Treepz Expands To East Africa, Acquires Agabus, Closes Seed Fund Of $2.8M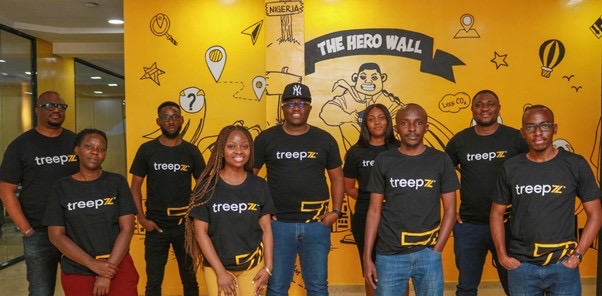 In a bid to digitize the public transportation system and provide safer, reliable and comfortable commute options across Africa, Toronto-based shared mobility company, Treepz, has announced its acquisition of a similar Ugandan bus company Ugabus.
Treepz was founded in 2019 and currently operates in Nigeria and Ghana. It is simply a platform that powers road transportation systems using technology. Treepz operates a digital platform allowing passengers to book daily rides along fixed routes within Lagos and Accra. They also serve as an aggregator for over 12 bus travel companies including the likes of GUO, Efex Executive, Libra Motors, ABC Transport who commute customers on Treepz across 21 cities in Nigeria in the last 6-months since launching this product. Transport operators can now make better use of their bus systems by replacing manual servicing and ticketing with digitalized offerings and services from Treepz.
Ugabus started in 2016 and currently has 70% of all bus operators in the East African country on its platform with a mobile money technology for easy payments.
Speaking on the acquisition deal, the CEO and Co-founder of Treepz, Onyeka Akumah said, 'Everyone at Treepz is excited to welcome the team at Ugabus to the Treepz Family. This has been in the works for sometime, along with our deal that happened in Ghana a few months ago, and so, we are really happy about closing the deal successfully.
East Africa is an exciting target for Treepz and from Uganda, we would work with this new team led by Hakiza in Uganda to explore our growth plans across the neighbouring countries as we aim towards building the largest shared mobility platform in sub-saharan Africa."
The Treepz all in one app allows passengers to search, compare and book rides within cities and from one city to the other, conveniently from the comfort of their homes. Ugabus's indegious intercity-focused technology therefore complements Treepz' progressive model to bring on-demand public transportation and shared mobility to a new terrain in Africa including mobile money technology.
"We care alot about how people move from one city to another, and we did our best to build the most reliable bus booking app in Uganda. Now we're joining the TREEPZ family to accomplish a bigger vision-one that we think we can better achieve with TREEPZ. We have known and respected the exploits of the founding team led by Onyeka Akumah and today, we are very happy that we would be pioneering the business growth of Treepz in East Africa starting with Uganda." said Ronald Hakiza, CEO and Founder Ugabus.
The exact terms of the deal were not disclosed, but the 100% acquisition will see Treepz impressively extend its geographic footprint in East Africa, given that Ugabus operates in all cities in Uganda. Ugabus will now be renamed as Treepz Uganda and will begin operations on the 1st of December 2021 with the support of the Ugandan Government expected that day. Also, Ronald Hakiza who was the CEO of Ugabus will now become the Country Manager for Treepz Uganda and will be bringing on board his team to support the business growth plans.
In addition to expanding into new markets and building the largest shared mobility in Africa, Treepz has announced today that is has raised an additional $1.6 million USD in seed funding with new investors coming on board. The company has now successfully closed its oversubscribed seed round after raising a total of $2.8 million USD in the last 3 months starting in August 2021 when their seed round was announced with $1.2 million in investment.
The impressive growth at Treepz has also attracted attention of the team at Google with extra funding from the Google Africa Black Innovation Funds announced in October 2021. According to Onyeka, the 2-year-old startup will be using all of these funds to aggressively expand it's on-demand ride-sharing and intercity bus ticketing services in Africa.
The new investors joining the round includes Japanese VC, Uncovered Fund along with Dubai based venture capitalists including Blanford Capital and Jonomi Capital. Also, Egypt-based fund, Jedar Capital participated in the round with follow-on investments from previous investors.
According to Takuma Terakubo, CEO & General Partner of Uncovered Fund Inc, he discussed their investment and said, "Treepz has impressed us with their remarkable traction in the latter part of the year and are poised for even further expansion, particularly through strategic partnerships. Treepz is building the most important mobility infrastructure in Africa's megacities.
The development of public transportation is essential in African countries where urbanization is advancing. We look forward to their building the infrastructure for people's mobility through digital value. As a Japanese VC who places importance on the mobility industry, we would like to provide a lot of value to them."
Also speaking on investing, Founding General Partner, Jedar Capital, Sherif Nessim had this to say; "I am happy to be supporting Onyeka and treepz team on their mission to modernize daily transportation for African people.
Onyeka's reputation as an award winning entrepreneur and ex co-founder of successful startups as well as the strong team brought me to a strong conviction that this a team focused on executing a great vision to become the largest mobility and transportation provider in Africa, supporting in-country and intra-countries travel for Africans where many depends on travelling to neighboring countries for work every day, this round will help them boost and fuel their expansion plan in West and East Africa and I am sure they will continue to grow across these regions the coming 12-18 months".
Treepz is now one of the leading mobility startups in Africa in the just 2 years since launching in Nigeria focused on powering public transportation systems starting with buses.
With its presence in Nigeria, Ghana and now Uganda, the startup is leveraging local expertise, its technology-focused solutions, a strong leadership team and well-managed government relationships across Africa to digitize the transportation space one country at a time.
NCS Launches Mobile Tracker For Customs Clearance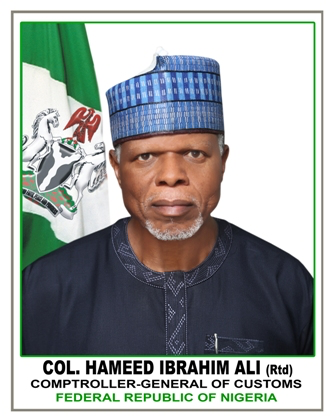 The Federal Government's policy on ease of doing business receives a major boost as the Nigeria Customs Service is set to introduce Webb Tracker mobile Application and a simplified standard operating procedure for the use of scanners.
The mobile app enables any person that has access to the NICIS II to remotely validate any declaration/payment and more importantly the status of a particular consignment/vehicle. With this innovation, motorists and owners of other imported goods no longer have to wait for long period of time for field operatives to confirm the validity of their documents before letting them go.
This mobile app which can be installed in mobile devices (phones, tablets e.t.c) enables the use of the vehicle identification number to upload data concerning the type, make and model of all vehicles at the point of making declaration with a view to assigning value for the payment of appropriate Customs duty.
On the road, field operatives using this mobile application will be able to in real-time, validate any Customs declaration using the vehicle identification number (VIN) and the Customs control numbers to ascertain the correct status of vehicles and other containerized goods released or in transit.
This apart from removing acrimonies associated with enforcement activities on the highways will robustly facilitate free flow of compliant trade while checking illegal imports.
The simplified standard operating procedure provide clear guidelines on the usage of scanners at all entry and exit points in Nigeria.
The steps are:
All containers are Pre-Scanned as soon a they are discharged from vessel.
Declaration, Assessment and Payment is made by the declarant.
NICIS II Risk Engine allocates scanned containers to designated Image Analyst.
For Compliant Containers:
Compliant Containers are released from Customs Control.
Released Container is acknowledged and exited through the gate.
For Non-Compliant Containers:
At the end of each day, a list of suspected containers is forwarded to the Terminal Operator.
Terminal Operator positions them for physical examination on the request of the Declarant.
Officers on Recheck duty examine the suspected containers.
Examination is submitted to the Scanner Manager for further action.
Released Container is acknowledged and exited through the Gate.
While giving approval for the launch and implementation of these innovative trade facilitation tools, the CGC, Col. Hameed Ibrahim Ali (Rtd) expressed the hope that these tools will eliminate incumbrances being currently experienced by international trade actors in Nigeria. He calls on stakeholders to support the Service in its drive to deliver Customs best practices to the nation.
Zinox Emerges 2021 Technology Company Of The Year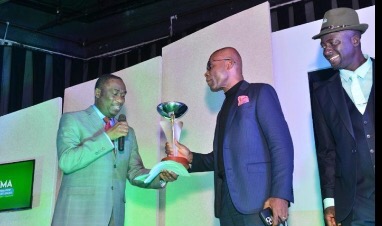 Leading integrated Information and Communication Technology (ICT) giant, Zinox Technologies Ltd. has been crowned the pioneer 2021 Technology Company of the Year by the Nigeria Computer Society (NCS), the umbrella organization of all Information Technology professionals, interest groups and stakeholders in Nigeria.
Zinox, which turned 20 on October 10, 2021, was accorded the award at the National Information Technology Merit Awards (NITMA) held at the Muson Centre, Onikan, Lagos on Thursday, November 18, 2021.
The event had the crème of personalities in the Nigerian tech sector in attendance, including the Deputy Governor of Lagos State, Dr. Obafemi Hamzat who represented the Lagos State Governor at the event. The Deputy Governor was also honoured with the Fellowship of the Nigeria Computer Society (NCS).
Technology Company of the Year award marks another addition to a long list of local and international honours and recognitions received by Zinox in its two decades of exceptional leadership and disruptive dominance in the ICT ecosystem in Sub-Saharan Africa. Interestingly, the latest award comes on the heels of the 20th anniversary of the company.
In his acceptance speech while receiving the award, Leo Stan Ekeh, Chairman, Zinox Group, commended the organizers of the event for a well-orchestrated event.
Additionally, he expressed gratitude to the NCS, which he described as his professional constituency and the planning committee of the NITMA awards for nominating Zinox for the much-coveted Technology Company of the Year award. Also, Ekeh thanked the members of the NCS for voting for the company and considering it a worthy winner of the award.
''On behalf of the Zinox Group, I am grateful to the members of the NCS and the organizers of the NITMA awards for this award. This recognition is another prestigious one which will serve to further energize the management of the company in its task of putting Nigeria on the global technology map,'' he stated.
Korea Government Hails Nigeria's Push For 5G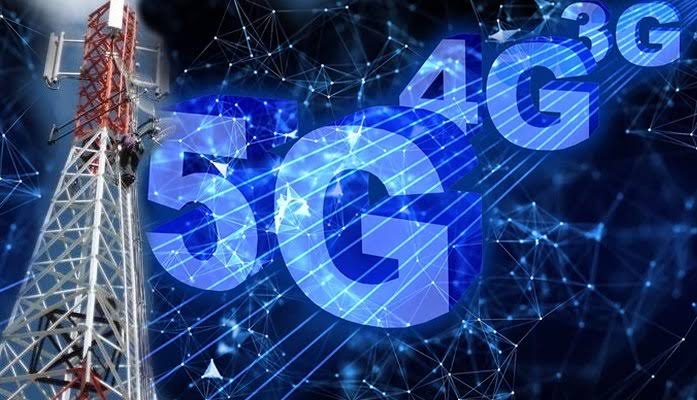 The Government of Korea has hailed the efforts by the Federal Government of Nigeria on the deployment of the Fifth Generation Technology 5G In 2022.
The Asian economic tiger also pledged to give $13 million for the second phase of its capacity building programmes through the Korea International Cooperation Agency (KOICA).
Already $8.5 million has been spent on the first phase of the eGovernment programme which include capacity building, establishing Digital Training Centres in Schools and cities of Nigeria and supporting eGovernance infrastructures.
Korean Ambassador in Nigeria, Kim Young Chae who disclosed this yesterday in Abuja said Nigeria remains the number one focus of Korea in Africa due to its large economy and population.
Ambassador Chae spoke with reporters shortly after addressing participants of Korea-Nigeria-Cameroun eGovernment Workshop and Knowledge Exchange Programme at the Civil Service Training Institute, Kubwa, Abuja.
He said his country would support the deployment of 5G technology in view of the vast opportunities it would create for Nigeria and Korea, stressing that Korean electronic giants such as Samsung and LG among other would further leverage the technology.
Ambassador Chae said: "We have invested in two major areas, education and digital economy. We have supported Nigeria Middle schools and Higher schools in terms of training and provision of infrastructures. My Government wants to share experiences of our development on eGovernment and ICT with Nigeria.
"This is necessary because Nigeria is the most populous country, the most important economic country in Africa so we believe that where Nigeria goes, the rest of Africa will follow. We have in the last 10 years partnered with the Federal Government through the Ministry of Communications. And therefore if Nigeria decides on which country's 5G they want introduce, Korea will support and enter the field with its own companies. We have Samsung, LG and others with other competitors. "