[OPINION] Challenge for Lai Mohammed on Lekki's "Tales by Moonlight"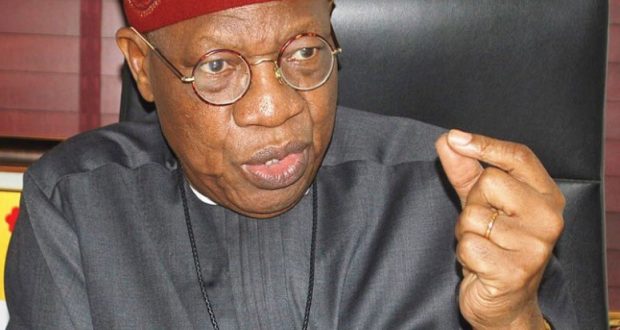 In spite of irrefutably overwhelming evidence provided by on-the-spot eyewitness accounts by Nigerians, CNN, and the Lagos State judicial panel on EndSARS-related abuses, Misinformation Minister Lai Mohammed insists that the government-sanctioned mass murder of unarmed protesters at Lekki is "fake news" and "tales by moonlight."
Well, since Lai is religious and believes in the power of prayers and maledictions, Nigerians should pray that the kind of "tales by moonlight" that happened to Lekki protesters last year should happen to him, his children, grandchildren, and other close family members.
If he truly believes no one died in Lekki, he should say "amen" to the prayers. After all, "tales by moonlight" are harmless.
But it seems to me that Lai, as I pointed out in a 2017 article on him, suffers from a psychiatric disorder called "pseudologia fantastica" (which is also called "mythomania"). It means chronically compulsive disposition to lying that causes liars to believe their own lies.
Lai is clearly a sick, lying, insensate, and loud-mouthed geezer who doesn't belong in civilized society. Anyone who can so casually and so cruelly dismiss and deny the mass murder of the sons, daughters, brothers, sisters, cousins, and relatives of other human beings with such primitive ease is a repulsive monster of vileness who deserves whatever evil befalls him.
By Farooq Kperogi
Building collapse in Nigeria: The Ikoyi tragedy
Overzealous clients and their over interference on building contracts can lead to building collapse, writes CHUKWUEMEKA OLUKA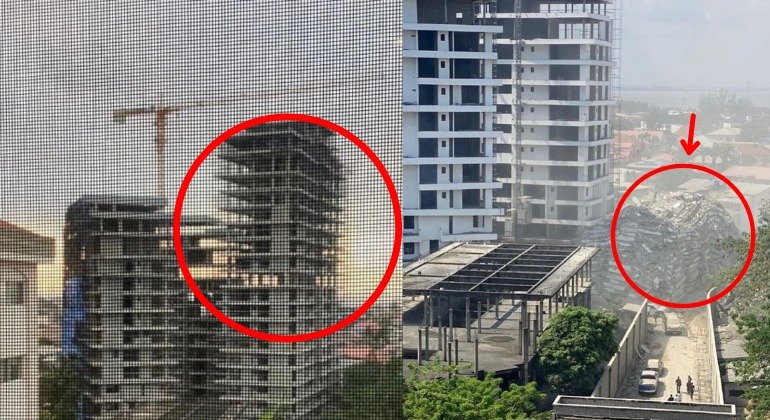 The incidences of building collapse in Nigeria have become a great concern to authorities and stakeholders in the building industry. Many lives and properties have been lost in the collapse of buildings – mostly residential buildings. Many lives, including those of property owners, have been sent to their early graves because of a few actions and inactions of some individuals.
Despite the advancement in technology, cases of building collapse do occur in advanced countries and developing countries alike. But its occurrence is more in developing countries. Records show that building collapse in developed countries is less attributed to man-made causes.
They are mostly due to natural disasters like earth tremors, flooding, wildfire, earthquakes and so on. In developing countries like Nigeria, man-made causes are usually the leading factors.
There is the challenge to provide adequate shelter for numerous rural-urban migrants and this makes the cases of building collapse more in developing cities as a result of the influx of people trooping into these cities.
Usually, a combination of factors comes into play when unravelling the cause of building collapse. But from many incidences, structural failure has become a major factor accounting for building collapses in Nigeria.
By structural failure, it means the loss of the load-carrying capacity of a component or member within the building. Structural failure does occur when a design does not capture the actual loading conditions on a building. Such a design becomes defective and can lead to the collapse of the building.
Using inferior construction materials can also cause structural failure which in turn can make a building collapse. Since loads on a building are meant to be calculated bearing in mind materials of specific characteristics, the use of the wrong or substandard materials becomes a huge compromise.
For instance, when a 16mm steel rod is used in place of a 20mm rod, or when bamboo is used as an alternative for steel reinforcement especially for permanent structures, it becomes a matter of time for the cookie to crumble. Even if the design is satisfactory, a building may still fail when the materials used are not the appropriate ones or when unskilled labour is employed for construction works.
Overzealous clients and their over interference on building contracts can lead to building collapse.
These clients change contract documents and the scope of work of building projects at will. They usurp the role of the contractor and the contractor is left with no choice but to follow the client's instruction hook, line and sinker just to keep his job to the detriment of safety.
Corruption, bribery and greed have also been a recurring decimal whenever the root causes of building collapse in Nigeria are investigated. Some building contractors, government officials and professionals in the building industry have been indicted in this regard. On most tragic occasions, they don't come out smelling of roses. The contractor wants to minimize cost to the barest minimum, and so he buys substandard materials to divert some monies to his pocket. Sometimes, this is done in connivance with the shady structural Engineers and Architects.
It is even saddening to see this happen when contractors are not owed any contract fee. Also, unscrupulous government officials sent to building sites to inspect materials will collect bribes from developers and end up compromising inspection results. The situation is indeed a grave one.
An Igbo adage is translated to mean, 'when someone else's corpse is being carried, it looks like a firewood.' If you haven't lost a close relative or friend through a building collapse, then, that adage may not make any meaning to you. Oftentimes, when the mainstream media report these incidences, they show no respect for the dead. They do not tell the true story. Sometimes, casualties are under-reported to save some heads from rolling.
On Monday, 1st November 2021, the month was heralded with the heart-wrenching news of the collapse of a 21-storey building located on Gerrard Road, Ikoyi, Lagos trapping scores of people while others were injured.
Many were feared dead. The Ikoyi building collapse has been trending for over a week now and it has been plagued with a lot of controversies. One week after the collapse, there have been no fewer than 44 casualties from the debris and 15 survivors though there is still no official figure of how many people were in the building when it caved in.
This is a building that was meant to be an apartment with two other towers not as high as the 21-storey.
The structure was said to be 80 per cent completed. It comprised four-bedroom maisonettes flats, duplex and penthouses, and was 65 per cent sold out according to Highbrow living Magazine.
'The 20-floor strictly residential facility is the brain works of Fourscore Homes, evolving from a desire to build an original masterpiece. The concept is to have service flats in the three towers for residents to experience a stress-free lifestyle, complete with a hotel flair with a 360-degree view of Lagos state,' the magazine reads.
The proprietor of the collapsed multi-storey building and the Managing Director of Fourscore Heights Limited, Femi Osibona, whom himself died in the tragedy had exhibited expertise in property development in the United Kingdom, United States and South Africa.
Also, Nation newspapers reported that his real estate development firm is a member of the National Home Builders Regulation Council (NHBRC) in South Africa and Zurich Building Guarantee in Europe. Yet, there have been allegations that he used sub-standard materials and cheap labour to execute the gigantic project.
There's been a lot of controversies all week regarding the ownership of the tragic property. SaharaReporters' publication of November 4, 2021 reads, 'Different sources on Tuesday told SaharaReporters that the landed property was bought by Osinbajo from Chief Michael Ade-Ojo, founder of Elizade Motors (Elizade Nigeria Limited) shortly after he became the Vice President.  However, in a swift reaction, the Vice President, Yemi Osinbajo had vehemently denied any insinuations linking him to the ownership of the collapsed multi-storey building. Premiumtimes reported that he had also threatened legal actions against sources that made the allegation.
In an opinion article on Thisdaylive titled, 'The unsolvable Jigsaw of the Ikoyi Tragedy,' Dele Momodu, a journalist and writer says the late Femi Osibona, owner of Fourscore Homes and developer of the 21-storey building that collapsed was a cousin of the Vice President, Yemi Osinbajo. One then begins to wonder if anyone can conveniently connect the dots because nobody seems to own anything in Ikoyi when accountability is needed. Does the N13billion found in an Ikoyi flat ring a bell? Ownership of properties in Ikoyi does appear to be shrouded in secrecy.
Meanwhile, a staff member of the Lagos State Building Control Agency (LASBCA) in the same November 4, 2021 publication told SaharaReporters thus, 'I know the building is owned by a top government official, the man in question, Osibona was only fronting for the government official. We received an order from above to stop going to the site during monitoring.
I heard the Vice President intervened when the project was sealed off early in the year but I can't say maybe he is the owner. Don't forget they are both from Ikenne in Ogun State.' The report further disclosed that Gbolahan Oki, the General Manager of the agency was suspended.
Also, there have been controversies as regards how the building became 21-storeys. Conflicting stories have been heard between the Deputy Governor, Obafemi Hamzat and of course the suspended LASBCA boss, Gbolahan Oki. SaharaReporters again gathered that while Obafemi Hamzat claimed the owner of the collapsed building got approval for 21 floors, Gbolahan Oki maintained that the building got approval for a 15-storey and that the limit was exceeded. Mr Oki further alleged that the materials used were so inferior and terrible. However, the Deputy Governor would later disclose that the ill-fated building was sealed around June because of some abnormalities. 'They were taking corrective actions when this (collapse) happened' he said.
In a related development, Vanguard revealed that Femi Osibona, the deceased developer of the Ikoyi building which collapsed, ignored directives by the Lagos State Physical Planning Permit Authority, LAPPA, to insure the structure. He failed to insure the liabilities associated with the construction of the building. Findings show that 'a developer of any building above two floors shall insure his/her liability in respect of construction risks and submit a Certified True Copy, CTC, of such insurance policy certification with his/her development permit to LASBCA.' Would this be a lesson for developers to take insurance frameworks seriously?
Well, amidst the tragedy and confusion, one good thing is that an investigative panel has been inaugurated by the Lagos State governor, Babajide Sanwo-Olu. While some Nigerians have lamented the barring of journalists from the panel, others have alleged that the panel is sworn under an oath of secrecy.
So, they fear that the panel's findings may never be made public. Some however commended the governor for the executive bill he signed to give legal backing to the panel during their period of sitting.
While it may not be appropriate to pre-empt the outcome of the inquest and the investigations of the panel, Nigerians expect the panel to leave no stone unturned. They expect a post-mortem to be carried on the bodies before they are released to their families.
It is expected also that survivors of the building mishap should be made to stop talking to the media. They can potentially become witnesses and so, their identities and locations should be protected because it is gathered that Witness protection does not exist in Nigeria.
Nigerians want the six-member panel to be pretty professional and factual in their findings. This is the only way the circumstances surrounding the collapsed Ikoyi building can be demystified to bring all culprits to justice. This will prevent a recurrence of such tragedy.
Then, if the Lagos State government is truly sincere, those who own interests in the Ikoyi collapsed building must be known and investigated. No sacred cows. There should be accountability for the dead and families who lost their loved ones must be compensated. May the souls of those who died in the Ikoyi building tragedy rest in peace, amen. May God grant grieving families the strength to bear the loss and may He also grant speedy recovery to the injured.
About The Writer
Chukwuemeka Oluka writes in from Enugu, Nigeria. He is a passionate writer and a research enthusiast. He is also a graduate of Electronic and Computer Engineering from Nnamdi Azikiwe University, Awka. He tweets @mekus_oluka and can be reached via "[email protected]"
FUTO ASUU Has Destroyed National ASUU's Image Over Pantami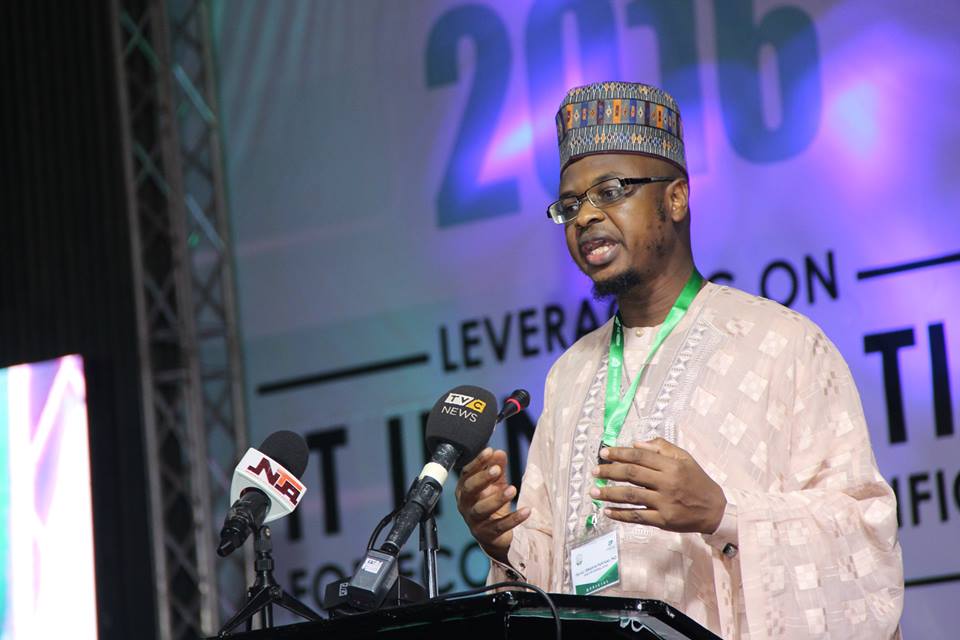 By Farooq Kperogi
It used to be that whatever you thought of the Academic Staff Union of Universities (ASUU), you couldn't help but concede that it was, for the most part, led by people who were principled, who cherished probity, who weren't mercenary, who were actuated by higher ideals, and who chafed at fraud.
As people who read me know, Professor Attahiru Jega, probably the most famous president ASUU has had in my lifetime, was my mentor at Bayero University, Kano. And, as my friend Professor Moses Ochonu will testify, as undergraduates, we supported ASUU strikes in the early to mid-1990s—against our own interests—because we were inspired by the sincerity and moral clarity of the leadership of ASUU.
ASUU managed to cultivate the image of an admirable oasis in Nigeria's desert of moral putrefaction. Although ASUU's reputational capital has diminished considerably in the public imagination because of the mind-numbing creativity deficit and mechanical sameness of its strategies for engaging with the government, its reluctance to be part of the conversation for instructional accountability among its members, and what appears to be its penchant for providing cover for its erring members, many of us still respect it as a force for good in the Nigerian university system.
Then comes FUTO ASUU, which has chosen to make itself a shameless accessory to manifestly crying intellectual fraud in its own university. A serving minister who isn't and was never employed by FUTO, who can't legally take a new job, who ATBU, his former university, didn't find worthy to promote to a Senior Lecturer, who lied about being an Associate Professor at a Saudi university when he was actually an assistant professor there, whose scholarly and pedagogical records are both too thin and too dodgy to be even an associate professor was fraudulently "promointed" (i.e., promoted and or appointed because FUTO has no earthly clue what the heck they did!) to a fraudfessorship in an unprecedented violation of age-old conventions. And what did FUTO ASUU do? It stamped its intellectual imprimatur on the fraud!
FUTO ASUU empaneled a bunch of unprincipled characters to "investigate" Pantami's professorial fraud. Instead of actually investigating the fraud, the panel members probably just blabbered and drank cheap ogogoro in the misery of their offices and rubber-stamped a self-evident intellectual misconduct.
Now, if it is two-bit, mercenary, anti-intellectual thugs like FUTO ASUU members who now constitute the core of ASUU, the union doesn't deserve the support of any person who cherishes decency.
Incidentally, an ASUU member by the name of Sunday Adole Jonah of the Department of Physics, Federal University of Technology, Minna, sent me a half-joking, half-serious email on November 4 that reads in part, "No doubt about it, you don patapata be public-opinion influencer. If no be you, government for no agree to pay ASUU one kobo more and ASUU for dey strike by now."
He was talking about my September 25, 2021 column titled "Adamu Adamu, ASUU Must Not Strike Again!" where I used my familiarity with Malam Adamu Adamu to passionately plead that the government not allow ASUU to go on another strike. Of course, Professor Jonah was exaggerating. I am not nearly that important. And this is no false modesty. I think it was just a coincidence that the government's positive response to ASUU's demands, which I didn't know about, came after my column.
But on the off chance that my intervention even remotely had anything to do with it, I'd want to deploy it to also plead with the national ASUU to probe its FUTO branch.
There's a lot of unbearably malodorous ethical stench wafting through the air of FUTO, and FUTO ASUU is now at the center of the rot that's causing this. If the national body still gives a thought to its image and needs ethical allies outside its fold, it must intervene. Now, let FUTO sue me! I'm begging and waiting.
Spraying The Naira: Is the CBN Or The Police Toothless Bulldog?
Written By: Chukwuemeka Oluka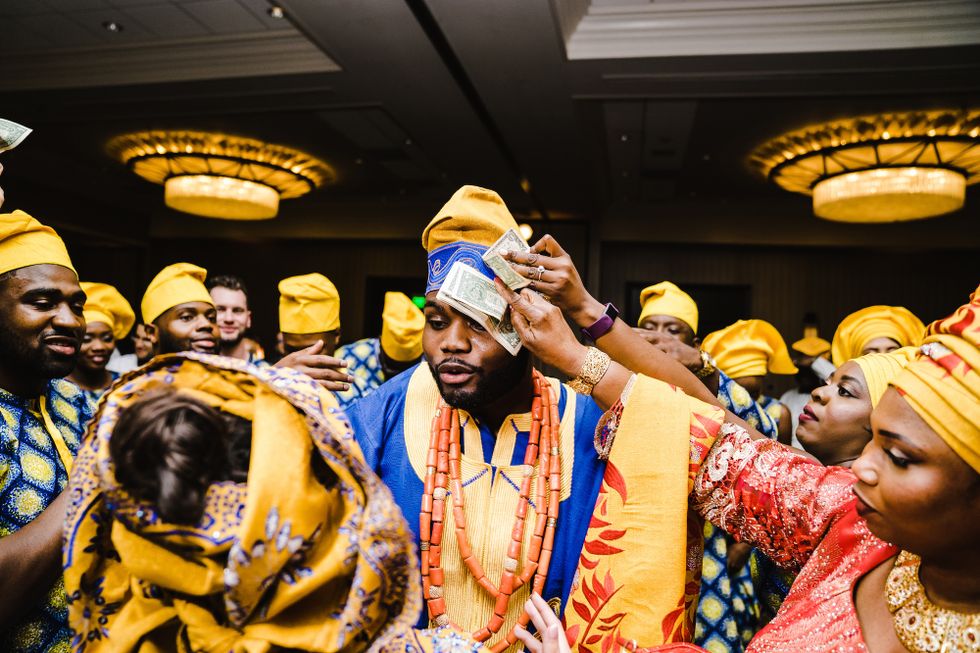 Just when I thought I had seen it all with the Naira notes flying and making breath-taking and jaw-dropping stunts at a funeral in Oba, then came popular cross-dresser Bobrisky, who decided to make another shade of 'doings' recently in Lagos on the occasion to mark her… I mean, his 30th birthday anniversary.
Once again, the Naira flew at different coordinates from the spraying hands of guests and well-wishers at the venue, finding their ways to the ground while everyone danced on them. One begins to wonder; can the event at Bobrisky's birthday party ever come close to the outlandish socialite funeral we all witnessed in Oba?
Anyways, the crux of the matter isn't about social events competition, but it is about how the Naira – Nigeria's legal tender, is being abused, evidenced by its spraying during social functions. To this end, this article examines the nuances associated with this practice, taking greater consideration on the place of stakeholders like the Central Bank of Nigeria (CBN) and the Nigerian Police in fighting the illicit practice. Are these stakeholders toothless bulldogs in this fight?
In the meantime, a toothless bulldog will bark, look tough, fierce and intimidating. It will charge at you but will take no further action. It isn't going to bite because it has no teeth. Such could be the case with the apex bank and the Police since the CBN Act of 2007 was introduced to fight the spraying of the Naira during social functions.
A statement by a former CBN spokesperson, Isaac Okoroafor once read; "If a celebrant is dancing and you spray him/her, you may go to jail from the party venue, because the law enforcement agents will be there, waiting to arrest you. The law enforcement agencies must catch offenders and take them to court. Our (CBN) collaboration with the Police will intensify as we move to implement the mobile court for offenders."
Interestingly, the recent funeral of the mother of Obinna Iyiegbu, a Nigerian business magnate and philanthropist, popularly called Obi Cubana in Afor Uzo, Oba, in Idemili South of Anambra state was teeming with police officers including the now embattled Deputy Commissioner of Police and leader of the Inspector-General of Police's Intelligence Response Team, Abba Kyari.
For Kyari, he claimed he attended the burial to honour a brother and good friend. However, while you'd think other police officers too numerous to mention were there to apprehend guests who flouted the CBN's jail warnings by spraying the naira, the policemen were seen guarding and guiding moneybags while they sprayed and hurled wads of Naira note in the air in a lavish and ostentatious show of wealth.
This glamorous funeral typifies what we see every day on television and social media. Wedding receptions, naming ceremonies, birthday and house warming parties of the high and the mighty are characterized by scenes where naira notes are being sprayed. A visit to these social functions would also reveal the hawking of mint notes. This is so, because, newly printed money looks more appealing to be sprayed.
What you should know
Improper handling of the Naira does not only involve spraying them. Other unwholesome practices against the Naira comprise writing on it, squeezing, stapling, tearing, soiling and/or mutilating the Naira.
These abuses constitute an offence, punishable by law.  Section 21(1) of the CBN Act 2007 states, that any person who tampers with any legal tender, coin, or note issued by the CBN is guilty of an offence. The offence also includes selling, buying, and squeezing of the Naira.
These offences are punishable with six-month imprisonment or N50, 000 (fifty thousand naira) fine or both upon conviction. Sub-section 3 of the Act (as amended) reveals that "spraying of, dancing or matching on the Naira or any note issued by the Bank (CBN) during social occasions or otherwise howsoever shall constitute an abuse."
The same Act in Section 5(i) goes further to capture 'Matching' to include spreading, scattering, or littering of any surface with any Naira notes or coins and stepping thereon, regardless of the value, volume, occasion or intent. In section 5(ii) 'Spraying' includes adorning, decorating, or spraying anything or any person or any part of any person or the person of another with Naira notes or coins or sprinkling or sticking of Naira notes or coins similarly regardless of the amount, occasion or the intent.
The result
The improper handling of the Naira reduces the longevity of the banknotes. It also involves a lot of money to replace defaced or mutilated ones by the apex bank. When the Naira is being sprayed during occasions, people step on them leading to its mutilation. This practice doesn't speak well of us as a nation.
It should be recalled that the Naira is an integral element of our national identity. Others include the national anthem and the national flag. A careful examination of the ways these elements are held reflects how Nigerians see the concept of National Identity and pride. Do we, therefore, hold the Naira as a totemic symbol that inspires some level of pride?
I guess the answer is not in the affirmative. Rather, we would treat foreign currencies like the Dollar and Pound Sterling carefully.
We like to keep them in a decent place in our wallets and bags – treating them as though they are newlywed brides. But for the Naira, we treat with disdain and indignity.
How then did we get here?
While many think this practice has to do with the nose-diving confidence in the exchange value of the Naira against other currencies, this article opines that the practice results from a culture of indiscipline, impunity and disrespect for our laws. If we have a situation where laws are obeyed and enforced, people will listen and sit up.
A visit to our traffic junctions, petrol stations, and airports reveal all manner of bedlam; but crossing over the borders of Nigeria into other developed nations, you see the same people who flout laws in Nigeria doing things right like joining queues.
Why? Because in those climes, once you break the law, irrespective of your social status, you will be penalized. The major challenge we thus have in Nigeria is not a dearth of appropriate laws; the bane lies in implementation.
Sadly, most of those guilty of this infraction are politicians, the rich, and those at society's upper echelon. This is why implementing relevant sections of the CBN Act to curtail the spraying of the Naira remains a herculean task.
The CBN as a financial regulator or the Police has therefore made itself into a toothless bulldog that is never going to bite at offenders and get them prosecuted.
Since 2007 that the law against the spraying of the Naira has been in place, reported cases of arrests have mostly been about those hawking the Naira, not those spraying it. One wonders when enforcement would commence if, after more than a decade, the CBN and the Police are yet to hit the ground running with prosecutions.
Conclusion and way forward
What the country needs now is deliberate enforcement of Section 21(1) of the CBN Act. But enforcement of the law is not for the CBN alone. Law enforcement agents should rise to the occasion and perform their statutory roles to save the Naira from lingering abuse.
Relevant sections of the CBN Act should be strengthened to deal with officials of regulatory bodies, banking and finance sector operators, and law enforcement agencies who organize social functions where the Naira is being sprayed and abused. This will punish them due to the bad example they set.
In the meantime, because of the poor financial literacy level in the country, awareness campaigns on the need to treat the Naira with utmost dignity should be encouraged in different indigenous languages.
The CBN can compel various commercial banks to sponsor radio and television jingles in this regard. Organizing essay competitions to proffer pragmatic ways to curb this practice won't be a bad awareness idea at all by the apex bank.
Also, if raiding occasions where guests and celebrants spray and dance on the Naira would lead to a possible shut down of the event, men of the police force can begin to collaborate with men of the Press while they cover social events.
Video footage of these events can then be used to trace offenders and get them arrested. Meanwhile, when arrests are made, they must be publicized to serve as a deterrent for others.
Notwithstanding, the CBN shouldn't shy away from identifying and truncating the network of cartels that have hijacked mint notes meant to be withdrawn over bank counters and from Automated Teller Machines (ATMs).
Commercial bank managers who aid and abet such cartels should be made to resign and blacklisted. In a related development, hawkers of mint naira notes at social events must be rounded up and prosecuted. It is only when these hawkers are apprehended that spraying of the Naira at these social gatherings can be reduced.
In all, unless the CBN and the Police show strong commitment and will to implement relevant sections of the law meant to fight the spraying of the Naira, not minding who the culprits are, they may just remain a toothless bulldog that will continue to bark but will take no further action because, it cannot bite.
About The Writer
Chukwuemeka Oluka writes in from Enugu, Nigeria. He is a passionate writer and a research enthusiast. He is also a graduate of Electronic and Computer Engineering from Nnamdi Azikiwe University, Awka. He tweets @mekus_oluka and can be reached via "[email protected]"