We Have No Record Of Omicron Variant Yet – FG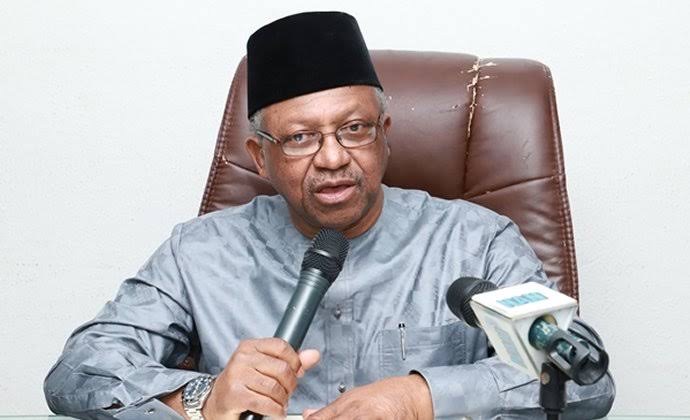 Nigeria is yet to record a case of the Omicron variant of the COVID-19, despite Canadian authorities' claims that two passengers from Nigeria had tested positive, the Federal Government said on Monday
On Sunday, Canadian authorities said the country had detected its first cases of the new strain of in two people who had traveled recently to Nigeria.
But members of the PSC said they were waiting on their Canadian counterparts for more details since there are no direct flights between Nigeria and Canada.
Speaking at the Presidential Steering Committee briefing in Abuja, Director-General of the Nigeria Centre for Disease Control, Ifedayo Adetifa, said there was no need to give in to speculations.
"I do not encourage citizens to waste energy on speculating," he said. "I think what we need to do is to focus on what we actually know. And what we know, for now, is that we do not have a case in Nigeria at the moment.
"Now, we have a pipeline of samples that are in process, whose results will be ready tomorrow; so this situation, of course, can change."
Minister of Health, Osagie Ehanire, said authorities were "adopting a watchful, waiting posture."
The Omicron variant, first detected in South Africa, is believed to be highly transmissible, but it is not yet clear how deadly it is to public health.
The World Health Organization has listed Omicron as a "variant of concern" and countries around the world are now restricting travel from southern Africa, where the new strain was first detected and taking other new precautions.
Governor Sanwo-Olu Meets Stakeholders, Avert Impending Strike By Nurses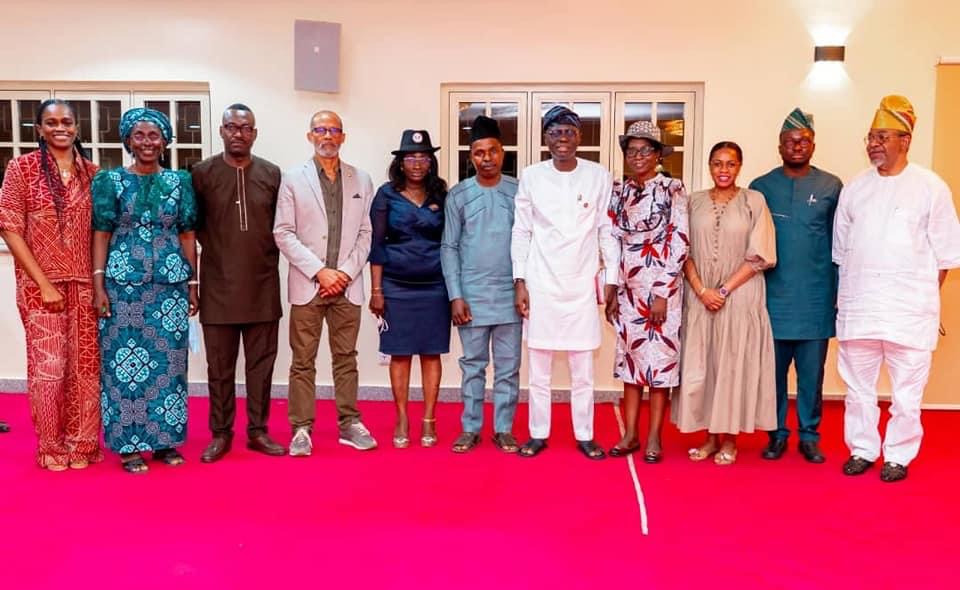 Governor Babajide Sanwo-Olu has held a stakeholders meeting with the Nigerian Association of Nurses and Midwives, Lagos State Council at the State House, Marina on Sunday evening.
The meeting was called by the Governor to address the grievances of the nursing workforce in the State.
At the end of the two hours meeting, both the Government and the union agreed on a number of issues that had been causing disaffection between the two parties.
Governor Sanwo-Olu pledged Government's sincerity in the implementation of all that was agreed on, to the delight of the representatives of the nurses.
On his part, chairman, Lagos State Council of the Nigerian Association of Nurses and Midwives, Comrade Olurotimi Awojide thanked Governor Sanwo-Olu for acceding to most of their requests. He described the Governor as a true leader and father who cares about his children.
Awojide promised to call an emergency congress of the association on Monday, where the union will announce her decision to call off the planned industrial action.
Omicron: Daddy G.O Explains Why God Is Angry With The World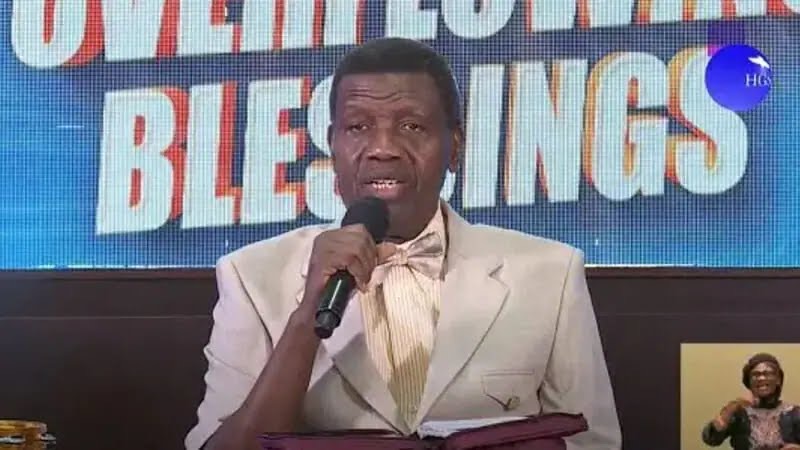 Pastor Enoch Adeboye, the General Overseer of Redeemed Christian Church of God, has explained why God is currently angry with the world amid growing cases of Coronavirus.
According to the renowned cleric, there was a time in Egypt when God was angry with Pharaoh and He decided to show Pharaoh that He is the king of all kings, older than the oldest, wiser than the wisest and stronger than the strongest.
"He decided to show Egypt that there is a God in Heaven. Just like this time when God wants to show the world that there is a God in heaven. Thank God for scientists, brilliant people, I used to consider myself as one of them. They are very important people but the Bible says the wisest man, his wisdom cannot be compared to the foolishness of God.
"Right now God is angry with the world and He is showing the world that as you are making one vaccine, a new variant is coming. I told you that last year. He wants me to tell you who are members of the Redeemed Christian Church of God that He will treat Egypt separately and treat you as Goshen.
"He said there will be a difference between those who serve me and those who do not. There will be a line drawn. It means your body will be treated as Goshen. Psalm 91:5-8. Coro is not going to come near your house. It won't come near your body, He is saying no plague will come near your dwelling. Because Goshen is a city within a city, He is saying no pestilence will invade your town or your village," he said.
Adeboye added: "I know some of these things may sound strange. Oh how can that be? Do you know that because of you alone? Just one person, God can spare a whole town. You can do your research and find out there has not been a single case of Corona Virus in Ifewa. Not one. I have people there doing the checking for me.
"May I decree to you that from now on, because of you your village is preserved. Your body will be Goshen. Your village will be Goshen."
Nigerian Government May Impose Restrictions On Gatherings, Impose Curfews Over Omicron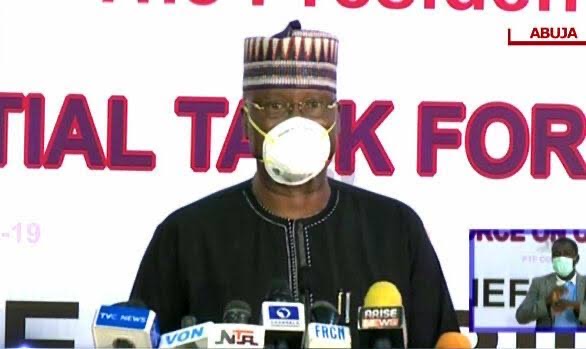 Nigeria may be forced into an inevitable restriction on gatherings and cur­fews should the current surge in the num­ber of COVID-19 cases continues.
The Secretary to the Government of the Federation (SGF) and Chair­man Presidential Steering Committee (PSC) on COVID-19, Boss Mustapha, said this on Thursday in Abuja in a statement.
This is even as he urged Nigerians to celebrate responsibly during the Christmas and New Year holiday sea­sons and celebrations.
"As we prepare to celebrate with our families and loved ones, it is important that we do so safely by taking the nec­essary precautionary measures to stop the further spread of COVID-19 in our country," Mustapha said.
He reminded Nigerians that the country is now expe­riencing the 4th wave of the coronavirus as new cases have continued to rise.
He said, "This is the result of a mix of very low vaccina­tion coverage, increased trav­els and movements, reduced compliance to public health social measures and highly transmissible Omicron SARS-CoV-2 variant now circulating in the country."
He reiterated the need for Nigerians to imbibe the culture of citizen's responsibility and observe the safety measures put in place by the government to reduce community transmis­sion of COVID- 19 during the festive period.
He said, "Avoid activities that involve mass gathering especially in enclosed spaces, as follows: families are advised to limit the number of visitors to their homes and put in place precautionary safety measures; any gathering in excess of 50 people should be done in open spaces with physical distanc­ing.
"Indoor religious congre­gation should be limited to 50 percent capacity with full com­pliance to public health social measures; and face masks and hand sanitizers should be used at all times regardless of vac­cination status while in public spaces.
"Avoid non-essential inter­state travel at this period as this increases the risk of spreading infection from one place to another. People who intend to travel are encouraged to take a rapid COVID-19 test to confirm status as many infected persons are asymptomatic.
"Ensure that you have taken the full dose of COVID-19 vac­cination including the booster dose to reduce your risk of severe infection and death in case of exposure to COVID-19; and seize the opportunity pro­vided by the mass-vaccination campaign to ensure that your family and loved ones receive their COVID-19 vaccines in­cluding the 3rd dose (booster shot) at the nearest vaccination centre."