Deputy Gov of Lagos State, Obafemi Hamzat, thought-provoking post about parenting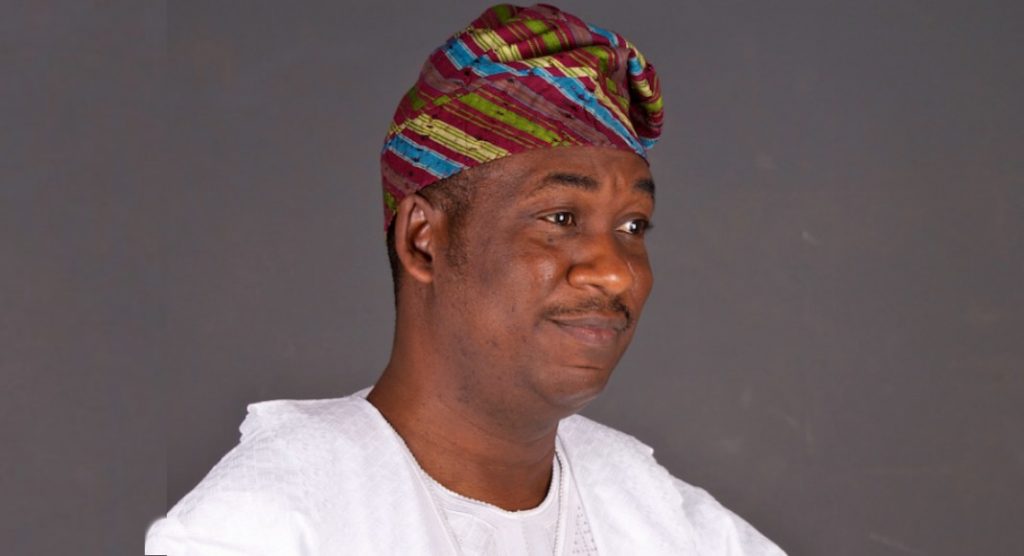 "Dear Fathers and Mothers,
Please, st​​op teaching your daughter that it's her job to fix her man! Who will fix her, when she is busy fixing another?
Mummy, stop telling her that she's the home builder! Tell her that she will work hand in hand with her husband to build her home.
Our society today is littered with over-burdened wives, mothers, sisters and daughters. They are wearied, they are stressed and drained, from having to fix themselves and as well fix an adult who ought to be fixing himself and fixing things around the house.
Look around you, you've succeeded in raising strong daughters and weak sons…. Sons who grew to become nonchalant men, men who rather feast while the women work.
Ma'am, teach your son that it's his job to provide for his family, totally, exclusively, that way, he won't expect his woman to share family responsibilities with him. When such expectations aren't there, he will very much appreciate any input she makes.
Teach your son that he's the sole protector of his home, that will make him not run off to chase pleasure with the idea that "my wife will handle it".
Mama, teach your son that loving his wife is a daily affair, and he must make her feel loved, in every sense of the word….
Dad, make your son understand that he's not done anything for his children, until he loves their mother fully.
Papa, raise your son, by loving his mother purely… When he sees you doing it right, he will do it more right in his marriage.
Daddie, teach your son never to depend on a woman. That way, he will never look at a woman as his support, he will put in all his best to be there for his family.
Mom and Dad, raise your sons, to be the picture of the husbands you desire for your daughters!
Please parents, please push this post to all parents on your what's app forum and other social media.. make them hear loud and clear that the change we so desire in our children starts now. Thank You."-Unknown
LASG Orders Reopening Of Chrisland Schools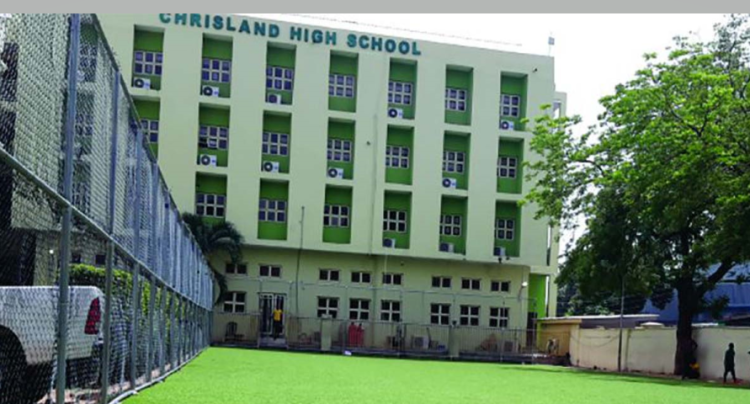 The Lagos State Ministry of Education has directed that all Chrisland Schools shut as a result of sexual misconduct of some students while on a trip to Dubai should be reopened from Monday April 25th, 2022.
The reopening of the school follows a review of the ongoing administrative investigation into the sexual misconduct saga. The role of the school is being assessed viz-a-viz its operational guidelines during the unfortunate incidence.
While all agencies of the State Government continue facets of investigation, the Ministry seeks to ensure students of the school are not denied access to learning when the new term resumes fully on Monday 25th April.
The State Government earlier shut down order was initiated to ensure safety of the students and all category of staff of the schools and to ensure unhindered investigation.
"The Ministry of Education, other relevant agencies of the State in conjunction with the school Parent Teachers Association will be working on a scheduled psycho social support for the students.
"An extensive assessment of the school's procedure especially on external trips and excursions is being looked into to identify safety gaps and avert occurrence of the incidence.
"However, the Ministry has set up plans to launch the reviewed guidelines/protocols governing private and public schools across the State within the next one month."
BREAKING: Lagos Shut down Chrisland Schools Over Sexual Abuse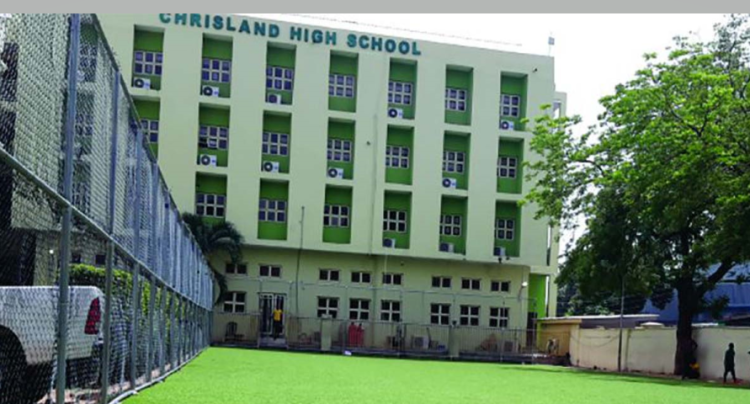 The Lagos State government has announced the immediate shut down of all branches of Chrisland Schools in various parts of the state indefinitely over an alleged sexual abuse of one of its pupils.
This followed the circulation of a controversial video on social media platforms where the pupils of the school were engaged in an immoral act during a trip to Dubai, United Arab Emirates (UAE).
This was made known in a statement issued by the state government on Monday amid controversy over the issue, in which it said the matter was being investigated.
The government in its statement said that in the meantime all Chrisland Schools within Lagos State are hereby closed, pending further investigations.
The statement from the Lagos State Government reads, "The attention of the Lagos State Government has been drawn to the alleged sexual violence case involving students of Chrisland Schools which occurred in Dubai, United Arab Emirates.
"It is pertinent to note that all allegations are being investigated by the relevant Ministries, Departments and Agencies, including Ministry of Education, Office of Education Quality Assurance, Ministry of Youth and Social Development, Ministry of Justice and the Lagos State Domestic & Sexual Violence Agency, whilst the criminal allegations have been escalated to the Commissioner of Police.
"In view of the allegations, we are committed to ensuring that adequate medical and pscyho social support is provided.
"This is to reassure members of the public of the State Government's commitment to safety and child protection, especially in ensuring that all child-centered institutions within the state, formulate and implement policies and systems that are compliant with the Executive Order (NO.EO/AA08 of 2016), Lagos State Safeguarding and Child Protection Program.
"We also use this medium to remind the general public that any person who engages in any visual depiction of sexually explicit conduct involving a child, commits an offence and is liable to custodial sentence of fourteen (14) years. This includes "producing, distributing, receiving, or possessing an image of child pornography.
"In the meantime, all Chrisland Schools within Lagos State are hereby closed, pending further investigations."
Strike Continues After FG Meeting With ASUU Stalls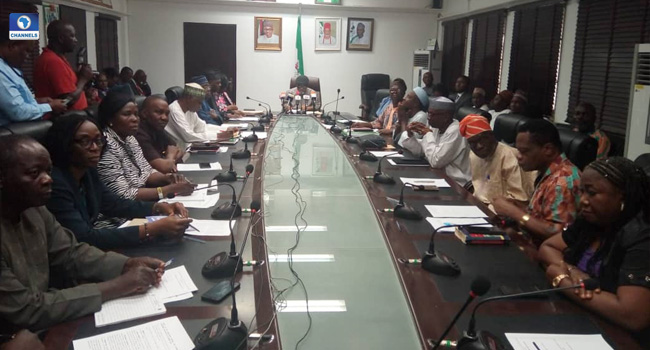 There will be no resumption in public universities until the renegotiated 2009 agreement is signed, implemented and the University Transparency and Accountability Solution deployed, the Academic Staff Union of Universities said.
The ASUU zonal coordinator, Dr Salawu Lawal, made this known during a press conference at the University of Abuja in Gwagwalada.
"You would recall that the Academic Staff Union of Universities declared a four-week rolling strike at the University of Lagos National Executive Council meeting held on Feb. 14.
"Owing to the failure of the Federal Government to act within that period, the national action was rolled over for another eight weeks following the resolution taken at an emergency NEC meeting at the Festus Iyayi National Secretariat on March 14.
"The action as you are probably aware is to among other things, compel the Federal Government to sign and implement the draft renegotiated 2009 ASUU-FGN Agreement submitted to it by the Prof. Munzali Committee since May 2021.
"As usual, the Federal Government has ignored ASUU's call for full implementation of that famous agreement and other memoranda signed with the union.
"No meeting has been held between the two parties since the commencement of the ongoing strike. The only exception is our union's re-submission of UTAS for a retest.
"The summary is that unless and until the renegotiated 2009 agreement is signed and implemented and UTAS deployed, there will be no work in public universities," Lawal said.