[OPINION] Obi Cubana and Sustained Campaign of Calumny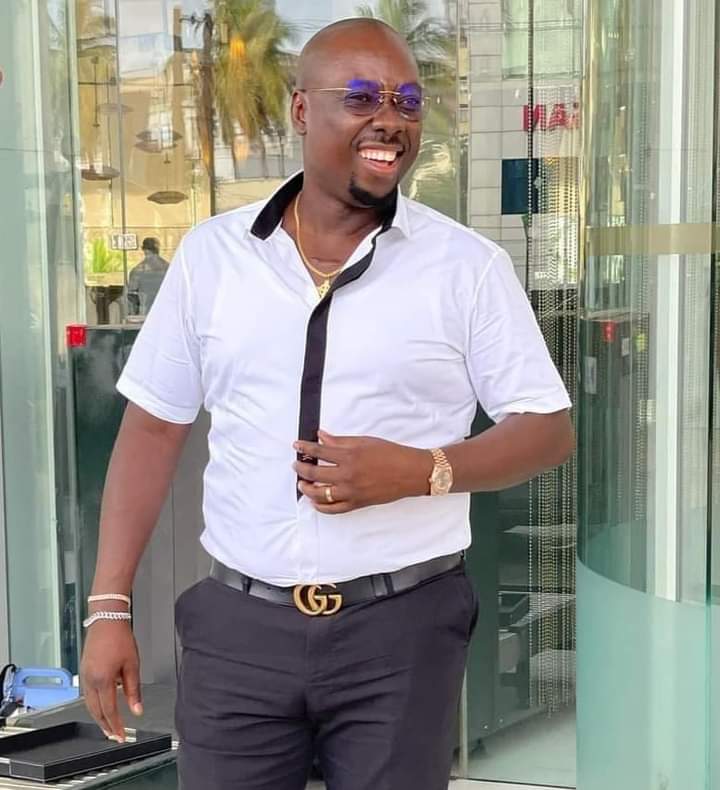 By Chidiebere Nwobodo
"He who knows nothing is closer to the truth than he whose mind is filled with falsehoods and errors"
— Thomas Jefferson
When Obi Iyiegbu, popularly known as Obi Cubana, was perfecting plans to gift his beloved mother a befitting burial, little did he know that such a sincere honour to his mom would shoot his fame to a crescendo and later open him up for barrages of needless scrutiny and vile propaganda.
The recent invitation, detention and subsequent release of Obi Cubana by the Economic and Financial Crimes Commission, EFCC, and later the National Drug Law Enforcement Agency, NDLEA, on allegations of cybercrime, money laundering, tax issues and drug-related offences, did not come as a surprise to many, including me. I saw it coming. Being a hitherto silent successful entrepreneur, whose mother's funeral ceremony brought to the limelight, I knew the powers-that-be would want to vet the source(s) of his wealth.
There is absolutely nothing wrong if law enforcement agencies decide to probe an individual or a business entity, provided it is done within the confines of the law, where the suspect's fundamental human right of "innocent until proven guilty" is respected in the entire process. After all, no one is above the law. No nation can prosper if some of her citizens are treated as sacred cows. I commend EFCC and NDLEA for being steadfast on their constitutional responsibilities.
Meanwhile, Obi Cubana has vehemently denied all the allegations against him. We have to give him the benefit of the doubt as being innocent of all the accusations while the appropriate law enforcement agencies do their work. Iyiegbu has verifiable businesses commensurate to his networth.
But beyond the ongoing scrutiny by the law enforcement agencies, it is clear that Obi Cubana is currently standing trial in the court of public opinion. Though no one is a saint, but people like us, who knew Obi Cubana's startup cum success stories have no reason to believe the allegations. Yet we uphold the right of others who choose to believe otherwise.
However, whatever anyone believes does not justify what has become a full-scale propaganda attack on Obi Cubana. Yes, there has been a deliberate and sustained campaign of calumny to profile Obi Cubana with either internet scams or drug trafficking and related offences. It is a well-oiled vicious onslaught against him and his brand. It has become obvious even to the blind that there is a thickening conspiracy to stereotype and tag one of Nigeria's rising stars of entrepreneurship and philanthropists along with dirty businesses of drugs and economic crimes.
I have seen, read and dismissed a lot of conjectures, innuendoes and prejudiced narratives wickedly put together to damage the hard-earned reputation of Obi Cubana.
As someone who understood this man's early struggles and followed up on his entrepreneurial voyage; beginning in Nigeria's Federal Capital Territory, FCT, I am as heartbroken as Obi Cubana on how some sadists and fifth columnists could be peddling barefaced lies and falsehood just to convict him in the court of public opinion and make him an easy prey to malevolent tendencies.
This is not only injustice and wickedness being meted out to Obi Cubana, but every hardworking Nigerian youth, who believes in entrepreneurship as the ultimate escape from poverty and self-actualisation. Why the media trial? If anyone has evidences against him, why not wait to present it in the court of law or even take them to one of the investigating agencies instead of rushing to the court of public opinion where jungle justice of vile propaganda and bile falsehood thrive?
Imagine such sensational and wicked profiling headlines and titles as: "NDLEA links Obi Cubana to drugs", "Obi Cubana and drug pushers", "Is Obi Cubana the king of nightlife or a drug kingpin?", etcetera, being splashed all over the world by some Nigerian media and columnists not minding that it is someone's reputation they are dragging in the mud. Without being reminded, crafters of such prejudiced stories and vile articles have one goal in mind—to destroy credibility of Obi Cubana and his businesses. It is not about crime-fighting, but to pull down a perceived entrepreneurial enigma. It is predetermined.
Let us do diagnosis and prognosis on one of the weighty accusations. From media reports, NDLEA alleged that a drug convict in Asia paid money into Cubana's account. An allegation he has since denied. Juxtapose with Obi's nature of business—clubs, hotels and entertainment, a discerning mind will wonder how Obi is supposed to know the sources of income of his customers and potential clients.
If a customer visits one of Cubana's clubs, after drinking expensive wines and whiskeys, probably with his friends, and wants to pay with PoS, where else will the money go if not into Cubana's bank account? Tomorrow if it is discovered that the said customer is a drug pusher, checking his financial transactions, Obi Cubana—the owner of one of the clubs he visited will be maligned for being a drug baron. What an imprudence!
In the foregoing context, if a married man decides to cheat on his wife, and because of the exquisite nature of Cubana Hotels, makes up his mind to lodge there, should women activists allege that Obi Cubana is promoting infidelity—just for running a hospitality business? Should Obi Cubana mandate his members of staff to vet sources of income of their potential customers before attending to them? where is it done across the world?
After a lot of media trial, EFCC lost its case against media mogul Raymond Dokpesi. The Court of Appeal quashed the N2.1 billion money laundering charges against him because the prosecuting team could not substantiate its case. The founder of DAAR Communications was accused of receiving part of arms funds allegedly diverting under then National Security Adviser (NSA), Sambo Dasuki.
One of the strong points of argument made by Dokpesi's defense counsel, was that he got paid for services rendered by his media conglomerate to the Jonathan Administration. It was not his duty to question the source of funds used to pay for the services his company rendered. The case died a natural death. If a media company couldn't be held liable for source of funds a client paid for a job, can a hospitality company like Cubana Group, let alone its owner, be held responsible for how any if his customers chose to make his money?
While we must collectively uphold the right of law enforcement agencies to do their work, we must also collectively rebuke the resort to media trial. It was not a crime that Obi Cubana chose to bid his mother farewell in the manner that he did. It was his choice. What was displayed at Oba was an outpour of massive goodwill invested in the youth over the years by this entrepreneurial colossus.
Obi Cubana should be commended for popularising entrepreneurship amongst graduates and for promoting the nation's entertainment industry, instead of this sadistic propaganda targeted at his reputation.
Nwobodo writes from Abuja.
Atiku and Asiwaju's Economic Management as the Only Good Still Left of Nigeria's Economy
Article By Hashim Suleiman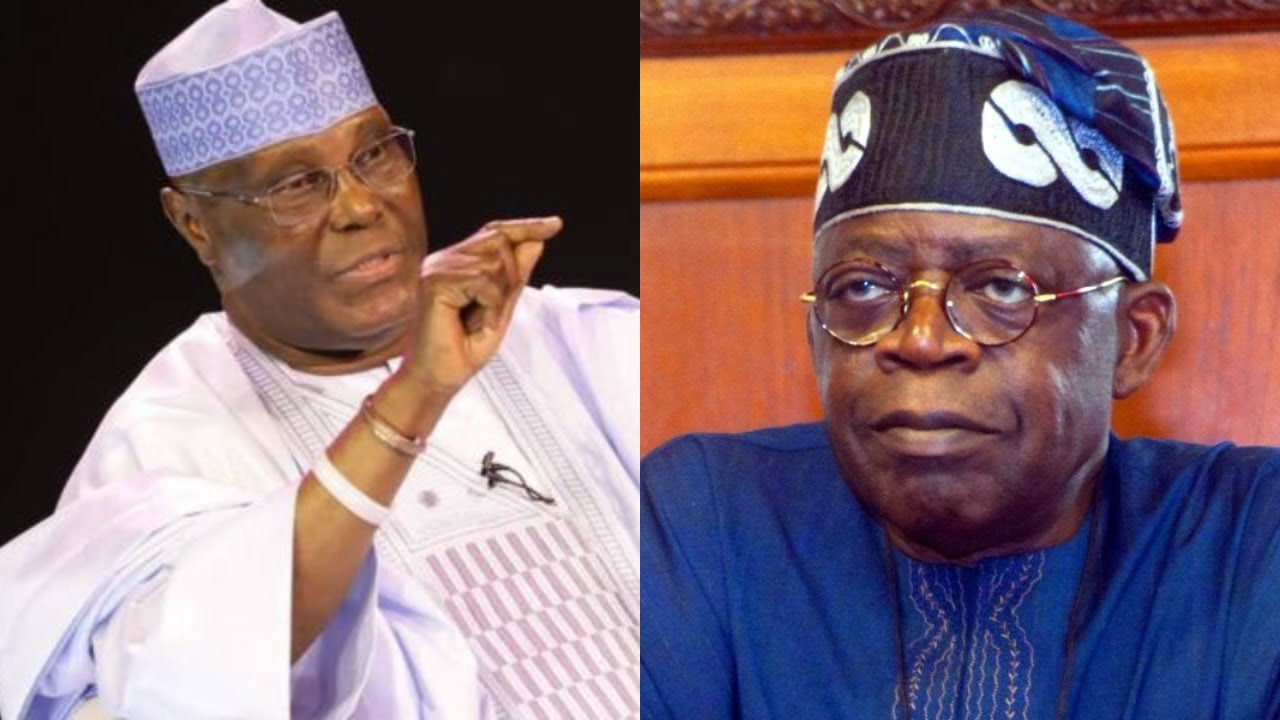 When once a society derails from encouraging robust conversations from all divides and objective ones at that, it has basically lost the most common basis for development and some of us have taken it a duty to bring these points to bare, perhaps we may see the light and begin to open up these conversations for the gullible, the half-gullible, upcoming ones and those who may have missed out on certain points.
As our democracy is growing through natural tendencies and less citizenry efforts, so many of the citizens seem to be forming this holier than thou character which appears to denigrate the efforts that certain patriots have sacrificed to achieve regardless of how imperfect, recall that same people could even do worse if given same opportunity because a lot of their opinions are not borne out of criticality but rather beer parlor talks, bandwagon and a general character of mischief that promotes pulling down people.
I have said in several fora that I'd be grateful if God can bless me as much as He did Obasanjo and so many others, this is to dissuade those young people who could be easy to throw tantrums and insult on these statesmen without understanding that they only gave what they had under the prevailing circumstances.
They also do this some other times for support of their political icons forgetting that the entire elites are friends and bare no grudge less for political bashings that remain basically games to them.
Accordingly, I'd like to remind the citizenry of the exceptional strides that Atiku Abubakar and Bola Tinubu had put in to our economy which remains the only bedrock that is still keeping the economy of the country moving. Everyone practically latches on them to be able to pull of some achievements of government.
You may recall that Atiku as the chairman of the economic management of the country between 1999 to 2007 opened the economy to the world by simply assembling sound brains who had the KnowHow and he monitored alongside his boss to ensure they delivered the much they did.
He first identified government had no business doing business and they quickly lobbied the National Assembly to pass the Act on privatization which saw to the setting up of the Bureau of Public Enterprises that was headed by Nasiru Elrufai himself a recruit of Atiku Abubakar to midwife the sale of government businesses that are today still functional like Ntel which provides one of the best bundle services in Abuja, Lagos and Portharcourt.
Regardless of how imperfect, it's still employing thousands and standing on its feet, imagine what could have happened to her if it was not privatized. So many of the private Telcos are leveraging on their infrastructure to do business, some monies are changing hands through that too.
Recall also that all the policies around IPPIS, GIFMIS, TSA, FIRS etc which ensures mop up of revenues and discourages wastages were babies of an Okonjo Iweala and her lieutenants like Okauru and others. Atiku Abubakar equally shopped these individuals and supervised them to ensure deliveries, every government policies afterwards has leveraged on these policies to be able to make something good of their economic policies.
Nuhu Ribadu was equally recommended by Atiku for recruitment to pilot the setting up of the EFCC and it's not in doubt how that institution has remained what every administration uses to attempt to fight the almighty corruption.
It was indeed robustly set up as it has stood the test of time. People would accuse him of privatizing to himself and same people will today say he is broke but I have never seen one person that has pointed to what Atiku sold to himself till today.
This space will not be enough to highlight all of Atiku's economic strides in that era but I have highlighted enough to get people to begin to research and perhaps expand the conversation.
On the other hand, Asiwaju's economic management of Lagos did no small help to the Nigerian economy as every other Nigerian leaders that have emerged after 2007 have had to leverage on the revenues from Lagos to ramp up VAT collections and subsequent sharing by all tiers of government.
The opening up of the city to beautiful infrastructure had provided an opportunity for the entertainment industry to blossom leading to influx of Forex through international shows as well as the provision of ample employment opportunities.
Little wonder why the young entertainers in lagos don't care who the next president is, they would rather organize a carnival of a protest like ENDSARS and share food to themselves while dancing- 'catching cruise' like it's said in local parlance.
Asiwaju's human capital development has also led to the availability of human resource to manage the very difficult task of managing critical sectors. President Muhammadu Buhari would thank such efforts as it provided him ample Human Resources to utilize for his administration.
Therefore, the 2023 elections have presented very fine gentlemen who have utilized their times and opportunities to leave a mark that is undeniable in the history of our dear nation no matter how imperfect. I would continue to wonder who would celebrate ours for us if not us, there is absolutely no reason to continue to denigrate these individuals considering more of the fact that they have learnt appropriate lessons to improve on the lot that they have both achieved if given another opportunity. Recall also that we may not be able to do better if given the opportunity.
Consequently, I submit that head or tail Nigeria stands to benefit from the outcome of the 2023 elections, let us support appropriately, improve the conversations, reduce the bitterness and imbibe optimism and positivity for the hope of a better nation going forward.
God bless Nigeria. Hashim Suleiman can be reached via [email protected]
​OBITUARY: The memory of Dr Mike Okolo will remain positive and pleasant | Chido Nwakanma
Culled from THE PUBLIC SPHERE with Chido Nwakanma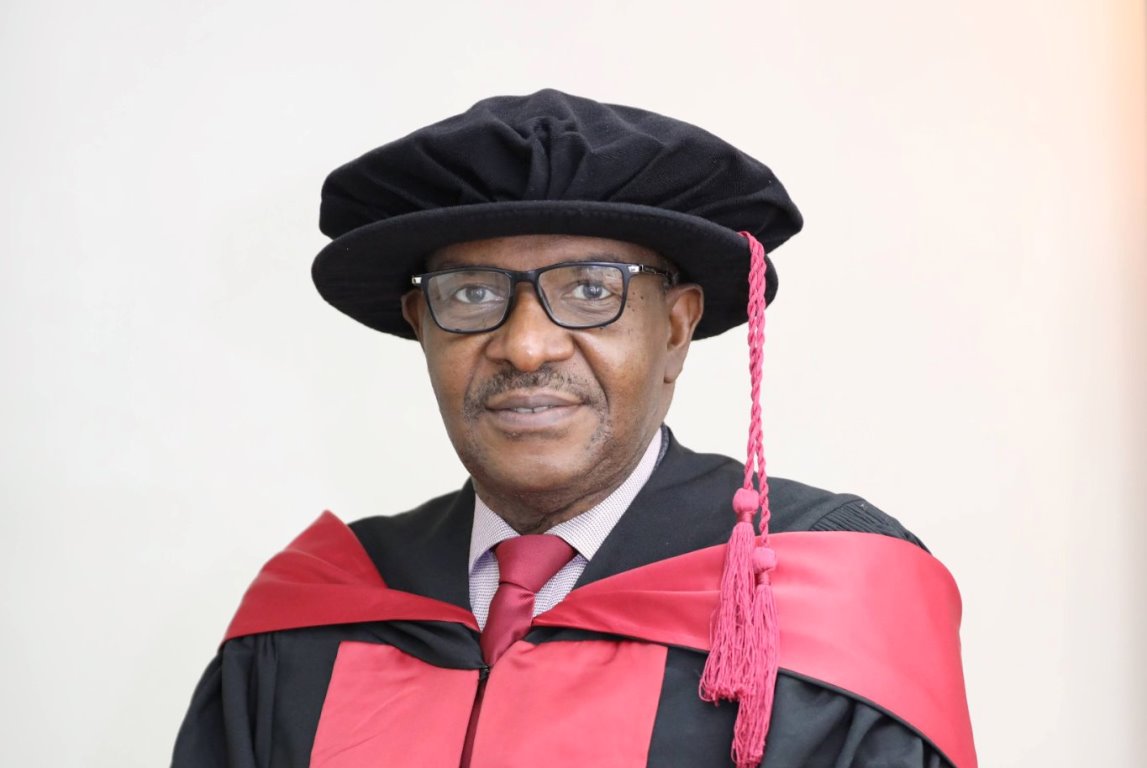 One week later, the shock of the sudden departure of Dr Mike Okolo is wearing out. But not so the pain and bewilderment. And not the pathos.
Dr Mike Okolo, Dean of the School of Media & Communication, Pan Atlantic University, passed to the beyond on 6 June 2020 suddenly and without any visible or known ailment.
It stunned his immediate and extended family, including the university he had served for so long.
Okolo was a corporate communication consultant with vast experience in all aspects of corporate/public affairs. He had a track record in Internal Communication, Issues and Crisis Management, Event Management and Communication Audits.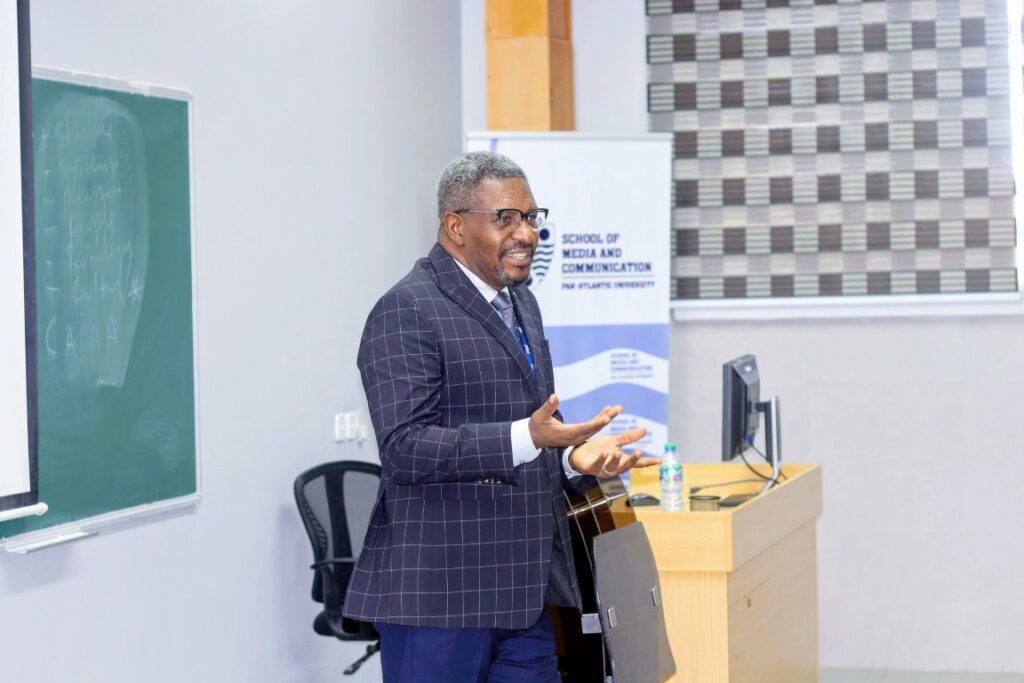 He also taught Public Speaking and Presentation Skills.
Okolo had a PhD in Sciences from the University of Benin (1982), an MSc in Strategic Communication at the University of Central Lancashire (2014), and a 2020 PhD in Communication from the University of Navarra, Spain.
He was the pioneer Corporate Affairs Manager of the Lagos Business School and also served as Alumni Relations Director. He was a classroom maestro: fair, firm, and considerate.
Visiting is painful because of seeing how this loss affected his partner, friend and wife, Mrs Rosemary Okolo, erstwhile Registrar of the Pan Atlantic University and faculty in the School of Management. They were the ideal couple, even sharing lunch time together.
Visit you must, though, bearing in mind the message of Solomon.
Eccl. 7:2-4: "It is better to go to the house of mourning than to go to the house of feasting: for that is the end of all men, and the living will lay it to his heart. 3 Sorrow is better than laughter: for by the sadness of the countenance, the heart is made better. 4 The heart of the wise is in the house of mourning, but the heart of fools is in the house of mirth."
Dr Mike Okolo was the Dean of the School of Media & Communication. It was a richly deserved appointment in 2020 after the NUC forced on him a circuitous journey to a second PhD that paid no heed to his contributions to setting up the school. He stepped down the first time following NUC refusal on the grounds of lacking a PhD in communication and then set out to get it.
That journey epitomized Dr Okolo. He was focused, dedicated and committed. When and if he sets out on a course, he stays on it until accomplishment.
He was dapper in the best traditions of the corporate world.
The Fundamental Fs of Life mattered to the late academic. The Fundamental Fs are faith, family and friends. There are two other Fs of fame and fortune, but the Fundamental Fs speak to the essence of life.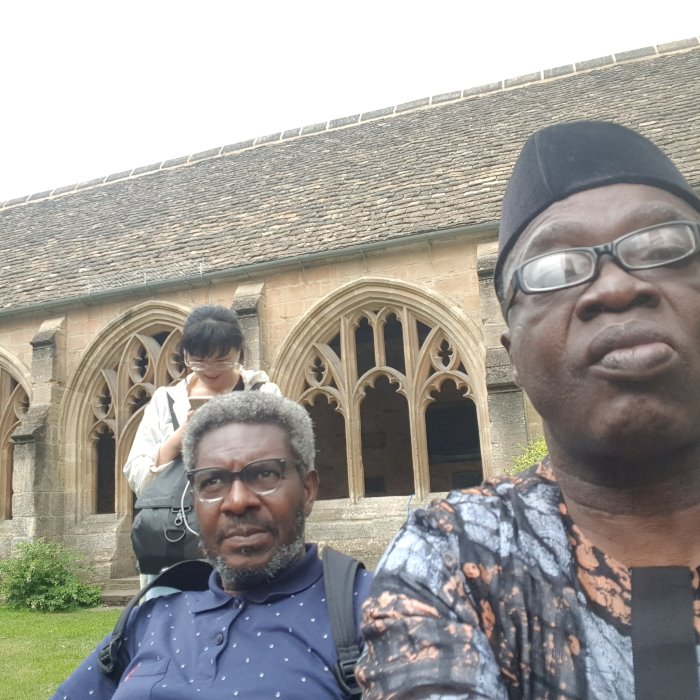 The Three Fs that mattered to Dr Okolo play out boldly in his passing. Even in their sorrow, the Okolo family not only affirm their faith but also evangelises. As you sign the condolence register, they offer you an Opus Dei prayer card. Okolo belonged to Opus Dei, a prelature of the Catholic Church that urges Christians to find God in their daily lives and sanctify their work. "Wherever your yearnings, your work, your affections are, that is the place for your daily encounter with Christ. It is there in the midst of the most material things of the earth, that we must sanctify ourselves, serving God and all people", in the words of Saint Josemaria Escriva, founder.
I had the privilege of teaching two Okolo children as undergraduates. They reflected good breeding or what I now term WBU children. Well Brought Ups (WBU) are a walking statement of the values of their families. These children were ideal students: they were studious, dedicated and focused. They comported themselves so decorously no one could tell that their parents were part of senior management, unlike many children in such positions. No surprise that they graduated with the highest honours.
Dr Okolo had a stern appearance until he offers his beatific smile. His smile is warm, friendly and reassuring. Oh, I should say was. It is still difficult to speak of him in the past tense.
Okolo led a team of postgraduate students to Birmingham City University as part of course requirements. Years of teaching professionals guided his conduct. He provided guidelines and then allowed everyone to express themselves.
Okolo was scrupulous and meticulous in every endeavour. He cared about nutrition and fitness. On that trip, he enjoyed the long walks on the campus of the University of Oxford. Walking was a regular pastime. It was thus strange to hear of a sudden cough and heart attack as the immediate cause of his death. This life is soChukwuma.
Take heart, dear Okolo family that Dr Mike left behind. You have a solid foundation of nurture and extensive goodwill that business managers now recognise as a tangible asset with strong valuation. Take heart, SMC family, academic and professional colleagues. The memory of Dr Mike Okolo will remain positive and pleasant.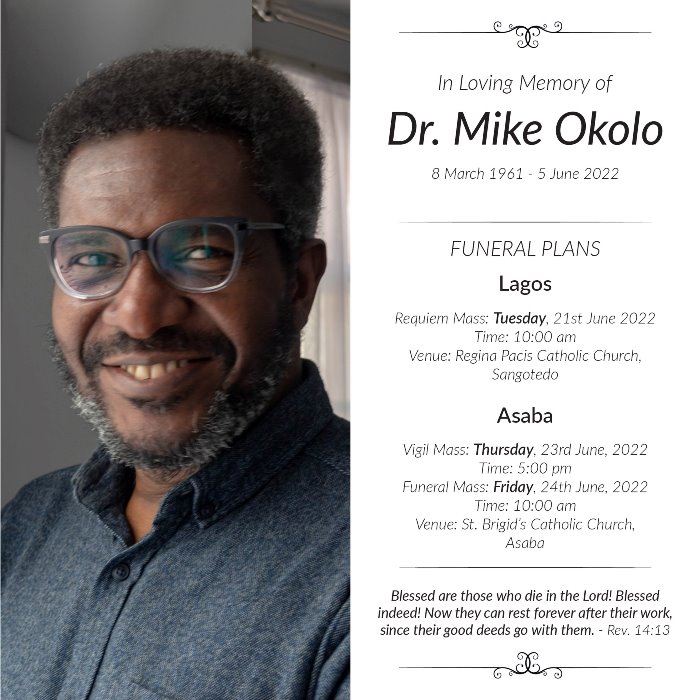 The mortal remains of Dr Mike Okolo will be committed to mother earth on 24 June 2022 after masses in Lagos and Asaba.
[NB: This article was first published on Mr. Nwakanma's FB page]
Why is Osinbajo Running Kitikiti, Running Katakata?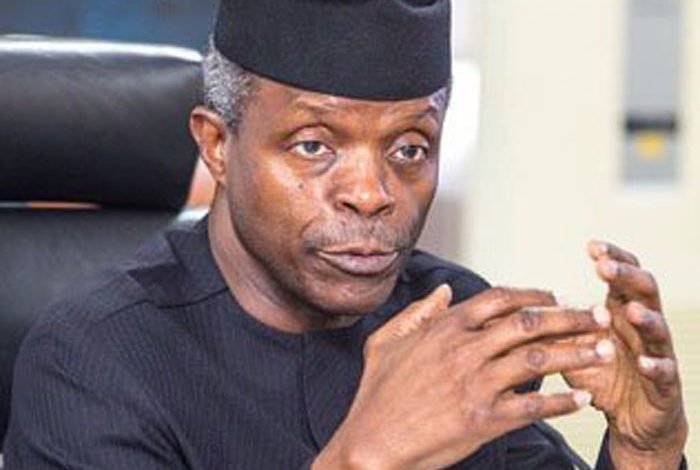 I don't know why Yemi Osinbajo is running kitikiti, running katakata, "no fit drink water drop cup" (apologies to Goya Menor) since I wrote just two articles about him that merely scratched the surface of his deep-seated bigotry, especially for someone who wants to be president.
He is now spending millions to invite Imams and Islamic scholars to deodorize his bigotry, to sponsor tafsirs in mosques and radio stations, and to pay northern Muslim PR hacks to attack me in order to deflect attention from his past exclusivist, particularistic politico-religious rhetoric.
What's that intended to achieve? He can commission a troll factory of mercenary and mediocre imbeciles to write juvenile screeds against me. It's like water off a duck's back. I don't even read them.😂
It is Osinbajo who should explain to Nigerians why he sees the RCCGification of Nigeria (starting with Yorubaland) as his raison d'être for being in government in a country fragmented by religious division.
He should explain why, even as Vice President, he doesn't pretend to see the entire Nigeria as his constituency, particularly in appearances at Christian functions.
To give another example hiding in plain sight, during a speech he gave at the Coalition of Nigerian Apostolic Leaders in Lagos, according to a Nov. 4, 2016 Vanguard story titled "Tinubu nominated me for Vice President- Osinbajo," he said his election as Vice President was an opportunity for Christian leaders.
"I was a product of this system [i.e., Christian Apostolic leaders]," he said. "The Church was reluctant, and I understood why the church was reluctant; the church was looking at the head of the ticket [i.e., Muhammadu Buhari who has been portrayed as a Muslim fanatic who'd Islamize Nigeria]. This is our first opportunity. This is our first shot at it. We need to maximize it and do the best we can. I think what my nomination and appointment have done is that it has open [sic] the door for us. We can do it and we can be influential in doing it."
Now, tell me which other vice president in Nigeria's history has ever talked like this publicly.
After saying Buhari (whom he called "the head of the ticket") is the reason the Church initially didn't want him to run in 2015, Osinbajo then basically said his vice presidency is the "first opportunity" for Christian leaders and that they need "to maximize it" and be "influential in doing it."
Never mind that, by his own admission, it was a Muslim (whom he is now fighting using religion) who nominated him for the position.
Osinbajo's records show that he sees himself as a Christian leader in government out to advance the cause of his religion to the exclusion of others. So, why is he running away from his records? Why is he now pretending to be who he is not because I blew the lid off his bigotry of which he had been proud?
Up to 90 percent of his discretionary hires (forget the employees imposed on him by the presidency and the federal civil service) reflect the mindset of a person who wants to "maximize" the "first opportunity" of a Christian leader in government and who is "influential in doing it."
Just take a look at the list of the 35 aides of his that the Buhari cabal fired in November 2019. (I've provided a link to the list in the comment section.) It tells you all you need to know.
He has even been credibly accused of "maximizing" his position as VP to "influence" the choice—or, more accurately, the RCCGification— of traditional rulers and vice chancellors in the Southwest. There's more, but it's unnecessary at this point to belabor it.
Why would anyone want to elect as president someone who, even as an elected vice president, repeatedly and publicly proclaims himself as the representative of a narrow, divisive constituency?
When Buhari started his administration in 2015 by disproportionately appointing northern Muslims into important positions, I was one of the first people to call him out at a time it was dangerous to do so, especially for a northern Muslim. Read my September 05, 2015, Daily Trust column titled "Buhari is Losing the Symbolic War."
On February 02, 2019, I wrote another column titled "Even Ahmadu Bello Would Be Ashamed of Buhari's Arewacentricity."
When Buhari appointed another Northern Muslim to be Inspector General of Police in January 2019, I wrote a viral post titled "New IGP: Why Progressive Northerners Should be Embarrassed."
In December 2017, I shared a video that a northern Fulani Muslim secretly sent to me where Buhari thanked Kano people for coming out in large numbers to welcome him and said, "saboda yan kudu su san har yanzu ina da gata." Rough translation: "… so that Southerners can see how favored I still am." I called it an "indefensible, gratuitous dichotomization of the country by a sitting president."
When I relentlessly exposed and condemned Buhari's subnationalist utterances and actions, hordes of Christians and southerners praised me to high heavens. But several of them now expect me to look the other way when one of their own is guilty of similar indiscretions.
How do you expect me to respect people like that? How can I resist looking down on such peevishly infantile bozos? And how do you expect me to be bothered by what they write and say about me? You only worry about the negative opinions of people you respect. How can I respect cognitively subnormal fatheads who haven't outgrown the pediatric emotional stages of their toddler years?
The truth is that Osinbajo is temperamentally incapable of even pretending to be president of all of Nigeria, and has no business vying for one. He is culturally insular, lacks a critical intellect, and has the emotional maturity of a 10-year-old.
He would make a great president for the Pentecostal Republic of Nigeria, though.
Farooq Kperogi