Alaafin Of Oyo's Daughter Emerges Best Graduating Student In Master's Programme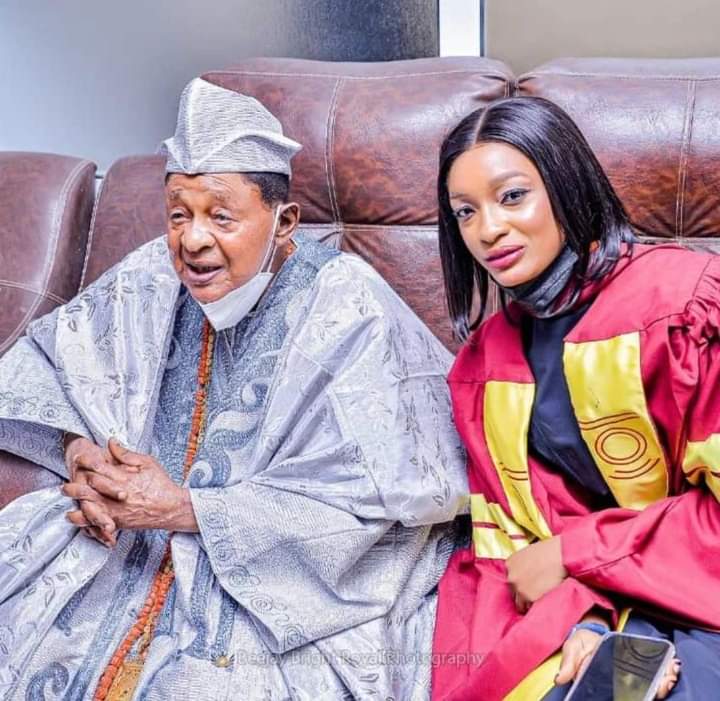 Adedoja, one of the children of the Alaafin of Oyo, Oba Lamidi Adeyemi on Thursday bagged a master's degree from the University of Lagos.
The first-class monarch was present at the 52nd convocation of the university where his daughter emerged the Best Graduating Student in African and Diaspora Studies.
Princess Adeyemi graduated with distinction (4.63 ).
UK University Appoints Ekweremadu Visiting Professor
A fifth-term senator, former three-term Deputy President of the Nigerian Senate, and former Speaker of the Parliament of the Economic Community of West African States, ECOWAS Parliament, Ekweremadu holds a doctorate degree in Constitutional Law, reports Ikenna Oluka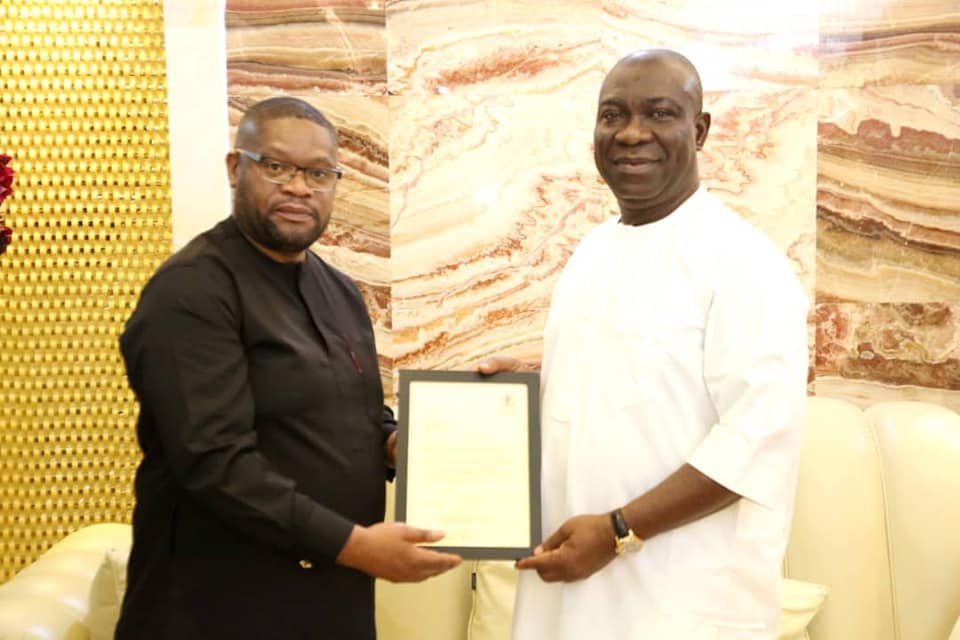 The University of Lincoln, United Kingdom, has appointed former Deputy President of the Senate, Senator Ike Ekweremadu, a Visiting Professor of Corporate Governance and International Linkages.
The appointment was conveyed in a letter dated May 26, 2022 and signed by the Deputy Vice Chancellor of the university, Professor Andrew Hunter.
The appointment letter was presented to Ekweremadu in Abuja on Sunday by the Head of International, Lincoln Business School, Professor David Rugara, on behalf of the Pro-Vice Chancellor of the School, Dr. Craig Marsh.
The letter by Prof. Hunter read in part: "I am delighted to inform you, on the recommendation of the Lincoln International Business School, that the Professorial Committee has agreed to confer on you the title of Visiting Professor of Corporate Governance and International Linkages from May 2022 to May 2025.
"A Visiting Professorship is one which is awarded to distinguished individual of recognised academic and/or professional standing, whose association with a department of the university will support its academic endeavour and provide the highest source of advice and wise counsel in that discipline.
"I would like to take this opportunity to welcome you to our academic community and thank you for your willingness to be associated with the University of Lincoln".
Accepting the appointment, Ekweremadu said he was proud to be associated with the academic pedigree and core concept of the University of Lincoln and pledged to go to work in earnest.
"A call to render any service in the educational sector is a call to serve humanity and I am always highly appreciative of it.
"I do hope that this is just the beginning of our relationship; and I equally hope that more opportunities will come for more Nigerians to play role in increasing the academic activities of the university in Nigeria and beyond", Ekweremadu stated.
It is recalled that Ekweremadu was also appointed a Professor and Mentoring Scholar of E-Governance and Strategic Government Studies by the Southern University, Baton Rouge, Louisiana, USA, in 2018.
A fifth-term senator, former three-term Deputy President of the Nigerian Senate, and former Speaker of the Parliament of the Economic Community of West African States, ECOWAS Parliament, Ekweremadu holds a doctorate degree in Constitutional Law.
He taught Constitutional Law and Labour Law at his alma mater, the University of Nigeria, Nsukka, from 1991 until 1997 when he joined active politics and was elected the pioneer Chairman of Aninri Local Government Area.
He is the author of the book "Who Will Love My Country: Ideas for Building a Nigeria of Our Dreams" and lead author of the book "Constitutional Review in an Emerging Democracy: The Nigerian Experience".
Ekweremadu has also delivered over 29 public lecturers, mainly on the subjects of good governance, constitution making, and federalism at both local and international fora such as the Osgood Hall Law School, York University, Ontario, Canada; Johns Hopkins University, Washington DC, USA; Parliament of the United Kingdom as well as several Commonwealth and ECOWAS fora.
Youth Entrepreneurship as Pathway to Africa's Development: The GAIN Experience
Article by Grand Africa Initiative (GAIN)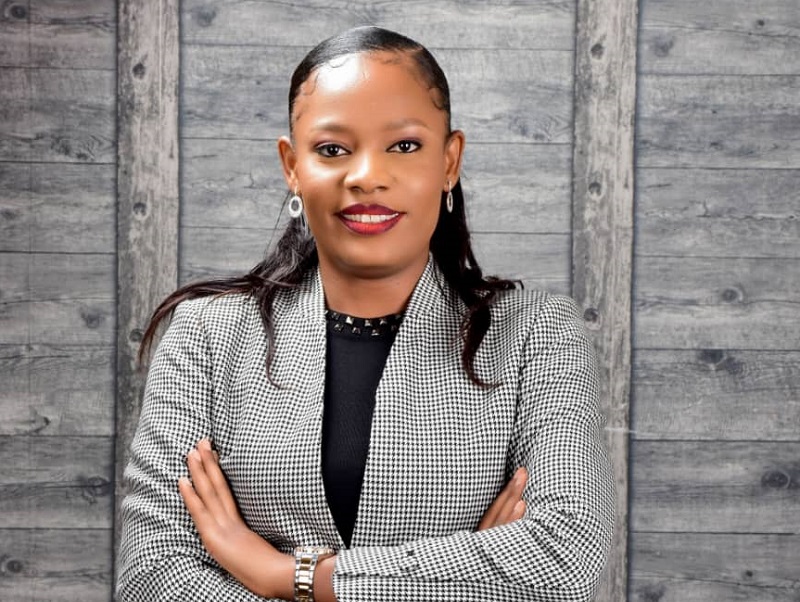 The greatest asset of any nation is a well-educated and empowered youth. The youth are enthusiastic, curious, creative and innovative.
At this stage, they have the capacity and tenacity to pursue their dreams and attain great heights, however, guidance is important to how this creativity is unlocked. In Africa, young people face a number of challenges, including high levels of youth unemployment.
Youth unemployment inhibits sustained economic growth and development especially in developing countries. In the report on "Global Employment Trends for Youth" by the International Labor Organization (ILO) published in 2015, over 169 million working young people earn less than US$2 per day in developing countries. Africa's youth population is the youngest in the world and is expected to double within the next decade. This will pose a major problem in Africa if nothing drastic is done to tackle the high unemployment rate and its dire consequences.
The African Development Bank (AfDB, ) in its report, Jobs for the Youth in Africa(2016), predicted that 263 million young people will lack an economic stake in the system by 2025. The World Bank in its April 2022 "Update on Global Poverty and Inequality Platform" states that sub-Saharan Africa accounts for 61.3% of the global poor population, that is, those that live on $1.90 per day.
Youth unemployment has contributed immensely to a rise in poverty, terrorism, insecurity, banditry, kidnappings, political thuggery, civil unrest, cyber-crime and many social vices we witness in Africa today. These challenges slow the pace of development and the achievement of the Sustainable Development Goals on the continent.
Entrepreneurship has been shown to be the only sustainable path to resolving this situation. Young people in Africa mostly operate within the micro to small business space and Entrepreneurship provides young people with the necessary skills and experiences to thrive economically and contribute to development of the continent.
However, to achieve this noble continental goal, they need to be groomed to acquire entrepreneurship skills to build and most importantly to scale their businesses across Africa, taking advantage of the consolidated over one-billion-persons market and beyond.
This is exactly the objective of the GAIN Entrepreneurship Masterclass by Grand Africa Initiative (GAIN).
This Masterclass, now in its second year, has been able to reach young Africans in thirteen countries. To ensure an all- round practical entrepreneurship training, the 2021 edition focused on business ideation, design thinking, business modeling, pitching, business finance, investment, forecast, leadership, communication marketing etc and had facilitators drawn from across the globe. Partners included ExxonMobil, TYSYS Capital Group, Country Hill Attorneys & Solicitors, Vurin Group, Strickland Services Limited, Nextzon Limited and Weltek Limited.
The success of this novel approach is already on display. Over the past six months, we have received testimonials on how the program has impacted the businesses of the pioneer participants.
With feedback ranging from clarity of ideas, ideas conception, boosted confidence, actual startups, expansion, more revenue etc. It has been a harvest of positive testimonials from almost 95% of the pool.
One other critical component of the GAIN Entrepreneurship Masterclass was the "tool box" support provided by collaborating partners to the participants by way of IT starterpacks and/or business grants.
Clearly, with the high level of youth unemployment and underemployment, Africa is on the verge of a major developmental crises, the effects are already here with us-banditary, illegal migration, political thuggery, and terrorism.
Prior to now, African youths who do not have the privilege of attending high-brow business schools on the continent and abroad have largely struggled, leading to a very high mortality rate of micro to small businesses led by young Africans.
GAIN identified this gap and launched the GAIN Entrepreneurship Masterclass solving the twin problems of lack of entrepreneurship knowledge and business support grant.
The program is already showing a lot of promise and is growing into a major continent-wide pipeline for churning out properly groomed young African Entrepreneurs.
Grand Africa Initiative-GAIN is a pan-African non-governmental organization empowering the youth for success in education, employment, entrepreneurship and innovation through capacity building programs, mentorship and high-level annual youth summits.
With her fast-growing network of forward-thinking youths across Africa, GAIN's programs are designed to empower and develop the youths.
GAIN also partners with well-meaning individuals and organizations who share the same goals and objectives.
LASG Orders Reopening Of Chrisland Schools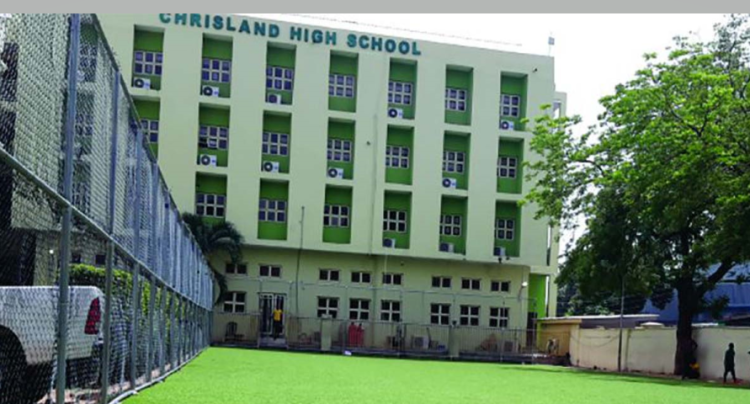 The Lagos State Ministry of Education has directed that all Chrisland Schools shut as a result of sexual misconduct of some students while on a trip to Dubai should be reopened from Monday April 25th, 2022.
The reopening of the school follows a review of the ongoing administrative investigation into the sexual misconduct saga. The role of the school is being assessed viz-a-viz its operational guidelines during the unfortunate incidence.
While all agencies of the State Government continue facets of investigation, the Ministry seeks to ensure students of the school are not denied access to learning when the new term resumes fully on Monday 25th April.
The State Government earlier shut down order was initiated to ensure safety of the students and all category of staff of the schools and to ensure unhindered investigation.
"The Ministry of Education, other relevant agencies of the State in conjunction with the school Parent Teachers Association will be working on a scheduled psycho social support for the students.
"An extensive assessment of the school's procedure especially on external trips and excursions is being looked into to identify safety gaps and avert occurrence of the incidence.
"However, the Ministry has set up plans to launch the reviewed guidelines/protocols governing private and public schools across the State within the next one month."