Super Eagles Loss: How Reuben Abati and Femi Adesina Made My Case Against Buhari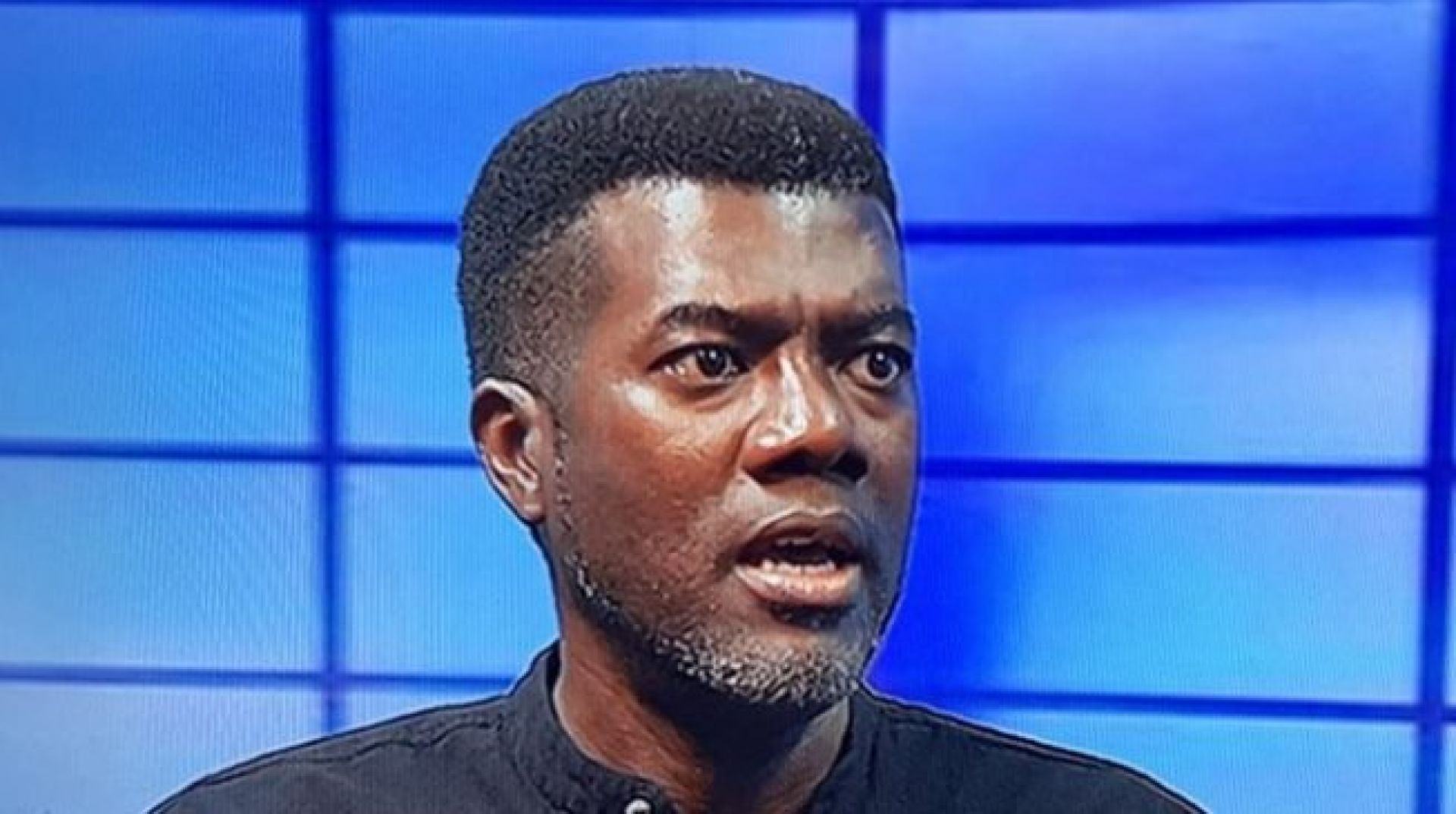 When I saw General Buhari's post about his video call to the Super Eagles of Nigeria on the morning of their Quarter-Final Africa Cup of Nations encounter against Tunisia on Sunday, January 23, 2022, I posted the following BEFORE the match:
Why did NFF allow Buhari to speak with the Super Eagles players now! What is wrong with NFF? Have they forgotten what happened after Buhari spoke to Anthony Joshua? Or our Eagles in the last AFCON? Please, we want to win. Who has Buhari spoken to and they won? Our boys need to be focused. They don't need any distraction. This nonsense must not repeat itself! If Buhari wants to call anybody, let him call Tinubu. Enough is enough!
A few hours after I made that forecast, Nigeria lost to Tunisia by one goal to nothing. I have never felt so bad at being right.
I after that did a video where I explained that General Buhari was the cause of that defeat. I said individuals have a spirit, energy, vibration, or aura. It is either negative or positive. My view was and is that General Buhari has a very negative presence, that forebodes evil and test everything that he touches turns to dust, in a reverse of the Midas Touch.
I will now give my reasons.
In the year 2003, General Buhari ran for President with Senator Chuba Okadigbo as his running mate. Five months later, on September 25, 2003, Chuba Okadigbo died.
In 2007, he ran again with Chief Godwin Ume-Ezeoke. Four years later, Chief Ume-Ezeoke was dead.
In 2011, he ran with Pastor Tunde Bakare. This time around, Bakare did not die. But his political and possibly ministerial career died. Never mind his delusions that "President Muhammad Buhari is No 15, and yours sincerely, I'm No 16", Bakare is now political baggage. And now, he is embroiled in a multi-billion Naira loan scandal with WEMA Bank.
You might point to Pastor Yemi Osinbajo as an exemption to the rule. If you do think so, then you have not taken into consideration the not so subtle political battle between Osinbajo and Tinubu, which looks set to cancel out both contenders.
And then, there is the Nigerian economy. Look at every index of our economy. Buhari has turned the fastest growing economy in the world in 2015 when he took over, to the world headquarters for extreme poverty today.
He met a total debt of ₦12 trillion. Today, Nigeria owes ₦40 trillion, with Buhari promising to borrow $12 billion more before his inglorious exit in 2023.
He met the Naira exchanging for ₦199 to one $1. Today, it exchanges for ₦575 to $1.
He met Nigeria with her best Corruption Perception Index ranking in 2015, when we were at 136. Just last week, Transparency International revealed that Nigeria had slipped to her worst ever Corruption Perception ranking, ranking 154 out of 180 countries surveyed by the organisation.
Look at insecurity. Buhari met Nigeria as the fourth most insecure nation in the world in 2015, today, we are the third most insecure country with only Iraq and Afghanistan better than us. Somalians now say they should not be compared to Nigeria.
And let us look at individuals. Who has Buhari called and they won a game or a match or a bout? I am challenging Buharists to respond to this question.
The truth is that there is no neutral association. Any association that is not helpful to you is automatically harmful to you. And Buhari's association with Nigeria and Nigerians, whether in our economy, politics, sports or military, is negative. Ask the Super Eagles!
That is why I was rather surprised that my former colleague, Dr. Reuben Abati, said Buhari was not responsible for the Super Eagles performance and it was superstitious to think so.
Why am I surprised? Because Reuben Abati, in an article titled 'The spiritual side of Aso Villa', wrote as follows:
"I am therefore convinced that there is an evil spell enveloping this country. We need to rescue Nigeria from the forces of darkness. Aso Villa should be converted into a spiritual museum, and abandoned."
He further said:
"We should pray before people pack their things into Aso Villa. We should ask God to guide us before we appoint ministers. We should, to put it in technocratic language, advise that the people should be very vigilant. We have all failed so far, that crucial test of vigilance. We should have a Presidential Villa where a President can afford to be human and free."
Finally, Dr. Abati said:
"The President is most affected by the atmosphere around him. He can make wrong decisions based on the cloud of evil around him."
It could be argued that Dr. Abati has, by that article, made my case for me.
That "cloud of evil" is very thick around Buhari. So thick that even his own wife, Aisha Buhari, legged it to Dubai because of the toxic environment presiding in Aso Rock over the last few years. By her actions, Mrs. Buhari corroborated Dr. Abati.
And she is not the only one. Tunde Bakare said as much in April of 2021. He said:
"I am compelled to speak out because the state of the nation does not represent the Buhari I knew."
No one but a few members of the Buhari cabal know where the man has been. The marabouts and sorcerers that the man has seen. These things matter. They alter the atmosphere, energy, aura, or vibration, if you will, of those who patronise them.
It happened to Saul in Scripture. The spiritual atmosphere around him was so poisoned that it took down his son and his kingdom.
And we are seeing that Saul factor in Nigeria. Before 2015, Buhari was poor and Nigeria was an upwardly financially mobile country. Seven years later, the situation is reverse. We are now a heavily indebted poor nation, while Buhari is now suddenly so stupendously wealthy to the extent that 100 private jets were scrambled to Kano for his son's wedding on Friday, 20, August, 2021, which was featured in the world famous British magazine, Tatler, under the headline 'Inside Nigeria's ultra-glamorous royal wedding'.
According to a reporter who attended the wedding, the opulence on display included the latest iPhone as souvenirs for guests.
This glamorous wedding was going on at the same time as student of an Islamic school in Niger state, and students of a Baptist Christian school were languishing with bandits who had abducted them.
If anybody had told Nigerians in 2015, that this was how the Buhari era would be, nobody would have believed it. Something has happened in the intervening years. The energy around Buhari has poisoned, and because fish starts to get rotten from the head, almost everything in Nigeria, including our sports, has been tainted by the leprous fingers of Buhari.
And it was amusing reading the sickening sycophantic sorcerer's apprentice, Femi Adesina, accuse those who linked General Buhari to the loss of the Super Eagles of idiocy. Femi, really? Can you remember that you wrote an article just three weeks ago (January 7, 2022) attacking Abacha for consorting with Marabouts?
Well, Femi, guess who was Abacha's right hand man during those days of marathon Marabout sessions? Yes, you guessed it. Muhammadu Buhari. For the five years that Abacha misgoverned Nigeria, Buhari was never far away from him.
Indeed, so close were they that Abacha made Buhari the chairman of the Petroleum Trust Fund and perhaps the leading member of his inner caucus.
If not for sycophancy, how could Femi Adesina tar Abacha and expect Buhari not to be guilty by association? What sycophancy cannot do does not exist!
Reno's Nuggets
If you have a laptop and you use it for Yahoo, you are not taking in the big picture. There are many legal things you can use that laptop to do without looking over your shoulders, and reaping well deserved curses, including crypto, blockchain, and dropshipping! Use that brain power you are now using to deceive to receive training and skills that can enable you make the same type of money. NFTs are making teenagers money. They can also you more money than romance scams. Use your intelligence creatively, not destructively!
RenosNuggets #FreeLeahSharibu
Reno Omokri
Gospeller. Deep Thinker. #1 Bestselling author of Facts Versus Fiction: The True Story of the Jonathan Years. Avid traveller. Hollywood Magazine Film Festival Humanitarian of the Year, 2019.
Success Omonijo Wins Nigeria Info's Femi and The Gang Fan Battle Competition
Nigeria Info recently conducted a sport competition entitled "Femi and the Gang Football Fan Battle" and a winner has emerged
Following weeks of scaling through various rounds of an intensive sports-related quiz competition, Success Omonijo has emerged as the overall winner of the fifth edition of the Femi and the Gang Football Fan Battle competition.
The football competition, which lasted for a period of two months, featured hundreds of football lovers across Lagos State who participated both physically and virtually.
This is in a bid to create a platform that provides sports-loving Nigerians with an avenue to showcase their in-depth knowledge on football-related topics while also strengthening the friendly sports ecosystem nationwide through the creation of an opportunity that serves as a launchpad for a new generation of sports broadcasters to be developed.
The final round of the competition, which aired live on the Femi and the Gang's "Game On Show," had Success defeating both Muslimah Malki and Chineye Udezuka to clinch the grand prize of one million naira and an opportunity to join the Femi and the Gang team as a sportscaster.
Commenting on the essence of the competition, Femi Obong Daniels, the General Manager and Group Head of Sports for Cool FM, Wazobia FM, and Nigeria Info, noted that the Femi and The Gang Fan Battle competition aims to provide football lovers with an opportunity to demonstrate their passion for the sports while also seeking to groom potential young sportscasters that possess the capacity to storm the global-sporting ecosystem with their talents.
"We as a leading sports brand understand the essence of having a strong voice within the Nigerian sports ecosystem. It is on this backdrop that we have created a platform that enables sport-loving Nigerians to test their knowledge on the game of football while they also get the opportunity to develop their flare for sportscasting," he said.
Expressing her excitement after emerging as the winner of the competition, Success Omonijo stated that she is grateful to the management of Nigeria for both the prize money and also the opportunity to be a part of the Femi and the Gang team.
"I am sincerely thankful to the Femi and the Gang team of Nigeria Info for giving me the opportunity to showcase my knowledge of the game of football. I must admit that it is an incredible moment for me as it has also afforded me the rave privilege to hone my sportscasting skills as I look forward to being a part of Nigeria Info's sports team," she said.
The Femi and the Gang "Football Fan Battle" is one of the initiatives of Nigeria Info which seeks to utilise the game of football as a unifying factor to promote youth empowerment across the country.
About Nadia Nadim – Refugee turned Footballer and Doctor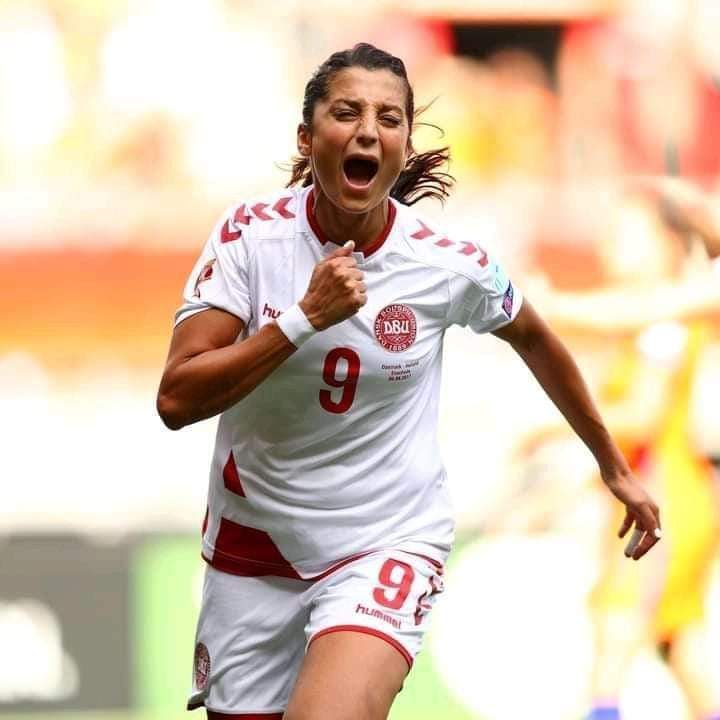 Have you heard of Nadia Nadim? Offcourse if you watch football or you are a lover of football, then there's a high chance you might know her.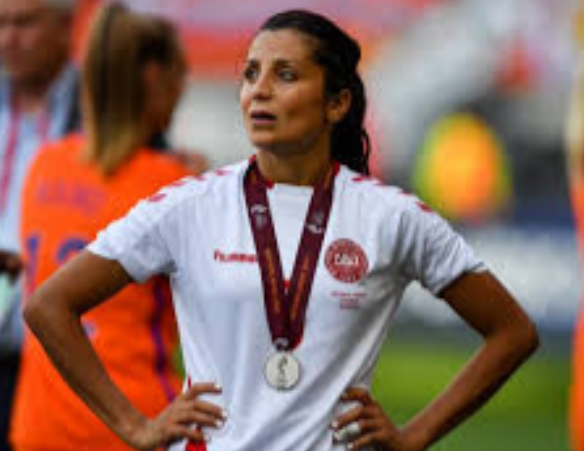 This is refugee Nadia Nadim, She was born in Afghanistan. Her father was murdered by the Taliban when she was 11 years old, so her family fled to Denmark on the back of a truck.
Nadia and her family went through the rough patches of life just like many people today. But she never allowed that kick her out of fighting for a better life. Infact, you can say she embraced it and it became her driving force to achieving so much. Through the hurdles, she became a Footballer and a Doctor.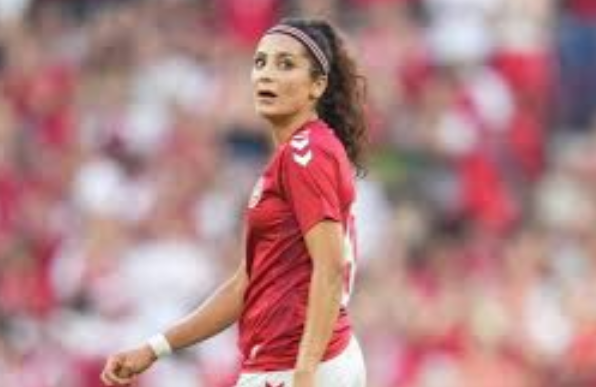 Nadia has scored almost 200 goals in professional football and represented the Danish national team 98 times.
She's completed medical school and is studying to become a reconstructive surgeon when her playing days are over.
She speaks 11 languages fluently and is on the Forbes list of Most Powerful Women in International Sports.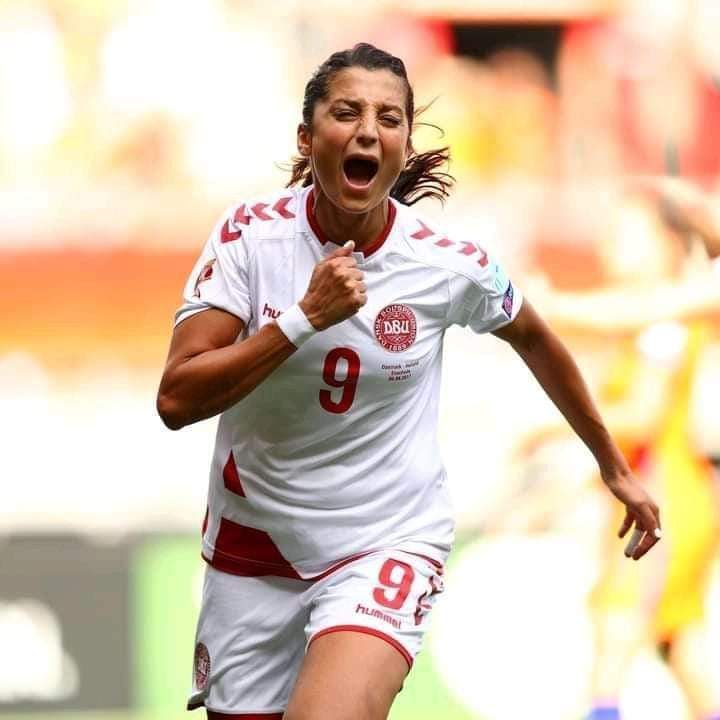 She has proven to be a role model to that female child out there and to everyone going through the tough part of life! All you have to do is keep pushing and aiming for the best! God bless Nadia Nadim for her passion!
Photos gotten from Google.
Read also: 18-Year-Old Nigerian Youngster Who Looks Over 30, Joins A Swedish Football Club
Nigeria Info, Wazobia FM, Cool FM Secure Exclusive Broadcast Rights to Air Premier League Games
This broadcast partnership strives to provide Nigerians with an unbeatable sport-broadcasting experience which covers the 2022/2023, 2023/2024, and 2024/2025 sporting seasons respectively.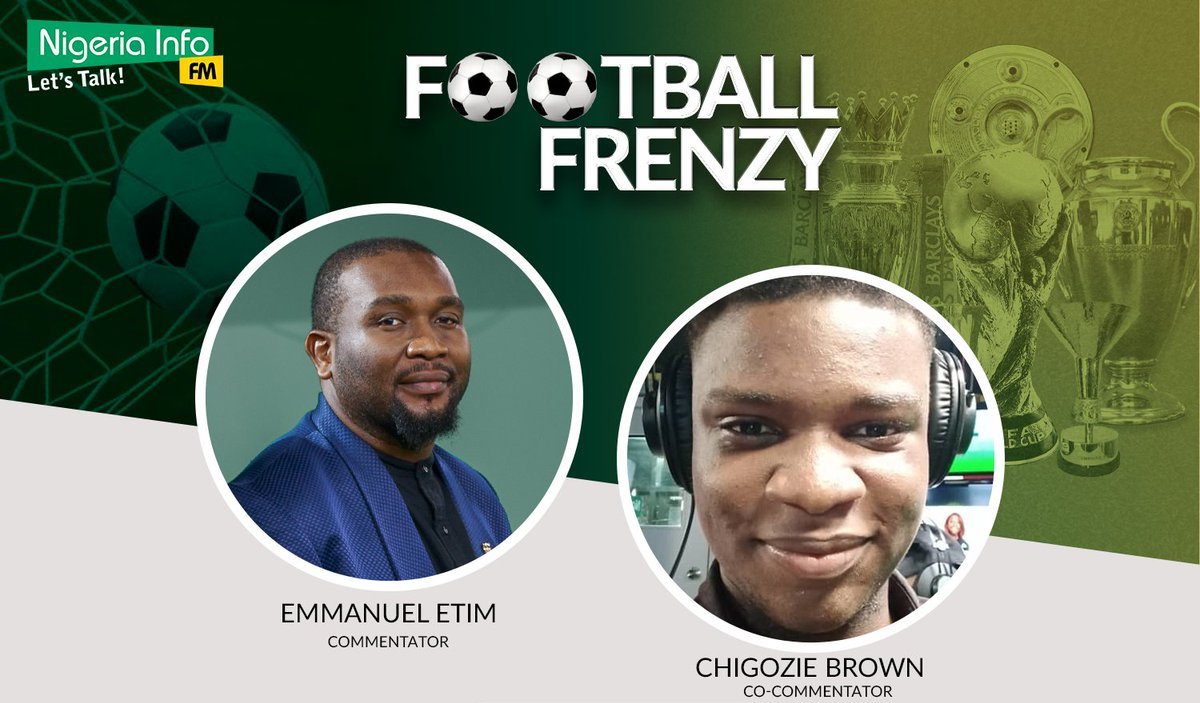 Nigeria's leading talk and grassroots entertainment radio brands, Nigeria Info, Cool FM, and Wazobia FM, have hit yet another broadcast milestone as they recently secured the exclusive right to broadcast the English Premier League Games through its partnership with Talksport which is the global audio partner of the English Premier League.
This broadcast partnership strives to provide Nigerians with an unbeatable sport-broadcasting experience which covers the 2022/2023, 2023/2024, and 2024/2025 sporting seasons respectively.
The competition, which would be broadcast across Nigeria Info, Wazobia FM, Arewa Radio, and Cool FM (Kano) would air in English, Pidgin English, and Hausa nationwide in order to address the sporting desires of a wide range of Nigerians.
Commenting on the recent development, Serge Noujaim, the Chief Executive Officer of Cool FM, Wazobia FM, Nigeria Info, and Arewa Radio, noted that the partnership with Talksports will take the broadcast reach of the English Premier League to new heights across the country.
"As a group of leading-radio brands, we fully understand that Nigerians demonstrate a genuine passion for the game of football. This is why we have taken it upon ourselves to engage in a longstanding partnership with Talksport to bring the footballing experiences associated with the English Premier League closer to Nigerians in a unique broadcasting style while also advancing the reach of the competition nationally. This partnership further helps to reaffirm our commitment as a radio group to continue to leverage the power of sports, particularly football, to serve as a unifying factor among the teeming Nigerian populace," he said.
Speaking on the success of the partnership, Will Morley, the Head of Audio Partnerships at Talksports, stated it has always been a delight to provide Nigeria Info, including its sister stations, the exclusive broadcast rights to air the English Premier League games.
"We are once again delighted to enter a partnership agreement with Nigeria Info and its sister stations to broadcast the English Premier League games to its Nigerian audience for the next three seasons. We are confident that the media group possesses the professional competence to provide Nigerians with quality live coverages of global football-related competitions," he said.
To catch every moment of the English Premier League games, live commentaries would be broadcast on Nigeria Info, Wazobia FM, Cool FM (Kano), and Arewa Radio nationwide throughout the sporting seasons.