NiRA Hails Pantami as FG Pursues National Policy for Second-Level Domains Adoption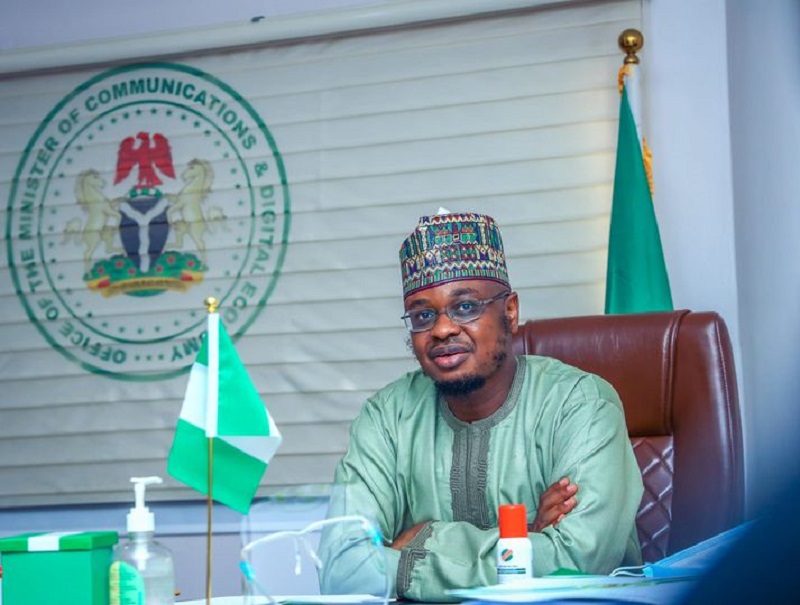 Nigeria Internet Registration Association (NiRA) has applauded the Federal Executive Council (FEC) led by President Muhammadu Buhari, GCFR, following the approval of a National Policy on the Nigerian Government Second-Level Domains during its meeting on Wednesday 16th February 2022.
The approval was granted by FEC following a presentation by the Honourable Minister of Communications and Digital Economy, Professor Isa Ibrahim Ali (Pantami).
The Policy was developed to strengthen public confidence in the use of digital technologies and participation in the digital economy.
The Policy is also in line with the implementation of the Nigerian e-Government Master Plan, approved by the Federal Executive Council in August 2018.
The Master Plan has the vision to create a world-class open and digitalized government that connects with people to drive efficiencies in public administration, the responsiveness of civil services, and transparency in governance leading to improvement of the quality of life of Nigerians.
Reacting to the development, Mr. Muhammed Rudman, the President, Nigeria Internet Registration Association (NiRA), described Professor Pantami as a 'Digital Economy Crusader' who has shown understanding of the need to intensify the adoption of Nigeria country code top-level domain (ccTLD), .ng within and outside the government circle.   
The Nigeria Internet Registration Association (NIRA) a multi – stakeholder-led organization, is the Registry for the .ng domain name and maintains the database of names registered in the .ng country code Top Level Domain (ccTLD) namespace in the interest of Nigerians and the global Internet community.
Rudman said that the need to switch over to .ng is no longer negotiable in view of the significant role it plays in the country's digital economy agenda.
He said that NiRA supports the Minister in his efforts to 'promote transparency in governance, protecting the Nigerian cyberspace, and promotion of the Digital Nigeria agenda'.
"The National Policy as adopted by FEC is apt because for years NiRA has been pushing for the government to accelerate the adoption of the second-level domain (. gov. ng, .edu.ng, .mil.ng) under the country code Top Level Domain (ccTLD.ng).
"So, what the Minister has done is commendable because the main objective is 'to eliminate the use of top-level domains for Government business and the use of private emails for official correspondences by the end of the year 2022".
Rudman said that with proper awareness of the Nigerian domain name, the local content would not only be grown but will help to save the country the cost of a capital flight over-dependence on foreign domain platforms imposed on the economy.
According to him, the Policy when implemented will also encourage knowledge-sharing amongst Nigerians and equally enhance progress in the development of IT in the country.
He noted that the task was given to the National Information Technology Development Agency (NITDA) led by Mallam. Kashifu Inuwa Abdullahi to ensure every government worker adopts the second-level domain name for official communication is achievable.
The President of NiRA who further described the.ng as a national resource and unique identifier for every Nigerian on the internet, pledged the organisation's continued support to government policies geared towards the adoption.
Uyi Stewart Joins Data.org as Chief Data and Technology Officer
Previously, Uyi served as an executive director of data science, Technical Operations, at Seagen Inc.,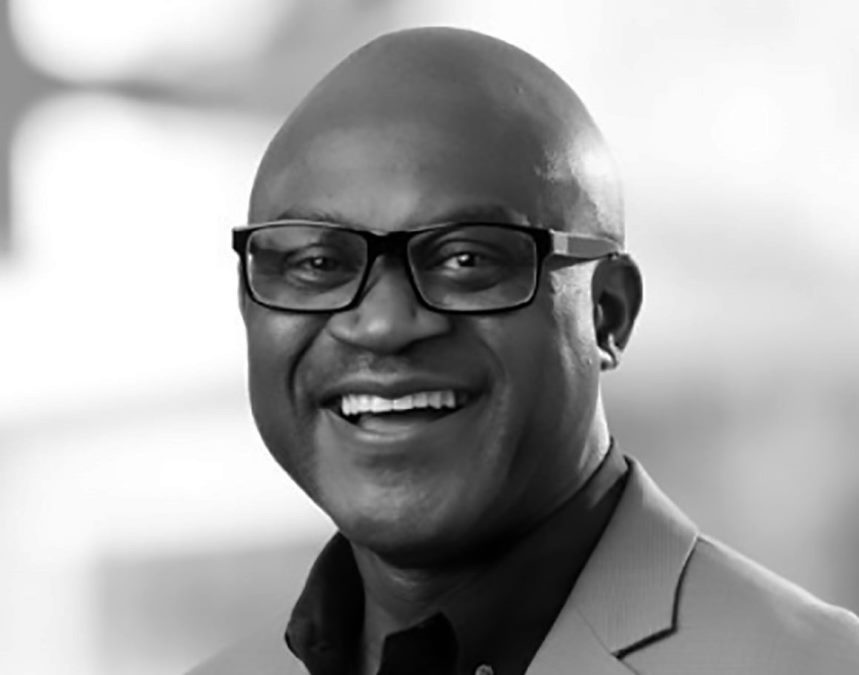 Data.org has announced that Dr Uyi Stewart will join the organization on August 15, 2022, as Chief Data and Technology Officer.
In this newly-created position, Uyi will provide senior technical leadership in all aspects of data.org's work, with a particular focus on our programmatic initiatives, which today include the Inclusive Growth and Recovery Challenge, the Capacity Accelerator Network, and Epiverse.
Uyi will play a critical role in designing and building new initiatives, leveraging his global network to drive inclusive co-creation and strengthen outcomes.
He will also be responsible for data.org's overall data strategy, leading the design, development, and implementation of advanced analytics to glean insights from data.org's own data generated through its initiatives, and data from the wider social impact sector.
"Our rapid growth in scope and scale of our global initiatives have heightened our need for technical depth to conceive and evaluate programs, and to make use of the increasing volume of data informing our overall work today" said Danil Mikhailov, executive director at data.org. "We are delighted to be working with an esteemed data and technology leader to bring oversight and insight to our efforts, and to deepen our networks globally, particularly in Africa."
Previously, Uyi served as an executive director of data science, Technical Operations, at Seagen Inc., where he focused on the digitalization of biologics data to accelerate the development of transformative cancer drugs. Prior to that, he was the executive director at AI Commons, a non-profit focused on democratizing access to AI in emerging markets.
Uyi was a director of global development's strategy, data and analytics at the Bill and Melinda Gates Foundation, centralizing the use of data to fight disease, poverty, and inequity.
He was also a Distinguished Engineer, co-founder and Chief Scientist, at IBM Research — Africa, where he pioneered the use of big data to combat the Ebola outbreak in West Africa, and other ML/AI solutions to address societal challenges across the African continent. He continues to serve as Chair of Data Scientists Network's board of directors.
Uyi holds a Ph.D. in Linguistics from McGill University. He has 15 patents, has authored 65 publications, and has been involved in the implementation of hundreds of innovative digital solutions across Africa, Asia, and the USA.
"Spending the past year on the Epiverse Advisory Board gave me an early look at data.org, its innovative initiatives, and commitment to providing a bellwether platform for partnerships to build the field of data science for social impact," said Uyi. "I am thrilled to be joining this team, and look forward to leading the data strategy propelling our initiatives and our organization forward — and maximizing our social impact to make a purposeful difference in people's lives."
Elon Musk builds Hotel in Mars, Sets to launch soon at $5million per night – Photos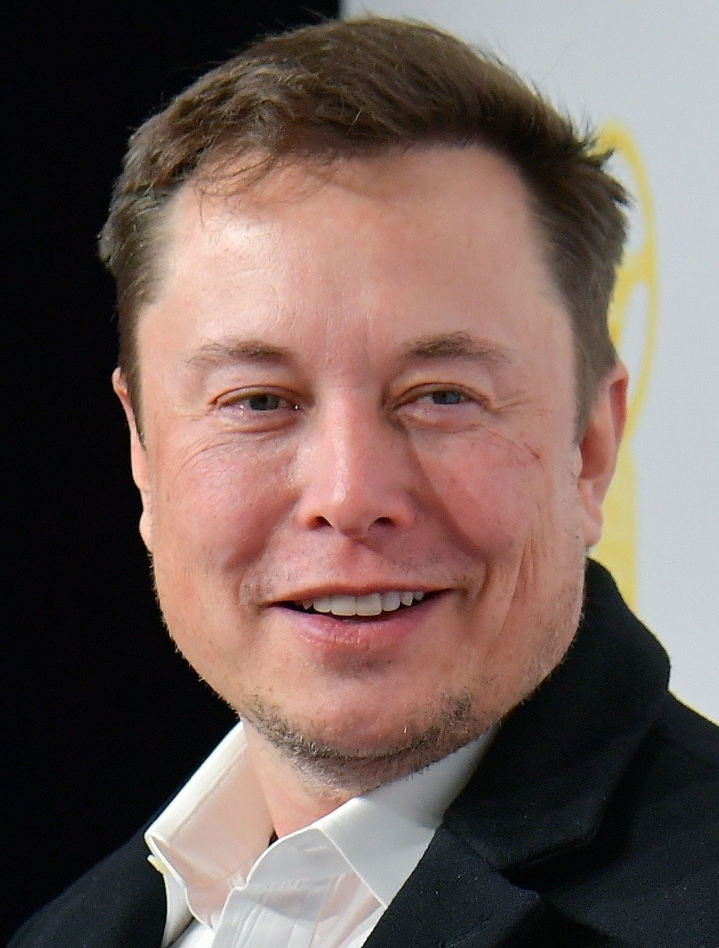 The richest men on Earth, Elon Musk is actually working towards making mars a planet to live in.
He already built a hotel in the Planet Mars!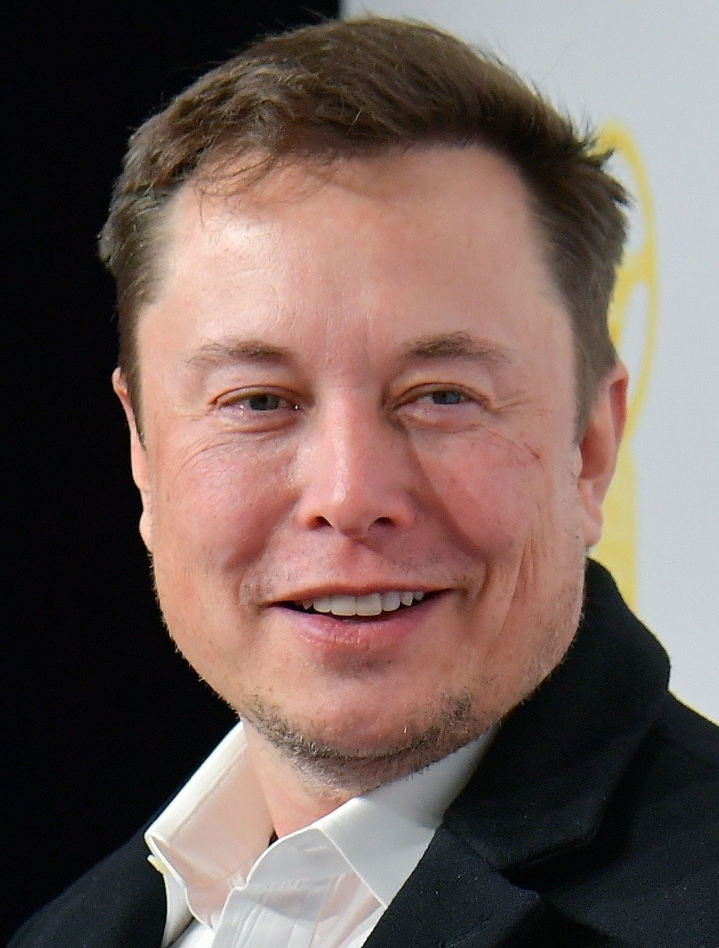 First Hotel in Mars by Elon Musk is set to open soon at $5 Million per night.
Just wow. This shows how far he's willing to go in making Mars another planet to live in.
Elon Musk who is a co-founder and leads Tesla, SpaceX, Neuralink and The Boring Company, is a very wealthy man.
And as the co-founder and CEO of Tesla, Elon leads all product design, engineering and global manufacturing of the company's electric vehicles, battery products and solar energy products Which is no surprise as to what he intends creating in Mars.
A little biography of him shows that he was born to a South African father and a Canadian mother. He displayed an early talent for computers and entrepreneurship. At age 12 he created a video game and sold it to a computer magazine. In 1988, after obtaining a Canadian passport, Musk left South Africa because he was unwilling to support apartheid through compulsory military service and because he sought the greater economic opportunities available in the United States. And over the years, his achievements have been quite mind blowing which has made him the most wealthiest and richest man in planet earth at the moment.
Here are the pictures of his hotel in Mars.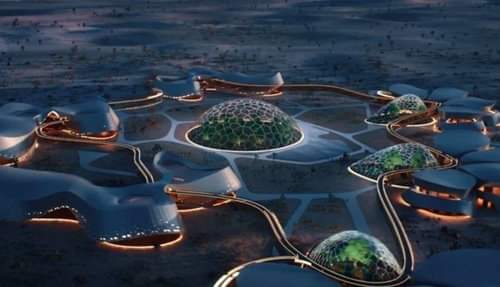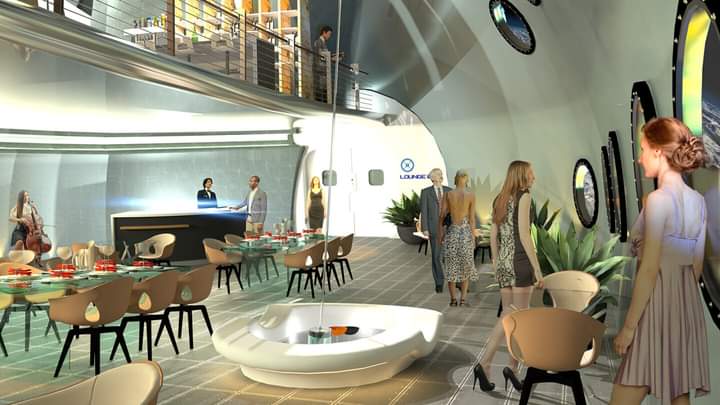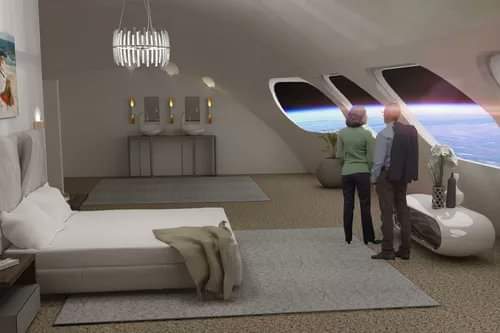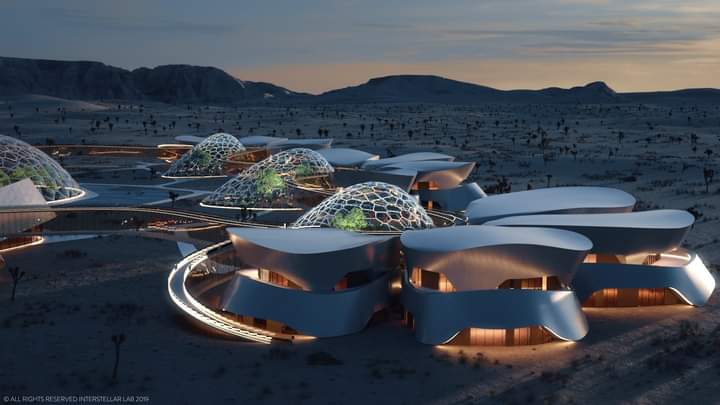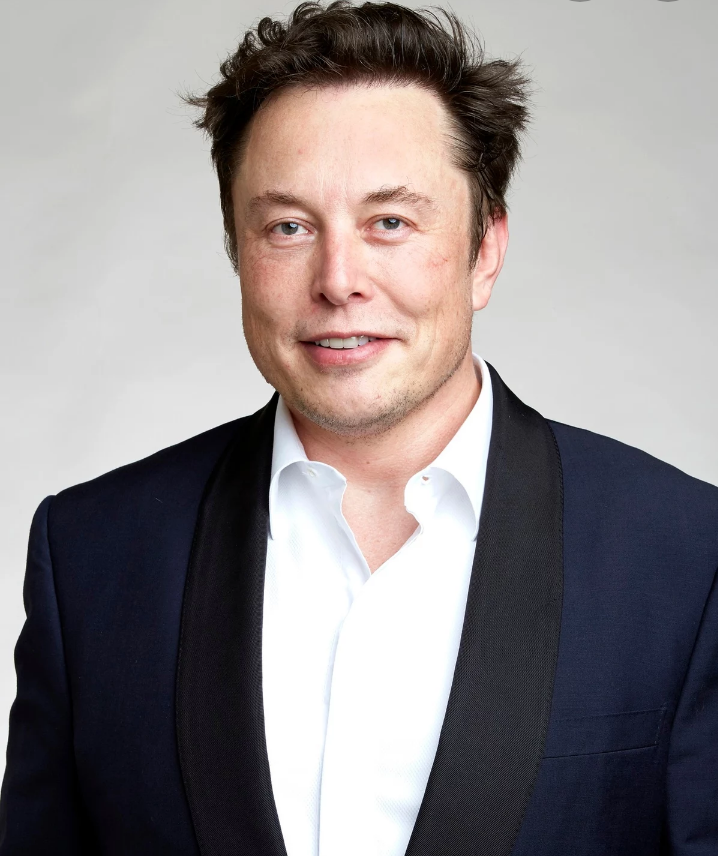 But how very convinced is the world about the success of Mr. Elon's project? Because this is quite a mind blowing achievement.
Sophos Introduces Sophos X-Ops
Sophos X-Ops links together SophosLabs, Sophos SecOps and Sophos AI, three established teams of cybersecurity experts at Sophos, to help organizations better defend against cyberattacks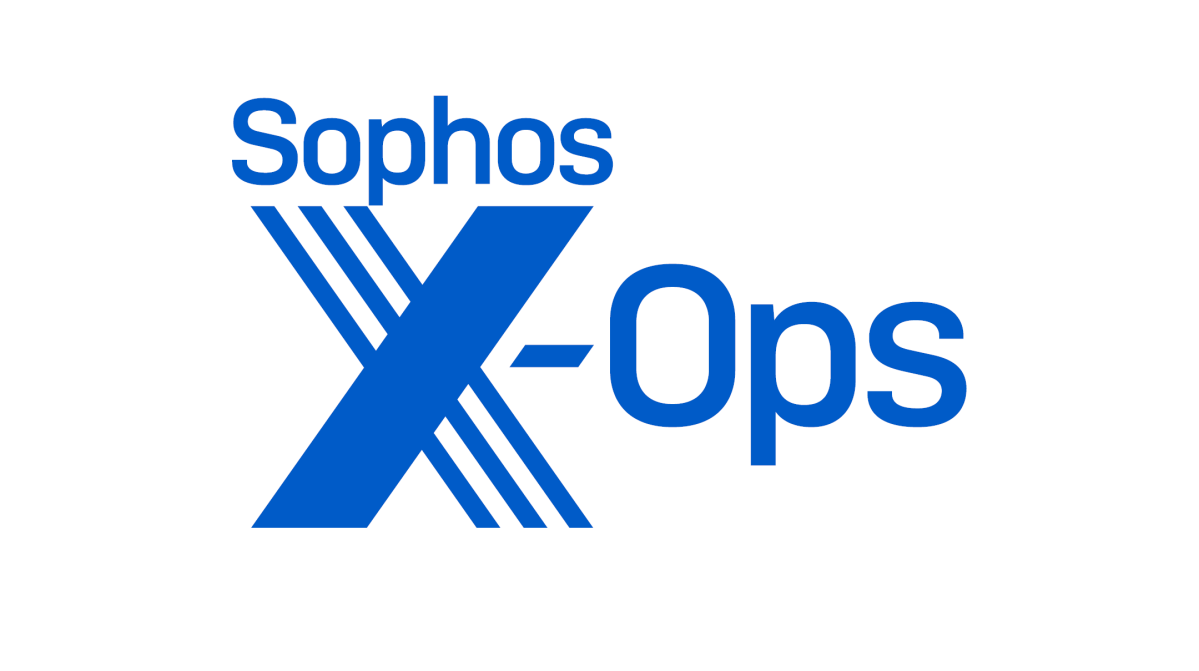 Sophos, a global leader in next-generation cybersecurity, has announced Sophos X-Ops, a new cross-operational unit linking SophosLabs, Sophos SecOps and Sophos AI, three established teams of cybersecurity experts at Sophos, to help organizations better defend against constantly changing and increasingly complex cyberattacks.
Sophos X-Ops leverages the predictive, real-time, real-world, and deeply researched threat intelligence from each group, which, in turn, collaborate to deliver stronger, more innovative protection, detection and response capabilities.
Sophos today is also issuing "OODA: Sophos X-Ops Takes on Burgeoning SQL Server Attacks," research about increased attacks against unpatched Microsoft SQL servers and how attackers used a fake downloading site and grey-market remote access tools to distribute multiple ransomware families.
Sophos X-Ops identified and thwarted the attacks because the Sophos X-Ops teams combined their respective knowledge of the incidents, jointly analyzed them, and took action to quickly contain and neutralize the adversaries.
"Modern cybersecurity is becoming a highly interactive team sport, and as the industry has matured, necessary analysis, engineering and investigative specializations have emerged. Scalable end-to-end operations now need to include software developers, automation engineers, malware analysts, reverse engineers, cloud infrastructure engineers, incident responders, data engineers and scientists, and numerous other experts, and they need an organizational structure that avoids silos," said Joe Levy, chief technology and product officer, Sophos. "We've unified three globally recognized and mature teams within Sophos to provide this breadth of critical, subject matter and process expertise. Joined together as Sophos X-Ops, they can leverage the strengths of each other, including analysis of worldwide telemetry from more than 500,000 customers, industry-leading threat hunting, response and remediation capabilities, and rigorous artificial intelligence to measurably improve threat detection and response. Attackers are often too organized and too advanced to combat without the unique combined expertise and operational efficiency of a joint task force like Sophos X-Ops."
Speaking in March 2022 to the Detroit Economic Club about the FBI partnering with the private sector to counter the cyber threat, FBI Director Christopher Wray said, "What partnership lets us do is hit our adversaries at every point, from the victims' networks back all the way to the hackers' own computers, because when it comes to the FBI's cyber strategy, we know trying to stand in the goal and block shots isn't going to get the job done.
"We're disrupting three things: the threat actors, their infrastructure and their money. And we have the most durable impact when we work with all of our partners to disrupt all three together." Sophos X-Ops is taking a similar approach: gathering and operating on threat intelligence from its own multidisciplinary groups to help stop attackers earlier, preventing or minimizing the harms of ransomware, espionage or other cybercrimes that can befall organizations of all types and sizes, and working with law enforcement to neutralize attacker infrastructure. While Sophos' internal teams already share information as a matter of course, the formal creation of Sophos X-Ops drives forward a faster, more streamlined process necessary to counter equally fast-moving adversaries.
"Effective cybersecurity requires robust collaboration at all levels, both internally and externally; it is the only way to discover, analyze and counter malicious cyber actors at speed at scale. Combining these separate teams into Sophos X-Ops shows that Sophos understands this principle and is acting on it," said Michael Daniel, president and CEO, Cyber Threat Alliance.
Sophos X-Ops also provides a stronger cross-operational foundation for innovation, an essential component of cybersecurity due to the aggressive advancements in organized cybercrime. By intertwining the expertise of each group, Sophos is pioneering the concept of an artificial intelligence (AI) assisted Security Operations Center (SOC), which anticipates the intentions of security analysts and provides relevant defensive actions. In the SOC of the future, Sophos believes this approach will dramatically accelerate security workflows and the ability to more quickly detect and respond to novel and priority indicators of compromise.
"The adversary community has figured out how to work together to commoditize certain parts of attacks while simultaneously creating new ways to evade detection and taking advantage of weaknesses in any software to mass exploit it. The Sophos X-Ops umbrella is a noted example of stealing a page from the cyber miscreants' tactics by allowing cross-collaboration amongst different internal threat intelligence groups," said Craig Robinson, IDC research vice president, Security Services. "Combining the ability to cut across a wide breadth of threat intelligence expertise with AI assisted features in the SOC allows organizations to better predict and prepare for imminent and future attacks."