Gricd & HaulTrac Partner To Deliver Essential Healthcare Commodities across Nigeria for USAID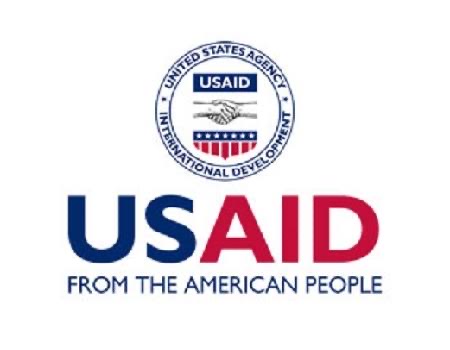 Gricd, a cold chain technology company that uses the Internet of Things (IoT) to enable last-mile delivery of temperature-sensitive products, has partnered with Haultrac, one of Nigeria's leading logistics companies, to support the delivery of essential healthcare commodities to all 36 states of the country, as well as the Federal Capital Territory, Abuja on behalf of USAID.
The partnership is an indefinite quantity agreement that includes the delivery of commodities such as medicines, rapid diagnostic test kits, laboratory reagents and consumables, as well as other related health and non-health commodities across the country. Gricd's cutting edge technology will be leveraged to ensure that these commodities reach their final destinations in their most effective state and the startup will work with Haultrac, USAID and other partners to support the storage and transportation of agreed commodities between agreed locations.
Using Gricd's Real-Time Data Loggers and Enterprise Monitoring Software, all parties will be able to guarantee the quality of these commodities during storage, transit and distribution to the end-user. The partnership will also include long haul and last-mile delivery of commodities dispatched and received from central and regional warehouses to cold storage facilities in Abuja, Jos, Ogba (Lagos State) and Oshodi (Lagos State), as well as from regional distribution centres to health facilities or other designated service delivery points supported by USAID.
Commenting on the partnership, Oghenetega Iortim, CEO and founder of Gricd, said "Inability to keep temperature-sensitive medical commodities within required temperature range leads to waste of life-saving medication, sometimes loss of life. We are excited to be working with Haultrac and USAID to ensure the safe delivery of these essential commodities across Nigeria and make it easier for all parties to do business with confidence.
Segun Adeoye, CEO of Haultrac also said that "Transporting temperature-sensitive commodities over long distances in a country like Nigeria can present many challenges. However, with real-time monitoring, we can move these commodities with confidence and take proactive steps to reduce wastage and maximise the value of these commodities."
Gricd offers a range of IoT-enabled solutions that deliver reliable and consistent temperature monitoring and data logging, especially during storage, transit and distribution of temperature-sensitive products such as vaccines, insulin and food. By enabling automated, real-time monitoring, Gricd makes it easier to guarantee the safety and security of products and assets. The startup already works with some of the leading pharmaceutical manufacturers and food companies in Nigeria and across Africa to monitor the quality of food and pharmaceuticals, supporting them to realise more than $193 million in savings and successfully monitoring more than 12 million temperature-sensitive items.
Pantami Calls On Muslims To Build More Mosques, Islamic Centres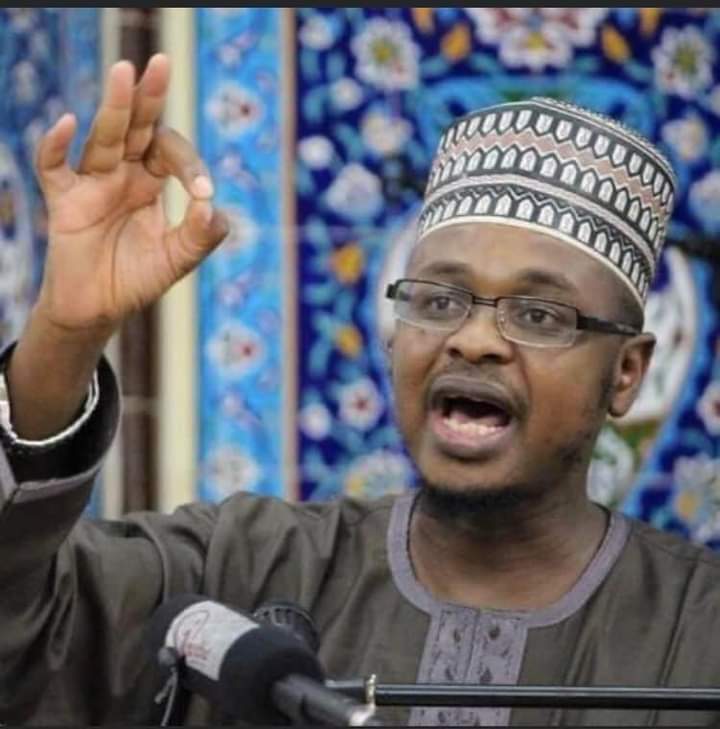 The Minister of Communications and Digital Economy, Prof. Isa Pantami, has underscored the significance of building more mosque as a centre for the integration and advance of Islam and Muslim community in the country.
He said that historically, mosque had played a significant role in the development of Islamic Culture and Education, adding that the first University to be established in the world started from a mosque.
"The second University to be established globally also originated from a mosque. Similarly, the first University and first Degree Awarding institution in the world was the University of al-Qarawiyyin in Morocco.
"It was followed by the University of Al Azhar in Cairo, Egypt, both of them originated from a mosque. This is to show us that mosque is not only where we converge and pray five daily prayers, but a mosque is supposed to be a centre of learning, centre for child upbringing, uniting Muslims and a centre for guidance and counseling.
"Also, a mosque is a place where Muslims are taught good moral behavior and it is a place for economic development and so on."
Federal Government Eyes Local Production Of SIM Cards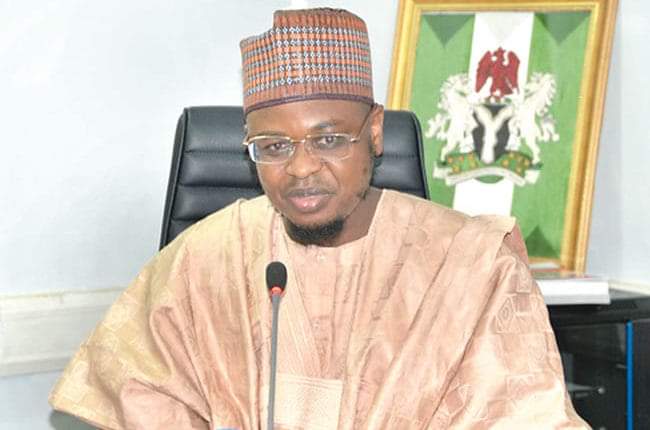 The Minister for Communication and Digital Economy, Mr Isa Pantami, on Tuesday, disclosed that Nigeria has the requisite capacity to commence local production of Subscribers Identification Module (SIM) cards.
Mr Pantami disclosed this in Abuja, while briefing members of the House of Representatives on the importance of an Executive Bill which seeks to 'provide for the creation and development of an enabling environment for Technology Enabled Startups in Nigeria.'
According to him, the proposed bill further seeks to create enabling environment for technology innovators in Nigeria to maximise their potential by becoming job creators in the ICT sector and attract investments to expand numerous business ideas by young Nigerians who come up with problem-solving innovations on daily basis without having to depend on government for sustainability.
Pantami said since the private sector controls 91 per cent of financial inflow into the economy as demonstrated by available statistics, the Bill when passed into law will encourage investors seeking to expand innovative ideas.
According to the Minister: "There are 7 Unicorns in Africa and five have roots in Nigeria with offices in Nigeria but registered in other countries due to lack of enabling laws to protect their innovations and investment.
"One of the start-ups that came up in 2018, by 2020, their value rose to $3 trillion which is the largest in Africa, and they are based in Lagos.
"The essence of this Bill first of all is to create jobs for the teeming youths through these innovations and improve the economy," Pantami said.
He said the Bill when enacted will create a regulatory Council which will be chaired by the President, with a view to providing policy guidance to tech startups.
"There will be a Council to be chaired by the President which is the best practice anywhere in the world. He has accepted to be the Chairman and my humble self as Minister will deputise Mr President on the Council," he said.
While speaking, some of the members, led by the Majority Leader, Alhassan Ado-Doguwa demanded for details on the competitiveness of the sector under the Council to be chaired by the President and the Minister as Deputy.
They also raised concerns on the area of funding, asking if the proposed Council won't add further burden on the already overstretched federal purse, as well as its effects on the role of the Nigeria Communications Commission (NCC).
While responding, the Minister explained that the Bill seeks to encourage competition and not discourage it.
He said the Council will be chaired by the President means no bottleneck will hinder it and the implementation of executive policies in the start-up subsector.
He added that "funding can't be an issue because the Private sector controls 91% of financial inflow into the economy," and that "the Council is to create an enabling environment for inventors to come in and invest in the startups which is what obtains anywhere in the world."
FG Urges Nigerians To Link Their NIN To SIM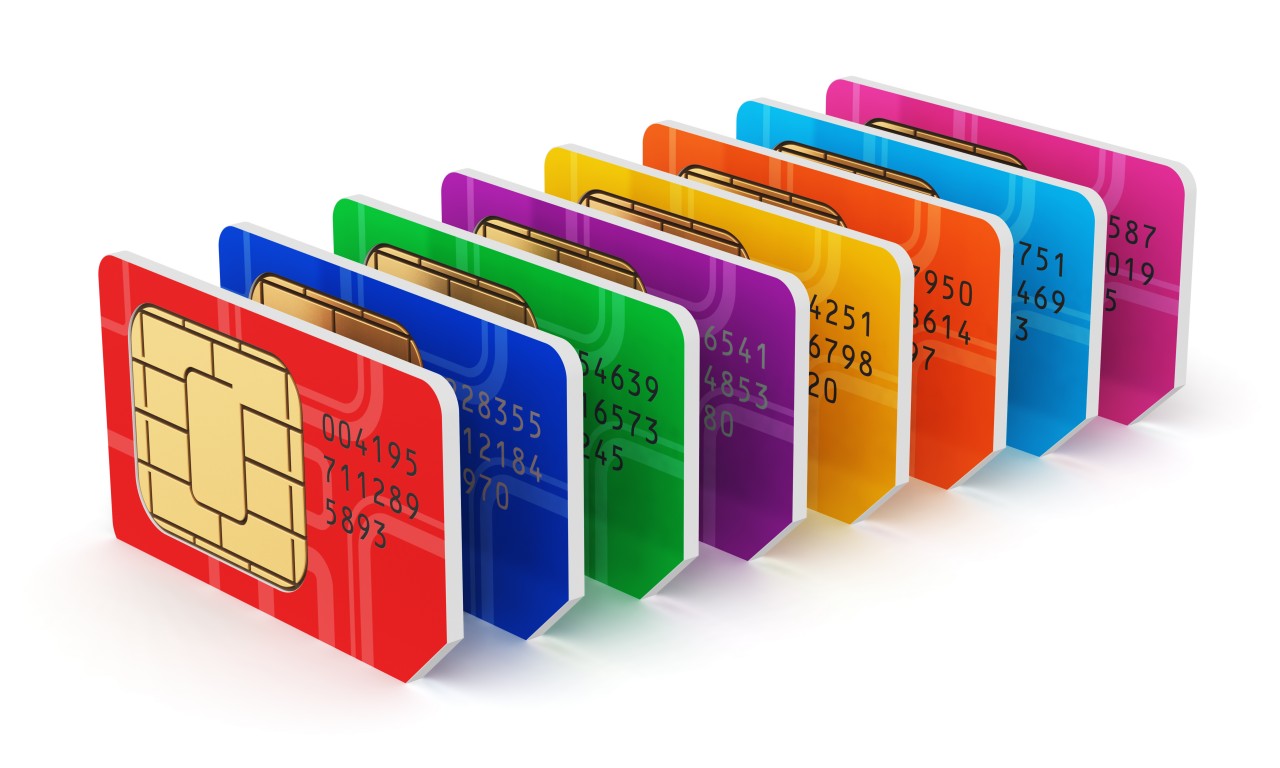 The Federal Government on Thursday urged Nigerians to link their National Identification Number (NIN) to their Subscriber Identity Module (SIM) without delay.
In a statement jointly signed by spokespersons of the Nigerian Communications Commission and National Identity Management Commission, the government had approved an extension of the NIN-SIM linkage deadline to March 31.
Phone subscribers who do not make the linkage may lose access to telecommunication services.
"In preparation for the enforcement, the Honourable Minister of Communications and Digital Economy, Prof. Isa Ali Ibrahim (Pantami) urges citizens and legal residents to use the next few days to ensure that they complete the linkage," the statement said.
"To this end, the Honourable Minister has further directed that the National Identity Management Commission (NIMC) should offer enrolment services round-the-clock for the next few days. Prof Pantami also thanks all those who have completed their NIN-SIM linkage.
"On behalf of the Honourable Minister, the Executive Vice Chairman of NCC, Prof. Umar Garba Danbatta, and the Director-General/CEO of NIMC, Engr. Aliyu Aziz, urge citizens and legal residents to take advantage of the window to complete the process of enrolment and verification within the next few days."