OnePort 365 Secures $5 million Seed Funding To Digitize Freight Management In Africa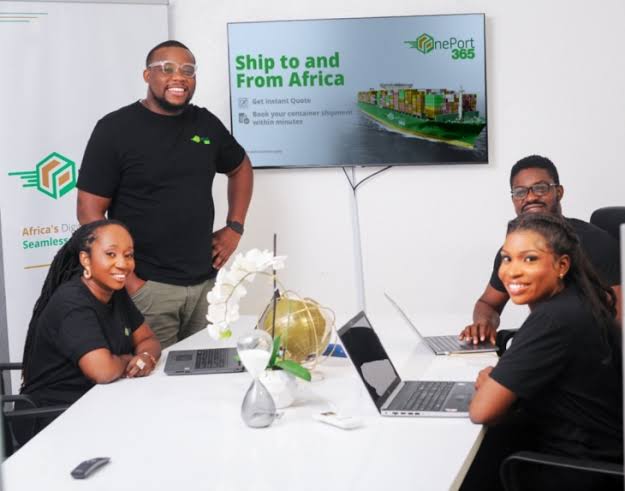 OnePort 365, a digital freight forwarding company that makes it easier to move cargo to, from and within Africa, has raised $5 million in seed funding to drive the end-to-end digitisation of freight management in Africa and support its expansion into new markets across the continent.
The seed funding round was led by Mobility 54 (the Venture Capital arm of Toyota Tsusho and CFAO Group), with participation from SBI Investment, Flexport, ODX, a Singaporean syndicate fund and other strategic angel investors. Samurai Incubate also re-invested after participating in the previous round.
With active operations in Nigeria and Ghana, and ongoing explorations in other markets, OnePort 365 is building an operating system for cross-border trade in Africa, helping traders to manage their freight processes through a digital platform that enables seamless freight forwarding and other value-added services.
With this new funding, OnePort 365 is positioned to further improve efficiency and lower overheads in cross-border trading across the continent, as well as deliver a wide range of new services that will increase profitability across the board.
Africa contributes an increasingly significant amount to global maritime trade, with a reported 12 percent of the 811 million containers handled at ports worldwide. Africa's clearing and forwarding market is also growing, with latest figures suggesting a market size of $4.2 billion and a projected 12.5 percent growth with new services emerging.
However, a wide range of challenges including congestion at ports, difficulty with accessing effective service providers and complex payment systems have resulted in increased costs, inefficiencies and many missed opportunities for traders.
With OnePort 365, traders no longer have to wait up to two weeks to compare the best rates from different service providers. With pre-negotiated rates, they can explore competitive offers on the platform and book freights in 30 seconds or less.
Traders can also connect with shipping and inland transportation vendors and manage the entire process (from booking to payment) on one single platform. Traders get GPS-enabled, real-time visibility of their shipments and they can view all documents relating to the shipment via the platform, eliminating the laborious process of physically retrieving these documents from offices or shipping line centres.
The platform also leverages advancements in payment technology and the Pan-African Payment and Settlement System (PAPSS) to power instant payments.
The platform covers air freight, ocean freight, inland haulage (trucking, barge, and rail), as well as Pay-As-You-Go warehousing, marine insurance, customs brokerage and more. Since OnePort 365 started operations in 2019, it has increased the number of twenty-foot equivalent unit containers (TEUs) by 140 percent and grown its revenue by more than 420 percent.
Commenting on the new funding Hio Sola-Usidame, CEO and founder of OnePort 365 said "we are super excited to have these investors onboard to support our mission to optimize cross-border trading across the continent. With new regulations like the Africa Continental Free Trade Agreement creating the potential for a new era of trade on the continent, we want to make it easier for traders to maximise the opportunity. We believe managing freights should be as easy as booking a flight or ordering a ride-hailing service and we are building the operating system to make this possible."
Takeshi Watanabe, CEO of Mobility 54 Investment SAS said "we are delighted to support Hio and the OnePort 365 team as they embark on the journey of digitizing the end-to-end freight management process in Africa. There is great potential to unlock significant commercial opportunities across the continent by addressing the longstanding challenges that have made it difficult to move freights into and around the continent, and we are confident that OnePort 365 has what it takes to succeed."
Rena Yoneyama, Managing Partner at Samurai Incubate Africa said, "since the first day we joined the company as an investor in 2020, we've believed that this team is the one that could build a cross-border trading platform tailored for the African continent. We're very happy to back OnePort 365 again".
Curacel Unveils Grow, Enabling Any Technology Company To Seamlessly Offer Insurance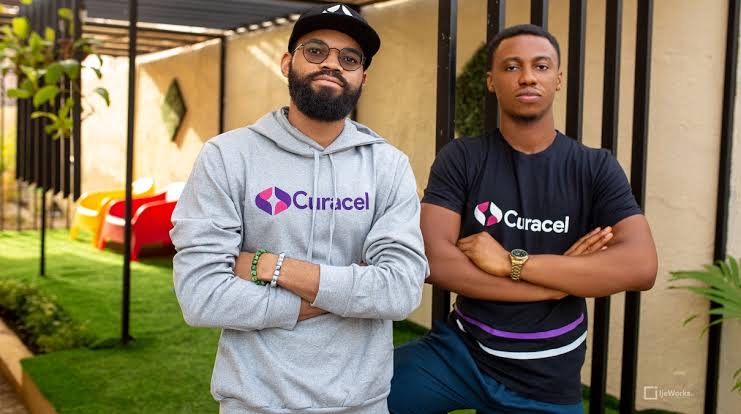 Curacel, the leading African insurance infrastructure startup, has launched Curacel Grow, an embedded insurance product that empowers technology companies to seamlessly offer insurance as part of their existing products and services.
The startup is also part of the Winter 2022 cohort of Silicon Valley's prestigious Y Combinator accelerator, joining the growing list of successful African startups that have participated in and benefitted from the program.
Curacel is launching Grow to support more effective distribution of insurance to millions of Africans through partners like Barter by Flutterwave, Float, Payhippo and other leading technology companies. The startup will also enable seamless embedding of insurance in customer user journeys.
With Curacel Grow, airlines will be able to offer travel insurance to their customers through simple APIs. Automotive dealers will also be able to seamlessly sell insurance to customers as a value-added service. Curacel has built its market leading infrastructure that powers claims and fraud protection for forward thinking insurers like AXA Mansard and Old Mutual, and this expansive network of underwriters enables the distribution of insurance at scale.
Insurance penetration in Africa currently stands at less than 3 percent, with most policies sold offline and manually via brokers and agents.
This cumbersome process makes insurance products expensive and out of reach for many price-sensitive Africans. As a result, market penetration of insurance products in Africa is half of the global average and premiums per capita are 11 times lower than the global average.
The insurance industry in Africa also represents less than one percent of insured catastrophe losses worldwide, although it's home to almost 17 percent of the global population. This suggests that there is significant scope for growth.
With Grow, insurers can accelerate the distribution of their products by taking advantage of Curacel's technology to easily embed insurance within other digital experiences in a more accessible way.
Technology companies can also increase their recurring revenue by offering the protection their consumers need without the hassle of finding integration and negotiating terms with insurers and brokers.
The solution is designed to integrate seamlessly with any technology platform and Curacel's AI-powered infrastructure means claims can be submitted and processed in real time.
Commenting on the new product, Henry Mascot, CEO and co-founder of Curacel, said, "risk protection is a major consideration for Africa's growing middle class. As it becomes easier to access credit and other financial services to enable new experiences, we want to make it easier to protect these experiences and enjoy them with full confidence.
The success of various technology companies over the years has opened the door to many previously underserved people and we want to take advantage of this to accelerate the penetration of much needed insurance products across the continent."
Curacel has a presence in 8 countries across Africa, enabling insurers to connect with digital distribution channels and administer their claims cost-effectively.
TradeDepot Acquires Accra-based Green Lion To Accelerate Expansion Across Ghana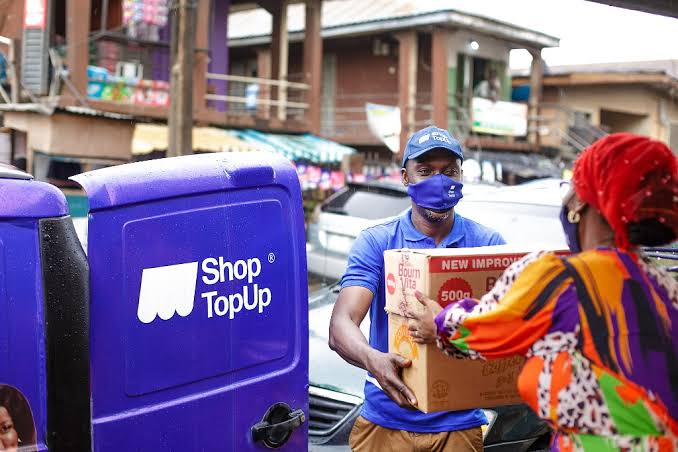 TradeDepot, the leading B2B eCommerce and embedded finance platform in Africa, has announced the acquisition of Green Lion, the biggest and fastest growing B2B eCommerce platform in Ghana, to accelerate the delivery of its services across the country.
Founded in 2018, Green Lion has been committed to revolutionising access to essential goods and services, and enabling digital commerce for neighbourhood retailers in Ghana.
Building on this work, TradeDepot will leverage its data, technology and robust logistics operations to connect more neighbourhood retailers in more Ghanaian cities to suppliers and make financing more accessible and affordable.
Ghana's retail sector is valued at $24.4 billion and is expected to reach $33.16 billion by 2024, with SME retailers accounting for about 90 percent of the market.
TradeDepot already has active operations in Ghana, as well as its operations in Nigeria and South Africa, and this acquisition will expedite the delivery of its game-changing services to more cities to enable increased sales, higher margins and other value-added services for all parties across the retail value chain.
TradeDepot has built a network of leading consumer goods brands and SME retailers across Africa, and created a proprietary risk scoring engine that uses retailers' purchase history, previous repayment performance and other related data points to predict their creditworthiness.
Via its ShopTopUp platform, the company offers a broad range of consumer goods to SME retailers within its network and provides credit lines to enable these retailers to access inventory and pay in instalments as they sell on to their own customers. 
Commenting on the acquisition, Onyekachi Izukanne, CEO and co-founder of TradeDepot, said "Ghana represents a significant market for consumer goods in Africa and we are excited to bring the Green Lion team onboard to drive growth and prosperity for more retailers and distributors in the country.
We look forward to deepening our relationship with the market and working with more partners to maximise the opportunities that abound in Ghana and beyond."
Jorge de Rojas from Green Lion said, "We are delighted to be joining the TradeDepot family and continuing our work to help neighbourhood retailers across Africa thrive. It is an exciting time for B2B ecommerce in Africa and we are thrilled by the opportunity to drive more value in the Ghanaian ecosystem and all over the continent."
TradeDepot will take on all existing Green Lion Africa relationships and assets in Ghana. The Green Lion team will also be joining TradeDepot to support the mission to build the future of retail and make food and supplies more accessible and affordable for even the most remote consumers on the continent.
54gene's African Centre for Translational Genetics Awards $64,000 Scholarship to Further Genomics Research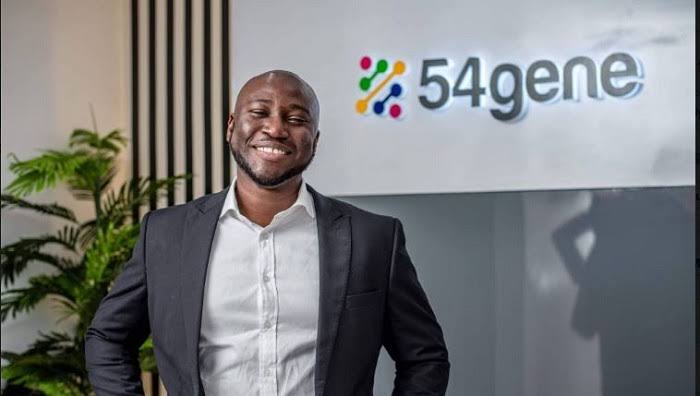 54gene, the health technology company advancing African genomics research for improved global health outcomes, has announced the awarding of $64,000 in scholarships to four PhD candidates in Nigeria, Uganda and South Africa.
Through the African Centre for Translational Genetics (ACTG), a non-profit initiative launched by 54gene in February 2020, the grants awarded will be used to further develop translational genomics research capacity across Africa, and will cover all expenses of the recipients during their postgraduate study. 
The ACTG's mission is to invest in the continent's health ecosystem by empowering the next generation of African genomics scientists through the provision of scholarships, grants, fellowships, internships and training programmes. The PhD scholarship awards were the  primary focus for the ACTG in 2021.
Following a three month pan-African call for applications and a rigorous selection process, four successful recipients were handpicked from a total of 46 applications and were awarded grants to advance their genomics research studies in the areas of cardiometabolic diseases, cancers, neurological diseases and sickle cell disorders.
The four candidates that have now been awarded the PhD scholarships are studying at different institutions spread across Africa – two are based at Makerere University, Uganda, one at University of Pretoria, South Africa and the last awardee is based at Covenant University in NIgeria. 
Rejoice Gomera – University of Pretoria, South Africa
Christopher Kintu – Makerere University, Uganda
Abimbola Onyia – Covenant University, Nigeria
Chisom Soremekun – Makerere University, Uganda
54gene, through the ACTG in 2020, launched the NCD-GHS Consortium composed of Nigerian geneticists in partnership with the Nigerian Institute of Medical Research (NIMR) and the National Biotechnology Development Agency's Center for Genomics Research and Innovation (NABDA-CGRI). Preliminary findings from the Consortium's landmark study into non-communicable and cardio-metabolic diseases were shared at the American Society of Human Genetics Conference in October, 2021.
The study found seven distinct clusters among the 50 under-studied ethnolinguistic groups in Nigeria with some groups showing evidence of shared genomic regions with northern African and European groups.
In comparison to European populations, the study also replicated previous research showing lower levels of Neanderthal genome sharing in Nigerian groups. 
Speaking on the scholarships, Dr. Abasi Ene-Obong, CEO of 54gene, said, "Developing the next generation of genomic scientists is critical in ensuring that the knowledge, resources and insights derived from homegrown research benefits not only Africans but the global population. Access to funding as well as to our international team of genetic and bio-medical specialists is a unique opportunity for these talented African researchers who, like us, want to unlock the boundless potential offered by the human genomic diversity of African populations. The funding and available resources will put them at par with their counterparts in developed countries and make them more confident in leading future research studies."
With over $45 million in investment raised by the company since its launch, the PhD candidates will receive up to $4,000 annually for four years, to cover tuition fees and living expenses. Recipients will have the opportunity to work alongside leading researchers at 54gene and its partner institutions (NIMR and CGRI), who are experts in genomic data science, bioinformatics and molecular genetics. Recipients will also be given access to state-of-the-art genomic technologies and the opportunity to co-publish novel findings in collaboration with these leading scientists.
Aminu Yakubu, VP Research Governance and Ethics at 54gene and ACTG representative said, "There is incredible African talent in the genomics space, but opportunities to undertake research and conduct desired tests is limited due to inadequate infrastructure. Supporting and powering pan-African genomics research, especially for non-communicable diseases, has been a key impact marker for 54gene since the company launched in 2019.
This is why we are thrilled to offer these outstanding researchers the opportunity to carry out ground-breaking research that will contribute to future health outcomes and benefit the field of genomics research on the continent and also globally."
Prof. Babatunde Salako, Chairman NCD-GHS Steering Committee and Director-General, Nigerian Institute of Medical Research (NIMR),said, "Despite the global health crisis of the past two years, genomic science has not ceased to be important, nor have our scientists allowed their thirst for ground-breaking research to become extinguished. It has been a great pleasure to serve the committee by reviewing the 46 applicants, who are some of the brightest minds on the continent. This initiative is also a massive win for Africa as we deepen our efforts to become leaders in genomic research."
As 54gene expands its operations and partnerships in the coming years, the ACTG looks forward to equally expanding the coverage of its empowerment activities to reach more research scientists in academia and research institutes.
Through these efforts, the ACTG is building on the giant precedent work undertaken by organizations like the Human Hereditary and Health in Africa (H3Africa) Consortium, and the African Academy of Sciences among others.