CGF of Fire Service Lauds Ejiro Agharigho Who Drove Flaming Tanker Away from Residential Area
The incident happened at Agbarho, Ugheli North Local Government Area, Delta State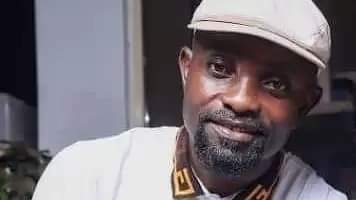 The Controller General of the Federal Fire Service, Engr. Jaji Abdulganiyu, has noted the bravery shown by Mr. Ejiro Agharigho, a tanker driver, who on Saturday the 10th of June, drove a Petrol laden tanker engulfed in flames away from a highly populated area where the incident occurred to an open field, far away from residential area.
The incident happened at Agbarho, Ugheli North Local Government Area, Delta State. It would have been a black saturday for the community, Delta state and Nigeria at large, but for the bravery and HEROIC intervention of Mr. Agharigho Ejiro.
The Controller General also noted the fire would have consumed the area and caused untold damage to lives and property but for Mr Agharigho Ejiro 's uncommon fearlessness and promptness in driving away the burning truck not regarding the risk to his life.
This, the CGF described as an act of ultimate Heroism and one that should be celebrated by all.
"On behalf of Men of the Federal Fire Service and Nigerians in general, I commend Mr. Ejiro for his heroic spectacle and aptness in forestalling a major fire disaster from happening," said the CGF.
He also thanked Mr. Ejiro for first putting the lives of others before his. To him, this is what humanity is all about.
Also, the CGF has urged all Nigerians to emulate Mr. Agharigho Ejiro, ready to defend the country at all times and copy his act of heroism.
On a final note, the controller General of fire, urged all Nigerians to be fire safety conscious at all times and to see fire safety as everyone's responsibility.
He also advised that fire extinguishers and arresters be made available at all fuel dispensing places and all staff of fuel stations should be acquainted with fire prevention tips.
Photo News: Nigeria's 62nd year of independence celebrated in another light as Citizens show huge support for Peter Obi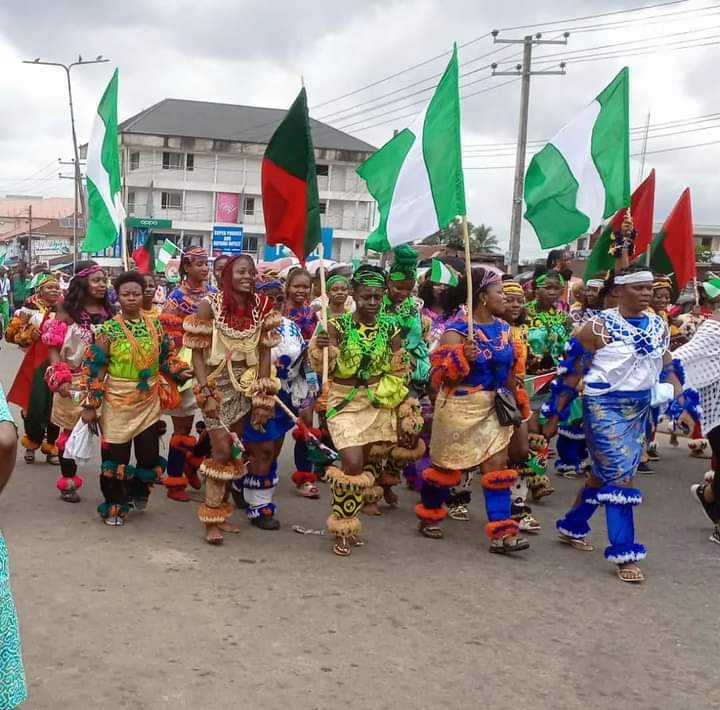 Nigeria celebrated her 62nd year of independence yesterday the 1st of October 2022. And it was celebrated highly by her citizens as the Love fever could be felt in the air.
Following the fact that campaigns for the 2023 presidential election has began, It was a perfect timing for the citizens to show up for the party they support.
And Yesterday was a big proof that majority of Nigerians are in support of Peter Obi as the next president of Nigeria. This is owing to the obvious massive turn up he got from different states on the Million march carried out on his behalf.
These marches took place in places like Festac Lagos State Nigeria, Uyo in Akwaibom state, Warri Delta state, Kaduna, e.t.c. and Even in London.
The Labour Party Presidential campaign is something to marvel about as the support is real and contagious. Obviously, the citizens are tired of the reoccurring bad government and governance, Hence their move to taking matters into their own hands to vote for who they feel can lead better.
2022 Independence day is one that can not be forgotten in a hurry as the Citizens have shown their interests in Peter Obi.
Nigerians in London also walked the streets in celebration of this year's independence day, Many revealed that it was also a March in Solidarity for the rebirth of a new Nigeria.
So they marched in support of Peter Obi.
Here are pictures of the march in different states and zones.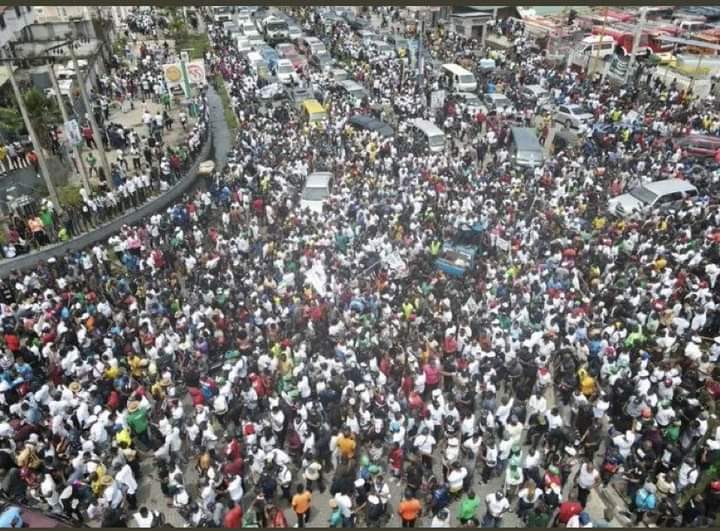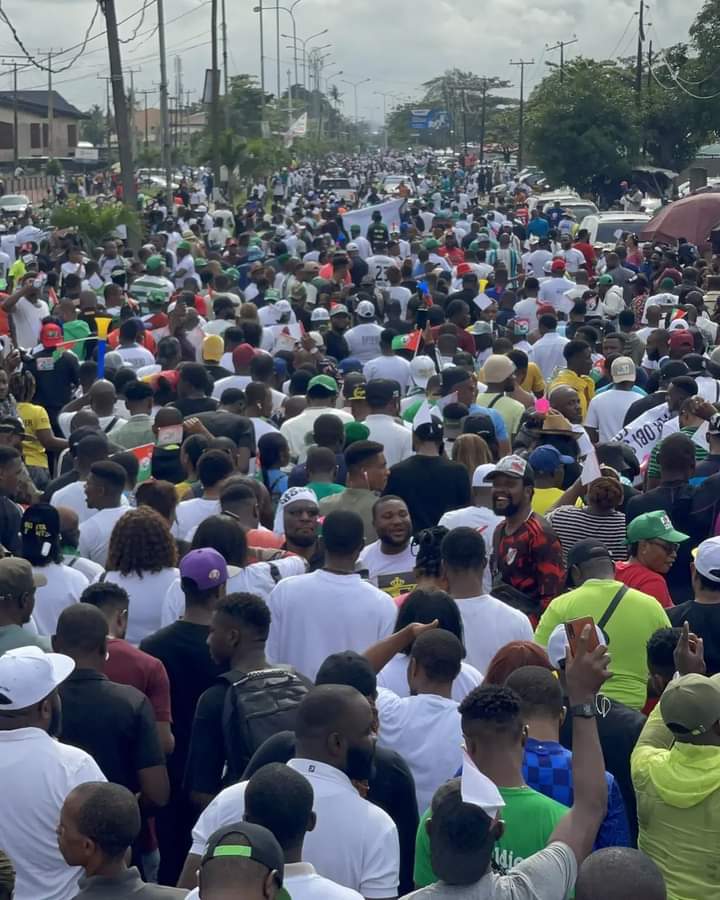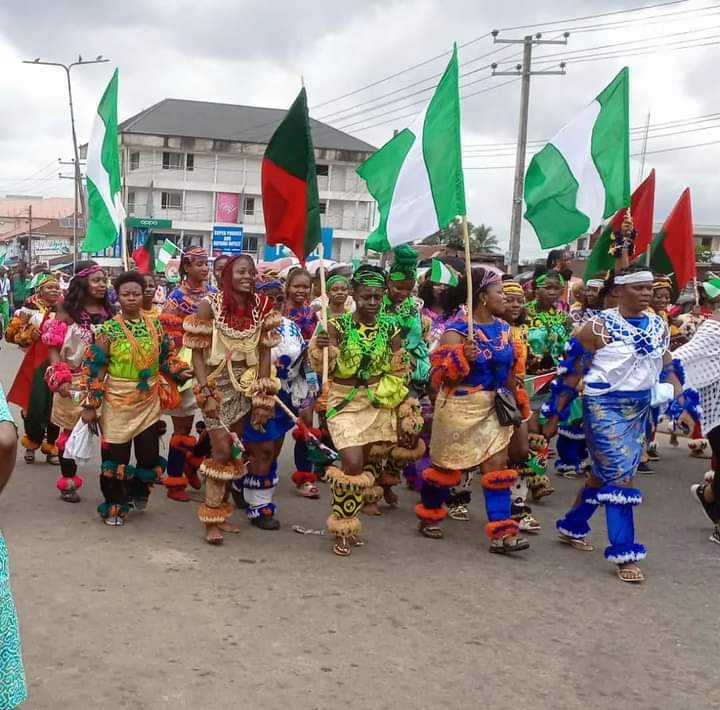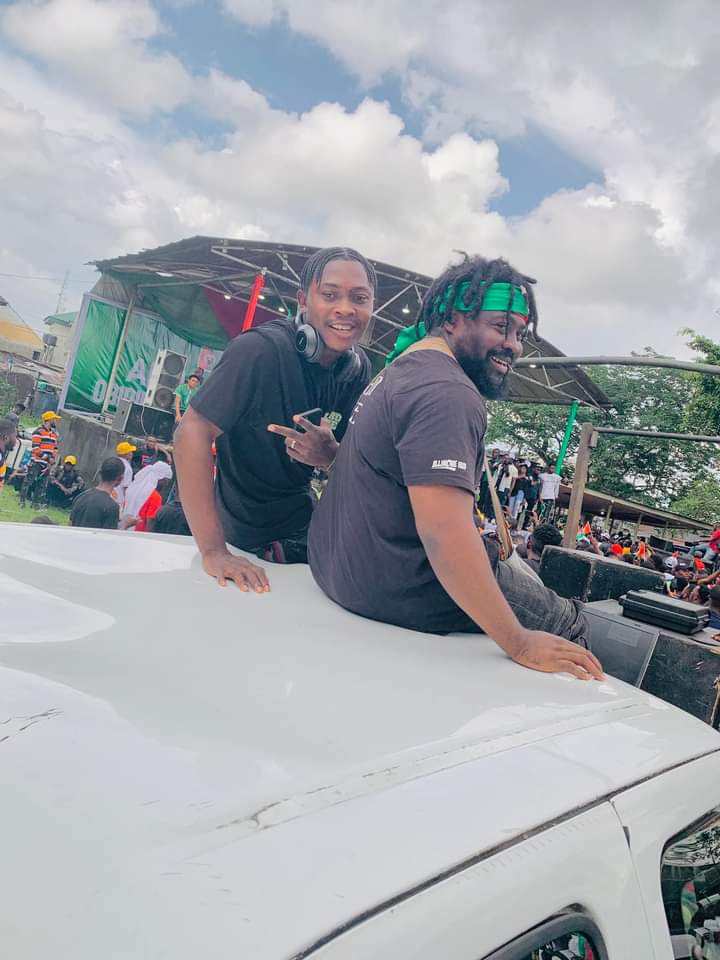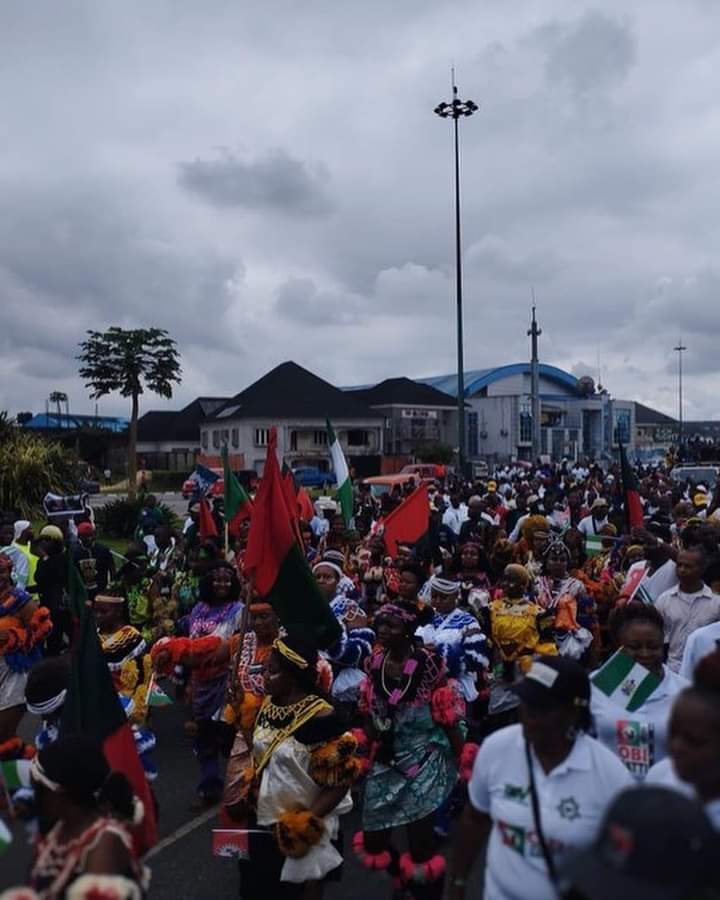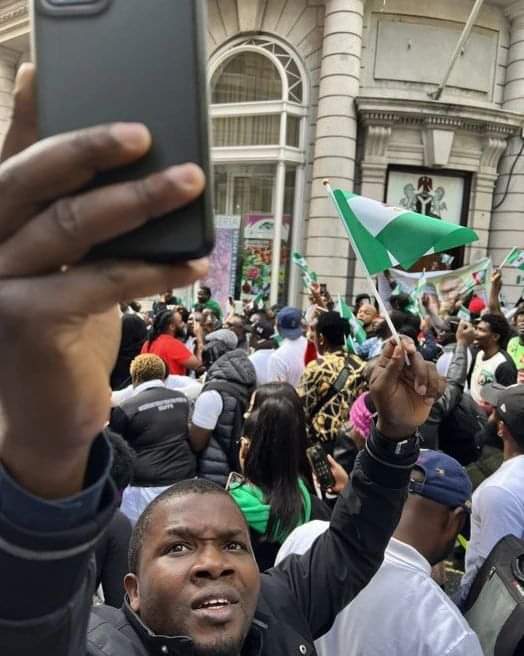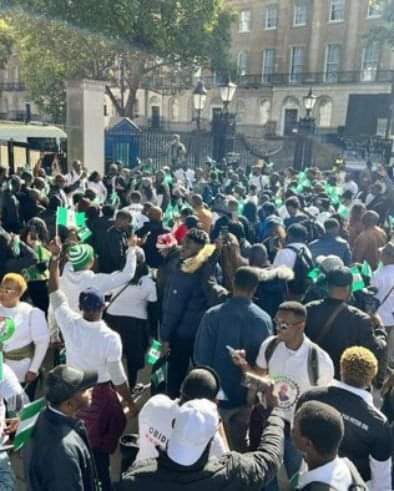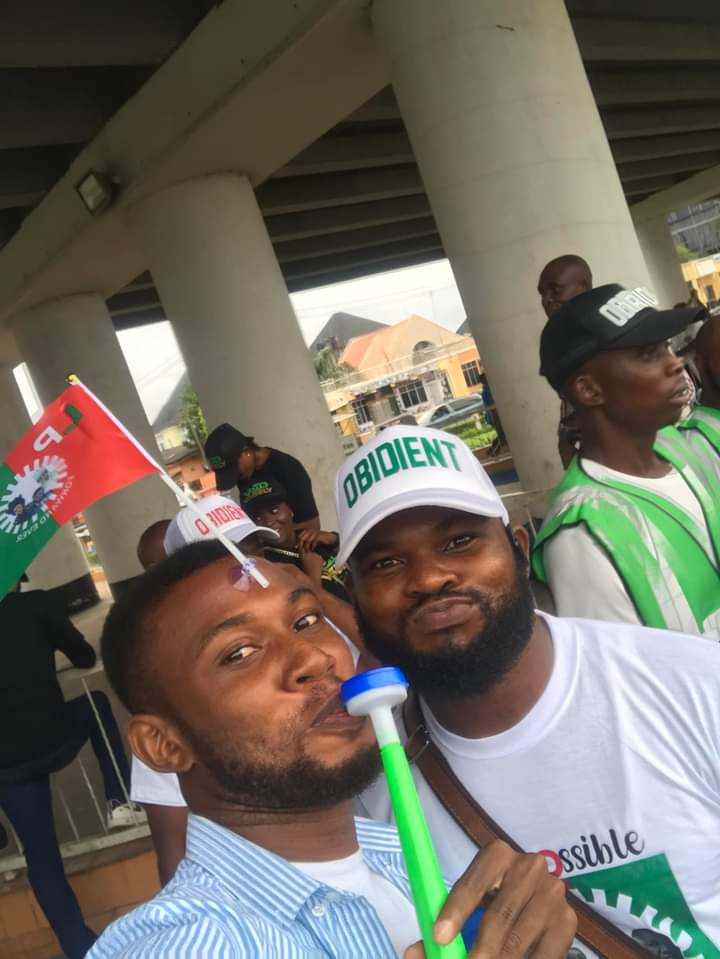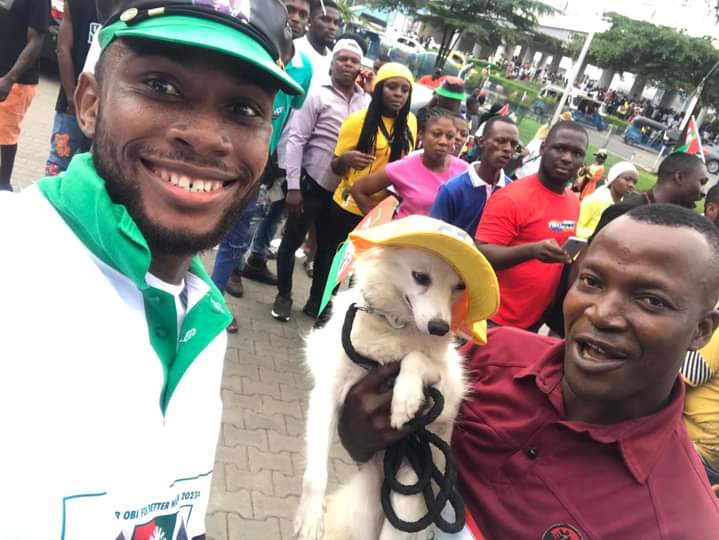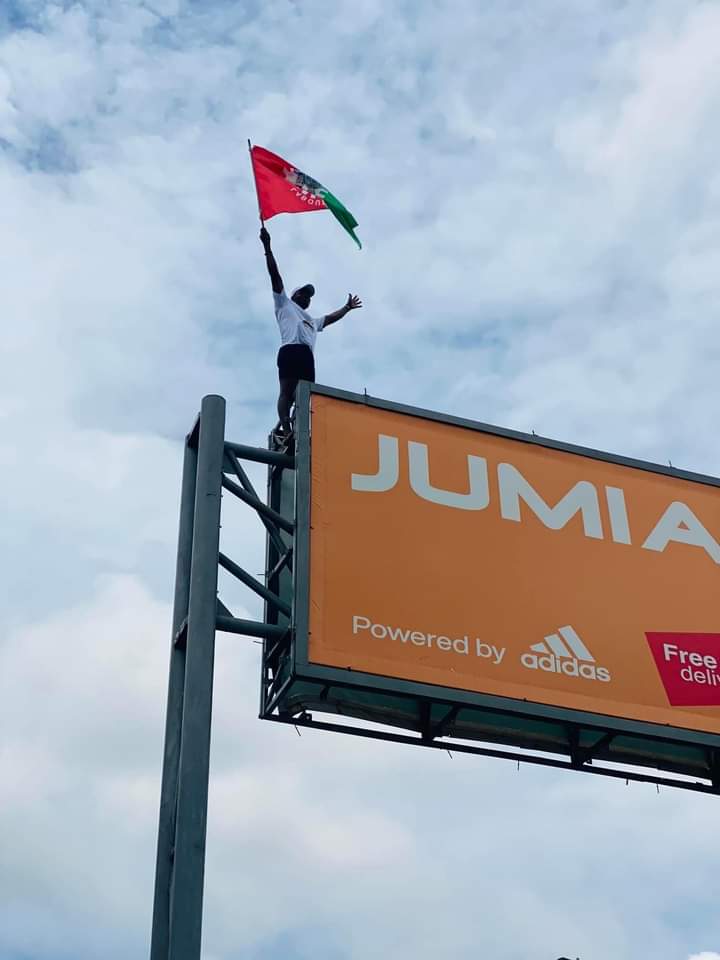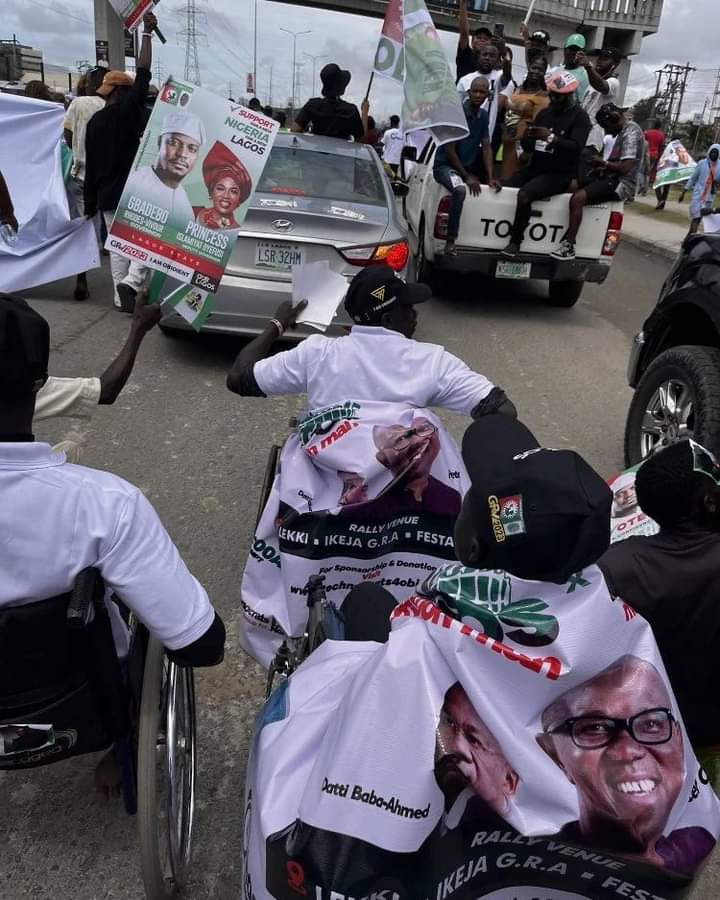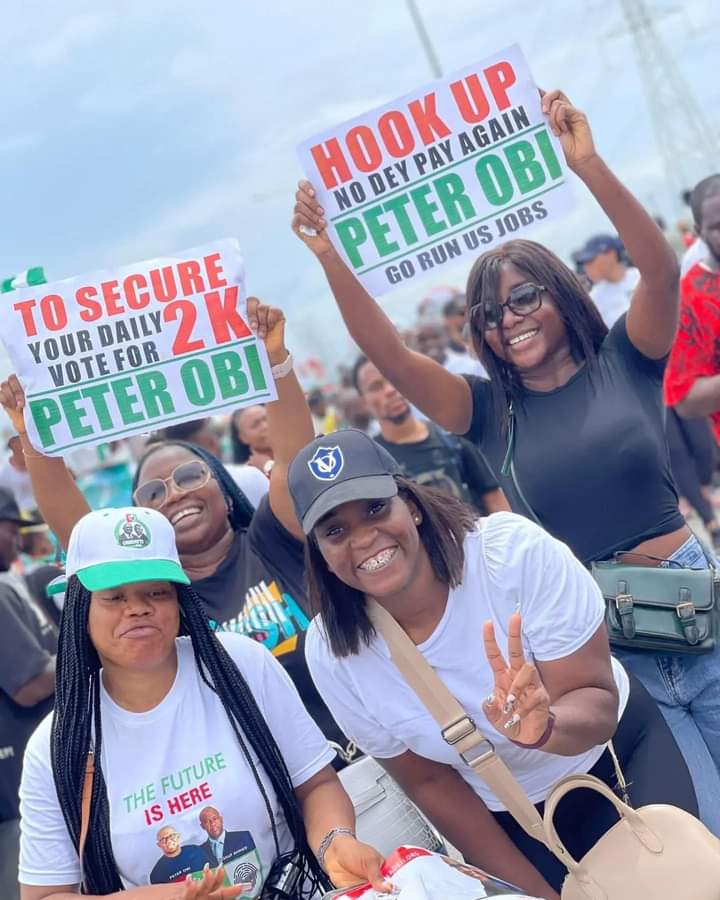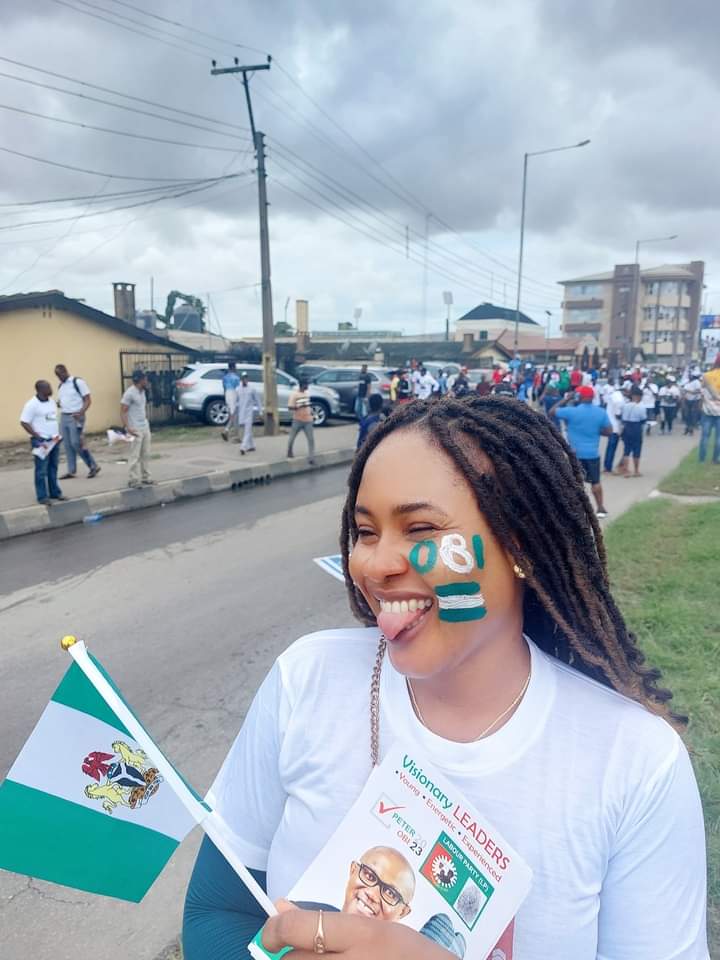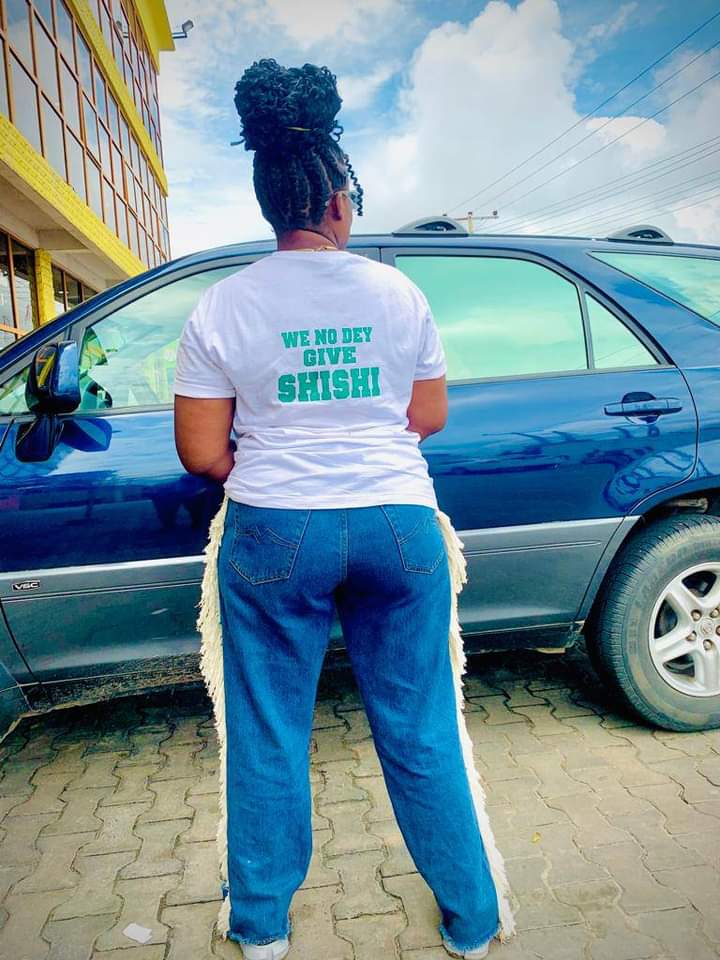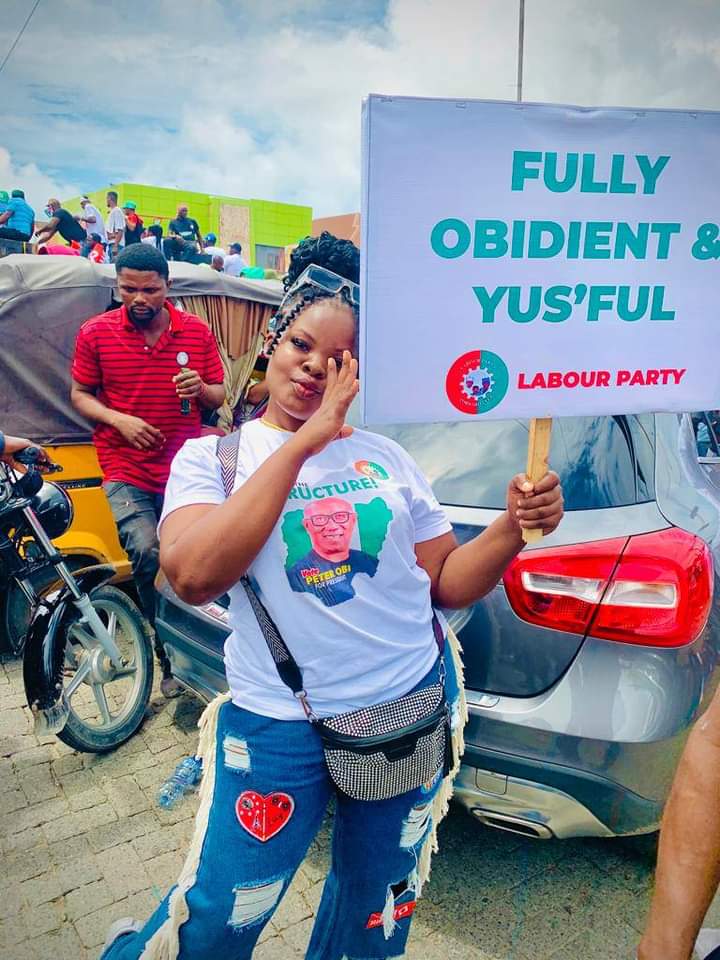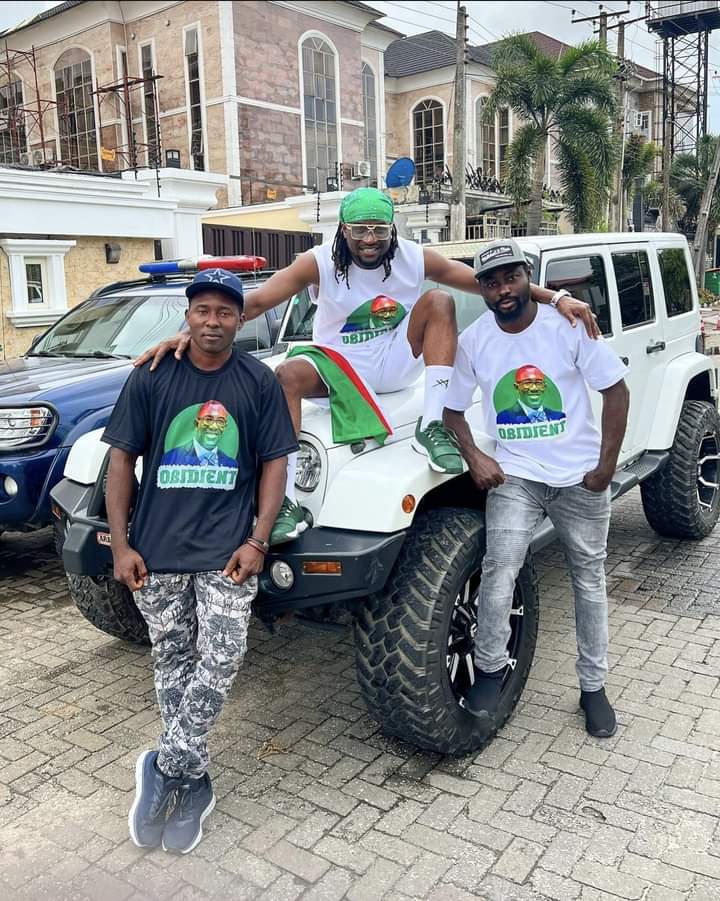 We pray for nothing but the best for Nigeria.
READ ALSO: ​A Mistake in 2023 Will Ruin Any Hope Left of Nigeria as a Nation
South African Church carries out virginity test on it's Female members yearly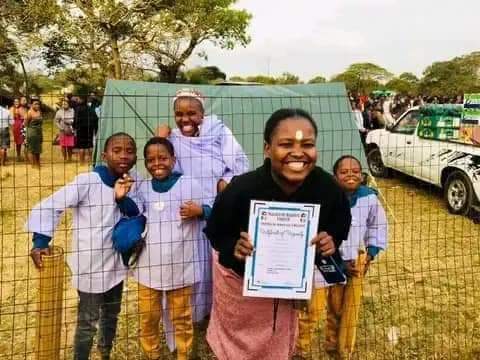 A church in South Africa has carried out virginity test on some of it's female members, After which they are awarded a certificate of virginity to each member who passed.
The test is said to be an effort to encourage chastity in the society. The church identified as Nazareth Baptist church is located and Ebuhleni, Northern part of Durban in South Africa.
The church is said to carry out virginity tests on it's female members who are 18 years and above and are unmarried. It is an annual event carried out by the church and at the end of the test, a certificate of virginity is awarded to the successful ones.
At the end of the award presentation, A white mark is placed on the forehead of the virgins. Now, The test is usually conducted in the middle of every year and the certificate issued becomes invalid the following year until a new test is conducted and a new one is issued.
Here are some pictures of the virgins are certificates issued.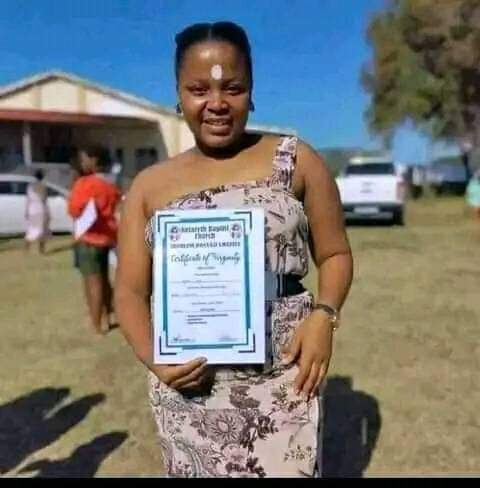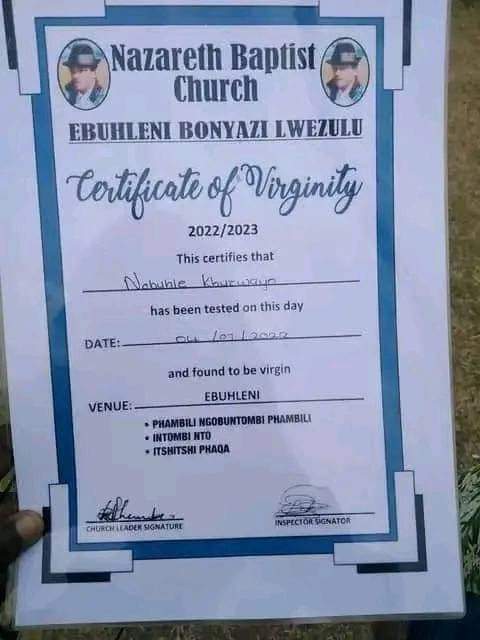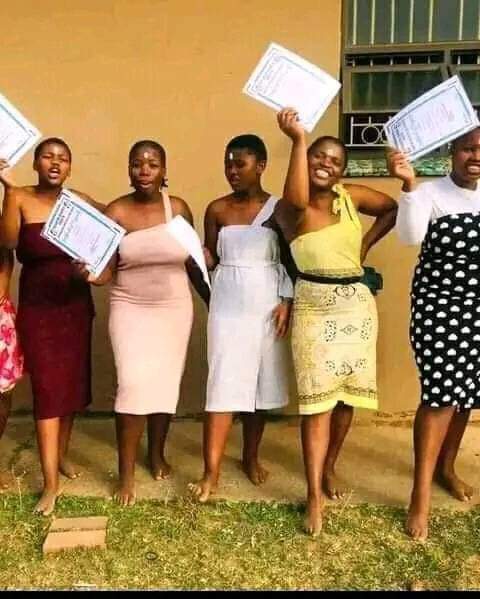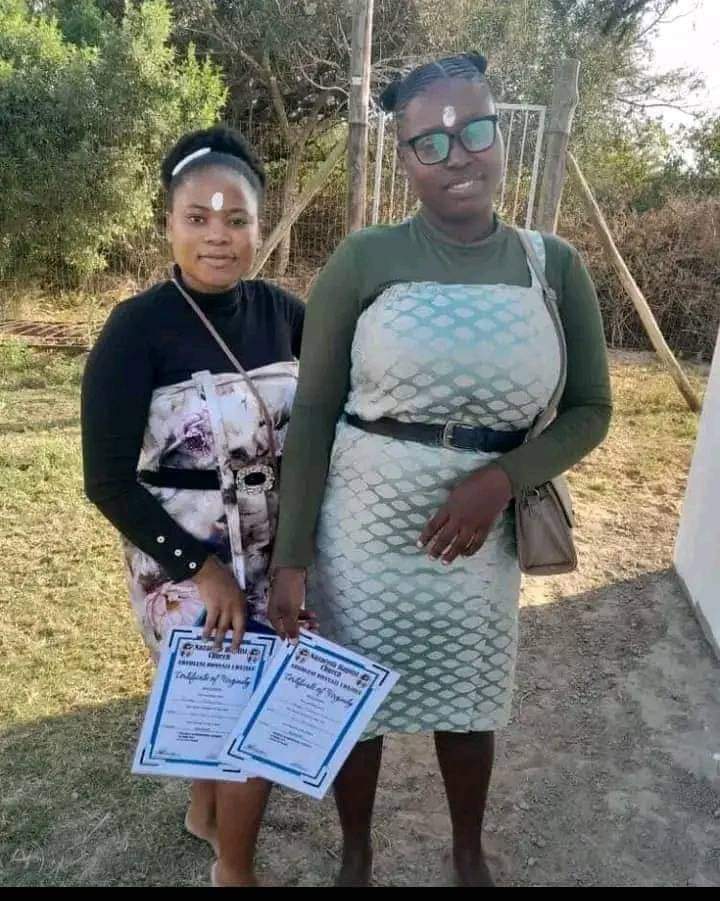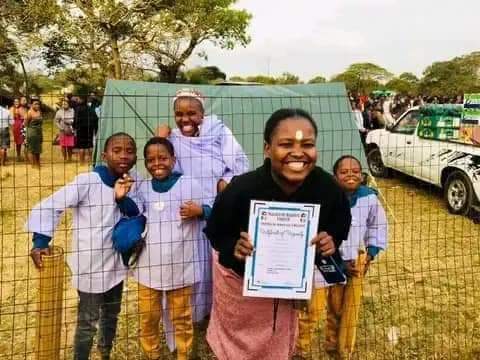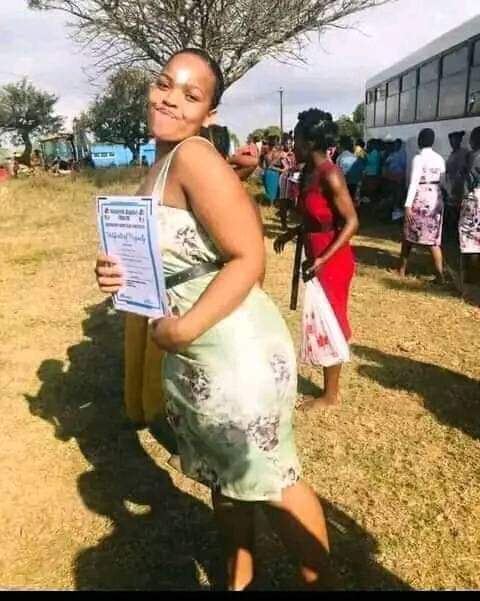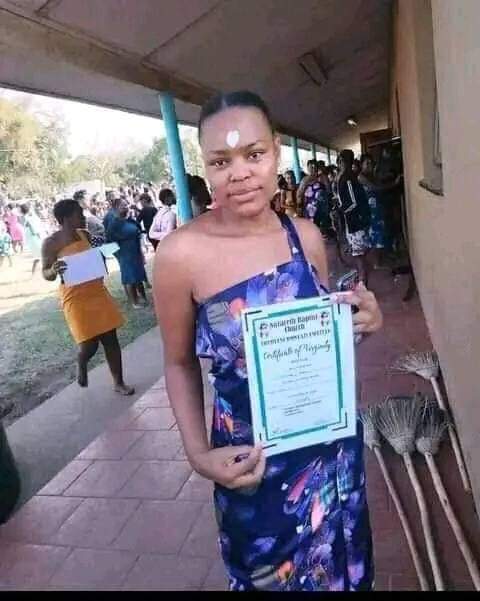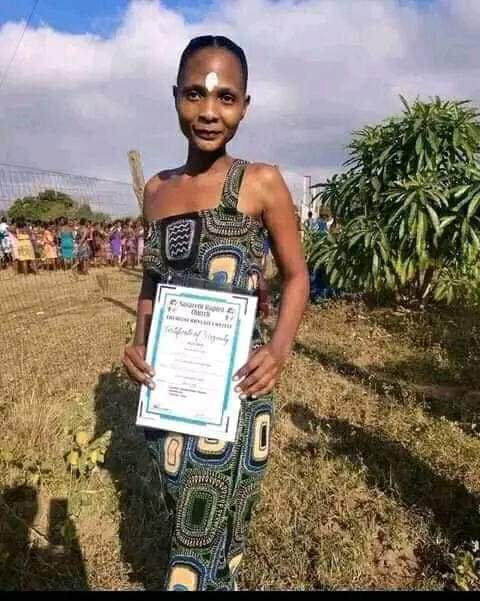 READ ALSO: The Ma'nene culture of Indonesia where they dig up the dead from their grave to celebrate them yearly
Sonia Ekweremadu's Public Appeal for Kidney Donor Melts Hearts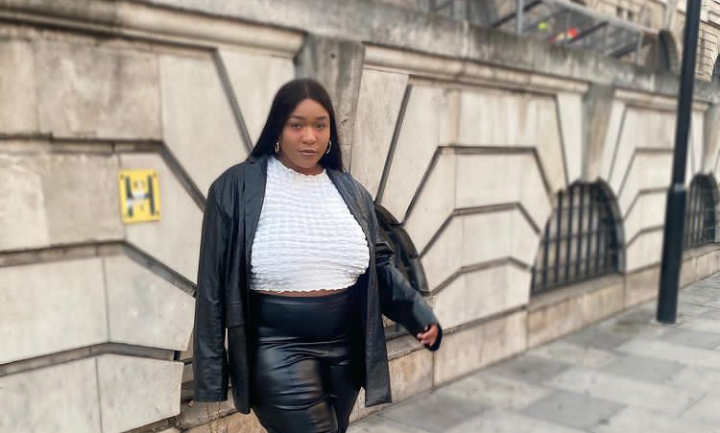 The daughter of the former Deputy President of the Nigerian senate, has cried for help for any possible kidney donation. News had it some months ago that Senator Ike Ekweremadu and his wife was arrested in the UK for getting a boy who was claimed to be underaged to donate his kidney to their daughter.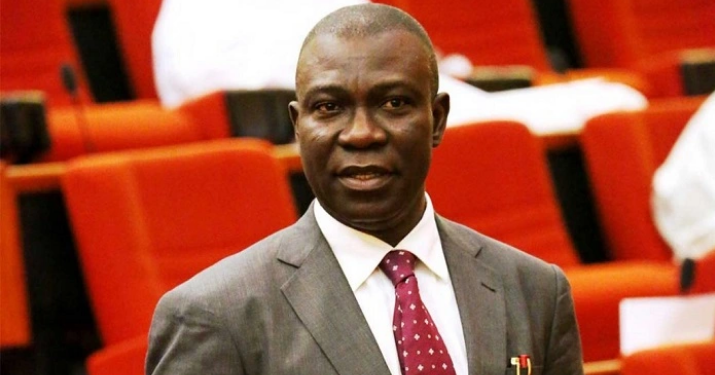 However, Since their original plan wasn't fruitful, their daughter Sonia took to her Instagram account to seek for help as she's been battling with a kidney rare disease since 2019 and has been moved to different hospitals outside the country just so that she can survive.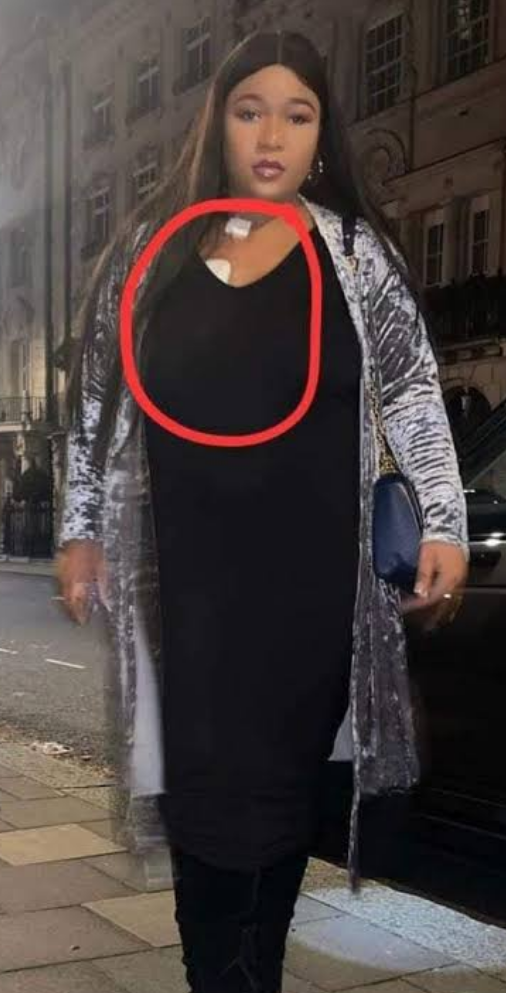 Here was what she wrote "I, Sonia Ekweremadu, hereby appeal to the general public to come to my aid and save my life.
I am 25 years old and a graduate of Media and Communications, University of Coventry. I dropped out of my post graduate studies at the University of Newcastle in 2019 when I was diagnosed with a rare kidney disease, FSGS Nephrotic Syndrome. My family has battled to save my life and has taken me to various hospitals, but the illness persisted and kept degenerating. I am alive today by the special grace of God. I am presently in London, UK, receiving 5 Hours of dialysis 3-4 times a week. This is at the expense of my family as I am not qualified for NHS due to my immigration status.
The last 3 years have been extremely challenging. The charges being faced by my parents in London presently, are directly connected to my illness and have complicated matter for me and my family. I do not intend to delve into details of this unfortunate development as the matter is still in Court. I am however optimistic that the truth will prevail and it will end in praise to God.
In the circumstance above, I am appealing to anybody whom it may please to assist me willingly with a kidney donation in the name of God.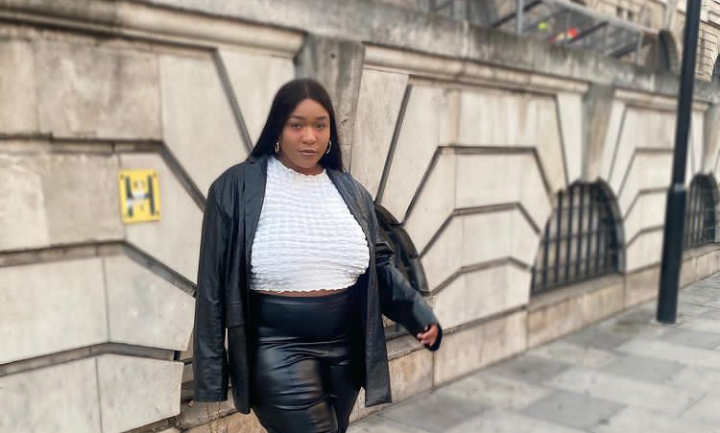 This appeal would have been utterly unnecessary as every member of my family is eager to donate their kidney to me, knowing that I would do the same for any of them. Regrettably, comprehensive medical examination showed that my case of nephrotic syndrome is a genetic illness and the doctors advised against donation from any of my family members, as it would likely reoccur. In the time that my father has been incarcerated, he has been diagnosed with acute kidney damage.
Anybody that is moved by this appeal and wishes to donate his or her kidney to me may send an email to [email protected] and include his or her name, phone number, email address and place of residence.
Please, note that under the laws of England and Wales, organ donation must be purely driven by compassion and therefore no reward is involved.
Finally, I have decided to commit and dedicate myself to helping people with the challenges of kidney disease, upon my full recovery.
Thank you and God bless you."
Copied from Sonia's Instagram handle @soniaekw
Her plea has since then attracted a lot of attention from Nigerians who are praying for her quick recovery, And some people are boldly speaking up on possibly donating their kidney.
READ ALSO: Gricd & HaulTrac Partner To Deliver Essential Healthcare Commodities across Nigeria for USAID