Ransomware Attacks on Healthcare Organizations Increased 94% in 2021, according to Sophos
61% of attacks resulted in encryption, 4% less than the global average (65%)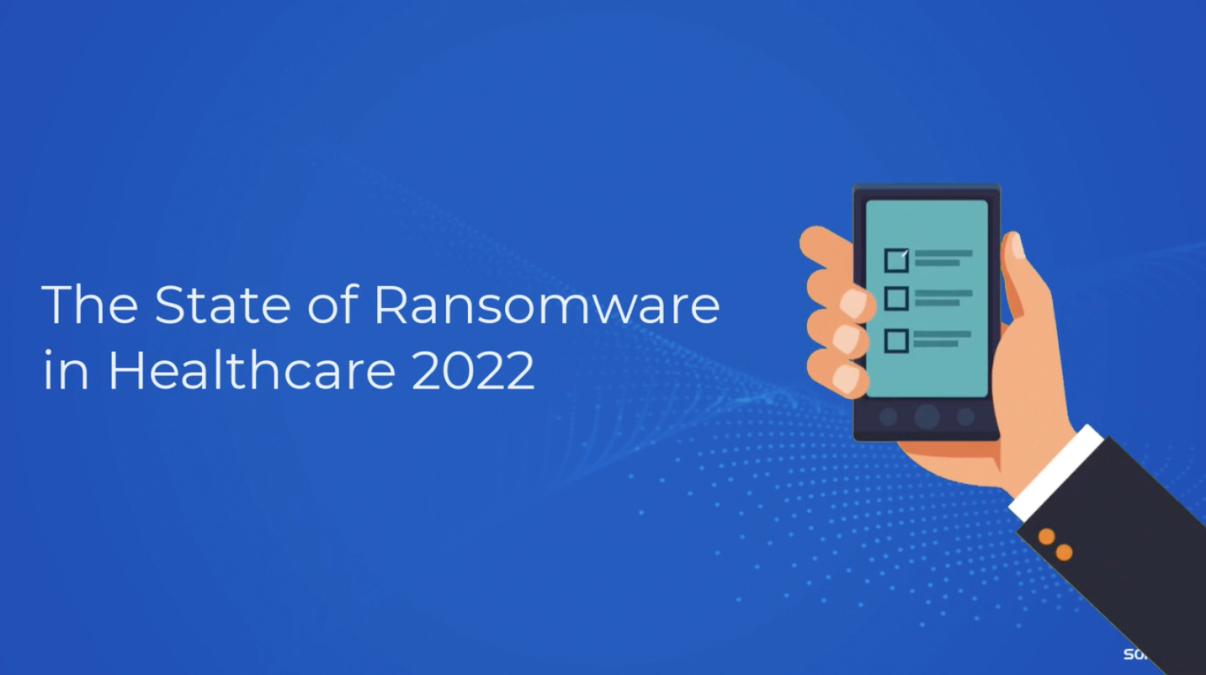 Sophos, a global leader in next-generation cybersecurity, has published a new sectoral survey report, "The State of Ransomware in Healthcare 2022."
The findings reveal a 94% increase in ransomware attacks on the organizations surveyed in this sector. In 2021, 66% of healthcare organizations were hit; 34% were hit the previous year.
The silver lining, however, is that healthcare organizations are getting better at dealing with the aftermath of ransomware attacks, according to the survey data.
The report shows that 99% of those healthcare organizations hit by ransomware got at least some their data back after cybercriminals encrypted it during the attacks.
Additional ransomware findings for the healthcare sector include:
Healthcare organizations had the second-highest average ransomware recovery costs with $1.85 million, taking one week on average to recover from an attack
67% of healthcare organizations think cyberattacks are more complex, based on their experience of how cyberattacks changed over the last year; the healthcare sector had the highest percentage
While healthcare organizations pay the ransom most often (61%), they're paying the lowest average ransoms, $197,000, compared with the global average of $812,000 (across all sectors in the survey)
Of those organizations that paid the ransom, only 2% got all their data back
61% of attacks resulted in encryption, 4% less than the global average (65%)
"Ransomware in the healthcare space is more nuanced than other industries in terms of both protection and recovery," said John Shier, senior security expert at Sophos. "The data that healthcare organizations harness is extremely sensitive and valuable, which makes it very attractive to attackers. In addition, the need for efficient and widespread access to this type of data – so that healthcare professionals can provide proper care – means that typical two-factor authentication and zero trust defense tactics aren't always feasible. This leaves healthcare organizations particularly vulnerable, and when hit, they may opt to pay a ransom to keep pertinent, often lifesaving, patient data accessible. Due to these unique factors, healthcare organizations need to expand their anti-ransomware defenses by combining security technology with human-led threat hunting to defend against today's advanced cyberattackers."
More healthcare organizations (78%) are now opting for cyber insurance, but 93% of healthcare organizations with insurance coverage report finding it more difficult to get policy coverage in the last year. With ransomware being the single largest driver of insurance claims, 51% reported the level of cybersecurity needed to qualify is higher, putting a strain on healthcare organizations with lower budgets and less technical resources available.
In the light of the survey findings, Sophos experts recommend the following best practices for all organizations across all sectors:
Install and maintain high-quality defenses across all points in the organization's environment. Review security controls regularly and make sure they continue to meet the organization's needs
Harden the IT environment by searching for and closing key security gaps: unpatched devices, unprotected machines and open Remote Desktop Protocol ports. Extended Detection and Response (XDR) solutions are ideal for helping to close these gaps
Make backups, and practice restoring from them so that the organization can get back up and running as soon as possible, with minimum disruption
Proactively hunt for threats to identify and stop adversaries before they can execute their attack – if the team lacks the time or skills to do this in house, outsource to a Managed Detection and Response (MDR) specialist
Prepare for the worst. Know what to do if a cyber incident occurs and keep the plan updated
"The State of Ransomware in Healthcare 2022" report is available on Sophos.com.
The State of Ransomware in Healthcare 2022 survey polled 5,600 IT professionals, including 381 healthcare respondents, in mid-sized organizations (100-5,000 employees) across 31 countries.
IASP Luxembourg: Chinwe Okoli Speaks on Soludo's Innovation Agenda
By SANDRA ANI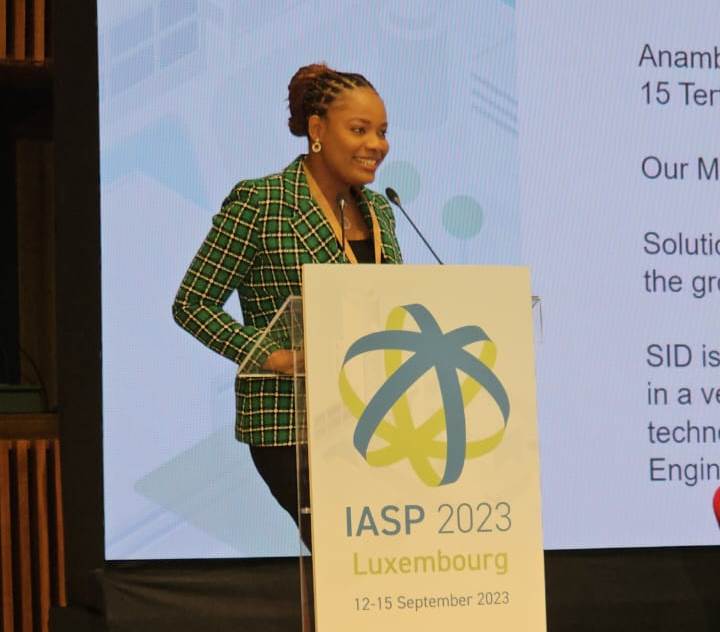 "We want Anambra to be known as a destination for innovation, the next Startup State, home for digital Talents, the home of the smart digital tribe"
Ms Chinwe Okoli, the Special Adviser to the Governor of Anambra State on Innovation and Business Incubation addressed the global innovation ecosystem leaders at the 40th IASP World Conference on Science Parks and Areas of Innovation took place at the European Convention Centre, Luxembourg.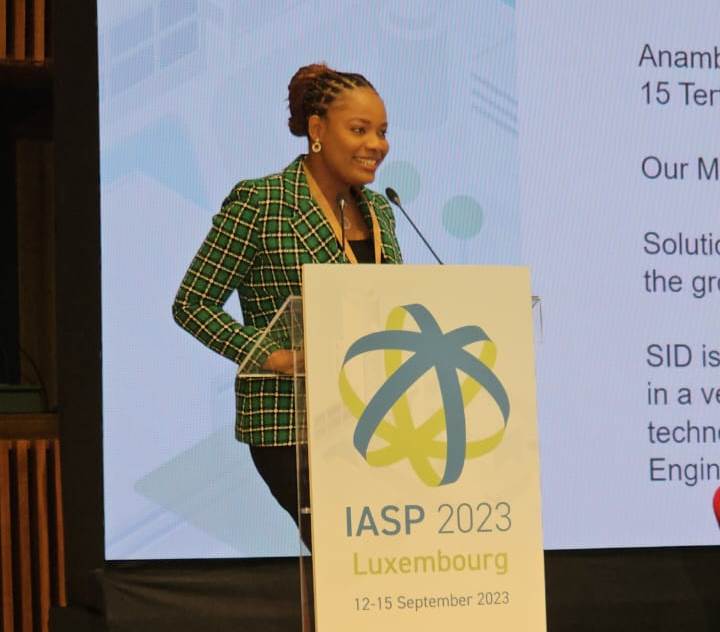 The conference with the theme, "𝐌𝐞𝐠𝐚𝐭𝐫𝐞𝐧𝐝𝐬 𝐢𝐧 𝐈𝐧𝐧𝐨𝐯𝐚𝐭𝐢𝐨𝐧 𝐄𝐜𝐨𝐬𝐲𝐬𝐭𝐞𝐦𝐬: 𝐖𝐡𝐚𝐭 𝐚𝐫𝐞 𝐭𝐡𝐞 𝐢𝐦𝐩𝐚𝐜𝐭𝐬 𝐟𝐨𝐫 𝐒𝐓𝐏𝐬 & 𝐀𝐎𝐈𝐬?" was an exceptional gathering of global innovation stakeholders from over 55 countries. The three-day conference presented an opportunity for the best innovation districts, science parks and areas of innovation in the world to connect and exchange best practices.
Solution Innovation District, Anambra State was prominent in the conference as Ms Okoli addressed the conference on the topic: "𝐇𝐚𝐫𝐧𝐞𝐬𝐬𝐢𝐧𝐠 𝐭𝐡𝐞 𝐔𝐧𝐭𝐚𝐩𝐩𝐞𝐝 𝐏𝐨𝐭𝐞𝐧𝐭𝐢𝐚𝐥 𝐨𝐟 𝐀𝐧𝐚𝐦𝐛𝐫𝐚 𝐃𝐢𝐠𝐢𝐭𝐚𝐥 𝐓𝐫𝐢𝐛𝐞: 𝐀 𝐂𝐚𝐬𝐞 𝐟𝐨𝐫 𝐃𝐞𝐯𝐞𝐥𝐨𝐩𝐢𝐧𝐠 𝐂𝐨𝐮𝐧𝐭𝐫𝐢𝐞𝐬."
She shared the transformative power of the Anambra State Government's innovation program and highlighted the aspirations of Professor Charles Chukwuma Soludo, the Governor, and efforts in nurturing a robust innovation ecosystem in the State to unlock new opportunities and drive technological progress towards making Anambra the digital and creative capital of Nigeria.
Solution Innovation District (SID) is driven by the Anambra State Government, dedicated to fostering the growth of technology, innovation and entrepreneurship ecosystem.
Ms Okoli restated the commitment of the administration of Governor Soludo towards building the one -of -a kind district in Anambra State, stated the key and ambitious goals of grooming one million Anambra Digital Tribe, startups and digital entrepreneurs and in the end, she called for global partnership.
"Our Mantra in Anambra State is Everything Technology and Technology Everywhere
"At SID, we are activating and developing a dynamic and inclusive ecosystem of the future, Our focus is that in a very short time, Anambra becomes the go-to place for the supply of skills/talents on deep technology -Artificial Intelligence, cybersecurity, robotics, blockchain, Data science, Software Engineering, IoT, Cloud Computing etc.
"Let's impact the world from the light of the nation, in the biggest country in Africa, let's do digital magic with the Anambra Digital Tribe".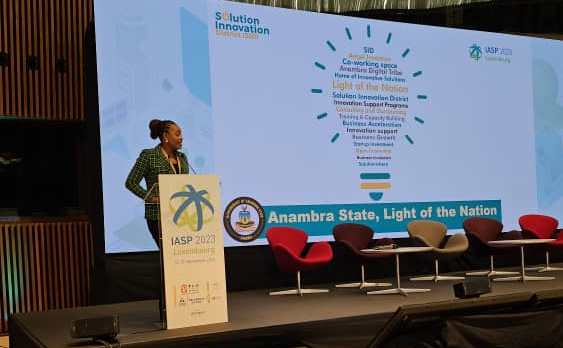 IASP, the International Association of Science Parks and Areas of Innovation, is the leading association of innovation ecosystems worldwide.
This organization actively unites and empowers a network of managers overseeing areas of innovation, science parks, research parks, innovation districts, knowledge cities, and various other innovation spaces. It's the driving force behind the exchange of cutting-edge knowledge and best practices, propelling innovation on a global scale.
Sophos Launches Wi-Fi 6 Access Points
Sophos supports shift to hybrid environments with new generation of remotely managed, reports SANDRA ANI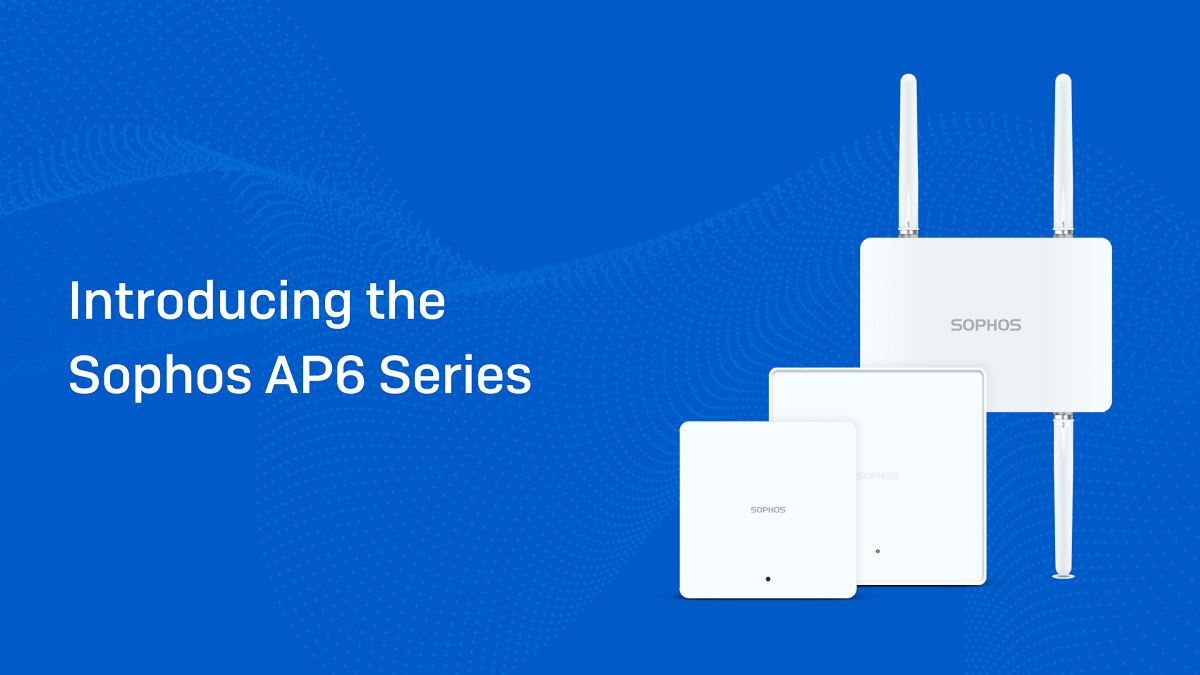 Sophos, a global leader in innovating and delivering cybersecurity as a service, today announced the Sophos AP6 Series to support the shift to hybrid environments with a new generation of remotely managed Wi-Fi 6 access points.
The new offering adds another component to Sophos' secure access portfolio, which includes Sophos Firewall and Sophos Switch.
"With cloud-managed Wi-Fi, Sophos is addressing the need for more scalable, remote-managed Wi-Fi solutions that support the increasing number of connected devices and the proliferation of IoT systems," said Daniel Cole, vice president of product management at Sophos. "This combination of our Sophos AP6 Series and Sophos Switches provides channel partners with a consolidated single vendor access solution strategy, easing the burden and overhead cost of managing multiple disparate systems from different vendors. Many access layer networks are still operating at 1 Gigabit speeds. With the significant performance enhancements in Wi-Fi 6, the industry has a great opportunity to review and modernize the network ecosystem that wireless is deployed into. Sophos' solution dissolves a common bottleneck at the physical layer and can boost the total network performance of a company's Wi-Fi infrastructure."
Sophos AP6 models – including 420E, AP6 840, AP6 840E and the outdoor AP6 420X – have at least one built-in 2.5 Gigabit interface for faster LAN connectivity.
When combined with the Sophos multi-Gigabit switches, which also support 2.5 Gigabit Ethernet, companies can unlock faster speeds across the entire network. With the AP6 420E and 840E devices, which support Wi-Fi 6E, companies can additionally use the 6 GHz band, which is a newer, less congested space, offering high performance for the latest devices.
Sophos access points can be remotely managed in the cloud-based Sophos Central platform alongside a broader range of solutions than any other vendor.
This enables partners to oversee all customer installations, respond to alerts, and track licenses and upcoming renewal dates via a single, intuitive interface. Additionally, there is an on-premises interface administrators can take advantage of for on-AP settings.
Availability
The Sophos AP6 Series is available for immediate purchase exclusively through Sophos' global channel of partners and managed service providers (MSPs).
Sophos Launches Incident Response Retainer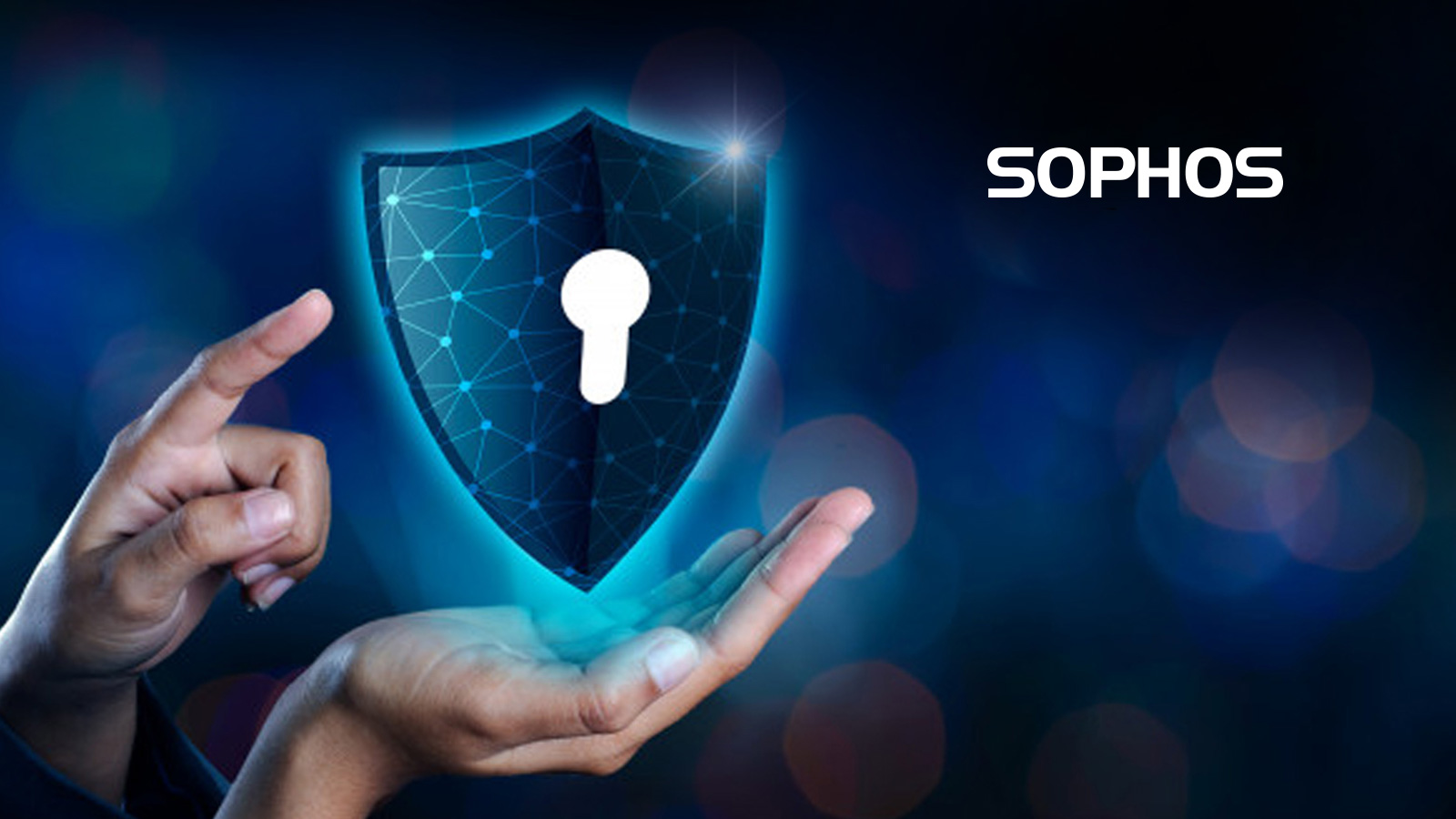 Sophos Retainer Cuts Red-Tape, Allowing Sophos Incident Responders to Quickly Investigate and Remediate Active Attacks
Shorter Attacker Dwell Times Require Faster Response, as Indicated in Sophos' New Active Adversary Report for Tech Leaders
Sophos, a global leader in innovating and delivering cybersecurity as a service, has announced its new Sophos Incident Response Retainer, which provides organizations with speedy access to Sophos' industry-first fixed-cost incident response service that includes 45 days of 24/7 Managed Detection and Response (MDR).
The retainer cuts red tape, allowing Sophos incident responders to quickly jump into active cyberattacks to investigate and remediate them. External vulnerability scanning and critical preparedness guidance are also included in the retainer, enabling organizations to proactively improve their existing security resilience by pinpointing and resolving issues that reduce the likelihood of a breach in the first place. 
At a time when attacker dwell time is steadily shortening, as revealed in a new 2023 Active Adversary Report for Tech Leaders that Sophos published today, time to locate and evict adversaries is critical in limiting damage and completely stopping nefarious endgames, such as data breaches and ransomware. The report indicates that median adversary dwell time continued to plummet, from 10 days in 2022 to eight days in the first half of 2023; for ransomware alone, the time between initial access and impact dropped from nine days to just five. Adversaries also preferentially carried out attacks during targets' night and weekend hours, with only 9.6% of ransomware incidents taking place during the targets' daytime business hours.
The single most common attack times were Fridays between 11 p.m. and midnight in the targets' local time zones.
"Incident response retainers help organizations prepare in advance for the fastest response time possible to defend against active cyberattacks. Due to today's complex and mixed-vendor computing environments, skills shortages, evolving attacker behaviors, and cyber insurance requirements, it's critical that all organizations have pre-determined incident response plans in place.
Tangible 'readiness' is now a key component for cyber resilience," said Rob Harrison, vice president, product management at Sophos. "Adversaries will often abuse the same weakness in a single system, and it's not unusual for multiple, different attackers to go after the same target if there's potential exposure. Sophos' goal is to immediately stop active attacks and make sure complete remediation is achieved, regardless of how many hours it takes. We are the only security vendor that offers this caliber of retainer services for urgent security incidents."
"Sixty-five percent of organizations suffered a significant breach event in the last 12 months despite considerable investments in cybersecurity tools, according to IDC ransomware research," said Chris Kissel, research vice president, security and trust products, IDC. "Dealing with unexpected cyberattacks is time sensitive, stressful and a large financial commitment. The only way to save time, reduce costs and mitigate the impact of a breach is to have an experienced incident response team in place and lined-up ready to go – before attackers strike."
The Sophos Incident Response Retainer is available in three tiers through Sophos partners worldwide. With Sophos' unique ability to threat hunt, respond to and remediate attacks within multi-vendor environments, the retainer is available to non-Sophos customers, in addition to customers already using Sophos' robust portfolio of innovative endpoint, network, email, and other security products, or Sophos MDR Essentials. Endpoint configuration health checks and device audits are also included in the retainer for existing Sophos customers. Organizations that prefer broader services in one package can purchase Sophos MDR Complete, which automatically includes full-scale incident response.
"The Sophos incident response retainer is the perfect tool for partners to help customers take a proactive approach to improving their cyber defenses, and it will enable us to more quickly respond and take necessary immediate action in a worst-case attack scenario when every minute counts," said Jonny Scott, vendor alliance manager at Phoenix Software. "Sophos Incident Response's fixed-cost pricing is genius, especially considering how every attack scenario is different and how quickly costs can rack up. The sheer breadth of resources included with the retainer – from scanning for vulnerabilities to patch and prevent breaches, to having a team of experts on standby 24/7 ready to battle head-to-head with adversaries – make it an absolute must have."