Uyi Stewart Joins Data.org as Chief Data and Technology Officer
Previously, Uyi served as an executive director of data science, Technical Operations, at Seagen Inc.,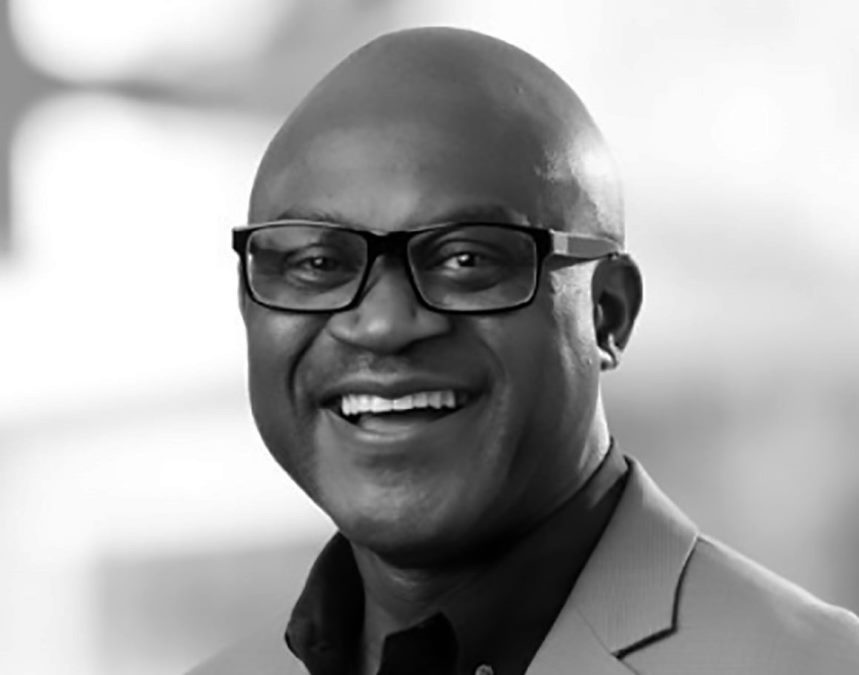 Data.org has announced that Dr Uyi Stewart will join the organization on August 15, 2022, as Chief Data and Technology Officer.
In this newly-created position, Uyi will provide senior technical leadership in all aspects of data.org's work, with a particular focus on our programmatic initiatives, which today include the Inclusive Growth and Recovery Challenge, the Capacity Accelerator Network, and Epiverse.
Uyi will play a critical role in designing and building new initiatives, leveraging his global network to drive inclusive co-creation and strengthen outcomes.
He will also be responsible for data.org's overall data strategy, leading the design, development, and implementation of advanced analytics to glean insights from data.org's own data generated through its initiatives, and data from the wider social impact sector.
"Our rapid growth in scope and scale of our global initiatives have heightened our need for technical depth to conceive and evaluate programs, and to make use of the increasing volume of data informing our overall work today" said Danil Mikhailov, executive director at data.org. "We are delighted to be working with an esteemed data and technology leader to bring oversight and insight to our efforts, and to deepen our networks globally, particularly in Africa."
Previously, Uyi served as an executive director of data science, Technical Operations, at Seagen Inc., where he focused on the digitalization of biologics data to accelerate the development of transformative cancer drugs. Prior to that, he was the executive director at AI Commons, a non-profit focused on democratizing access to AI in emerging markets.
Uyi was a director of global development's strategy, data and analytics at the Bill and Melinda Gates Foundation, centralizing the use of data to fight disease, poverty, and inequity.
He was also a Distinguished Engineer, co-founder and Chief Scientist, at IBM Research — Africa, where he pioneered the use of big data to combat the Ebola outbreak in West Africa, and other ML/AI solutions to address societal challenges across the African continent. He continues to serve as Chair of Data Scientists Network's board of directors.
Uyi holds a Ph.D. in Linguistics from McGill University. He has 15 patents, has authored 65 publications, and has been involved in the implementation of hundreds of innovative digital solutions across Africa, Asia, and the USA.
"Spending the past year on the Epiverse Advisory Board gave me an early look at data.org, its innovative initiatives, and commitment to providing a bellwether platform for partnerships to build the field of data science for social impact," said Uyi. "I am thrilled to be joining this team, and look forward to leading the data strategy propelling our initiatives and our organization forward — and maximizing our social impact to make a purposeful difference in people's lives."
NCC, Zoho, Digital Encode, Galaxy Backbone, other Sponsors, Partners announced for AfriTECH 2.0
Commenting on the importance of AfriTECH 2.0, Peter Oluka, the Editor of TechEconomy, says: "AfriTECH2.0 will delve into the nitty-gritty of 'Sustainability and The Company Of The Future'.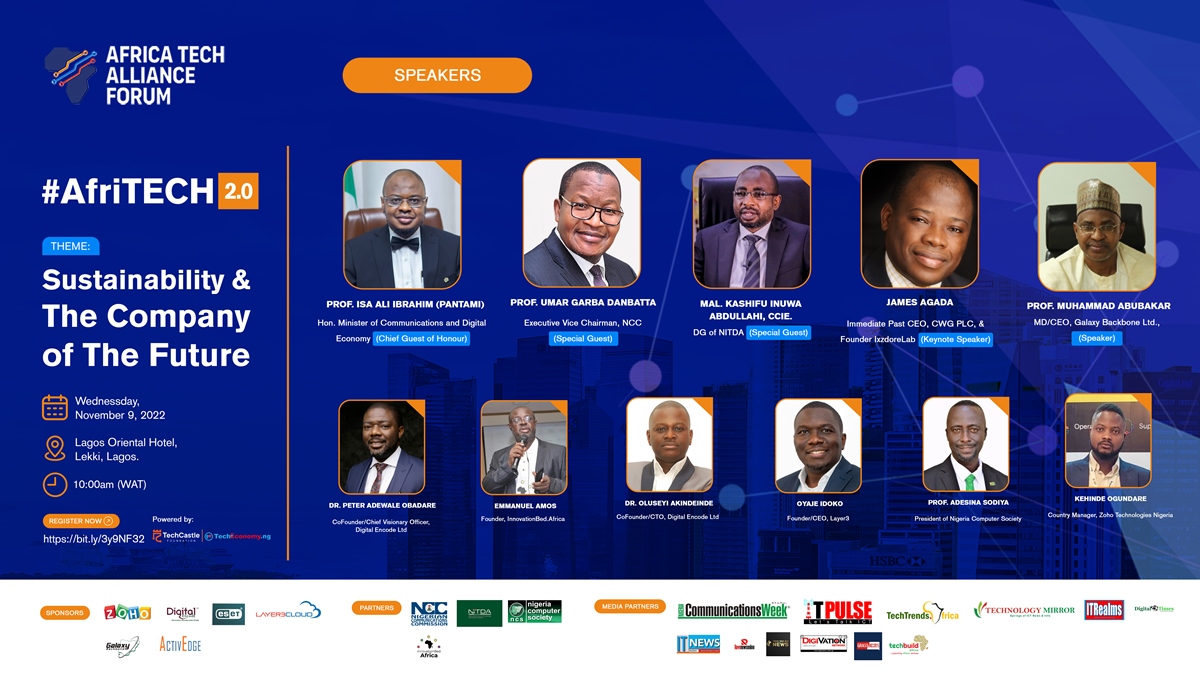 Stakeholders will gather in Lagos, Nigeria, on 09 November 2022 for another edition of Africa Tech Alliance Forum (AfriTECH 2.0) sponsored by Zoho Corporation, Digital Encode, Galaxy Backbone Limited, ESET, Layer3Cloud; including partners drawn from the Nigerian Communications Commission (NCC), National Information Technology Development Agency (NITDA), Nigeria Computer Society (NCS), and InnovationBed.Africa.
Taking place both virtually and (physically) at Oriental Hotel, Lekki Road, this year's theme is: 'Sustainability and the Company of the Future' and will convene an array of industry leaders, and tech-entrepreneurs, decision-makers, and tech ecosystem players from across the continent.
Delegates can expect two days of expert panel discussions, keynote addresses, case studies, live-demo experiences, and networking with leaders in the private sector, government, civil society, investors, and academia – all with their unique insights around 'Harnessing Digital Identity for Digital Economy Agenda'; 'Creating Sustainable Future through Connectivity'; 'Blockchain & Cryptocurrency – The Future of Money'; and 'Cloud Computing in 5G Era – Everything-As-A-Service'.
Chike Onwuegbuchi, Co-Founder of TechCastle Foundation says: "Africa Tech Alliance Forum, now in its second year, is an annual event that brings together stakeholders from different sectors of Nigeria's economy to share ideas, trends, opportunities around technology, innovation and entrepreneurship development in Nigeria and Africa at large.
"The Forum promotes the need for Africa to become more innovative and apply technology to drive her economic growth and sustainable development using emerging technologies and trends, research, development, entrepreneurship, commercialization and investments as key drivers. AfriTECH also creates awareness and encourages innovation in the private and public sectors".
He expressed excitement about the Forum, adding that it will culminate in an awards ceremony which aims to celebrate and reward companies and individuals on the African continent that have demonstrated excellence in the areas of innovative product/service development, policy/regulations, amongst other areas.
He said that attendees can look forward to a robust presentation by the Professor Umar Danbatta, the Executive Vice Chairman of the Nigerian Communications Commission (NCC) and a keynote address by Mr. James Agada, the Immediate Past CEO of CWG PLC and Founder of IxzdoreLab, as well as an in-depth discussions by Malam Kashifu Inuwa, Director General, National Information Technology Agency (NITDA); Professor Muhammad Abubakar, MD/CEO, Galaxy Backbone Limited; Kehinde Ogundare, Country Manager for Zoho Technologies Nigeria; Dr. Adewale Peter Obadare, Co-Founder/Chief Visionary Officer of Digital Encode Limited; Dr. Oluseyi Akindeinde, Co-Founder/CTO of Digital Encode Limited; Professor Adesina Sodiya, President, Nigeria Computer Society (NCS).
The keynote speaker, James Agada, is notable for solving technical challenges. Helping customers use technology to solve their problems and grow is the ultimate icing on the cake for him. Agada inspires youth and others to do a lot better than they think possible.
Before establishing Ixzdore Laboratories he was the CEO, CWG PLC., where he played majors in developing the company's growth and sustainability plan. Agada's rise to a top chief executive followed years of hardwork, resilience and demonstration of understanding of the business climate in Nigeria, Africa and the world at large.
Meanwhile, a session will be dedicated to Innovators for the UN World Summit Awards 2022 led by the Programos Foundation. Mr. Emmanuel Amos will also enlighten the Forum participants on the World Summit on Information Society process towards 2025.
Commenting on the importance of AfriTECH 2.0, Peter Oluka, the Editor of TechEconomy, says: "AfriTECH2.0 will delve into the nitty-gritty of 'Sustainability and The Company Of The Future'; adding that top on the list of lessons from COVID-19 pandemic is 'build back better', where businesses and governments must reflect on what to do differently and what to stop doing altogether' to move the economy forward.
AfriTECH 2.0 is also supported by media partners; Nigeria CommunicationsWeek, TechTrends.Africa, TechBuild.Africa, ITPulse.com.ng, TechnologyMirror, Ravenewsonline.com, DigitalTimesng.com, ITRealms.com.ng, ITNewsNigeria.ng, DigiVation Network, TechandBiz and GrassRoots.ng.
Participation in AfriTECH 2.0 is FREE but you need to register ahead of the date; 09 November 2022, using the link here. https://africatechallianceforum.africa/index.html
SHELT Inaugurates Cyber Security Operations Centre Extension in Nigeria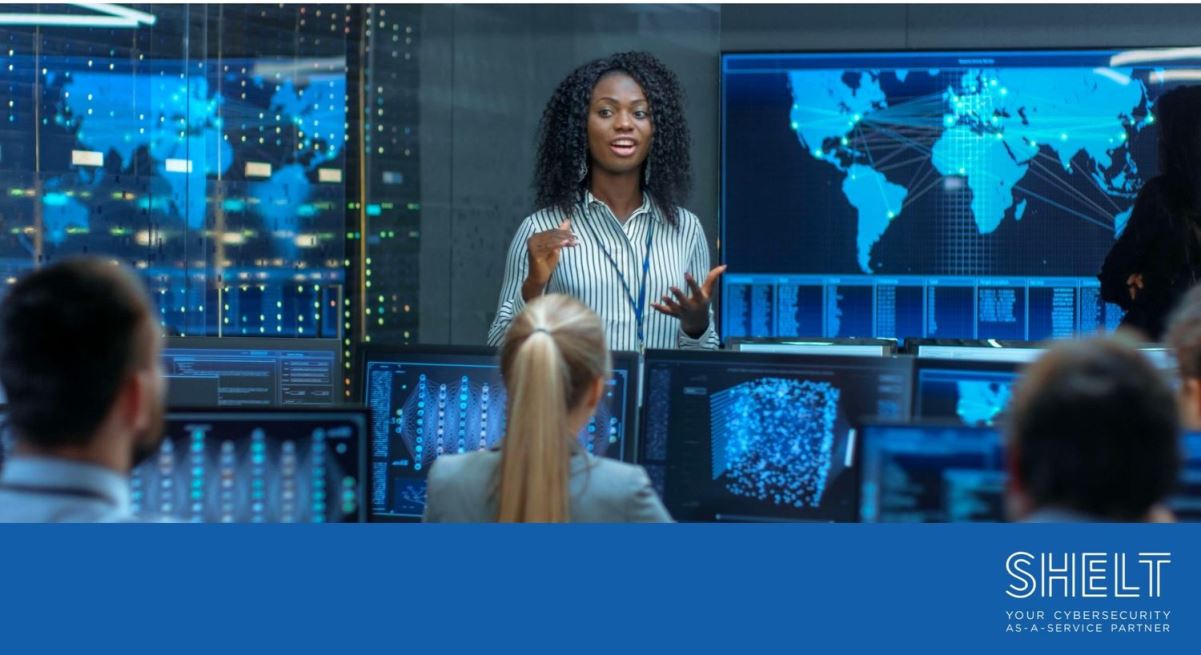 SHELT, a technologically advanced Managed Security Service provider (MSSP), has announced the opening of its very own SOC in Nigeria, where it will serve as a local extension to its overseas and already established 24/7 SOC operation.
This launch comes amidst the growing need of SHELT's Nigeria branch to step into serving the local clientele through a team that is locally present and becoming closer to our customers, according to TechEconomy report.
The SOC extension will serve to raise the cybersecurity readiness of the clients through implementing cutting-edge technology to monitor cyber-attacks and address possible cybersecurity threats in real time and on a local platform.
On his visit to Nigeria to be present at the launch, SHELT's Managing Director, Youssef Abillama commented saying: "It gives me so much pleasure to be here for this wonderful occasion and I know our SOC will play a pivotal role in the cyber security readiness of our clients to assist them in safeguarding their systems and increasing their resilience from a locally available support system."
SHELT's Nigeria Business Development Manager, Walid Bou Abssi, said: "The risks of cyberattacks are always on the increase in Nigeria and I am so proud we are part of the solution where we can monitor cybersecurity threats and respond in real time to address and resolve any possible threats that may target our clients."
Mr. Abillama added "I would like to recognise our team members who led the project and completed it so successfully and I am glad that we are also contributing to the job market in Nigeria in the field of cybersecurity."
AfreximBank Boss, ECOWAS, Diplomats and others to Speak at GAIN Youth Summit 2022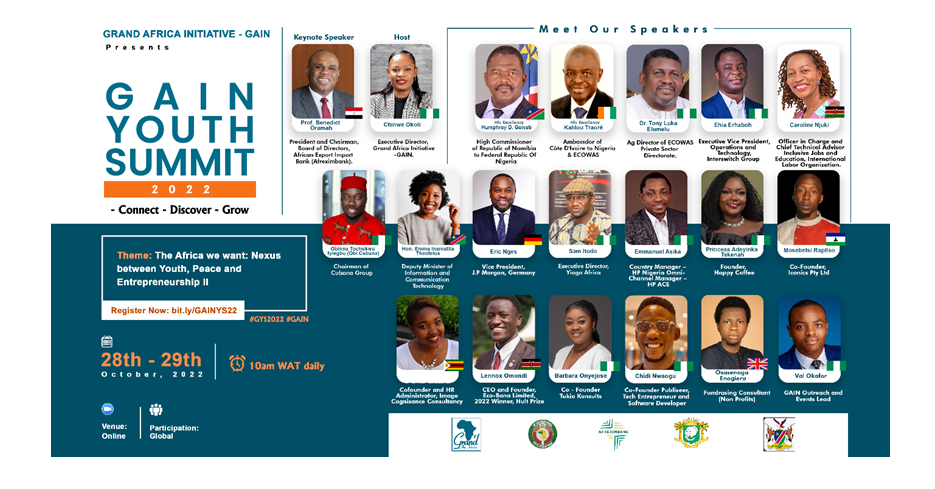 The President and Chairman of the Board of Directors of African Export Import Bank (AfreximBank) Professor Benedict O. Oramah; High Commissioner of Namibia to Nigeria, H.E Humphrey Geiseb; Ambassador of Cote D'Ivoire to Nigeria and ECOWAS, H.E Ambassador Kalilou TRAORE; Dr Tony Luka Elumelu, Ag. Director of Private Sector Development at the ECOWAS Commission, Nigeria as well as popular Nigerian business man, Mr Obinna Tochukwu Iyiegbu (Obi Cubana), Chairman, Cubana Group, Nigeria have been named the Keynote and Guest Speakers respectively at the 2022 edition of the Grand Africa Initiative – GAIN Youth Summit holding from 28th-29th October, 2022 at 10am WAT daily with the theme The Africa We Want: Nexus between the Youth, Peace and Entrepreneurship II.
The GAIN Youth Summit is an annual gathering of policy makers, diplomats, public and private sector leaders, development institutions, civil society groups and the youths from across the continent and the diaspora, focused on developing entrepreneurship, innovation, professional and employability capacities in young Africans in a way that helps tackle the menace of youth unemployment and conflict on the continent.
The Executive Director, Grand Africa Initiative (GAIN), Ms. Chinwe Okoli stated that this year's summit will build on and further examine the key insights around the theme The Africa We Want: Nexus between the Youth, Peace and Entrepreneurship discussed at the 2021 summit which had the Vice President of the Federal Republic of Nigeria, professor Yemi Osinbajo, SAN as the Special Guest of Honour.
According to Ms. Okoli, "We are excited at the level of growth in impact that the GAIN Youth Summit is making through the years. This year, we are glad that organisations and institutions such as ECOWAS Commission, AfreximBank, Embassy of the Republic of Guinea to Nigeria, High Commission of Namibia to Nigeria and Embassy of Cote D'Ivoire to Nigeria are partnering with GAIN. We are especially grateful to ECOWAS through the Youth and Sports Development Centre(EYSDC) for their financial support. We are also grateful to all those who will be sharing their thoughts with over 2000 youths from across the world".
According to Ms Okoli, "other confirmed speakers include; Ehia Erhaboh, Executive Vice President, Operations and Technology, Interswitch Group, Nigeria; Caroline Njuki, Officer in Charge and Chief Technical Advisor Inclusive Jobs and Education, International Labour Organisation, Kenya; Eric Nges: Vice President, J.P Morgan, Germany; Hon. Emma Inamutila Theofelus(MP); Deputy Minister for ICT, Namibia; Sam Itodo, Executive Director, YIAGA Africa, Nigeria; Emmanuel Asika; Country Manager- HP Nigeria; Omni Channel Manager-HP ACE; Lennox Omondi, CEO and Founder, Eco-Bana Limited, Kenya and 2022 Winner Hult Prize; Chidi Nwaogu, Co-Founder, Publiseer/ Tech Entrepreneur and Software Developer, Nigeria; Princess Adeyinka Tenekah; Founder/CEO, Happy Coffee, Nigeria; Rapitso Mosebetsi, Co-Founder & CEO Iconics Pty Ltd, Lesotho… among others"
Over the past three years, the GAIN Youth Summit has deepened the discourse and contributed to shaping policies around strategies to unleash the economic potentials of young Africans to build sustainable prosperity on the continent. We are delighted that previous editions of the summit attracted high profile leaders such as Professor Chukwuma Charles Soludo, Governor, Anambra State and former Governor of Central Bank of Nigeria; British High Commissioner to Nigeria, Catriona Laing; Ambassador of Angola to Nigeria, Dr Januario Eustaquio Quibato; The High Commissioner of South Africa to Nigeria, Mr Thami Mseleku; Nigeria's Minister of Youth and sports, Hon Sunday Dare; Her Excellency, Mrs Teneng Mba Jaiteh, The Ambassador Plenipotentiary of The Gambia to Kingdom of Belgium and the European Union; H.E S. F Houmard, The President of in Global Office of the Global Union; H.E, Mr Georges R. P. Chikoti, The Secretary General of the Organisation of African, Caribbean and Pacific States (OACPS); Mr Tomi Davies 'TD', Collaborator-in-Chief, TVC Labs/President, African Business Angel Network (ABAN), Mr Modise J.Motloba, The Group CEO, Tysys Capital Group, South Africa; Professor Joseph Nnanna, Chief Economist, development bank of Nigeria; Professor Ndubuisi Ekekwe,Lead Faculty, Tekedia Institute; Mrs Fati N'zi-Hassane, Supervisor, Human Capital Division AUDA-NEPAD, African Union among others
Grand Africa Initiative (GAIN) is a youth-focused pan-African non-governmental organization which comprises young Africans between 15 and 35 years drawn from within and outside the continent, who are passionate about promoting entrepreneurship as a means to reduce conflict, promote peace and economic revival of the continent. GAIN programs include training, advocacy, mentorship, and youth events, designed to help achieve sustainable development by igniting the positive energy of the greater segment of Africa's population – the youth.
Participation:
Register to attend the summit for free via the link: http://bit.ly/GAINYS22