Girlfriend burns boyfriend alive at a Fuelling station in Texas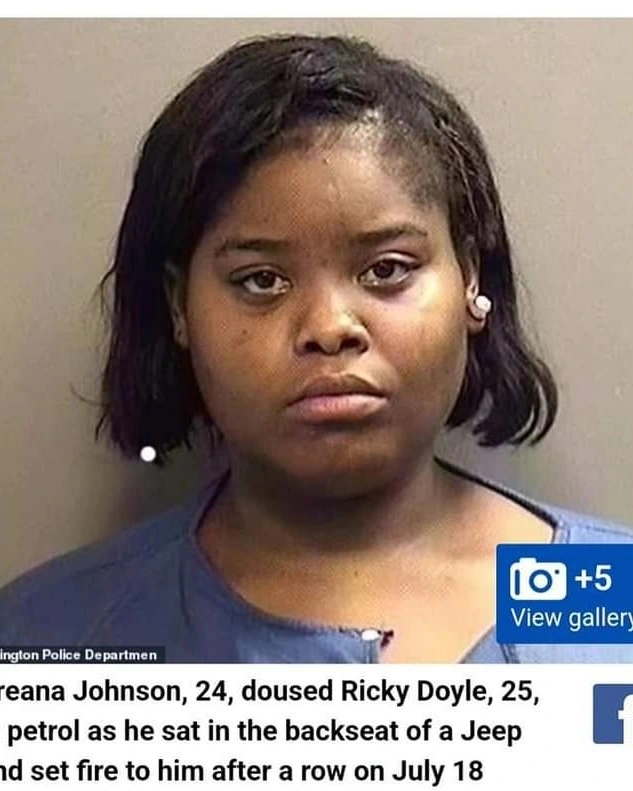 Boyfriend, 25, dies after his skin 'melted off' when his 'girlfriend, 24, sprayed him with 50 cents worth of gasoline and turned him into a human fireball' during row at Texas gas station
A woman has been charged with murder after 'melting the skin off' her boyfriend at a Texas gas station and driving away 'smiling'.Breana Johnson, 24, doused Ricky Doyle, 25, in petrol as he sat in the backseat of a Jeep and set fire to him after a row on July 18, according to the Arlington Police Department.
Doyle died on Tuesday in a Dallas-area hospital after a two weeks struggle for survival following the horrifying attack, prompting the Johnson's aggravated assault charge to be upgraded to murder.
Doyle's mother Lisa told NBCDFW how doctors said his foot 'was the only part of his body I could touch. That's all that was left.'
Johnson was heard to tell Doyle 'I'm going to kill you' at a Shell gas station during the argument, and went inside and paid for $0.50 worth of gas.
Witnesses saw her return and pour the gasoline over Doyle and walk around to the driver's seat and set it on fire in what had seemed like a premeditated and thought-through attack.Doyle escaped from the car engulfed in flames and was seen screaming through the parking lot unable to stop his body from burning.
A customer rushed to his aide with a fire extinguisher and put the flames out. A witness said Doyle was 'bleeding and had skin that appeared to have melted off his body,' said the police charging document.
Johnson told witnesses that she was smoking while pumping gas which was the accidental cause of the fire.
However, witnesses who had seen Johnson allegedly deliberately set Doyle on fire confronted her, with one trying to detain her until the police arrived.But Johnson pushed the person to the ground and drove away while smiling, the police report said.Doyle's family said he was first taken to Medical City Arlington before being transferred to a hospital in Plano, where he was being treated for burns covering more than 90% of his body.
They said the top of his head, groin and buttocks areas, along with the bottoms of his feet were spared.
Doyle's little sister, Mikayla, said the argument between Johnson and Doyle initially started outside the family home in Arlington.
'She [Johnson] just started beating on his chest. She took his phone. She threw his phone.
Then she came back and she picked his phone up, threw it at him, and then started beating his chest,' Mikayla recalled. We knew she was abusive to him, but we didn't know it would come to this.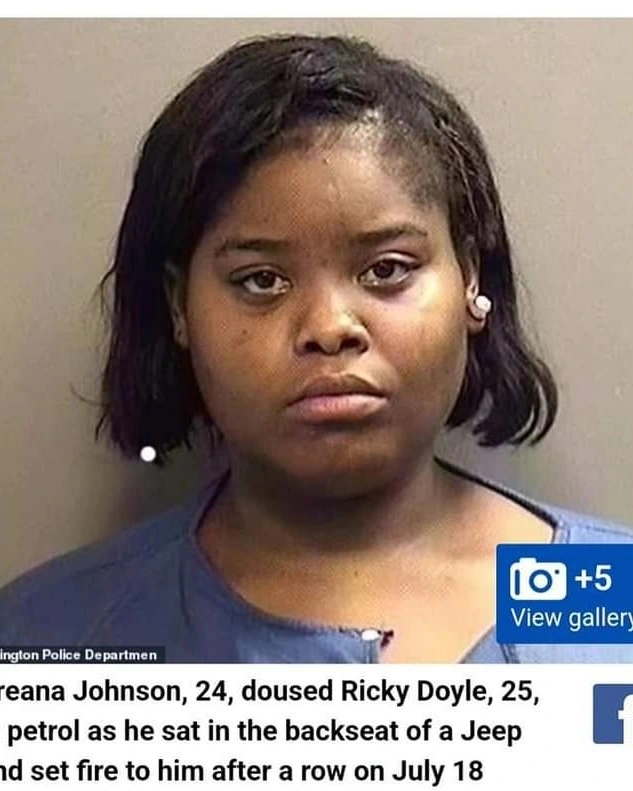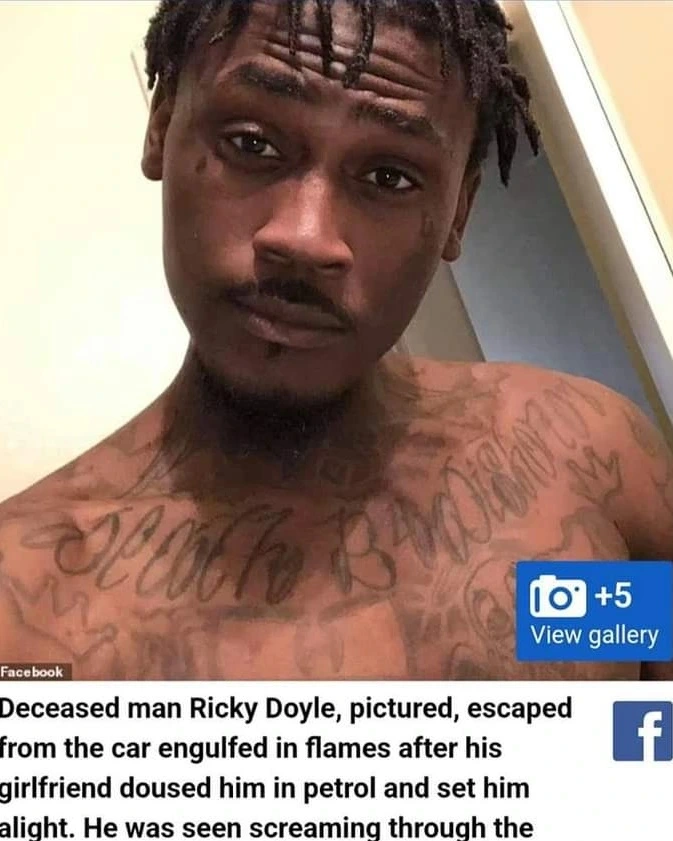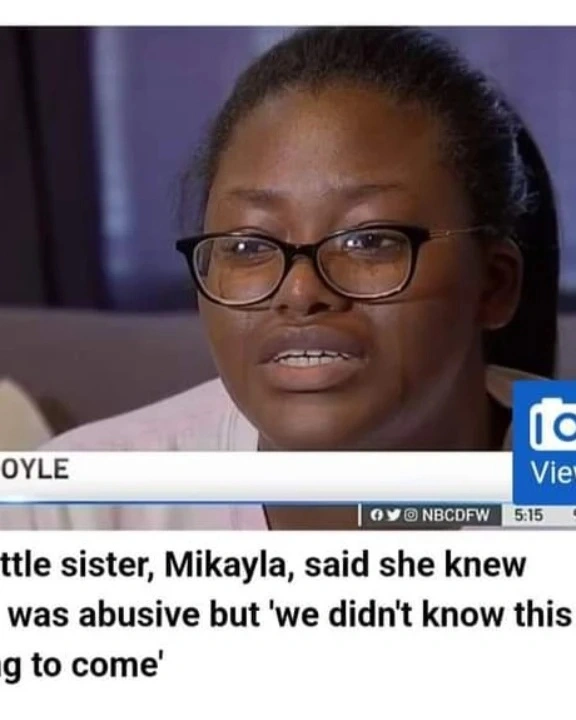 This is really a traumatic experience for the deceased family. We live in a crazy world, so be careful who you date.
Femi Falana Demands Coroner's Inquest Into Mohbad's Death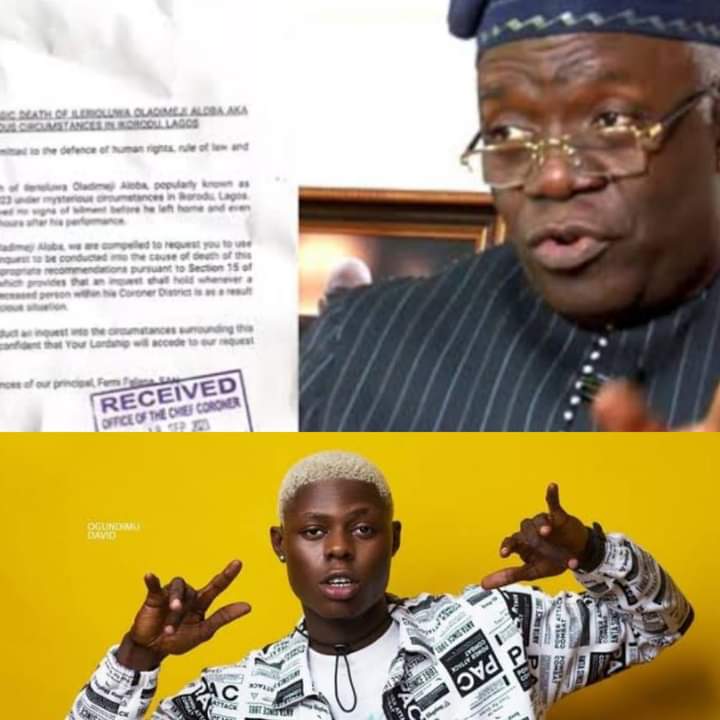 Human rights lawyer, Femi Falana (SAN), has demanded a Coroner's Inquest into the death of Ilerioluwa Aloba, aka Mohbad.
Falana made the demand following the controversial death of Mohbad, who d!ed on September 12, 2023 and was laid to rest the next day.
The demand was contained in a letter to the Chief Coroner, High Court of Lagos State in Ikeja.In the letter, Falana said his law firm was aware of the
"very tragic death" of Mohbad and wanted an inquest to "be conducted into the cause of death of this young promising musician and make appropriate recommendations pursuant to Section 15 of the Lagos State Coroner's Law 2007 which provides that an inquest shall hold whenever a coroner is informed that the death of a deceased person within his Coroner District is as a result of a death in a violent, unnatural or suspicious situation".
The request, signed by Folakemi Falana and dated September 18, 2023, added:
"We hereby request Your Lordship to conduct an inquest into the circumstances surrounding the tragic death in Lagos State and we are confident that Your Lordship will accede to our request with utmost urgency."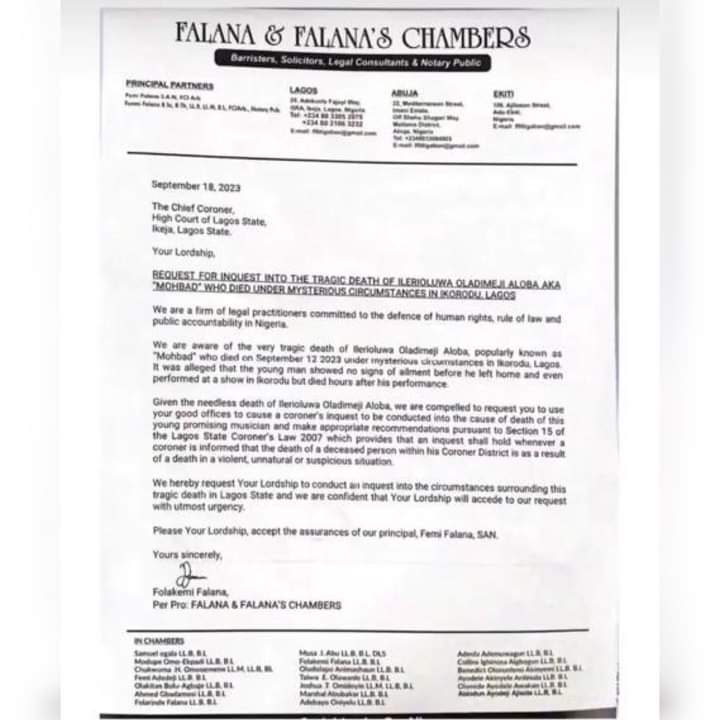 Actor/Pastor Jimmy Odukoya To Become New Senior Pastor Of Fountain Of Life Church After His Dad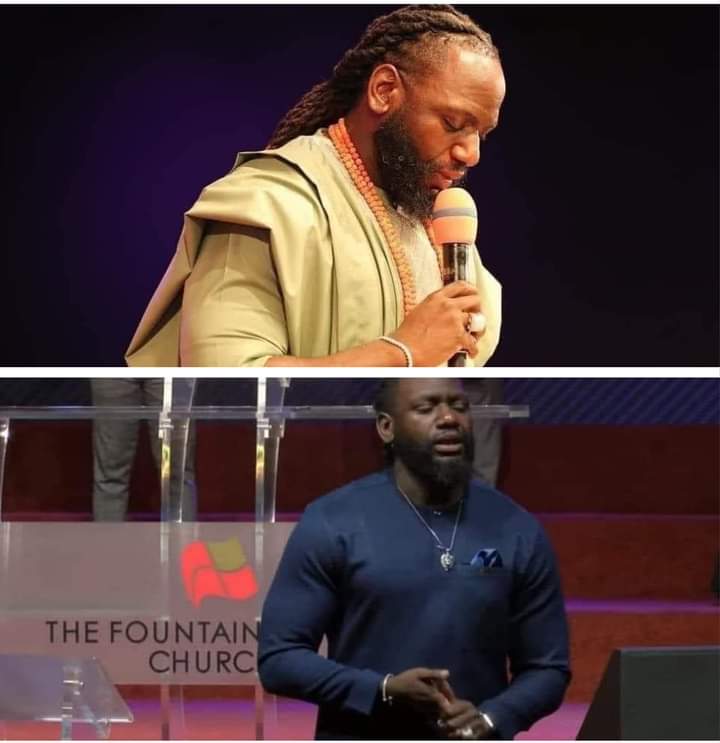 Actor and Pastor Jimmy Odukoya, The First Son of Late Pastor Taiwo Odukoya has been elected as the new Senior Pastor Of Fountain Of Life Church while sister Tolu Odukoya Ijogun, Appointed as associate senior pastor.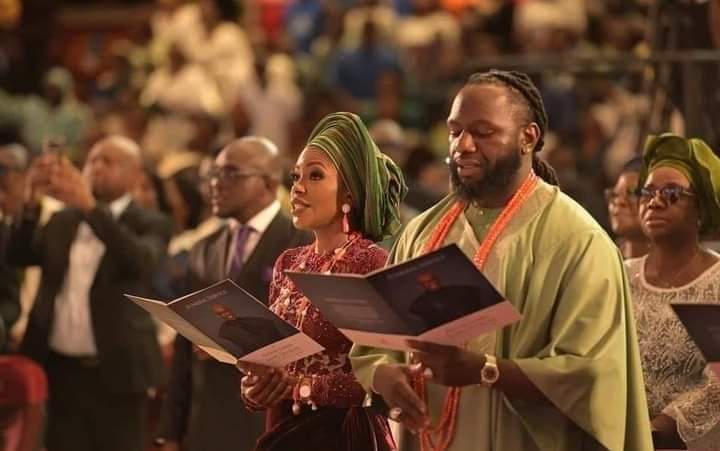 In an exciting development, the Fountain of Life Church has introduced its new General Overseer, Pastor Jimmy Odukoya, succeeding his father, Pastor Taiwo Odukoya. This transition marks a significant moment in the church's history.
Adding to the momentous occasion, Pastor Jimmy Odukoya's sister, Tolu Odukoya Ijogun, has been appointed as the new Associate Pastor, further strengthening the church's leadership team.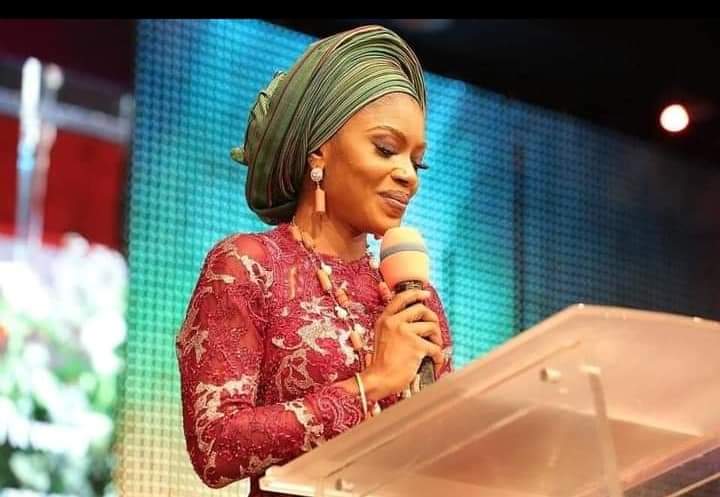 The ordination service for Pastor Jimmy Odukoya is scheduled to take place on the 30th of September, where the congregation will witness the passing of the torch to the new leadership.
Although this has been raising lot of mixed comments online because of Jimmy's physical looks (His dreads and Tattoos)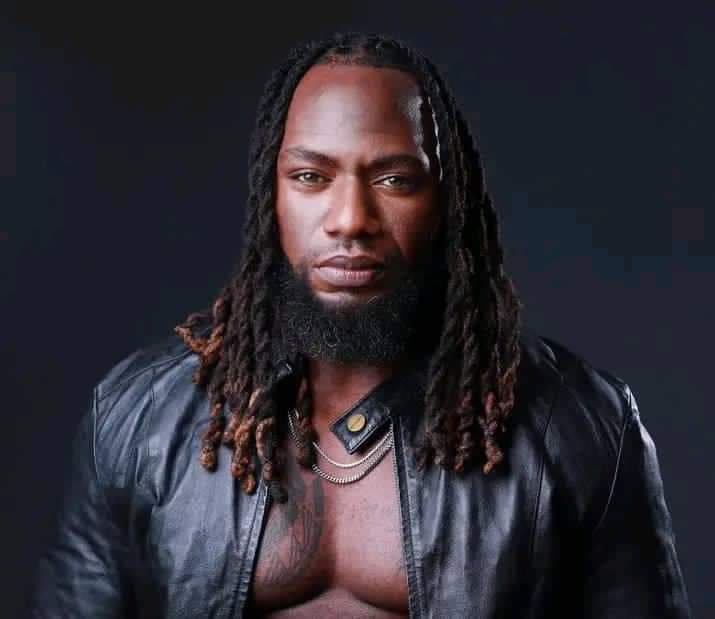 And because he's also an actor.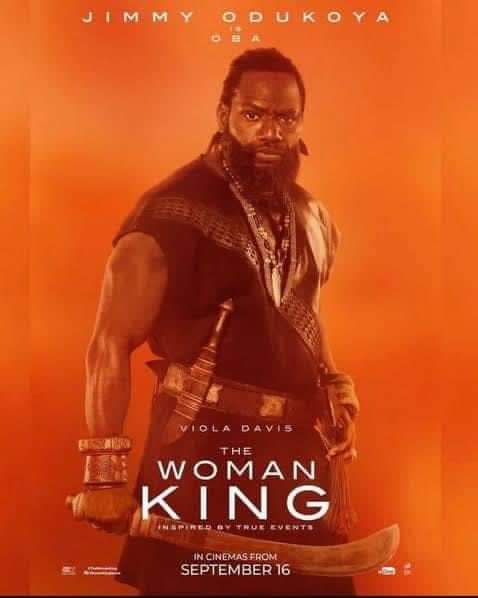 Three Suspects Arrested For Allegedly Killing And Harvesting Organs Of A Bike Man In Port Harcourt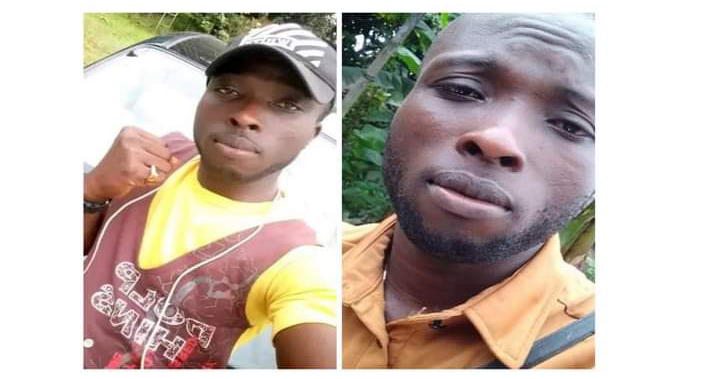 The Rivers State Police Command has arrested three suspects for allegedly ki!ling a young man identified as Progress Iyogo and harvesting his organs in Ogbaraye community, Abua/Odual Local Government Area of the state.
A community source, who gave his name Otuks, told PUNCH that Progress, an Okada rider, who hails from the Aminigboko community, was conveying some goods from Abua Central (Abua LGA), when the incident happened.
The source said an unidentified man suspected to be a ritual k!ller had contracted a group of five young men to bring some human parts offering money in return community.
"They are drug boys. So, a suspected ritualist went to arrange with them to get a tongue and a heart. And from what I heard, the man promised them over N2m," the source said.
"So, the man they k!lled was an Okada rider. He was rushing to drop somebody's luggage from Central Abua to Amingboko around 11pm,"
"This incident happened along the Emebu/Obrean boundary. So, they k!lled the man, and cut off some of his parts. It happened on Friday night. After committing the crime, they fled, but three of the suspects were later arrested.
The spokesperson for the state Police Command, SP Grace Iringe-Koko, who confirmed the incident on Sunday, September 17, said the suspects have been arrested.
"Yes, I can confirm the incident. The three suspects who perpetrated that act have been arrested. They have been transferred to the State Criminal Investigation and Intelligence Department," the PPRO added.