Nigerian Actor and Politician Kenneth Okonkwo lashes out on the PDP and APC presidential candidates for not adhering to rules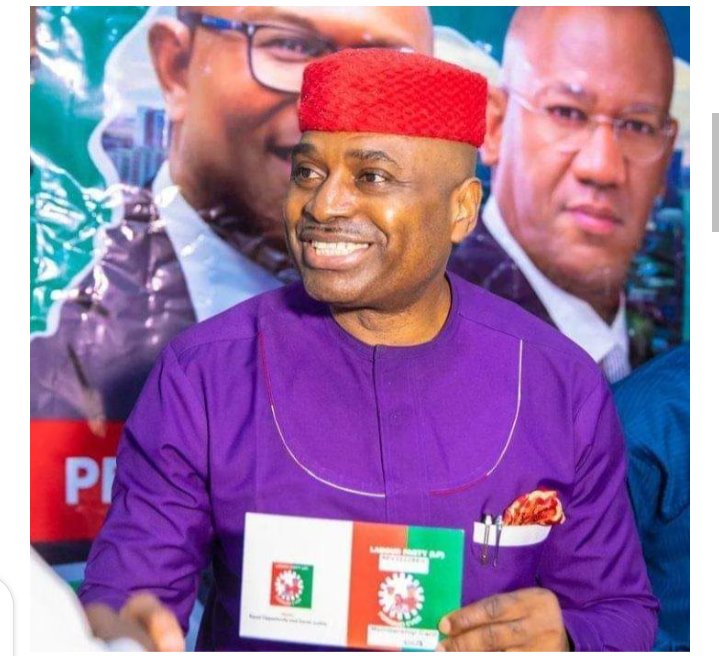 The Nigerian Actor and Politician, Kenneth Okonkwo has slammed the APC's and PDP's Presidential candidates for not implementing the major rule involved in running for presidency, which is being very physically very active in the activities involved to show that they are sound in their mind and body. For example, He stated that none of the mentioned party's candidate have gone for interviews which means the citizens don't even know what they have in mind and plans for them.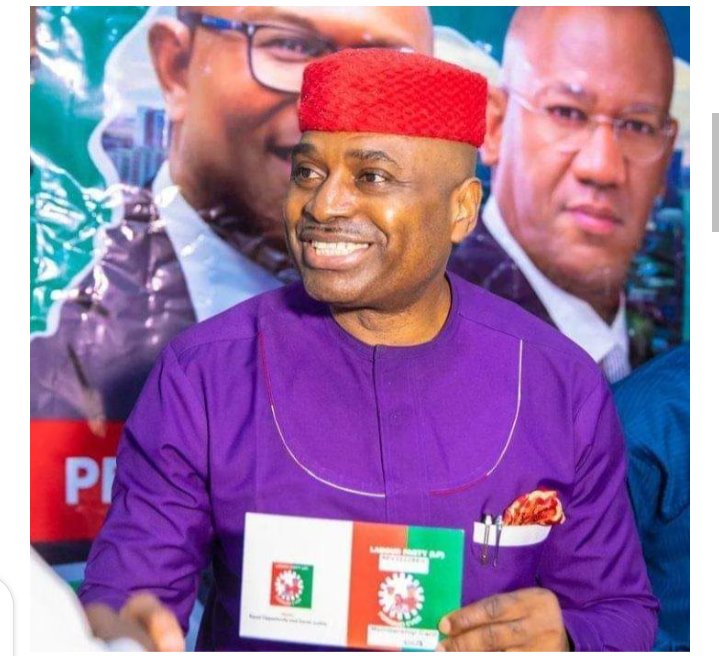 The Actor who had been a member of the All Progressive Congress party all the while, just recently resigned from it to join the Labour Party. In his interview, he stated that he can not be in a party where it's candidates are unaware of their responsibilities based on the written manifestos that's usually laid down for them. He further made it clear that they lacked structure so he had to move to a party that knows and stands with and for their structure.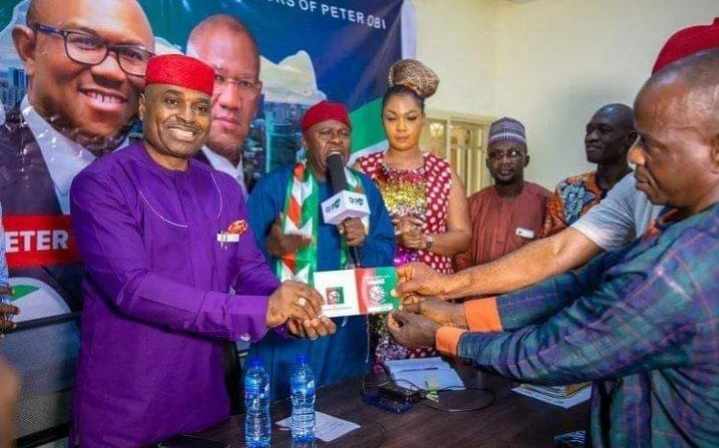 He calls Peter Obi the only greatest marketer of his brand.
Watch the video of all he had to say below and tell us what you think about his opinion.
Read also: We Will Declare Northern Independent If PDP or APC give Igbo man Tickets – Arewa
Group celebrates Obiano at 67, lauds sterling developmental strides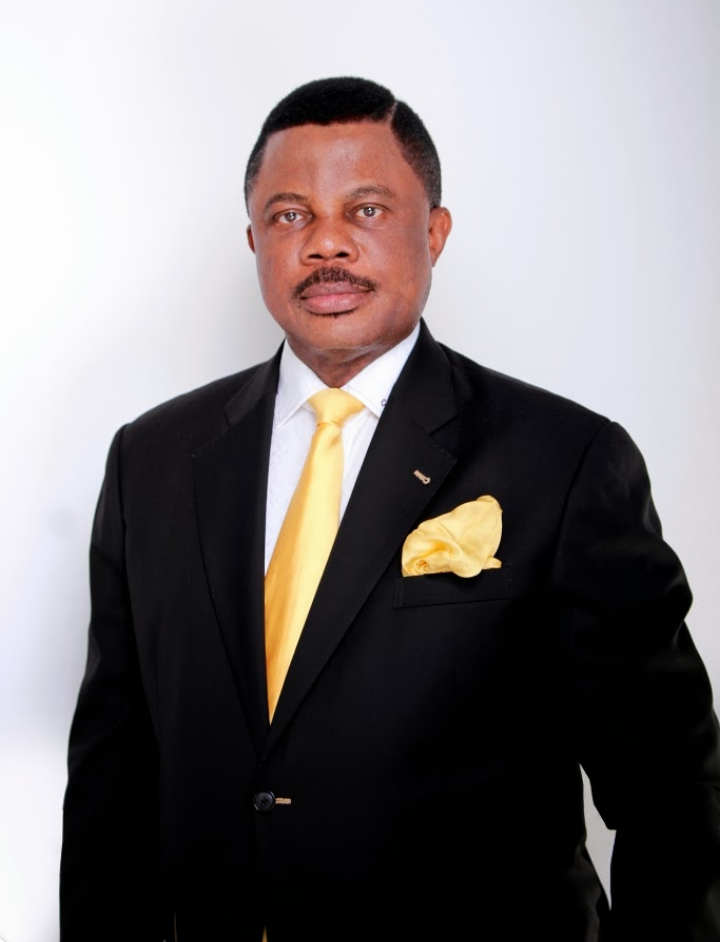 FORMER Governor Willie Obiano has been commended for his quiet leadership and sterling achievements while in office as Anambra State chief executive.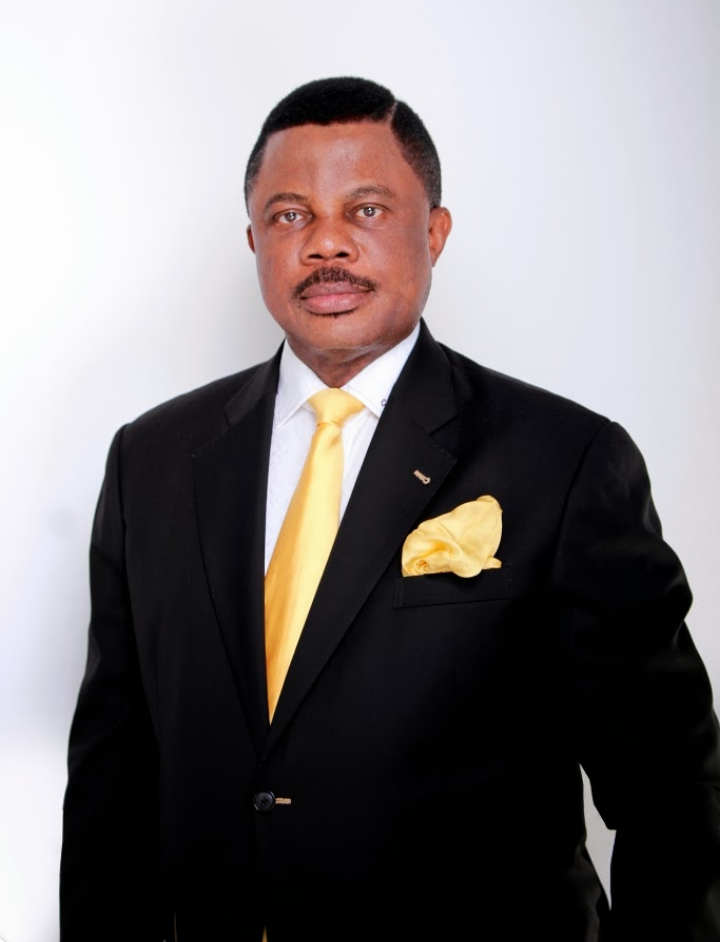 Making the commendation during the celebration of the former governor's 67th birthday recently, Anambra Development Union  enumerated 67 signature projects delivered by the Obiano administration in the state.

 The socio-political group recalled that the former governor, fondly called 'Akpokuedike', demonstrated commitment to and genuine love for the people, the state and Nigeria in general.

 In a written address on the occasion, which was presided over by Alex Osaemeka and Chukwuka Udeokeke, ADU listed the 67 impactful projects that Obiano initiated and completed to include the first flyover in Awka, the state capital; the first digital databank for Anambra farmers and active situation room for progress monitoring and evaluation; introduction of Anambra rice; as well as introduction of the state's brand signature with a new anthem, logo, core values and colours.

 Praising the Anambra Rice brand, which has been described as the best in Africa, ADU said it is gratifying to note that Chief Obiano did not make much noise about his achievements while in office.

"As we celebrate Akpokuedike today and many years to come, may we never forget that His Excellency tarred over 1,000 kilometres of roads in the state, was first in integrating social media and e-Governance, and was the most tolerable to rants, attacks and insults that come with leadership.

  "His Light-Up Anambra initiative reinvigorated nightlife in the state, thereby creating a 24-hour economy, built the International Convention Centre in the state, and restored the dignity of our traditional institutions by putting a stop to the idea of inviting and arresting monarchs by the Nigerian police, and gave them brand new Innoson vehicles."

 Osaemeka, who is a development expert, remarked that by making Anambra the first state in the South East and second to Rivers in Nigeria in the Fiscal Sustainability Index, Obiano remains the state's unsung hero.

 "With that singular feat in FSI, the former governor outperformed Lagos, Kano and 32 other states, just as he was able to offset N1.8bn of pension arrears, while maintaining regular monthly payment of salary, in line with his promise to deliver on physical and human infrastructure," he stated.

Obiano, a native of Aguleri in Anambra East Local Government Area of the state, was born on August 8, 1957 and served as governor from March 17, 2014 to March 17, 2022.

 Before his election into office as governor, he had worked with two top Nigerian commercial banks, First Bank and Fidelity Bank, and excelled as a top flight auditor and risk analyst. He also had a stint with Shell Petroleum Development Company. 

   It was based on his excellent service record that the people of Anambra beckoned him to serve the state as governor after his retirement from Fidelity Bank as Executive Director.
The Healing Prospects of Asiwaju and Atiku Tickets
However, it was important to point out the huge potentials of both tickets of Asiwaju and Atiku because if they were to sail through and managed well, either of them stands to  bring Nigeria together like never before writes Hashim Suleiman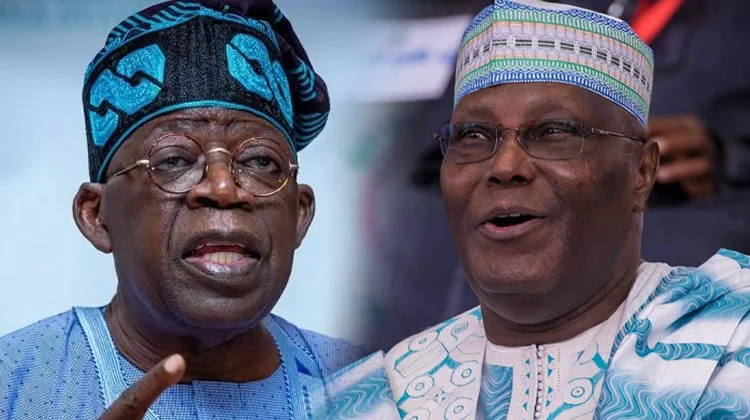 Jimi Agbaje, the PDP gubernatorial candidate in lagos state for the 2019 elections had been rumored to want to join the APC in the past weeks and a television station had to invite him to speak on that which he categorically denied and insisted he remained a member of the PDP.
In the midst of the interview, the anchor had sought to know his opinion about the Muslim/Muslim ticket of Asiwaju Tinubu and he perfectly described the fact that the APC had murdered religion while the PDP had murdered ethnicity considering that an Atiku had emerged against the agitation of power return to the south after Buhari. Indeed his opinion was classy and it got me thinking a lot, follow me on my thoughts please.
Apparently, both tickets as described by Jimi above appear like firsts even though they are not necessarily happening for the first time albeit the others failed because they were not properly managed by all stakeholders.
The same religion ticket had first happened with Abiola in 1993 but could not see the light of the day apparently due to some elite disagreement and who knows maybe religious disharmony was part of their consideration at that time? It appears so though.
And as for the jettisoning of zoning, GEJ was the first in the democracy when he completed Yar'Adua's tenure and insisted on running again against the zoning agreement of his party, I feel that was the beginning of the end of GEJ seeking second tenure in 2015 and the rest is history today.
However, it was important to point out the huge potentials of both tickets of Asiwaju and Atiku because if they were to sail through and managed well, either of them stands to bring Nigeria together like never before.
I insist that anyone that comes by has to be managed very well from day one of it was to sail through. For example, for Atiku, there has to be zero possibility for nepotism, there has to be inclusion from inception, the president would have to been seen to involve much of Ifeanyi Okowa in decision making in order that his creed will see reason to renew their faith in Nigeria and cease the hostilities, including so many more that could lead to development under peace and harmony.
As for the Asiwaju ticket, it is going to be more difficult to manage because there has to be avoidance of events that could create negative perceptions as regards faith, for example, you would have to avoid too much visits to the president or the Vice by Islamic clerics because I know they like that, appointments must be balanced with a view to probably having more Christians than Muslims, if possible the advertisement of prayer at mosques by both leaders could be left private, the ticket stands to attract more sycophants and managing them could be most difficult thing ever.
These and more too numerous to mention are tips on how these likely occurrences could be managed for the benefit of the nation. Both tickets have tendency to heal the many fault lines that had hitherto stood on the way for peaceful living so much that our diversity could be tapped for progressive tendencies.
While the Atiku ticket would have less to do considering that both the north and the south have been represented on it but for the switch of it considering the completion of a northern Buhari eight year tenure, they'll have less work to do to consolidate.
The Asiwaju ticket would have more work to do considering the sensitivity of religion, it is as sensitive as just ready to catch fire on a spark of matches, so the meticulousness required to manage it is something you would not want to ignore for a minute.
Like I had posited in my earlier article titled; Atiku and Asiwaju's economic managements as the only good still left of Nigeria's economy' and which can be read here I highlighted that whichever way it went, Nigeria stood to be better off for it atleast as regards unity but with a caveat like I have tried to explain in today's article.
May the best man win for the benefit of our dear country, Nigeria.
Hashim Suleiman
3 shocking discoveries about the Bishops who went for the APC's unveiling rally of Kashim Shettima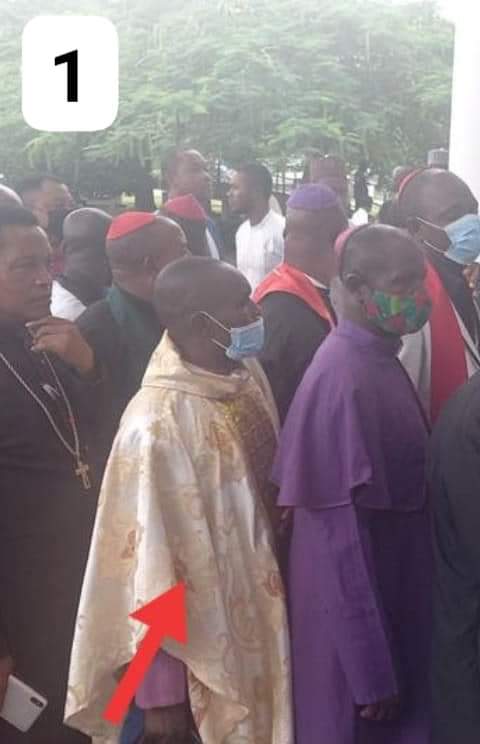 About the APC rally in Abuja where the vice-presidential candidate was unveiled, three things where discovered by citizens who were really paying attention to the incident of Bishops attending the ceremony. Now recall that when the APC presidential candidate, Bola Ahmed Tinubu introduced his vice and running mate as Kashim Shettima, a lot of citizens especially the christians where not in support because it is a Muslim-Muslim ticket. So many people felt insecure religiously knowing the situations in Nigeria. So having pictures and videos of the said Bishops in attendance to the unveiling of the Muslim-Muslim ticket party, seemed quite off and hence aroused the interest of some citizens into making some discoveries. The discoveries are as followed. But let me upload image proof first.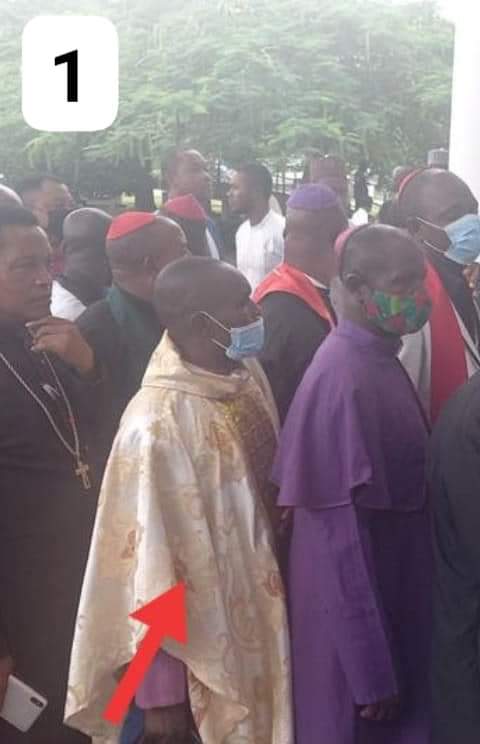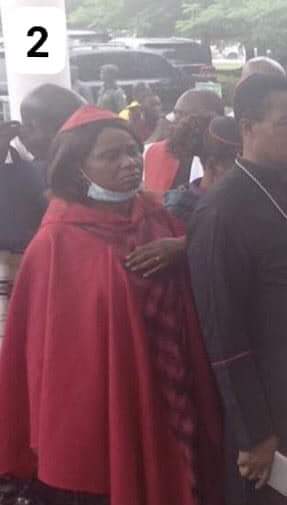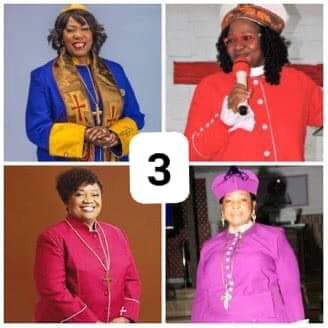 IMAGE 1 (The Chasuble)
The Chasubles are always plain, No priest ever wears a purple cassock only a sacristan does and gold chasuble are only for special masses in the liturgical calendar of the Catholic church.
The cassock is the inner vestment worn before the chasuble is worn. The Catholic priest cassock is either white or black but this guy is wearing purple. That means he didn't do his homework before attempting mimic.
IMAGE 2 (Female Bishop)
According to the existing records, we have four female bishops in Nigeria and their names are:
Bishop Oluremi Ayotunde Obembe
Bishop Bola Odeleke
Bishop Peace Okonkwo
Archbishop Margaret Idahosa. Their images are in image 3 below. Again they didn't do their homework before attempting the mimic. We need to know the name of the female bishop that graced the APC meeting.
VIDEO (Refusal to meet the press) I will post it under this post.
After the occasion they refused to grant interview to the press and refused to reveal their identities to the press which seems weird as to their reason why. So what is really going on? Because it would be nice if APC clears the citizens on what is really happening.