I helped him build his life and now he wants to destroy mine – KORRA OBIDI SPEAKS ON SUING EX-HUSBAND FOR DEFAMATION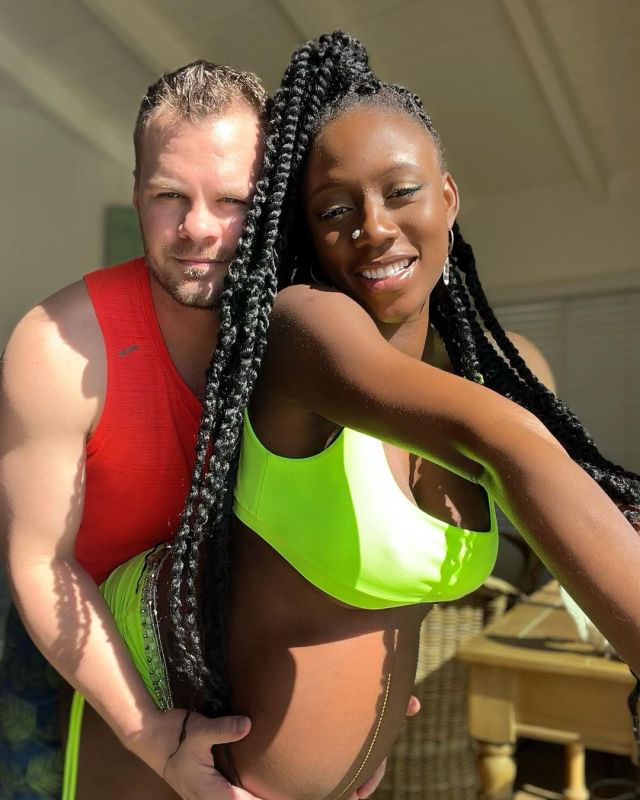 The America based Nigerian professional dancer, Korra Obidi gave an update on her divorce journey. She had been married to Doctor Justin Dean until earlier this year, Just after the birth of their second daughter, Her estranged husband announced that he wants a divorce.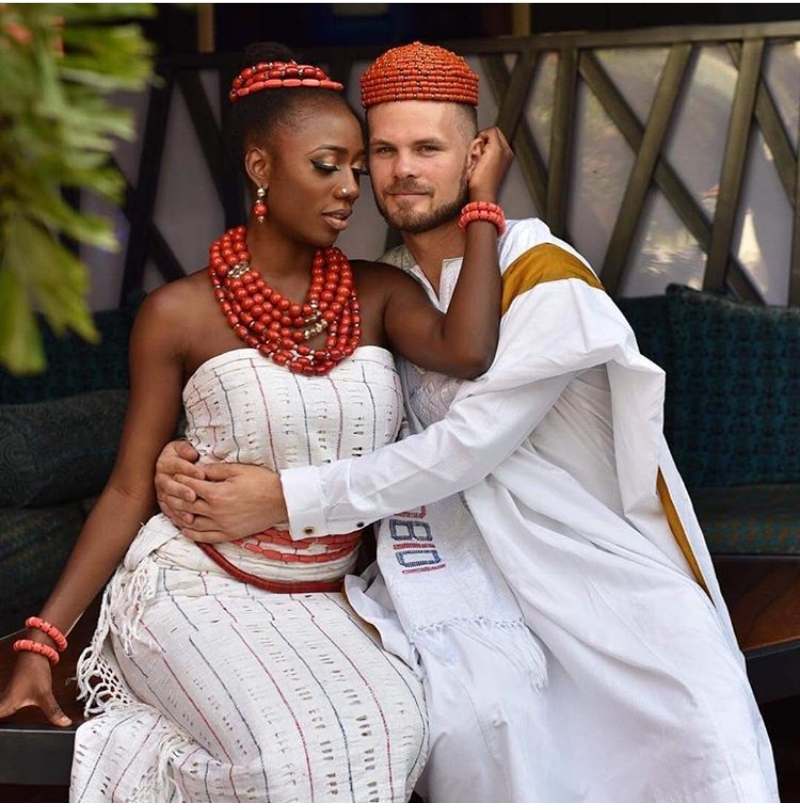 She lamented on how her husband also filed to take full custody of their daughters permanently whilst they've agreed to co-parenting. But thank God the Judge denied him the request.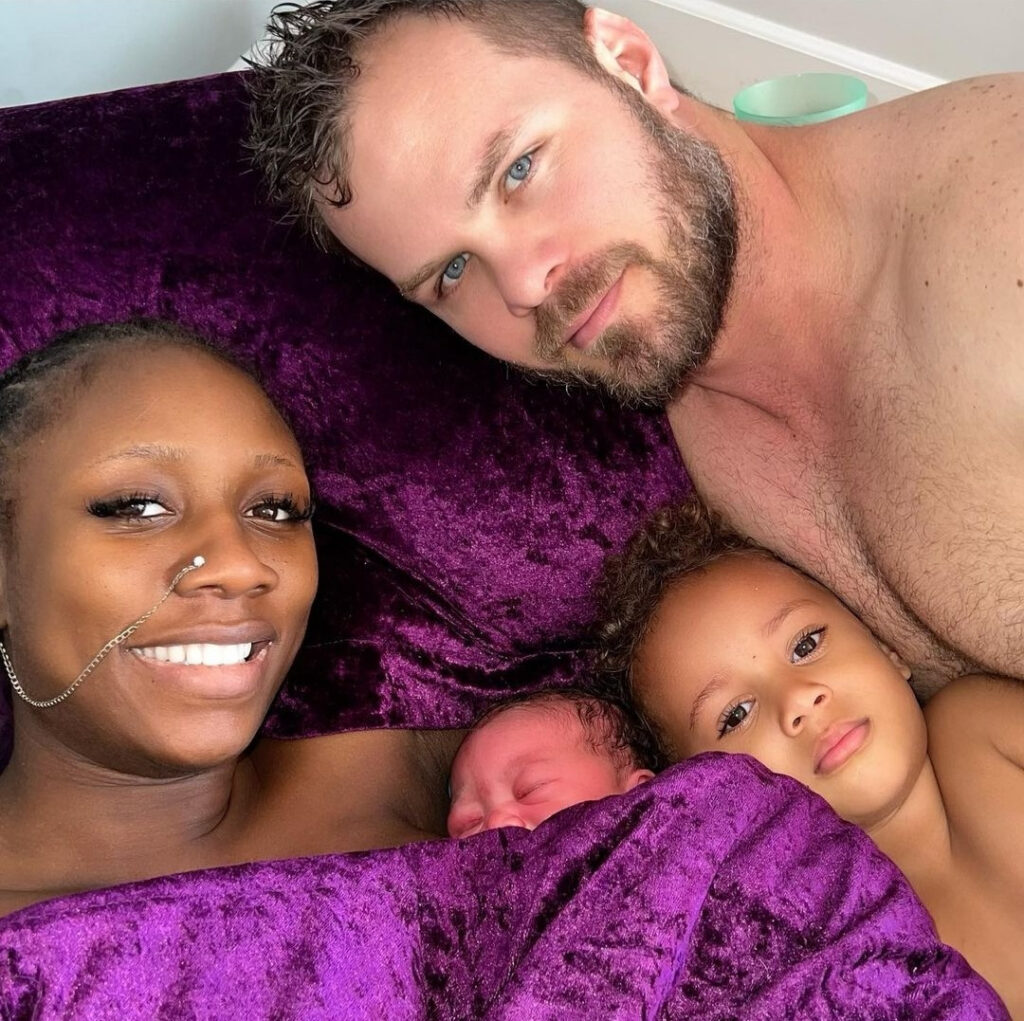 He also filed to get Emotional damage support from her for causing him mental break downs.
According to her, Since the beginning of their divorce in may, He hasn't been taking care of their daughters needs financially. She has been the one paying the bills, And now he wants to get money from her for himself too. Sounding so displeased, She said she's been quiet about it all seeing how long their divorce case has been dragged, But for this recent development, She might be suing him for defamation.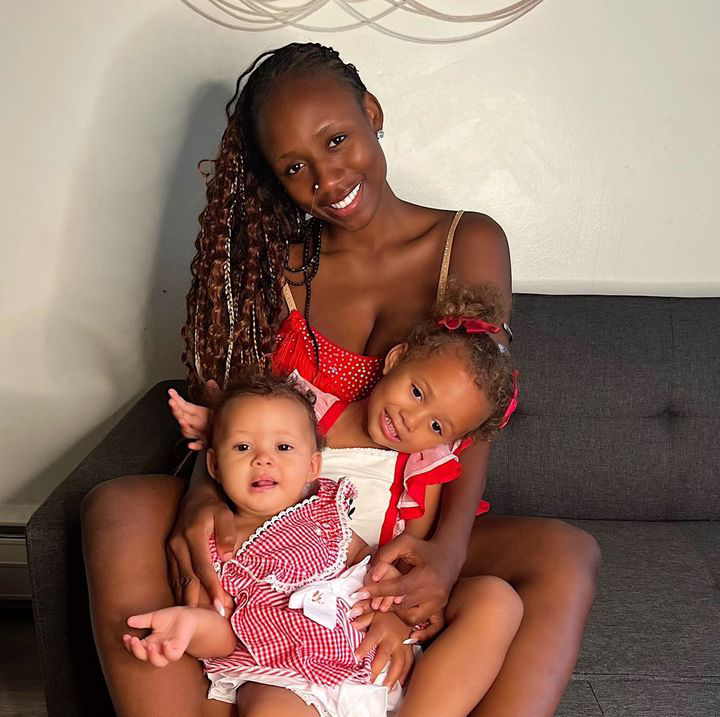 READ ALSO: Nigerian singer, Davido's Domestic Staff in police custody over the death of his son
Unpaid ₦30k Caused my 17 years rift with Basketmouth –Comedian AY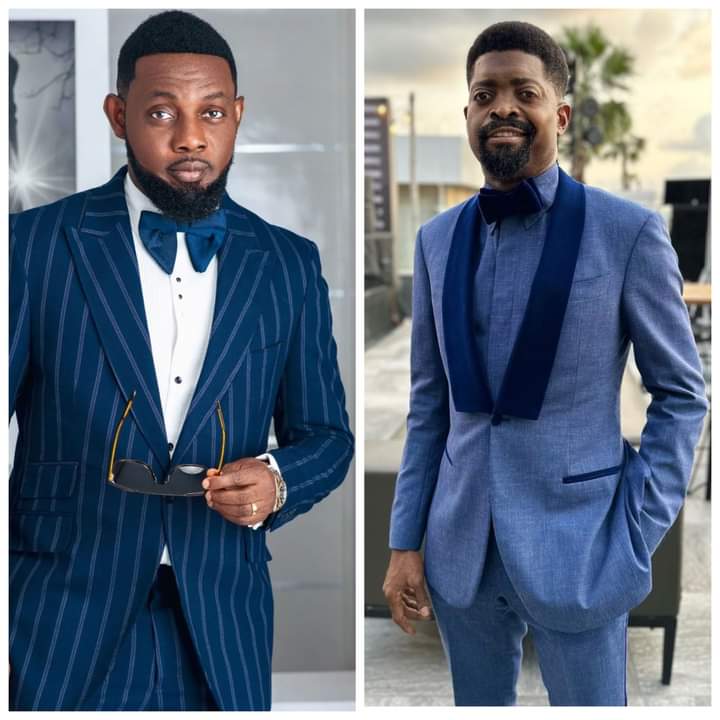 Comedian, Ayo Makun, popularly called, AY Comedian has opened up about his long time beef with his colleague, Basket Mouth. A lot of Fans have been keen on trying to understand why the duo never got along And have never worked together in their comedy world. Their distance from each other is something that can't be hidden and the reason have been kept undisclosed until recently.
In an interview with media personality, Chude Jideonwo, AY revealed how Basketmouth used to connect him with events when he was starting out in the comedy industry, and how a particular event sparked the rift.
He said, "In 2006, (Basketmouth) usually will get gigs like weddings – multiple gigs on a Saturday, maybe 2/3 weddings. So what he used to do at that point in time was to attend one, then at a point, leave the venue and catch up in the other venue and then you will need someone else to stand in for you. That was the opportunity I got from him of which I am very appreciative of till date.
"Now, something funny happened. One of the gigs per se, I got his endorsement to go stand in. Usually what we get at that time is N30,000 and 30,000 at that time was everything to me. 30,000 would buy me my pack of indomie, recharge cards, fuel for my 'I better pass my neighbor' generator and then the opportunity to pay just one or two people to join me to do one or two skits that I can just quickly put out.
"I got this job, and the people weren't too happy to see me around the venue because they were expecting a Basketmouth to come. Long story short, the guy was later happy after the performance. There was an exchange of contacts. Then I left.
"Two weeks running, I haven't seen 30k. Because I didn't see the 30k, and I was starving in Iponri, I decided to ask for 30K and he said this person hasn't remitted, this person hasn't paid, you they're not happy because of this and all of that.
"And then me I was like, ahahn… but this person na, shebi you tell me say you were impressed and happy? Give my oga hin money na, make my oga take settle me and all of that. Me, I don't care if you give Basket 100k for the job but my 30k is my 30k.
"It was very funny to now hear from them, knowing that this full payment has been made long before the event.
"I said 'O-kay, is that the situation?'. So I forwarded this one's message to this one and vice versa. So they now started fighting each other and all of that.
"I didn't do that because I wanted to get at Basketmouth per se. I did that because I was hungry, I was hustling and needed food on the table at the time."
He also explained how he tried so many times to make Peace with Basketmouth, But Basketmouth wasn't hearing any of it. He said Basketmouth Actually looked at him and told him that He (Basketmouth) was a Beast and he doesn't Forgive.
He said Even during Basketmouth's wedding, Only His wife's name was on the guest list, And they prevented him from entering the wedding hall. So him and his wife had to return home.
Credit: Instagram | chudeity
Actress Ini Edo celebrates Daughter as she Clocks 2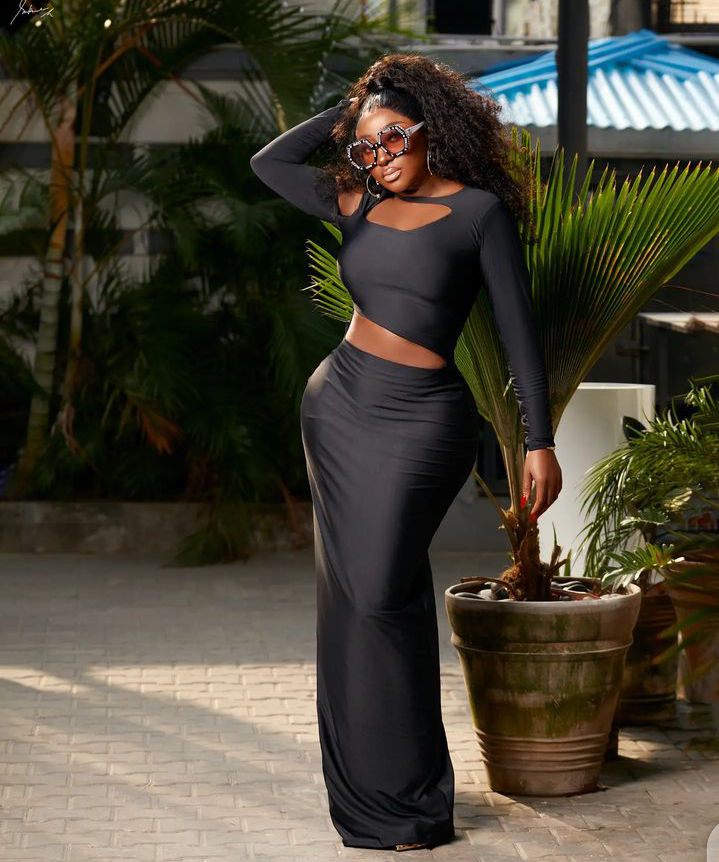 The actress who made her decision to get a baby through surrogacy, Was very excited to announce the birth of her baby girl on the 15th of March in 2021.
Even though she's keeping the baby away from the media, She made a post to celebrate the baby with a beautiful picture of them together.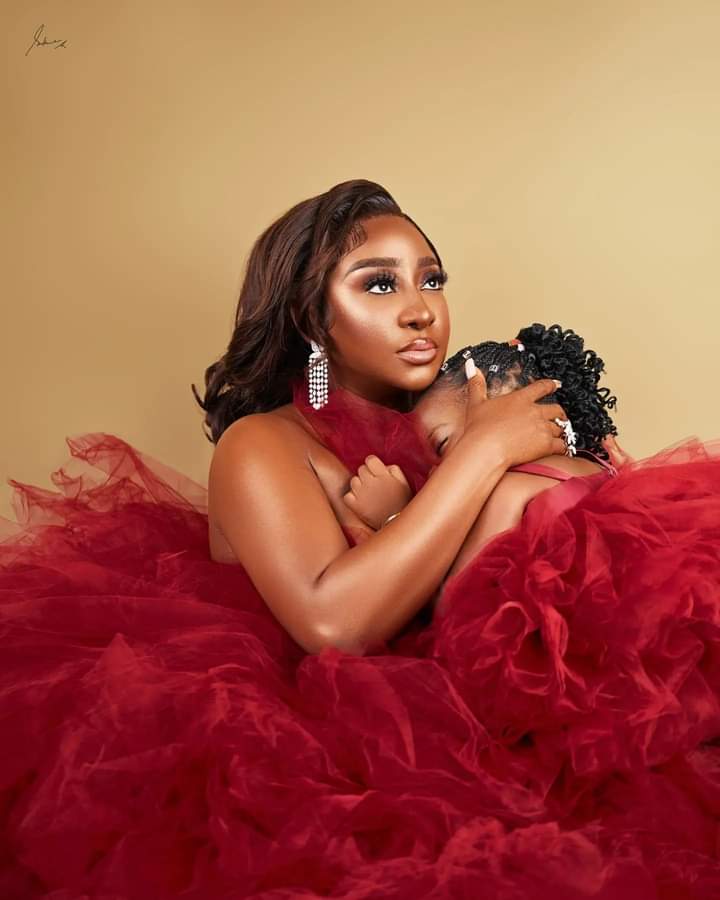 She wrote,
"Baby LIGHT IS 2 💥💫♥️
"On the 15th of March 2021, God blessed me with the Greatest Gift and my biggest heart desire. A Shining LIGHT and the most precious, adorable little girl. "
"I never knew how much my life would change and how much comfort and Joy a human could bring… My smart and loving Princess, I love you more than life itself.. You are a Light to us and to your generation."
"As you turn 2, I re dedicate you to the God that Gave you to me. The One who never sleeps nor slumber… HE is doing an excellent Job at taking care of us… Grow in wisdom and abundance of Grace my little Angel. Mummy loves you too much……"
Cubana Chief Priest Debunks Rumours Gistlover has on Him having a Child Outsider his marriage in Kenya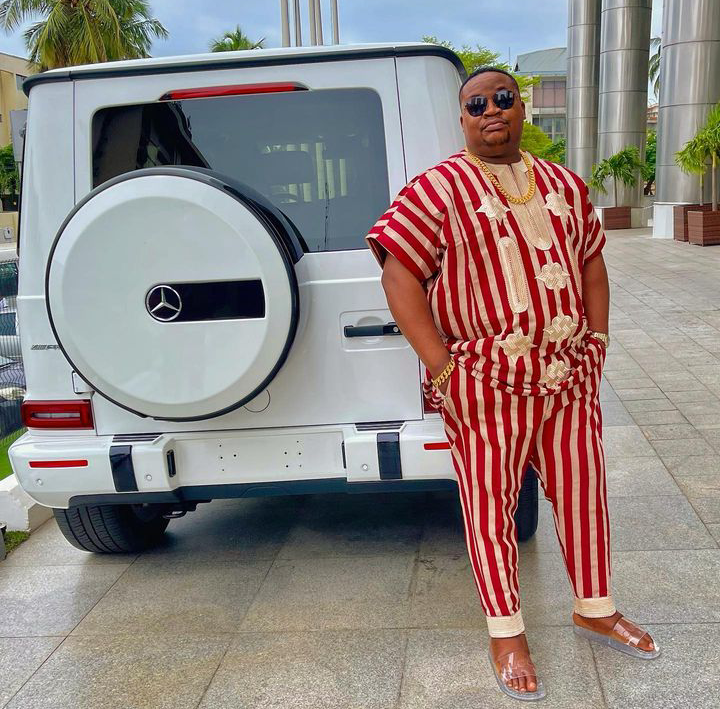 Popular socialite/Celebrity bar man, Pascal Okechukwu, Popularly known as Cubana Chief Priest, has debunked the rumour of having a child outside wedlock with a woman in Kenya.
The rumour spread after a blogger, Gistlover, called him out for having a child from an extra-marital affair.
Cubana Chief Priest debunked the rumours on Sunday on his Instagram story. He wrote, "I'm so rich that if I have a child outside my marital bliss, no one will ever know about it. Gistlover feels I can pay him/her for blackmail that's so funny, me of all people. Oba without palace. If e sure for you, pay for the logistics for the DNA with your money, I go run am."If the baby is mine, I will double your expenses. If you can't afford to pay, show yourself and I will spend my money to do it."
He added, "It's a huge disrespect to me to say my child was born in Kenya of all places. God forbid. I assemble my babies in Nigeria and make them in America. I'm too detailed to do such low key."Speaking on his marriage, the socialite noted, "My marriage is bulletproof. My relationship with my wife is built on so much love, loyalty, respect, and wealth. It's indestructible."