UK Leads Global Action to Tackle Sexual Violence in Conflict
The Foreign Secretary will announce new support to prevent sexual violence in conflict today (November 28) as he hosts an international conference in London.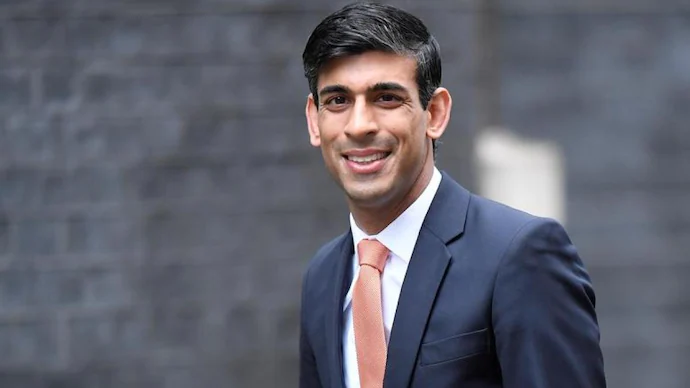 James Cleverly will also launch a new three-year strategy putting survivors at the centre of tackling this abhorrent crime around the world. 

Attendees will include Nadia Murad, a survivor of sexual violence in conflict, her fellow Nobel Peace Prize Laureate Dr Denis Mukwege, and HRH The Countess of Wessex. 
Angelina Jolie will deliver a video message at the conference. 
Foreign Secretary James Cleverly is bringing representatives of around 70 countries together today, to drive forward urgent action to tackle the scourge of sexual violence in conflict – including in Ukraine, Ethiopia and Colombia.
New evidence has shown that an estimated 20 to 30 per cent of women and girls in conflict-affected settings experience sexual violence.
The two-day conference in London this week (28-29 November) will put survivors of this abhorrent crime at the centre of the global response.
Nadia Murad and Dr Denis Mukwege – who won a joint Nobel Peace Prize for their work to combat sexual violence – will be in attendance alongside the Countess of Wessex and International Criminal Court prosecutor Karim Khan. Other survivors, government ministers and representatives of NGOs will also be there to share what they have learned and agree a united response to prevent atrocities from taking place in future.
This week's conference marks 10 years of the UK Government's landmark Preventing Sexual Violence in Conflict Initiative (PSVI).
When opening the conference, the Foreign Secretary will announce a new three-year strategy to tackle sexual violence in conflict which will be backed by up to £12.5 million of new funding.
Developed with survivors, experts in the field, parliamentarians, academics, and NGOs, the strategy focuses on tackling these crimes in seven key countries: Ukraine, Bosnia, Colombia, Democratic Republic of Congo, Ethiopia, Iraq and South Sudan.
Addressing the conference, Foreign Secretary James Cleverly is expected to say:
"The very threat of rape and sexual violence as a weapon of war should bring immediate international condemnation, and swift action to stop those attacks before they start.
"So today, we stand in solidarity, to support survivors and to bring justice. But also to send an unequivocal message to those who order, allow or perpetrate sexual violence: we will not tolerate it and we will push for perpetrators to be prosecuted."
Along with the strategy, the Foreign Secretary will also launch:
A new partnership between the UK Government and the Prosecutor of the International Criminal Court, which could use virtual reality technology to make survivors' experience in court less traumatic.
A new Accountability Commission and Task Force (ACT) for Survivors initiative, developed by the UK to increase successful prosecutions and strengthen other forms of justice. It will provide support for countries with high levels of sexual violence in conflict, to strengthen their national justice systems so they are fit for purpose. This could include mentoring for prosecutors, setting up rapid response mechanisms in crises, and training and support from the UN Team of Experts.
A new 'What Works To Prevent Violence' report which lays out the scale of the issue and puts forward methods, based on evidence, to prevent them. The first phase of the UK's 'What Works to Prevent Violence' programme has shown reductions in violence of around 50%, even in the most challenging circumstances.
Work to translate commitments into action to promote the rights and wellbeing of children born as a result of conflict-related sexual violence. This could include improving national laws, policies and practices.
The UK has been at the vanguard of efforts to combat conflict-related sexual violence for the past decade, ever since former Foreign Secretary William Hague and Angelina Jolie jointly launched PSVI in 2012. Angelina Jolie will deliver a video message at the conference, and Lord Hague will speak in person on the 29th.
Since then, the UK has supported nearly 100 projects across 29 countries – from safe shelters in Bosnia, to judicial support in Iraq and Colombia, and training for peacekeepers in East Africa.
The current situation in Ukraine, as well as recent events in Afghanistan and Ethiopia, demonstrate that work to combat conflict-related sexual violence is still as important as ever.
Last week the Foreign Secretary announced on a visit to Ukraine an additional £3.45m towards projects in the country and the wider region, much of which will go towards addressing sexual and reproductive health.
In a message to the conference Angelina Jolie will say:
"When human beings are physically assaulted in this way, and in some countries for decades, there has to be a decisive global response. When there isn't, it sends a message to both the victim and the perpetrator that we don't truly regard this as a significant crime that needs to be punished and prevented. So this conference should in my view, take a hard look at what has succeeded and what has not."
Dr. Mukwege, Medical Director at Panzi Hospital and 2018 Nobel Peace Prize Laureate, said:
"The PSVI Conference is organised so that all of us attending in London can listen to survivors' voices. This is not the first conference where survivors have spoken up demanding justice, but I hope it will be one of the last – we need to attend as we count down to end wartime sexual violence.
"We are all here today because of survivors. All of them attending this conference represent thousands of others awaiting care, justice and reparations. Very few survivors have received the holistic care – including justice – that they deserve. As the survivors are sharing their recommendations, requests, and opinions, I ask everyone not only to listen to them but also pledge a commitment to act and support their demands."
Nobel Peace Prize Laureate Nadia Murad said:
"It's time to use every tool we have: sanctions, international trials, and universal jurisdiction to show that sexual violence in conflict will not be tolerated.
"We must make state and non-state actors think twice about the consequences of these crimes. Ending the status quo of impunity is essential for preventing people around the world from being subjected to experiences like mine."
NAPHARM: Leading Academics, Industry Operators for Pharmacy Academy Induction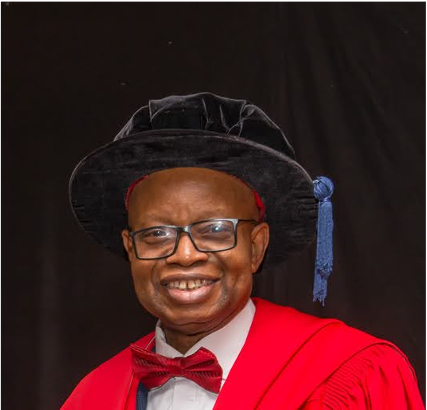 The Nigeria Academy of Pharmacy (NAPHARM) is set to induct 20 leading pharmacists and some captains of industry into its hallowed ranks on December 8, 2022.
The 20 inductees are drawn from a wide array of disciplines, including research and development, management, industrial pharmacy, among others. Some of the more notable prospective inductees include Deputy Vice-Chancellor (Academics) of the University of Benin, Professor Ray Ozolua; Managing Director of GSK Nigeria, Kunle Oyelana; Managing Director, Medplus Pharmacy Chain, Joke Bakare; Executive Director, the Nett Pharmacy Chain, Chris Ehimen; and Registrar of the Pharmacy Council of Nigeria (PCN), Babashehu Ahmed, among others.
In a statement made available to the media, the General Secretary of the Academy, Professor Lere Baale, said that "the Nigeria Academy of Pharmacy is pleased to note that making a selection of 20 distinguished pharmacists from the dozens of stellar applications received was a most arduous assignment." This, he added, "is a reflection of an increasingly pervasive appreciation by pharmacists and other health professionals of the essence of the Academy and a growing determination by many to be part of the Academy's mission."
Also, to be inducted as an Honorary Fellow of the Academy is Chief Afe Babalola, a Senior Advocate of Nigeria and proprietor of Afe Babalola University. While stating the reason for his conferment, Professor Baale, who is also the Chief Executive Officer of Business School Netherlands, said that "The College of Pharmacy, Afe Babalola University, from its staffing to its equipping and curriculum, embodies a great deal of the qualities desired of a 21st century pharmaceutical education, and the Academy desires to symbolically commend Chief Babalola for his foresight."
The Nigeria Academy of Pharmacy is one of Nigeria's specialized academies and its bedrock is the facilitation of scientific research and development towards wellness and good health. To this end, the Academy employs strategic advocacy and other means to enhance government and societal funding and support for scientific research with particular focus on pharmaceutical research.
The formal investiture is billed to hold in Lagos.
2 Productive home remedies for Erectile Dysfunction in Men, And increase of low libido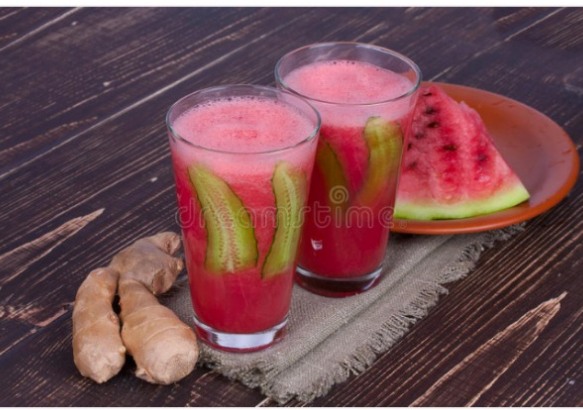 Ok, Relax! The truth is this, As embarrassing as Erectile dysfunction can be, it's not something that is incurable. So today I'll be sharing with us on how to correct the dysfunction and make it functional using the two accessible natural products. That is Ginger and watermelon juice.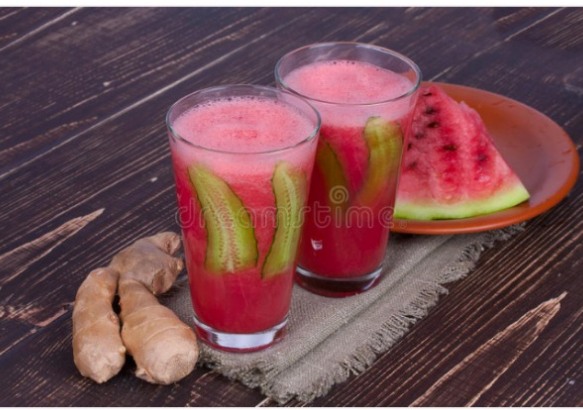 Benefit Of Watermelon and Ginger Combination contains a delicious bright red watermelon flesh which is often eaten in the summer, as it is refreshing while Ginger root is often used as a spice and has some wonderful health benefits.
ERECTILE_DYSFUNCTION AND HOW IT CAN BE REMEDIED USING THESE TWO INGREDIENTS: When ginger and watermelon are mixed together to create a blended juice, they can be used to treat erectile dysfunction in men. Erectile dysfunction is a common condition for men, especially as they get older. It can either be caused by surgery, high blood pressure, diabetes or medication. Watermelon contains an amino acid called L-citrulline. This is very healthy for the human body as it causes the blood vessels to dilate. This lowers blood pressure, increases blood flow and helps men to get erections.The antioxidants will also help to increase your libido. A little exercise can help to stimulate the blood flow. If you have heart disease or hypotension, avoid this combination.But asides the combo function for erection benefits, here are a few health benefits of this mixture.
BODY_CLEANSING: This combination is Cleansing for the body in both men and women.This is very beneficial for the body by helping increase blood circulation, as poor blood flow promotes ill health. The watermelon juice can help to protect the vital organs, preventing dizziness and fainting as we age. This drink helps to hydrate the body, whilst adding lots of vitamins and minerals to your daily regimen.
BODY_STIMULANT: Ginger aids blood flow and warms the body. For Ladies, This is also beneficial as the aroma and flavour of this spice also acts as an aphrodisiac, in order to become "switched on" in the bedroom. This has been referenced in the "Kama Sutra." Drinking these two wonderfully healthy foods together in the form of a juice, will not only help your sex life, but also trigger some wonderful health benefits in your body.
RECIPE1: Watermelon 1 inch, Ginger Root or 1 tablespoon ginger powder.
METHOD: Wash the watermelons outer skin, and then slice the fruit into cubes. Do not remove the watermelon outer skin totally, just leave some whitish skin as this contains many nutrients and chlorophyll which is important. Take around 3 cups of watermelon and place in a blender, along with 1 inch of sliced ginger root. OR 1 tablespoon of Ginger powder. Feel free to add a few ice cubes to cool this if you wish to drink it straight away. Please do not remove the watermelon seeds, they are perfectly edible and contain some health boosting vitamins including A and C, which can help your body in numerous ways. Process the mixture until smooth and then use a sieve/strainer to remove the fibres and drink. This serves around 2-3 glasses. You can drink this every single day as often as you wish. You can also consume it with the fiber if you wish. It is absolutely delicious, and can be used as a healthy breakfast. You can store this drink in the refrigerator for up to 2 days, but the fresher the better with natural juice blends. Fresh ginger is also better than ginger powder. I hope this piece aids you perfectly.
READ ALSO: NAFDAF Warns Health Practitioners To Stop Using US Recalled Ruzurgi Drugs
6 ways Honey can come in Handy for You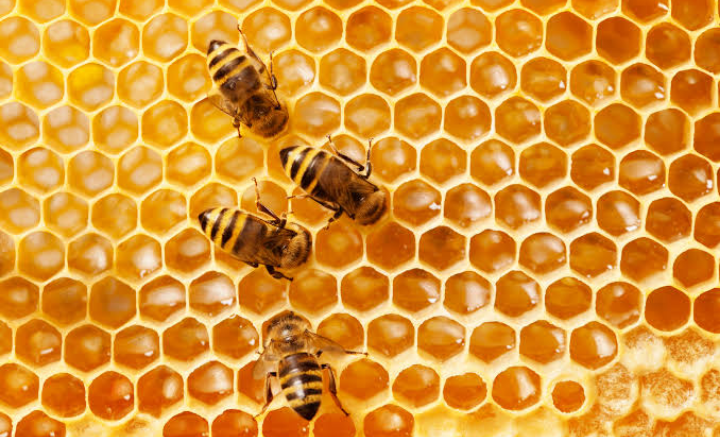 Honey is one of the natural sugars that no matter how much or how plenty you consume it, it never makes you sick. Rather it has so many important things to offer you health wise.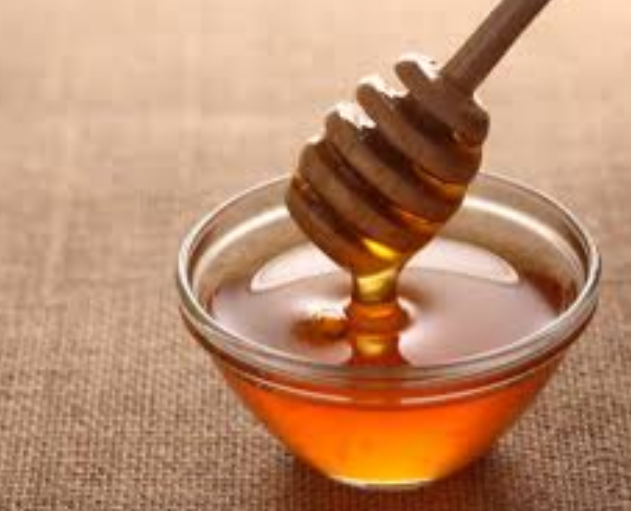 Honey is one versatile sweetener that can be eaten on its own or used to sweeten things like tea, pap, water, etc. It also serves as spray on Bread, Pan cakes, Snacks and many more. For me, I enjoy eating not just honey but the honey comb itself because of it's crunchiness and sweetness.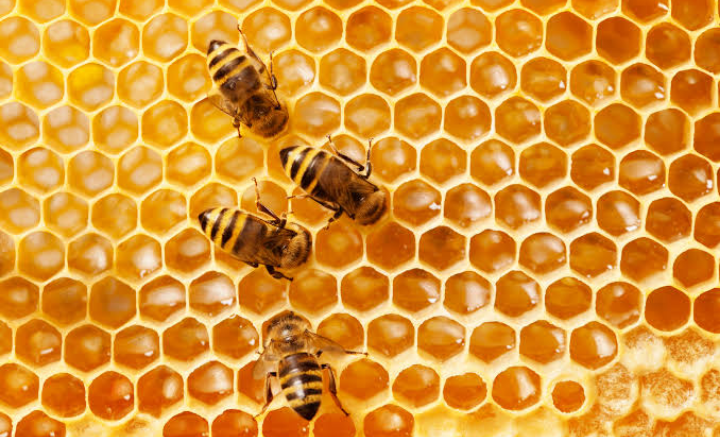 But apart from eating honey or using it in foods, honey has also many health benefits of which I'll be listing just six.
1. Honey can be applied on injuries and cuts. It helps heals wounds quickly. Yes and Yes! So do not be surprised as most natural supplements are great medicines.
2. Probably you never knew that honey can also soften your lips. You can apply it on your lips before going to sleep as it aids in keeping your lips soft and glowing.
3. It fades scars too. Yes it does! But this is a gradual process, And it works. So you can apply it on your scars and use creams made of honey too.
4. It also softens hands, so you can treat your hands to it by using hand creams made of honey. Let's just say it can keep or make your skin soft and flawless. So try a body cream made with honey.
5. It also delays skin aging. This one is a major reason why people use it for skin mask and all. It refreshes the skin and renews it.
6. Intake of honey also help treat some ailments like psoriasis, stomach pain, Catarrh, and many more.
Generally, the breakthroughs honey gives to the human's health is very wide. So you should be encouraged to make honey a part of your home necessities.
All pictures were gotten from Google.
Read also: 10 Benefits of SEX