Actress Empress Njamah reveals she's been under duress, blackmail and have suffered physical assault from her so called Fiance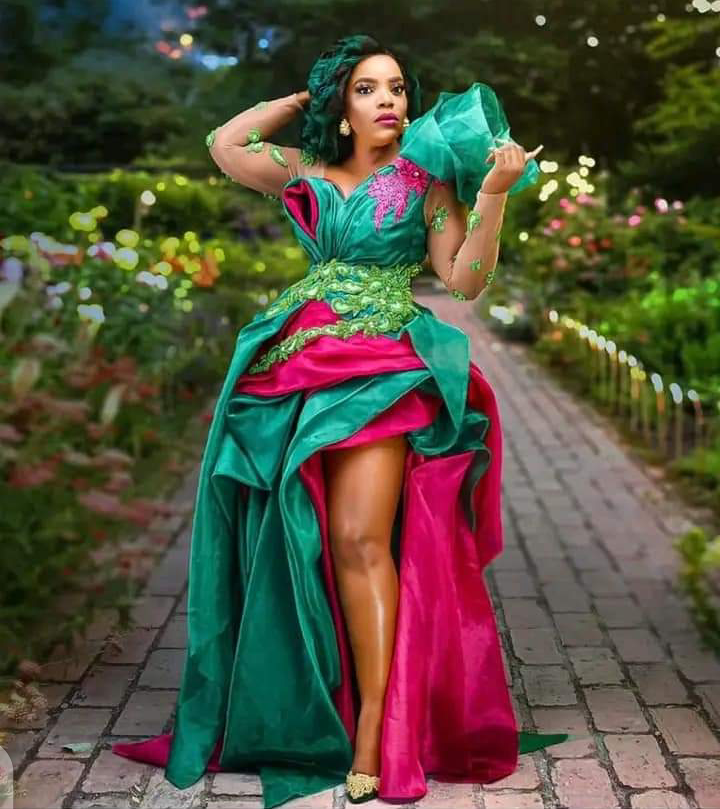 Some days ago, A video of the Nollywood actress, Empress Njamah surfaced the internet as she announced being engaged in the video to a certain man who was also shown in the video. However, Something about the video was off as the actress was looking stressed out and not properly dressed for the video.
She finally came Out to cry Over the said Engagement. She debunked the rumours that she is engaged.
She also revealed how her said 'fiance' has been physically assaulting her, in a Livestream via her business Instagram account on Friday.
Njamah revealed that the engagement video on her personal page was made under duress and that she had been scammed, beaten, held hostage by the man, who she said is from Liberia.
In her words, She said, "A guy that one couldn't even call a human being came into my life in pretence of wanting to marry me, I didn't know that he had other motives and he came when I was very vulnerable, when I lost my friend, Ada Ameh.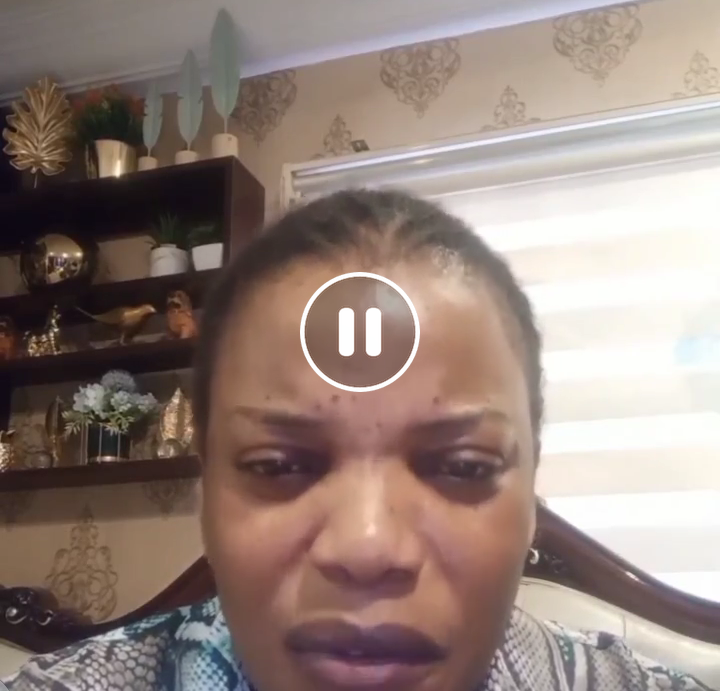 I've been speaking to this guy for months on phone, speaking to people I thought were his relatives, everything is just a scam. He came into my life, said he could not leave me because I wasn't not okay.
I really wasn't okay, I was hiding it from the press. The death of my friend broke me down so bad I could not function and he said he was going to stay with me, I didn't know he was busy gathering his tools, his materials which he was going to use to blackmail me."Afterwards, he had my naked videos and he changed, He started hitting me and when I wanted to talk and tell him this can't work; he blackmailed me with my own videos and said I'm going nowhere and that's when he turned into an animal.
He beats me anytime, locks me up, put the keys in his pocket, in my own house. I didn't have access to leaving my room. This is the guy who lied to me that when he came into Nigeria, all his things were stolen, his phones, his credit cards, his clothes and he got into trouble and he needed lawyers which I gave a huge amount of money, talking about millions.
He was out, he came to Abuja and started living with me. I became a shadow of myself, The Empress you know became a shadow of herself, if you were around me, you'd notice my social life was no more, there was nothing to post anymore.
My fans were asking 'Are you okay?' They didn't know I was going through something worse than that."The actress added, "He wrecked me, finished everything.
This person I'm telling you actually got a ring and forced me to do a video, which he posted on my page because he has access to my page. He changed all the passwords, logged me out of every email I have, everything I have, all my phones, my iCloud, everything, I don't have access to anything, I don't mind. I'm alive to tell you the story, I was able to run that night, I ran into the street, not minding who or how, I fell into a gutter. I was able to see a mallam to ask for a phone. I called my brother and he picked me from the hospital, the following morning, took me home.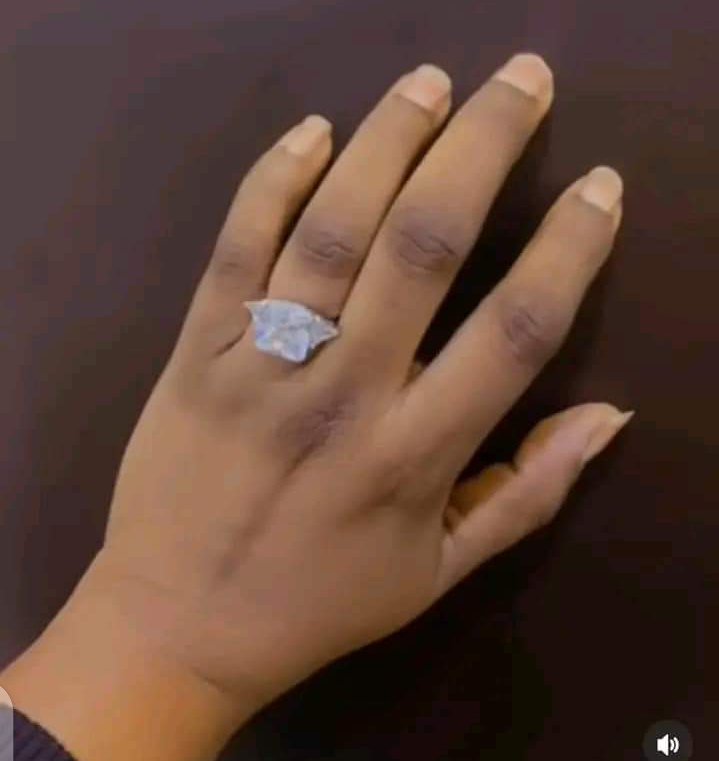 "This guy came back, after looking for me, took my car, took my international passport, he took my remaining money. He took my iPad, my earpods, he had two bags of my valuables, took the car and left. He has the guts to be sending threat videos saying whatever I do, whoever I tell he'll put it out there. "I'm not the one handling that page. #empressnjamah is not been handled by me. Go to my page and see the video he posted, does that look like something I will post? I was under duress posting that video called engagement.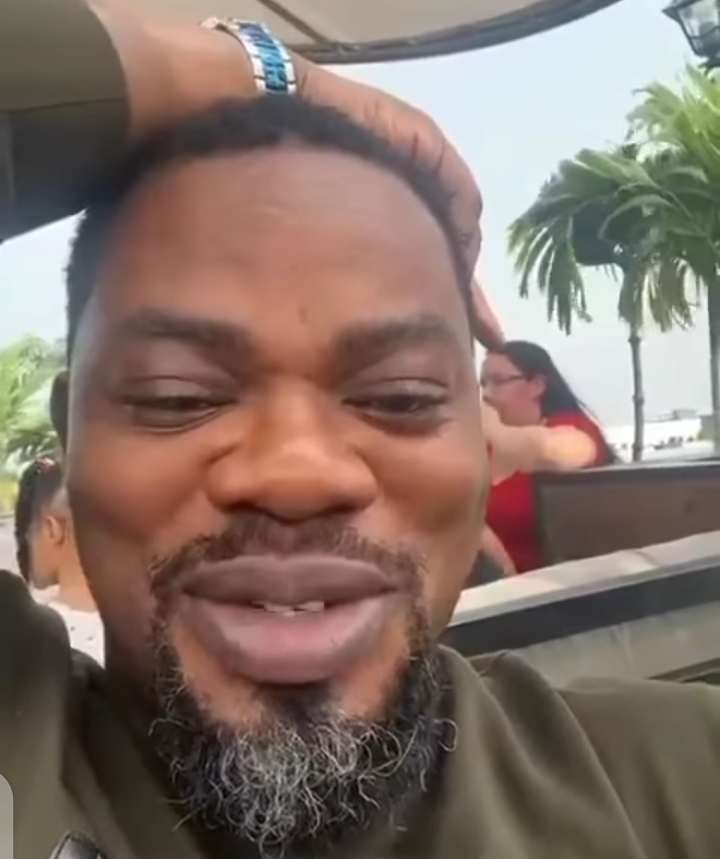 We hope Actress Empress Njamah gets through this, And that the man is caught and brought to book.
READ ALSO: Singer Banky-W and Actress Adesua Etomi finally reveal their son's face
Female Teacher arrested for allegedly sleeping with a 16 year old student in exchange for giving him good grades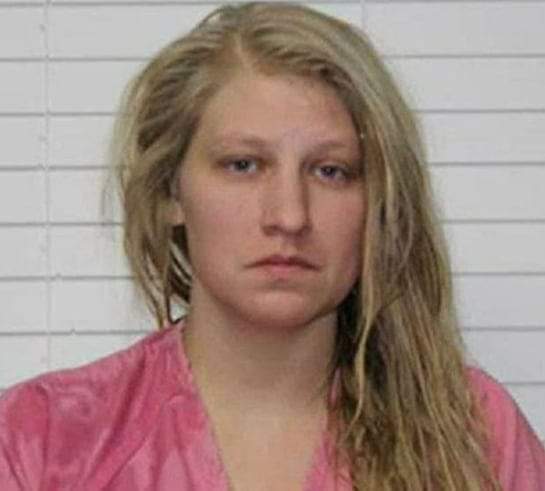 A female Teacher named Lena Stewart, Who is a 26 year old Teacher in Nixa High School in Missouri, USA, has been charged with two counts of second-degree statutory sodomy, one count of statutory rape, three counts of sexual contact with a student, and one count of sexual misconduct.
The charges relate to alleged incidents dating back to October 2022.
The student was 16 at the time and the age for sexual consent in Missouri is 17.
According to investigators, the student claimed that his teacher was lenient in class towards him.
The young boy said he did not have to do much work to receive an A and was worried his grades would drop if he didn't comply with her sexual demands.
The case is still on going.
About Chioma Ajunwa, The legendary Female Footballer and Athlete who is now an Assistant Commissioner of Police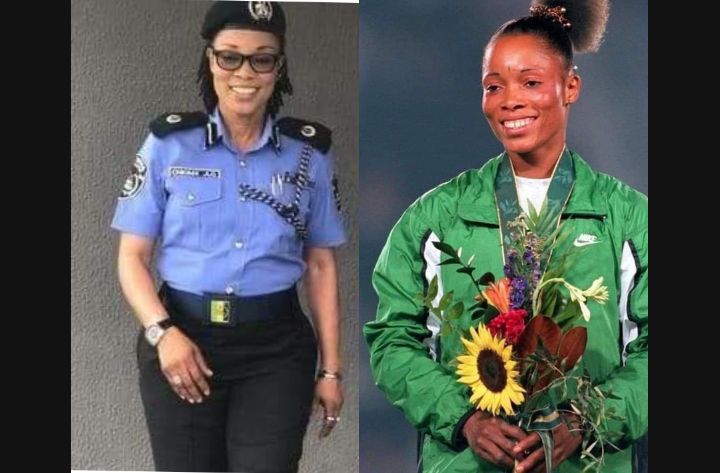 Chioma Ajunwa is a name that will always be on the history map of Nigeria, Especially when it has to do with sports.
Chioma Ajunwa born on the 25th of December 1970, is one of the pioneer players of women's football in Nigeria, she represented the Super Falcons of Nigeria at the first Women's World Cup in 1991.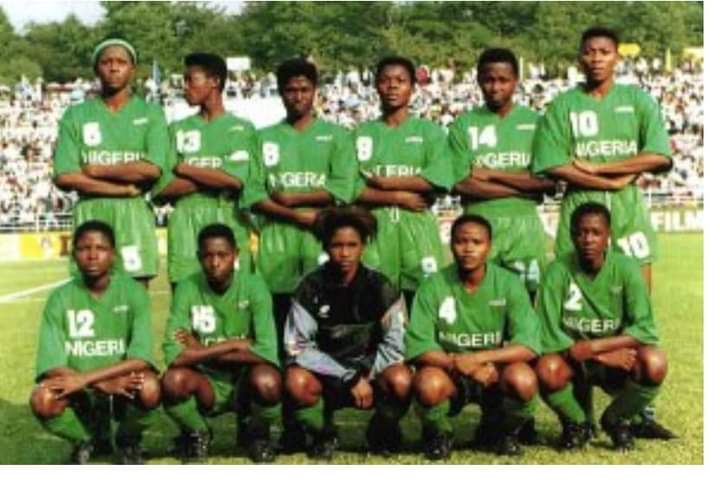 Ajunwa performed as a track and field athlete and specialised in the 100m, 200m and long jump.
Ajunwa was banned from the sport for four (4) years after failing a drug test in 1992 despite maintaining her innocence.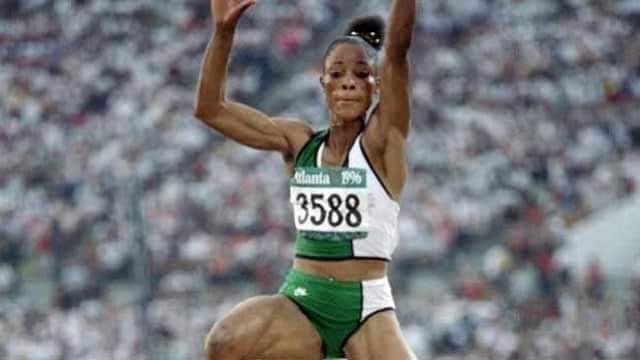 Following the completion of her suspension, Ajunwa went on to become the first West-African woman, as well as the first Nigerian, to win an Olympic gold medal in a track and field event when she emerged victorious in the women's long jump event at the 1996 Olympics in Atlanta, with a jump length of 7.12 meters (on her first attempt) during the final.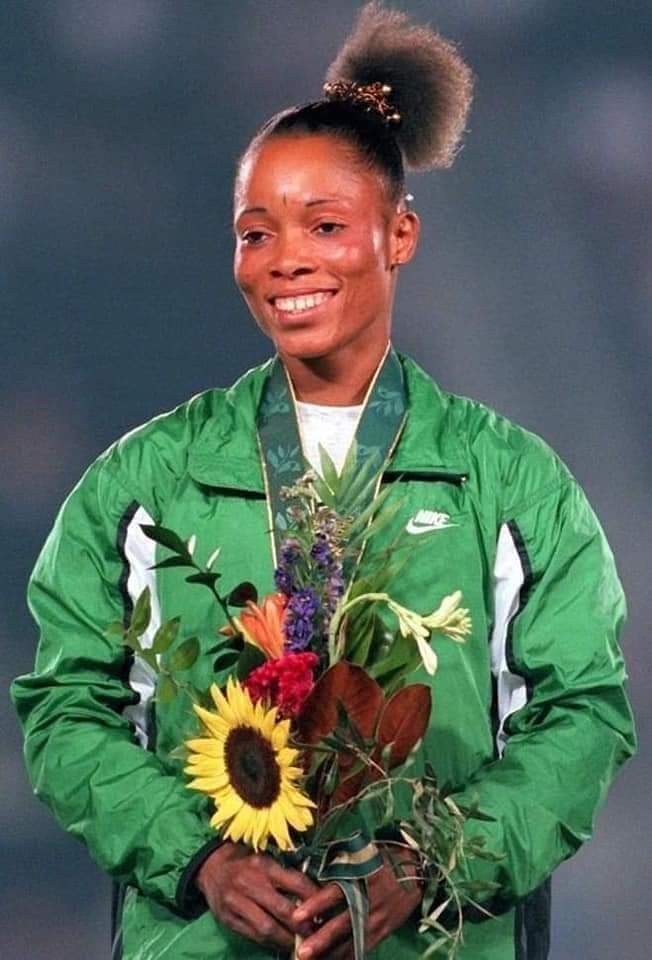 Following her Olympic gold medal at Atlanta '96, Ajunwa was given a national award – Member of the Order of Niger (MON) – by the then Head of State of Nigeria, Gen. Sani Abacha.
Ajunwa remains only person (Male or female) to have represented Nigeria as a footballer (the FIFA Women's World Cup) and as an athlete (100m, 200m & Long Jump) till date.
Chioma Ajunwa-Opara, is now an Assistant Commissioner of Police (ACP).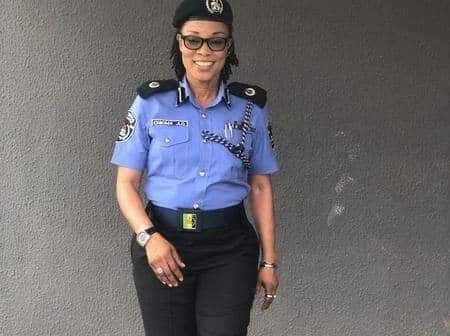 She hails from Ahiazu -Mbaise in Imo State. The Ahiazu -Mbaise Stadium was named after her "Chioma Ajunwa Stadium".
Her Achievements and Medal Records
Won a Silver medal (Long Jump) at the 1997 World Indoor Championships in Paris.
Won a Gold medal (Long Jump) at the 1996 Olympics Games in Atlanta.
Won Gold medal (Long Jump) at the All Africa Games in 1991.
Won a Bronze Medal (4x100m relay) at the 1990 Commonwealth Games in Auckland.
Won Gold medal (Long Jump) at the African Championships in 1989.
She is the first African woman, as well as the first Nigerian, to win an Olympic gold medal in a track and field event.
Chioma Ajunwa is undoubtedly a legend!
READ ALSO: Iranian footballer, Amir Nasr Azadani to face 16 years Jail term instead of death penalty for protesting against Nation's oppression on Women
We need more Female participation in Nigerian Politics for more perfect Democracy – Writer, Chimamanda Ngozi Adichie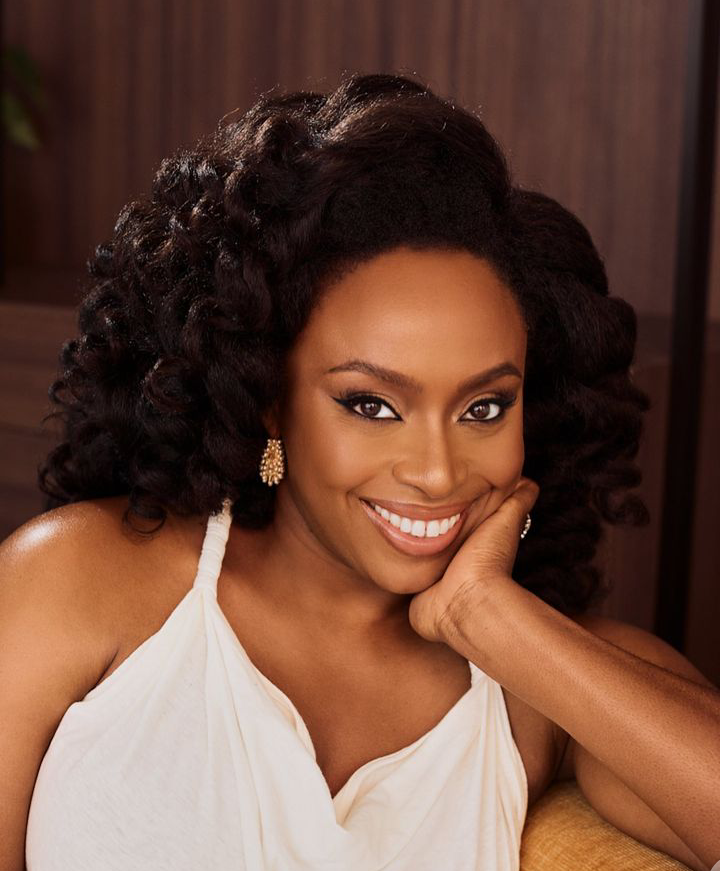 Chimamanda Adichie is of the opinion that More Women In Politics Makes For More Perfect Democracy.
The Award-winning Nigerian writer on Wednesday, made a case for women participation in politics.
In a video which she shared on her Instagram page on Wednesday, She aired her mind of the important responsibilities which women could carry out perfectly for the country, If given a chance.
The celebrated author also announced her collaboration with Women In Successful Careers to organize a non-partisan fundraiser for women contesting political positions in elections to fund their campaigns.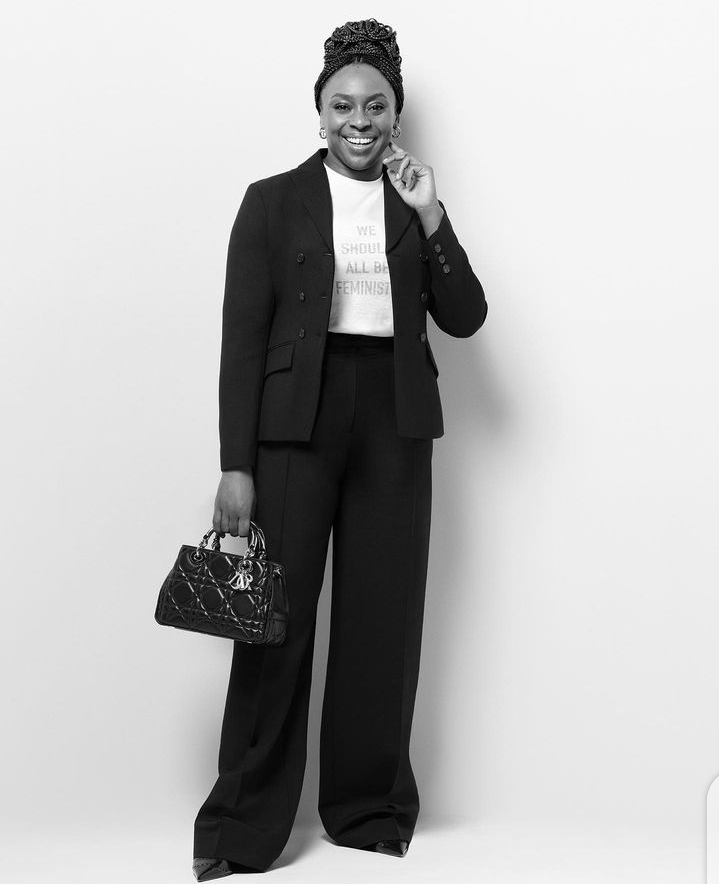 Speaking about women in politics, Adichie said, "I think that because of the challenges women face, because of the socialisation women experience, that women are more likely to do things differently. Women are more likely to think of consensus for example, women are more likely to put their egos aside. But on the other hand, I do not think that the case for women is that they are better. I think the case for women political candidates and political representation is that women are full citizens. And if we want a more perfect democracy, then we should want better representation."
Recall that she was conferred a Chieftaincy title in her hometown recently. And she's the first female to receive such an honour.