Actress Empress Njamah reveals she's been under duress, blackmail and have suffered physical assault from her so called Fiance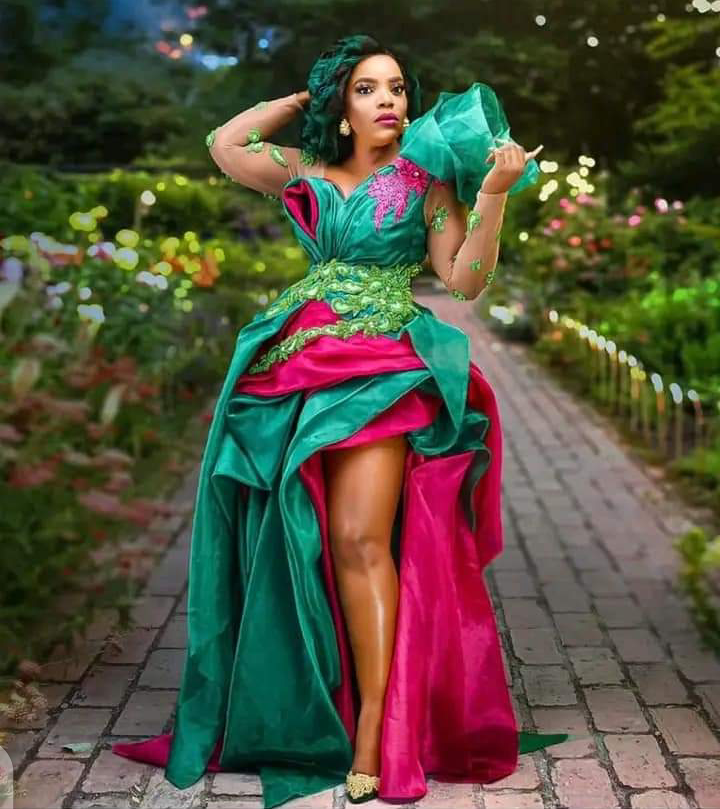 Some days ago, A video of the Nollywood actress, Empress Njamah surfaced the internet as she announced being engaged in the video to a certain man who was also shown in the video. However, Something about the video was off as the actress was looking stressed out and not properly dressed for the video.
She finally came Out to cry Over the said Engagement. She debunked the rumours that she is engaged.
She also revealed how her said 'fiance' has been physically assaulting her, in a Livestream via her business Instagram account on Friday.
Njamah revealed that the engagement video on her personal page was made under duress and that she had been scammed, beaten, held hostage by the man, who she said is from Liberia.
In her words, She said, "A guy that one couldn't even call a human being came into my life in pretence of wanting to marry me, I didn't know that he had other motives and he came when I was very vulnerable, when I lost my friend, Ada Ameh.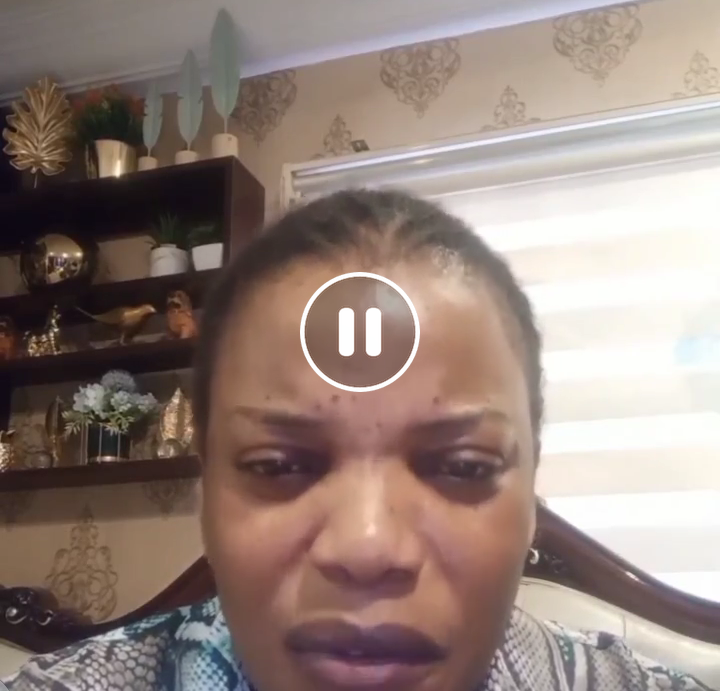 I've been speaking to this guy for months on phone, speaking to people I thought were his relatives, everything is just a scam. He came into my life, said he could not leave me because I wasn't not okay.
I really wasn't okay, I was hiding it from the press. The death of my friend broke me down so bad I could not function and he said he was going to stay with me, I didn't know he was busy gathering his tools, his materials which he was going to use to blackmail me."Afterwards, he had my naked videos and he changed, He started hitting me and when I wanted to talk and tell him this can't work; he blackmailed me with my own videos and said I'm going nowhere and that's when he turned into an animal.
He beats me anytime, locks me up, put the keys in his pocket, in my own house. I didn't have access to leaving my room. This is the guy who lied to me that when he came into Nigeria, all his things were stolen, his phones, his credit cards, his clothes and he got into trouble and he needed lawyers which I gave a huge amount of money, talking about millions.
He was out, he came to Abuja and started living with me. I became a shadow of myself, The Empress you know became a shadow of herself, if you were around me, you'd notice my social life was no more, there was nothing to post anymore.
My fans were asking 'Are you okay?' They didn't know I was going through something worse than that."The actress added, "He wrecked me, finished everything.
This person I'm telling you actually got a ring and forced me to do a video, which he posted on my page because he has access to my page. He changed all the passwords, logged me out of every email I have, everything I have, all my phones, my iCloud, everything, I don't have access to anything, I don't mind. I'm alive to tell you the story, I was able to run that night, I ran into the street, not minding who or how, I fell into a gutter. I was able to see a mallam to ask for a phone. I called my brother and he picked me from the hospital, the following morning, took me home.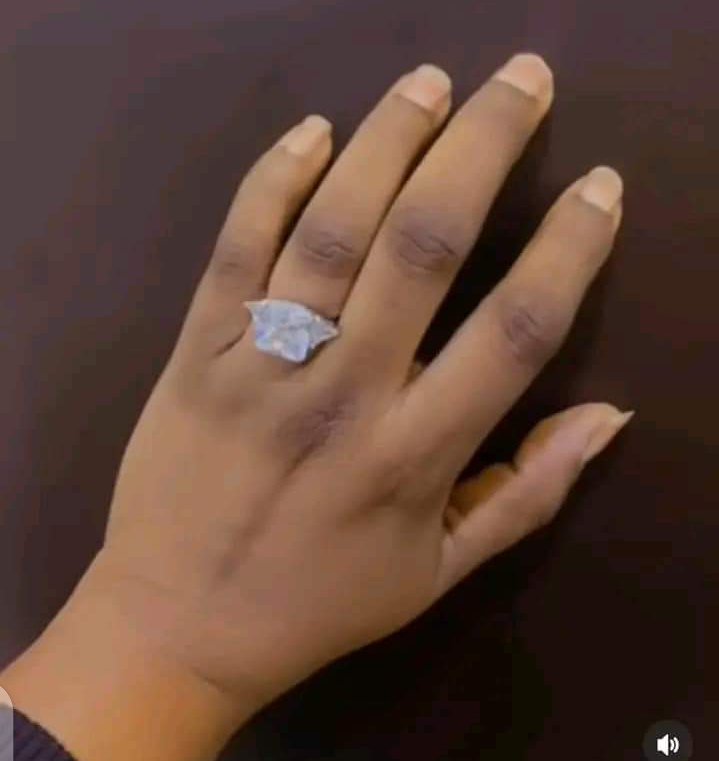 "This guy came back, after looking for me, took my car, took my international passport, he took my remaining money. He took my iPad, my earpods, he had two bags of my valuables, took the car and left. He has the guts to be sending threat videos saying whatever I do, whoever I tell he'll put it out there. "I'm not the one handling that page. #empressnjamah is not been handled by me. Go to my page and see the video he posted, does that look like something I will post? I was under duress posting that video called engagement.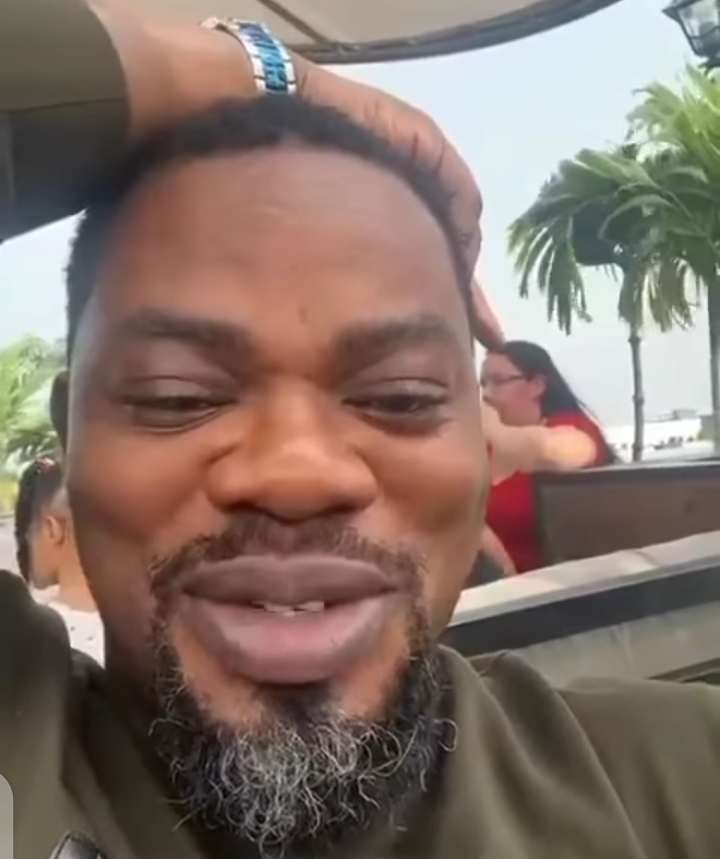 We hope Actress Empress Njamah gets through this, And that the man is caught and brought to book.
READ ALSO: Singer Banky-W and Actress Adesua Etomi finally reveal their son's face
Femi Falana Demands Coroner's Inquest Into Mohbad's Death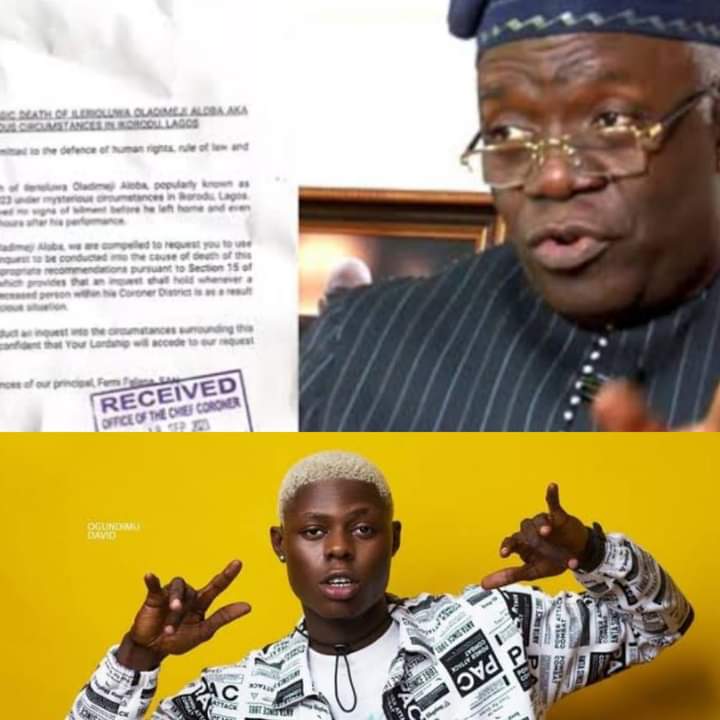 Human rights lawyer, Femi Falana (SAN), has demanded a Coroner's Inquest into the death of Ilerioluwa Aloba, aka Mohbad.
Falana made the demand following the controversial death of Mohbad, who d!ed on September 12, 2023 and was laid to rest the next day.
The demand was contained in a letter to the Chief Coroner, High Court of Lagos State in Ikeja.In the letter, Falana said his law firm was aware of the
"very tragic death" of Mohbad and wanted an inquest to "be conducted into the cause of death of this young promising musician and make appropriate recommendations pursuant to Section 15 of the Lagos State Coroner's Law 2007 which provides that an inquest shall hold whenever a coroner is informed that the death of a deceased person within his Coroner District is as a result of a death in a violent, unnatural or suspicious situation".
The request, signed by Folakemi Falana and dated September 18, 2023, added:
"We hereby request Your Lordship to conduct an inquest into the circumstances surrounding the tragic death in Lagos State and we are confident that Your Lordship will accede to our request with utmost urgency."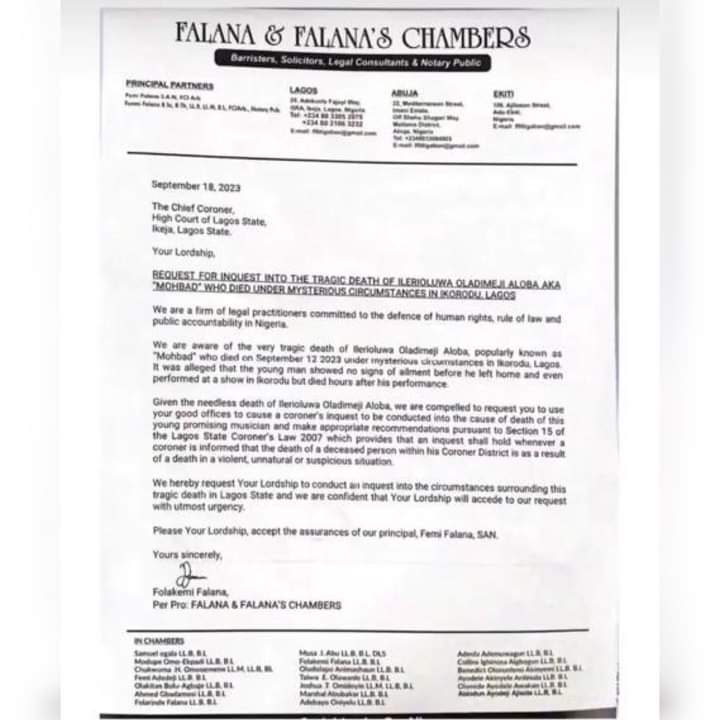 Actor/Pastor Jimmy Odukoya To Become New Senior Pastor Of Fountain Of Life Church After His Dad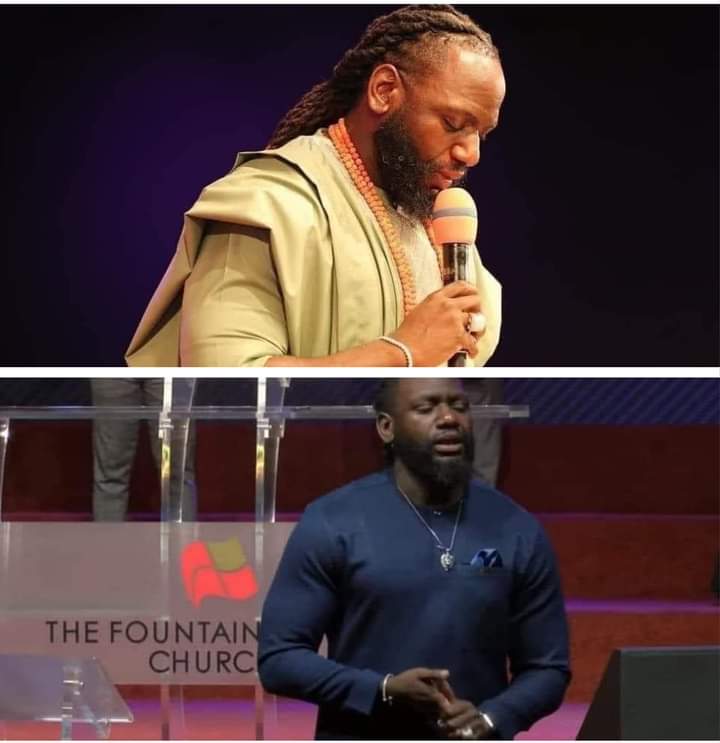 Actor and Pastor Jimmy Odukoya, The First Son of Late Pastor Taiwo Odukoya has been elected as the new Senior Pastor Of Fountain Of Life Church while sister Tolu Odukoya Ijogun, Appointed as associate senior pastor.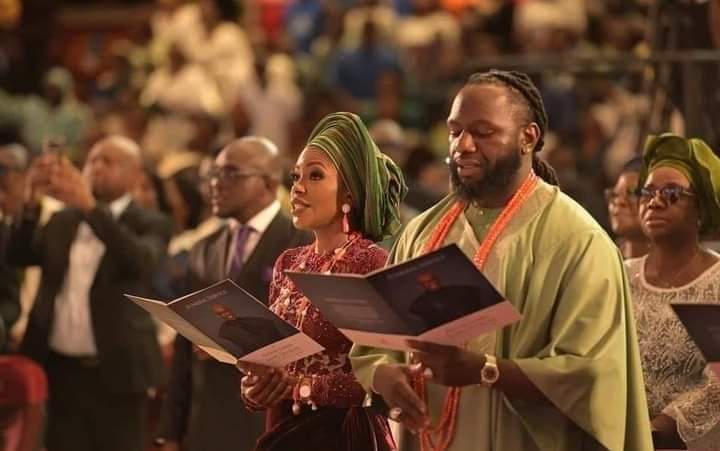 In an exciting development, the Fountain of Life Church has introduced its new General Overseer, Pastor Jimmy Odukoya, succeeding his father, Pastor Taiwo Odukoya. This transition marks a significant moment in the church's history.
Adding to the momentous occasion, Pastor Jimmy Odukoya's sister, Tolu Odukoya Ijogun, has been appointed as the new Associate Pastor, further strengthening the church's leadership team.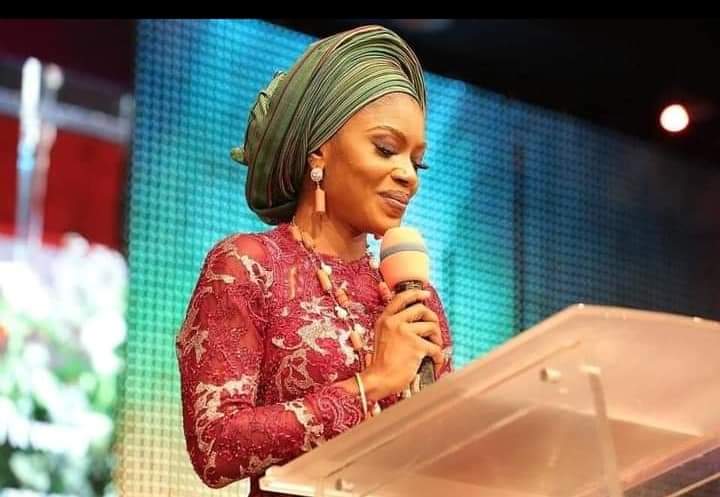 The ordination service for Pastor Jimmy Odukoya is scheduled to take place on the 30th of September, where the congregation will witness the passing of the torch to the new leadership.
Although this has been raising lot of mixed comments online because of Jimmy's physical looks (His dreads and Tattoos)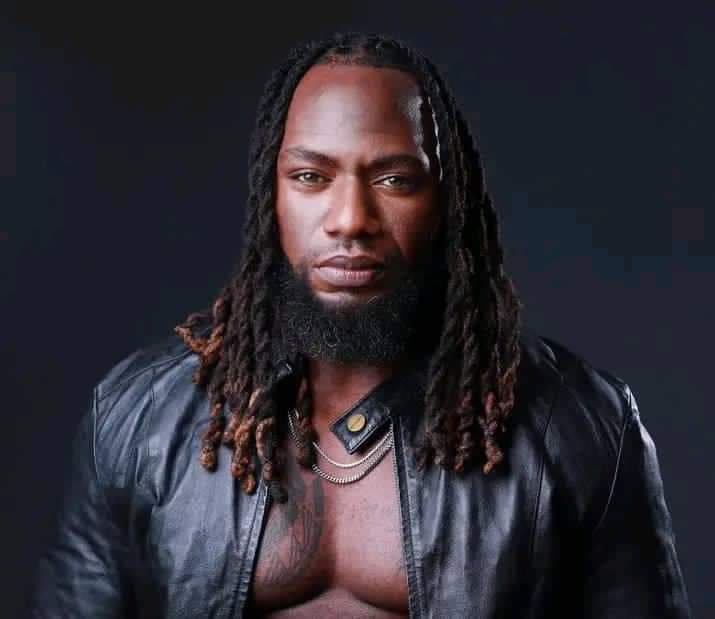 And because he's also an actor.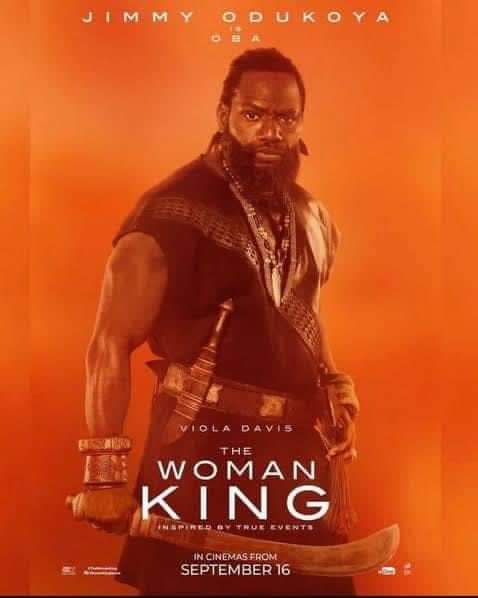 Three Suspects Arrested For Allegedly Killing And Harvesting Organs Of A Bike Man In Port Harcourt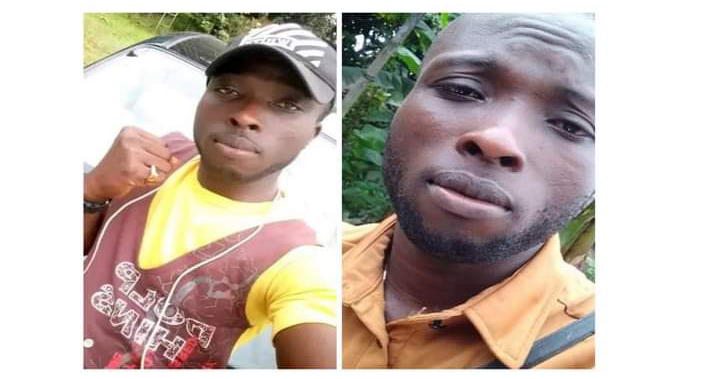 The Rivers State Police Command has arrested three suspects for allegedly ki!ling a young man identified as Progress Iyogo and harvesting his organs in Ogbaraye community, Abua/Odual Local Government Area of the state.
A community source, who gave his name Otuks, told PUNCH that Progress, an Okada rider, who hails from the Aminigboko community, was conveying some goods from Abua Central (Abua LGA), when the incident happened.
The source said an unidentified man suspected to be a ritual k!ller had contracted a group of five young men to bring some human parts offering money in return community.
"They are drug boys. So, a suspected ritualist went to arrange with them to get a tongue and a heart. And from what I heard, the man promised them over N2m," the source said.
"So, the man they k!lled was an Okada rider. He was rushing to drop somebody's luggage from Central Abua to Amingboko around 11pm,"
"This incident happened along the Emebu/Obrean boundary. So, they k!lled the man, and cut off some of his parts. It happened on Friday night. After committing the crime, they fled, but three of the suspects were later arrested.
The spokesperson for the state Police Command, SP Grace Iringe-Koko, who confirmed the incident on Sunday, September 17, said the suspects have been arrested.
"Yes, I can confirm the incident. The three suspects who perpetrated that act have been arrested. They have been transferred to the State Criminal Investigation and Intelligence Department," the PPRO added.