Lagos Hosts Gathering of Nigeria's Top 50 Digital Economy Enablers 2023
By Sandra Ani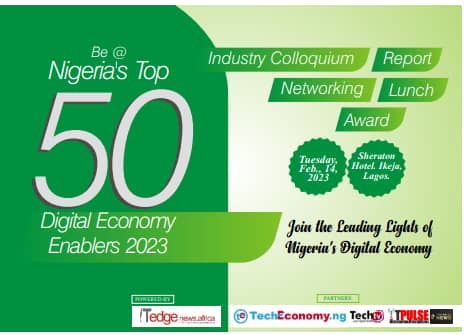 Lagos, Nigeria's commercial capital, is hosting the opening edition of Nigeria's Top 50 Digital Economy Enablers February 14, 2023 at the prestigious Sheraton Hotel & Towers. Nigeria's Digital Economy is evolving positively in spite of a diversity of challenges for organisations in the public and private sectors.
Inspired by the need to express both the challenges and the iconic actors that have emerged to drive Africa's fastest growing digital economy, the continent's major tech-biz publication, published since 2007, IT Edge News.Africa (www.itedgenews.africa) and its Partners will be focusing on Nigeria's Leading Lights referencing Nigeria's Top 50 Digital Economy Enablers at an Industry Colloquium &Award Ceremony this February just before as the country goes to the poll to elect new political leaders. The One Day Industry event is featuring a Nigeria's Top 50 Digital Economy Enablers Recognition Ceremony; an Industry Networking Lunch; Nigeria Digital Economy Special Report; and the forum on 'Nigeria's Digital Economy – Myth or Fact?'
According to the Project Team Lead, Dr. Sola Afolabi, The event is "a platform for industry Recognition, Industry Stock-Taking & Industry Insights with a view to provide a guide as to what direction Nigeria's entire spectrum of ICT ecosystem will take as the transition for a new government begins."
He adds: "This event is driven by collaboration of stakeholders within and outside the media to ensure a wide,and more inclusive selection of the sector's leading lights as well as to offer a broader understanding of the challenges and the inspirations that drive Africa's largest ICT market. Event partners include TechEconomy; ITPulse; TechandBiz.com; and TechTV (NTA).
Also, while the event is focusing on the leading lights within the rank of CEOs/Director Generals across corporate Nigeria, the Nigeria's Top 50 Digital Economy Enablers team recognises the great efforts by certain members of management in helping to drive the agenda of their organisations' at advancing Nigeria's digital economy agenda.
The event, therefore, will be specially recognizing the commitment of certain individuals in being not just their organizations' voices but also articulate purveyors of themes of progress around Nigeria's Digital Economy.
TestNigeria 1.0: Quality Software Will Give Nigeria's Digital Economy Competitive Advantage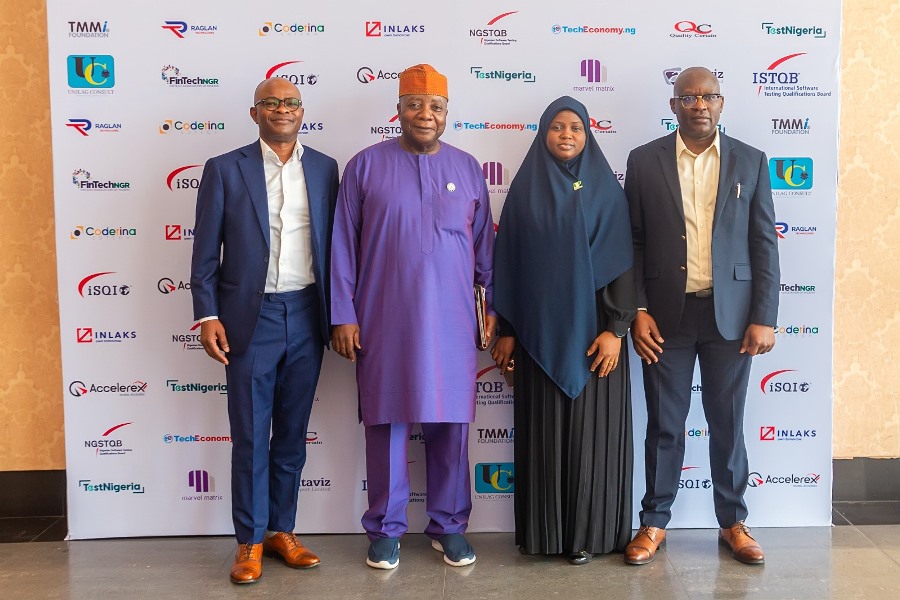 Effective software quality assurance in the Nigerian Digital Economy will greatly impact the digital economy's accelerated growth, says Professor Isa Ali Ibrahim (Pantami), Nigeria's Minister of Communications and Digital Economy.
He remarked in the lead address at the first-ever Software Testing Conference in Nigeria with the theme "Impact of Software Quality Assurance in the Nigerian Digital Economy", organized by Nigeria Software Testing Qualification Board (NGSTQB) on Wednesday, November 23, 2022, at Oriental Hotel, Victoria Island, Lagos, Lagos State.
Pantami acknowledged that the importance of software in global development cannot be overemphasized hence software powers the hardware, and most of the innovations in all sectors and spheres of life.
"If you look at the world's advancement in the internet economy, transportation, financial services, power, cyber security and many life endeavours; software is the secret to that success. I can categorically say that the world would not have achieved much if there was no invention of software.
"The article by Jeff Lawson in the Harvard Business Review argued that in the digital economy, your software is your competitive advantage.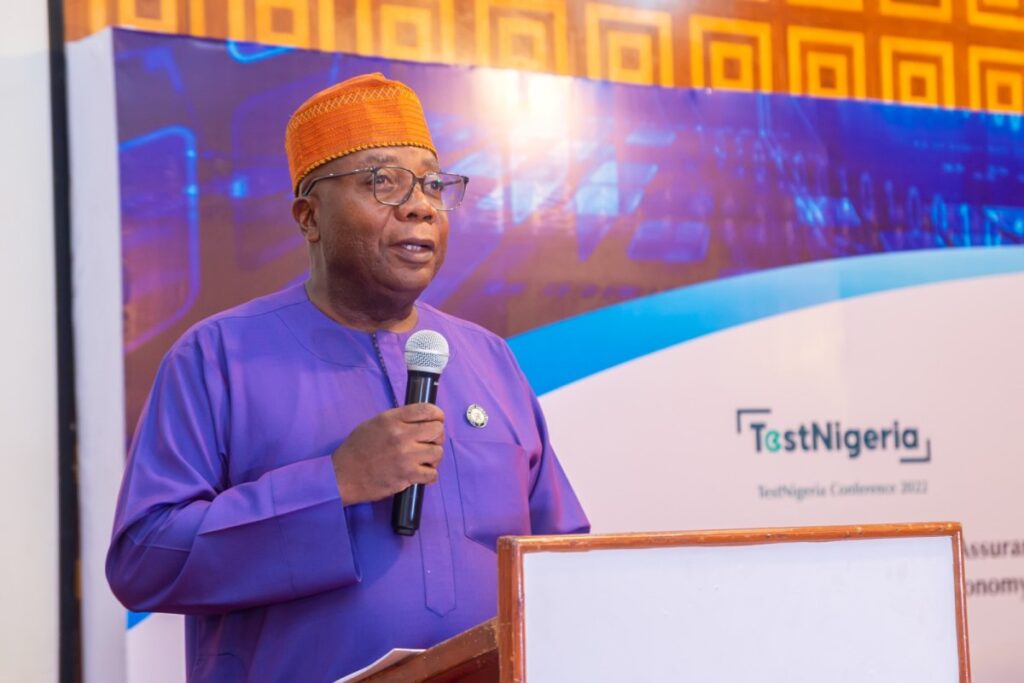 "He said 'many companies respond to digital competition by embracing methodologies like agile, building 'innovation centres,' acquiring startups, or outsourcing app development to consulting firms. But the true disruptors know that in the digital economy, whoever builds the best software wins. Companies that want to compete need to empower their developers and adopt a 'software mindset'".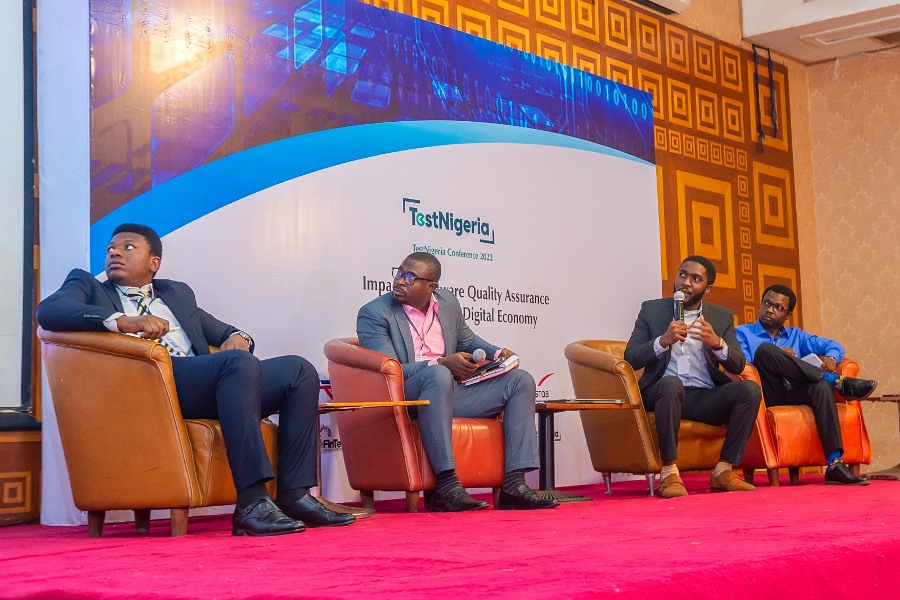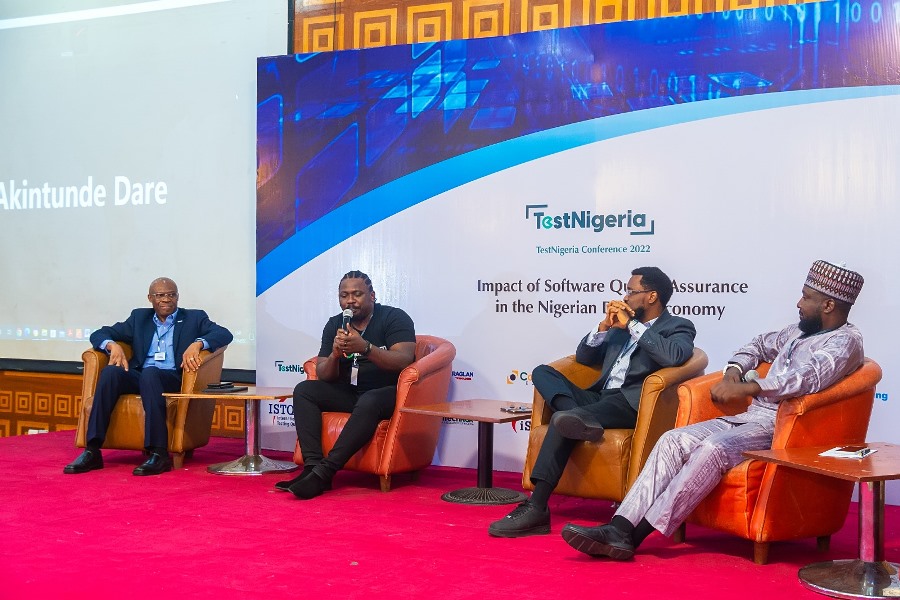 "This same argument applies to any country that wants to succeed in the digital economy era. We have seen the implication of this during the Covid-19 pandemic. The technology (especially ICT) industry which is powered by software benefited the most. The industry's growth skyrocketed".
The Minister who spoke through Dr Engr. (Mrs) Falilat Jimoh, Digital Architect Manager, NITDA, said, however, one of the greatest challenges the software industry is facing today is issues of quality.
He referred to a report by Synopsys Inc in the US which finds that many organisations allow software quality to lag behind other objectives, but that lack of attention comes at a steep price.
"In 2020, the cost of poor software quality in the US was approximately $2.08 trillion. That is why software quality assurance and testing is a big industry today. According to a comprehensive research report by Market Research Future (MRFR), 'Software Quality Assurance Market information by Solution, by Deployment, by Organization Size and Region has been forecast to reach USD 14.01 billion market size by 2027'".
"There is, therefore, a need to take full advantage of the opportunities the software industry is going to play in the digital economy growth while ensuring the challenges that could hinder software quality do not thwart the progress we have collectively in the digital economy sector".
Pantami, therefore, said that the theme of the first edition of the Software Testing Conference: 'Impact of Software Quality Assurance in the Nigerian Digital Economy' is apt as effective software quality assurance in the Nigerian Digital Economy will greatly impact the digital economy's accelerated growth.
"Web portals and apps are now part of our daily routine. This conference provides the platform to discuss and share our ideas on the use and need for Software Quality Assurance and its effect on the Nigerian Digital Economy.
"In the last two decades, there has been an upsurge in the use of Digital technologies all over the world. Nigerians are not left out in the uses of digital technologies in services provision, trade, socializing and communication with one another. Consequently, Nigeria has seen tremendous growth in digital services, ranging from eCommerce to Fintech Services. Therefore, the potential of the digital economy to create economic growth, employment and innovation cannot be underestimated.
"Bearing in mind the importance of a digital economy, His Excellency, President Muhammadu Buhari, GCFR, approved our request to redesignate the Federal Ministry of Communications as the Federal Ministry of Communications and Digital Economy on the 17th of October, 2019. The change was officially endorsed at the Federal Executive Council on the 23rd of October, 2019 and the process of implementing a digital economy for the country began on the 24th of October, 2019, which was approved as the Digital Nigeria Day.
"The redesignated Ministry also had an added mandate of developing the digital economy in line with the focus of the Federal Government and the first step was the development of a Policy and Strategy to drive the development of the Digital Economy.
"Specifically, the ICT sector provided 3 unprecedented contributions to the Gross Domestic Product (GDP) of the country in the last 3 years, namely 14.07% in Q1 2020, 17.92% in Q2 2021and 18.44% in Q2 2022. At each time, that has been the highest-ever contribution of the ICT sector to the GDP. This is unprecedented in our history.
"We have shown that the digital economy can greatly support the traditional economy.
"The contribution of the digital economy to the gross domestic product (GDP) of Nigeria and its role in making the economy resilient to adverse events like the COVID-19 pandemic are 2 good examples of the impact of the digital economy on the traditional economy.
"Software quality assurance has a great role to play in accelerating the achievement of the objectives of Nigeria's Digital Economy Policy and Strategy (NDEPS) pillars. The pillars are Developmental Regulation; Digital Literacy and Skills; Solid Infrastructure; Service Infrastructure; Digital Services Development and Promotion; Soft Infrastructure; Digital Society and Emerging Technologies; and Indigenous Content Promotion and Adoption.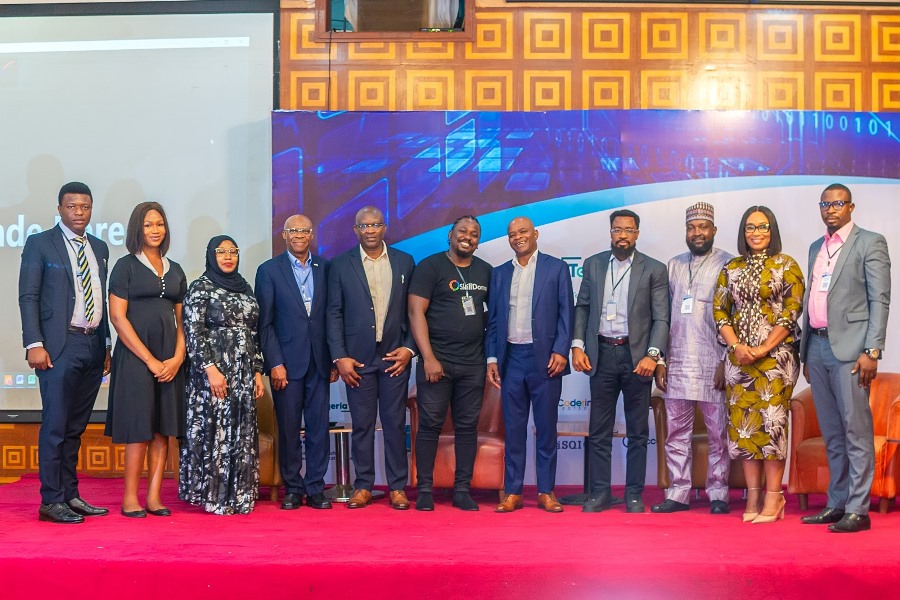 "With the transition to digital platforms, we must ensure our digital products are tested and certified by members of NGSTQB and if there is a need, a member of the International Software Testing Qualifications Board (ISTQB).
"We would strengthen our partnership with the NGSTQB to provide training on software quality assurance to many interested individuals.
"With higher user expectations and the need to deliver higher–quality software, Software Quality Assurance testing and certifications are a must. Everyone in the software business knows the landscape is constantly changing, and testing helps to manage the risks associated with the development and adoption of software.
"Considering the potential growth of software, the economic and risk-reducing benefits of software quality assurance; there is a need to develop the necessary capacity in software testing and quality assurance to tap this aspect of the software industry.
"The mission of NGSTQB is 'to generate public awareness of the economic and risk management benefits that professional software testing practices offer' is in line with these needs.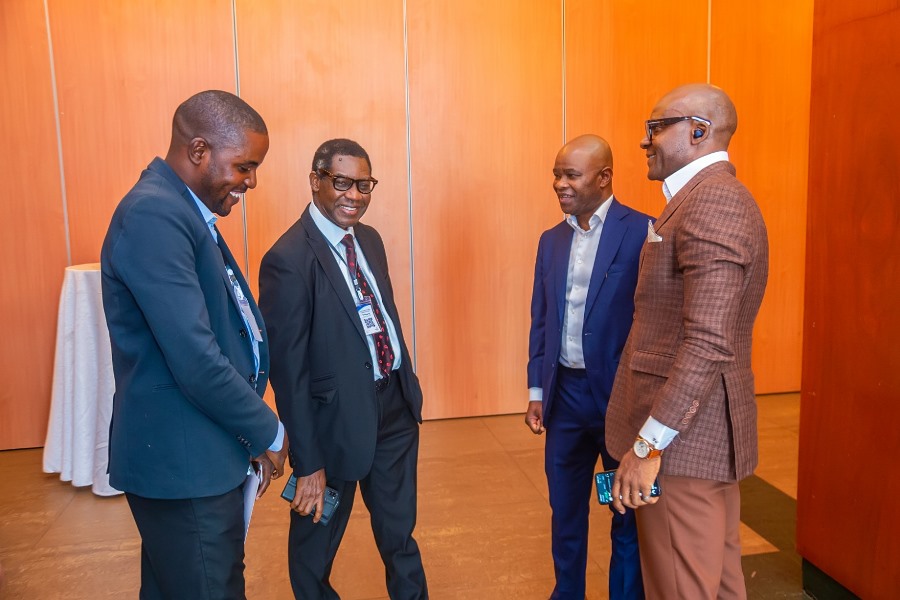 "By ensuring the software we use in business or governance for public service delivery, and social and economic activities are certified, it has the potential to greatly enhance cost-effectiveness, reduce security breaches, promote product quality, and ensure better user experience and customer satisfaction".
He said that the Ministry is always willing to partner with relevant stakeholders to advance the course of software quality assurance and testing to promote a sustainable digital economy in Nigeria. In conclusion, it is worth noting that Software Quality Assurance will boost the quality of digital products and services in Nigeria and, in turn, positively impact the Digital Economy.
TestNigeria Conference 1.0 sponsored by Inlaks, Global Accelerex, Quality Certain, Altaviz Support, The Nigeria Office for Developing the Indigenous Telecoms Sector (NODITS) and others, featured networking cocktail, keynote presentations, panel sessions and fireside chat including special sessions on Software Test Improvement in Organisations; Growing Software Testing Ecosystem in Nigeria's Educational Sector, and the Need for Certified Test Professionals in Organisations.
Speakers:
Speakers at the two-day conference include Prof. Isa Ali Ibrahim Pantami, Minister of Communications and Digital Economy (Nigeria), Mr Hakeem Fahm, Hon Commissioner, Lagos State Ministry of Science and Technology, Mr Olivier Denoo, President of the International Software Testing Qualifications Board (ISTQB), Mr Bob Van de Burgt, the Test Maturity Model integration Foundation (TMMi) Local Chapter Manager, Mrs Rakiya Mohammed, Director of IT, Central Bank of Nigeria (CBN), Dr Babatunde Oghenobruche Obrimah, Chief Operating Officer, FINTECH Association of Nigeria, and Dr Chika O. Yinka-Banjo, Department of Computer Sciences, University of Lagos.
Others are Mr Koye Sodipo, Senior Product Owner, Microsoft Nigeria, Mr Abimbola 'BB' Babalola, Head, Testing Centre of Excellence (TCoE) Digital Organization, Sterling Bank PLC, Mr Yusuf Abba-Kyari Kura, Software Quality Assurance Manager, Federal Inland Revenue Service (FIRS), Mr Akinyemi Adejuwon, Quality Assurance Engineer, Global Accelerex, Mr Femi Niyi, Chiarman Board of Trustees, Coderina and Mr Collins Onweagba, Atlavitz Support Limited.
In his message to the delegates, Mr Boye Dare, President of NGSTQB, said that while businesses all over the world are transforming themselves to adapt to this new normal, the software industry globally is reaping the benefits of the Covid-19 due to increased demand for technology.
In his words, "In Nigeria, companies are starting to look inwards for their software needs which have now led to an increase in the demand and acceptance of indigenous software. We can boldly say that Covid-19 has opened a floodgate of opportunities for the Nigerian software industry and presented a gateway to emancipate the industry from the clutches of imperialism.
"If Nigerians, including the government, begin to buy from Nigerian software providers, Nigeria would have an industry that would internally generate over $2 billion annually and that alone would spiral into other African countries, then to other countries all over the world.
He added that TestNigeria Conference is the first software testing conference in Nigeria that was purely dedicated to all things software testing and quality assurance.
"The central objective of TestNigeria Conference is to create a forum for professionals to discuss how the Nigerian IT ecosystem can start developing quality software that meets international standards and help achieve Nigeria's Digital Economy Strategy", Dare said.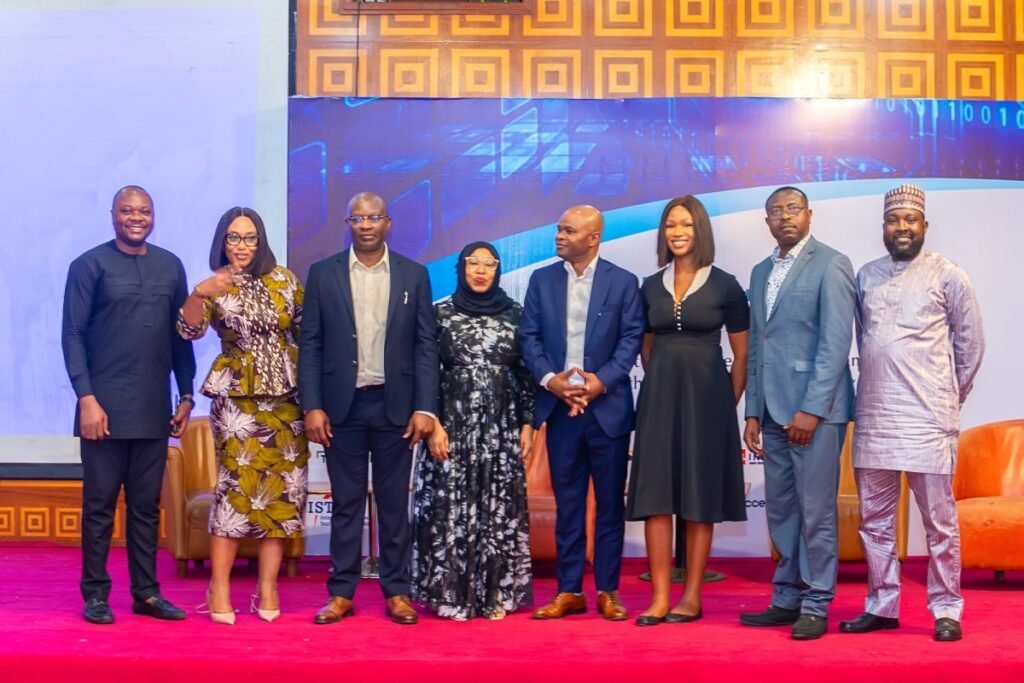 Recommendations:
– Delegates called on the government to back NGSTQB as a platform to chat about the course of software quality assurance in Nigeria to promote the digital economy.
– Delegates sought for more synergy among industry players to push for 'Nigeria software' adoption
– The conference stressed the need for skills development to bridge the gap created by brain drain in the sector
– Industry players pledge willingness to support NGSTQB in implementing the recommendations from the conference.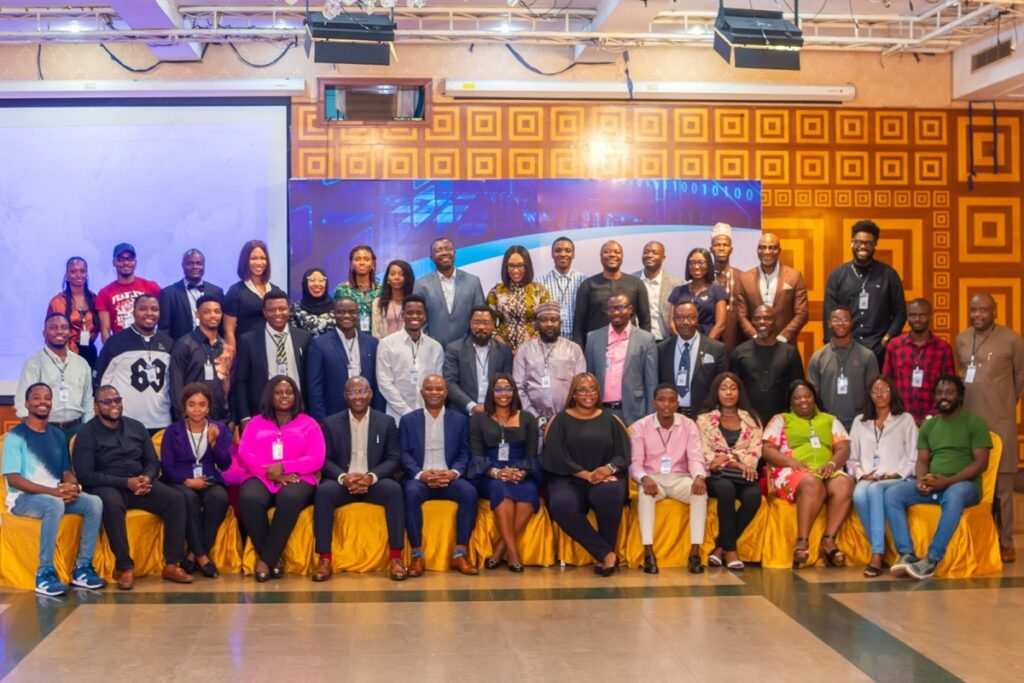 GAIN and Afreximbank Empowers Young African Entrepreneurs
The program GAIN-AFREXIMBANK Masterclass on Entrepreneurship and Intra-Africa Trade is an empowerment program.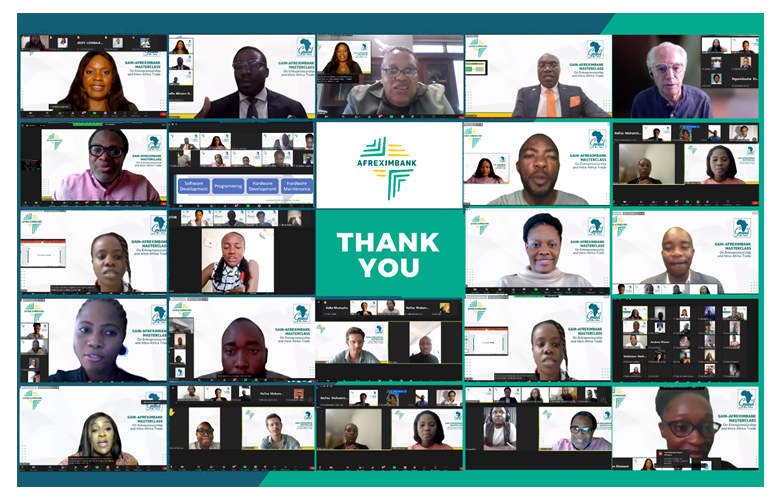 Grand Africa Initiative(GAIN) in collaboration with Africa Export-Import Bank (AFREXIMBANK) trained young African Entrepreneurs from across Africa.
The program GAIN-AFREXIMBANK Masterclass on Entrepreneurship and Intra-Africa Trade is an empowerment program.
This is part of the Africa Export-Import Bank's effort to increase participation of African young entrepreneurs in cross border trade and expand trading activity under the African Continental Free Trade Agreement (AfCFTA) which is pivotal to the continent's economic transformation.
Grand Africa Initiative (GAIN ) is a Pan-African Non-governmental organization helping African young men and women, between 15 and 35 years, develop and harness their unique ideas, talents and abilities for success in education, entrepreneurship, innovation and employment. Training, empowering and providing technical support to African young men and women by equipping them with digital, leadership, employability, and entrepreneurial skills for self-sustenance.
The program was designed to equip young African entrepreneurs who were selected from across Africa with skills to build and scale their businesses across borders; learn key insights that will help them identify opportunities in various African Markets, expand their businesses, manage trade finance, form partnerships, grow their income, leverage the opportunities of the AfCFTA, attract foreign direct investment and create employment for more youths.
The program received applications from one thousand, three hundred and seventy-six (1,376) young African entrepreneurs from twenty-nine(29) African countries across the five(5) regions in Africa out of which two hundred (200) were selected. The participants were selected based on the set criteria .
The program kicked off on the August 8th, 2022 with a virtual opening ceremony which had the Executive Director Grand Africa Initiative-GAIN, Ms. Chinwe Okoli; the Senior Manager, AU/AFCFTA Relations and Trade Policy, African Export-Import Bank Mr Babajide Sodipo and the Keynote Speaker His Excellency Thami Mseleku, the High Commissioner of South Africa to Nigeria, selected participants and members of the public in attendance. It was a 3 month program that had intensive live masterclass facilitated by global experts and leaders in various aspects of business who brought to class experience and mastery. The participants learned from facilitators from Africa, America, and Europe who covered fifteen(15) broad topics,which was followed by mentorship and business advisory sessions with experienced mentors and experts in various business sectors.
Expected outcomes of the program include: Increase in the number of properly structured businesses, rise in international business partnership deals between young entrepreneurs to promote Intra-Africa trade, emergence of new breed of global entrepreneurs in Africa, creation of more job opportunities for Africa youths. Beneficiaries of the program have been equipped with skills and knowledge needed to beyond build globally competitive businesses, record higher trade volumes, position, and expand their businesses to take advantage of the AfCFTA and contribute to economic development of Africa.
The immediate impact of the program can be seen from the participant's testimonials about the program:
"This program is top notch. It went beyond my imagination. I applied SWOT techniques to strategise my business which really helped out these 3 months". Amina Onawo Mohammed, CEO Unique shis Green Products Ltd, Nigeria
"Before I joined this program, my ideas were not structured and I was blind to the possibilities out there and how I could benefit from ACFTA. This program has introduced the idea of networking and the importance of having a clearly defined strategy and branding". Robert Chikuse, CEO Rowdach Enterprise, Malawi
"The program is an important step towards opening up African opportunities. Expanding the youths engagement in the International Trade and exports market". Kevin Maino, CEO Regime CONSULTIUM ENTERPRISE, Kenya
"I want to deeply say thank you to Grand Africa Initiative-GAIN and AFREXIMBANK for this and life transforming Masterclass, I have learnt a lot from both the sessions as an Entrepreneur and I have been equipped with the relevant knowledge and information to excel in my business world. The class and mentorship sessions by GAIN professional mentors and other industry experts is highly commendable. The communication of the GAIN teams is also top-notch, And I recommend this Entrepreneurship Masterclass to other people. All thanks to Ms. Chinwe Okoli, God bless GAIN and team, God bless AFREXIMBANK". Godswill Nnabugwu Alegu, CEO GOLDEN PRIMEGA ENTERPRISES NIG. SERVICES, Nigeria
"To be part of this program was needed in a time like this. I need to be challenged and see that my business is not about my small country. It opened my eyes to more African countries,more opportunities.It showed me mentors and business I can learn from". Gaëlla Abizera Gahama, CEO Gaaga Hair and Makeup, Burundi
"The GAIN-Afreximbank Masterclass is what every African entrepreneur needs". Augustine Sensie Bangura, CEO Sierra Agri foods, Sierra Leone
"This program is mind blowing and it has widened my knowledge on marketing and the facilitators were professionals". Musisi Clement Isaiah, CEO Moruta Investment Co. Ltd, South Sudan
"I gleaned and absorbed so much from the program. I am ready to elevate my business and best prepared for trading in Africa ". Sandiswa Mgolozeli, CEO Epitomely Interior Doctors, South Africa
"It has really been value packed as it expanded my boundary of thoughts to seeing possibilities". Markus Matthew, CEO Macfeshi Technologies, Nigeria
"This training is extremely relevant for the African SME, it shifts one's mindset from business for daily survival to lasting legacy". Mkhudzo Hamoonga, CEO Nobility Accounting & Advisory, Zambia
"GAIN-AfreximBank, thank you for the opportunity to network and learn. The lessons were quite amazing. GAIN went all out to find key industry leaders and speakers who shared so much needed information, which is very impactful in my business operation. This has indeed been an amazing experience. I am confident that through the tools shared, my business will grow". Mosebetsi Rapitso, CEO Iconics Pty Ltd, Lesotho
"I can say I have gained more than what I have expected from this training. Overall the training was so good that I have decided to suggest others to participate in similar future training organized by GAIN-AFREXIMBANK". Tihtina Belamo, CEO TABOR CERAMIC, Ethiopia
"I have learned beyond what I expected. I have taken several master classes and GAIN-AFREXIMBANK master class is the best so far". Ngwain Sih Elisabet, CEO Phoenix revival association, Cameroon
"During the course of this training, I have been able to generate more streams of income by expanding my business. This training surpassed my expectations". Letsogile Serojane, CEO Magmr Holdings, Botswana
"Before I joined I had no mode of my business, I was just doing business just to keep myself busy and know that I'm doing business but after my masterclass it's when I'm really a business woman. Now I see my sales getting into the numbers that I never expected, African Entrepreneurs need a masterclass such as this". Jacqueline Kawishe, CEO BARRON GROUP OF COMPANIES, Tanzania
The role of youth entrepreneurs cannot be overemphasized in unlocking the economic potentials of Africa and building a strong economy in Africa and the world at large, hence, GAIN is focused on promoting youth development for empowerment by continually designing programs aimed on building the capacity and igniting the positive energy of the greater segment of Africa's population – the youth.
Key Highlights from Grand Africa Initiative's GAIN Youth Summit 2022
The summit attracted over 3000 participants from 62 countries across the world.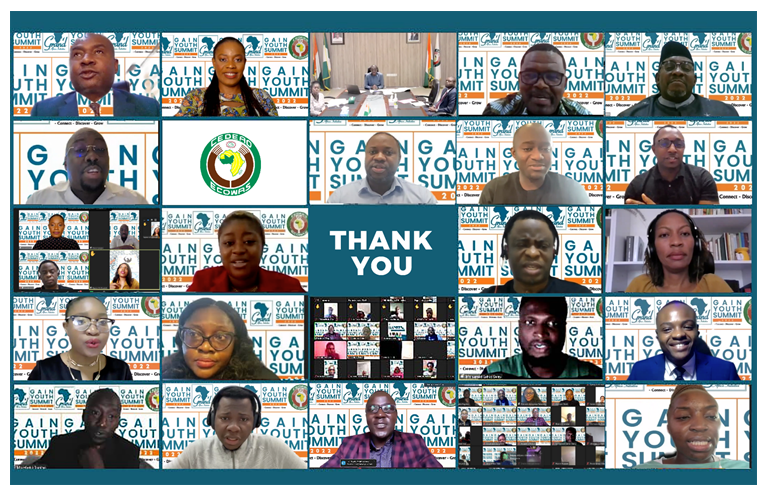 Grand Africa Initiative (GAIN) on the 28th and 29th October, 2022held the third edition of her annual youth summit tagged GAIN Youth Summit 2022.
This pan-African summit had Prof Benedict O. Oramah, The President and Chairman, Board of Directors, African Export-Import Bank, Egypt as the keynote Speaker who was ably represented by The Afreximbank's Regional Chief Operating Officer-Anglophone West Africa, Mr. Eric Monchu Intong. Guest Speakers at the summit include the High Commissioner of Namibia to Nigeria, H.E Mr Humphrey Geiseb; Ambassador of Cote D'ivoire to Nigeria Mr Kalilou TRAORE; Dr Tony Elumelu, Ag. Director of Private Sector Development at the ECOWAS Commission, Nigeria; Caroline Njuki, Officer in Charge and Chief Technical Advisor Inclusive Jobs and Education, International Labour Organisation, Kenya; Mr Eric Nges, Vice President, J.P Morgan, Germany; Mr Obinna Iyiegbu (Obi Cubana), the Chairman and CEO, Cubana Group; Mr Sam Itodo, Executive Director, YIAGA Africa, Nigeria; Mr Ehia Erhaboh, Executive Vice President, Operations and Technology, Interswitch Group, Nigeria; Mr Emmanuel Asika; Country Manager- HP Nigeria; Omni Channel Manager-HP ACE, Princess Adeyinka, Founder Happy Coffee, Nigeria; Rapitso Motsebesi, CEO Iconics Pty, Lesotho. Key partners for this year's summit include the ECOWAS Commission and Embassy of the Republic of Guinea in Nigeria.
The summit attracted over 3000 participants from 62 countries across the world.
The theme of the summit was "The Africa We Want: Nexus Between the Youth, Peace and Entrepreneurship II"
In his Keynote Address, Prof Benedict Oramah, the President and Chairman, Board of Directors, African Export-Import Bank, Egypt congratulates GAIN on the excellent work it is doing, especially with regards to entrepreneurship development and youth employment in Africa.
The Afreximbank Boss called for the prioritization of developmental programmes that facilitates youth integration into trade value chains by both public and private sector players as the solution to the problem of youth unemployment on the continent. He made this call while delivering the keynote speech at the summit. Prof. Oramah emphasized that youth entrepreneurship and innovation are pivotal to the continent's economic transformation and so young people should be fully empowered and equipped with the tools to provide solutions to the challenges on the continent.
Oramah stated that "To maximize the AfCFTA's benefits, and to exploit other opportunities in global value chains, Africa's youth must be fully empowered to participate in cross border trade. It is especially important that young people are given the tools they need to express themselves as entrepreneurs and equipped to innovate solutions to the continent's raft of socio-economic issues. We must also ensure that youth perspectives are represented at all levels of the policy formulation process"
"It is therefore necessary for both public and private sector players to prioritize the development of targeted programmes that facilitate youth integration into trade value chains. Afreximbank, in playing its part, is committed to addressing the financing, technical capacity and market access limitations that currently impede the expansion of youth-led trade in Africa"
"Harnessing African youth and positioning this demographic as an engine for economic growth is the collective effort of all, therefore, we must rise to the challenge and ensure that Africa actualizes the potential that this constituency holds with regards to the development of our beloved continent".
In her opening speech, Chinwe Okoli, the Executive Director of GAIN, stated that there is a need to understand the current situation of Africa as it provides the baseline for creating the Africa we truly want. Speaking on the impact of the summit so far, she stated that "over the past three years, the GAIN Youth Summit has deepened the discourse and contributed to shaping policies around strategies to unleash the economic potentials of young Africans to build sustainable prosperity on the continent.
"Learning from the previous summit resulted in the launch of GAIN Entrepreneurship Masterclass in 2021".
She emphasized that GAIN believes strongly that the pace of development of Africa depends on the rate of youth development and how GAIN in strong partnership with her partners have trained and empowered young African Entrepreneurs and continues to do so.
"In partnership with the Development Bank of Nigeria for instance, we have trained young women entrepreneurs selected from the six geographical regions of Nigeria. And in partnership with Afreximbank, we have also trained young Africans from 29 African countries within 2022 alone and GAIN will continue to design and implement interventions in response to critical issues that impact the youth in Africa".
Delivering His goodwill message, the High Commissioner of Namibia to Nigeria, His Excellency Mr Humphrey Geiseb, commended Grand Africa Initiative(GAIN) for its work in bringing opportunities for business to African Youth.
In his words "Youth represent a rapidly growing segment of our population. It is important to provide an enabling environment particularly peace and political stability to position the youth to
play a meaningful role. Africa needs to mainstream the presence of young peoples' voices and recognize their engagement and contributions".
"Adequate development that involves the youth is needed to ensure that young people utilize their knowledge, youthful energy and resourcefulness to transform Africa's raw material into
value added products. Youth innovation through entrepreneurship can indeed play a vital role to develop our continent".
He highlighted the need for African youths to continue to deepen unity and cooperation across the continent on youth matters and that GAIN Youth Summit is an important platform to emphasize the potentials of youths as partners in economic development and as key players in finding solutions to enable the youth to overcome the devastating impact of the pandemic"
His Excellency Ambassador Kalilou TRAORE, Ambassador of Cote d'Ivoire to Nigeria and ECOWAS while responding to the question on how leadership can steer the continent and countries therein in the right direction as a panelist on the day 1 of the summit said "Governance and leadership in Africa is about a clear vision and challenges we have to overcome to achieve our aspirations, So, we need leaders with transformational capacities to make it happen".
Mr Eric Nges in his response to a question on the kinds of leadership needed to propel Africa's development, said "Africa is rich in natural resources and a resilient population. He identified three(3) types of leaders which includes: Visionary/Imaginative leaders, Inspirational leaders and Aspirational leaders" emphasizing the need for good leadership in Africa to drive the transformation on the continent.
Speaking on the panel topic Unlocking the potentials in Africa: The Leadership Question, the Executive Director, YIAGA Africa, Nigeria, Sam Itodo says leadership questions cannot be overlooked if Africa is going to achieve the 2063 goals; leadership is about taking responsibility and Africa needs leaders who will be proactive in taking responsibilities, leaders that care about generational equity, care about the future, care about the youths and also leaders who know when to leave the stage".
He emphasized that young people are not asking the right questions and are not prepared enough to take over leadership roles in the continent. He enjoined Africa youths to widen their horizon and build alliances across nations and ages.
Dr Tony Elumelu, Ag. Director of Private Sector Development at the ECOWAS Commission, speaking on migration and peace said In Africa , migration is our way of life and it is not necessarily a bad thing but rather it depends on how it is handled and the purpose. He implored African governments to create a good environment for people to stay and also strong institutions to regulate mobility to ensure safety thereby giving Africans a ray of hope and reasons to stay rather than leave the continent.
Caroline Njuki, Officer in Charge and Chief Technical Advisor Inclusive Jobs and Education, International Labour Organisation, Kenya, speaking on the same topic stated that "research has shown that people will migrate to where they find resources to sustain their livelihood. Africa is blessed with talents and supporting people with brilliant ideas to birth those ideas will undoubtedly transform the continent for the better". It is high time African governments tackled the challenges in retaining talent in Africa as she identified access to capital for MSMEs as the biggest challenge.
Ehia Erhaboh, Executive Vice President, Operations and Technology, Interswitch Group, Nigeria speaking on the topic: The Imperative of Youth Entrepreneurship in Building Africa, said that "A lot is dependent on African youths to make sure to leave a better version of this present Africa. Youths should be problem solvers: constantly looking for opportunities to solve problems in their environment, Africa Youths should not wait to see things happen but they should make things happen. The Africa we want is in the hands of the youth especially youth entrepreneurs and as such youth entrepreneurship should be highly promoted by government and leaders in the continent".
In his contribution, the Chairman, Cubana Group, Obinna Tochukwu Iyiegbu stated that nobody can develop Africa apart from Africans and Entrepreneurship needs to be at the core of the efforts to transform Africa at various levels. He admonished Africa youths to focus less on the negatives rather focus more on what can be done right.
"Building the Africa we want involves leveraging technology and innovation. African Government and leaders need to factor in youth participation and promote their involvement in the technology sector". These were the words of Emmanuel Asika; Country Manager- HP Nigeria; Omni Channel Manager-HP ACE while speaking at the panel session on day 2 of the summit. He emphasized that successful entrepreneurs need to understand the importance of technology and innovation. He proposed that youth entrepreneurs should be educated on digital literacy and its importance to establishing a successful business and government and leaders should develop schemes and also promote digital inclusion in the continent.
Sharing their inspiring bold action as young African Entrepreneurs, Princess Adeyinka Tenekah, founder of one of Nigeria's premier indigenous coffee franchises, Happy Coffee, shared her drive for building her business and creating a niche for herself in the agricultural sector.
Rapitso Mosebetsi, a Lesotho born entrepreneur and social business innovator, Co-Founder & CEO Iconics Pty Ltd, also shared his experience in building a business in the fashion sector. His business was hailed 'Most Innovative & Versatile Exporter in 2022' by the Lesotho National Development Corporation, USAID Trade Hub Southern Africa, and Lesotho Post Bank.
They both enjoined Africa youths to back up their dreams with actions and to see every problem as an opportunity to contribute to the development of Africa.Grand Africa Initiative (GAIN) is a youth-focused pan-African non-governmental organization championing youth empowerment for development across Africa. GAIN is set up to help young Africans between 15 and 35 years old drawn from within and outside the continent, who are passionate about promoting entrepreneurship as a means to reduce conflict, promote peace and economic revival of the continent. GAIN programs include training, advocacy, mentorship, and youth events, designed to help achieve sustainable development by igniting the positive energy of the greater segment of Africa's population – the youth.