GrassRoots.ng's Peter Oluka joins NiRA Board
Report by SANDRA ANI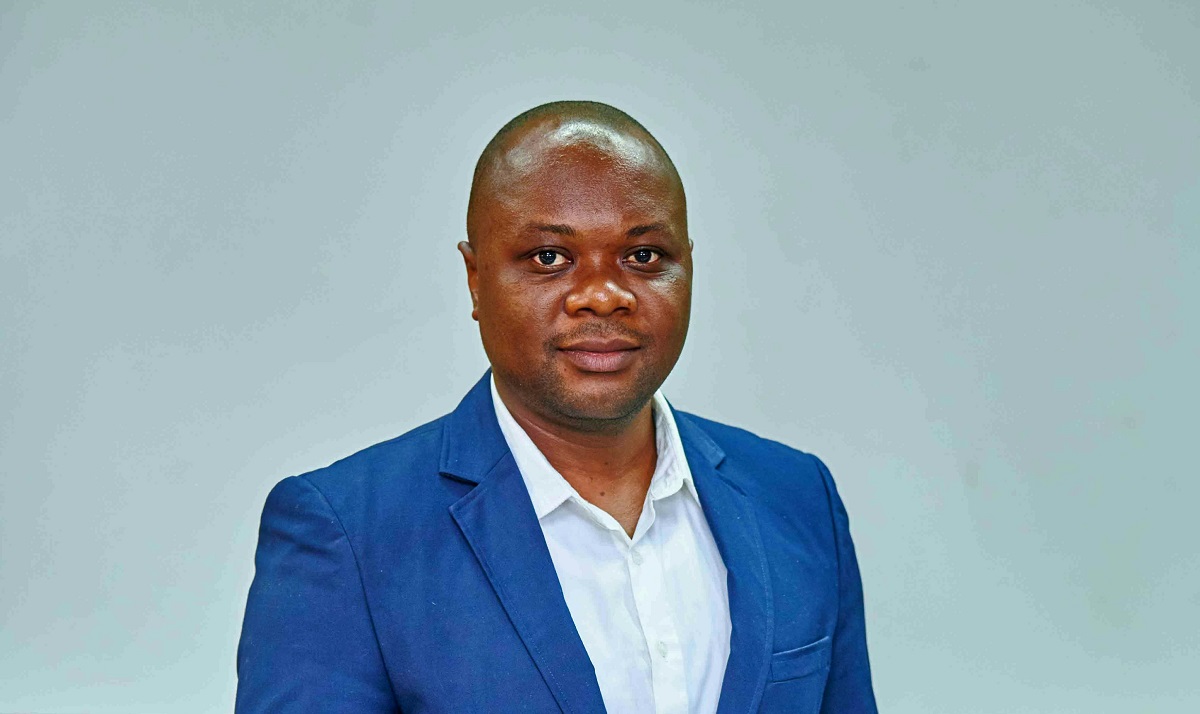 Peter Oluka (@peterolukai), the Co-Founder of GrassRoots.ng has joined the Nigeria Internet Registration Association (NiRA) Executive Board of Directors (EBoD).
Peter, a multi-award winner practicing ICT Journalist was elected at the 15th Annual General Meeting (AGM) cum election held in Lagos on Friday at The Zone, Lagos where Mr. Adesola Akinsanya and Mr. Murtala Abdullahi emerged the new President and the Vice President respectively.
They took over from Mr. Mohammed Rudman and Mr. Toba Obaniyi in that order. Other members elected into NIRA Executive Board of Directors (EBoD) at the meeting are; Mr. Ebenezer Dare of Hostlag Limited, and Seun Kehinde of QServers Networks Limited.
Meanwhile, five members have been elected to the Board of Trustees of NiRA. They are; Mrs Ibukun Odusote; Publisher of ITRealms, Mr. Remmy Nweke; former Financial Secretary of NiRA, Mr. Biyi Oladipo; former NIRA president, Mrs. Mary Uduma and Executive Director Centre for Information Technology and Development (CITAD) Mr. Yunusa Zakari Ya'u.
Peter Oluka has been a .ng Domain Name Brand Ambassador since 2015). He actually started his mainstream journalism in 2010 working with the Nigerian NewsDirect Newspaper. His penchant for newsworthy events and stunts registered NewsDirect's presence in the league of Property & Environment and Labour pious media outfits.
He also Co-founded GrassRoots.ng, a news platform rooted in Speaking for the Global Citizen.
Peter also Co-founded Njalo.ng; an online marketplace for 'Easy sell & Easy Buy' or new and used products.
Prior to that, he worked at the Nigeria CommunicationsWeek, as a Senior Reporter; a medium with fad in ICT reportage. Peter's articles have attracted interests from both international and indigenous ICT/Technology giants.
Peter's quest for journalism, PR and media practices is exceptional. For many years, he contributed to 'Communications' pullout in the Guardian Newspapers.
Peter Oluka is among the pioneer Fellows of the MTN Nigeria Media Innovation Programme (MTN MIP-1) curated by the School of Media and Communications (SMC) Pan Atlantic University (PAU).
He is an Associate Member of the Institute of Information Management (IIM-Africa) and was awarded the Records and Information Management Best ICT Reporter of the Year by the Institute of Information Management-Africa (IIM-Africa) in year 2014.
He received Special Recognition Award at the 2017 Nigeria Computer Society (NCS) National Information Technology Merit Awards (NITMA) for Excellence in IT reporting.
He also won Nigerian Women in Information Technology (NIWIIT) Best IT Editor of the Year 2018.
Peter is a certified Customer Relations Management Personnel by the Nesburg School of Business and Management (NESBG-Nigeria), Africa's foremost Persuasion School of Business based in South Africa (2015).
He obtained PGD (Mass Communications) from NOUN in 2015; HND (Mass Communication) from the Institute of Management and Technology, IMT, Enugu in 2008.
'Multimedia, Mobile and Social Media Journalism Programme Facilitated by renowned new media experts Dan Mason Media (2017)' hosted by Journalism Clinic, Lagos, Nigeria, among other trainings and achievements.
Peter's media practice cuts across Speech Writing, Public Relations, Advertising, other Communications interests.
Commenting on his election, Peter said: "I am deeply committed to the massive adoption of .ng buttressed by the fact that I have been a .NG (Dot NG) domain name Brand Ambassador since 2015!
"Yes, I have leveraged different platforms and fora to publicize the Nigerian Domain Name (DNS) Industry, amongst other accomplishments, training, awards and certifications.
"I strongly believe there is a need for the injection of fresh ideas to further expand our identity in cyberspace, and I am grateful for this opportunity to serve".
NiRA was founded on 23 March 2005 to oversee Nigeria's country code top-level domain, .ng. However, the registration of domain names are handled by NiRA certified registrars, under its Registry–Registrar–Registrant model in operating and managing the top-level domain.
Only 26% of Surveyed Organizations Stopped Data Encryption by Cybercriminals – Sophos
Retail organizations attacked by ransomware increasingly unable to halt an attack in progress, Sophos Survey Finds, writes SANDRA ANI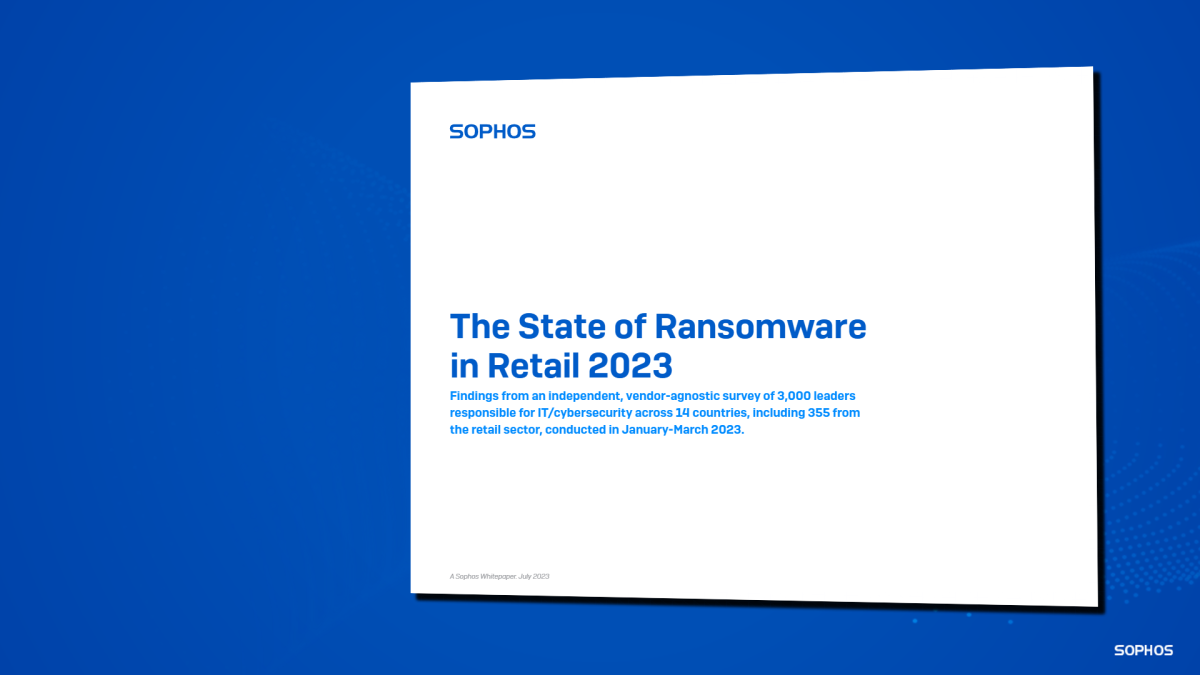 This Is the Lowest Rate of Disruption in 3 Years  
Sophos, a global leader in innovating and delivering cybersecurity as a service, today shared findings from its sector survey report, "The State of Ransomware in Retail 2023," which found that only 26% of retail organizations this past year were able to disrupt a ransomware attack before their data was encrypted.
Sophos, a global leader in innovating and delivering cybersecurity as a service, today shared findings from its sector survey report, "The State of Ransomware in Retail 2023," which found that only 26% of retail organizations this past year were able to disrupt a ransomware attack before their data was encrypted.
This is a three-year low for the sector—a decline from 34% in 2021 and 28% in 2022—suggesting the sector is increasingly unable to halt ransomware attacks already in progress.
"Retailers are losing ground in the battle against ransomware. Ransomware criminals have been encrypting increasingly greater percentages of their retail victims in the last three years, as evidenced by the steadily declining rate of retailers stopping cybercriminal attacks in progress. Retailers must up their defensive game by setting up security that detects and responds to intrusions earlier in the attack chain," said Chester Wisniewski, director, global field CTO, Sophos.
In addition, the report found that, for those retail organizations that paid the ransom, their median recovery costs (not including the ransom payment) were four times the recovery costs of those that used backups to recover their data ($3,000,000 versus $750,000).
"Forty-three percent of retail victims paid the ransom according to our survey respondents, yet the median recovery cost to victims who paid the ransom was four times the cost to those who used backups and other recovery methods. There are no shortcuts in these situations and rebuilding systems is almost always required. It's better to deprive the criminals of their spoils and build back better," said Wisniewski.
Additional key findings from the report include:
In line with a broader, cross-sector trend, the retail sector experienced its highest rate of encryption over the past three years, with 71% of those organizations targeted by ransomware stating that attackers successfully encrypted their data
The percentage of retail organizations attacked by ransomware declined from 77% last year to 69% this year
The percentage of retail organizations that recovered in less than a day decreased from 15% to 9% this year, while the percentage of retail organizations that took more than a month to recover increased from 17% to 21%
Sophos recommends the following best practices to help defend against ransomware and other cyberattacks:
Strengthen defensive shields with:
Optimize attack preparation, including regularly backing up, practicing recovering data from backups and maintaining an up-to-date incident response plan
Maintain security hygiene, including timely patching and regularly reviewing security tool configurations
To learn more about the State of Ransomware in Retail 2023, download the full report from Sophos.com.
The State of Ransomware 2023 survey polled 3,000 IT/cybersecurity leaders in organizations with between 100 and 5,000 employees, including 355 from the retail sector, across 14 countries in the Americas, EMEA and Asia Pacific.
IASP Luxembourg: Chinwe Okoli Speaks on Soludo's Innovation Agenda
By SANDRA ANI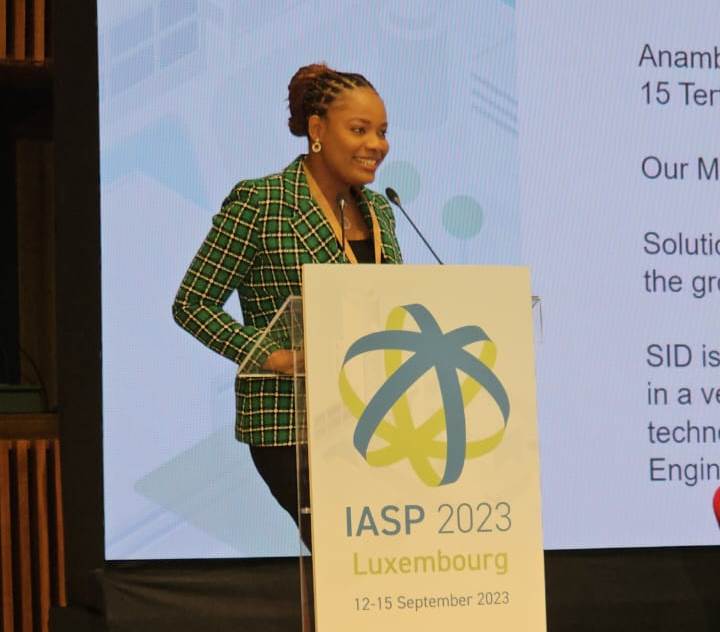 "We want Anambra to be known as a destination for innovation, the next Startup State, home for digital Talents, the home of the smart digital tribe"
Ms Chinwe Okoli, the Special Adviser to the Governor of Anambra State on Innovation and Business Incubation addressed the global innovation ecosystem leaders at the 40th IASP World Conference on Science Parks and Areas of Innovation took place at the European Convention Centre, Luxembourg.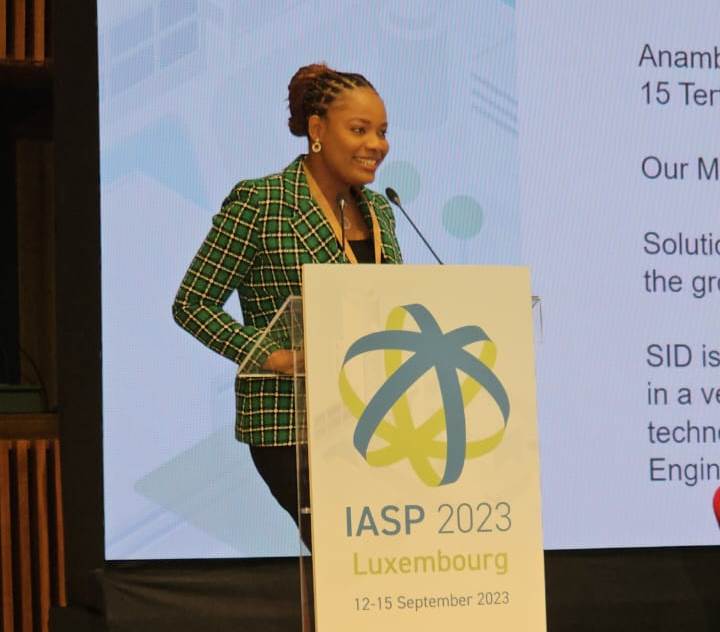 The conference with the theme, "𝐌𝐞𝐠𝐚𝐭𝐫𝐞𝐧𝐝𝐬 𝐢𝐧 𝐈𝐧𝐧𝐨𝐯𝐚𝐭𝐢𝐨𝐧 𝐄𝐜𝐨𝐬𝐲𝐬𝐭𝐞𝐦𝐬: 𝐖𝐡𝐚𝐭 𝐚𝐫𝐞 𝐭𝐡𝐞 𝐢𝐦𝐩𝐚𝐜𝐭𝐬 𝐟𝐨𝐫 𝐒𝐓𝐏𝐬 & 𝐀𝐎𝐈𝐬?" was an exceptional gathering of global innovation stakeholders from over 55 countries. The three-day conference presented an opportunity for the best innovation districts, science parks and areas of innovation in the world to connect and exchange best practices.
Solution Innovation District, Anambra State was prominent in the conference as Ms Okoli addressed the conference on the topic: "𝐇𝐚𝐫𝐧𝐞𝐬𝐬𝐢𝐧𝐠 𝐭𝐡𝐞 𝐔𝐧𝐭𝐚𝐩𝐩𝐞𝐝 𝐏𝐨𝐭𝐞𝐧𝐭𝐢𝐚𝐥 𝐨𝐟 𝐀𝐧𝐚𝐦𝐛𝐫𝐚 𝐃𝐢𝐠𝐢𝐭𝐚𝐥 𝐓𝐫𝐢𝐛𝐞: 𝐀 𝐂𝐚𝐬𝐞 𝐟𝐨𝐫 𝐃𝐞𝐯𝐞𝐥𝐨𝐩𝐢𝐧𝐠 𝐂𝐨𝐮𝐧𝐭𝐫𝐢𝐞𝐬."
She shared the transformative power of the Anambra State Government's innovation program and highlighted the aspirations of Professor Charles Chukwuma Soludo, the Governor, and efforts in nurturing a robust innovation ecosystem in the State to unlock new opportunities and drive technological progress towards making Anambra the digital and creative capital of Nigeria.
Solution Innovation District (SID) is driven by the Anambra State Government, dedicated to fostering the growth of technology, innovation and entrepreneurship ecosystem.
Ms Okoli restated the commitment of the administration of Governor Soludo towards building the one -of -a kind district in Anambra State, stated the key and ambitious goals of grooming one million Anambra Digital Tribe, startups and digital entrepreneurs and in the end, she called for global partnership.
"Our Mantra in Anambra State is Everything Technology and Technology Everywhere
"At SID, we are activating and developing a dynamic and inclusive ecosystem of the future, Our focus is that in a very short time, Anambra becomes the go-to place for the supply of skills/talents on deep technology -Artificial Intelligence, cybersecurity, robotics, blockchain, Data science, Software Engineering, IoT, Cloud Computing etc.
"Let's impact the world from the light of the nation, in the biggest country in Africa, let's do digital magic with the Anambra Digital Tribe".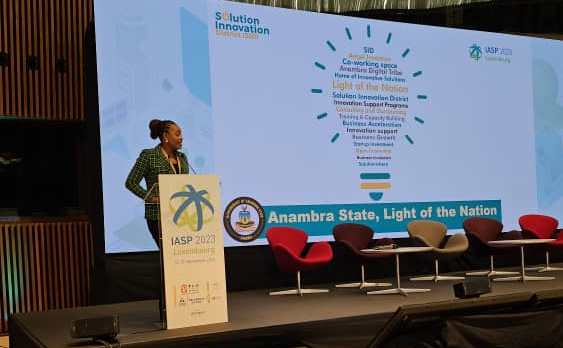 IASP, the International Association of Science Parks and Areas of Innovation, is the leading association of innovation ecosystems worldwide.
This organization actively unites and empowers a network of managers overseeing areas of innovation, science parks, research parks, innovation districts, knowledge cities, and various other innovation spaces. It's the driving force behind the exchange of cutting-edge knowledge and best practices, propelling innovation on a global scale.
Sophos Launches Wi-Fi 6 Access Points
Sophos supports shift to hybrid environments with new generation of remotely managed, reports SANDRA ANI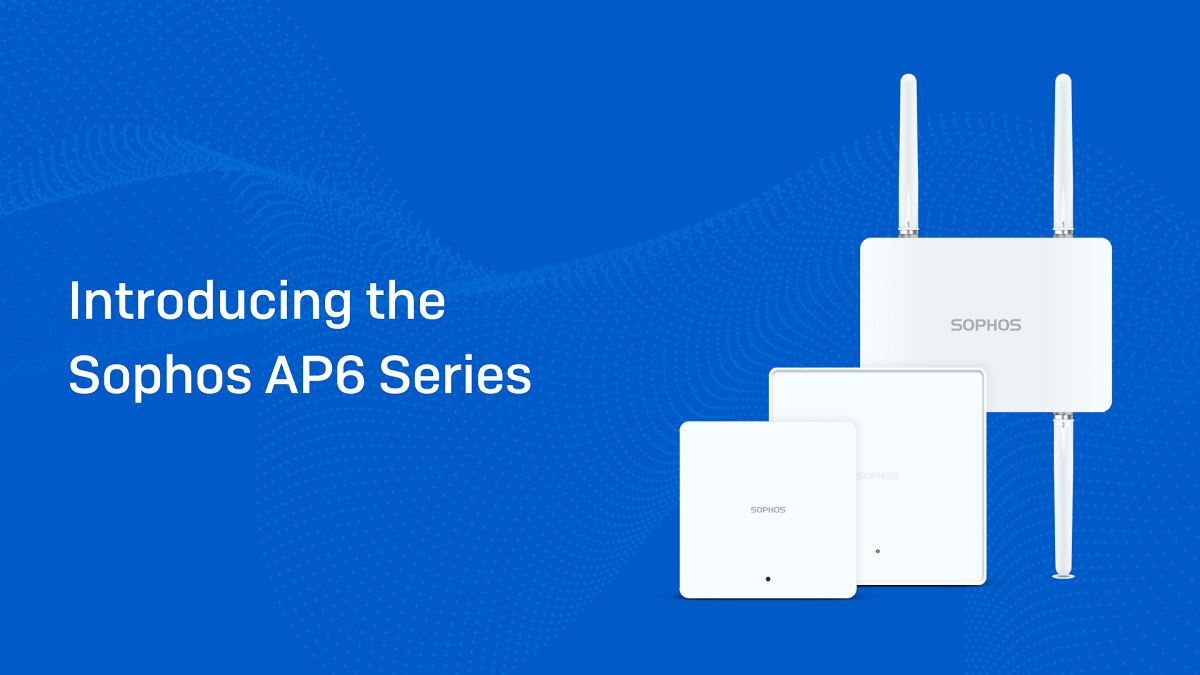 Sophos, a global leader in innovating and delivering cybersecurity as a service, today announced the Sophos AP6 Series to support the shift to hybrid environments with a new generation of remotely managed Wi-Fi 6 access points.
The new offering adds another component to Sophos' secure access portfolio, which includes Sophos Firewall and Sophos Switch.
"With cloud-managed Wi-Fi, Sophos is addressing the need for more scalable, remote-managed Wi-Fi solutions that support the increasing number of connected devices and the proliferation of IoT systems," said Daniel Cole, vice president of product management at Sophos. "This combination of our Sophos AP6 Series and Sophos Switches provides channel partners with a consolidated single vendor access solution strategy, easing the burden and overhead cost of managing multiple disparate systems from different vendors. Many access layer networks are still operating at 1 Gigabit speeds. With the significant performance enhancements in Wi-Fi 6, the industry has a great opportunity to review and modernize the network ecosystem that wireless is deployed into. Sophos' solution dissolves a common bottleneck at the physical layer and can boost the total network performance of a company's Wi-Fi infrastructure."
Sophos AP6 models – including 420E, AP6 840, AP6 840E and the outdoor AP6 420X – have at least one built-in 2.5 Gigabit interface for faster LAN connectivity.
When combined with the Sophos multi-Gigabit switches, which also support 2.5 Gigabit Ethernet, companies can unlock faster speeds across the entire network. With the AP6 420E and 840E devices, which support Wi-Fi 6E, companies can additionally use the 6 GHz band, which is a newer, less congested space, offering high performance for the latest devices.
Sophos access points can be remotely managed in the cloud-based Sophos Central platform alongside a broader range of solutions than any other vendor.
This enables partners to oversee all customer installations, respond to alerts, and track licenses and upcoming renewal dates via a single, intuitive interface. Additionally, there is an on-premises interface administrators can take advantage of for on-AP settings.
Availability
The Sophos AP6 Series is available for immediate purchase exclusively through Sophos' global channel of partners and managed service providers (MSPs).