Fake ChatGPT Apps Scam Users Thousands of Dollars, Sophos Reports
These Apps—Known as Fleeceware—Take Advantage of App Store Policy Loopholes and Coercive Tactics to Overcharge Users for AI Assistants, reports SANDRA ANI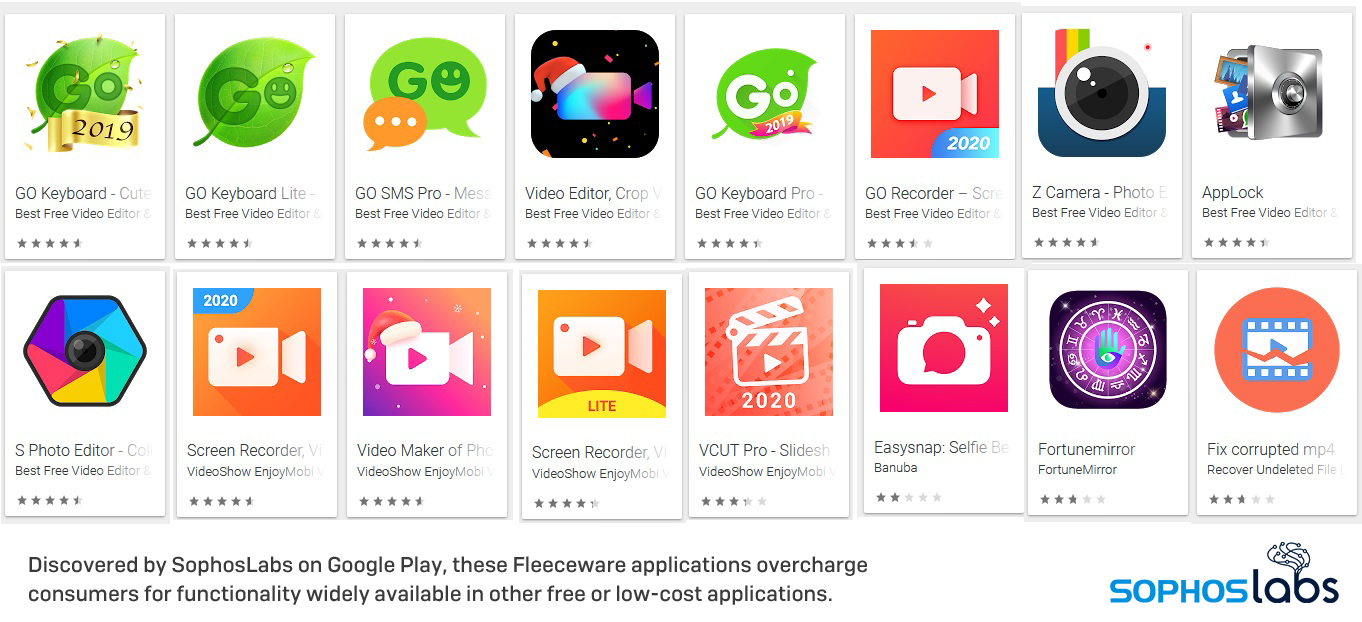 Sophos, a global leader in innovating and delivering cybersecurity as a service, today announced that it had uncovered multiple apps masquerading as legitimate, ChatGPT-based chatbots to overcharge users and bring in thousands of dollars a month.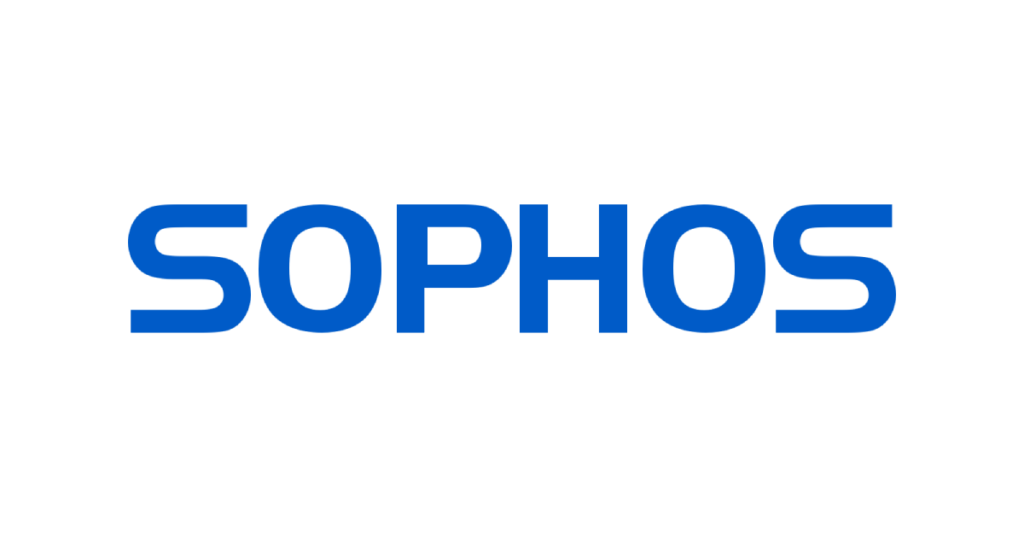 As detailed in Sophos X-Ops' latest report, "'FleeceGPT' Mobile Apps Target AI-Curious to Rake in Cash," these apps have popped up in both the Google Play and Apple App Store, and, because the free versions have near-zero functionality and constant ads, they coerce unsuspecting users into signing up for a subscription that can cost hundreds of dollars a year.
"Scammers have and always will use the latest trends or technology to line their pockets. ChatGPT is no exception. With interest in AI and chatbots arguably at an all-time high, users are turning to the Apple App and Google Play Stores to download anything that resembles ChatGPT. These types of scam apps—what Sophos has dubbed 'fleeceware'—often bombard users with ads until they sign up for a subscription. They're banking on the fact that users won't pay attention to the cost or simply forget that they have this subscription. They're specifically designed so that they may not get much use after the free trial ends, so users delete the app without realizing they're still on the hook for a monthly or weekly payment," said Sean Gallagher, principal threat researcher, Sophos.
In total, Sophos X-Ops investigated five of these ChatGPT fleeceware apps, all of which claimed to be based on ChatGPT's algorithm. In some cases, as with the app "Chat GBT," the developers played off the ChatGPT name to improve their app's ranking in the Google Play or App Store.
While OpenAI offers the basic functionality of ChatGPT to users for free online, these apps were charging anything from $10 a month to $70.00 a year.
The iOS version of "Chat GBT," called Ask AI Assistant, charges $6 a week—or $312 a year—after the three-day free trial; it netted the developers $10,000 in March alone.
Another fleeceware-like app, called Genie, which encourages users to sign up for a $7 weekly or $70 annual subscription, brought in $1 million over the past month.
The key characteristics of so-called fleeceware apps, first discovered by Sophos in 2019, are overcharging users for functionality that is already free elsewhere, as well as using social engineering and coercive tactics to convince users to sign up for a recurring subscription payment. Usually, the apps offer a free trial but with so many ads and restrictions, they're barely useable until a subscription is paid. These apps are often poorly written and implemented, meaning app function is often less than ideal even after users switch to the paid version. They also inflate their ratings in the app stores through fake reviews and persistent requests of users to rate the app before it's even been used or the free trial ends.
"Fleeceware apps are specifically designed to stay on the edge of what's allowed by Google and Apple in terms of service, and they don't flout the security or privacy rules, so they are hardly ever rejected by these stores during review. While Google and Apple have implemented new guidelines to curb fleeceware since we reported on such apps in 2019, developers are finding ways around these policies, such as severely limiting app usage and functionality unless users pay up. While some of the ChatGPT fleeceware apps included in this report have already been taken down, more continue to pop up—and it's likely more will appear. The best protection is education. Users need to be aware that these apps exist and always be sure to read the fine print whenever hitting 'subscribe.' Users can also report apps to Apple and Google if they think the developers are using unethical means to profit," said Gallagher.
All apps included in the report have been reported to Apple and Google. For users who have already downloaded these apps, they should follow the App or Google Play store's guidelines on how to "unsubscribe." Simply deleting the fleeceware app will not void the subscription.
Sophos says it Anticipates AI-Based Attack Techniques and Prepares Detections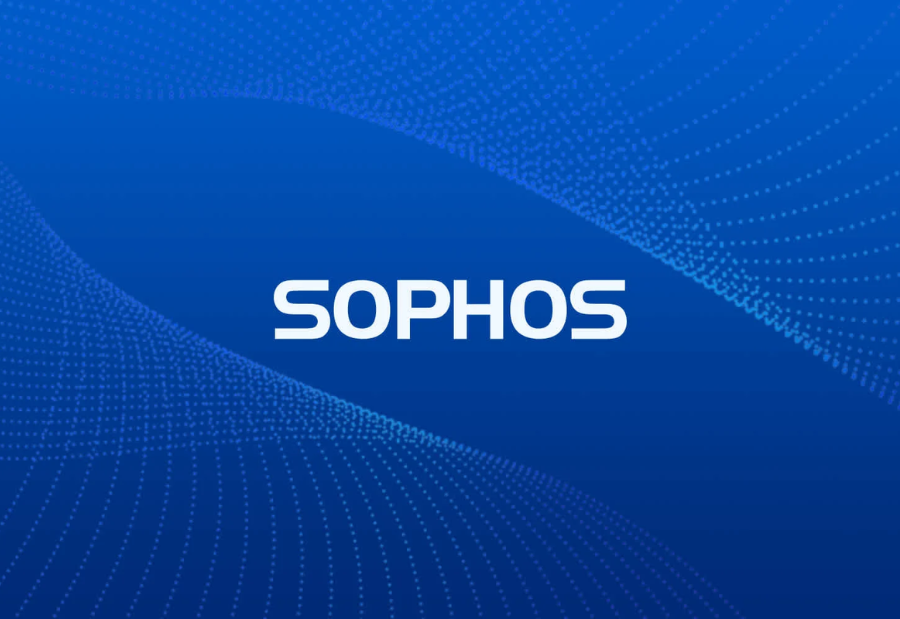 At the Moment, Adversaries are Skeptical of AI for Cybercrime, According to Sophos Research
Sophos, a global leader in innovating and delivering cybersecurity as a service, has released two reports about the use of AI in cybercrime.
The first report—"The Dark Side of AI: Large-Scale Scam Campaigns Made Possible by Generative AI"—demonstrates how, in the future, scammers could leverage technology like ChatGPT to conduct fraud on a massive scale with minimal technical skills.
However, a second report, titled "Cybercriminals Can't Agree on GPTs," found that, despite AI's potential, rather than embracing large language models (LLMs) like ChatGPT, some cybercriminals are skeptical and even concerned about using AI for their attacks.
The Dark Side of AI
Using a simple e-commerce template and LLM tools like GPT-4, Sophos X-Ops was able to build a fully functioning website with AI-generated images, audio, and product descriptions, as well as a fake Facebook login and fake checkout page to steal users' login credentials and credit card details.
The website required minimal technical knowledge to create and operate, and, using the same tool, Sophos X-Ops was able to create hundreds of similar websites in minutes with one button.
"It's natural—and expected—for criminals to turn to new technology for automation. The original creation of spam emails was a critical step in scamming technology because it changed the scale of the playing field. New AIs are poised to do the same; if an AI technology exists that can create complete, automated threats, people will eventually use it. We have already seen the integration of generative AI elements in classic scams, such as AI-generated text or photographs to lure victims.
"However, part of the reason we conducted this research was to get ahead of the criminals. By creating a system for large-scale fraudulent website generation that is more advanced than the tools criminals are currently using, we have a unique opportunity to analyze and prepare for the threat before it proliferates," said Ben Gelman, senior data scientist, Sophos.
Cybercriminals Can't Agree on GPTs
For its research into attacker attitudes towards AI, Sophos X-Ops examined four prominent dark web forums for LLM-related discussions. While cybercriminals' AI use appears to be in its early stages, threat actors on the dark web are discussing its potential when it comes to social engineering. Sophos X-Ops has already witnessed the use of AI in romance-based, crypto scams.
In addition, Sophos X-Ops found that many posts were related to compromised ChatGPT accounts for sale and "jailbreaks"—ways to circumvent the protections built into LLMs, so cybercriminals can abuse them for malicious purposes. Sophos X-Ops also found ten ChatGPT-derivatives that the creators claimed could be used to launch cyber-attacks and develop malware. However, threat actors had mixed reactions to these derivatives and other malicious applications of LLMs, with many criminals expressing concern that the creators of the ChatGPT imitators were trying to scam them.
"While there's been significant concern about the abuse of AI and LLMs by cybercriminals since the release of ChatGPT, our research has found that, so far, threat actors are more skeptical than enthused. Across two of the four forums on the dark web we examined, we only found 100 posts on AI. Compare that to cryptocurrency where we found 1,000 posts for the same period.
"We did see some cybercriminals attempting to create malware or attack tools using LLMs, but the results were rudimentary and often met with skepticism from other users. In one case, a threat actor, eager to showcase the potential of ChatGPT inadvertently revealed significant information about his real identity. We even found numerous 'thought pieces' about the potential negative effects of AI on society and the ethical implications of its use. In other words, at least for now, it seems that cybercriminals are having the same debates about LLMs as the rest of us," said Christopher Budd, director, X-Ops research, Sophos.
Cybercriminals Disabled or Wiped Out Logs in 82% of Ransomware Attacks with Missing Telemetry in Cases Analyzed – Sophos Finds
"Fast" Ransomware Attacks Hinder Fast Defender Response, says Sophos in thie report by SANDRA ANI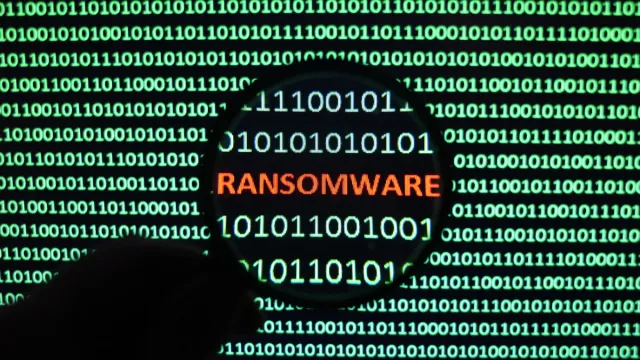 38% of "Fast" Ransomware Attacks in Report Occurred within 5 Days of Initial Access
Sophos, a global leader in innovating and delivering cybersecurity as a service, has released its Active Adversary Report for Security Practitioners, which found that telemetry logs were missing in nearly 42% of the attack cases studied. In 82% of these cases, cybercriminals disabled or wiped out the telemetry to hide their tracks.
The report covers Incident Response (IR) cases that Sophos analyzed from January 2022 through the first half of 2023.
Gaps in telemetry decrease much-needed visibility into organizations' networks and systems, especially since attacker dwell time (the time from initial access to detection) continues to decline, shortening the time defenders have to effectively respond to an incident.
"Time is critical when responding to an active threat; the time between spotting the initial access event and full threat mitigation should be as short as possible. The farther along in the attack chain an attacker makes it, the bigger the headache for responders. Missing telemetry only adds time to remediations that most organizations can't afford. This is why complete and accurate logging is essential, but we're seeing that, all too frequently, organizations don't have the data they need," said John Shier, field CTO, Sophos.
In the report, Sophos classifies ransomware attacks with a dwell time of less than or equal to five days as "fast attacks," which accounted for 38% of the cases studied. "Slow" ransomware attacks are those with a dwell time greater than five days, which accounted for 62% of the cases.
When examining these "fast" and "slow" ransomware attacks at a granular level, there was not much variation in the tools, techniques, and living-off-the-land binaries (LOLBins) that attackers deployed, suggesting defenders don't need to reinvent their defensive strategies as dwell time shrinks. However, defenders do need to be aware that fast attacks and the lack of telemetry can hinder fast response times, leading to more destruction.
"Cybercriminals only innovate when they must, and only to the extent that it gets them to their target. Attackers aren't going to change what's working, even if they're moving faster from access to detection. This is good news for organizations because they don't have to radically change their defensive strategy as attackers speed up their timelines. The same defenses that detect fast attacks will apply to all attacks, regardless of speed. This includes complete telemetry, robust protections across everything, and ubiquitous monitoring," said Shier. "The key is increasing friction whenever possible—if you make the attackers' job harder, then you can add valuable time to respond, stretching out each stage of an attack.
"For example, in the case of a ransomware attack, if you have more friction, then you can delay the time until exfiltration; exfiltration often occurs just before detection and is often the costliest part of the attack. We saw this happen in two incidents of Cuba ransomware. One company (Company A) had continuous monitoring in place with MDR, so we were able to spot the malicious activity and halt the attack within hours to prevent any data from being stolen. Another company (Company B) didn't have this friction; they didn't spot the attack until a few weeks after initial access and after Cuba had already successfully exfiltrated 75 gigabytes of sensitive data. They then called in our IR team, and a month later, they were still trying to get back to business as usual."
The Sophos Active Adversary Report for Security Practitioners is based on 232 Sophos Incident response (IR) cases across 25 sectors from Jan. 1, 2022, to June 30, 2023. Targeted organizations were located in 34 different countries across six continents. Eighty-three percent of cases came from organizations with fewer than 1,000 employees.
The Sophos Active Adversary Report for Security Practitioners provides actionable intelligence on how security practitioners should best shape their defensive strategy.
To learn more about attacker behaviors, tools and techniques, read the Active Adversary Report for Security Practitioners on Sophos.com.
Only 26% of Surveyed Organizations Stopped Data Encryption by Cybercriminals – Sophos
Retail organizations attacked by ransomware increasingly unable to halt an attack in progress, Sophos Survey Finds, writes SANDRA ANI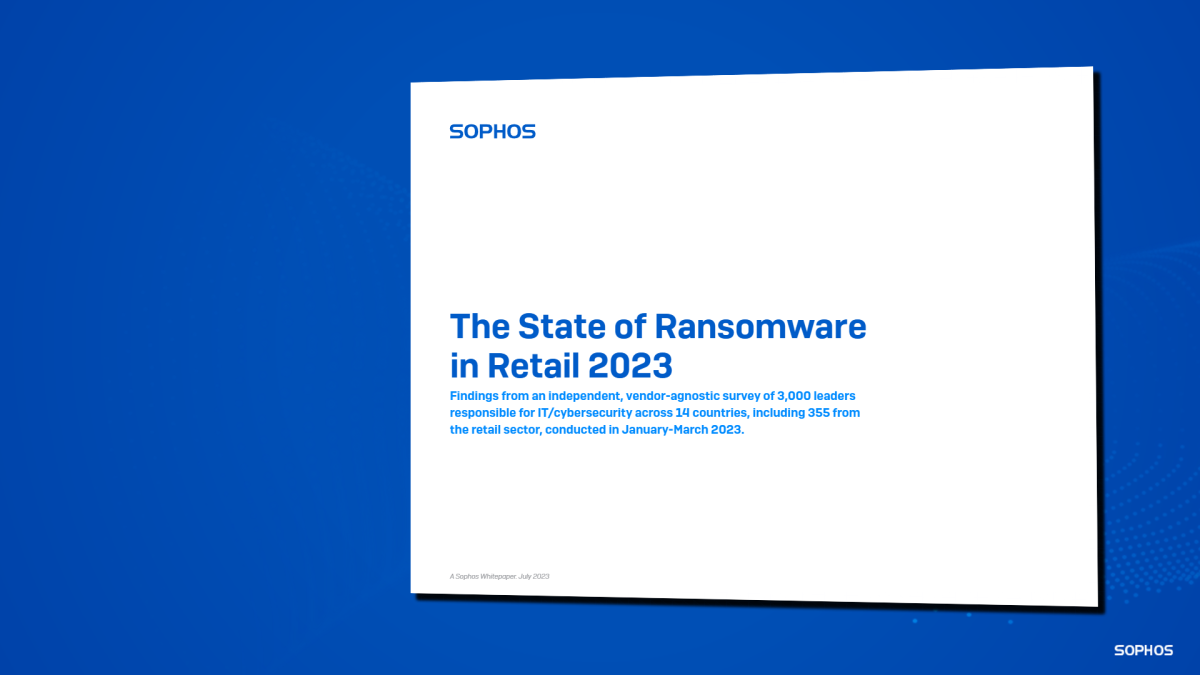 This Is the Lowest Rate of Disruption in 3 Years  
Sophos, a global leader in innovating and delivering cybersecurity as a service, today shared findings from its sector survey report, "The State of Ransomware in Retail 2023," which found that only 26% of retail organizations this past year were able to disrupt a ransomware attack before their data was encrypted.
Sophos, a global leader in innovating and delivering cybersecurity as a service, today shared findings from its sector survey report, "The State of Ransomware in Retail 2023," which found that only 26% of retail organizations this past year were able to disrupt a ransomware attack before their data was encrypted.
This is a three-year low for the sector—a decline from 34% in 2021 and 28% in 2022—suggesting the sector is increasingly unable to halt ransomware attacks already in progress.
"Retailers are losing ground in the battle against ransomware. Ransomware criminals have been encrypting increasingly greater percentages of their retail victims in the last three years, as evidenced by the steadily declining rate of retailers stopping cybercriminal attacks in progress. Retailers must up their defensive game by setting up security that detects and responds to intrusions earlier in the attack chain," said Chester Wisniewski, director, global field CTO, Sophos.
In addition, the report found that, for those retail organizations that paid the ransom, their median recovery costs (not including the ransom payment) were four times the recovery costs of those that used backups to recover their data ($3,000,000 versus $750,000).
"Forty-three percent of retail victims paid the ransom according to our survey respondents, yet the median recovery cost to victims who paid the ransom was four times the cost to those who used backups and other recovery methods. There are no shortcuts in these situations and rebuilding systems is almost always required. It's better to deprive the criminals of their spoils and build back better," said Wisniewski.
Additional key findings from the report include:
In line with a broader, cross-sector trend, the retail sector experienced its highest rate of encryption over the past three years, with 71% of those organizations targeted by ransomware stating that attackers successfully encrypted their data
The percentage of retail organizations attacked by ransomware declined from 77% last year to 69% this year
The percentage of retail organizations that recovered in less than a day decreased from 15% to 9% this year, while the percentage of retail organizations that took more than a month to recover increased from 17% to 21%
Sophos recommends the following best practices to help defend against ransomware and other cyberattacks:
Strengthen defensive shields with:
Optimize attack preparation, including regularly backing up, practicing recovering data from backups and maintaining an up-to-date incident response plan
Maintain security hygiene, including timely patching and regularly reviewing security tool configurations
To learn more about the State of Ransomware in Retail 2023, download the full report from Sophos.com.
The State of Ransomware 2023 survey polled 3,000 IT/cybersecurity leaders in organizations with between 100 and 5,000 employees, including 355 from the retail sector, across 14 countries in the Americas, EMEA and Asia Pacific.