The Internal Threat: The Hidden Face of Corporate Threats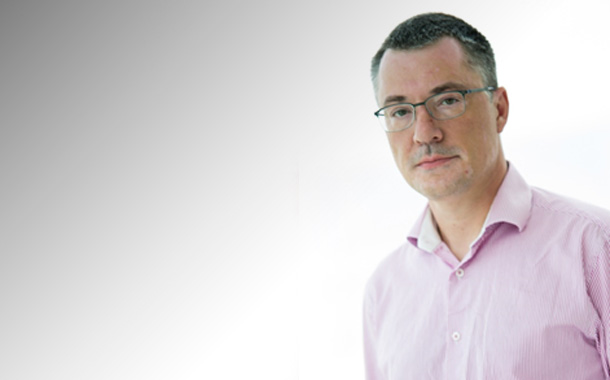 Businesses today face many threats; but if those coming from outside are their main source of concern with a priority focus on ransomware, they too often forget to consider internal threats which can be just as devastating.
In fact, they take less time to assess the adaptability of their internal security measures in case a cyberattacker manages to break through their defenses from the inside and recover sensitive data that is easily accessible to him. So, what are the means to put in place to detect these threats and respond to them effectively?
The sources of these insider threats are diverse and very often undetected or detectable. They can thus be the result of negligence or even malice.
They can, for example, come from an implementation of relaxed security controls that do not apply to certain systems, or from a lack of logging and identification of these malicious activities.
Although, difficult to measure – since they are rarely the subject of dedicated reports – these internal attacks have already affected many companies.
What are the reasons for the appearance of these threats?
Intentionally or not, insider threats are legion. For example, when an employee carelessly forgets a USB key containing copies of critical information on the train, he then neglects to comply with all the rules in force.
This type of situation can be tragic for the company since there is therefore a risk of theft or public exposure of information that could lead to a violation of official regulations imposed by a governing body (usually GDPR, PCI and HIPPA) or by several regulatory bodies' premises.
The company must then be extremely transparent by disclosing to its employees – and more broadly to the general public – that it has been the victim of a data breach within the organization, and it must also be held accountable. of all actions associated with this data breach.
But it can also be actions triggered intentionally for a wide variety of reasons. An employee may, for example, realize that he has the possibility of carrying out a malicious action in his workplace because of relaxed controls or because he has high visibility.
This type of situation can lead to the theft of confidential information belonging to the company. The employee then seizes this opportunity to harm the company with impunity.
Various flaws and patterns
Cybersecurity experts have identified three distinct insider threat motives which are revenge, greed, and inattention.
The first two reasons include, for example, intentional and accidental acts, and are more likely to occur following a dismissal or a resignation. However, these reasons vary according to the type of activity of the company.
In the case of the defense sector, it can be corruption or espionage, unlike the ICT sector, where commercial data theft is more widespread.
Employees in charge of selling products and solutions can thus save their customers' contact details in files and programmers can steal the source code. Despite their media coverage, on the whole, cases of espionage or sabotage remain, fortunately, exceptions.
More generally, data leaks are often caused by insider threats, when sensitive information belonging to the company becomes "uncontained", when it should be classified confidential according to the operational context.
This information then becomes "public" and people whose position has nothing to do with it can consult it. Very often, when businesses are faced with such accidental data loss or leakage, it is the result of carelessness, inadvertence or clumsiness – such as the loss of mobile devices, USB storage media or public exposure of repositories stored in the cloud.
The classic example of accidental data release comes from the use of the "To" and "CC" fields when sending an email to multiple external recipients, where personally identifiable information is exposed to all of these recipients; a situation that could have been avoided by using the "CCI" (blind copy) mode.
Finally, data destruction is also a typical action where the integrity and availability of data is taken away from the business.
This has the effect of preventing him from accessing critical information, which can directly impact the operational capacity of the company. While this activity is mostly associated with ransomware operators, it can also be attributed to insider threats.
It should be borne in mind that there are many reasons that could lead to such acts, but the main reason remains that the data is generally stored in a weak way, which allows too many people to access information that has nothing to do with the tasks entrusted to them.
These people can steal sensitive data for revenge, but also destroy it or remove it from the company or even try to extort its return.
How can we best respond to these threats?
The implementation of a strategy to prevent these internal threats remains difficult to implement, since once the attack has been launched, anticipation and control are already outdated. It is therefore extremely important to set up preparation sessions aimed at determining the impact of these attacks.
Thus, training employees in the correct use and understanding of internal company systems and processes can go a long way towards avoiding errors associated with accidental data leaks.
In addition, it can be useful to turn to several solutions and tools such as file and document management systems to better manage the critical data that the organization has in its possession. ZTNA limits access to only required tools/services/apps rather than everything on a company's LAN.
It is also possible to employ Data Leakage Prevention (DLP) tools, capable of preventing accidental data leaks – except in the case of intentional theft. XDR systems and firewalls can also be very useful as part of the disaster prevention and recovery plan because they allow DLP to be implemented and log access and data movement at the same time. Their actions facilitate forensic work, particularly in understanding failures and their consequences.
Finally, the implementation of technical controls capable of regulating access to data and systems that contain sensitive information, as well as the monitoring of the results of these controls and the responses to violations of the security policy contribute to the detection of 'a malicious attack in progress.
To protect their company and their employees from these internal threats, managers must imperatively limit access to the data to the persons concerned and ensure the implementation of strict controls on the most sensitive data, while providing them with the support they need.
In essence, therefore, the right balance must be struck between people, process and technology, since any imbalance can favor the introduction of instability, as well as an easier increase and spread of risks – whether they either external or internal to the company.
[OPINION] Kperogi's Veiled Campaign for Tinubu
Article by Hashim Suleiman
I'll start on this by referring you an earlier piece I had written on 17 April, 2021 about Professor Farooq Kperogi when he attempted to hoodwink his readers and Professor Pantami that he was the latter's friend but still went ahead to disparage him by spewing lies and supposed private matters on the Professor, the piece can be read here.
At that point, I had just switched from being his ardent fan to seeing him for who he really is, a propaganda merchant who thrives on the docility of Nigerians to cash out.
Kperogi had to acknowledge that article as it bursted his little games on 24 April, 2021 in his column tagged 'On my friendship with Pantami' and which can be read here.
I read Kperogi piece of today 11th February, 2023 where he attempted to as usual disparage Buhari's naira policy and linked it as a ploy to stop a BAT and I found the analogy in it very ludicrous to say the least. I wonder why Kperogi has developed a permanent feeling and understanding that Nigerians are extremely daft and so he could spew anything at them albeit hypocritically after cashing out his little coins behind the scene.
Kperogi is a supporter of Tinubu but just like so many Nigerians who share his type of double character, he is finding it difficult to come clean about it, so he is using mind games this time around to blame Buhari and his policy as the reason why Tinubu would fail even though according to him, he doesn't want it but he would prefer that the failure of Tinubu occurs through ballots and not through sabotage.
However, what Kperogi and the likes who don't have the audacity and criticality to formulate critical campaign strategies to market Tinubu don't understand is that the suffering of Nigerians which had largely made them to make up a mind did not start with the naira scarcity and it's attendant suffering which in my opinion is over bloated by the likes of Kperogi and other propaganda merchants to unfairly blackmail Buhari into succumbing to perhaps use state resources to install Asiwaju as president and that won't happen because in reality Nigeria has long moved away from such. You have to have some level of popularity to rig elections in any society and rather than campaign enough to get the masses support for Asiwaju, Kperogi and the likes believe the victory must only be gotten through blackmail.
While on my way back from office yesterday, I critically examined the menial marketers like 'suya' sellers and the rest, and I saw a normal activity going on as I used to know it and I wondered in my mind where the excessive suffering that was been hyped was? It has also been established and I know that those people in the remote villages that Kperogi attempted to refer to do not need more than one to five thousand Naira to transact and while in the beginning things got a little rough, POS merchants have since gotten cash for them and things are normalizing, so I'm sure that the whole propaganda about suffering is being spewed by some political elements who perhaps see free and fair contest as a threat to their victory and such narrative has to stop quickly because in recent past it was same kind of narrative that made Jonathan loose elections, Nigerians desist such fearful narrative.
Furthermore, Kperogi alluded to the fact that Asiwaju always used billion vans to win his way through elections, assuming without conceding that was true as coming from him, is Kperogi then telling us that he supports a corruption of the electoral system? If anything, is ensuring a free and fair contest by Buhari not worthy of commendation? I can bet you Nigerians especially those from
Northern Nigeria have accepted this policy not because there are not minor and temporary discomfort about it but because they see it from the prism of Buhari doing what he ought to have done a long time ago which was to annihilate corruption and its practices, so it appears the people were ready to bear this brunt in as much as it guarantees free and fair contest.
Speaking about a payback by Buhari after Tinubu had supported him, I have maintained in different fora that the agreement for the reciprocation was a party matter and that had been settled at the primary elections because indeed all stakeholders allowed Tinubu to emerge even though they had other preferences which is normal with every human. However, general elections are a totally different games because there are other contestants and it is a democratic regime we are in where numbers of votes garnered matters most, so Kperogi and co should rather concentrate on fetching votes for Tinubu rather than blackmailing Buhari to hand over powder to Tinubu already baked.
Kperogi supports Tinubu,I knew this penultimate the primary elections, when he kept dropping hammers on Osinbajo, a contract he collected to disparage Osinbajo in the eyes of the northerners so as to pave way for Asiwaju and that worked but the current one won't work because the ordinary people from the north have bought into it to a large extent maybe not so much from the beginning of it but much more now. Rather than all these intellectual shortcuts, I have advised the APC and it's campaign to make appropriate recruitments to formulate strategies and such recruitments can be out of the 'big names' and the usuals, there are millions of smart boys and girls out there who can beat Kperogi and the likes to their cheap and opportunistic games, Daniel Bwala is one of such examples!
May the best man win for Nigeria's increased progress, Amen!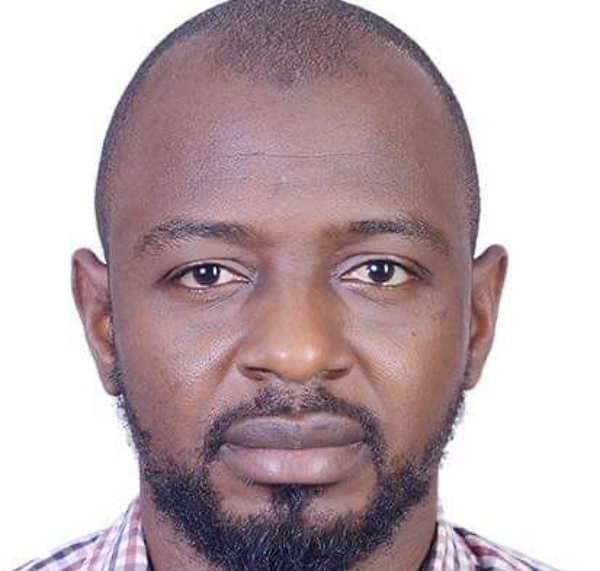 Atiku and Asiwaju's Economic Management as the Only Good Still Left of Nigeria's Economy
Article By Hashim Suleiman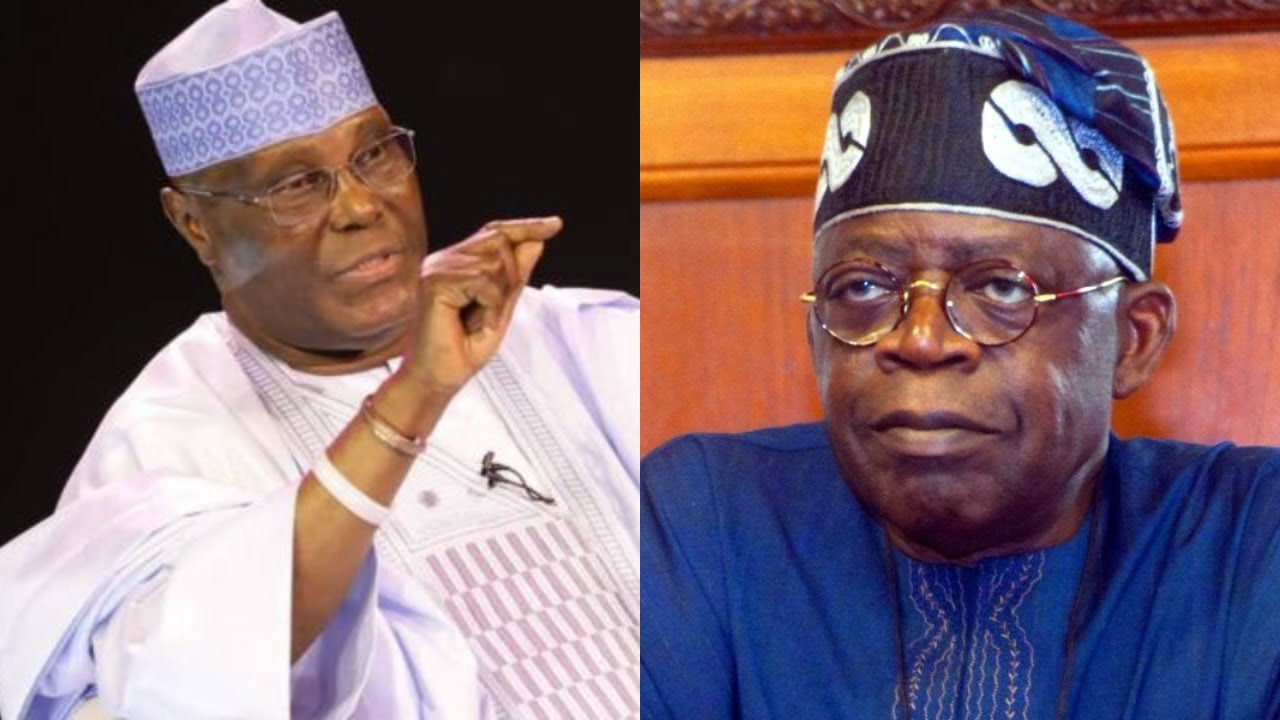 When once a society derails from encouraging robust conversations from all divides and objective ones at that, it has basically lost the most common basis for development and some of us have taken it a duty to bring these points to bare, perhaps we may see the light and begin to open up these conversations for the gullible, the half-gullible, upcoming ones and those who may have missed out on certain points.
As our democracy is growing through natural tendencies and less citizenry efforts, so many of the citizens seem to be forming this holier than thou character which appears to denigrate the efforts that certain patriots have sacrificed to achieve regardless of how imperfect, recall that same people could even do worse if given same opportunity because a lot of their opinions are not borne out of criticality but rather beer parlor talks, bandwagon and a general character of mischief that promotes pulling down people.
I have said in several fora that I'd be grateful if God can bless me as much as He did Obasanjo and so many others, this is to dissuade those young people who could be easy to throw tantrums and insult on these statesmen without understanding that they only gave what they had under the prevailing circumstances.
They also do this some other times for support of their political icons forgetting that the entire elites are friends and bare no grudge less for political bashings that remain basically games to them.
Accordingly, I'd like to remind the citizenry of the exceptional strides that Atiku Abubakar and Bola Tinubu had put in to our economy which remains the only bedrock that is still keeping the economy of the country moving. Everyone practically latches on them to be able to pull of some achievements of government.
You may recall that Atiku as the chairman of the economic management of the country between 1999 to 2007 opened the economy to the world by simply assembling sound brains who had the KnowHow and he monitored alongside his boss to ensure they delivered the much they did.
He first identified government had no business doing business and they quickly lobbied the National Assembly to pass the Act on privatization which saw to the setting up of the Bureau of Public Enterprises that was headed by Nasiru Elrufai himself a recruit of Atiku Abubakar to midwife the sale of government businesses that are today still functional like Ntel which provides one of the best bundle services in Abuja, Lagos and Portharcourt.
Regardless of how imperfect, it's still employing thousands and standing on its feet, imagine what could have happened to her if it was not privatized. So many of the private Telcos are leveraging on their infrastructure to do business, some monies are changing hands through that too.
Recall also that all the policies around IPPIS, GIFMIS, TSA, FIRS etc which ensures mop up of revenues and discourages wastages were babies of an Okonjo Iweala and her lieutenants like Okauru and others. Atiku Abubakar equally shopped these individuals and supervised them to ensure deliveries, every government policies afterwards has leveraged on these policies to be able to make something good of their economic policies.
Nuhu Ribadu was equally recommended by Atiku for recruitment to pilot the setting up of the EFCC and it's not in doubt how that institution has remained what every administration uses to attempt to fight the almighty corruption.
It was indeed robustly set up as it has stood the test of time. People would accuse him of privatizing to himself and same people will today say he is broke but I have never seen one person that has pointed to what Atiku sold to himself till today.
This space will not be enough to highlight all of Atiku's economic strides in that era but I have highlighted enough to get people to begin to research and perhaps expand the conversation.
On the other hand, Asiwaju's economic management of Lagos did no small help to the Nigerian economy as every other Nigerian leaders that have emerged after 2007 have had to leverage on the revenues from Lagos to ramp up VAT collections and subsequent sharing by all tiers of government.
The opening up of the city to beautiful infrastructure had provided an opportunity for the entertainment industry to blossom leading to influx of Forex through international shows as well as the provision of ample employment opportunities.
Little wonder why the young entertainers in lagos don't care who the next president is, they would rather organize a carnival of a protest like ENDSARS and share food to themselves while dancing- 'catching cruise' like it's said in local parlance.
Asiwaju's human capital development has also led to the availability of human resource to manage the very difficult task of managing critical sectors. President Muhammadu Buhari would thank such efforts as it provided him ample Human Resources to utilize for his administration.
Therefore, the 2023 elections have presented very fine gentlemen who have utilized their times and opportunities to leave a mark that is undeniable in the history of our dear nation no matter how imperfect. I would continue to wonder who would celebrate ours for us if not us, there is absolutely no reason to continue to denigrate these individuals considering more of the fact that they have learnt appropriate lessons to improve on the lot that they have both achieved if given another opportunity. Recall also that we may not be able to do better if given the opportunity.
Consequently, I submit that head or tail Nigeria stands to benefit from the outcome of the 2023 elections, let us support appropriately, improve the conversations, reduce the bitterness and imbibe optimism and positivity for the hope of a better nation going forward.
God bless Nigeria. Hashim Suleiman can be reached via [email protected]
​OBITUARY: The memory of Dr Mike Okolo will remain positive and pleasant | Chido Nwakanma
Culled from THE PUBLIC SPHERE with Chido Nwakanma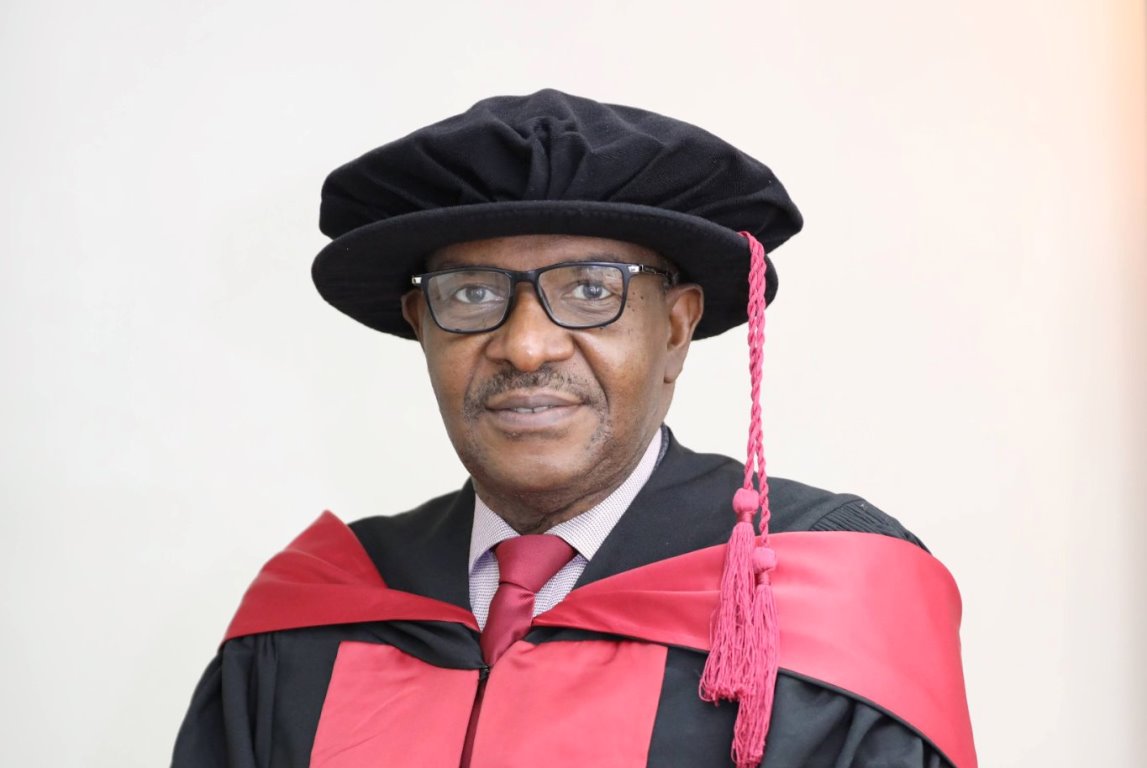 One week later, the shock of the sudden departure of Dr Mike Okolo is wearing out. But not so the pain and bewilderment. And not the pathos.
Dr Mike Okolo, Dean of the School of Media & Communication, Pan Atlantic University, passed to the beyond on 6 June 2020 suddenly and without any visible or known ailment.
It stunned his immediate and extended family, including the university he had served for so long.
Okolo was a corporate communication consultant with vast experience in all aspects of corporate/public affairs. He had a track record in Internal Communication, Issues and Crisis Management, Event Management and Communication Audits.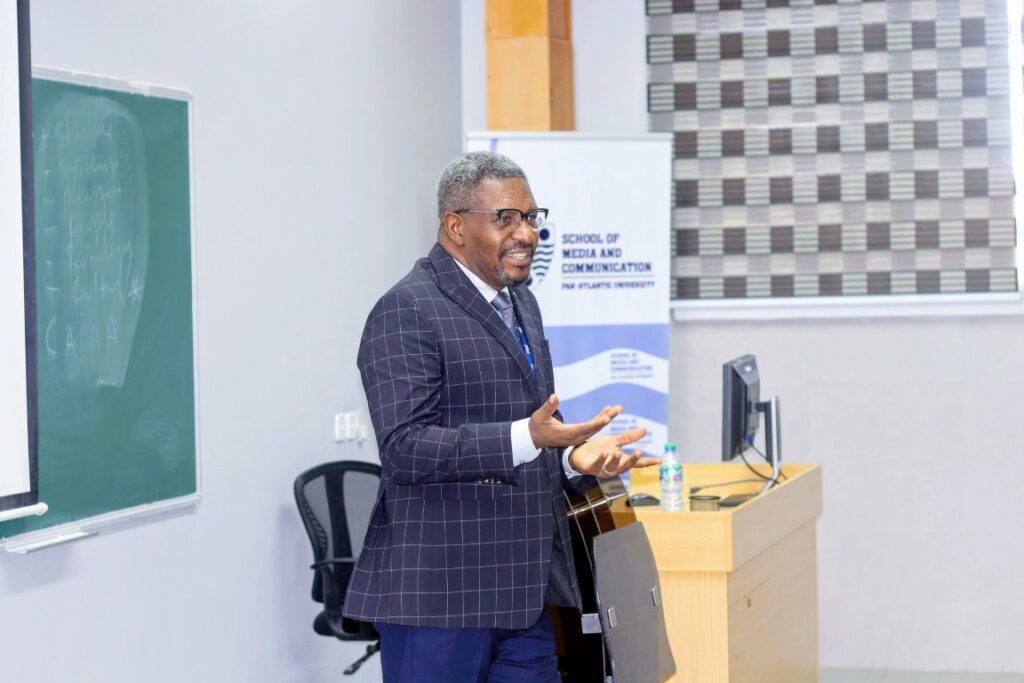 He also taught Public Speaking and Presentation Skills.
Okolo had a PhD in Sciences from the University of Benin (1982), an MSc in Strategic Communication at the University of Central Lancashire (2014), and a 2020 PhD in Communication from the University of Navarra, Spain.
He was the pioneer Corporate Affairs Manager of the Lagos Business School and also served as Alumni Relations Director. He was a classroom maestro: fair, firm, and considerate.
Visiting is painful because of seeing how this loss affected his partner, friend and wife, Mrs Rosemary Okolo, erstwhile Registrar of the Pan Atlantic University and faculty in the School of Management. They were the ideal couple, even sharing lunch time together.
Visit you must, though, bearing in mind the message of Solomon.
Eccl. 7:2-4: "It is better to go to the house of mourning than to go to the house of feasting: for that is the end of all men, and the living will lay it to his heart. 3 Sorrow is better than laughter: for by the sadness of the countenance, the heart is made better. 4 The heart of the wise is in the house of mourning, but the heart of fools is in the house of mirth."
Dr Mike Okolo was the Dean of the School of Media & Communication. It was a richly deserved appointment in 2020 after the NUC forced on him a circuitous journey to a second PhD that paid no heed to his contributions to setting up the school. He stepped down the first time following NUC refusal on the grounds of lacking a PhD in communication and then set out to get it.
That journey epitomized Dr Okolo. He was focused, dedicated and committed. When and if he sets out on a course, he stays on it until accomplishment.
He was dapper in the best traditions of the corporate world.
The Fundamental Fs of Life mattered to the late academic. The Fundamental Fs are faith, family and friends. There are two other Fs of fame and fortune, but the Fundamental Fs speak to the essence of life.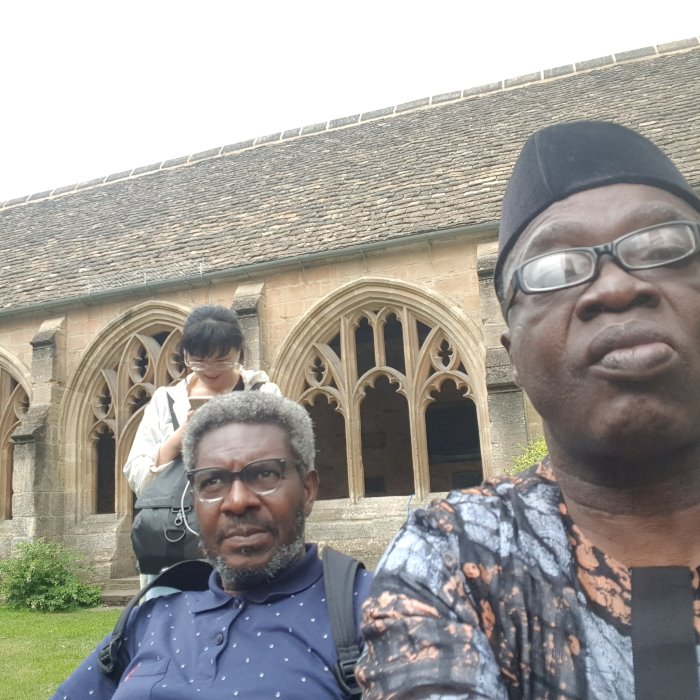 The Three Fs that mattered to Dr Okolo play out boldly in his passing. Even in their sorrow, the Okolo family not only affirm their faith but also evangelises. As you sign the condolence register, they offer you an Opus Dei prayer card. Okolo belonged to Opus Dei, a prelature of the Catholic Church that urges Christians to find God in their daily lives and sanctify their work. "Wherever your yearnings, your work, your affections are, that is the place for your daily encounter with Christ. It is there in the midst of the most material things of the earth, that we must sanctify ourselves, serving God and all people", in the words of Saint Josemaria Escriva, founder.
I had the privilege of teaching two Okolo children as undergraduates. They reflected good breeding or what I now term WBU children. Well Brought Ups (WBU) are a walking statement of the values of their families. These children were ideal students: they were studious, dedicated and focused. They comported themselves so decorously no one could tell that their parents were part of senior management, unlike many children in such positions. No surprise that they graduated with the highest honours.
Dr Okolo had a stern appearance until he offers his beatific smile. His smile is warm, friendly and reassuring. Oh, I should say was. It is still difficult to speak of him in the past tense.
Okolo led a team of postgraduate students to Birmingham City University as part of course requirements. Years of teaching professionals guided his conduct. He provided guidelines and then allowed everyone to express themselves.
Okolo was scrupulous and meticulous in every endeavour. He cared about nutrition and fitness. On that trip, he enjoyed the long walks on the campus of the University of Oxford. Walking was a regular pastime. It was thus strange to hear of a sudden cough and heart attack as the immediate cause of his death. This life is soChukwuma.
Take heart, dear Okolo family that Dr Mike left behind. You have a solid foundation of nurture and extensive goodwill that business managers now recognise as a tangible asset with strong valuation. Take heart, SMC family, academic and professional colleagues. The memory of Dr Mike Okolo will remain positive and pleasant.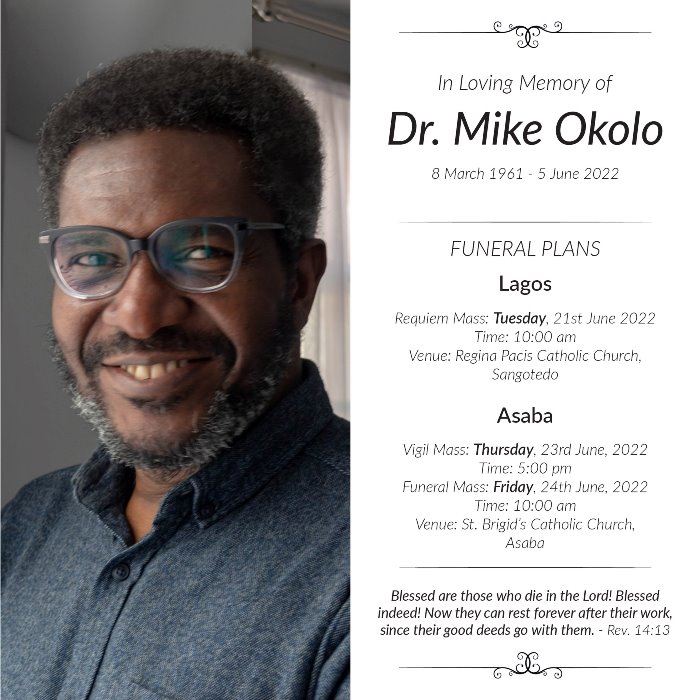 The mortal remains of Dr Mike Okolo will be committed to mother earth on 24 June 2022 after masses in Lagos and Asaba.
[NB: This article was first published on Mr. Nwakanma's FB page]