Gunmen Kill Enugu Councilor, One Suspect Arrested.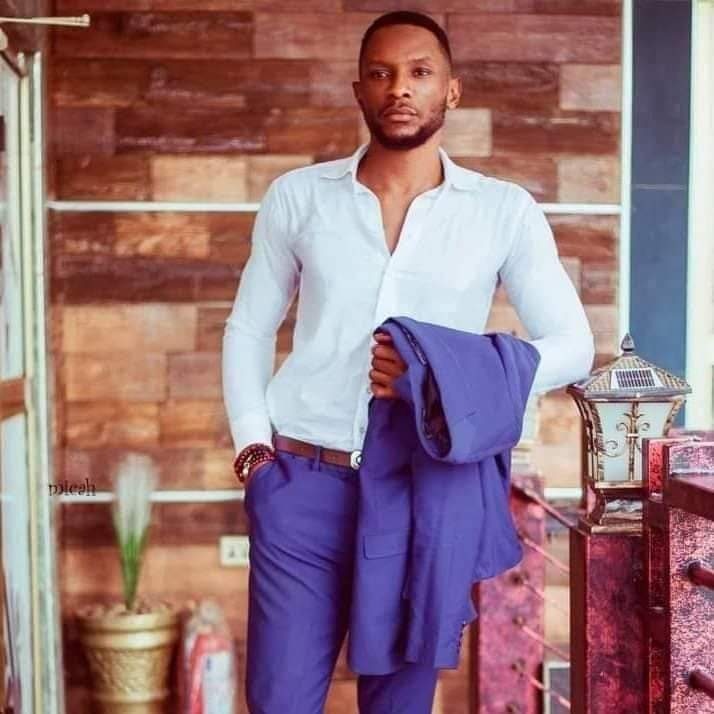 A councilor representing Eha-Ulo ward in Nsukka Local Government Area Legislative Council in Enugu State, Nelson Sylvester, popularly known as Ofunwa, was murdered by yet to be identified gunmen at his residence in Eha-Alumonah on Sunday, July 16.
According to reports, the assailants stormed the lawmaker's house and started raining bullets on him.
The lawmaker who was in the pool of his blood, fled to his neighbour's house where he eventually died.
Recent information from the police has it that one suspect has been arrested in connection to his murder.
The Enugu state police command says it has arrested a male suspect and a member of the criminal gang, alleged to have attacked and murdered Duhu Nelson Sylvester.
Governor Peter Mbah Appreciates Dave Umahi Over Swift Response To Work On A Recently collapsed Bridge In Enugu State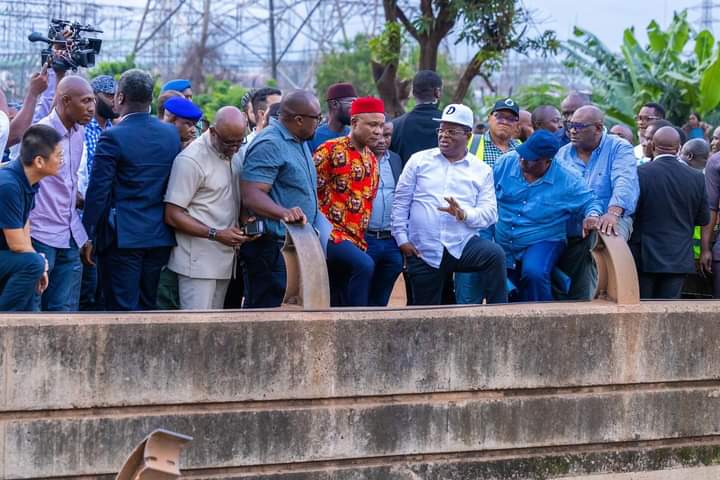 Governor Peter Mbah Appreciates The Minister For Works, Dave Umahi Over Swift Response To Work On A Recently collapsed Bridge In Enugu State
The bridge which is on the federal road, had sunk in on Monday.Thank God no casualties were recorded due to the less movements around the area on the it happened.
Here's what the Governor wrote;
"Yesterday evening, I had the pleasure of welcoming the Minister of Works, Engr. Dave Umahi, to Enugu State. The minister who came to inspect the collapsed bridge between the New Artisan flyover and the Naira Triangle, at the Enugu – Port Harcourt expressway, assured me of its immediate reconstruction.
"He commended me for ameliorating the plights of my people by undertaking to dualise the Enugu State's part of the Enugu-Abakaliki road, and also assured me that the federal government would expedite the necessary approvals.
"I sincerely appreciate the minister for the prompt response, and President Bola Ahmed Tinubu for inclusive leadership. This, for us, underscores the president's commitment to his oath of office."
Here are pictures from the scene visit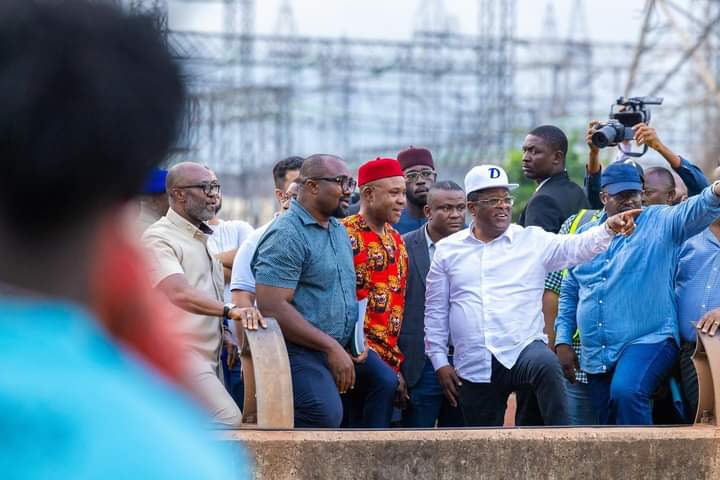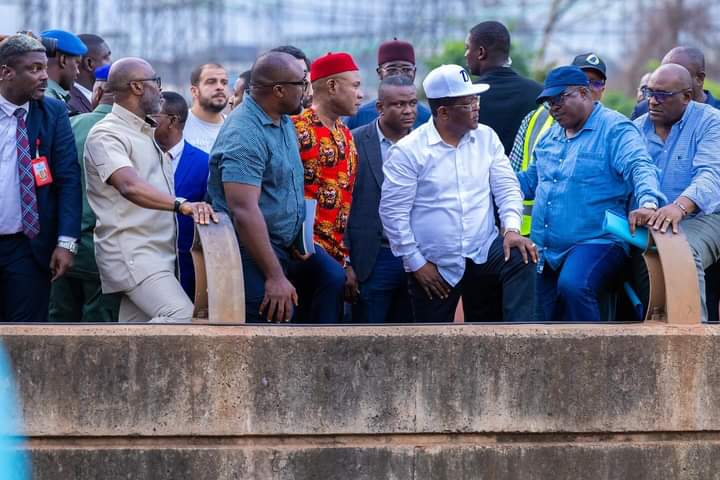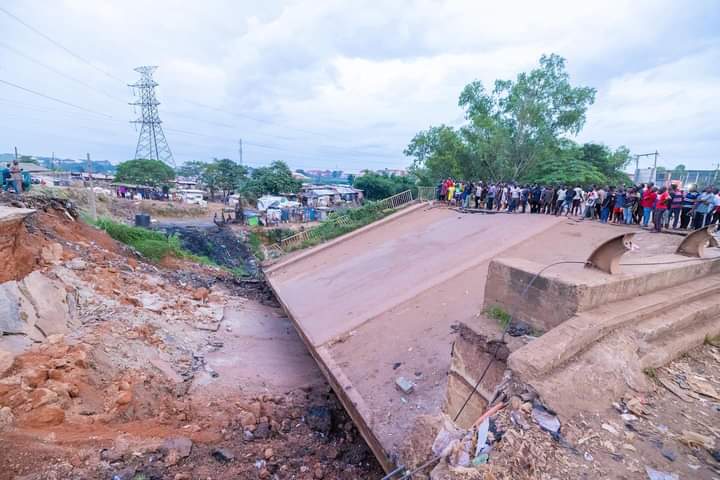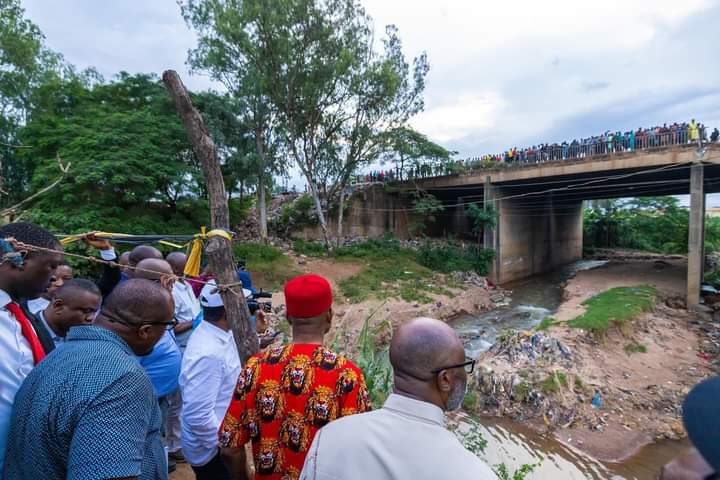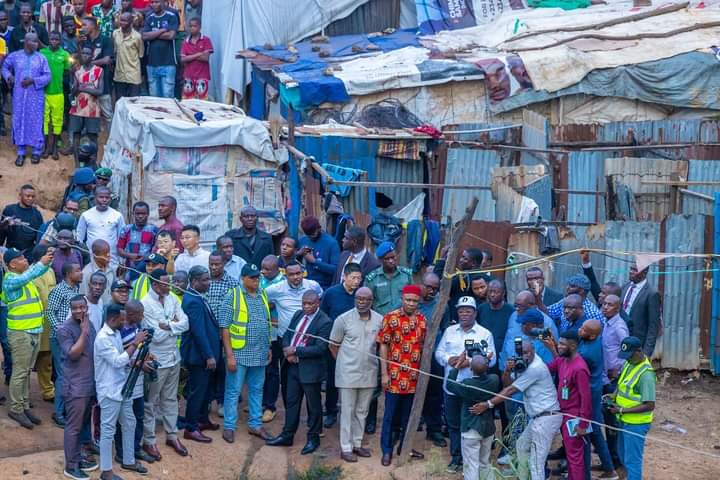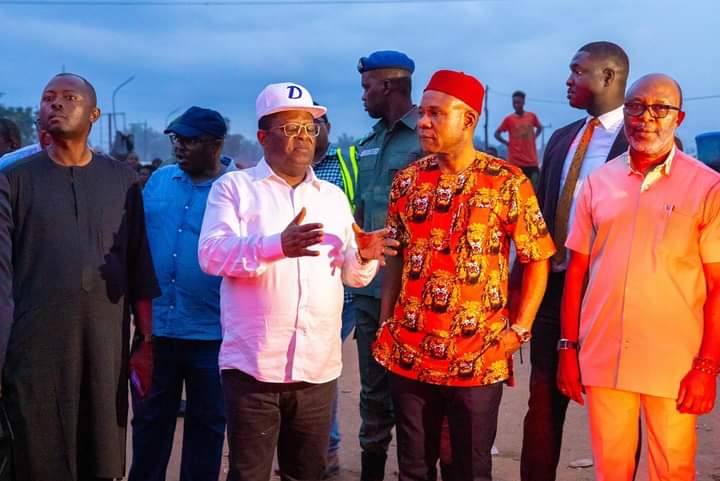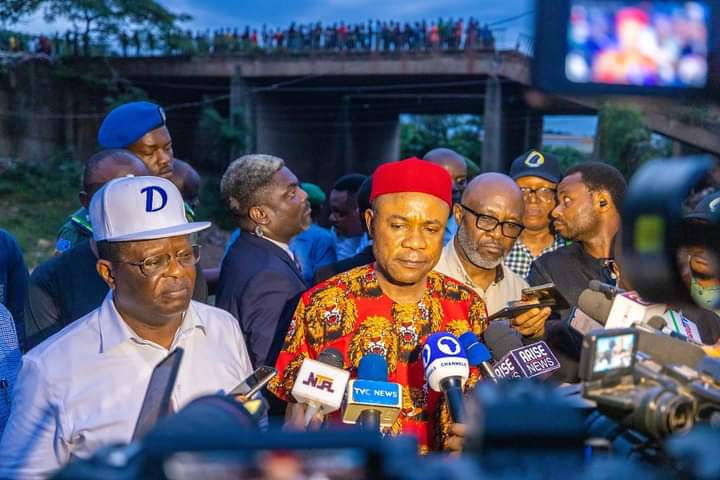 PHOTO: Governor Peter Mbah Speaks At 2023 Lagos Chamber Of Commerce And Industry (LCCI)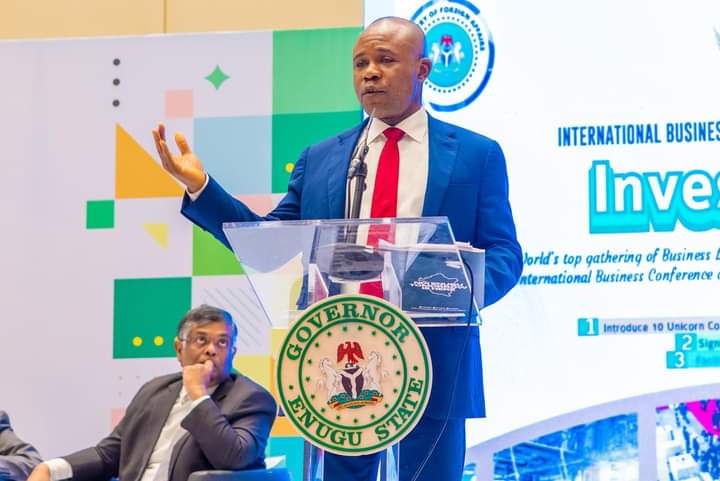 The Governor of Enugu State, Governor Peter Mbah was one of the guest speakers at the 2023 LCCI. While posting pictures from the conference on his social media page, He wrote;
"Today, I was honoured to stand as Guest of Honour and Speaker on the platform of the 2023 Lagos Chamber of Commerce and Industry (LCCI) International Business Conference and Expo.
This event underscores our commitment to global partnerships and trade cooperation. From Enugu, I have proudly joined the dialogue that transcends borders.
As we engage in vital conversations, I extend a hand of partnership, inviting stakeholders to explore our nation's potential. Together, let's unlock avenues for national growth and prosperity.
In Enugu State, we are open for business; building partnership with the private sector to unlock the capital market, attract investments, and retake our place in the local and global economy.
I'm excited to share with you our state's abundant investment opportunities and government inventives in agriculture and agro-industry, logistics and aviation, tourism, real estate, mineral resources, information and communication technology (ICT), among others.
We are also de-risking business investment in key sectors by providing access to land, providing support infrastructure, handling engagement with host communities, and facilitating the approval of building permits.
Amid challenges, our resolve for a robust business environment remains unshaken. We are intentionally revisiting our ease of doing business indicators to ensure the environment is conducive for businesses to thrive.
Join me in embracing this momentous stride as we amplify Enugu State's prominence on the national and world map."
Here are pictures from the conference.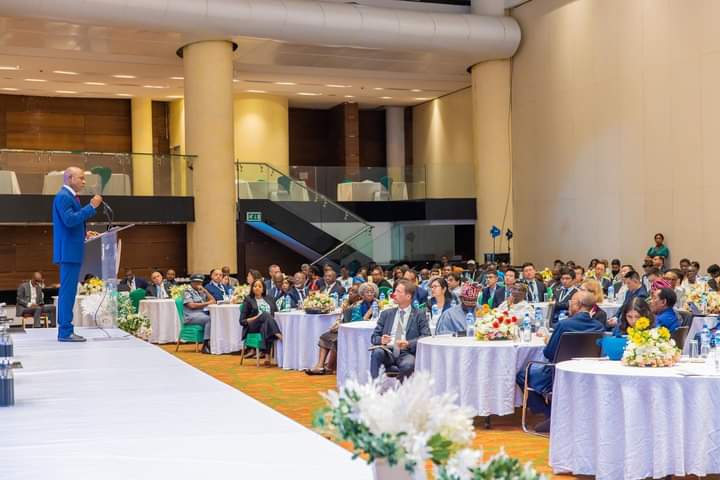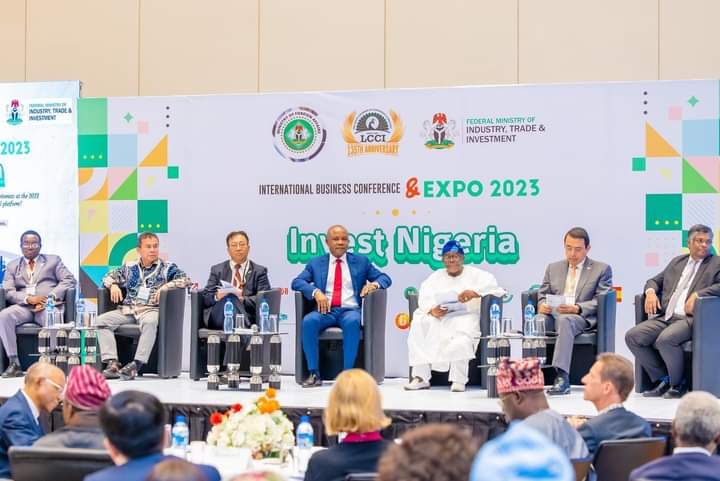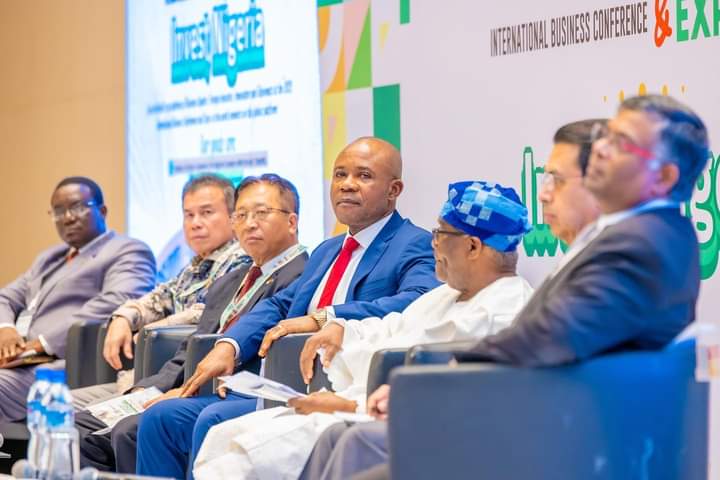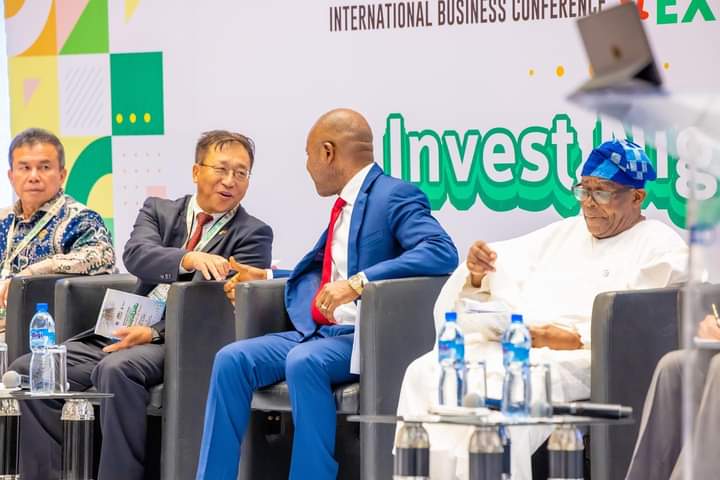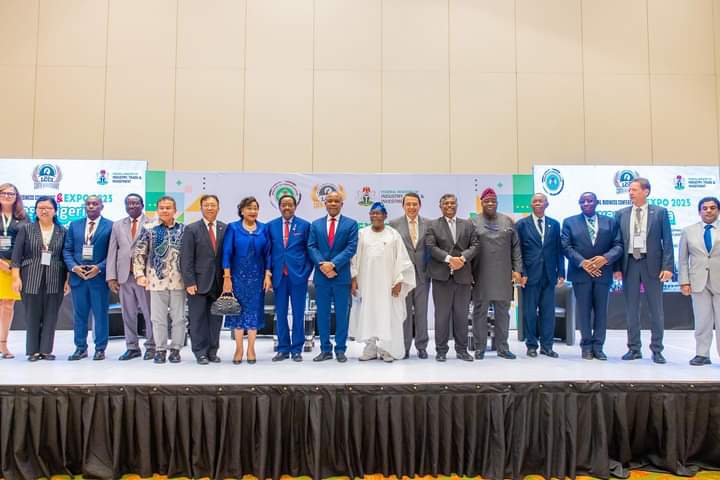 Governor Peter Mbah Graduates From Business School In The University Of Oxford England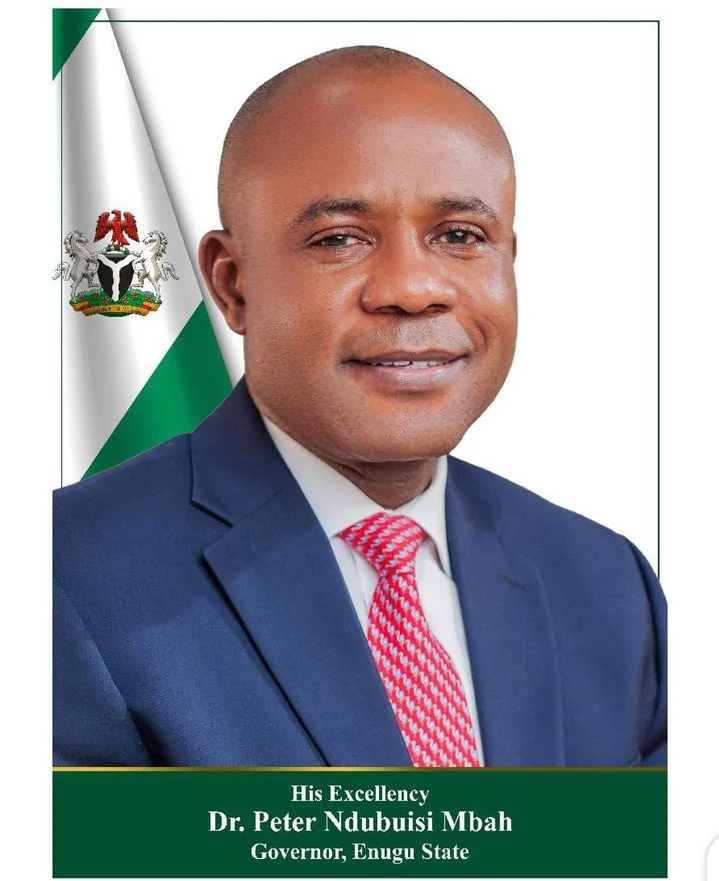 The Governor of Enugu State, Dr Peter Mbah has graduated from Business School In The University Of Oxford in England
In a post on his social media page, He wrote;
"I just bagged a Post Graduate Diploma in Strategy and Innovation at the Saïd Business School of the University of Oxford, Oxford, England"
Congratulations Sir.