R Kelly's $500,000 Royalties Ordered To Be Given To His Sexual Assault Victims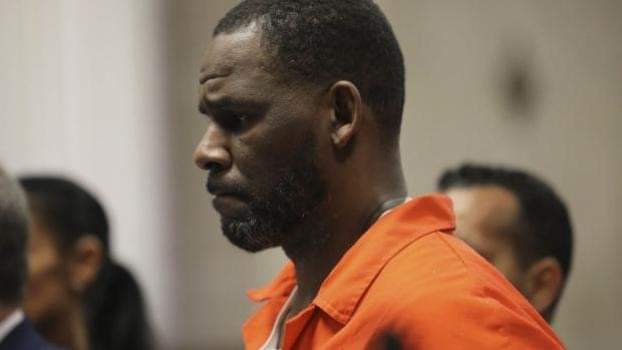 A United States judge has ruled that Universal Music Group must provide singer R. Kelly's sexual assault victims access to his royalties, which total more than $500,000.
US District Judge Ann Donnelly, in Brooklyn, New York, signed an order on Wednesday directing Universal Music Group to turn over the money to satisfy unpaid restitution and fines that the singer still owed.
Donnelly previously ordered Kelly to surrender almost $28,000 in his prison inmate account and apply it to his unpaid fines.
According to Bloomberg on Wednesday, the judge fined Kelly in 2022 when she sentenced the R&B artist to 30 years in prison for racketeering and sexual exploitation of minors, according to Bloomberg on Wednesday.
Kelly received a 20-year sentence after being found guilty in a different federal child pornography case in Chicago; the majority of those years will run concurrently with the Brooklyn sentence.
Kelly is currently in a federal prison in Butner, North Carolina. It's not clear whether he has a lawyer representing him.
Kelly's attorneys expressed displeasure last year that federal prosecutors had taken the "unprecedented" action of taking the singer's prison prisoner account, claiming they had been unable to establish Kelly's failure to make payments in full to his victims in the form of penalties and reparations.
The judge later rejected their argument that prosecutors acted prematurely when they'd frozen all but $500 in Kelly's prison inmate account.
The case is US v. Kelly, 19-CR-0286, US District Court, Eastern District of New York (Brooklyn).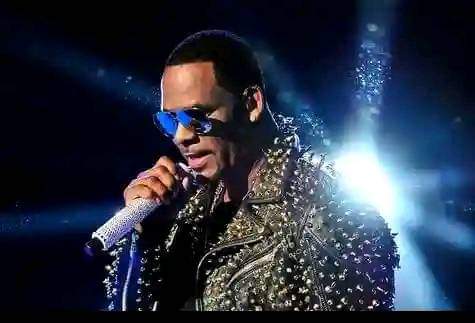 I'm Deeply Sorry – Basketmouth Finally Apologises To AY And Others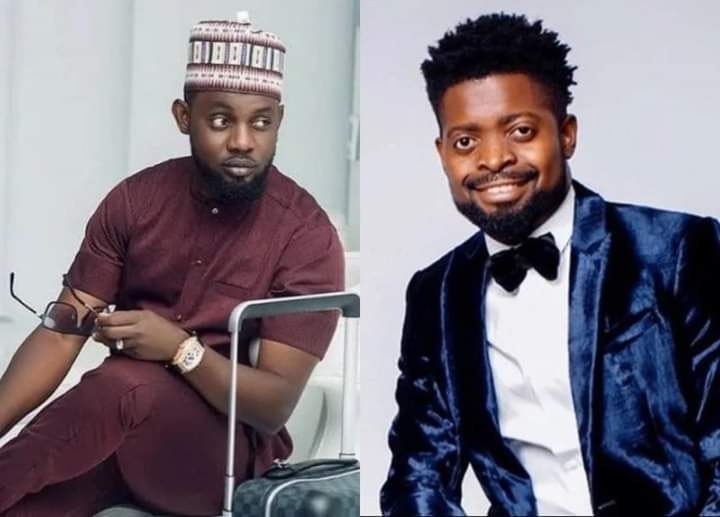 Nigerian Comedian Bright Okpocha, known by his stage name Basketmouth, has finally extended an apology to his colleague Ayodeji Richard Makun, popularly referred to as AY, bringing an end to their 17-year-long feud.
The longstanding rift between AY and Basketmouth has been widely discussed in the media.
In a May 2023 interview with media personality Chude Jideonwo, AY attributed the cause of their dispute to a business deal gone awry back in 2006.
However, as Basketmouth works on selling tickets for his upcoming show in November, he took the initiative to seek forgiveness from AY and others he may have offended.Assuming responsibility for the lengthy discord, the comedian shared a video on his Instagram page on Monday, publicly tendering his apology.
He said;
"Now to all the people in the industry and beyond that I have offended. I'm saying this to you right now from the bottom of my heart, I'm genuinely sorry please forgive me.
To the people that have accused me of doing things that have affected their careers in one way or the other, I'm not going to accept or deny these allegations, but God knows the truth. But regardless, please forgive me from the bottom of my heart.
"Now to my guy AY, I don't know if my apology is still valid right now but if it is, please forgive me for whatever I have done or said in the past that affected you in any way forgive me. And I want you to know that I have forgiven you for whatever you have done or said knowingly or unknowingly. It's gone, and I just wanted us to live in peace and harmony.
"Now for the people who are assuming that this apology video is birthed because I have a show coming up on the 26th of November, I will like to say you are absolutely correct. I'm trying to sell tickets for my show but I'm also sorry for everything that I have done."
"I Got Expelled From My Convent After Acting Lucifer On Stage" — Actress Beverly Osu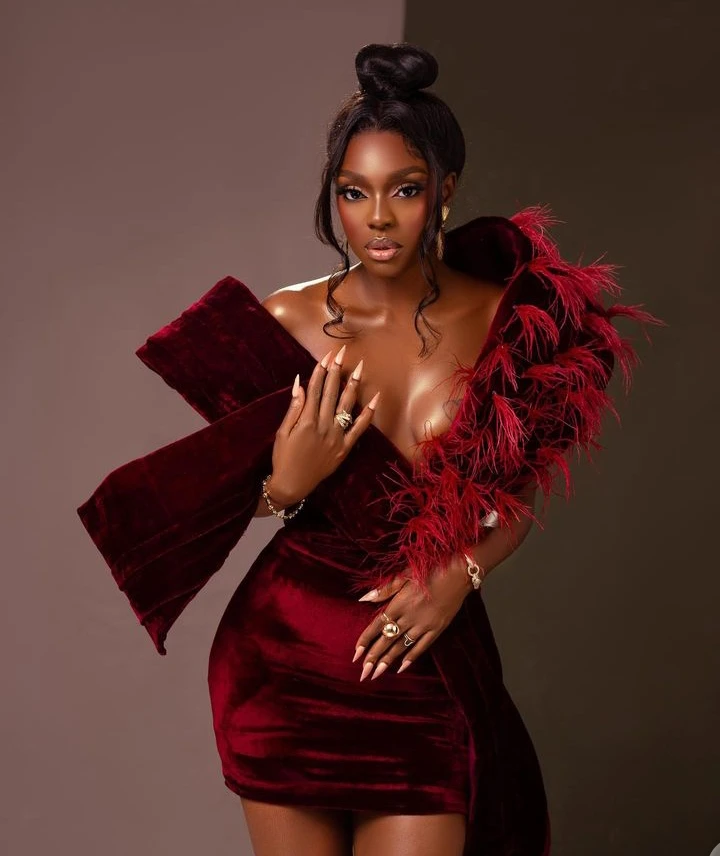 Nollywood actress, Beverly Osu has revealed how she joined a convent as a reverend sister and got expelled.
In an interview on Tea With Tay podcast, she explained how her family got her to enroll in a convent when she was still in high school.
Osu said that her participation in extracurricular activities including performing secular music and taking part in stage plays, particularly one in which she played Lucifer, led to her expulsion.
She, however, stated that the school authorities did not explicitly use the term expulsion, they asked her to continue God's work elsewhere and never return.
She said ,
"Family first said this girl is very stubborn, let us throw her in there and I just said okay,"
"It is a secondary school 'Daughters of Divine Love' but you register, being a sister or not.
"Na reverend sister they picked for me so I had to follow the path but they expelled me.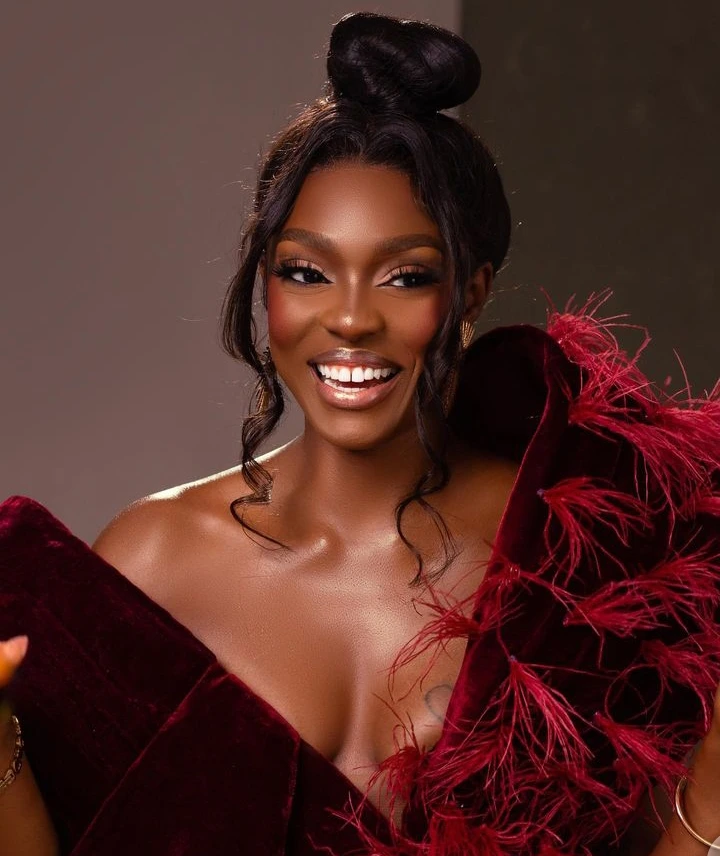 "Till today, I still have small resentment like, 'why una expel me?' But then, I used to play secular music, I was the drum prefect and I used to do stage plays.
"Some girls woke up and said after the stage play, they were seeing me in their dreams and I am a witch because I played Lucifer.
"They expelled me because they said I was doing the most with the band, with the stage play, with not sleeping on my bed.
"They asked me to go and continue God's work somewhere else. They did not want to say it is expulsion but they gave me a letter never to come back."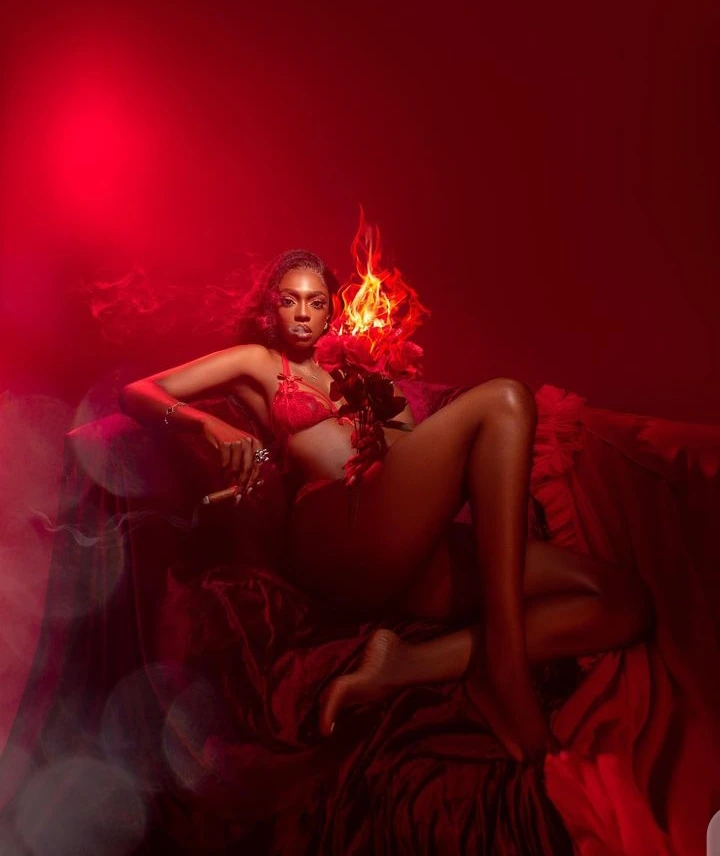 27 Years Later, Suspect Arrested In Fatal Shooting Of Tupac Shakur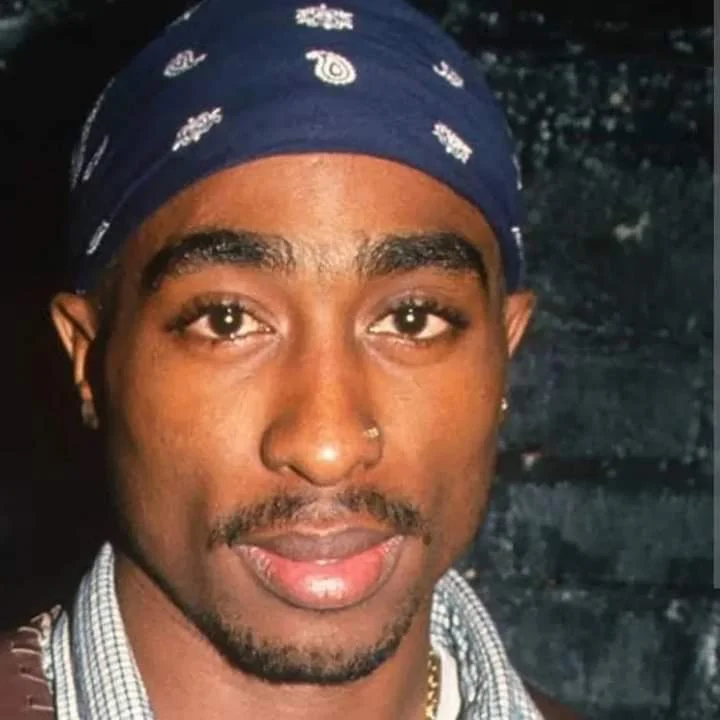 Las Vegas police has arrested a man on suspicion of murder in the 1996 shooting of hip-hop star Tupac Shakur.
Duane "Keffe D" Davis was arrested early Friday morning, Sept. 29, although the exact charge or charges were not immediately clear.
An indictment was expected later on Friday, AP reports.
Shakur was wounded in a drive-by shooting near the Las Vegas Strip on Sept. 7, 1996. He died in a hospital six days later (Sept. 13) at the age of 25.
Davis has admitted in interviews and in his 2019 tell-all memoir, "Compton Street Legend," that he was in the Cadillac from which the gunfire erupted during the shooting, the AP said.
In July this year, Las Vegas police served a search warrant at the Henderson, Nevada, home of Davis' wife, Pamela Clemons, as part of Shakur's homicide investigation.
Cops confiscated several computers, laptops and iPads from the home, as well as a .40-caliber cartridge — the same type as the many casings that were recovered from the scene where Shakur was shot, according to a search warrant obtained by The Post.
Greg Kading, a retired LAPD detective who had investigated Tupac's death, told The Post Friday: "Davis provided the gun and he actively sought out Tupac with his nephew.
"Davis gave the gun to his nephew, who was in the car with them, and collectively, they went out and intended to shoot Tupac. He provided the gun, and his nephew did the shooting, so they are all equally guilty under solicitation for murder."
Kading added, "I am super excited because this is huge! We knew this wasn't an unsolved case, and now it looks like they have taken it to a point where they can officially close it. For the rest of history, Tupac's murder will not be considered an unsolved crime."
Tupac's life was cut short when the rap star and friends were driving to a nightclub in a convoy after watching the Mike Tyson-Bruce Seldon world heavyweight title fight in Las Vegas.
When the black BMW Shakur was riding in stopped at a traffic light, a white Cadillac pulled up alongside and a gunman inside fired at least nine bullets, apparently aimed at the passenger seat where Shakur was.