CBN confirms Emefiele's Resignation As Cardoso Assumes Office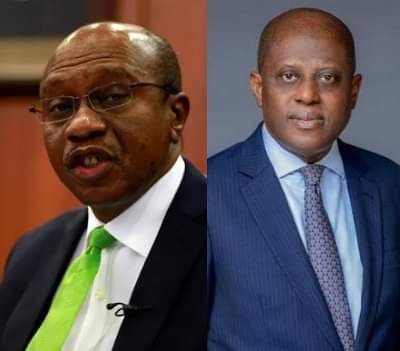 Olayemi Michael Cardoso who was recently nominated by President Bola Ahmed Tinubu, as the acting Governor of the Central Bank of Nigeria CBN on Friday, September 22, 2023, pending his confirmation by the Senate. A statement released by the apex bank says Cardoso's assumption follows the resignation of the immediate past governor of the bank, Godwin Emefiele,
The statement added that the Deputy-Governors-Designate of the bank have also assumed duty, in acting capacities, sequel to the formal resignation of Mr. Folashodun Shonubi, Mrs. Aishah Ahmad, Mr. Edward Lametek Adamu, and Dr. Kingsley Obiora as Deputy Governors of the CBN.
''Dr. Cardoso and his colleagues subscribed to the relevant oaths of office at a brief ceremony held at the Bank's Head Office in Abuja, on Friday, September 2023, and have since settled down to the task of administering monetary and financial sector policies of the FederalGovernment."
An Economic and Development Policy Advisor, Financial Sector Leader, former Chairman Citi Nigeria and Commissioner for Economic Planning and Budget in Lagos, Cardoso brings over three decades of managerial experience on board. He is an alumnus of Aston University, Birmingham, United Kingdom, where he studied managerial and administrative studies. He also holds a Master's degree in Public Administration from the Harvard Kennedy School, United States of America.
It will be recalled that Dr. Cardoso and his colleagues were appointed to their respective positions at the Bank on September 15, 2023, subject to their confirmation by the Senate.
Why PalmPay Is Playing Big in the Digital Banking Space- Chika Nwosu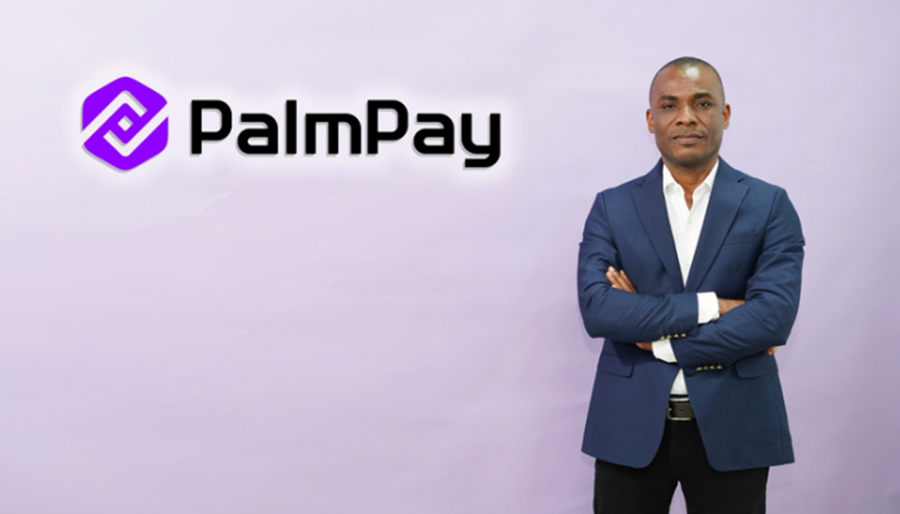 PalmPay, a leading Africa-focused fintech platform, has said that the future of money is now; therefore, the company has put in place adequate infrastructure, and the right measures to ensure that its millions of customers are guaranteed adequate security.
Speaking while making a presentation titled "Future of Money, Security, Customer Experience (CX)" at the Africa Tech Alliance (AfriTECH 3.0) held at The Providence Hotel, Ikeja GRA, last week, Mr. Chika Nwosu, the Managing Director of PalmPay, said that besides the operator putting the right things in place, the consumers also must the aware of how to protect themselves.
Nwosu who was represented at the Forum by Temitayo Oduwole, Head of IT and Payments at PalmPay, recounted the origin of money and its evolution to this moment and said that people are gradually moving away from paper money, where physical cash transactions are made, to what is today known as digital money where online and digital transactions now hold sway.
"All the services that we need are driven by technology, even the medium of exchange is also driven by technology. And the future of money right now is digital. If you look at the before and the now, right now because money has gone digital, we are experiencing a kind of transformation in the digital space. In terms of convenience, in terms of the ease of payment, that is what the future of money holds and that's what we're getting right now.
"I'm sure most people don't even go around with cash again. Any transaction that you want to do, you can easily do that transaction on your phone, using your mobile wallet, using your card. So that is how money has transformed from being a cash-oriented medium to a digital medium right now," he said.
Nwosu said PalmPay was prepared for this new regime of money and put a lot of robust infrastructure in place for risk management aimed at balancing the user experience with security in its app, adding that it has ensured that at any point in time, it puts measures in place that forestall a customer's account being compromised.
"We have an AI in place, a logic that understands the pattern of your account, the pattern of your transaction. If it sees that somebody is doing something irrational or something out of the ordinary that you do on a normal day, because of the pattern that we've been able to build, we can block that transaction.
"And because we're also going to have to look at technology-as-a-service, rather than having our infrastructure on prep, we're having our infrastructure on the cloud. These are things that speak to infrastructure as a service, and technology-as-a-service, and are driving our reliability and sustainability today," Nwosu said.
Nwosu admitted that though digital money is essential due to its speed, convenience, and accessibility, it also comes with its own threats and its own security challenges, especially in the face of nefarious activities around cybercrime.
"There are different channels by which people can access their money. However, in accessing this money, there is a potential challenge of having your funds being taken over by some people that you don't want them to have access to it. There are lots of things happening around the future of money in terms of safety and in terms of security.
"We have online fraud. We have a local simulation. Identity theft is on the rise. We are being infused into devices, into servers. We have phishing in which e-mails are sent to deceive you to believe that the e-mails are coming from a genuine source. These are things that can affect or impact the digital money currency.
"The most important thing, again, is that at any point in time, as much as we are creating the environment to make sure that fraud is actually reduced in terms of cyber security, we are addressing all the things that need to be addressed so that from a digital money perspective, we are able to access the money without any fear. We can do a transaction without any fear.
"It's also very important to understand that any time a fraud happens, a notification is very important. Next slide, please. Lack of security awareness is top of the reasons why consumers are scammed or defrauded. And what we try to do in PalmPay is to raise that awareness, to let our customers know that their personal information is only personal to them," he said.
The Managing Director stated that lack of knowledge to protect personal information, patronizing fake sites and social media pages, and attempts or pivots on unofficial channels, are some of the things that could lead to customers being scammed or defrauded.
On PalmPay's approach to enhancing customer security on its app, Nwosu said over the past four years it has been in the Nigerian market, it has been able to marry security with customer experience, which has remained the attraction to its brand.
"What we've done is binding. Your phone is bound such that even if you change your phone, you put in your credentials, and there's an OTP that has been sent to revalidate and authorize the customer who is trying to do that transaction. One of the other things that we've also done to make sure that our customers are well protected is to have an inactive session set up.
"An inactive session has to do with if you're not doing anything on your app, then it's time out. It doesn't give room for people to have access to that phone or your mobile app and try to do something. Because if you keep the mobile app up, anybody could actually have access to it, and they could do any transaction. Not to forget the fact that for every transaction that you do as well, it's been enabled. We have a metric just to make sure that it is the right person that is accessing your account at any point in time," Nwosu concluded.
Nigerian Senate Confirms Appointment Of CBN Governor Nominee Yemi Cardoso, And Four Deputies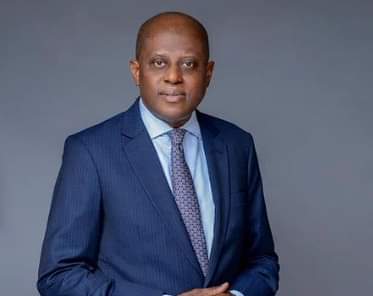 The Nigerian Senate has confirmed the appointment of Yemi Cardoso as the Central Bank of Nigeria (CBN) governor and four others as deputy governors of the apex bank.
Their appointment was confirmed after their screening by the upper legislative bodytoday September 26. The deputy governors who were confirmed are Emem Nnana Usoro, Muhammad Sani Abdullahi Dattijo, Philip Ikeazor, and Bala Bello.
"The nomination of Olayemi Cardoso is hereby confirmed as governor of the Central Bank of Nigeria (CBN)," Senate President Godswill Akpabio said
Before their confirmation, the nominees had answered questions on matters related to economic and other policies. During the screening, Cardoso promised to embrace compliance, assuring that under his leadership, the apex bank would remain apolitical.
"I believe that the Central Bank under our watch will have no choice but to embrace a culture of compliance. We will not wait for oversight to come and tell us what to do. We will ensure that by the time the system is passing through us, we catch it and we deal with it," said Cardoso who promised zero tolerance for abuse of compliance. That is a cultural shift, a change in mindset, but we will make sure it happens," Cardoso said
CBN Suspended Governor, Godwin Emefiele Opts For Plea Bargain In Court Case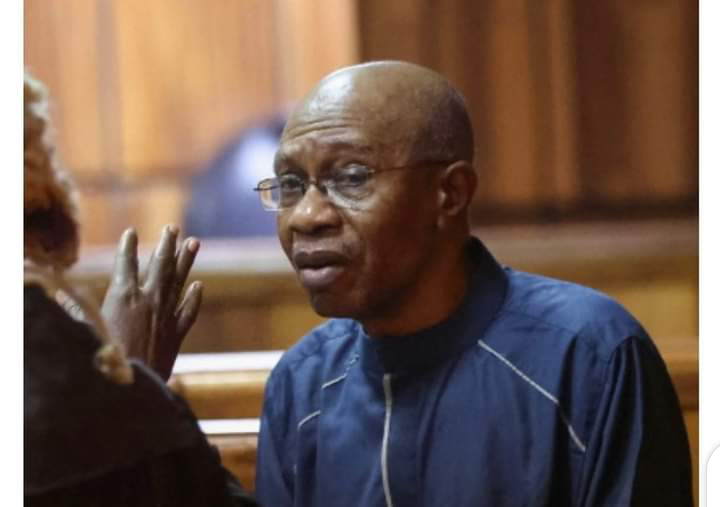 The suspended Governor of Central Bank of Nigeria (CBN), Godwin Emefiele, has reportedly opted for plea bargain.
The Nation reports that as part of the out-of-court settlement terms, Emefiele will forfeit any illicit funds and questionable assets traced to him. It is however not certain if any illicit fund has been linked to him.
The report adds that Emefiele will also step aside as the CBN governor to enable the government to appoint a substantive holder. It was also gathered that Emefiele and his relations will withdraw all matters in court.
On Wednesday, August 23, an Abuja Court struck out a suit filed by the embattled CBN governor challenging his detention. His siblings – George and Okanta – withdrew the two suits they filed against the Department of State Service (DSS) and the Attorney-General of the Federation (AGF).
Some highly-placed Nigerians were said to have interceded for Emefiele to make government accept the plea bargain offer. The turn of event on his trial was said to have both "legal and political tones to avoid anything which may have negative impacts on the economic agenda of the administration of President Bola Ahmed Tinubu."
Emefiele is standing trial for alleged violation of the procurement law to the tune of N6.9 billion.
A source was quoted as saying Emefiele was worried about the likely dragging of his trial for years, as and members his family weighed all options and settled for plea bargain. They added that the Federal Government's legal team and Emefiele's lawyers were perfecting the terms of settlement.