SAD: Ghanaian Footballer Dies After Collapsing During Match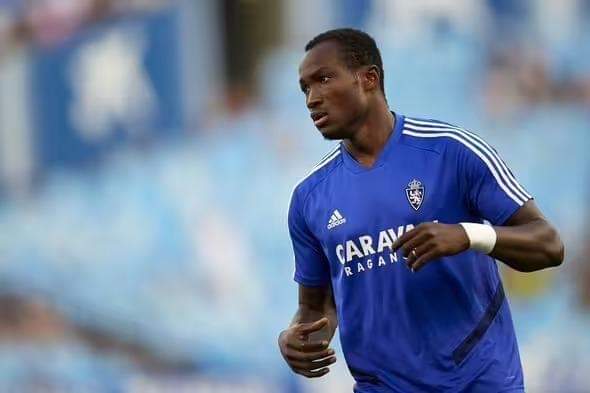 Ghanaian footballer, Raphael Dwamena, has tragically passed away after collapsing during an Albanian Superliga game between FK Egnatia and KF Partizani.
According to NewsGhnan on Saturday, the 28-year-old collapsed in the 23rd minute of the game and was transported to the hospital, where he was declared dead.
Dwamena had been playing with an Implantable Cardioverter-Defibrillator due to a pre-existing heart problem.
The Ghanaian striker's health challenges came to light during a failed medical examination when he was set to join Brighton.
Albania Footy shared the news on Twitter, saying, "Rest in Peace to KF Egnatia's Raphael Dwamena. The Ghanaian collapsed on the pitch during the Superliga match between Egnatia and Partizani. He later passed away in the hospital at the age of 28."
Known for his time with the Swiss side FC Zurich, Dwamena's untimely passing has left a sombre void in the football community.
Tobi Amusan Cleared Of Doping Allegations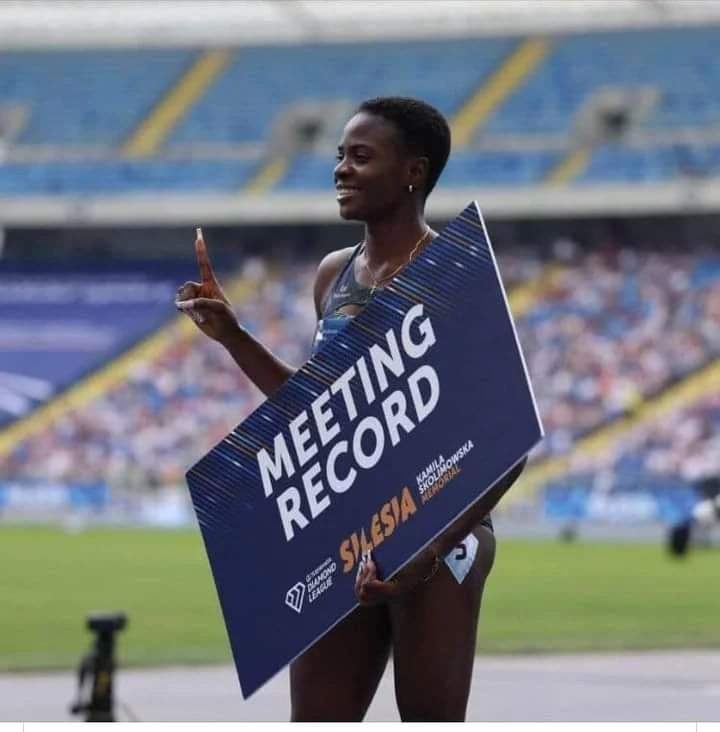 Nigerian superstar athlete, Tobi Amusan has been cleared by a disciplinary committee set up to investigate the doping allegations levelled against her by the Athletics Integrity Unity (AIU). 
Recall that the Nigerian athlete was handed a provisional suspension for allegedly "missing three tests in 12 months. She was subsequently excluded from the 26-athlete team submitted by the Athletics Federation of Nigeria (AFN) for the 2023 World Athletics Championships.
However, the World Athletics body in a statement released on Thursday, August 17, said it has lifted Amusan's suspension with immediate effect after discovering she did not violate the anti-doping rule.
The statement read;
"A panel of the Disciplinary Tribunal, by majority decision, has today found that Tobi Amusan has not committed an Anti-Doping Rule Violation (ADRV) of three Whereabouts Failures within a 12-month period.
"AIU Head Brett Clothier has indicated the Athletics Integrity Unit (AIU) is disappointed by this decision and will review the reasoning in detail before deciding whether to exercise its right of appeal to the Court of Arbitration for Sport (CAS) within the applicable deadline. The decision is currently confidential but will be published in due course."
Following the clearance, Amusan will now be able to participate and defend her women's 100m hurdles titles at the 2023 World Athletics Championships billed to hold in Budapest, Hungary, from August 19 to 27.
FIFA Women's World Cup 2023: Super Falcons Loses To England On Penalties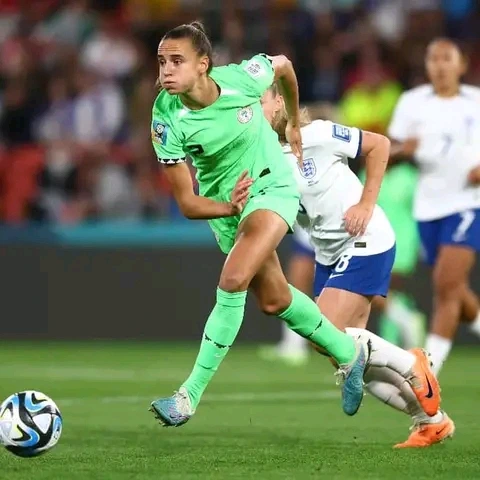 The Super Falcons of Nigeria have failed to advance to the FIFA Women's World Cup 2023 quarter-finals after they lost to England following a dramatic penalty shoot-out.
The two nations failed to find the back of the net in 90 minutes, and after 30 minutes of extra time, the scoreline remained goalless.
The Nigerian stars looked most likely to score in the game even after the England side were reduced to 10 women following a red card to Lauren James for stamping on the back of Nigeria player Michelle Alozie. But A defensive display from England took to game to extra time before a penalty shootout. England won 4 -2 on penalties.
England will either face Colombia or Jamaica in the quarter-finals of the tournament.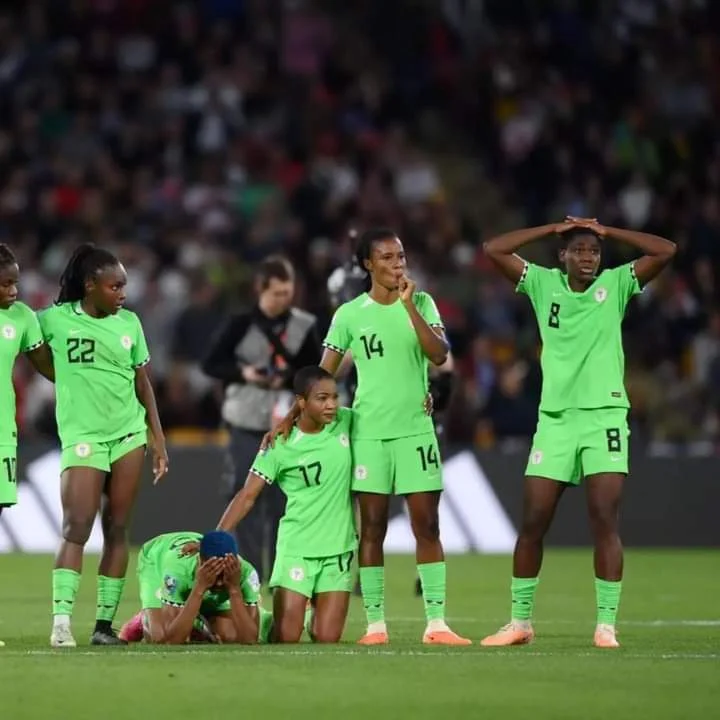 Nigerian Striker, Odion Ighalo Accuses Cristiano Ronaldo Of Only Joining Al-Nassr In Saudi For Money And Not Passion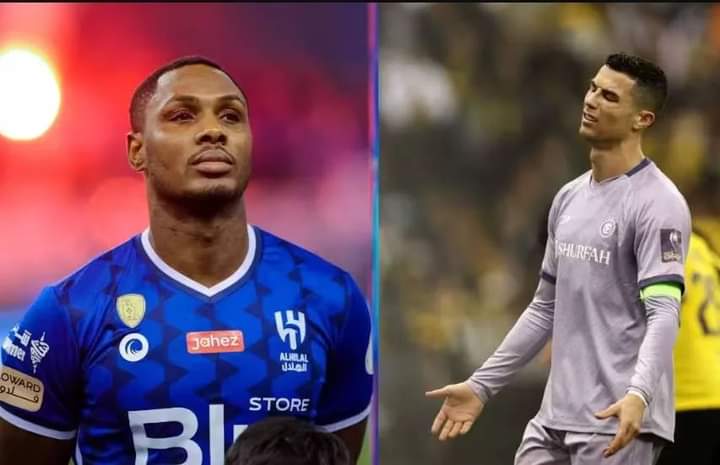 Odion Ighalo has accused Cristiano Ronaldo of only moving to Saudi Arabia for money.
After his departure from United last year, Ronaldo signed for Al-Nassr in December and is earning £175million-a-year at Al-Nassr. Several high-profile players have since headed to Saudi Arabia, including Karim Benzema, N'Golo Kante, Ruben Neves, and Jordan Henderson, who is now the highest-paid England player in the World.
Former Super Eagles captain, Odion Ighalo, who is currently a free agent had a spell on loan at United from January 2020 to January 2021. He also spent time at Saudi Arabian clubs Al-Shabab and Al-Hilal.
Speaking in a new interview, the striker said Ronaldo only moved to Al-Nassr for money rather than passion for the game.
Ighalo told OmaSportsTV: 'When you are young, yes, you play for passion. Back then, you don't care about money. But at my age, I am in the final stretch of my career, I don't know if it will be one, two years or when God will tell it to stop.
'I know it won't be more than three years. I've played for passion all my life, now it's for money. I'm not one of those players who come and say: 'I play for passion'. Brother, it's money. At the end of the day, it's money.
'Is Ronaldo still playing out of passion? Ronaldo has earned 100 times more than I have in my entire life and yet he went to Saudi Arabia. Did he do that out of passion? It's for money, bro.'
Since moving to Al-Nassr, Ronaldo has scored 14 goals in 19 games and he will be determined to help his side win the title this season after they finished second behind Al-Ittihad last campaign.