Agriculture
It's Time For Lawyers To Focus On Agriculture – SAN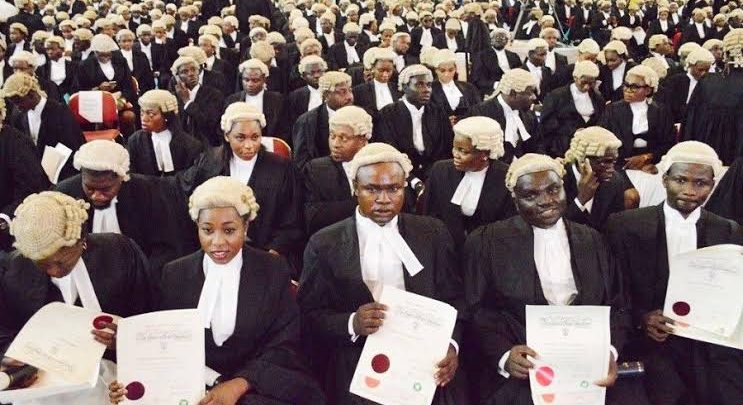 Nigerian lawyers may need to shift focus towards agriculture as an avenue for advancement after the COVID-19 pandemic, a legal practitioner has said.
According to Senior Advocate of Nigeria (SAN), Dapo Olanipekun, agriculture is one of the relevant sectors of the economy, which most lawyers have not really explored, adding that it is high time they imbibed the "agric culture".
Olanipekun spoke at the Fourth Knowledge Sharing Session of the Nigerian Bar Association (NBA), Ikorodu branch, organised for lawyers on WhatsApp.
The session had as its theme: "The Relevant Lawyer, Post-COVID-19".
Speaking from the perspective of the rule of law, the legal luminary described a 'relevant lawyer' as one who always stood and spoke for justice, good governance and was against abuse, oppression, inequality and corruption.
According to him, to be truly relevant, a lawyer must first be relevant to both the client and the society, saying that being relevant to the client or the society alone is not enough.
On how lawyers could be better positioned after the COVID-19 pandemic, he said: "My first tip is that lawyers practising in rural areas should see beyond their present locations.
"If lawyers outside are looking into the rural areas for opportunities, I do not see reason why those practising in the rural areas cannot look the other way.
"There are other opportunities that lawyers practising in smaller communities often overlook, one of which is in agriculture.
"The industry generated N300 billion in 2019. There are incidental opportunities for lawyers in conveyancing, estate/legacy planning, contracts, business formation, advisory services, agric-finance, etc.
Advertisement
"In addition to the agricultural sector, small communities tend to be the base of SMEs. Even if these businesses may not be able to afford much in terms of legal fees, there is no doubting the fact that they have many legal needs.
"Many innovations that have already been tested and established in urban areas are now being extended to rural areas. This is also true of many large businesses now extending their tentacles to rural areas.
"These innovations and business spread have attendant legal implications and needs that lawyers can leverage on," the senior advocate said.
According to him, one of the factors changing the legal landscape today is globalisation, adding that at the core of this is the fact that location is no longer relevant.
Olanipekun said that this was underscored by the growing impact of technology on legal practice, pointing out that happenings in the last eight weeks had shown clearly that physical location no longer counts as much as before.
He, therefore, urged lawyers to explore the agricultural sector and adapt to change after the pandemic.