GRPolitics
APC Lawmaker Blasts Buhari, Says Party Failed Nigerians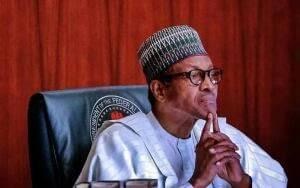 The Nigerian senator representing Kachia/Kagarko Federal Constituency, Kaduna, at the Lower Chamber, Gabriel Saleh has described Muhammadu Buhari-led government as a failure for not handling of issues of security effectively.
Speaking on Channels Television's Sunrise Daily on Monday, he said: "So I feel the Federal Government has failed Nigeria. Our people are crying and suffering, over 40 people were killed in less than two weeks," Saleh said while
"We, the APC voted in Buhari because he was a (major) general but we are disappointed."
Recall that over 40 people were killed in Southern Kaduna within two weeks.
The latest killings were reportedly carried out around 7 am on Saturday when unknown militiamen attacked three communities in Jema'a and Kaura local government areas of Kaduna State and killed at least nine people.
The three communities attacked were Zikpak and Ungwan Masara (Fantsuam Chiefdom), both in Jema'a Local Government Area as well as Maraban Kagoro, in Kaura Local Government Area.
Irked by the challenge of insecurity in the area, Saleh said, "we have asked the president to sack the service chiefs, but no they were not sacked."
He said it was unfortunate that the people of the state have been displaced by suspected bandits and herdsmen in their own communities,
"In my village which is called Jabon Tudu, there was a threat. Everyone left their houses. For the past one week nobody is sleeping at home.
While describing the perpetrators of the attacks as terrorists, he wondered why innocent people will be attacked and killed for unknown reasons.
The lawmaker, therefore, called on the Nigerian Government to deploy security personnel to the affected area in order to forestall future attacks.
Saleh said Nigerians voted President Buhari in 2015 because he promised to tackle the numerous security challenges at the time.