Agriculture
Lagos Hopes To Commission Largest Rice Mill In West Africa Soon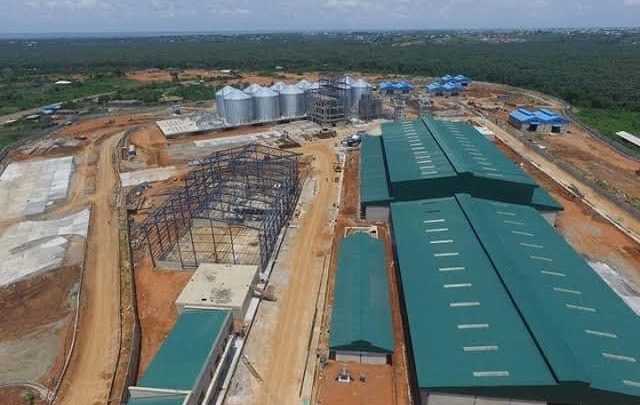 Lagos State Government is hoping to commission the largest rice mill in West Africa located in Imota, a suburb of Ikorodu, the Governor has said.
Additionally, several initiatives had been launched by Lagos State Government to get more people to engage in agriculture and food processing.
The Governor revealed this while speaking at the National Food Security Council meeting presided over by President Muhammadu Buhari in Abuja.
He said numerous efforts of government to engender self-sufficiency in food production over the years had helped significantly in averting a food security crisis at the peak of the #Covid19 pandemic.
According to him, "In Lagos, we are expanding our intervention in agriculture across the state. We are currently building the largest rice mill in West Africa at Imota which will be commissioned soon.
"We have also launched initiatives to get more people to engage in agriculture and food processing."
The idea of rice mill in Imota was initiated by the administration of former Governor Babatunde Raji Fashola now Minister of Works and Housing who started with a 2.5 metric tons per hour production capacity mill.
The factory, which had a capacity to produce 20,000 metric tons of rice per year, was built with the standard based on Korean technology to process 20,000 tons of paddy rice per year, with additional 10,000 tons storage facility and 45,000 tons capacity storage for finished rice.
However, the immediate past administration of Governor Akinwunmi Ambode took it to another level of of 32 metric tons per hour production capacity which the present administration of Mr Governor, Babajide Sanwo-Olu has sustained and working assiduously to complete
Upon completion, the Imota Rice Mill will ensure availability of rice in the market.
It is projected to facilitate the creation of over 200,000 jobs across the agricultural value chain, while it will also bring about the cultivation of 32,000 hectares of farm land to produce rice paddy, equating to an estimated 130million Kg of processed rice per year (an equivalent of 2.6milion 50kg bags of rice).