GRPolitics
Gov. Obaseki Is Not A Democrat, Do Not Vote For Him – Tinubu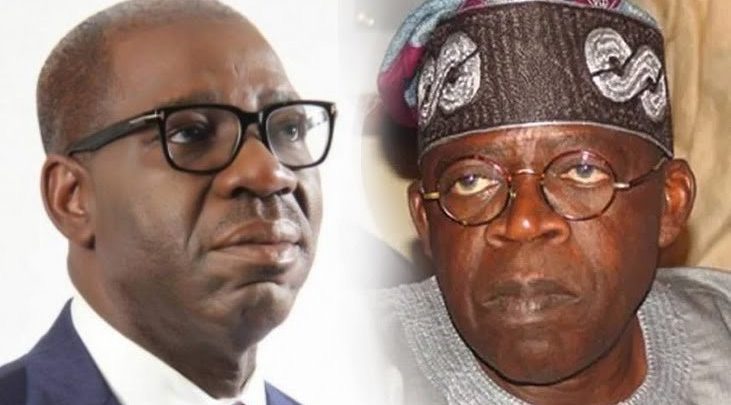 All Progressives Congress leader, Bola Tinubu, has told the people of Edo State that Governor Godwin Obaseki is not a Democrat and do not deserve their votes on Saturday.
Governor Obaseki who represents the Peoples Democratic Party (PDP) will contend with his All Progressive Congress (APC) counterpart for the Gubernatorial seat.
"Edo State voters must reject Obaseki," Tinubu said in a sponsored broadcast on TVC on Tuesday.
"He does not deserve any democratic ballot paper. Don't vote for him, I appeal to all of you.
"I want to appeal to you to reject Godwin Obaseki in this coming election. I have suffered with many others to bring about this democratic regime, that today, we are enjoying in the country. Then, Godwin Obaseki didn't participate in any aspect of the struggle to enshrine democracy in the country.
"Therefore, he could not understand the value and the pains associated with this democratic struggle," Tinubu stated.