GRPolitics
[JUST IN] Obaseki Breaks Silence, Denies Reports On APC Return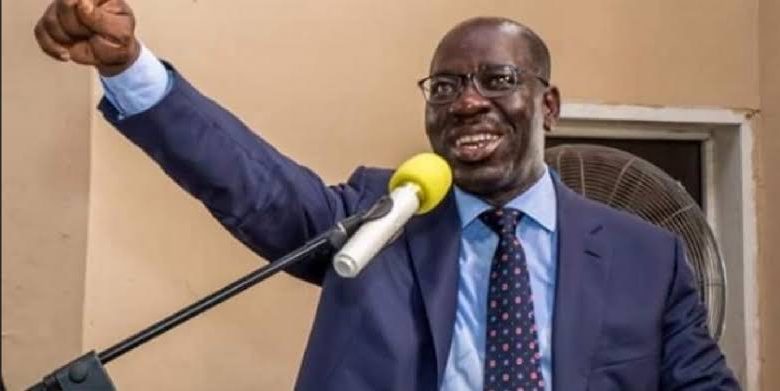 Edo State Governor, Godwin Obaseki, has spoken against the idea of returning to the All Progressives Congress (APC) as it goes against the gospel of integrity.
Obaseki had won his re-election under the Peoples Democratic Party (PDP) after he was disqualified from contesting in the governorship primary election for Edo by the APC.
Speaking with journalists after a meeting with President Muhammadu Buhari at Aso Rock on Friday, the governor said leaving the PDP for the APC goes "against Buhari's gospel of integrity".
Obaseki said he should be dealt with if he attempts to become a "godfather" after his time in office.
According to him, godfatherism does not have a place in Edo.Advertisement
The governor praised the president for his stance in the election despite being the leader of the country's ruling party.
"So, this morning we are here in the villa to show our profound gratitude and appreciation for this, which on the surface will look normal but the implications are very far reaching.
Because, this is a sitting president whose party's was contesting an election and insisted that the right thing be done and a level playing field be created for contestants. By doing so, that singular action has deepened our democracy, far beyond what we can understand and imagine today," he said.
"So, for that act alone, we felt we must come and say thank you. Mr President in his characteristic humorous manner, said he reluctantly congratulated me for beating his party. 
He also pointed that his role first we foremost as president of Nigeria, is to be president of all regardless of your party, race, tribe, creed. We couldn't ask for more from Mr President, he really played the role of a statesman."