Refuse Disposal: Between Governor Ugwuanyi and the Critics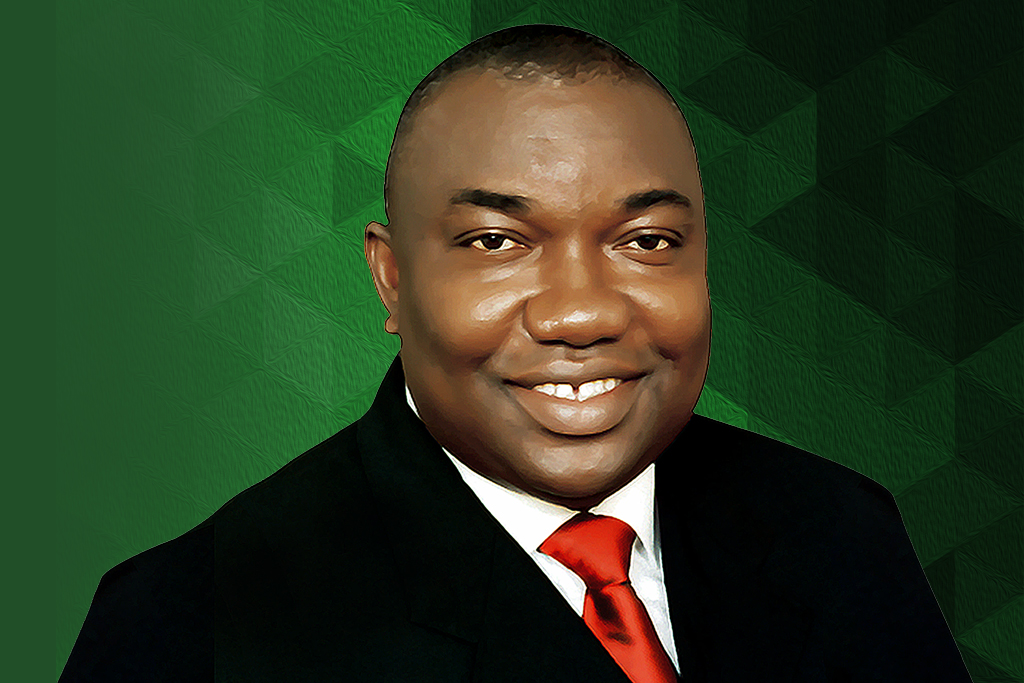 No matter how we view Democracy- slow, cumbersome, or imperfect, it is still the best system to emancipate the people from tyranny and oppression. Democracy offers each of us, no matter how feeble, or eccentric, liberty to voice h/her opinion. This even extends to choice of candidate during electioneering, however clueless or inhuman the candidate seems, or is painted to be.
This summarises reasons the people of Enugu stand-by their Governor, His Excellency Rt. Honourable Ifeanyi Ugwuanyi; not because he is the perfect, not because he is excellent, and definitely not because all the challenges faced by the State and millions of citizens have all been solved. The people maintain the status quo simply because they believe in improvement through democracy, not autocracy; and that is where 'Gburugburu' resonates hope.
Where am I driving at? When the issue of reckless dumping of refuse in the State metropolis and subsequent overflow of litters on the streets, it becomes obvious to inform our people that the Government isn't bereft of ideas on managing the situation.
Recently, voices of detractors seem to suggest that the present administration in the State is incapacitated or under-performing. One area they found pleasure is accusing the Governor of negligence of the environmental sanitation.
They keep vomiting venoms of frustration; casting aspersions on the Governor and his cabinet, accusing the Enugu State Environmental Management Agency (ESWAMA) of incompetence. Well, the truth is: let's not doubt the Governor in a stint of fugacity nor play into the hands of political carnivores perching around to milk the scare recourses.
The environmental sanitation managers, at a point, failed to live up to His Excellency's expectations. As a Government with people-oriented agenda, His Excellency quickly set up an Environmental Emancipation Committee, which in its findings reveal that; insufficient waste disposal facilities are the challenges encountered by ESWAMA in managing waste in the Coal City; also hog feeding, open dumping, incineration, resources recovering, composition and phrolysis are the waste disposal systems of ESWAMA; environmental protection and preservation are the prospects from waste management.
One thing about Governor Ugwuanyi: he tries to see the best in people; well, that could be a flaw; and by now, he would have learnt to ignore flaws, since the citizens see them so easily. So, he has taken bold actions to nib the issues in the bud.
He is not taking lightly the recommendation that ESWAMA management need to make every effort to safeguard the environment and reduce the hazardous effect which unhealthy environment can cause to individuals and society at large.
He is not just focusing on ridding the streets of refuse; he takes issues at abattoirs very seriously; as health sanitary inspectors have been given matching order to supervise and sensitization the people.
As a 'grassrooter', Gburugburu has also mandated ESWAMA to enhance the public enlightenment programmes meant to reach the grass root in order to secure and preserve the environment.
In his recent meeting with the environmental supervisors, His Excellency said, unequivocally, "Enugu Must Always Be Clean!" There is nothing to add. A little while we shall begin to see ESWAMA and their contractors refuse collection at night; this will prevent air pollution during the day.
Gburugburu isn't perfect, but please lead me to the man who is! When I Governor Ugwuanyi, I see a man with the Citizen's best interest at heart. We should not forget, transitorily, that things get worse before they get better.
Nigerian Gospel singer, Sammie Okposo dies at 51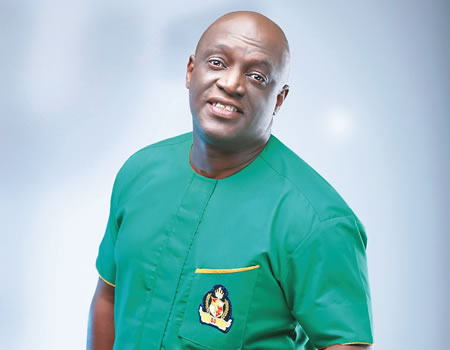 Nigeria has lost another Gospel minister as singer Sammie Okposo, passed this morning.
Information reaching us is that the singer had been in the hospital for some days where he was receiving treatment for an undisclosed ailment.
It is so Sad to know that he was said to have been recuperating but unfortunately, his health deteriorated this morning leading to his death.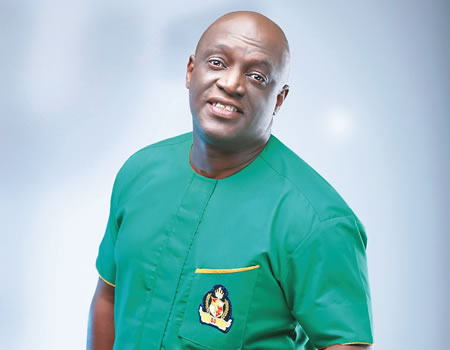 The singer is survived by his wife, Ozioma, and his children. He was only 51 years old.
May God comfort his family and may his soul rest in peace, Amen.
READ ALSO: Nigerian singer, Davido's Domestic Staff in police custody over the death of his son
Bianca Ojukwu celebrates wedding anniversary, Also recalls how a cake maker refused making her wedding cake because she thought Bianca was poor and of Lower class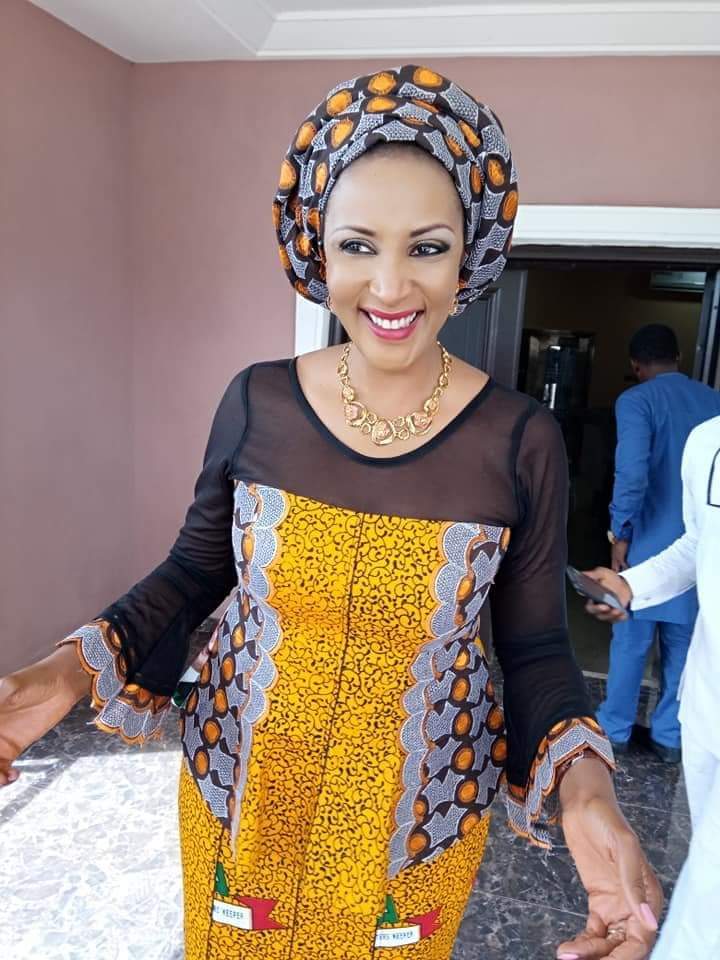 Bianca Ojukwu has take to her social media page, to Celebrate her marriage anniversary with her Late husband, Chukwuemeka Odumegwu Ojukwu. She also took her time to teach one or two life's lessons by narrating her ordeal with a cake maker who refused to make her wedding cake because she thought Bianca was poor and of lower class. In her post she wrote,
"Each time I see the picture of my wedding cake, the rather funny but sad story of the wedding cake comes to mind.
I was told by a good friend, during my wedding preparations that there was a lady at Enugu that makes great wedding cakes. Infact my friend, though not familiar with the lady, offered to take me to hers.
Dressed rather casually, I decided to park my own Mercedes and I joined my friend in her own car which was a cute looking but modest Volkswagen (known as Beetle in those days) and she drove us to the cake maker's place.
Upon our arrival, The popular cake maker, (whose name I withhold for obvious reasons) totally oblivious of my identity, took one derisive look at the car we arrived in, and was not impressed. I told her I needed her to make my wedding cake, and she started coming up with all manner of excuses.
First, she told me her cakes were very expensive and I definitely would not be able to afford it ( at 25,000 naira in those days), and offered to direct me to a cheaper cake place, stressing that she only makes cakes for important personalities ( even going ahead to drop names..such as one Union bank manager, one boutique owner, etc who in her estimation were 'dignitaries') but I told her that I could manage to afford it.
She then asked where the wedding was taking place and I told her it was at Abuja. She said I would have to pay for her transportation to Abuja to mount the cake and that since she only travels by air, not road, this added cost would be difficult for me to carry, to which I replied that I would pay.
She raised the issue of hotel accommodation, which I assured her, would be taken care of.
My friend kept nudging me and whispering in my ear, ' Tell this woman who you are so she can put a stop to these nonsense questions', to which I replied no. I was secretly amused, albeit perplexed at that moment about human nature and social climbers, which by her attitude, this lady clearly was .
What I found surprising was that the lady herself was definitely not well off, her own car was an old Corolla, her surroundings not plush, and she was merely one of those 'I must belong by all means' type of people, yet she had the temerity to look down on others she considered not 'rich'.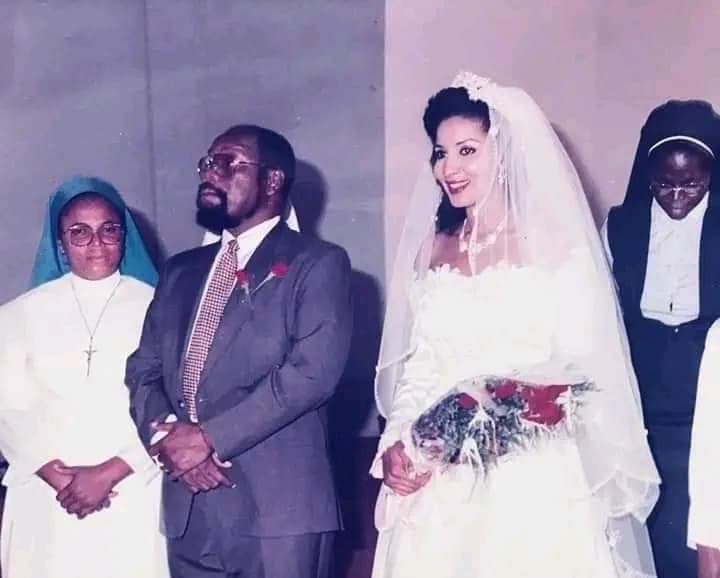 To cut a long story short, still not convinced that I could afford her services ( judging by my casual dressing and the modest ride, which was not even mine, meaning I probably had no vehicle of my own), she briskly discharged us both, telling me to drop my number, and that she would call me.
I dropped my number with her under my Igbo name Odinaka, and we left. I never heard from her again.
I simply took up a generous offer from the Canadian chef at the Nicon Hilton Abuja then, who was a master baker, and my gigantic multi tiered wedding cake was made at no cost at all, simply as PR to market and advertise the Hotel's services.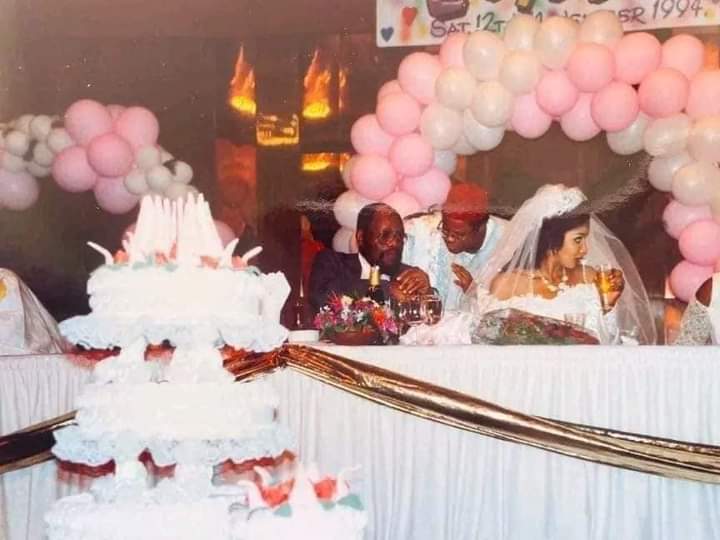 The Enugu cake maker one day, just a week to the wedding, saw the television broadcasts of our impending wedding which was a big event at the time, and realised it was me who had come to her place for a wedding cake.
She flew into a panic and quickly managed to find her way to my house, and started begging, with all kinds of bland explanations, asking why I didn't introduce myself 'appropriately' ( by which she meant as a 'VIP'), and even offering to make the cake free of charge, but it was too late.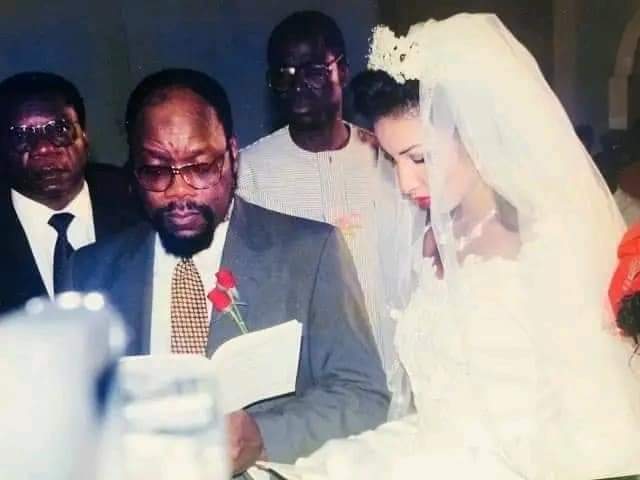 On this day, a beautiful breezy day in November 1994, it was a memorable wedding ceremony at the Nicon Noga Hilton ( Today's Transcorp Hilton), Abuja, the first wedding event ever hosted there. And it was grand…
The life size multi step cake, much bigger and more lavish than any conceivable one the Enugu cake maker could ever have offered, was donated by the management of the Hilton.
The Enugu Cake maker lost a great opportunity to showcase her skills and her product since the event was telecast across the country TV, radio, Newspapers, Magazines and every conceivable news medium with the Hilton Master Baker taking the cake credits.
This advertisement masterstroke greatly boosted the Hilton Events hosting business and facilitated countless more weddings at the same Congress Hall at Hilton. Last I heard, the Cakemaker's business has since folded after she faced some difficulties in her business several years ago.
Moral of this true life experience is, NEVER JUDGE A BOOK BY ITS COVER. We are all human beings,created equally before God, if not before man, regardless of our status in life.
We must never relate to others based solely on who or what they are, what they have, what car they ride or how expensively or poorly they are dressed…Everyday people lose opportunities to forge valuable ties and long lasting friendships because of their snobbish outlook.
…..and best of all, when one door closes, another greater one will open by Divine mercies. I lost a molehill but gained a mountain.
HAPPY WEDDING ANNIVERSARY TO ME AND OGA M, DIM CHUKWUEMEKA ODUMEGWU OJUKWU !"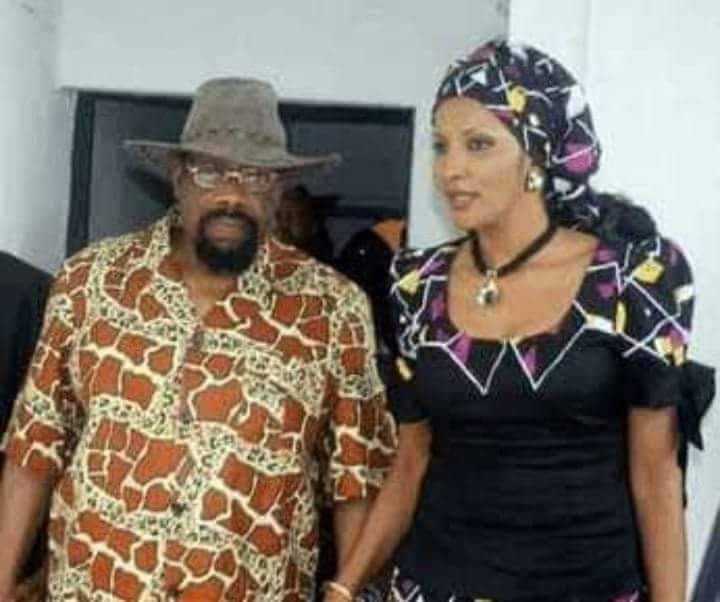 READ ALSO: O.B. Lulu-Briggs Foundation Donates Wheelchair to Flood-Displaced Person
Pastor Impregnates 20 members of his church in Enugu State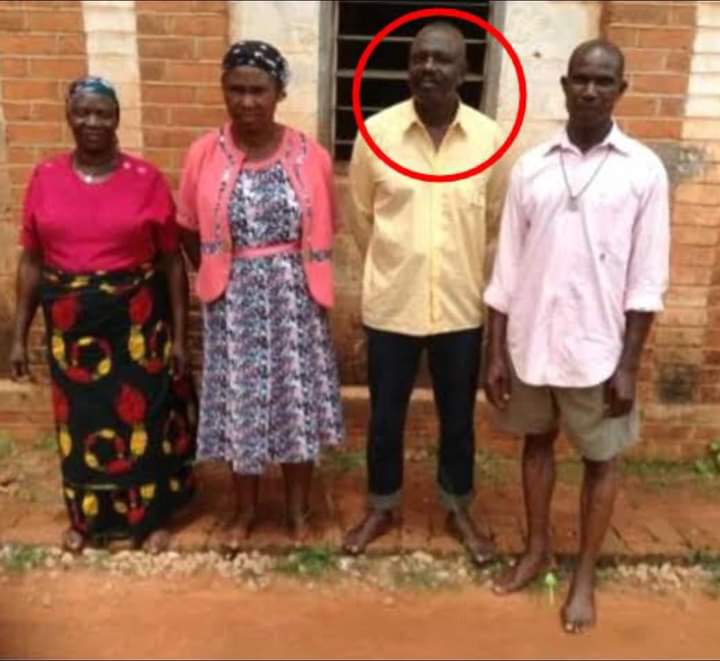 Pastor Timothy Ngwu Has been arrested for Impregnating 20 Members of his church in Enugu State.
According to Reports, the 53yr Old self-acclaimed Pastor, who also doubles as the Leader and General Overseer of Vineyard Ministry of the Holy Trinity, Ihe-Owerre, Nsukka Loocal Government Area of Enugu State is currently remanded in Enugu prison for impregnating over 20 female members of his church.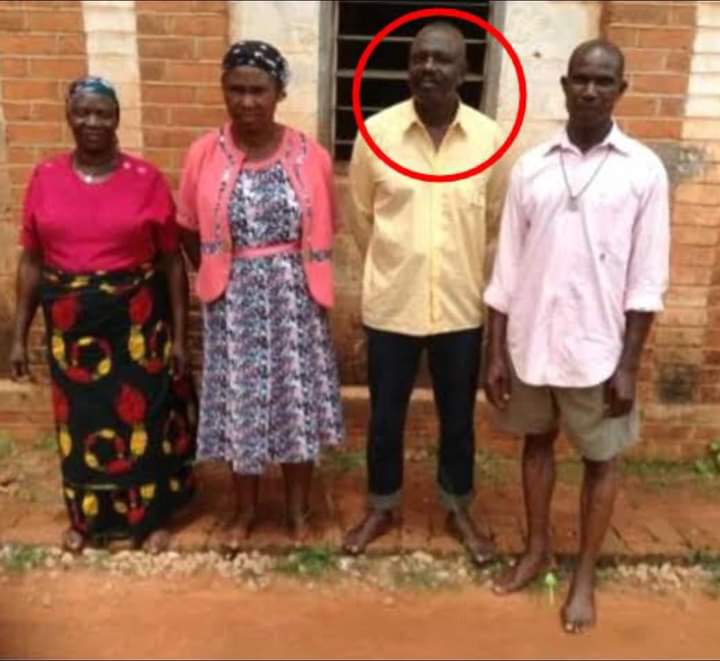 The bubble burst when Mrs. Veronica Ngwu, wife of the pastor, could no longer bear the randy life style of her husband, and blew the whistle for his arrest by the police. At the time of filing in this report, Pastor Ngwu has put over 20 female members of his church in the family way, insisting that he was obeying God's injunctions.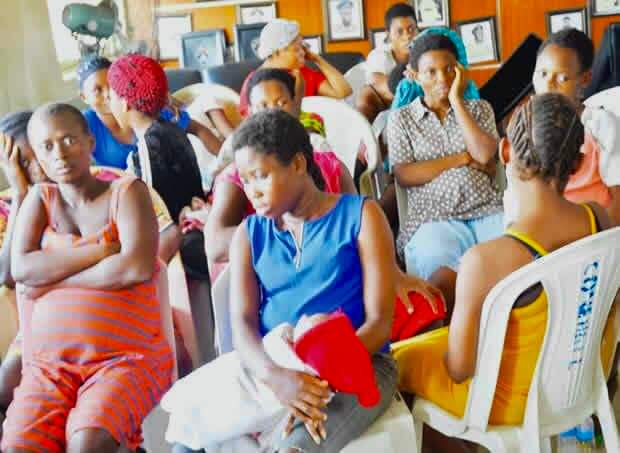 The Enugu State Police Public Relations Officer, (PPRO) Mr. Ebere Amaraizu, who confirmed the arrest and eventual arraignment of the cleric, told reporters in Enugu, "The pastor claims to be obeying prophetic and spiritual injunction to do the will of God, which is to impregnate any one chosen and revealed by the Holy Spirit, irrespective of whether the woman is married or not."Besides getting the female members pregnant, Ngwu also habours mother and child inside his church immediately the pregnant woman gives birth to a baby. "When the woman is delivered of the baby, the child remains in the ministry with the mother for life," DAILY TRUST was informed.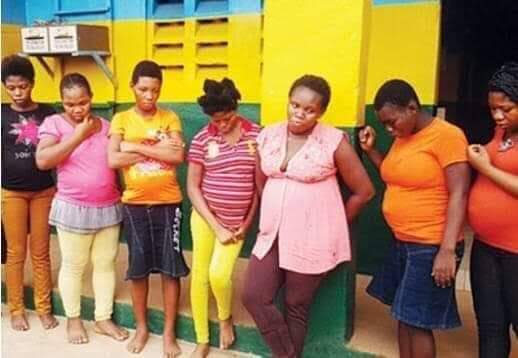 Furthermore, Amaraizu added: "Vineyard Ministry of the Holy Trinity, located at Umudikwere, Ihe-Owere Nsukka in Enugu State was not known until DSP Gloria Udoka and her operatives from the Anti-Child Trafficking Unit of the state Criminall and Investigation Department, stormed the place based on the complaint they received from wife of the Pastor, Veronica Ngwu."Amaraizu said Mrs. Ngwu's complaint had to do with sexuall Abbuse of people in the ministry, which has brought about indiscriminate pregnancy among married and single women in the ministry. The PPRO said: "According to Veronica, her husband used to be a well known catechist in Nsukka Catholic Diocese."It was further disclosed that while acting under the same alleged will of God, the Pastor got his wife's niece pregnant. "Some of the members' wives are now living with him after he impregnated all of them,"
Reacting to the chains of allegations against him, Ngwu said he has about five wives with thirteen children, besides other concubines, who came as a result of the prophetic will of God.
He claimed that he does not do anything with any married woman until full consent and Agreement is reached between him and the husband in accordance with the directives of the Holy Spirit. Two of the women, who had left their husbands and are currently living with the General Overseer, Calista Omeje, and Assumpta Odo admitted that they left their husbands and went to Ngwu based on the prophetic injunction of God. Calista in particular said that she is married to her husband with 10 children, but later got impregnated by her pastor, although the baby later died.
Mrs. Omeje further said that she also gave her daughter out for the General Overseer to impregnate in fulfillment of God's prophecy.On her part, Assumpta Odo also confirmed the incident, admitting that she is also married with 8 children, but the pastor impregnated her as well as her daughter.
Repost from Daily Trust.
READ ALSO: Reality Star Reveals Why She Stopped Going To Church After Encounter With A Pastor