AU Picks Abia, Rivers Governors' wives pet projects for session on women empowerment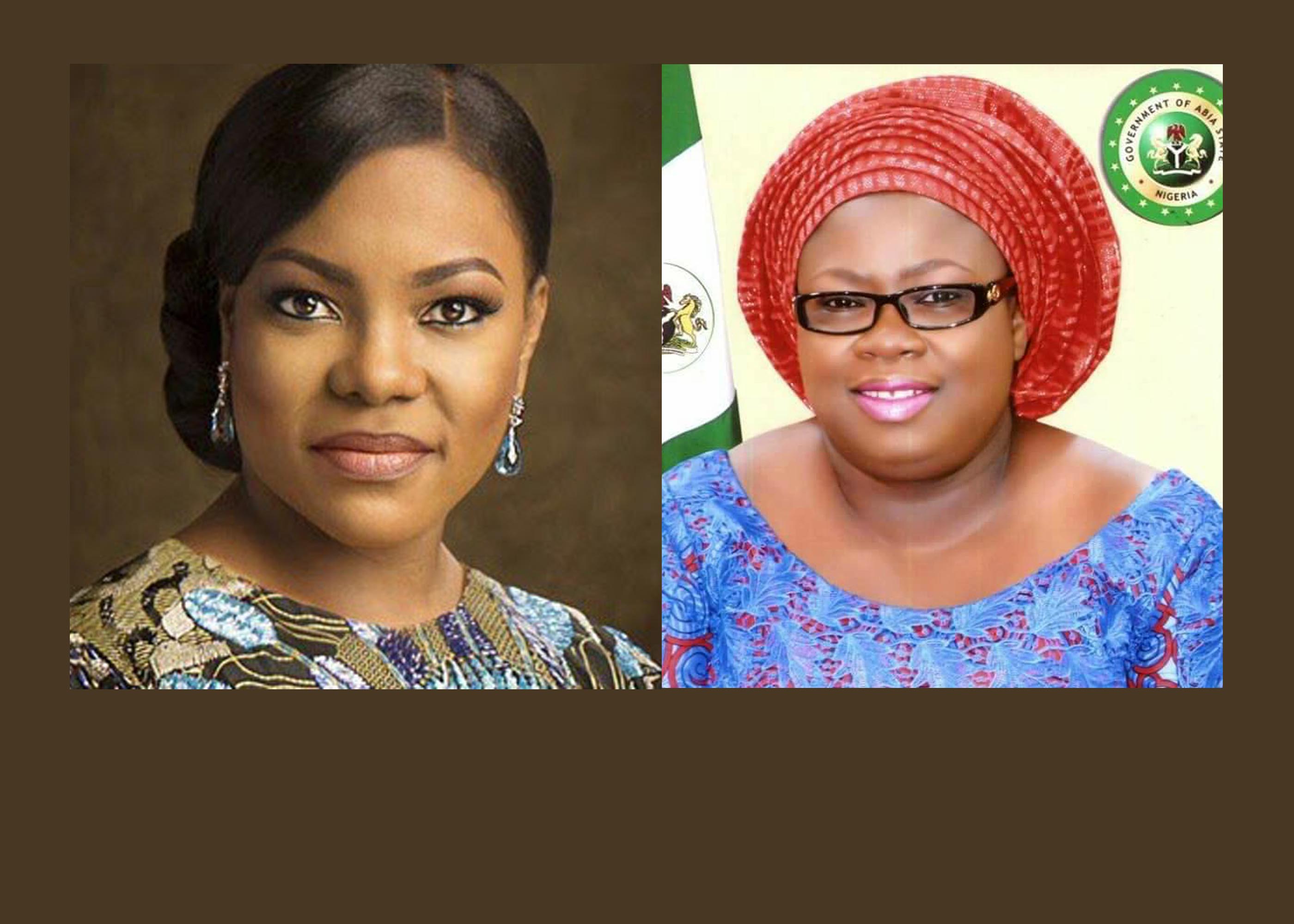 The Abia and Rivers States Governors' wives pet projects have been chosen for the 62nd session of the African Union Commission on Women Empowerment and Gender Equality.
The AU Country Representative in Nigeria, Dr. Tunji Asaolu, announced this in Umuahia on Thursday when he visited the Wife of the Abia State Governor, Nkechi Ikpeazu.
Asaolu, who was represented by his Special Adviser, George Azubuike, said the NGOs were the Vicar Hope Foundation of Ikpeazu and RivEthics, founded by the wife of the Rivers State Governor, Justice Eberechi Wike.
He said the commission scrutinised the activities of four frontline NGOs, sponsored by states in Nigeria, and found the two qualified for participation at the conference.
The country representative said the session, scheduled for March 11 to 23 in New York, United States of America, was being organised by the United Nations.
Asaolu said Ikpeazu was also chosen to deliver a keynote speech at a side event to be organised by the African Trade Centre, in conjunction with the AU Economic Social and Cultural, Council, Nigeria.
The side event, themed: "Women Empowerment and Gender Equality: Issues and Challenges in Africa," was designed to share Africa's perspective on women status on the continent at the event.
He said Ikpeazu was expected to use the opportunity to address participants on the situation in Abia State and Nigeria in general and the activities of her foundation.
Asaolu said the essence of the presentation was to enable her to attract grants and funding for her foundation's social intervention projects.
He said Ikpeazu would be conferred with the Africa Role Model Award at the event.
Responding, the governor's wife expressed happiness over the invitation, saying she had long yearned for assistance to enable her to deliver on the vision and mission of her foundation.
According to her: "God has answered our prayers because we have been worried about how to get necessary assistance to enable us to carry out our programmes."
IKpeazu thanked the AU for finding her foundation qualified for participation at the session and expressed the readiness of the organisation to partner with the union.
She listed some of the programmes so far executed by the foundation to include the building of 38 houses for indigent widows and provision of 366 wheel chairs to disabled persons.
Others are the provision of artificial limbs for 140 persons and take off grants to graduates of skill acquisition for indigent youths of Abia.
Source: EagleOnline
Female Teacher arrested for allegedly sleeping with a 16 year old student in exchange for giving him good grades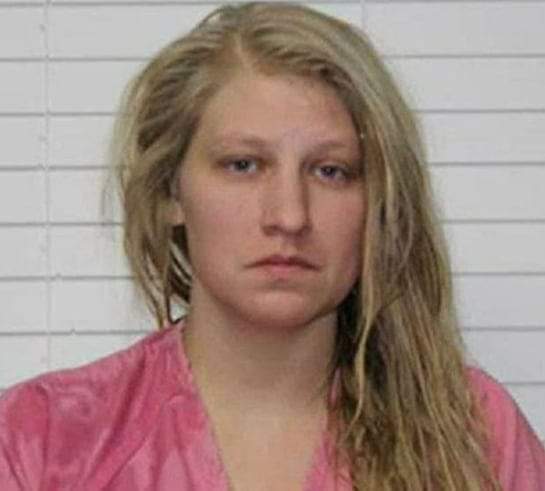 A female Teacher named Lena Stewart, Who is a 26 year old Teacher in Nixa High School in Missouri, USA, has been charged with two counts of second-degree statutory sodomy, one count of statutory rape, three counts of sexual contact with a student, and one count of sexual misconduct.
The charges relate to alleged incidents dating back to October 2022.
The student was 16 at the time and the age for sexual consent in Missouri is 17.
According to investigators, the student claimed that his teacher was lenient in class towards him.
The young boy said he did not have to do much work to receive an A and was worried his grades would drop if he didn't comply with her sexual demands.
The case is still on going.
About Chioma Ajunwa, The legendary Female Footballer and Athlete who is now an Assistant Commissioner of Police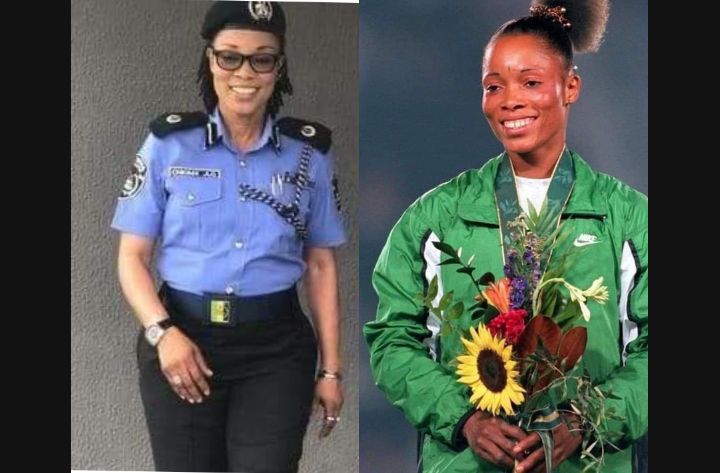 Chioma Ajunwa is a name that will always be on the history map of Nigeria, Especially when it has to do with sports.
Chioma Ajunwa born on the 25th of December 1970, is one of the pioneer players of women's football in Nigeria, she represented the Super Falcons of Nigeria at the first Women's World Cup in 1991.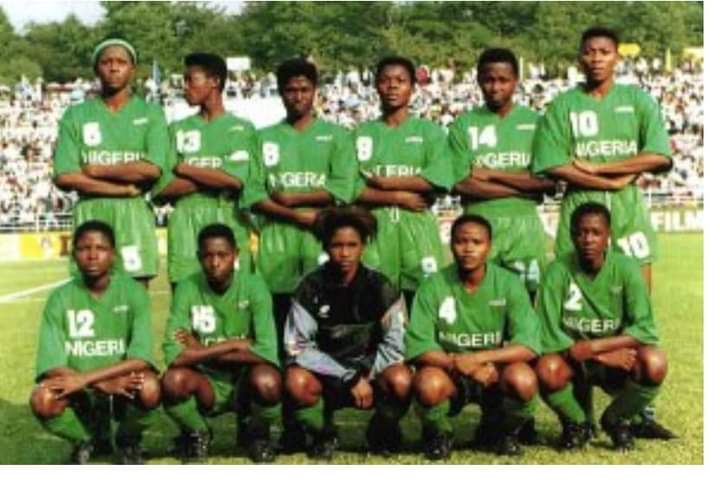 Ajunwa performed as a track and field athlete and specialised in the 100m, 200m and long jump.
Ajunwa was banned from the sport for four (4) years after failing a drug test in 1992 despite maintaining her innocence.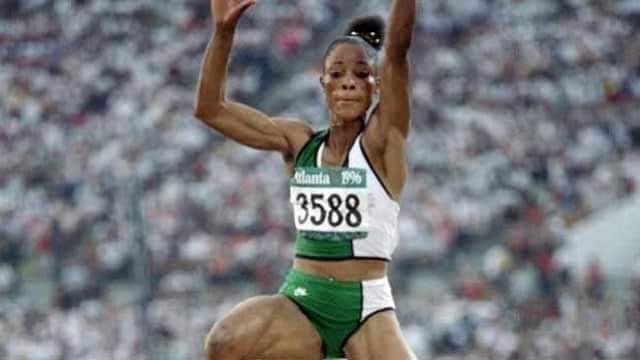 Following the completion of her suspension, Ajunwa went on to become the first West-African woman, as well as the first Nigerian, to win an Olympic gold medal in a track and field event when she emerged victorious in the women's long jump event at the 1996 Olympics in Atlanta, with a jump length of 7.12 meters (on her first attempt) during the final.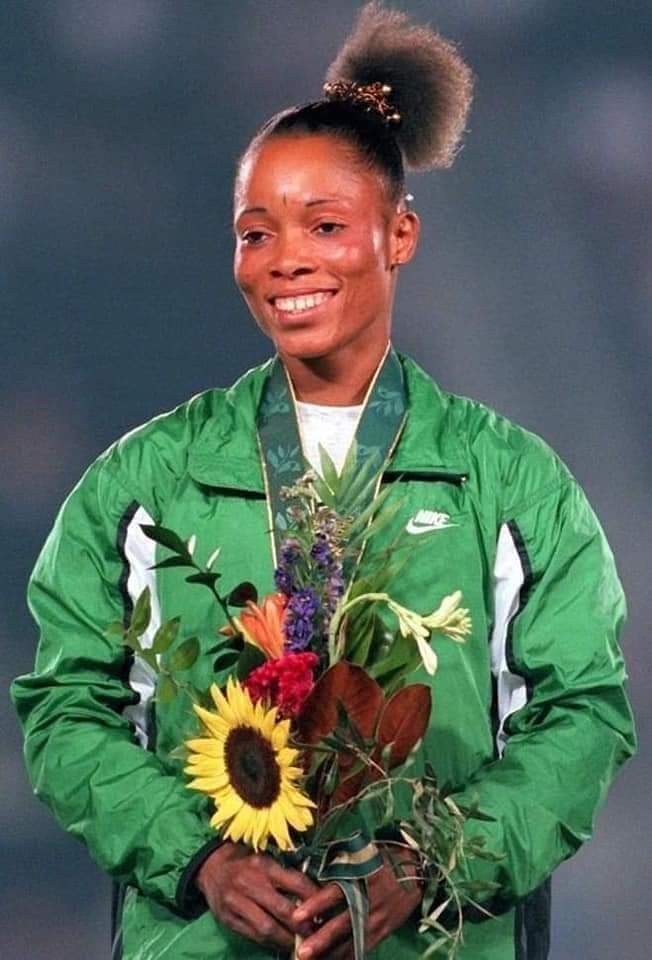 Following her Olympic gold medal at Atlanta '96, Ajunwa was given a national award – Member of the Order of Niger (MON) – by the then Head of State of Nigeria, Gen. Sani Abacha.
Ajunwa remains only person (Male or female) to have represented Nigeria as a footballer (the FIFA Women's World Cup) and as an athlete (100m, 200m & Long Jump) till date.
Chioma Ajunwa-Opara, is now an Assistant Commissioner of Police (ACP).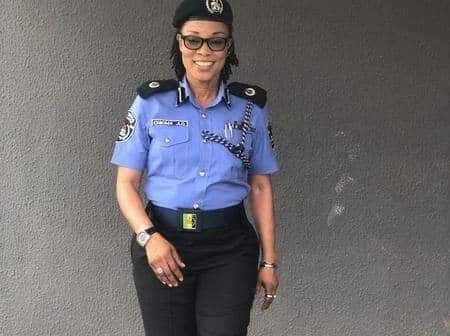 She hails from Ahiazu -Mbaise in Imo State. The Ahiazu -Mbaise Stadium was named after her "Chioma Ajunwa Stadium".
Her Achievements and Medal Records
Won a Silver medal (Long Jump) at the 1997 World Indoor Championships in Paris.
Won a Gold medal (Long Jump) at the 1996 Olympics Games in Atlanta.
Won Gold medal (Long Jump) at the All Africa Games in 1991.
Won a Bronze Medal (4x100m relay) at the 1990 Commonwealth Games in Auckland.
Won Gold medal (Long Jump) at the African Championships in 1989.
She is the first African woman, as well as the first Nigerian, to win an Olympic gold medal in a track and field event.
Chioma Ajunwa is undoubtedly a legend!
READ ALSO: Iranian footballer, Amir Nasr Azadani to face 16 years Jail term instead of death penalty for protesting against Nation's oppression on Women
We need more Female participation in Nigerian Politics for more perfect Democracy – Writer, Chimamanda Ngozi Adichie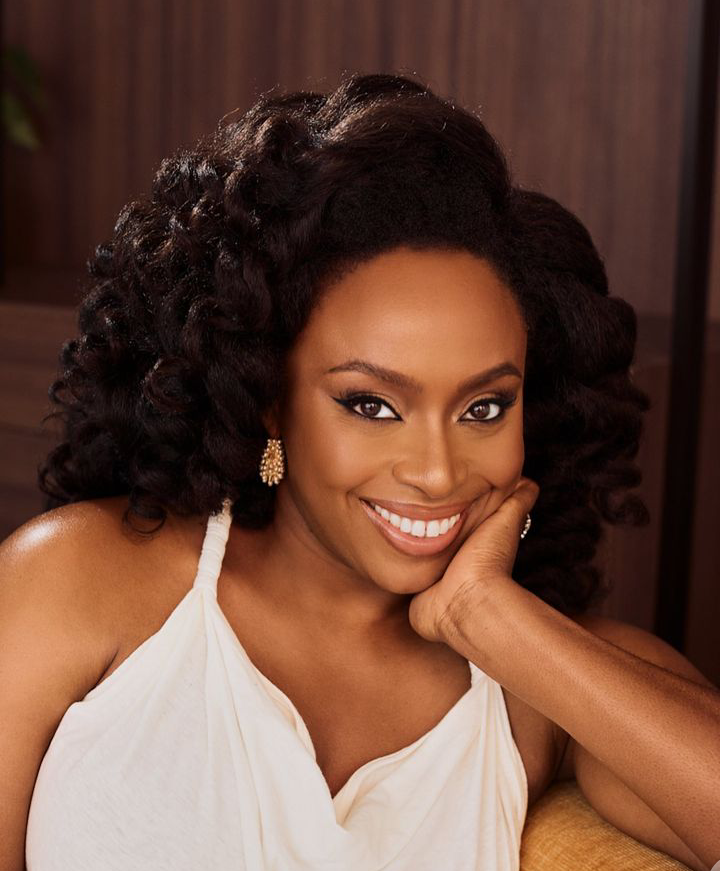 Chimamanda Adichie is of the opinion that More Women In Politics Makes For More Perfect Democracy.
The Award-winning Nigerian writer on Wednesday, made a case for women participation in politics.
In a video which she shared on her Instagram page on Wednesday, She aired her mind of the important responsibilities which women could carry out perfectly for the country, If given a chance.
The celebrated author also announced her collaboration with Women In Successful Careers to organize a non-partisan fundraiser for women contesting political positions in elections to fund their campaigns.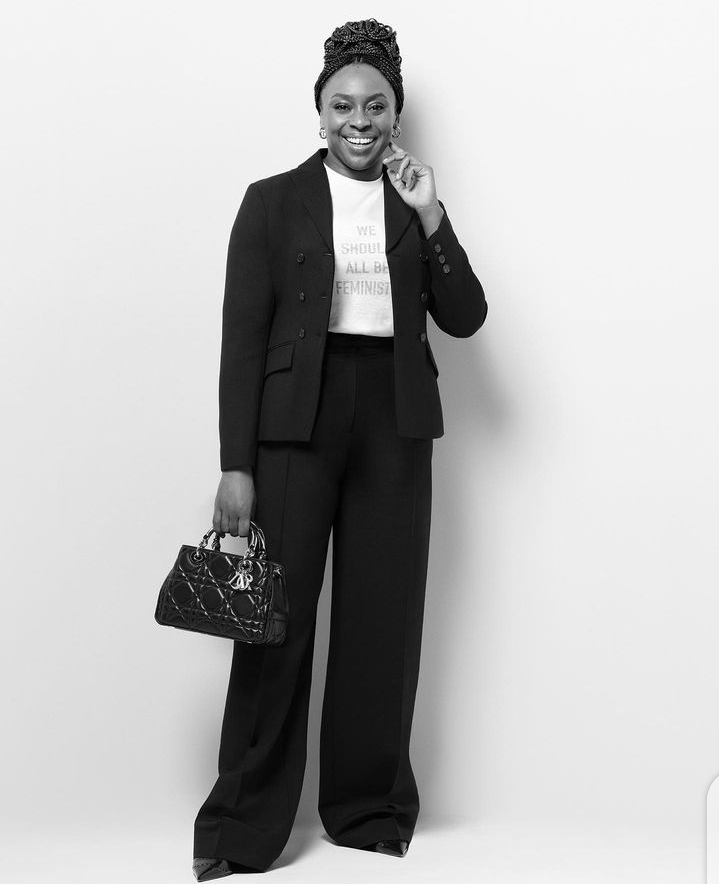 Speaking about women in politics, Adichie said, "I think that because of the challenges women face, because of the socialisation women experience, that women are more likely to do things differently. Women are more likely to think of consensus for example, women are more likely to put their egos aside. But on the other hand, I do not think that the case for women is that they are better. I think the case for women political candidates and political representation is that women are full citizens. And if we want a more perfect democracy, then we should want better representation."
Recall that she was conferred a Chieftaincy title in her hometown recently. And she's the first female to receive such an honour.