Delta State LGA Elections: Traffic Shut Down Causes Panic Among Commuters In Onitsha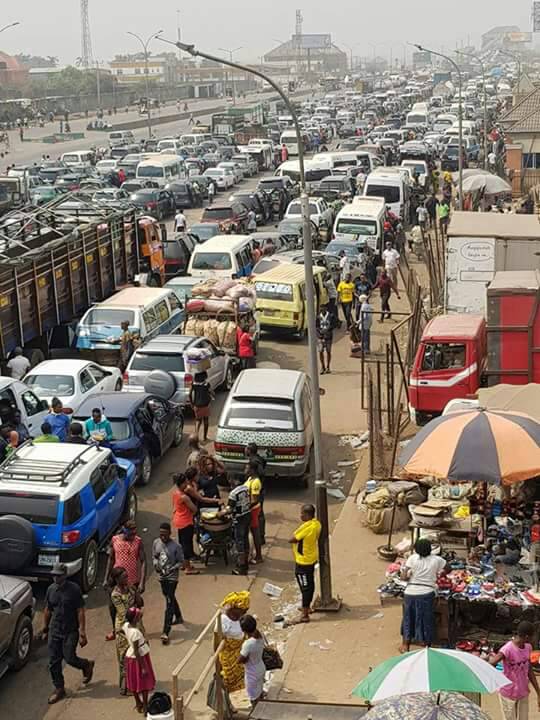 Commuters and passengers alike, mostly those traveling back to their bases after the Christmas and New Year celebration, suffered total traffic lockdown at Onitsha Anambra State, today.
Hundreds of thousands of people travelling from eastern Nigeria are locked down at Onitsha as the Benin-Onitsha is cordoned off; no vehicular passage, due to local government elections in Delta State.
Eye Witnesses at the Onitsha head bridge wondered why Delta State Government decided to barricade the major Federal road connecting East and other Western parts of country at the time most people are traveling.
"This is barbaric; we want to count ours as a civilised country? I have never seen this kind of heartless and careless power drunk government. Everything in this country, the masses bear the brunt. Just because of local government elections, we are subject to untold hardship, it's unbearable," a traveler who identified himself as Mr. Anayo Eze told GrassRoots.ng
He went further to advice that the Federal Government should find ways to ameliorate sufferings of the masses in this period.
"Look, we are complaining of hike in transportation fares due to petrol shortage, now this! After managing to get T-fare only to get stranded here. It's uncalled for!", Mr. Eze lamented.
Another traveler, Ms. Victoria Amadi, regretted that traffice was man made and could have been avoided if the right decision was made by the Government.
"Our bus got here (Onitsha), all the way from Owerri by 8am. Since then, we have been stranded. Does it mean that those in Government don't have conscience.
"This could have been averted had it been the Government made the right decision knowing the importance of the this road even at this point in time. They could have allowed security agencies to monitor vehicles passing so there won't be diversions to any of the cities in Delta State; others who are traveling will have their way to move".
Irked by the development, a nursing mother, Mrs. Angela Olekanma, said she is confused over the situation.
"We left our home very early this morning; unfortunately we didn't hear of any Government announcent that the road will be blocked. I wanted to get my family to arrive at our destination on time, but I don't know when we shall reach Lagos today. My new born baby and others are suffocating due to heat. Government should help us in this country. It is so annoying", she said.
According to sources, close to the Governmen, Delta State Government led by Dr Ifeanyi Okowa, Governor ordered temporary blockade of the Federal Road to avoid external interferences during the LG elections in the oil rich State.
But some of the commuters argued that it wasn't enough reason to stop travellers who have nothing whatsoever to do with Delta state, other than just drive through the federal road that leads from Onitsha Bridge to Benin, Abuja, Lagos etc.,
Over 1000 candidates are contesting for available seats at the Delta State LGAs.
Picture credit: Ikechukwu Amechi
Female Teacher arrested for allegedly sleeping with a 16 year old student in exchange for giving him good grades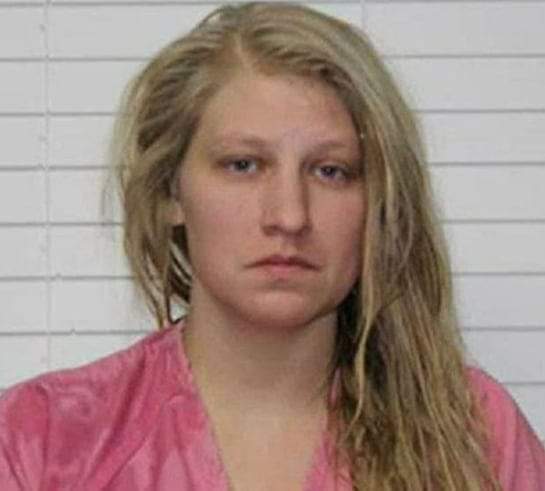 A female Teacher named Lena Stewart, Who is a 26 year old Teacher in Nixa High School in Missouri, USA, has been charged with two counts of second-degree statutory sodomy, one count of statutory rape, three counts of sexual contact with a student, and one count of sexual misconduct.
The charges relate to alleged incidents dating back to October 2022.
The student was 16 at the time and the age for sexual consent in Missouri is 17.
According to investigators, the student claimed that his teacher was lenient in class towards him.
The young boy said he did not have to do much work to receive an A and was worried his grades would drop if he didn't comply with her sexual demands.
The case is still on going.
About Chioma Ajunwa, The legendary Female Footballer and Athlete who is now an Assistant Commissioner of Police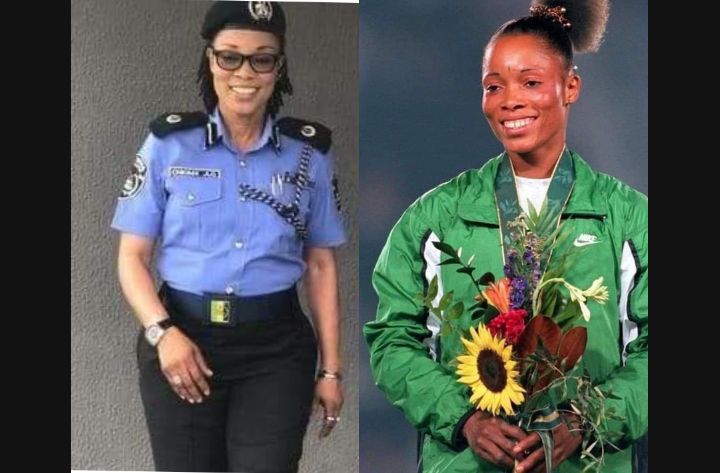 Chioma Ajunwa is a name that will always be on the history map of Nigeria, Especially when it has to do with sports.
Chioma Ajunwa born on the 25th of December 1970, is one of the pioneer players of women's football in Nigeria, she represented the Super Falcons of Nigeria at the first Women's World Cup in 1991.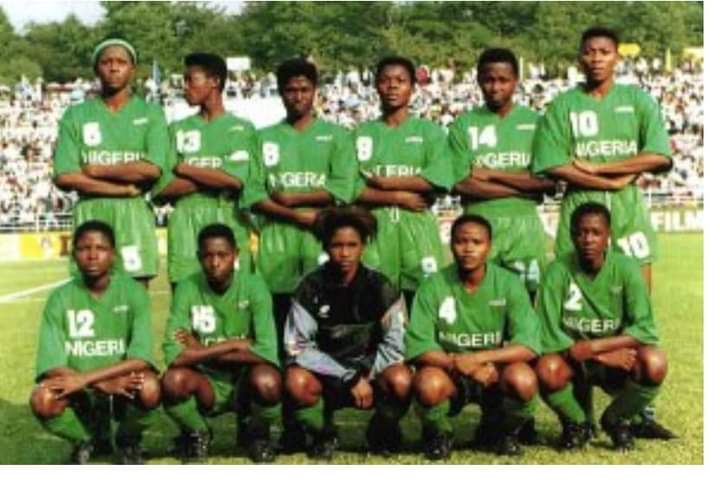 Ajunwa performed as a track and field athlete and specialised in the 100m, 200m and long jump.
Ajunwa was banned from the sport for four (4) years after failing a drug test in 1992 despite maintaining her innocence.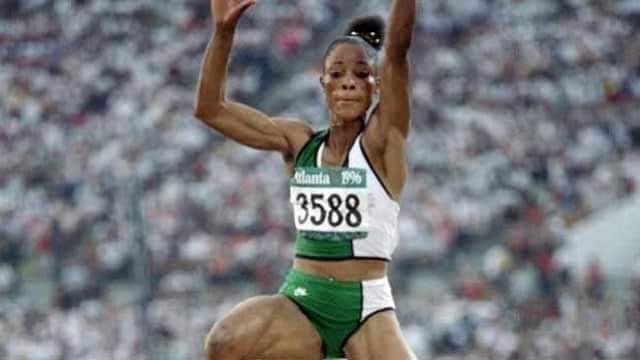 Following the completion of her suspension, Ajunwa went on to become the first West-African woman, as well as the first Nigerian, to win an Olympic gold medal in a track and field event when she emerged victorious in the women's long jump event at the 1996 Olympics in Atlanta, with a jump length of 7.12 meters (on her first attempt) during the final.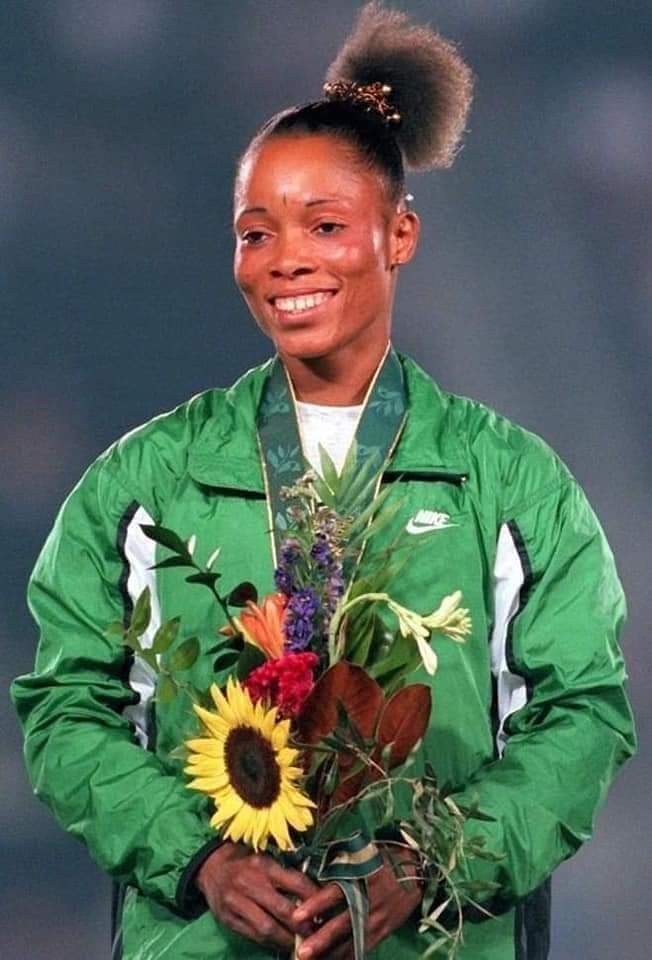 Following her Olympic gold medal at Atlanta '96, Ajunwa was given a national award – Member of the Order of Niger (MON) – by the then Head of State of Nigeria, Gen. Sani Abacha.
Ajunwa remains only person (Male or female) to have represented Nigeria as a footballer (the FIFA Women's World Cup) and as an athlete (100m, 200m & Long Jump) till date.
Chioma Ajunwa-Opara, is now an Assistant Commissioner of Police (ACP).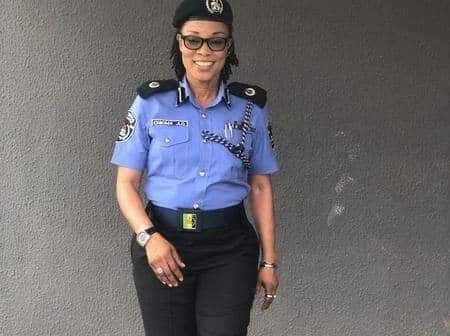 She hails from Ahiazu -Mbaise in Imo State. The Ahiazu -Mbaise Stadium was named after her "Chioma Ajunwa Stadium".
Her Achievements and Medal Records
Won a Silver medal (Long Jump) at the 1997 World Indoor Championships in Paris.
Won a Gold medal (Long Jump) at the 1996 Olympics Games in Atlanta.
Won Gold medal (Long Jump) at the All Africa Games in 1991.
Won a Bronze Medal (4x100m relay) at the 1990 Commonwealth Games in Auckland.
Won Gold medal (Long Jump) at the African Championships in 1989.
She is the first African woman, as well as the first Nigerian, to win an Olympic gold medal in a track and field event.
Chioma Ajunwa is undoubtedly a legend!
READ ALSO: Iranian footballer, Amir Nasr Azadani to face 16 years Jail term instead of death penalty for protesting against Nation's oppression on Women
We need more Female participation in Nigerian Politics for more perfect Democracy – Writer, Chimamanda Ngozi Adichie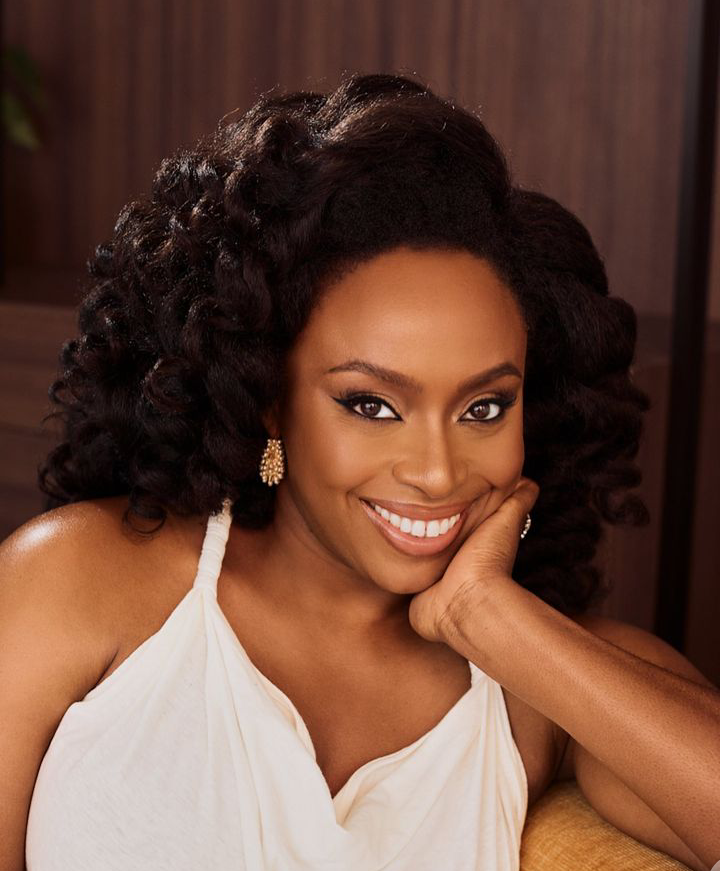 Chimamanda Adichie is of the opinion that More Women In Politics Makes For More Perfect Democracy.
The Award-winning Nigerian writer on Wednesday, made a case for women participation in politics.
In a video which she shared on her Instagram page on Wednesday, She aired her mind of the important responsibilities which women could carry out perfectly for the country, If given a chance.
The celebrated author also announced her collaboration with Women In Successful Careers to organize a non-partisan fundraiser for women contesting political positions in elections to fund their campaigns.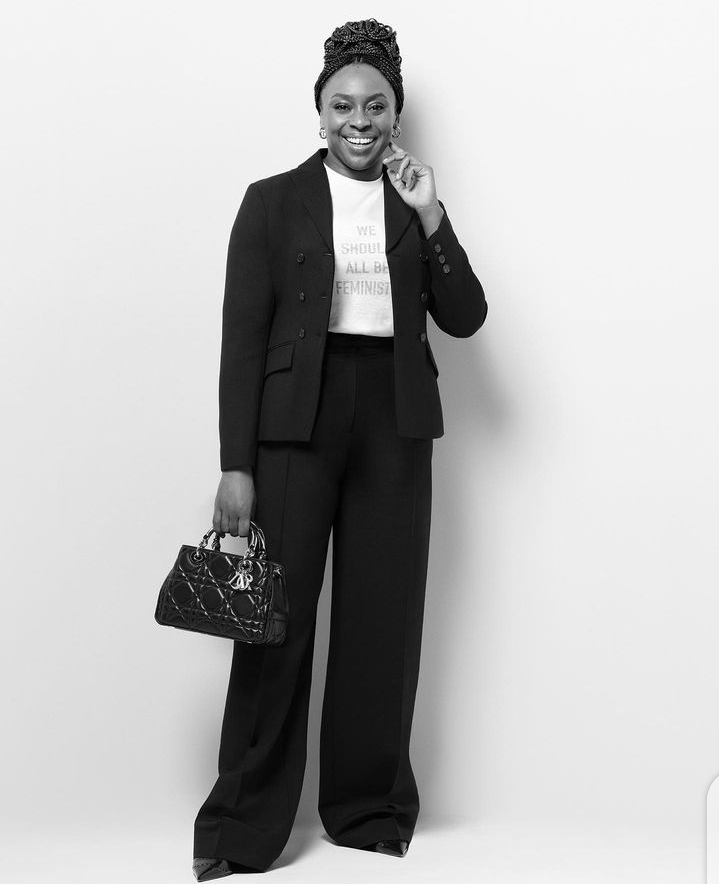 Speaking about women in politics, Adichie said, "I think that because of the challenges women face, because of the socialisation women experience, that women are more likely to do things differently. Women are more likely to think of consensus for example, women are more likely to put their egos aside. But on the other hand, I do not think that the case for women is that they are better. I think the case for women political candidates and political representation is that women are full citizens. And if we want a more perfect democracy, then we should want better representation."
Recall that she was conferred a Chieftaincy title in her hometown recently. And she's the first female to receive such an honour.