Governorship Seat: Izzi Clan Has Been Marginalised- Senator Egwu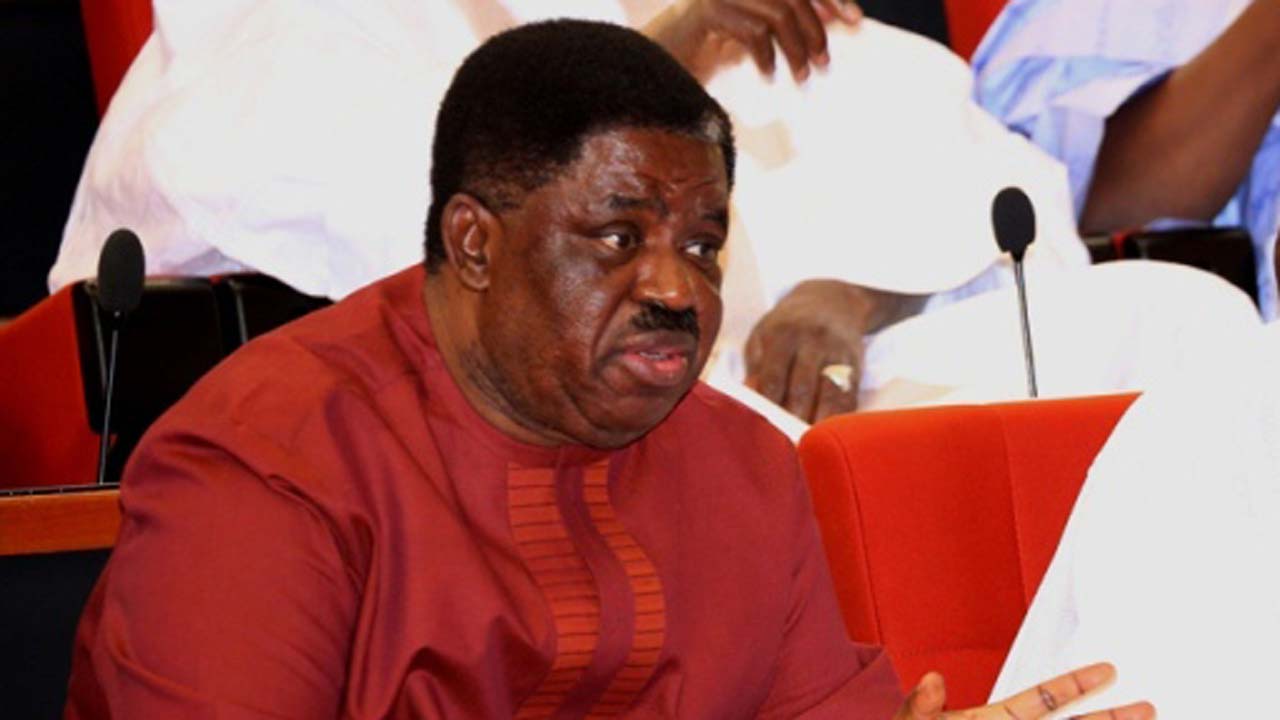 Governorship Seat: Izzi Clan Has Been Marginalised- Senator Egwu 
As 2019 general elections draw nearer, former Governor of Ebonyi State, Senator Sam Egwu, at the weekend called on governor David Umahi to handover power to Izzi clan to ensure justice and equity.
This demand is coming even as the incumbent Governor is warming up for a second term ticket.
However, Egwu, Senator representing Ebonyi North senatorial zone in the National Assembly said Umahi should handover power to Izzi after his second tenure in office in 2023.
The ex-governor made this known during in a rally organized by Izzi clan to adopt governor David Umahi as their sole candidate in 2019 general election said for the interest of equity and justice, it is the turn of Izzi to produce the next governor of the state.
According to him "my self senator Sam Ominyi Egwu and the entire Ohaukwu people are joining the Izzi nation to ask you (governor David Umahi) to handover power to an Izzi man and that's what we stand for" He added.
Recall that since the creation of the state in 1996, governorship position has been rotational between the 3 senatorial zones; Ebonyi North, Central and South.
However, Ebonyi North took their turn for 8 years between 1999 and 2007 with Sen. Egwu as the governor then, Ebonyi Central between 2007 to 2015 with chief Martin Elechi as the governor and now Ebonyi South is taking their turn with governor David Umahi attempting to rule for 8 years as others did.
Orji Kalu: The Last of His Peers Standing
Written By Hashim Suleiman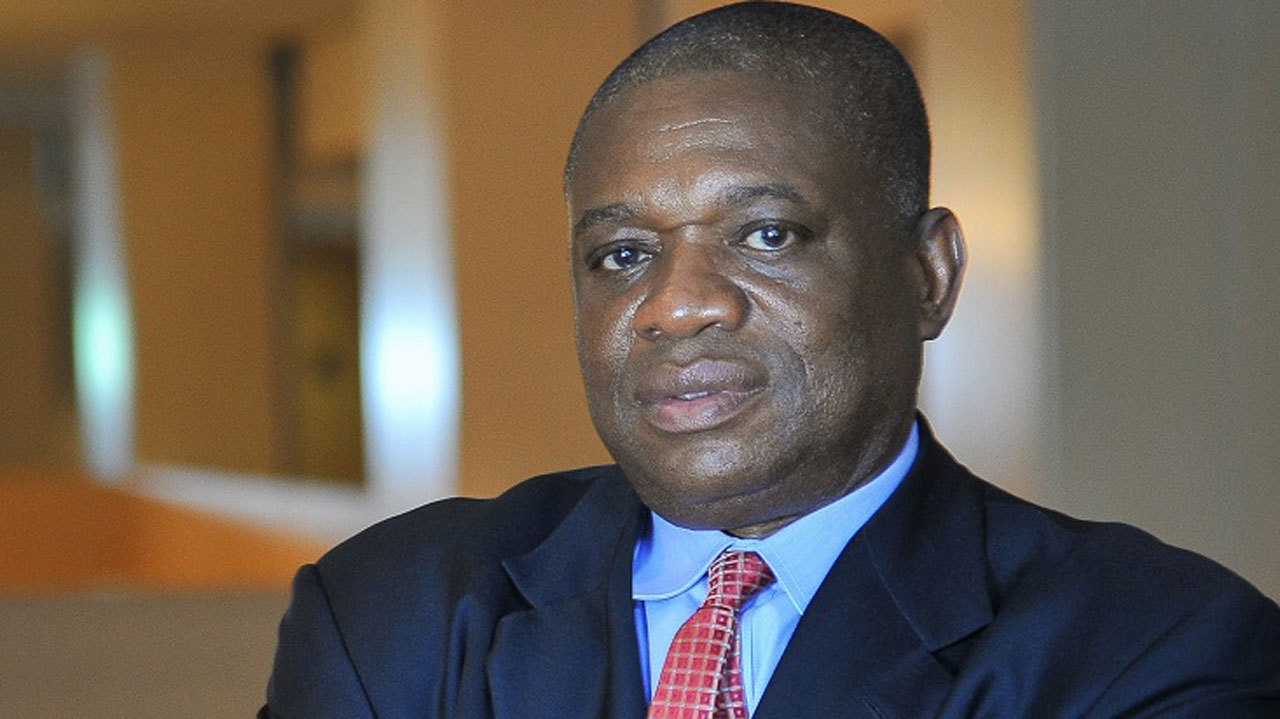 It was a faithful Sunday, 17th October, 2021 when my inlaw Alhaji Sanusi Bala Mai Tuta of Zamfara had invited me for his wedding anniversary and I had to attend with my wife.
It was an occasion full of crème de la crème ranging from General Boroh to family members and then lastly came in Dr Orji Uzor Kalu, the Chief Whip of the Nigeria's senate.
He looked fresh and young pumped up with lot of energy and so much cerebral capabilities that were sufficient to attract the attention of all that were present.
Appropriate pleasantries were exchanged with unexpected humility for those of us who had never been such close as well as the expression of others alike.
Incidentally, I usually volunteer to anchor such kinds of programs in an impromptu manner for purposes of making attendees feel alright and the program worthy of attending. Consequently, I rose up to make a toast and after showering encomiums on the celebrants, Alhaji Sanusi Bala Mai Tuta and his dear Wife Hajiya Aisha Sanusi Bala, I faced Distinguished Senator Orji Uzor Kalu and reminded him and the congregation about how he was practically the only man of his league still standing tall in the polity.
He is not only standing but doing so with utmost knowledge of the Nigerian polity and appropriate bridges built. He beamed with smiles while I was at it.
In case you do not understand what I mean by 'The Last Man Standing of His League', let me remind you that the Distinguished Senator was one of the three pioneer governors of the current republic that ascended to that position at their 30's in 1999.
Senator Orji Uzor Kalu was 39, Donald Duke, 38 and Ibrahim Saminu Turaki was 36 at the time. Your guess about who among them is still standing strong today must apparently be as good as mine.
Senator Orji Kalu is not a man that went through all without the appropriate trials and tribulations of life but in all cases he had utilized the necessary democratic channels to come out clean and on top, such feats require to be echoed for purpose of posterity especially considering that our country has this much snag for 'Pull Him Down' narratives unnecessarily.
Senator Orji Kalu does not deserve such as he has demonstrated absolute desire to conduct himself in line with democratic tenets during his trial and good times.
For example, a lot of people around me had in that 'Pull Him Down' character attempted to condemn the recent protest and counter protests about the elections by PDP and APC and I had to educate them to understand the fact that protests and opposition are a major ingredient of democracy and the lack of them makes the process tasteless.
In conclusion to my meeting the Distinguished at the event described in paragraph 1 above, a lot of us had to accompany him to the car while he was ready to depart and that final moment turned out the most interesting of the night as he went into mentorship and in-pact full counseling, first about the need to be an appropriate family man by ensuring you take appropriate care of your wife and kids more than any other thing, perhaps that was a message of appreciation to the celebrant but we equally benefited immensely.
He equally went head to speak about humility and loyalty through the roles that Professor Jibril Aminu of Adamawa State had played in his life and how much respect and loyalty he still has for the Prof. The striking thing of this part is the depth of his bridges in this country.
Considering all of these, Senator Orji Uzor Kalu has won his re-election into the senate for the second time in a row, the news has become rife in town that the Distinguished is billed to become the Senate President and Chairman of the National Assembly for the 10th Assembly and some of us who are critical enough to study people objectively would say indeed Nigeria will be lucky to have such a very experienced man who would kill two birds with his emergence.
First, to give the southeast the needed and clamored inclusion and to also utilize his deep networks and bridges as well as experience to stabilize the government of his very good friend and elder brother whom he took to his mum with so much cheer and enthusiasm.
So, yes, why not for the 'Last of his Peers Standing' to compliment his elder brother 'The Last Man Standing'.
Best Wishes to His Excellency, Senator. Dr. Orji Uzor Kalu
God Bless Nigeria
Hashim Suleiman can be reached: [email protected]
Buhari has Repaid Tinubu; Stop the Blackmail
By: Hashim Suleiman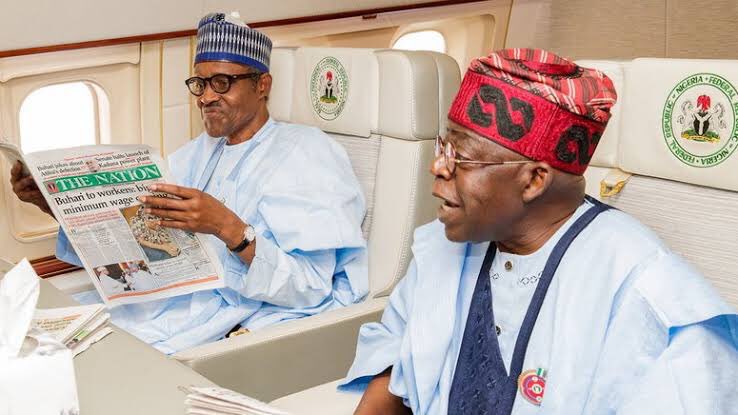 People who read my articles a lot know I've always been a defender of mischief and blackmail which has become a shortcut that Nigerians love to employ owing to their lazy mindsets and crave for cheap gains in order to Pull Down people they assume are their stumbling blocks to those shortcuts they want to take to progress.
Remember when they came for Pantami and his past political opinions just because they didn't like his revolutionary policies in the ICT sector and preferred their shortcuts as usual so they resorted to attempts at cancelling him but I set the records straight that he has a right to his political opinions per time, per available variables, you can read that piece here.
ALSO READ: Kperogi's Veiled Campaign for Tinubu | by Hashim Suleiman
Fast forward to today, these lazy agents are at it again and this time around it's on the President, Muhammadu Buhari, they want to cancel him for committing to conduct a free and fair election and I wonder what that means, I'll summarize it to mean that majority of those that Buhari surrounded himself with took him for a fool all along, they noticed he always reasoned with national noise and did what was necessary to douse tensions and they are employing same tactics now to get him to manipulate the system for their lazy self at the detriment of his legacy, that won't work!
While one will understand Asiwaju to have been a fighter all his life, his current presidential aspiration comes with its own peculiarities, and that was why from before and after the primaries I had warned the APC to take their recruitments of campaigners and promoters very seriously because indeed there was going to be a lot of work to be done to convince Nigerians to vote the party and especially the candidate that emerged and the general public perception on him, that much work has to also be an intellectual one at that, but I guess they didn't hear. The chicken has today come home to roost and they want to tie the consequences of their lazy intellectualism and lack of strategy on Buhari, we will not allow that, everyone should go out and campaign to the people and sought for their votes.
The managers of the APC campaign have succeeded in spreading a narrative that suggests to the society that the only way they can win is for Buhari to manipulate the system forgetting that them and Buhari were beneficiaries of free and fair conduct by Goodluck Jonathan, so many people have argued that the most significant contribution of Tinubu to Buhari in 2015 was at the primary elections in lagos in 2014 but the victory at the main elections was an amalgamation of forces ranging from Tinubu to Amaechi, Saraki, Atiku, Kwankwaso, Nyako and a host of others.
If the above narrative is what it is, then it's very safe to say that Buhari has fully repaid Tinubu by first allowing him to nominate the Vice President and several others in cabinet and other appointments. Furthermore, he ensured the conduct of a free and fair primaries where Tinubu emerged. They are bandying a video of Abeokuta rally in 2014 where Tinubu campaigned for Buhari, but Buhari was also in Jos, Yola, Yobe, Bauchi, Nassarawa, Sokoto and Imo states to campaign for Asiwaju and he made equal or more speeches and the question to ask then is why the blackmail??
There are other contestants in this race, Buhari will not declare a war and throw them under a bus just because he needs to satisfy an imaginary payback that has been orchestrated by lazy campaigners who do not have what it takes to justify the humongous monies they have taken From Tinubu. They should go and sought for goodwill and people buy in just like Buhari is doing to the candidate but assuming that Buhari should jettison his legacy and rig the system on heir behalf as their definition of a payback is a further indication that their love for him was never genuine but for their personal gains and aggrandizement as is with lazy minds.
We support Buhari to finish strong!
May God bless Nigeria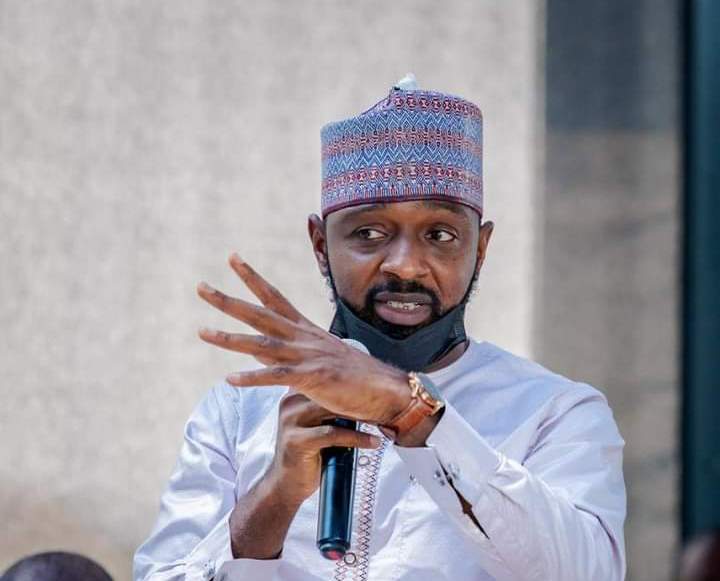 SUMAS' host communities Applaud Governor Ugwuanyi
…Say generations will remember him for the medical university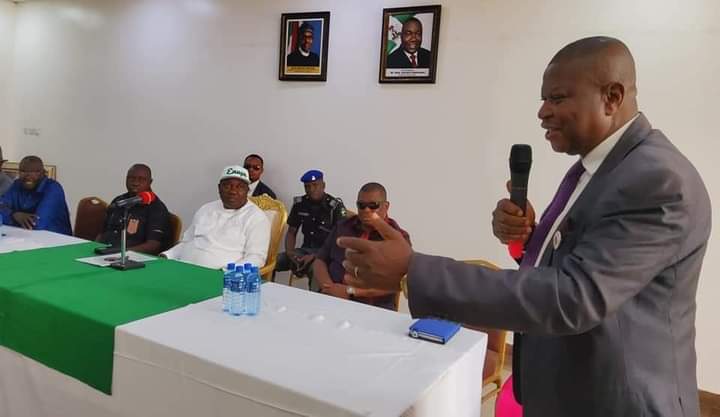 Indigenes of the four communities in #Enugu State that make up Igbo-Eno where the newly established State University of Medical and Applied Sciences (SUMAS) is sited, namely Orba, Imilike, Ovoko and Iheaka, on Tuesday, showered encomiums on #Governor Ifeanyi #Ugwuanyi for his sterling vision in siting the medical university on their land, describing the governor as a great achiever.
The people expressed gratitude to Gov. Ugwuanyi for bringing socio-economic development to the communities through the establishment of the SUMAS, Igbo-Eno, disclosing that they are happy and fulfilled that they donated their land for the massive project.
The SUMAS' host communities made the commendation when representatives of their indigenes jointly paid a thank you visit to the governor at the Government House, Enugu.
Led by the traditional rulers of the four communities of Igbo-Eno, namely HRH Igwe Melitus Agbo, HRH Igwe Dr. Emmanuel Ukwueze, HRH Igwe Greg Ugwu and HRH Igwe S.J.C Onah, the Presidents General of the town unions, representatives of the land owners and stakeholders of the communities, including the Deputy Chief of Staff, Government House, Enugu, Prof. Malachy Okwueze, and Chairmen of Udenu and Igbo-Eze South local government areas, Hon. Solomon Onah and Hon. Vitus Okechi respectively, the people said that they are highly delighted that Gov. Ugwuanyi's administration utilised the land they donated for the medical university effectively and timeously in spite of the state's lean resources and the nation's economic challenges.
They added that Gov. Ugwuanyi through the establishment of the SUMAS, has not only brought massive development to the host communities but has also built human beings who will benefit from employment opportunities and flourishing business activities within and outside the school environment.
The host communities stated that Gov. Ugwuanyi has written his name in gold through the establishment of the medical university and will be remembered from generation to generation for the legacy which is second to the one bequeathed to the people of Nsukka zone and beyond by the late Dr. Nnamdi Azikiwe, who attracted the famous University of Nigeria Nsukka (UNN) to the area.
They, therefore, assured Gov. Ugwuanyi of their maximum support and votes to represent Enugu North Senatorial District in the National Assembly in 2023 on the platform of the Peoples Democratic Party (PDP), expressing confidence that the governor will do more for the district and the state in the Senate.
Speaking, the traditional ruler of Ulunya Ovoko Autonomous Community, HRH Igwe Dr. Emmanuel Ukwueze, told Gov. Ugwuanyi that "the people of Igbo-Eno, Nsukka zone and Enugu State will continue to remember you even when our zone will produce another governor, for building schools, young persons and us the elders and Igwes."
Igwe Ukwueze, who listed the inherent benefits of the medical university to the host communities, prayed God to continue to bless and uplift the governor to greater heights, saying: "Anytime we come across the site (SUMAS), we will always remember that the project was built by Rt. Hon. Ifeanyi Ugwuanyi. God will always remember your good works and bless you."
Speaking on behalf of the land owners, Ichie Matthew Agbo applauded Gov. Ugwuanyi for the landmark project, stating that the medical university is a dream come true.
He pointed out that "we, the land owners of Igbo-Eno never knew that a day will come when a school and a hospital of this kind will be built on our land", adding: "Your Excellency, the people of Nsukka zone and Igbo-Eno, in generations to come, will never forget this because nothing develops a community like school and hospital. We are grateful, we can't thank you enough."
Revealing that some of the community leaders earlier resisted the donation of land for the establishment of the medical university and hospital, the President General (PG) of Imilike Enu Town Union, Sir Patrick Ozioko, said that "we refused and wanted to fight it not knowing that it was a good thing that was coming our way."
According to him, "Now, there is nobody from Igbo-Eno who will go there (site) without saying thank God and asking for His blessing on you (Ugwuanyi).
"Anybody from Igbo-Eno now knows that your name will never die in our zone. For the Senate position we are talking about, you are already there. We are all going to vote for you."
Other prominent indigenes of Igbo-Eno who spoke at the event, namely the Deputy Chief of Staff, Government House, Enugu, Prof. Okwueze; the Commissioner for Finance and Economic Development, Hon. Mrs. Adaonah Kene-Uyanwune; Special Adviser to the Governor/Focal Person, World Bank, Uche Nnadi; Chairman, Igbo-Eze South LGA, Hon. Vitus Okechi; State Deputy Chairman of the PDP, Hon. Innocent Ezeoha; PDP Zonal Secretary, South East Zone, Chief James Ugwu; former Chairman, Udenu LGA, Hon. Frank Ugwu; and the Permanent Secretary, Local Government Service Commission, Hon. Charles Mbah, all expressed profound gratitude to Gov. Ugwuanyi for the establishment of the SUMAS in Igbo-Eno and the massive development projects at the site, as well as his visionary leadership and other legacy projects across the state, reassuring the governor of the unalloyed solidarity and support of the people of the host communities and beyond to represent Enugu North Senatorial District in the National Assembly come 2023.