Intersociety, CLO blast EEDC, accuse officials of engaging in criminal activities
The International Society for Civil Liberties & the Rule of Law (Intersociety) and Southeast Zone of the Civil Liberties Organization (Southeast CLO) have expressed deep concern "over the lawlessness and syndicated criminal activities going on in the Enugu Electricity Distribution Company (EEDC).
Electricity as the livewire of the people of Southeast Zone or Igbo People of Nigeria and driving force of the economy of the Zone has been brutally denied the people of the Southeast."
The two eminent rights groups made their feelings known in a joint statement entitled "Rescuing Igbo People from the Bondage of EEDC & Nefarious Conducts of its Ogbaru, Onitsha & Ogidi Business Districts".
Issued recently in Onitsha, the statement was signed by Intersociety Board Chairman Emeka Umeagbalasi and Southeast CLO Chairman Comrade Aloysius Emeka Attah.
The statement further reads: "The social content of the power supply in the Zone (steady and affordable power supply, social convenience and happiness) is speedily on the brink; to the extent that criminal syndicates have taken over; running riot on vulnerable consumers in the Zone with reckless abandon. The oversight agencies and other mechanisms put in place to checkmate the excesses of the Company so as to compel same to do the needful and subscribe to its corporate social responsibilities; appear helpless or compromised. Such bodies like NERC and Customers' Complaint Units look as if they have been perpetually infested by "EEDC virus".
"As a matter of fact, EEDC has become an outlaw; flouting its terms of agreement with the Federal Government that led to granting of license to same to distribute and market power supply to the people of Southeast Nigeria. The most disastrous of it all is the reckless abandon and impunity with which EEDC breaches the clear provisions of the Nigerian Electricity Regulatory Commission Act (Electric Power Sector Reform (EPSR) Act No 6 of 2005).
"It is recalled that EEDC was formed in 2012 after its major investors successfully, if not controversially won a federal bidding license to take over the assets and liabilities of the defunct Power Holding Company of Nigeria (PHCN) in Southeast Zone. Electricity in Nigeria is divided into generation, transmission and distribution with EEDC granted a federal license in the area of distribution to distribute and market electricity in Southeast Nigeria; a major industrial zone in the country.
"Major owners or directors of EEDC are: Mr. Emeka Offor (chairman), Senator Ken Nnamani (director), Prince Adetokumbo Kayode (director), Dr Stephen Dike (director), Mr Kester Enwereonwu (director) and Mr Amaechi Aloke (alternate director BPE-Rep). The Acting Managing Director & Chief Executive Officer of EEDC is Mr. Paul Okeke. The Company has a 13-person Executive Management Team.
"Also, EEDC is presently divided into 18 Business Districts with six in Anambra; namely: Onitsha, Awka, Nnewi, Ogbaru, Ogidi and Ekwulobia Districts; four in Enugu: Awkunanaw, Abakpa, Nsukka and Ogui Districts; four Imo: Mbaise, Owerri, New Owerri and Orlu Districts; three in Abia: Ariaria, Aba and Umuahia Districts; and one in Ebonyi: Abakiliki District.
Today, EEDC has become a torn in the fresh of the people of the Southeast Nigeria. In all recent performance surveys of NERC and independent others carried out on all DISCOS in Nigeria, EEDC remains the least performing DISCO (Power Distribution Company) in Nigeria. The demand and supply content of EEDC is virtually nothing to write home about; other than robbing Peter to pay Paul and ripping from where it never sowed.
"Not only that industrial and non industrial consumers of EEDC are totally left to shoulder the responsibilities of procuring, installing and maintaining distribution transformers and their accessories, they are also over-billed, threatened, forced, despised and extorted. Customer service or public complaint response is provocatively and acutely slow and in the event of faults on transformers or feeder lines, it takes ages to restore same; except where the affected consumers are ready under duress to defray the costs of their repair or replacement. General power supply in the entire Southeast Zone is also acutely low or unsteady; with industrial growth and social living crashing irreversibly.
"Till date, EEDC has no acceptable standardised methods or processes of billing its customers especially the non industrial customers or consumers or single phase residential customers. The Company issues outrageous and crazy bills to its customers with reckless abandon and runs riot on those who pay half of the imposed monthly outrageous bill through violent disconnection of their power lines.
"In Anambra's six Business Districts of Onitsha, Ogbaru, Awka, Ogidi, Ekwulobia and Nnewi, outrageous monthly bill of as much as N10,000 to N15,000 or more is now imposed indiscriminately and forced on each customer to pay. A consumer that pays half of the outrageous monthly bill so imposed (i.e. N5,000 out of N10,000 or N7,000 out of N14,000) instantly and violently stands disconnected; unless he or she pays fully what was imposed.
"Through this criminal method, EEDC illicitly rakes in tens, if not hundreds of millions of naira on monthly basis through the criminal disconnection. For "each of the single phase residential customers" or non industrial consumers (R2S), a mandatory fixed extortionist fee of N1,000 imposed as "reconnection fee"; for "each of the three phase customers" (R2T: CIT), N2,000 is imposed; for "each of the DITI customers (i.e. churches, hospitals and schools), N5,000 is imposed; and for "each of the maximum demand" or industrial customers, N10,000 is imposed.
"The indiscriminate issuance of outrageous and unmetered monthly bills has also led to high volume of accumulated arrears; running into tens, if not hundreds of thousands of naira for each of the affected consumers. This forms bulk of what EEDC tags "billions of naira unpaid bills owed EEDC by electricity consumers in Southeast". In many residential areas, estimated monthly bill has become higher than monthly house rent.
"Despite the NERC's clearly stipulated procedures for power line disconnection such as non disconnection of those that pay reasonable part payment; non disconnection of the entire residential building including where most residents have paid as well as ensuring proper issuance of pre disconnection notice to the affected customers, etc; EEDC has gone on rampage; disconnecting customers with reckless abandon; all with intention of intimidation, extortion and criminal enrichment. The Company has also introduced various methods of criminal disconnection alien to Nigeria's power sector reform and its processes including total disconnection of a street or community transformer, disconnection of feeder line and disconnection of the entire residential building including where most residents have paid their bills.
"A clear case in point was on 30th November 2017, when the Network Manager for Ogbaru Business District, Engr. Obi Ughasoro ordered his field personnel to remove all fuses in the Mission Road/Chioma Hospital Bus Stop "33" Feeder Transformer; accusing the consumers in the area of "paying underpayment at flat rate of N5,000 per consumer; instead of paying average monthly estimated bill of N10,000 per customer". The area is still in total darkness till date. Each consumer in the area is forced to pay monthly estimated bill of between N10,000 and N14,0000.
At Iyiowa Layout under the same Ogbaru Business District "33" Feeder Transformer, the story is the same, if not worse. This important area; with total of over 650 flat apartments, churches and 450 provision stores/vocational outlets including private hospitals and schools; have been thrown into total darkness for over 10 days or since 25th November 2017.
"The total darkness was effected from "33" Feeder Line disconnection ordered by the same Ogbaru Network Manager, Engr. Obi Ughasoro; accusing the area of "paying underpayment" in the out-gone month of November 2017. Till date, the area is still in total darkness with no traces of any major fault on the existing "33" Feeder Line or its Awada and GCM host stations. As if that was not enough, some churches in Ogbaru have their power lines disconnected few weeks ago; after being accused of "paying below their monthly bills".
"There are existing NERC directives and billing methods for billing "single phase residential customers" in the entire 18 EEDC's Business Districts in Southeast Nigeria. Such directives and billing methods include provision of prepaid meters or in the interim, billing of the referenced class of consumers especially those with malfunctioning meters and unmetered consumers using "average monthly consumption units of the functional post paid meters"; which has highest monthly average of 150 units per N30.93k or less than N4,700 per consumer.
"Conversely and sadly, EEDC not only observes these clear directives and streamlined billing methods in gross breach, but it also indiscriminately imposes and dishes out between 300 and 500 units monthly to each of its "single phase residential customers" in Southeast Zone especially in Ogbaru, Onitsha and Ogidi Business Districts; leading to issuance of monthly estimated bill of between N10,0000 and N15,000 to each consumer in the said 18 Business Districts of the Company. This amount excludes valued added tax or VAT. Consumers who pay half of this outrageous monthly bill instantly run the high risk of being violently disconnected.
"Criminal Syndicates In EEDC
"Criminal syndicates do exist in EEDC especially in Ogbaru, Onitsha, Ogidi, Nnewi, Ekwulobia and Awka Business Districts. They not only ensure that consumers especially the single phase residential customers are not appropriately metered through "prepaid meter system", but also responsible for issuance of crazy or outrageous monthly billing and indiscriminate power line and transformer disconnection for sundry criminal penalties. Owing to a truism that prepaid metering is customer friendly, less stressful, cheaper and corruption unfriendly; these criminal syndicates have continuously flouted NERC's directives and frustrated its efforts geared towards ensuring credible metering of consumers.
"The use of estimated and outrageous billing system and its accompanied disconnection method have become a goldmine for them; making them to smile to the bank every month with tens, if not hundreds of millions of naira being criminal proceeds from criminal power disconnection. The referenced criminal syndicates at EEDC especially in its six Business Districts in Anambra State; have further devised a sort of pre installation tempering of prepaid meters meant for single phase customers; whereby few prepaid meters installed are technically manipulated to run like those of "maximum demand" or "industrial customers".
"In other words, it is designed in such a way that N5, 000 prepaid credit or card used with few electrical appliances runs the high risk of tapping out in less than two weeks. This latest criminal act is designed to scare away and discourage prospective prepaid meter applicants and perpetuate the old order of estimated billing and disconnection of power line and its associated sundry extortions.
"We had also in the course of our advocacy letters and written representations against the Ogbaru, Onitsha and Ogidi Business Districts and their Network Managers (formerly Business Managers) discovered another criminal syndicate with links inside the NERC headquarters in Abuja as well as at its Southeast offices and the Enugu Headquarters of EEDC.
"The criminal syndicate, oils by the trio of Ogbaru, Onitsha and Ogidi Network Managers and relevant others; specializes in removing letters filed against the named top EEDC officials from where they are officially or appropriately documented. The criminal syndicate also functions as "whistle blowers" or alarmists once the said letters arrived and filed at appropriate quarters, by alerting the said top officials to "take note" or "cover"; all for a monthly criminal token.
"For instance, our petition against the trio of Ogbaru, Onitsha and Ogidi Business Districts and their Network Managers; with Ogbaru Business District and its Network Manager as our case study was removed from the official file of NERC in Abuja. The letter was dated 10th November 2015. It was when we did not receive any signal from NERC that we sent a team with extra copy and discovered that our letter was removed from NERC official records. It took us time moving from department to another in search of the letter. This was after we got a proof of delivery from a courier agency, indicating its successful delivery to the intended recipient (NERC). We took time to re-submit same before we could be given response so required.
"Again, on 28th March 2017, we sent another petition against the Ogbaru Business District and its Manager, Engr. Obi Ughasoro to the Enugu Headquarters of EEDC. It was addressed to the then Managing Director/CEO of EEDC, Mr. Jayrahman (an Indian). The letter with a court affidavit was delivered personally by one of our lawyers, Barr Florence Akubuilo; with an extra copy duly stamped as "received".
"We waited for months for Enugu EEDC response, all to no avail, forcing us to send another team to Enugu; only to find out that our letter was removed again from where it was officially filed and indented. Our team insisted on seeing the submitted original copy of ours, all to no avail. We were told that "someone must have removed it for someone" and that "it is a routine".
"In all, the Ogbaru Business District under Engr. Obi Ughasoro (Network Manager) and his heads of Marketing (Mr. Emeka Udeh), Billing (Engr. God-Gift) and "33" Feeder Line Manager (Engr. Ifeanyi Eneh) as well as his Senior Manager for Distribution is a lawless Business District; with its major stock-in-trade being gross incompetence, extortion and criminal enrichment. The Onitsha, Ogidi and Ogbaru Business Districts are, therefore, the worst Business Districts in Southeast Nigeria.
"We therefore call on NERC and the Federal Ministry of Power to come to the rescue of the people of Southeast Nigeria and rescue them from perpetual bondage of EEDC. The Nigerian Electricity Regulatory Commission must, as a matter of fact, wake up from its slump and save the people of Southeast from nefarious conducts of EEDC. The National Headquarters of NERC should also carry a routine mass transfer of its personnel in the Southeast. This is given to clear indication that its said personnel now work hand in glove with EEDC; forcing consumers to groan endlessly and remain in perpetual bondage of EEDC.
"Removal Or Sacking Of Ogbaru Network Manager (Engr. Obi Ughasoro) & Co
The above highlighted despicable activities of the Ogbaru, Onitsha and Ogidi Network Managers and their subordinates; especially Engr. Obi Ughasoro of the Ogbaru Business District and his Marketing, Billing, "33" Feeder Line and Distribution Managers should be thoroughly investigated by the authorities of EEDC at its Enugu Headquarters; with appropriate sanctions meted; including removing or sacking them to deter others like them.
"Specifically, the Ogbaru Network Manager and his subordinates should be firmly and swiftly directed by their appropriate superiors at the Enugu EEDC Headquarters to restore power supply to all the disconnected power lines especially the Ogbaru "33" Feeder Line and discontinue all the nefarious conducts complained of; including indiscriminate mass disconnection and issuance of unmetered and outrageous monthly bills. EEDC must inexcusably provide un-tempered and NERC supervised and certified prepaid meters to all consumers in Southeast Zone especially single phase residential customers or residential and non industrial consumers."
—

AVEVA Showcases Role of Digital Technologies in Achieving Zero-Carbon Economy at COP27
Industrial software leader returns to annual UN Climate Change Conference to show how digital technologies are driving responsible use of global resources to build net-zero economies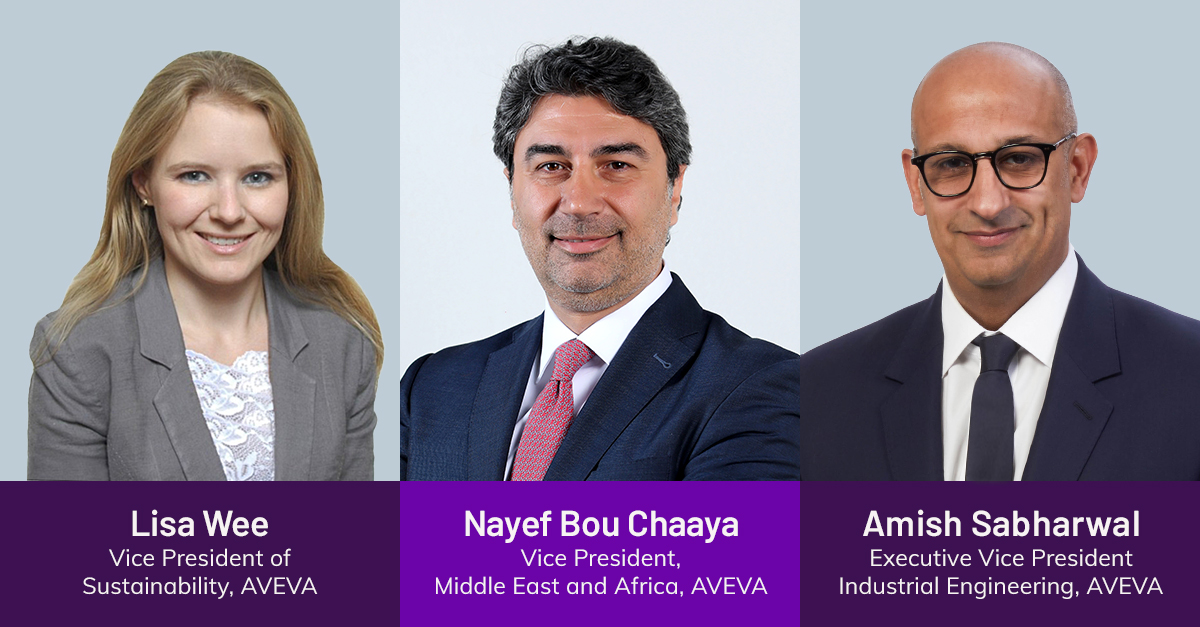 AVEVA, a global leader in industrial software, driving digital transformation and sustainability, will highlight how digital technologies can support public-private partnerships and unlock innovation to close the implementation gap on climate change at COP27.
The United Nations Climate Change Conference 2022 is being held on November 6-18 in Sharm El Sheikh, Egypt. A sponsor of the parallel Climate Action Innovation Zone, AVEVA believes trusted data-led technologies are essential to decarbonization, driving responsible use of the world's resources and delivering innovative, climate-forward products in the net-zero economy. AVEVA is one of the first 50 companies in the world1 to have its net-zero commitments validated by the Science Based Targets initiative (SBTi).
AVEVA's presence at COP27 will be led by some of its most prominent climate advocates: Amish Sabharwal, Executive Vice-President – Engineering and Simulation and member of AVEVA's Executive Leadership Team; Lisa Wee, Global Head of Sustainability; and Nayef Bou Chaaya, Vice-President – Middle East, Africa & Turkey.
During a number of thought-provoking sessions at the Sustainable Innovation Forum 2022, being held alongside COP27, the AVEVA executives will use real-life examples to showcase how digital technologies are unlocking opportunities in the net-zero economy.
Global opportunities in climate change mitigation
Sabharwal will join a plenary panel on November 10. Alongside UN executives, he will seek to explain why climate change mitigation represents our biggest opportunity yet.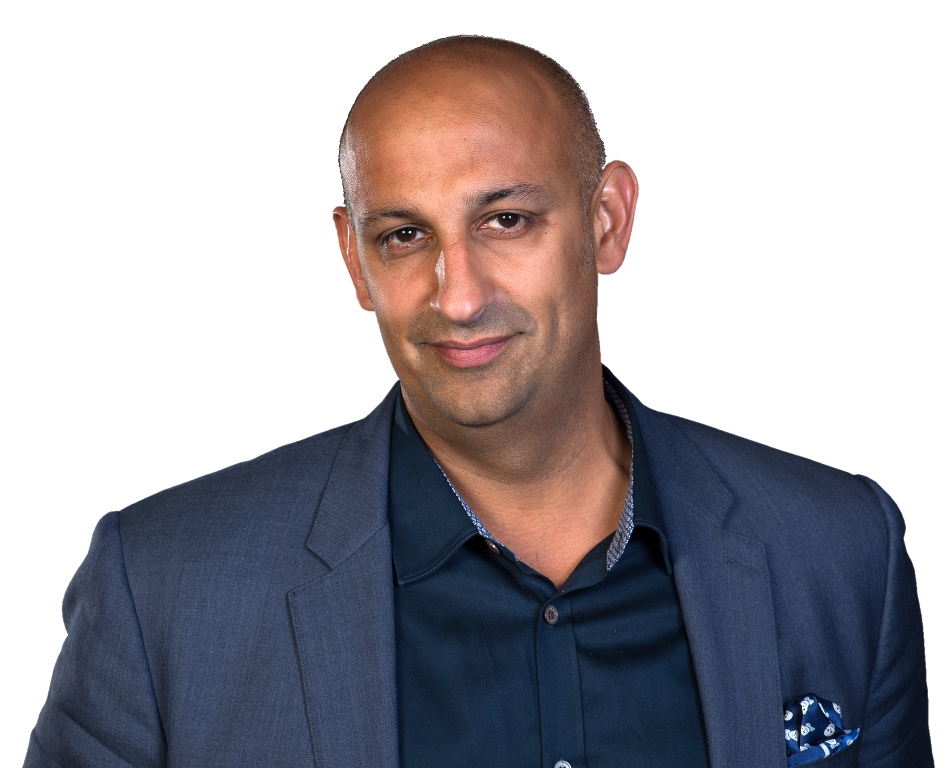 "UN data shows that immediate action can halve greenhouse gas emissions (GHG emissions) by 2030 and put us on track to achieving our goal of keeping global temperature increases to 1.5°C above pre-industrial levels. At the same time, we are facing our biggest opportunity yet. Climate change is accelerating the fourth industrial revolution and nowhere is that more obvious than in the communities and industries here in Africa.," Sabharwal said. "The decisions we take at COP27 and beyond will put the global economy on track to building resilient net-zero economies that drive the adaptation and mitigation agenda. Digital technologies are integral to building the new industries and supply chains that will deliver sustainable growth and create new jobs."
Sabharwal added: "Closing the implementation gap on the world's ambitious decarbonization commitments presents a major source of economic opportunity for businesses and communities."
Move towards sustainability handprint thinking
On November 9, broadcaster Nik Gowing will interview Wee in the context of her role as a climate leader.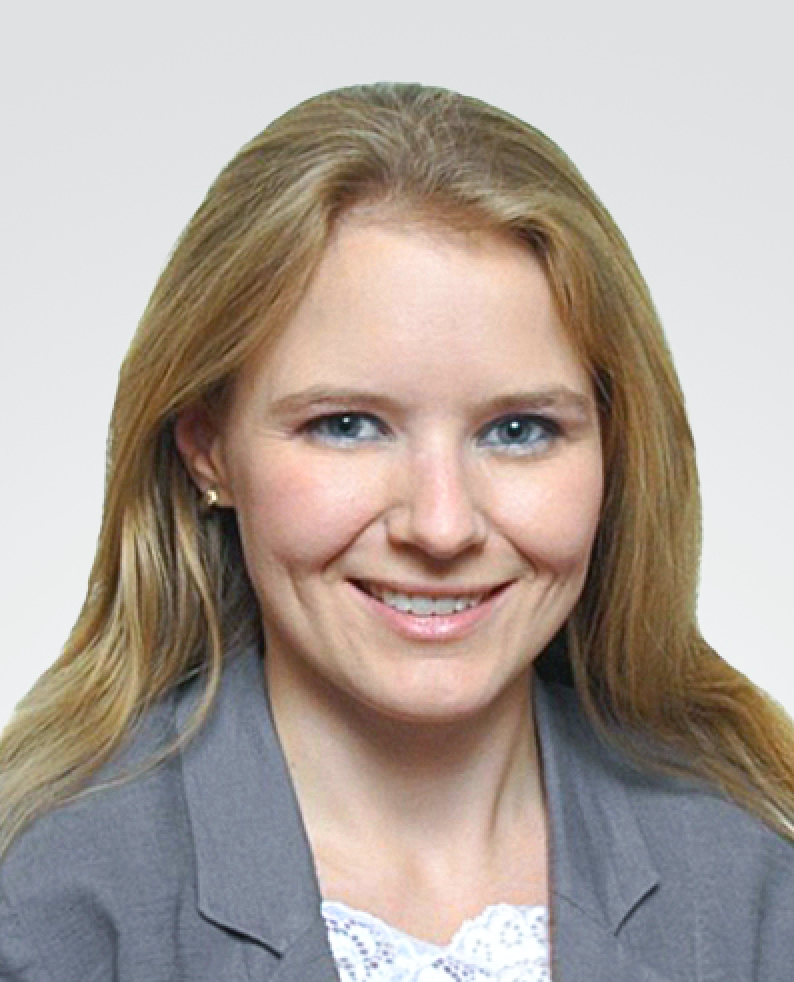 She will share insights from the frontline of climate change mitigation and offer real-life examples of how AVEVA and its partners are paying it forward by co-innovating climate-responsive technological solutions to help usher in a zero-carbon economy.
"At AVEVA we recognize that we can drive exponential impact through the products we bring to market while supporting our customers on their decarbonization journey," Wee said. "Now, our thinking has moved beyond measuring and managing our carbon footprint to considering our sustainability handprint. This positive contribution to sustainability through business activities and partnerships is a way of paying it forward to secure a better future for humanity and our planet."
Role of partnerships in decarbonization
Also on November 9, Bou Chaaya will amplify the discussion around innovation in the face of climate change in a high-level spotlight session, with case studies of how global organizations are responding to – and taking advantage of – the opportunities arising from the focus on net-zero targets.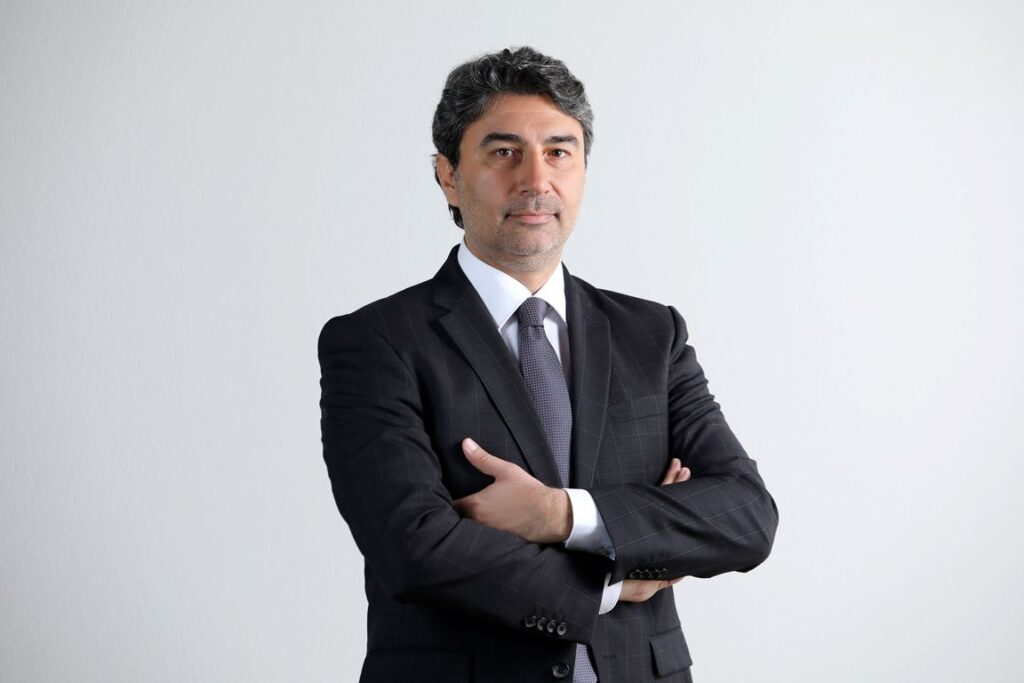 "Public-private partnerships can speed up delivery of the next-generation of low-carbon technologies by 2030 and break down silos in the development of new low-emission products to meet the world's net-zero goals," Bou Chaaya said. "AVEVA's expertise has already demonstrated the role of digital technology in developing and scaling green grids and accelerating sustainable development through smart cities and smart water applications. We are convinced of the importance of driving private-sector collaboration on scope 3 upstream and downstream mitigation activities. We believe an open and connected industrial economy based on free-flowing data networks will be essential to hasten and scale up those sectors that are hardest to decarbonize."
ExxonMobil-Seplat Deal: When a Regulator Misinterprets the Law
Article by Josiah Adewale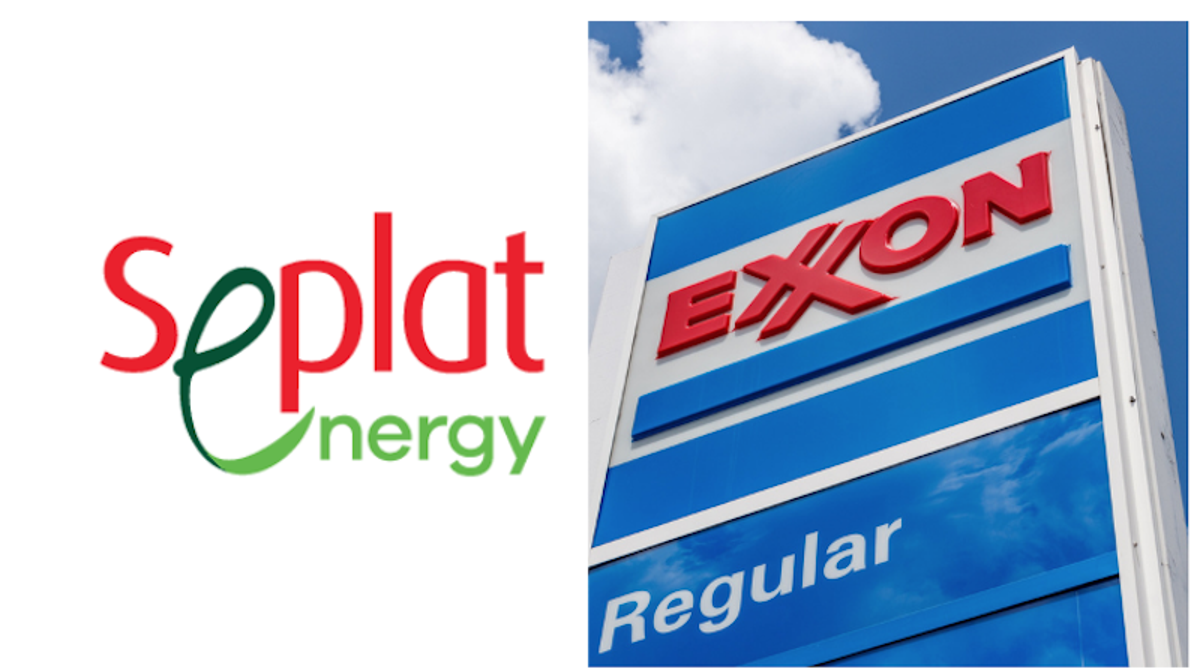 To say that the mixed news coming from the federal government of Nigeria over President Muhammadu Buhari's consent to the acquisition of the entire ExxonMobil, Delaware, USA's shares in Mobil Producing Nigeria Unlimited (MPNU) by Seplat Energy Offshores Limited, a wholly-owned subsidiary of Seplat Energ​​y Plc., is a serious cause for worry for the global business community is to state obvious.
Nigeria is probably the only country in the world that could allow this game by the Nigerian National Petroleum Corporation Plc. (NNPC) and the Nigerian Upstream Petroleum Regulatory Commission (NUPRC) over a $1.3 billion transaction, which also includes up to $300 million contingent consideration.
A statement by Special Adviser to the President on Media and Publicity, Mr. Femi Adeshina, said the approval was predicated on the deal's extensive benefits to the Nigerian energy sector.
It read: "In his capacity as Minister of Petroleum Resources, and in consonance with the country's drive for Foreign Direct Investment in the energy sector, President Muhammadu Buhari has consented to the acquisition of Exxon Mobil shares in the United States of America by Seplat Energy Offshore Limited.
"ExxonMobil had entered into a landmark Sale and Purchase Agreement with Seplat Energy to acquire the entire share capital of Mobil Producing Nigeria Unlimited from ExxonMobil Corporation, Mobil Development Nigeria Inc., and Mobil Exploration Nigeria Inc., both registered in Delaware, USA.
"Considering the extensive benefits of the transaction to the Nigerian Energy sector and the larger economy, President Buhari has given Ministerial Consent to the deal.
"The President, in commitment to investment drive in light of the Petroleum Industry Act, granted consent to the Share Sales Agreement, as requested by the parties to the transaction, and directed that the approval be conveyed to all the parties involved.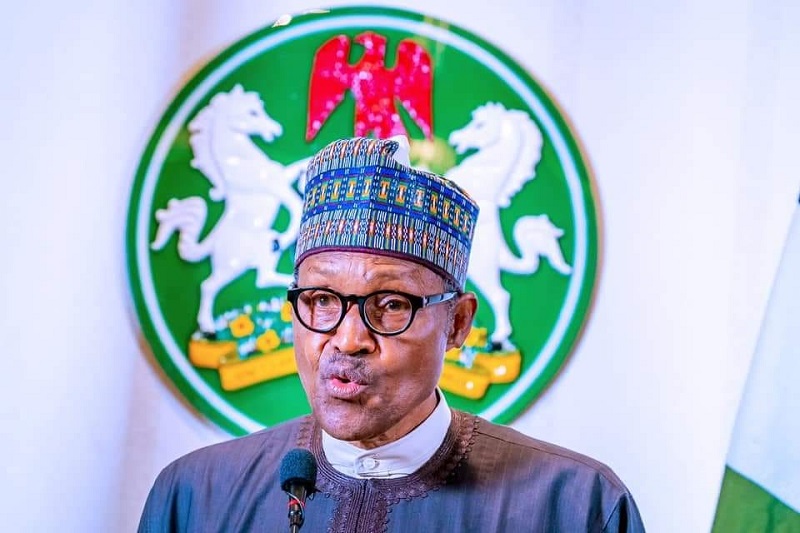 "ExxonMobil/Seplat are expected to carry out operatorship of all the oil mining licenses in the related shallow water assets towards production optimisation to support Nigeria's OPEC quota in the short term as well as ensure accelerated development and monetisation of the gas resources in the assets for the Nigerian economy.
"President Buhari also directed that all environmental and abandonment liabilities be adequately mitigated by ExxonMobil and Seplat".
Misinterpreting the law
Surprisingly, hardly had the President's ink dried than the NUPRC openly countermand his assent in a bizarre move that has discomfited global business community and set tongues wagging.
In insisting that the earlier veto by the NNPC remained, Buhari's consent notwithstanding, NUPRC Chief Executive, Gbenga Komolafe, cited provisions of the Petroleum Industry Act (PIA) 2021, which he claomed, conferred on the Commission powers of sole regulator of the upstream subsector.
"As it were, the issue at stake is purely a regulatory matter and the Commission had earlier communicated the decline of Ministerial assent to ExxonMobil in this regard. As such, the Commission further affirms that the status quo remains.
"The Commission is committed to ensuring predictable and conducive regulatory environment at all times in the Nigerian upstream sector.
"Let me just put it simply, as a Commission, we work strictly in line with the position of the law, and basically we don't react on the basis of news making the rounds, but we work strictly in line with the law.
"And by virtue of the provisions of the petroleum industry act, under section 95, subsection 10, 14 and 15, the commission's powers in these regards are clearly stated.
"So, regarding the issue, my clarification will just be an affirmation that the position of the Commission stands in respect of the decline of the assets (sale), without prejudice to any other position.
"So, the position of the Commission as the authority involved in the regulation of the upstream, which had earlier been communicated to Mobil, stands. As far as the commission is concerned, nothing has changed. The status quo remains as far as we are concerned," he insisted.
But NUPRC referencing to Section 95 of the PIA as guiding ministerial consent is wrong because the PIA does not apply to the MPNU assets, which are OML assets. OMLs are still guided by the Petroleum Act (PA), and the MPNU's OML assets are yet to be converted to PIA regime and Buhari exercised the powers of the Minister under the PA. Section 303 (1) of the PIA unambiguously provides that the PIA does not apply to unconverted OPLs and OMLs until the OPLs and OMLs come up for renewal.
Even at that, whereas Section 95 (15) of the PIA 2021, which NUPRC gleefully quotes provides that "A holder of a petroleum exploration licence shall not assign, novate or transfer his licence or any right, power or interest without prior written consent of the commission", Section 95 (8) expressly provides that "Where the consent of the minister is granted in respect of the application for a transfer, the Commission shall promptly record the transfer in the appropriate register."
So, industry stakeholders are understandably at a loss as to where NUPRC derives its powers to override the Minister's consent.
Playing NNPC's script
Obviously NUPRC is acting NNPC's scripts. It is recalled that the NNPC had in a May 2022 letter to ExxonMobil by its Group Managing Director, Mele Kyari, said the transaction could not be consummated as it wanted to exercise its right of first refusal in the June 28, 1990 Joint Operating Agreement (JOA) with ExxonMobil.
To make good its threat, the NNPC in July dragged ExxonMobil to a Federal high Court in Abuja, asking the Court to order that a dispute had occurred between the parties over pre-emption rights, or to order them to take the matter to arbitration, quoting a statement from Seplat. It obtained an order of interim injunction baring ExxonMobil "from completing any divestment".
However, a cursory look at the JOA in question shows that right of first refusal applied only to divestment of Participating Interest, not in a case where a company wants to sale its shares to a third party.
Article 19.4 of the JOA provides: "Subject to sub-clauses 19.1 and 19.2, if any Party has received an offer from a third Party, which it desires to accept, for the assignment or transfer of its participating hereunder (the "Transferring Party"), it shall give the other Party prior right and option in writing to purchase such Participating Interest as provided in sub-clauses 19. 4.1 to 19 .4.2".
Sub-clause 19. 4.1 states: "The Transferring Party shall first give notices to the other Party, specifying therein the name and address of the aforementioned third Party and the terms and conditions (including monetary and other consideration) of the proposed assignment and transfer".
Also, sub-clause 19 .4.2 provides: "Upon receipt of the notice referred to in Sub-clause 19. 2.1, the other Party may within thirty (30) days thereafter, request in writing the assignment and transfer of such Participating Interests to it, in which event the assignment or transfer shall be made to it on the same or equivalent terms".
However, the JOA, in Article 1 (24), defines Participating Interest as "the undivided percentage interest from time to time held by the parties in the concession (s), the joint property and rights and obligations under this agreement…"
The question is: did NUPRC or NNPC make any efforts to ascertain from the Presidency the reasons Buhari overruled them on the matter? This becomes pertinent as findings show that the Attorney General of the Federal and the Legal Department of the Ministry of Petroleum Resources (NUPRC's and NNPC's supervising ministry) were of the view that the transaction followed the law and consequently advised the President to consent to the deal, as manifestly, MPNU's Participating Interest in the respective OMLs and the JOA were not offered for sale.
The deal was for the acquisition of shares owned by third parties that are shareholders in MPNU.
It is either the NNPC and NUPRC do not understand the law or they are being mischievous with the law, for It is a given in law that the shareholders of a company are distinct from the company, just as the company is a distinct or separate person in the eyes of the law?
Precedents, implications to Nigeria

Meanwhile, precedence and propriety do not support the NNPC and NUPRC's position and actions. They are also worried about its grave implications to Nigeria's already gloomy investment environment.
On Tuesday, an oil and gas industry analyst and publisher of Africa Oil and Gas Report, Toyin Akinosho, decried the impropriety of NUPRC's public spat with the Presidency, saying it was needless, spoke of poor organisation, and was definitely sending wrong signals to the investment world.
"ExxonMobil simply wants to leave the shallow waters; and other companies have left. So, there have been precedents in terms of how companies have left by handing over their entire shareholding in that particular country.
"ExxonMobil is not selling its segment in the OMLs. They are basically selling MPNU the way Ashaland sold Ashland, the way ConocoPhillips sold its entire shares to Oando, the same way Eland Oil and Gas sold to Seplat and this same government approved it.
"As far as I know, the President Buhari has signed off on ExxonMobil-Seplat transaction, the Attorney General has signed off on it. So, when NUPRC says it is not in compliance with Nigerian laws, I really don't understand where that is coming from", he stated.
In May, an Energy Law expert, Bloomfield, Ayodele Oni, warned that truncating the ExxonMobil-Seplat deal could cause the likes of TotalEnergies looking to also divest some of its assets to be discouraged from going into negotiations.
Likewise, the Group Chairman/CEO at International Energy Services Limited, Dr. Diran Fawibe, had warned that "the cancellation will give the wrong signal to the international community".
Chasing rats while the house burns
As the controversy rages, Nigerians on social media have wondered why NUPRC and NNPC fiddles when the industry is going south under their watch. Oil theft has worsened to 400,000 barrels per day. Fuel consumption per day has spiked from about 30 million litres per day in 2015 to a bogus 100 million litres amid long cues and sometimes adulterated supplies. Resource-gobbling subsidy has virtually rendered Nigeria bankrupt. NNPC's has been unable to remit a dime to the Federation Account for months.
Yet both NNPC and NUPRC have been so preoccupied with scuttling a deal they should actually promote and find it difficult to encourage prolific indigenous oil and gas firms to boast Nigeria's sagging production.
It is high time Mr. President calls them to order and salvage the ExxonMobil-Seplat transaction to save the nation further pains, embarrassments and loss of investors' confidence.
Adewale, an energy analyst writes from Lagos
Is Nigeria missing out on higher oil prices?
Written by Lukman Otunuga, Senior Research Analyst at FXTM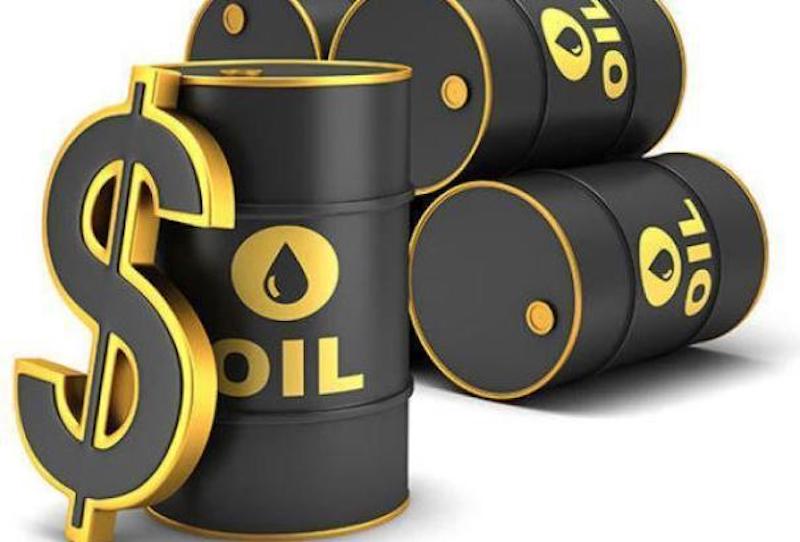 Brent crude has gained roughly 57% since the start of 2022.
The global commodity remains supported by ongoing geopolitical risks and rising demand. As oil producers enjoy the rich bounties from surging commodity prices, some countries have failed to make the most of such an opportunity.
Nigeria's sub-optimal oil production, poor infrastructure, and fuel subsidies have sapped the benefits from surging oil prices.
For other countries, the rally in oil prices means more foreign exchange reserves, higher revenues, and potential economic growth. In Nigeria's case, this blessing could turn into a curse.
It is widely known that oil sales make a massive chunk of Nigeria's export earnings and government revenues. Despite being Africa's largest crude producer, the country exports the global commodity but imports all by-products amid the weak infrastructure.
So as oil prices rally, this could support earnings but also take a chunk out of foreign exchange earnings. It does not end here.
Anything that is left is devoured by petrol subsidies which are expected to cost the government almost $10 billion this year.
As FX reserves are drained this continues to worsen Nigeria's problem of dollar shortages which has dragged the Naira lower. In January of 2022, the government postponed the planned petrol subsidy removal till further notice, citing "high inflation and economic hardship".
Even if the government was to remove the subsidies in the future, the burning question is whether Nigeria has the ability to weather the storm such a move could create.
Focusing back on oil, the global commodity remains supported by supply concerns and prospects of higher demand after China relaxed lockdowns. Although various fundamental forces are pulling and tugging at oil, the path of least resistance remains north.
Oil benchmarks are trading near multi-year highs and have the potential to push higher in the near term. This could mean more for pain for Nigeria despite other oil producers cashing in and enjoying the commodities boom.
For more information, please visit: FXTM