Intersociety, CLO blast EEDC, accuse officials of engaging in criminal activities
The International Society for Civil Liberties & the Rule of Law (Intersociety) and Southeast Zone of the Civil Liberties Organization (Southeast CLO) have expressed deep concern "over the lawlessness and syndicated criminal activities going on in the Enugu Electricity Distribution Company (EEDC).
Electricity as the livewire of the people of Southeast Zone or Igbo People of Nigeria and driving force of the economy of the Zone has been brutally denied the people of the Southeast."
The two eminent rights groups made their feelings known in a joint statement entitled "Rescuing Igbo People from the Bondage of EEDC & Nefarious Conducts of its Ogbaru, Onitsha & Ogidi Business Districts".
Issued recently in Onitsha, the statement was signed by Intersociety Board Chairman Emeka Umeagbalasi and Southeast CLO Chairman Comrade Aloysius Emeka Attah.
The statement further reads: "The social content of the power supply in the Zone (steady and affordable power supply, social convenience and happiness) is speedily on the brink; to the extent that criminal syndicates have taken over; running riot on vulnerable consumers in the Zone with reckless abandon. The oversight agencies and other mechanisms put in place to checkmate the excesses of the Company so as to compel same to do the needful and subscribe to its corporate social responsibilities; appear helpless or compromised. Such bodies like NERC and Customers' Complaint Units look as if they have been perpetually infested by "EEDC virus".
"As a matter of fact, EEDC has become an outlaw; flouting its terms of agreement with the Federal Government that led to granting of license to same to distribute and market power supply to the people of Southeast Nigeria. The most disastrous of it all is the reckless abandon and impunity with which EEDC breaches the clear provisions of the Nigerian Electricity Regulatory Commission Act (Electric Power Sector Reform (EPSR) Act No 6 of 2005).
"It is recalled that EEDC was formed in 2012 after its major investors successfully, if not controversially won a federal bidding license to take over the assets and liabilities of the defunct Power Holding Company of Nigeria (PHCN) in Southeast Zone. Electricity in Nigeria is divided into generation, transmission and distribution with EEDC granted a federal license in the area of distribution to distribute and market electricity in Southeast Nigeria; a major industrial zone in the country.
"Major owners or directors of EEDC are: Mr. Emeka Offor (chairman), Senator Ken Nnamani (director), Prince Adetokumbo Kayode (director), Dr Stephen Dike (director), Mr Kester Enwereonwu (director) and Mr Amaechi Aloke (alternate director BPE-Rep). The Acting Managing Director & Chief Executive Officer of EEDC is Mr. Paul Okeke. The Company has a 13-person Executive Management Team.
"Also, EEDC is presently divided into 18 Business Districts with six in Anambra; namely: Onitsha, Awka, Nnewi, Ogbaru, Ogidi and Ekwulobia Districts; four in Enugu: Awkunanaw, Abakpa, Nsukka and Ogui Districts; four Imo: Mbaise, Owerri, New Owerri and Orlu Districts; three in Abia: Ariaria, Aba and Umuahia Districts; and one in Ebonyi: Abakiliki District.
Today, EEDC has become a torn in the fresh of the people of the Southeast Nigeria. In all recent performance surveys of NERC and independent others carried out on all DISCOS in Nigeria, EEDC remains the least performing DISCO (Power Distribution Company) in Nigeria. The demand and supply content of EEDC is virtually nothing to write home about; other than robbing Peter to pay Paul and ripping from where it never sowed.
"Not only that industrial and non industrial consumers of EEDC are totally left to shoulder the responsibilities of procuring, installing and maintaining distribution transformers and their accessories, they are also over-billed, threatened, forced, despised and extorted. Customer service or public complaint response is provocatively and acutely slow and in the event of faults on transformers or feeder lines, it takes ages to restore same; except where the affected consumers are ready under duress to defray the costs of their repair or replacement. General power supply in the entire Southeast Zone is also acutely low or unsteady; with industrial growth and social living crashing irreversibly.
"Till date, EEDC has no acceptable standardised methods or processes of billing its customers especially the non industrial customers or consumers or single phase residential customers. The Company issues outrageous and crazy bills to its customers with reckless abandon and runs riot on those who pay half of the imposed monthly outrageous bill through violent disconnection of their power lines.
"In Anambra's six Business Districts of Onitsha, Ogbaru, Awka, Ogidi, Ekwulobia and Nnewi, outrageous monthly bill of as much as N10,000 to N15,000 or more is now imposed indiscriminately and forced on each customer to pay. A consumer that pays half of the outrageous monthly bill so imposed (i.e. N5,000 out of N10,000 or N7,000 out of N14,000) instantly and violently stands disconnected; unless he or she pays fully what was imposed.
"Through this criminal method, EEDC illicitly rakes in tens, if not hundreds of millions of naira on monthly basis through the criminal disconnection. For "each of the single phase residential customers" or non industrial consumers (R2S), a mandatory fixed extortionist fee of N1,000 imposed as "reconnection fee"; for "each of the three phase customers" (R2T: CIT), N2,000 is imposed; for "each of the DITI customers (i.e. churches, hospitals and schools), N5,000 is imposed; and for "each of the maximum demand" or industrial customers, N10,000 is imposed.
"The indiscriminate issuance of outrageous and unmetered monthly bills has also led to high volume of accumulated arrears; running into tens, if not hundreds of thousands of naira for each of the affected consumers. This forms bulk of what EEDC tags "billions of naira unpaid bills owed EEDC by electricity consumers in Southeast". In many residential areas, estimated monthly bill has become higher than monthly house rent.
"Despite the NERC's clearly stipulated procedures for power line disconnection such as non disconnection of those that pay reasonable part payment; non disconnection of the entire residential building including where most residents have paid as well as ensuring proper issuance of pre disconnection notice to the affected customers, etc; EEDC has gone on rampage; disconnecting customers with reckless abandon; all with intention of intimidation, extortion and criminal enrichment. The Company has also introduced various methods of criminal disconnection alien to Nigeria's power sector reform and its processes including total disconnection of a street or community transformer, disconnection of feeder line and disconnection of the entire residential building including where most residents have paid their bills.
"A clear case in point was on 30th November 2017, when the Network Manager for Ogbaru Business District, Engr. Obi Ughasoro ordered his field personnel to remove all fuses in the Mission Road/Chioma Hospital Bus Stop "33" Feeder Transformer; accusing the consumers in the area of "paying underpayment at flat rate of N5,000 per consumer; instead of paying average monthly estimated bill of N10,000 per customer". The area is still in total darkness till date. Each consumer in the area is forced to pay monthly estimated bill of between N10,000 and N14,0000.
At Iyiowa Layout under the same Ogbaru Business District "33" Feeder Transformer, the story is the same, if not worse. This important area; with total of over 650 flat apartments, churches and 450 provision stores/vocational outlets including private hospitals and schools; have been thrown into total darkness for over 10 days or since 25th November 2017.
"The total darkness was effected from "33" Feeder Line disconnection ordered by the same Ogbaru Network Manager, Engr. Obi Ughasoro; accusing the area of "paying underpayment" in the out-gone month of November 2017. Till date, the area is still in total darkness with no traces of any major fault on the existing "33" Feeder Line or its Awada and GCM host stations. As if that was not enough, some churches in Ogbaru have their power lines disconnected few weeks ago; after being accused of "paying below their monthly bills".
"There are existing NERC directives and billing methods for billing "single phase residential customers" in the entire 18 EEDC's Business Districts in Southeast Nigeria. Such directives and billing methods include provision of prepaid meters or in the interim, billing of the referenced class of consumers especially those with malfunctioning meters and unmetered consumers using "average monthly consumption units of the functional post paid meters"; which has highest monthly average of 150 units per N30.93k or less than N4,700 per consumer.
"Conversely and sadly, EEDC not only observes these clear directives and streamlined billing methods in gross breach, but it also indiscriminately imposes and dishes out between 300 and 500 units monthly to each of its "single phase residential customers" in Southeast Zone especially in Ogbaru, Onitsha and Ogidi Business Districts; leading to issuance of monthly estimated bill of between N10,0000 and N15,000 to each consumer in the said 18 Business Districts of the Company. This amount excludes valued added tax or VAT. Consumers who pay half of this outrageous monthly bill instantly run the high risk of being violently disconnected.
"Criminal Syndicates In EEDC
"Criminal syndicates do exist in EEDC especially in Ogbaru, Onitsha, Ogidi, Nnewi, Ekwulobia and Awka Business Districts. They not only ensure that consumers especially the single phase residential customers are not appropriately metered through "prepaid meter system", but also responsible for issuance of crazy or outrageous monthly billing and indiscriminate power line and transformer disconnection for sundry criminal penalties. Owing to a truism that prepaid metering is customer friendly, less stressful, cheaper and corruption unfriendly; these criminal syndicates have continuously flouted NERC's directives and frustrated its efforts geared towards ensuring credible metering of consumers.
"The use of estimated and outrageous billing system and its accompanied disconnection method have become a goldmine for them; making them to smile to the bank every month with tens, if not hundreds of millions of naira being criminal proceeds from criminal power disconnection. The referenced criminal syndicates at EEDC especially in its six Business Districts in Anambra State; have further devised a sort of pre installation tempering of prepaid meters meant for single phase customers; whereby few prepaid meters installed are technically manipulated to run like those of "maximum demand" or "industrial customers".
"In other words, it is designed in such a way that N5, 000 prepaid credit or card used with few electrical appliances runs the high risk of tapping out in less than two weeks. This latest criminal act is designed to scare away and discourage prospective prepaid meter applicants and perpetuate the old order of estimated billing and disconnection of power line and its associated sundry extortions.
"We had also in the course of our advocacy letters and written representations against the Ogbaru, Onitsha and Ogidi Business Districts and their Network Managers (formerly Business Managers) discovered another criminal syndicate with links inside the NERC headquarters in Abuja as well as at its Southeast offices and the Enugu Headquarters of EEDC.
"The criminal syndicate, oils by the trio of Ogbaru, Onitsha and Ogidi Network Managers and relevant others; specializes in removing letters filed against the named top EEDC officials from where they are officially or appropriately documented. The criminal syndicate also functions as "whistle blowers" or alarmists once the said letters arrived and filed at appropriate quarters, by alerting the said top officials to "take note" or "cover"; all for a monthly criminal token.
"For instance, our petition against the trio of Ogbaru, Onitsha and Ogidi Business Districts and their Network Managers; with Ogbaru Business District and its Network Manager as our case study was removed from the official file of NERC in Abuja. The letter was dated 10th November 2015. It was when we did not receive any signal from NERC that we sent a team with extra copy and discovered that our letter was removed from NERC official records. It took us time moving from department to another in search of the letter. This was after we got a proof of delivery from a courier agency, indicating its successful delivery to the intended recipient (NERC). We took time to re-submit same before we could be given response so required.
"Again, on 28th March 2017, we sent another petition against the Ogbaru Business District and its Manager, Engr. Obi Ughasoro to the Enugu Headquarters of EEDC. It was addressed to the then Managing Director/CEO of EEDC, Mr. Jayrahman (an Indian). The letter with a court affidavit was delivered personally by one of our lawyers, Barr Florence Akubuilo; with an extra copy duly stamped as "received".
"We waited for months for Enugu EEDC response, all to no avail, forcing us to send another team to Enugu; only to find out that our letter was removed again from where it was officially filed and indented. Our team insisted on seeing the submitted original copy of ours, all to no avail. We were told that "someone must have removed it for someone" and that "it is a routine".
"In all, the Ogbaru Business District under Engr. Obi Ughasoro (Network Manager) and his heads of Marketing (Mr. Emeka Udeh), Billing (Engr. God-Gift) and "33" Feeder Line Manager (Engr. Ifeanyi Eneh) as well as his Senior Manager for Distribution is a lawless Business District; with its major stock-in-trade being gross incompetence, extortion and criminal enrichment. The Onitsha, Ogidi and Ogbaru Business Districts are, therefore, the worst Business Districts in Southeast Nigeria.
"We therefore call on NERC and the Federal Ministry of Power to come to the rescue of the people of Southeast Nigeria and rescue them from perpetual bondage of EEDC. The Nigerian Electricity Regulatory Commission must, as a matter of fact, wake up from its slump and save the people of Southeast from nefarious conducts of EEDC. The National Headquarters of NERC should also carry a routine mass transfer of its personnel in the Southeast. This is given to clear indication that its said personnel now work hand in glove with EEDC; forcing consumers to groan endlessly and remain in perpetual bondage of EEDC.
"Removal Or Sacking Of Ogbaru Network Manager (Engr. Obi Ughasoro) & Co
The above highlighted despicable activities of the Ogbaru, Onitsha and Ogidi Network Managers and their subordinates; especially Engr. Obi Ughasoro of the Ogbaru Business District and his Marketing, Billing, "33" Feeder Line and Distribution Managers should be thoroughly investigated by the authorities of EEDC at its Enugu Headquarters; with appropriate sanctions meted; including removing or sacking them to deter others like them.
"Specifically, the Ogbaru Network Manager and his subordinates should be firmly and swiftly directed by their appropriate superiors at the Enugu EEDC Headquarters to restore power supply to all the disconnected power lines especially the Ogbaru "33" Feeder Line and discontinue all the nefarious conducts complained of; including indiscriminate mass disconnection and issuance of unmetered and outrageous monthly bills. EEDC must inexcusably provide un-tempered and NERC supervised and certified prepaid meters to all consumers in Southeast Zone especially single phase residential customers or residential and non industrial consumers."
—

AVEVA Stresses Critical Role of Digitalization to Fast-track Industrial Decarbonization
By: SANDRA ANI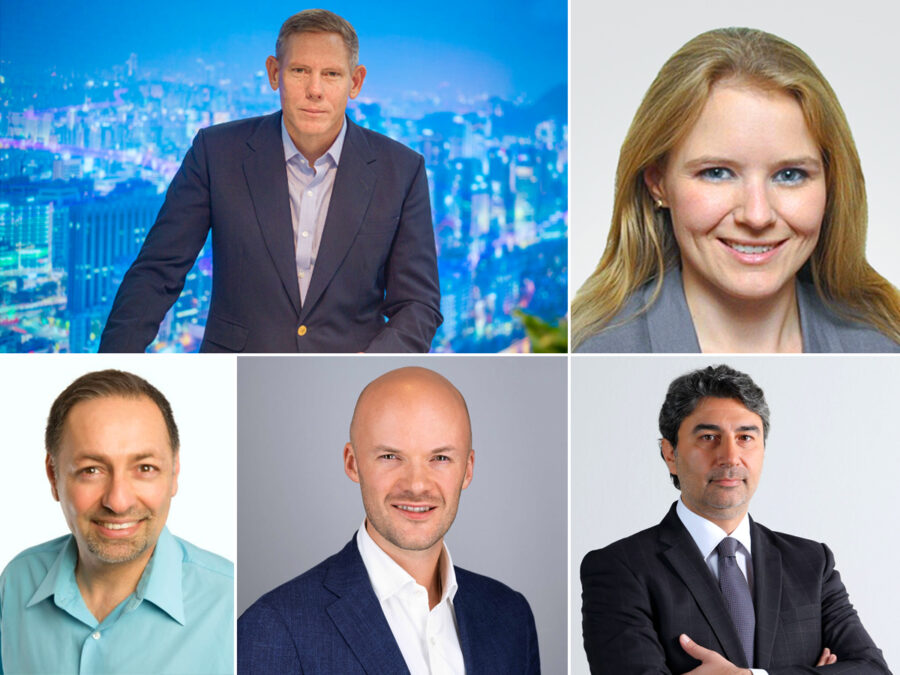 Digital innovation is driving acceleration of decarbonization strategies worldwide in everything from bioplastics to new sources of energy.
With a delegation supporting the business agenda of COP28, AVEVA will advocate for the role that industrial digital intelligence can play in speeding up decarbonization and driving circularity
AVEVA, a global leader in industrial software, driving digital transformation and sustainability, will demonstrate at COP28 how leveraging data in a connected industrial economy can accelerate the path towards a sustainable future.
AVEVA is a gold sponsor of the International Chamber of Commerce pavilion within the Blue Zone of the United Nations Conference of the Parties, in Dubai, UAE, with the aspiration of building bridges between developed economies and the global south.
AVEVA's leaders will highlight how digital solutions can minimize CO² emissions of existing industrial infrastructure while maximizing efficiency across the value chain and delivering measurable cost savings that can be reinvested in clean technologies.
AVEVA's delegation at COP28 will be led by CEO Caspar Herzberg along with Lisa Wee, Head of Global Sustainability; Harpreet Gulati, Senior Vice President, Head of PI System Business; Evgeny Fedotov, Senior Vice President, EMEA; and Nayef Bou Chaaya, Vice President MEA.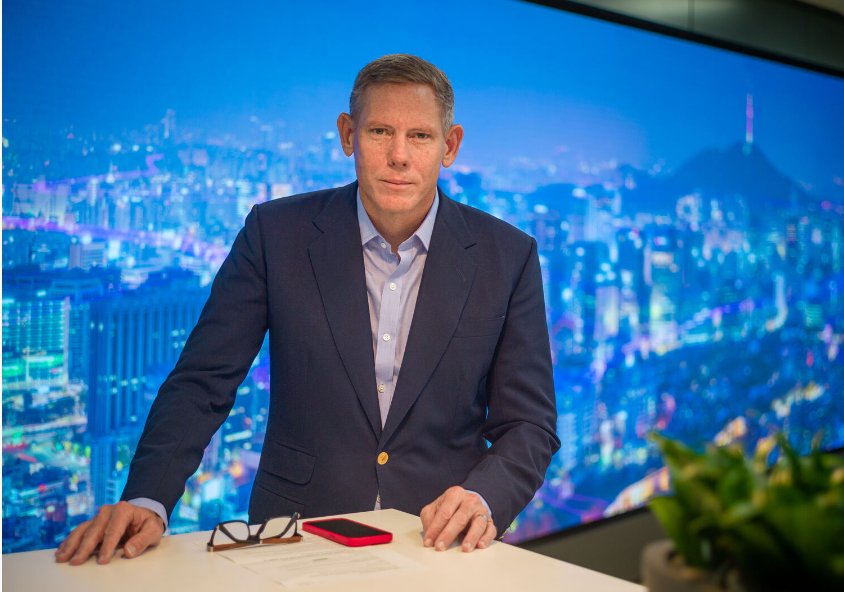 Caspar Herzberg, CEO of AVEVA, said: "The world must dramatically cut waste. The industrial sector accounts for a quarter of global emissions. Every day, our customers prove that digitalization enables industrial companies to drive measurable carbon reductions, including for traditionally energy-intensive industries. At AVEVA, our ambition is to accelerate low-carbon innovation, and to drive circularity and efficiency across the value chain. We want the software we create to transform how industries are designed and how they operate, to accelerate climate action and reduce inequalities. Forging partnerships with businesses, governments and civil society leaders here at COP is critical to build forward-thinking, collective solutions that accelerate climate action, worldwide."
Evgeny Fedotov, Senior Vice President, EMEA, at AVEVA, added: "Collaboration is essential to driving efficient global value chains – collective action is also essential to drive decarbonization. This is why we want to be part of the conversation at COP28 to advance necessary and inclusive climate progress by building bridges across international communities.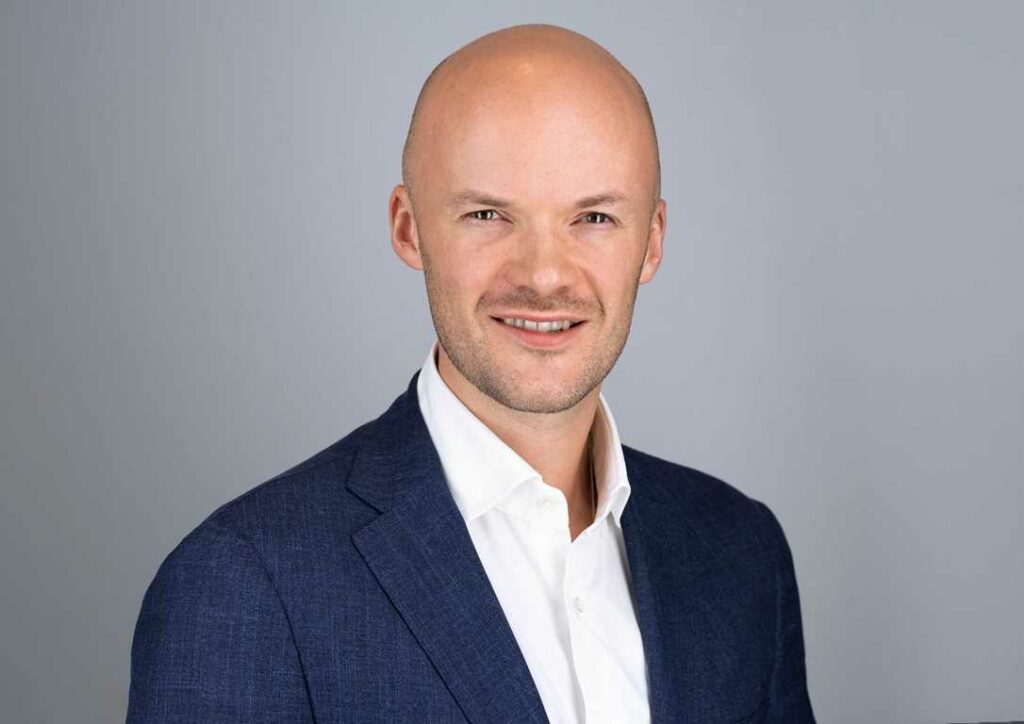 "As a driving force toward a more sustainable world, COP28 is a milestone moment for the world to take stock of its progress on the Paris Agreement. We are eager to engage with world leaders, governments, and our technology peers, to drive insightful discussions on how together, we can accelerate the transition to a sustainable future."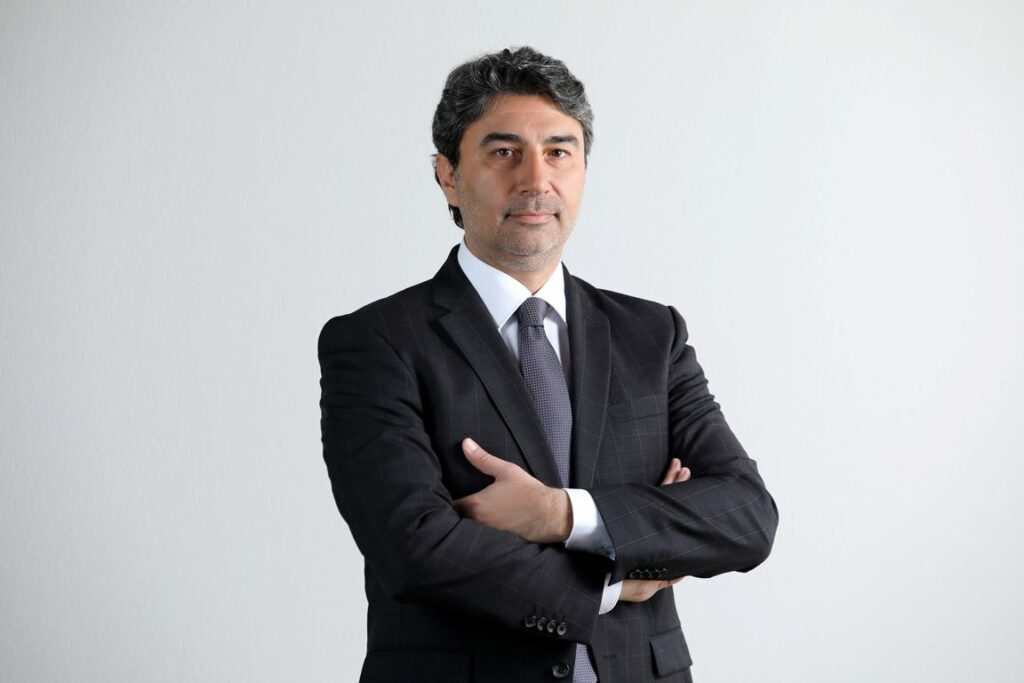 Nayef Bou Chaaya, Vice President MEA at AVEVA, said: "While AVEVA helps industrial customers optimize their existing processes and operations, we drive innovation, opening up new industry frontiers, that leverage emerging green technologies. Our software empowers teams with connected insights so that they can make the best decisions at speed, ensuring the resilience and efficiency that in turn drive sustainable success. The positive impact our solutions bring to customers is our single biggest opportunity to make a difference in the world."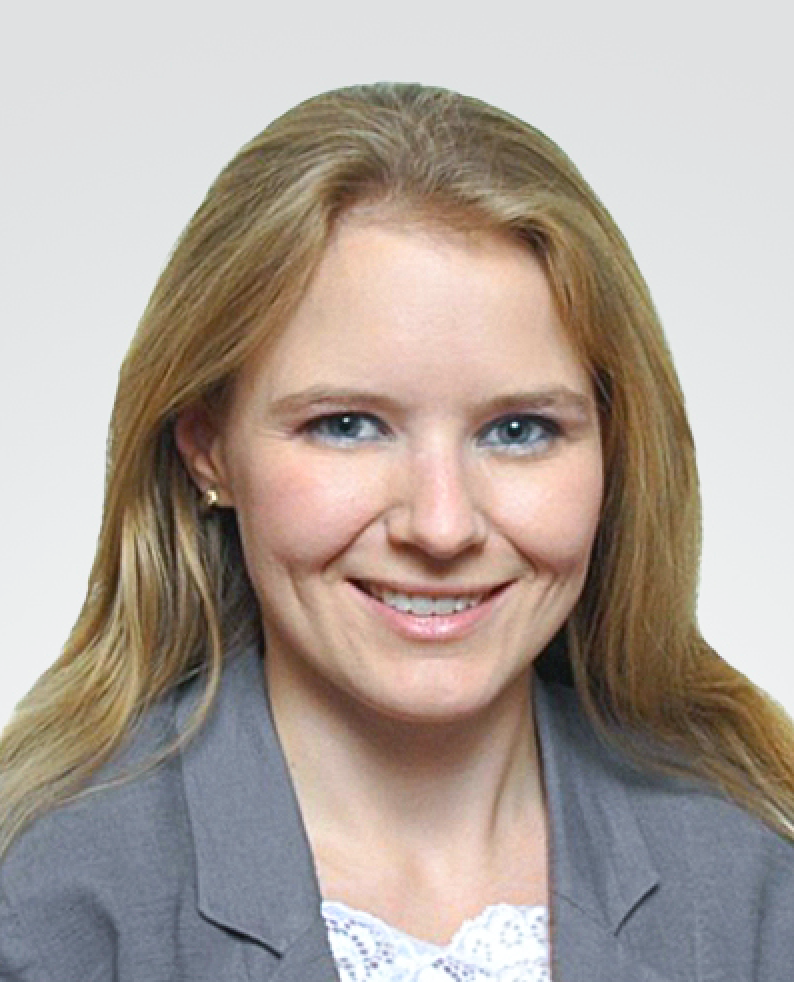 Lisa Wee, Head of Global Sustainability at AVEVA said: "At AVEVA we want to lead by example in the fight against climate change. We have already cut our scope 1 and 2 GHG emissions by 93% and we are actively working to reduce the environmental impacts of our value chain. We have made significant progress in delivering solutions that are low carbon by design and have in-built capabilities to enable industries to decarbonize, drive circularity and adapt to the impacts of global warming."
"Exchanging insights and forging partnerships with forward-thinking businesses, governments and civil society leaders is critical to finding solutions that increase the scale and scope of climate action across the globe. COP28 is an ideal forum to have these discussions, given the breadth of stakeholders convened alongside key national and international policymakers capable of actively contributing to our collective endeavor for decarbonization."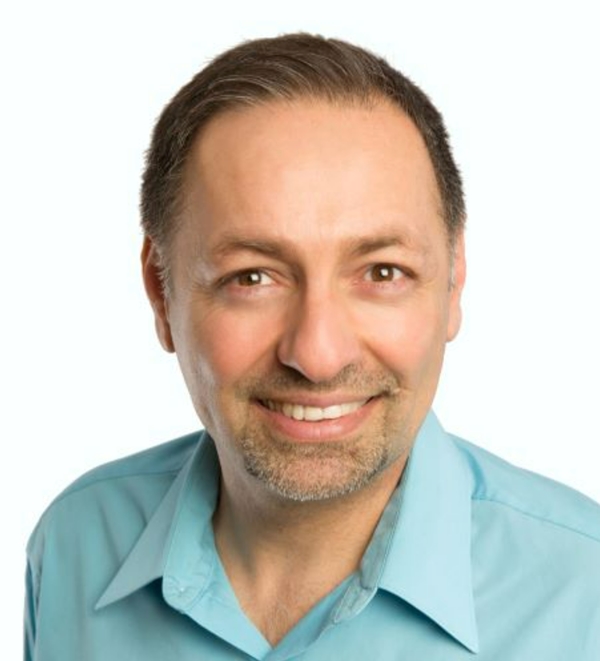 Harpreet Gulati, Senior Vice President, and Head of PI System Business at AVEVA, said: "Harnessing the potential of green hydrogen could avoid up to 80 gigatons of cumulative CO² emissions by 2050, contributing to as much as 20% of total abatement required to drive the net-zero economy. The hydrogen sector will require a new transportation, distribution, and regulatory approach to operate successfully as an alternative fuel. Combining this with the latest digital twin and AI-enhanced capabilities, industries can discover new paths to drive efficiency and decarbonize." During COP28, AVEVA executives will participate in various panels aimed at defining a clearer roadmap to a better future through digitalization.
Radix Delivers on Operational Excellence, Turning Data into Profitability
Announces New Midstream Digital Engineering Services Team to Showcase Hybrid Intelligent Solutions in Partnership with AVEVA and its Entire Portfolio, SANDRA ANI reports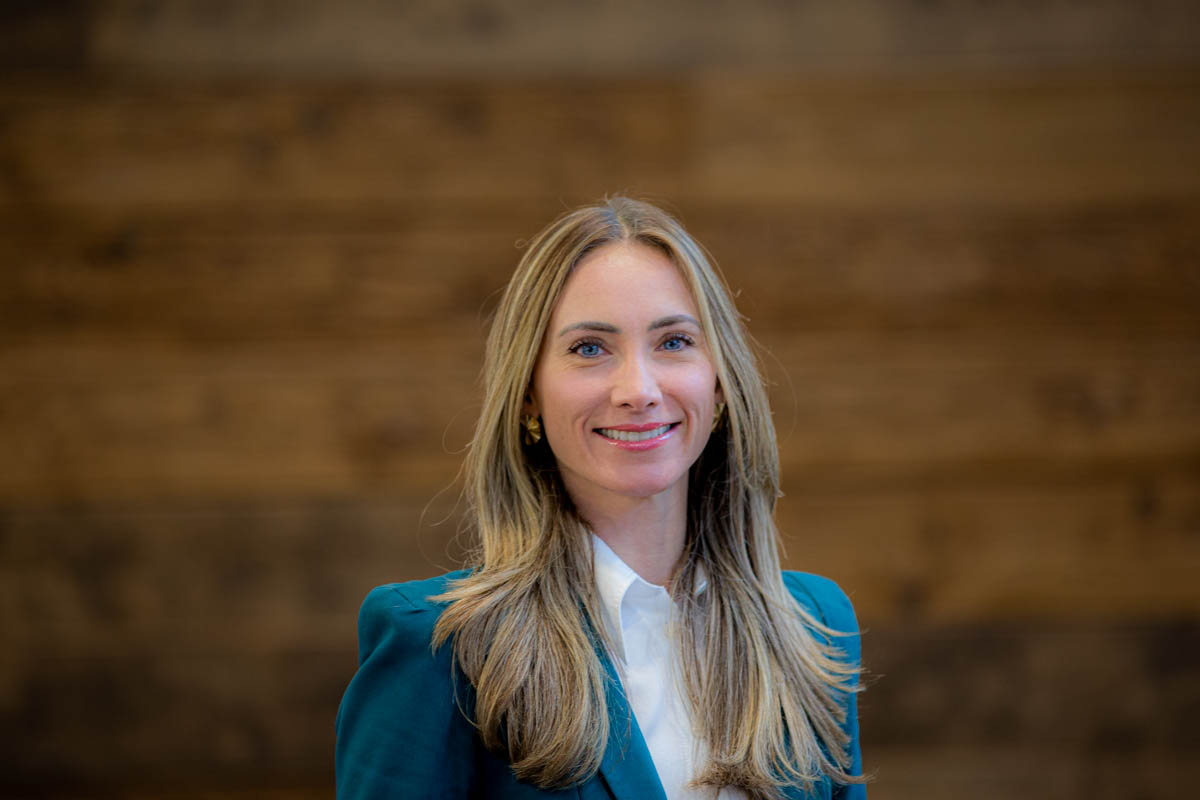 Radix, a global technology solutions company announces a new Midstream Digital Engineering Services Team that expands its partnership with AVEVA and its entire diversified portfolio of services and clients.
The partnership bolsters Radix's ability to turn data into increased profitability, with hybrid intelligence that enables midstream companies to reduce costs, optimize asset reliability, and deliver efficiency in regulatory standards, such as Environment, Health, and Safety (EHS).
Radix has an unparalleled understanding of the midstream business models utilizing AVEVA's entire portfolio supporting digital transformation initiatives with global Midstream Oil and Gas customers. Leveraging industry domain expertise, Radix collaborates closely with stakeholders to reduce costs and generate new revenue. The accelerated partnership focuses on taking the strategic assets of Midstream O&G operating data, leveraging edge-to-cloud scalabilities, and producing better data-driven decisions.
Radix is a member of the AVEVA System Integrator Partner Program and is also a platinum sponsor at this year's AVEVA World in San Francisco. The Radix team in attendance comprises of industry experts and data scientists, recognized as subject matter experts by Pipeline and Midstream Owner Operators, and viewed as the best-in-class by global customers in the industry.
Exhibiting in Booth #1 at the Moscone Center, Radix will demonstrate their expertise on hybrid intelligence in a Partner Solutions Track, participate in a keynote panel focused on Digitalization and Sustainability, and share how to prevent unexpected equipment shutdowns with digital twin results. In addition, the team will present customer success cases with a deep dive on enterprise operational data infrastructures and analytics utilizing AVEVA's entire portfolio.
Bry Dillon, Senior Vice President of Partner Sales at AVEVA, said: "AVEVA's partnerships with global, industry-leading organizations help our mutual customers leverage the power of technology to become more agile, resilient, and sustainable. Together, we solve complex industrial challenges where the strengths of more than one company are needed.
"Industries are looking for both integration and transparency. Integration of dispersed, diverse data sets on their business operations into a single, open, neutral digital backbone. And transparency through insight, which is provided by trusted applications and seamless digital experience. This gives them the confidence to make decisions quickly and based on data-driven intelligence. We're delighted that Radix is a platinum sponsor at this year's AVEVA World in San Francisco in October. We look forward to welcoming them at our flagship industrial software event."
With more than 1,600 team members, Radix has grown by 60% in the past two years, adding new offices in Europe and Asia. Maintaining its growth trajectory, Radix's major equity partner is Sotreq, one of Caterpillar Inc.'s largest dealers in the world.
With digital innovation teams embedded inside Fortune 500 customer organizations, and in close collaboration with Tom Richardson, US Central and Southeast Vice President at AVEVA, Radix continues to showcase its unique ability to add unparalleled value in any software platform and for any sized customer in need of immediate transformational business value.
Natalia Klafke, Global Head of Energy & Sustainability, Radix states, "More than engineers, Radix collaborates with the best in class to revolutionize data for the industries we serve into profitability for our customers. They see huge transformational business value through our extensive suite of optimization capabilities – turning insightful data into increased profitability while helping them reach their sustainability goals."
The Radix team presence will be a highlight of the event, allowing customers to engage and discover new pathways to learn more about how Radix is converting insightful, raw data into actionable operational business intelligence.
AVEVA Achieves AWS Energy Competency Status  
Report by SANDRA ANI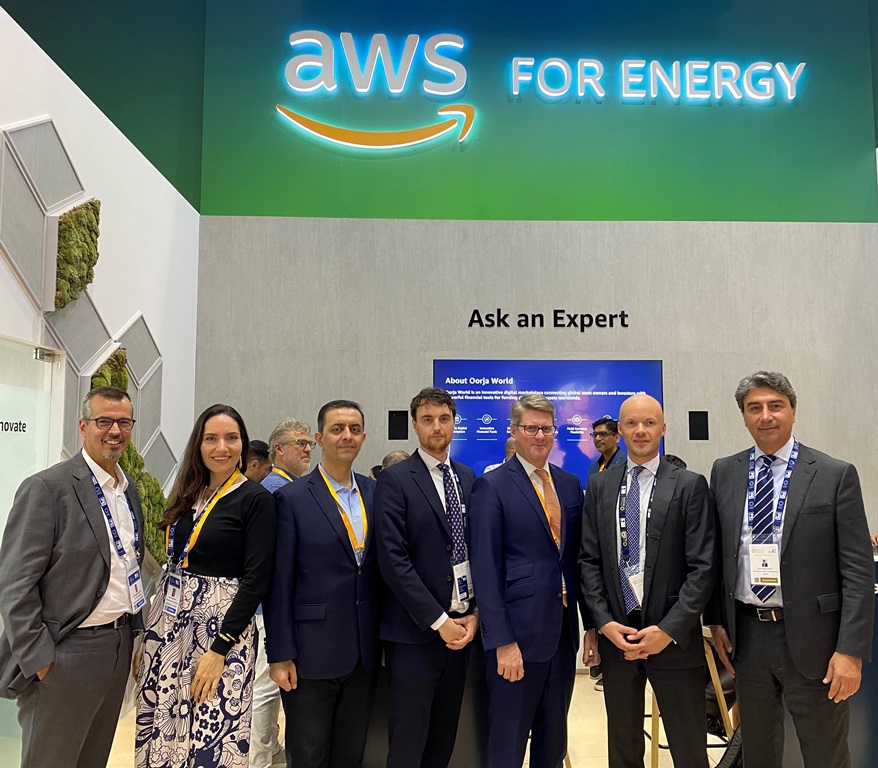 AVEVA, a global leader in industrial software, driving digital transformation and sustainability, announced that it has achieved Amazon Web Services (AWS) Energy Competency status.
The distinction recognizes AVEVA's expertise in helping customers leverage AWS' cloud technology to transform complex industrial systems and accelerate the transition to a sustainable energy future.
AVEVA is one of just seven companies to hold the AWS Energy Competency Status for New Energies, out of more than 7,000 listed AWS Partners.
Bry Dillon, Senior Vice-President, Partners and Business Development at AVEVA, said: "Together, AVEVA and AWS help enable the transformation of the industrial sector by delivering differentiated, innovative software solutions that accelerate the energy transition. AWS Energy Competency status indicates how the combination of the agility, innovation and breadth of service capabilities combined with AVEVA's broad portfolio of industrial SaaS solutions can enable businesses to become more connected, resilient and agile on the road to achieving a low-carbon future."
AWS Energy Competency Status underscores AVEVA's proven customer success in developing solutions across the value chain – from the production design and build phase, to asset operations and optimization, including for new energy solutions. To receive the designation, AWS Partners undergo a rigorous technical validation process, including a customer reference audit.
AWS enables scalable, flexible, and cost-effective solutions from startups to global enterprises. To support the seamless integration and deployment of these solutions, AWS established the AWS Competency Program to help customers identify AWS Partners with deep industry experience and expertise.
Digital tools available today could contribute up to 20% of the reductions in greenhouse gas (GHG) emissions needed to hit the 2050 net-zero trajectories laid out by the International Energy Agency (IEA) for the energy, materials and mobility industries. AVEVA delivers purpose-built industrial software solutions that help enterprises across industries to manage energy demand, optimize enterprise operations, and track and measure emissions. On the supply side, AVEVA solutions support the expansion of the entire energy system, helping low-carbon pioneers to reduce the cost of technologies at the demonstration or prototype phase, such as clean hydrogen and carbon capture at scale.
Customers such as Veolia Water, which is a global leader in water and wastewater treatment facilities and systems for industrial clients and public authorities, managed to achieve 20% improvement in IT agility and freed-up resources by using AVEVA engineering solutions and AWS cloud. Their insight times were cut from 1 week to 24 hours and the tender response time reduced from 24 days to 24 hours.