How Nutritious is Your Product?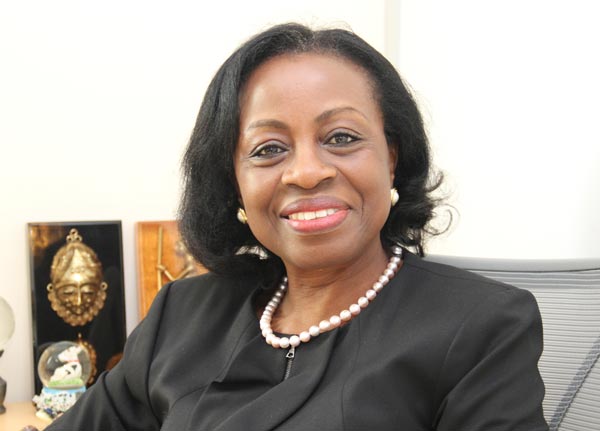 By Iquo Ukoh, Chief Executive Officer, Entod Marketing Ltd
According to the 2017 Multiple Indicator Cluster Survey a staggering 43.6% of Nigerian children are stunted – not growing at the pace they should. Are you in manufactured Food Business? What is the Nutritional value of your product?  Will your product helpto nourish your customers and ensure they remain healthy enough to makerepeat purchases?
The fight against nutritional deficiencies can only be won with a multifaceted approach. It calls for individuals, food producers and the government joining hands together to ensure success.
In the last few years, there has been some heightened level of nutrition awarenessamongst some Nigerians. Primarily as a result of the volume of information that is readily available on the internet.
Despite this, the level of nutrition knowledge amongst the larger percentage of the populace remains low. How do you explain a consumer that says that 'boiled corn has less carbohydrate than roast corn'? Or a young lady on a reducing diet feasting on fruits and saying 'I have tried to lose weight but the reading on my scale is not moving downwards'. For this lady fruits are not carbohydrates and so should not affect her weight.
For food producers or manufacturers on the other hand there is a need to consciously ensure that foods meant for consumers provide the required nutrients. In addition they should provide sufficient nutritional information on their product packs, for consumers to make informed food choices.
The mother that buys food for her young child is totally dependent on the producer to ensure that the content of the product she buys will meet the need of her child. We eat a pack of chin-chin or plantain chips and may not be aware of the amount of carbohydrate, fat or saltit contains.
Do food producers know what to do?
Whilst we cannot argue that every business is set out to be financially viable, however, the food producer should approach his/her enterprise from the mindset of a social entrepreneur.
A shift in orientation is what is needed such that it is possible for the producer to achieve both objectives. The starting point therefore is for the food producer to have some nutrition knowledge or get the service of an expert in this area.
This will be one way to ensure provision of nutritious products and communicate clearly the product nutritional benefit on labels.
Observation shows that some producers of packaged goods feed on the poor knowledge of consumers, and therefore make unsubstantiated claims on their product labels. Some others just go with the flow of what is in vogue. How do you explain 'gluten free' yam flour?
In the first place gluten only exists in some grains so why put such a claim on a root tuber? In other instances there is no nutrition information to consumers at all on the pack.
So, is this the case of the producer not having the right nutrition knowledge about his/her product and therefore cannot properly label or is there nothing nutritional about the product?
Is there a Consumer knowledge gap?
For many Nigerians the daily contact with nutrition is mainly on food product labels. Nutrition as a subject only starts to be taught in secondary school and even at that it is not compulsory.
Even for those that take the subject in school, it is Home Economics and Nutrition with the former been the greater subject content. No wonder the ability to make informed food choices in adulthood becomes a problem.
Research has shown that a lot of the common food-related ailments like diabetes and obesity can be prevented or the incidences reduced if there is adequate nutrition knowledge. The educational system may have to consider introducing nutrition as a subject right from primary school. There is certainly a gap in knowledge.
Making foods nutritious is possible
Whilst the consumers struggle to understand basic balanced diet the producer should be positioned to provide nutrition information in simple understandable language to guide the consumer in making healthy food choices. It is a responsibility the food producer cannot leave to government food regulatory agencies alone.
As a consumer I want to know what a packet of plantain chips can contribute nutritionally to my daily food intake requirement. Indeed what does it do for me? It is not enough to list out ingredients in quantities I do not understand.
I want to know if your product will help improve my eyesight, help my skin glow or increase my energy level to work. In the case of children's foods the mum wants to know if the food will promote growth, make the child have strong bones and teeth.
A call for Social Impact
'How does your product ensure that if consumed, it can contribute to a greater workforce for tomorrow?' 'Does your product offer good nutrition, or empty calories?'
As Businesses you control the product, have the reach and can trigger the desires of the consumer, put your assets to good use, you are critical in this fight against malnutrition.
The 2013 Nigerian Demographic and Health Survey indicates that 25% of our women population are overweight/obese. The time is now for food producers especially the small and medium enterprises to act. After all, you cannot claim what you don't have in your products.
As government and researches identify nutritional gaps and prevalent deficiencies, it is the social responsibility of every food producer to help fill these gaps. Today it is clear that we have issues of micronutrient deficiencies.
Vitamin A, Iron and Zinc are some of the areas that food producers can work on to improve guaranteed consumption by the populace'. Some of these nutrients can be either incorporated in foods by fortification or ensuring the use of food produce that already contains these nutrients.
The work of ensuring a healthier nation and consequently a more productive work force is in our hands.
Mrs. IquoUkoh is the Chief Executive Officer of Entod Marketing Ltd, a dynamic marketing services company purposed to help businesses succeed in West Africa. This article is sponsored by the Scaling Up Nutrition Business Network. They can be reached via [email protected]
"We Have Improved Ease Of Doing Business" – President Buhari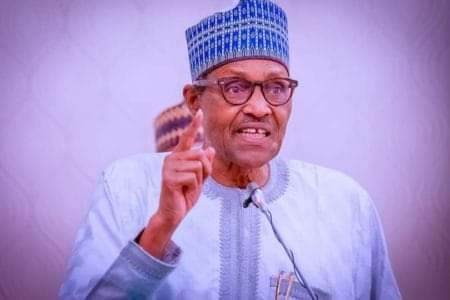 A statement released by the Special Adviser on Media and Publicity to President Buhari, Femi Adesina, said the president said this during Iftar with members of the business community and the leadership of political parties in Abuja on Tuesday night, April 26.
The president said his administration had done "exceedingly well" in improving the business climate of Nigeria. The president asked the private sector to complement government's effort in poverty reduction and job creation for young people. In 2020, Nigeria ranked 131 globally on the World Bank's ease of doing business index. The country moved up by 15 places from its previous position — 146.
''No administration has done as much as we have done in the creation of a climate best suited for business, big and small, to thrive. The business index that is globally recognized has acknowledged that the ease with which business is carried out in the country has never been better than it is today. We will continue to make it better.
We will equally continue to count on the support of the private sector to improve economic growth and create new job opportunities for our teeming population.
Employment is critical to stability and prosperity of our country. Government and the private sector, working together, have an opportunity to transform the lives of people in ways that was hard to imagine in the past."the President said
DLM Capital Group Launches Sofri Digital BankUnveils BrodaShaggi As Brand Ambassador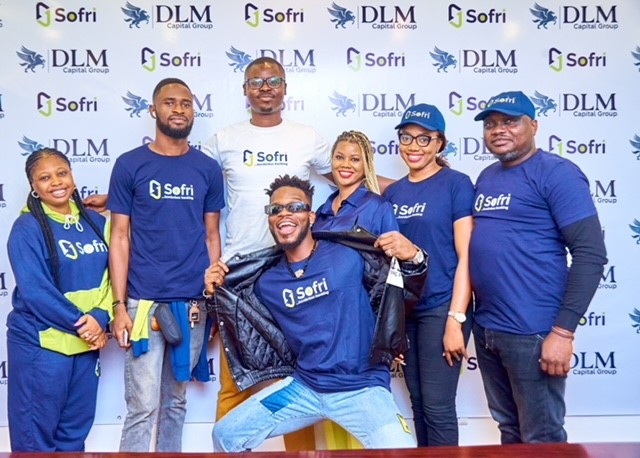 Development Investment Bank, DLM Capital Group, has today announced the launch of its digital bank – Sofri, its one-stop-shop mobile app alongside the unveiling of Sofri's brand ambassador, Samuel Perry A.K.A BrodaShaggi.
Sofri derives its brand name from the Pidgin English expression "sofrisofri" which translates to "easy" or "stress-free". Sofri digital bank identifies with the financial hassles of everyday living and portrays an easy access to providing solutions to these problems.
The digital bank, available on both Android and IOS stores, is designed as a one-stop-shop approach to all its users and will include loans, investments, and savings products.
Speaking to the press at the launch, MD/CEO of Sofri, Funsho Idowu said "The Sofri app is designed to strengthen our commitment to our clients and provide them with access to renewed solutions especially in today's digital world.
This is part of our obligations to consistently provide innovative, simple, and convenient services and to add value to our stakeholders,' he added.
Expressing his excitement, Sofri Brand Ambassador, Samuel Perry A.K.A BrodaShaggi said "I am excited to be affiliated with a brand like Sofri. We live in a part of the world where there are countless financial frustrations faced daily.
Sofri's pledge to easy these frustrations is a remarkable thing for me and I can't wait to use my platform to spread the news and inform my fans of the numerous opportunities Sofri presents."
Tinubu Speaks On Incessant National Grid Collapse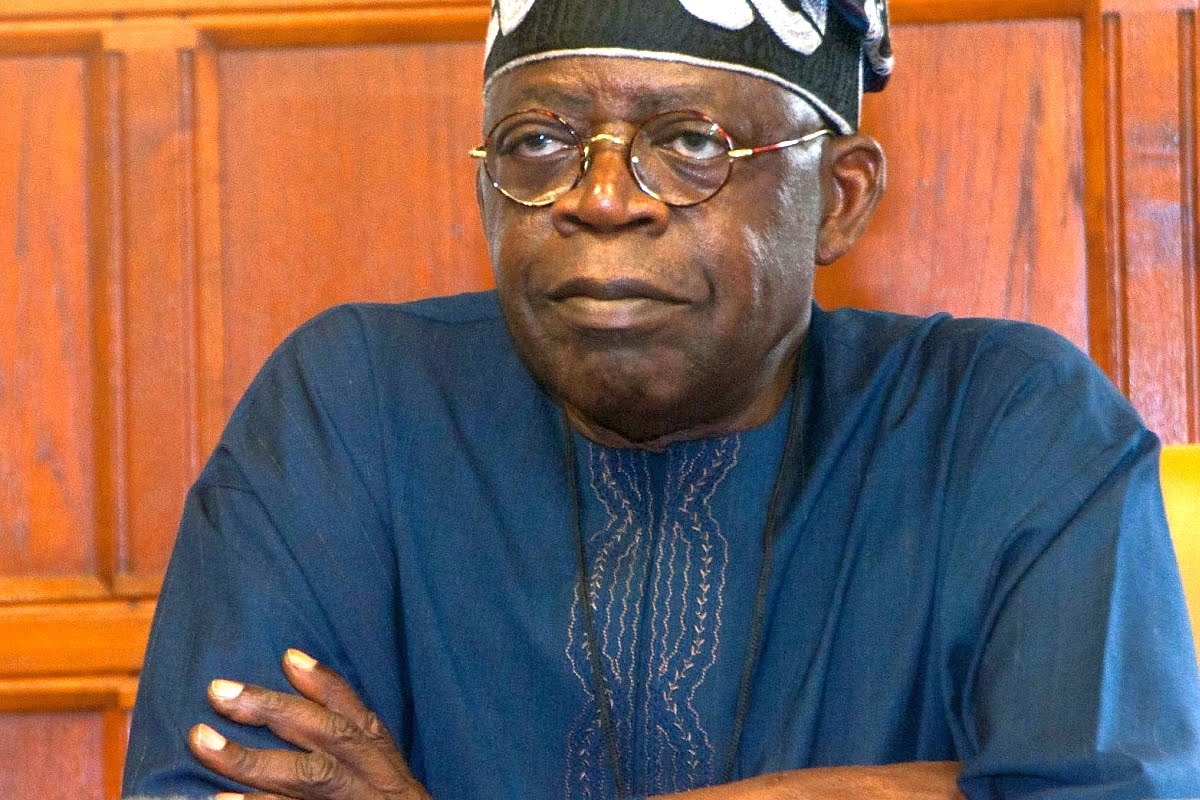 Presidential aspirant Bola Tinubu has blamed the incessant power failures assailing the country's economy on the previous administration's failure to heed his advice.
Mr Tinubu who made this revelation while speaking at a parley on Wednesday disclosed how he brought in major investors into the country.
The former governor boasted that he was the first governor to introduce the Independent Power Project in Nigeria.
"I am the first governor to bring Independent Power Project (IPP) to Nigeria. It was 300 megawatts. If they had followed my advice then, Nigeria will not be facing epileptic power supplies," the former Lagos governor said.
Mr Tinubu, who has formally entered the presidential election race for 2023, hailed himself as the most qualified candidate, adding that his dream is for a country that is not a poverty index.
Nigeria's power grid collapsed last Friday, the third time in less than four weeks.
In the wake of the latest grid collapse, Minister of Power Abubakar Aliyu on Saturday announced that an investigation had been launched into the recurring collapse.
On his part, works minister Tunde Fashola blamed unnamed vandals for the nationwide blackout reported after the national grid collapsed that occurred on Friday evening.