Innoson shuns court, petitions NJC over judge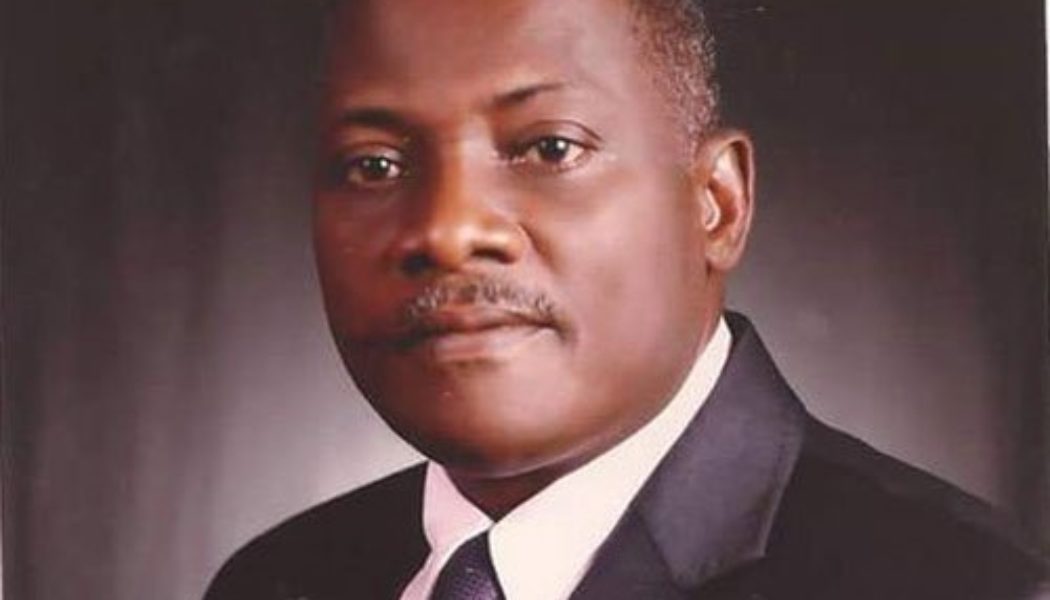 Innocent Chukwuma, the Chairman of Innoson Motors Nigeria Ltd., has again failed to appear in court  for his arraignment at an Ikeja Special Offences Court.
Instead, he has petitioned against the judge trying the case.
Justice Mojisola Dada had on Feb. 9 issued a bench warrant for Innoson's arrest following his failure to appear in court on Jan. 17 and Feb. 9 to take his plea for an alleged fraud.
The Economic and Financial Crimes Commission (EFCC) had taken Innoson to court for alleged conspiracy and fraud.
During Wednesday's proceedings, Dada said Innoson had filed a petition against her to the National Judicial Commission (NJC).
Dada said she would not take further steps in the hearing of the case until she responded to the undisclosed grounds in the petition against her.
"I have no personal interest in this case; in fact, I will be relieved if this case is taken from me as it will be a reduction of my workload."
Earlier, Mr George Uwechue (SAN), Counsel to Innoson Motors Nigeria Ltd., told the court that he had filed four applications concerning the case.
Uwechue said the applications should be heard by the court first before the automobile boss could be arraigned.
He argued that the EFCC had just served the defence with an amended charge despite a pending appeal in the higher court over the charges.
"We have just been served with the amended charge by the EFCC, My Lord, there is a Notice of Appeal filed against the order of this Honourable Court.
"There is also at the Court of Appeal a Notice to Stay Proceedings of this matter, we were not given adequate time to study the charge.
"The charge is an abuse of court processes, there is a charge pending at the Federal High Court filed against the first defendant by the Federal Government," he said.
In his response, Mr A. B. C Ozioko, the lead prosecuting counsel for the EFCC, asked that the arraignment should go as scheduled.
Ozioko submitted that the applications filed by the defence were a ploy to delay proceedings.
He said: "The defence running to the NJC is immaterial, this case should not be treated as special, it is like any other case. I hear the first defendant may be in court.
"The defence filed five applications not four as alleged by the senior advocate.
"On Jan. 15, they filed an application challenging the jurisdiction of this court; on Jan.18, they asked for a mandatory injunction that the EFCC not be heard in any of the application.
"On Feb. 5, they filed another application that Your Lordship disqualifies herself, on Feb. 9, they filed an application requesting for the stay of execution of the order of the bench warrant.
"And on Feb. 12, they asked My Lordship to dismiss the bench warrant. Prof. J. N Mbadugha, the counsel to the second defendant, has abused court processes, it is not meant to harass and intimidate the court."
Ozioko noted that EFCC had responded to the five applications and was ready to proceed with the case despite evading of arrest by Innoson by the EFCC.
"The presence of the SAN cannot change the fact that the defendants must be physically present in court that is the law.
"We made efforts to approach the second defendant by going to Enugu, Nnewi, Abuja, and going through the back gate of the Senate and now we are here."
NAN reports that Chukwuma and his company, Innoson Motors Nigeria Ltd., are to be arraigned on a four-count charge of conspiracy to obtain property by false pretenses, obtaining property by false pretenses, stealing and forgery.
According to the charge sheet, the defendants committed the offences between 2009 and July 2011 in Lagos.
The EFCC alleged that defendants with intent to defraud, conspired to obtain by false pretenses containers of motorcycle, spare parts and raw materials, property of Guaranty Trust Bank (GTB) from Mitsui OSK Lines Ltd, Apapa, Lagos.
They are alleged to have fraudulently induced staff of Mitsui OSK and Maersk Line to deliver to them via their clearing agents the goods which were imported from China in the name of GTB by falsely pretending that they were authorised by the bank to clear the goods.
The prosecution claimed that the defendants in order to facilitate the fraud forged a bill of lading numbered 598286020 of Maersk Line Limited and 11007950841 of Mutsui O.S.K Lines by knowingly putting a false GTB stamp and signature of the bank staff.
The alleged forgery was in order that the forged documents be used or acted upon as genuine to the prejudice of any person within Lagos or elsewhere.
The offences contravened Sections 1(1)(b), 1(3), and 8(a) of the Advanced Fee Fraud and Other Related Offences Act 2016 and Sections 309(9), 388, 465 and 467(1)(j) of the Criminal Code, Laws of Lagos State 2003.
The case was adjourned until April 25 for arraignment of Innoson. (NAN)
Female Teacher arrested for allegedly sleeping with a 16 year old student in exchange for giving him good grades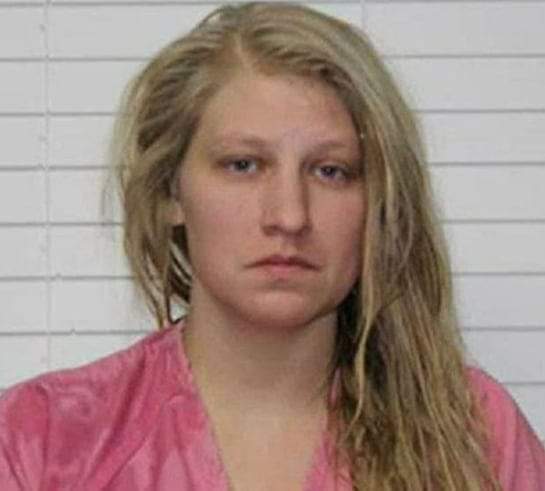 A female Teacher named Lena Stewart, Who is a 26 year old Teacher in Nixa High School in Missouri, USA, has been charged with two counts of second-degree statutory sodomy, one count of statutory rape, three counts of sexual contact with a student, and one count of sexual misconduct.
The charges relate to alleged incidents dating back to October 2022.
The student was 16 at the time and the age for sexual consent in Missouri is 17.
According to investigators, the student claimed that his teacher was lenient in class towards him.
The young boy said he did not have to do much work to receive an A and was worried his grades would drop if he didn't comply with her sexual demands.
The case is still on going.
About Chioma Ajunwa, The legendary Female Footballer and Athlete who is now an Assistant Commissioner of Police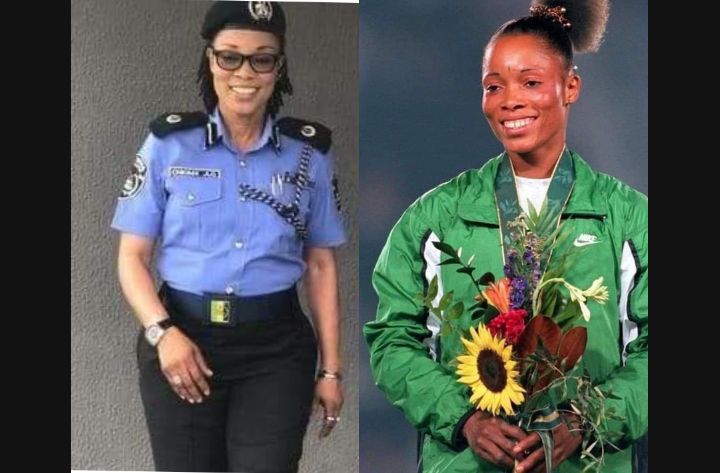 Chioma Ajunwa is a name that will always be on the history map of Nigeria, Especially when it has to do with sports.
Chioma Ajunwa born on the 25th of December 1970, is one of the pioneer players of women's football in Nigeria, she represented the Super Falcons of Nigeria at the first Women's World Cup in 1991.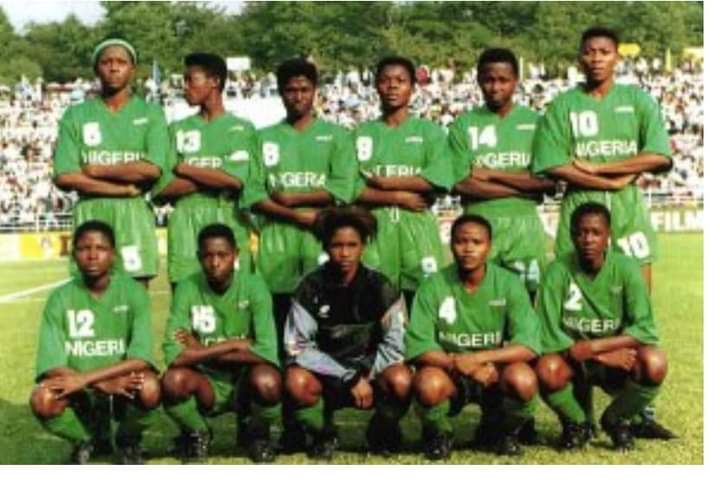 Ajunwa performed as a track and field athlete and specialised in the 100m, 200m and long jump.
Ajunwa was banned from the sport for four (4) years after failing a drug test in 1992 despite maintaining her innocence.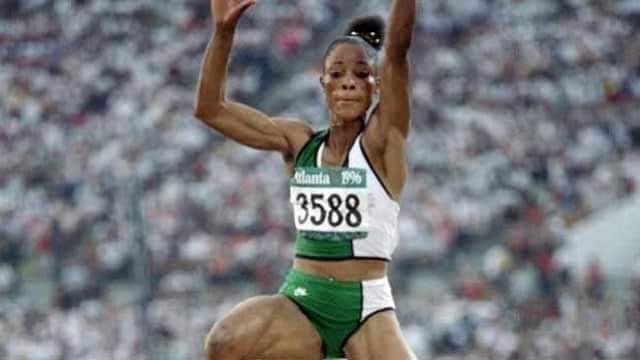 Following the completion of her suspension, Ajunwa went on to become the first West-African woman, as well as the first Nigerian, to win an Olympic gold medal in a track and field event when she emerged victorious in the women's long jump event at the 1996 Olympics in Atlanta, with a jump length of 7.12 meters (on her first attempt) during the final.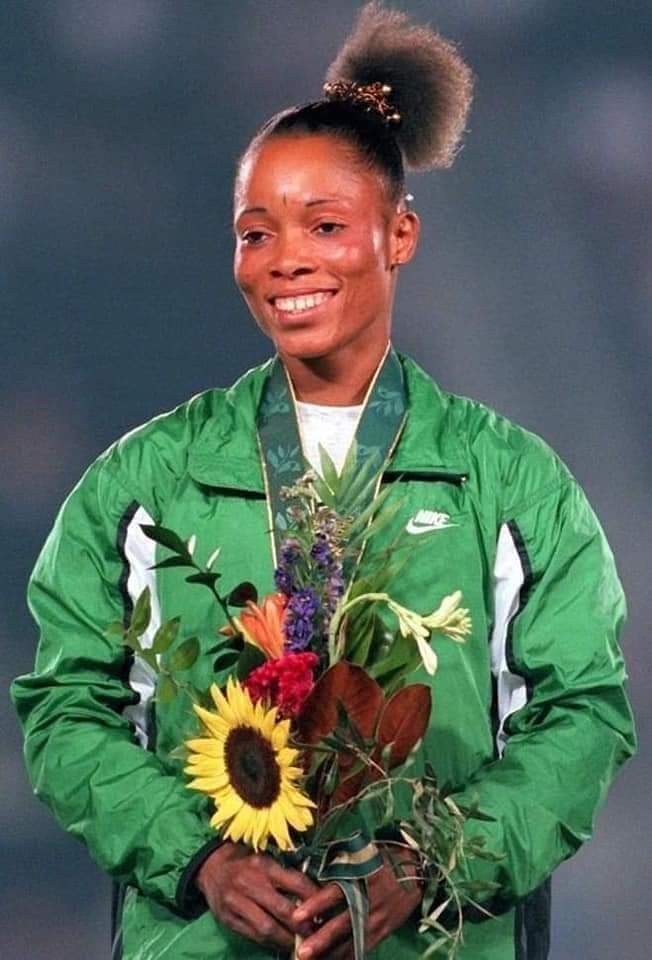 Following her Olympic gold medal at Atlanta '96, Ajunwa was given a national award – Member of the Order of Niger (MON) – by the then Head of State of Nigeria, Gen. Sani Abacha.
Ajunwa remains only person (Male or female) to have represented Nigeria as a footballer (the FIFA Women's World Cup) and as an athlete (100m, 200m & Long Jump) till date.
Chioma Ajunwa-Opara, is now an Assistant Commissioner of Police (ACP).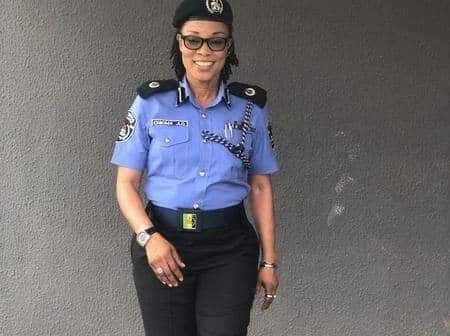 She hails from Ahiazu -Mbaise in Imo State. The Ahiazu -Mbaise Stadium was named after her "Chioma Ajunwa Stadium".
Her Achievements and Medal Records
Won a Silver medal (Long Jump) at the 1997 World Indoor Championships in Paris.
Won a Gold medal (Long Jump) at the 1996 Olympics Games in Atlanta.
Won Gold medal (Long Jump) at the All Africa Games in 1991.
Won a Bronze Medal (4x100m relay) at the 1990 Commonwealth Games in Auckland.
Won Gold medal (Long Jump) at the African Championships in 1989.
She is the first African woman, as well as the first Nigerian, to win an Olympic gold medal in a track and field event.
Chioma Ajunwa is undoubtedly a legend!
READ ALSO: Iranian footballer, Amir Nasr Azadani to face 16 years Jail term instead of death penalty for protesting against Nation's oppression on Women
We need more Female participation in Nigerian Politics for more perfect Democracy – Writer, Chimamanda Ngozi Adichie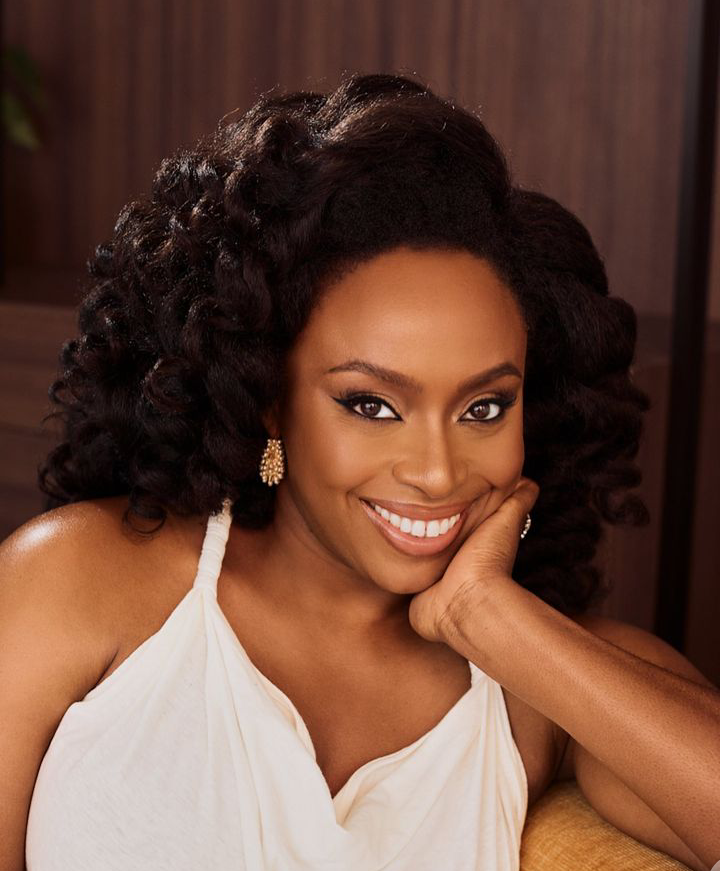 Chimamanda Adichie is of the opinion that More Women In Politics Makes For More Perfect Democracy.
The Award-winning Nigerian writer on Wednesday, made a case for women participation in politics.
In a video which she shared on her Instagram page on Wednesday, She aired her mind of the important responsibilities which women could carry out perfectly for the country, If given a chance.
The celebrated author also announced her collaboration with Women In Successful Careers to organize a non-partisan fundraiser for women contesting political positions in elections to fund their campaigns.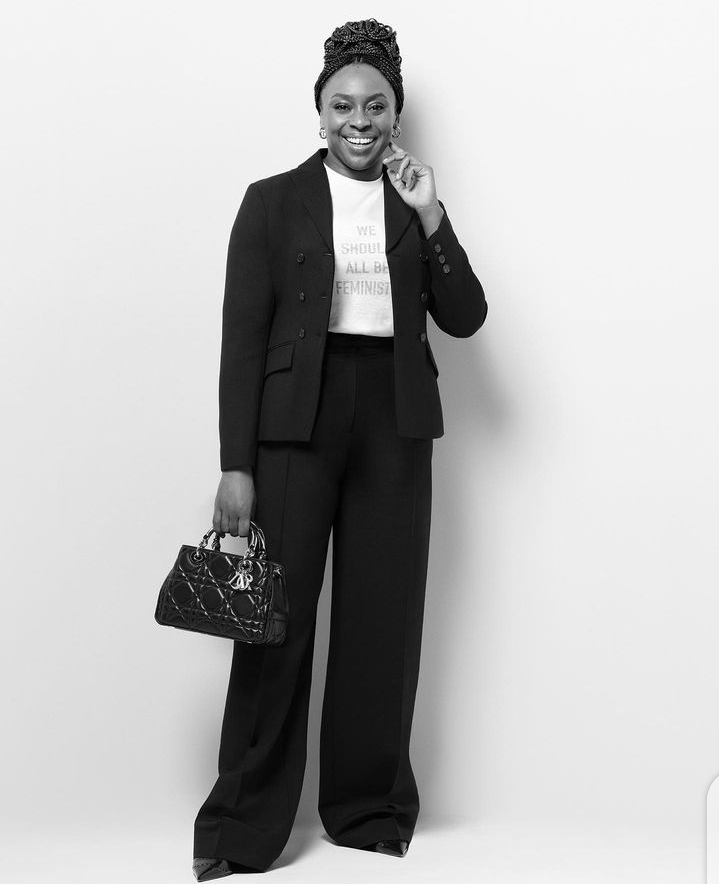 Speaking about women in politics, Adichie said, "I think that because of the challenges women face, because of the socialisation women experience, that women are more likely to do things differently. Women are more likely to think of consensus for example, women are more likely to put their egos aside. But on the other hand, I do not think that the case for women is that they are better. I think the case for women political candidates and political representation is that women are full citizens. And if we want a more perfect democracy, then we should want better representation."
Recall that she was conferred a Chieftaincy title in her hometown recently. And she's the first female to receive such an honour.