Innoson shuns court, petitions NJC over judge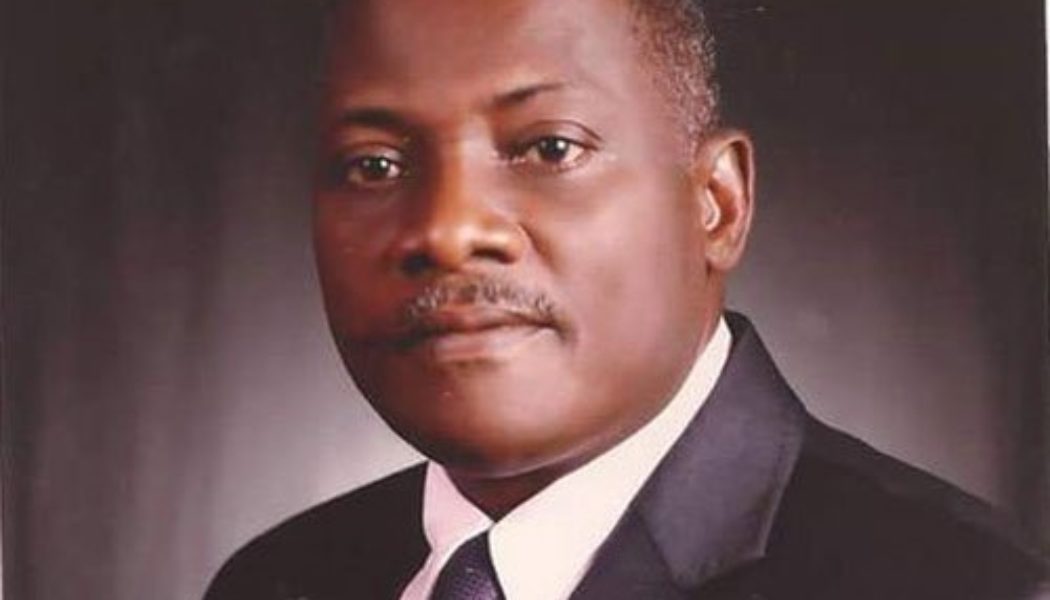 Innocent Chukwuma, the Chairman of Innoson Motors Nigeria Ltd., has again failed to appear in court  for his arraignment at an Ikeja Special Offences Court.
Instead, he has petitioned against the judge trying the case.
Justice Mojisola Dada had on Feb. 9 issued a bench warrant for Innoson's arrest following his failure to appear in court on Jan. 17 and Feb. 9 to take his plea for an alleged fraud.
The Economic and Financial Crimes Commission (EFCC) had taken Innoson to court for alleged conspiracy and fraud.
During Wednesday's proceedings, Dada said Innoson had filed a petition against her to the National Judicial Commission (NJC).
Dada said she would not take further steps in the hearing of the case until she responded to the undisclosed grounds in the petition against her.
"I have no personal interest in this case; in fact, I will be relieved if this case is taken from me as it will be a reduction of my workload."
Earlier, Mr George Uwechue (SAN), Counsel to Innoson Motors Nigeria Ltd., told the court that he had filed four applications concerning the case.
Uwechue said the applications should be heard by the court first before the automobile boss could be arraigned.
He argued that the EFCC had just served the defence with an amended charge despite a pending appeal in the higher court over the charges.
"We have just been served with the amended charge by the EFCC, My Lord, there is a Notice of Appeal filed against the order of this Honourable Court.
"There is also at the Court of Appeal a Notice to Stay Proceedings of this matter, we were not given adequate time to study the charge.
"The charge is an abuse of court processes, there is a charge pending at the Federal High Court filed against the first defendant by the Federal Government," he said.
In his response, Mr A. B. C Ozioko, the lead prosecuting counsel for the EFCC, asked that the arraignment should go as scheduled.
Ozioko submitted that the applications filed by the defence were a ploy to delay proceedings.
He said: "The defence running to the NJC is immaterial, this case should not be treated as special, it is like any other case. I hear the first defendant may be in court.
"The defence filed five applications not four as alleged by the senior advocate.
"On Jan. 15, they filed an application challenging the jurisdiction of this court; on Jan.18, they asked for a mandatory injunction that the EFCC not be heard in any of the application.
"On Feb. 5, they filed another application that Your Lordship disqualifies herself, on Feb. 9, they filed an application requesting for the stay of execution of the order of the bench warrant.
"And on Feb. 12, they asked My Lordship to dismiss the bench warrant. Prof. J. N Mbadugha, the counsel to the second defendant, has abused court processes, it is not meant to harass and intimidate the court."
Ozioko noted that EFCC had responded to the five applications and was ready to proceed with the case despite evading of arrest by Innoson by the EFCC.
"The presence of the SAN cannot change the fact that the defendants must be physically present in court that is the law.
"We made efforts to approach the second defendant by going to Enugu, Nnewi, Abuja, and going through the back gate of the Senate and now we are here."
NAN reports that Chukwuma and his company, Innoson Motors Nigeria Ltd., are to be arraigned on a four-count charge of conspiracy to obtain property by false pretenses, obtaining property by false pretenses, stealing and forgery.
According to the charge sheet, the defendants committed the offences between 2009 and July 2011 in Lagos.
The EFCC alleged that defendants with intent to defraud, conspired to obtain by false pretenses containers of motorcycle, spare parts and raw materials, property of Guaranty Trust Bank (GTB) from Mitsui OSK Lines Ltd, Apapa, Lagos.
They are alleged to have fraudulently induced staff of Mitsui OSK and Maersk Line to deliver to them via their clearing agents the goods which were imported from China in the name of GTB by falsely pretending that they were authorised by the bank to clear the goods.
The prosecution claimed that the defendants in order to facilitate the fraud forged a bill of lading numbered 598286020 of Maersk Line Limited and 11007950841 of Mutsui O.S.K Lines by knowingly putting a false GTB stamp and signature of the bank staff.
The alleged forgery was in order that the forged documents be used or acted upon as genuine to the prejudice of any person within Lagos or elsewhere.
The offences contravened Sections 1(1)(b), 1(3), and 8(a) of the Advanced Fee Fraud and Other Related Offences Act 2016 and Sections 309(9), 388, 465 and 467(1)(j) of the Criminal Code, Laws of Lagos State 2003.
The case was adjourned until April 25 for arraignment of Innoson. (NAN)
Any Person Arrested And Can't Justify His Source Of Income Should Be Properly Investigated And Charged To Court – Delta Police PRO, DSP Bright Edafe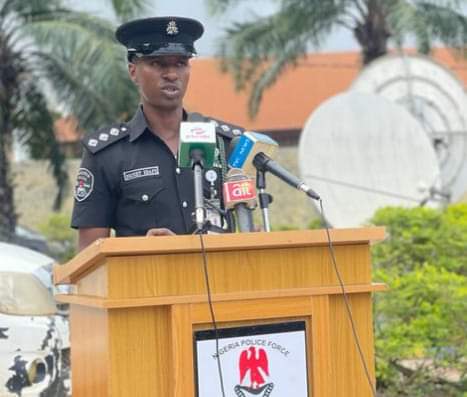 The PRO of police has advocated for the arrest of people who can not attest to the source of their wealths.
He wrote: '"It is a very sad trend that people feel it's wrong to question the suspicious wealth of persons who can not lay claim to any justifiable means of income.
When we have cases of ritual killings, Kidnapping, and even internet fraud. We tell our men to do the right thing and not take it as an avenue to extort.
However, any person arrested and can't justify his source of income should be properly investigated and charged to court when the cockroach in his cupboard has been unveiled. Like me, hate me, I don't mind, it's the simple truth.'"
As a citizen, What's your take on this development?
"I Never Said I Needed Kidney Transplant" Nigerian Transgender, Jay Boogie Says After He Was Accused Of Seeking Donations From Nigerians With Fake Medical Diagnosis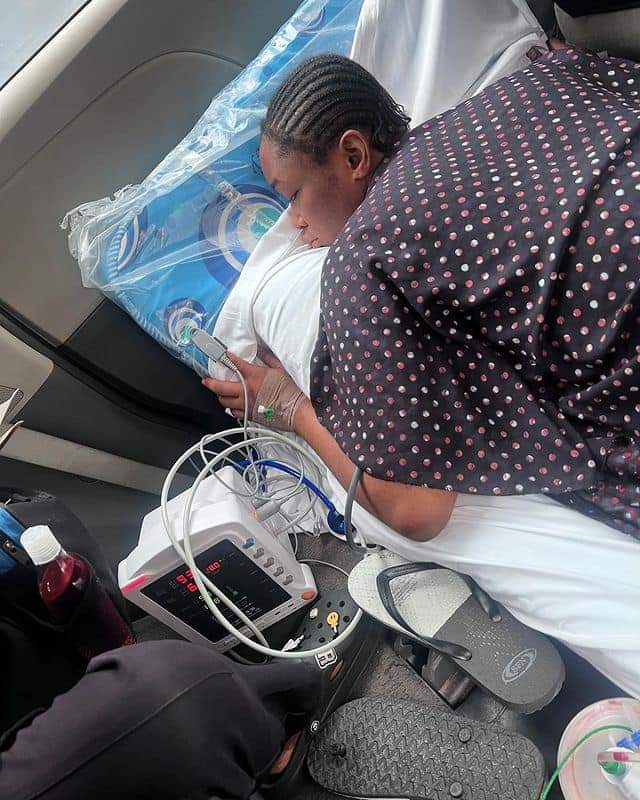 The Transgender has come out to say his own part of everything relating to his asking for financial help due to his botched surgery.
He wrote: "On the 30th October 2023, i had a BBL and Liposuction at CGE AESTHETICS (Curvy Girl Essentials) from 5pm -11:40pm, when I became conscious on 31st October 2023 while still at CGE till 11:22am. My urine for 12hours was less than 200ml and the surgeon began to panic, a referral was made to Lagoon hospital on the 31st October 2023 and I arrived Lagoon hospital at exactly 3:56pm
where doctors at the emergency unit came for their investigations and recommended medications to subdue pains while (EUCR, FBC, CT-SCAN, CRP AND XYZ) was going on. On 1st November 2023 at 3:42am, Lagoon Hospital returned me in an ambulance to CGE AESTHETICS.
We arrived Zenith Medical and Kidney Centre in Yaba at 6.23am and i was diagnosed with Sepsis and Acute kidney injury, and we started dialysis, which i did daily at that time and i still couldn't pass urine. I also did a plasma exchange to enable me pass urine, but that didn't work.
I NEVER POSTED I NEEDED KIDNEY TRANSPLANT, I only posted I needed donations for my hospital bills.
Due to the media pressure, Zenith Hospital Management discharged me at 9a.m with a creatinine as high as 807 on the 18th November 2023 and asked i do my dialysis from home, all efforts to check in to LUTH AND LASUTH was VOID DUE TO LACK OF BED SPACE IN the Critical Care Unit (CCU). I went to St.Nicholas hospital (Campbell street Lagos) where i had to continue my dialysis and more.
I had to go offline for my mental health because the bullying was too much and I was getting death threats. I ceased communications because my family decided we needed privacy.
I NEVER SCVMMED NIGERIANS, I NEVER LIED, AND I DID NOT DEFRAUD ANYONE. I HAD SEPSIS AND ACUTE KIDNEY INJURY, AND I WAS ON DIALYSIS.
It took this long for me to respond because my health was my priority and i had to take care of myself. I was discharged on the 28th of November 2023, i am getting better and i feel better. I am still on medications, and i am also off dialysis for now and my health is rejuvenating.
I want to thank everyone that donated and reached out to me during my ordeal and i want to assure them i never lied or scammed Nigerians about my situation."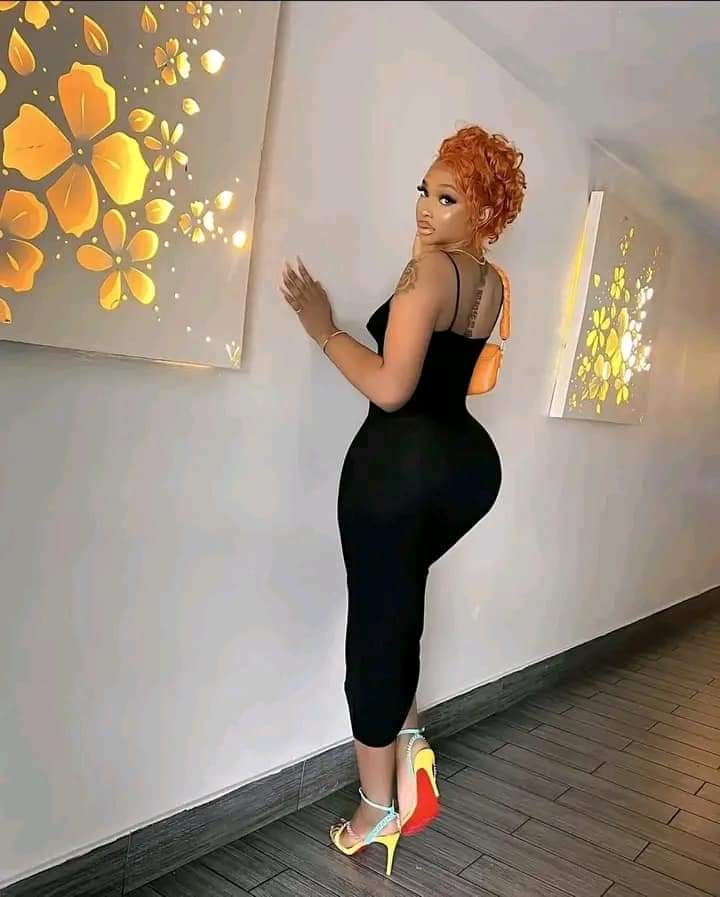 Singer Orezi's Residence In Lagos Destroyed By Fire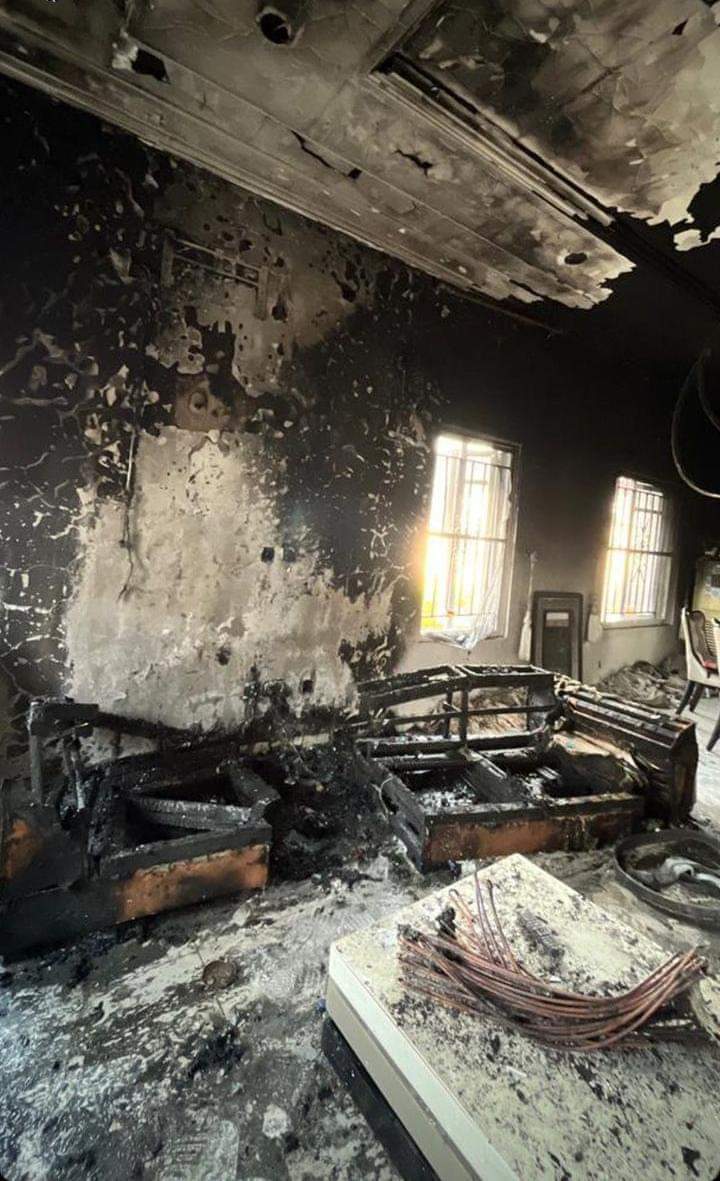 Singer Esegine Allen, popularly known as Orezi, has lamented on how broken he feels after fire razed his home in the Lekki area of Lagos State.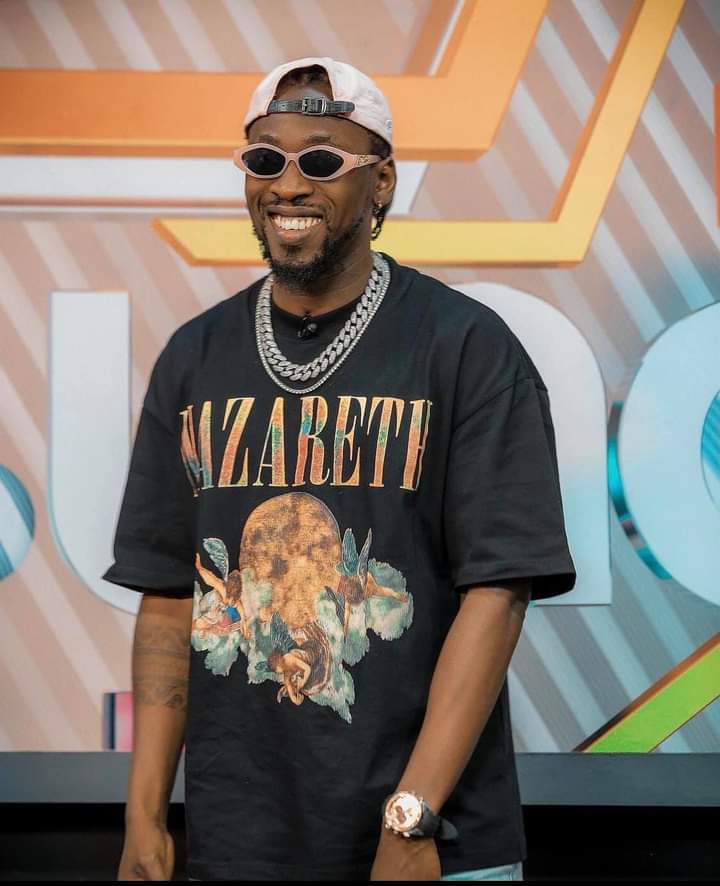 Orezi shared photos and video of his burnt residence on his Instagram story on Tuesday.
He wrote, "Last night was really hectic. Still trying to figure out and wrap my head around all that happened.
"I'm sitting here asking my self why me. God is indeed merciful. Can't thank God enough.
"I was as a meeting in Lekki county last night around around 11.48pm when I got a call from my neighbor, Bobrisky, that my house is on fire. I initially thought this was a joke.
"I was like, 'Which kind yeye joke bob Dey give me so?' Immediately I raced down to my house. What I saw … broke me."
Here are pictures of the house