Supreme Court fines former Abia Gubernatorial Candidate N4m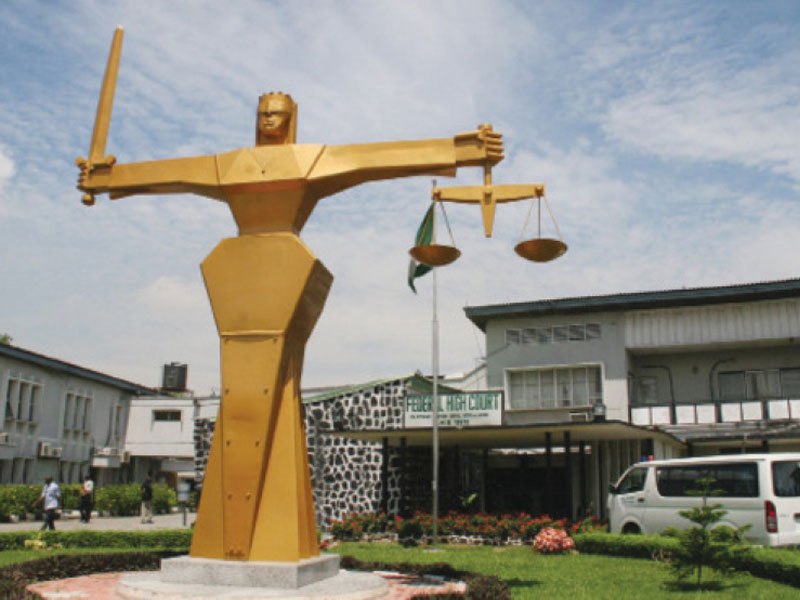 The Supreme Court on Friday in Abuja dismissed an application filed by Mr Friday Nwosu, praying the court to disqualify Mr Okezie Ikpeazu as democratically elected governor of Abia.
Nwosu, a governorship aspirant in the 2014 PDP governorship primaries had challenged the nomination and emergence of Ikpeazu as the state governor on the grounds that he submitted "false'' tax papers to INEC.
He had urged the court to nullify the election of Ikpeazu and declare him (Nwosu) the governor of Abia.
Justice Amina Adamu-Augie, in the lead judgment, described the appeal as "frivolous and lacking in merit''.
The Justice awarded fine of N4 million against the appellant (Nwosu) to be paid N1 million each to four respondents to the appeal.
The respondents in the suit are Mr Samson Ogah, the Peoples' Democratic Party, (PDP), Ikpeazu and the Independent National Electoral Commission, (INEC).
The News Agency of Nigeria (NAN) reports that the lead judgment was read on behalf of Justice Augie by Justice Sidi Bage.
Nwosu had, in his appeal, challenged the judgment of the Court of Appeal sitting in Owerri which declined jurisdiction in the case.
The appellate court panel of five Justices presided over by Justice Jimi Bada had ruled that it lacked the jurisdiction to hear and determine the appeal.
Specifically, the court held that Nwosu's appeal was similar to the suit also filed against Ikpeazu by Uche Ogah which the apex court had decided on May 12, 2017.
Nwosu, who contested the Dec. 8, 2014 PDP governorship primaries had accused Ikpeazu of submitting false information and fake tax documents to INEC.
He had instituted the suit at the Federal High Court, Owerri, presided over by Justice A.L. Lewis.
Justice Lewis had on July 8, 2016, dismissed the suit for lacking in merit.
Dissatisfied with the verdict, he proceeded to the Court of Appeal and finally, the Supreme Court. (NAN)
Nigerian Navy Releases Cute Abiola From Detention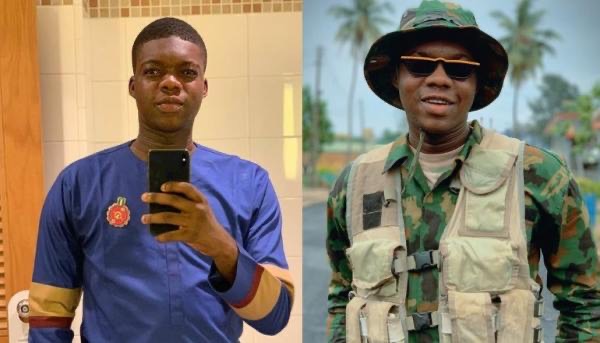 Nigerian Navy has freed online Comedian, Abdulgafar Ahmad, aka Cute Abiola, from detention.
Naval spokesperson, Commodore Suleman Dahun, confirmed the development to Punch on Friday.
Cute Abiola was said to have been missing on Monday, November 15, 2021, when his colleague in the comedy industry, Debo Adedayo aka Mr Macaroni, raised the alarm that he was nowhere to be found after reporting at his office in Navy Town, Lagos, that same day.
Two days after the alarm was raised, Dahun had announced that the funnyman wasn't missing but was detained for contravening the military laws by posting a video of himself in military uniform on social media, an act which is said to be in violation of the armed forces' social media policy.
Dahun had also added that the comedian failed to show up when called upon to explain himself but only returned after the expiration of his leave on November 15, 2021, and was put behind bars the same day.
LCCI Predicts Nigeria's Economy To End 2021 At 2.5% Growth Rate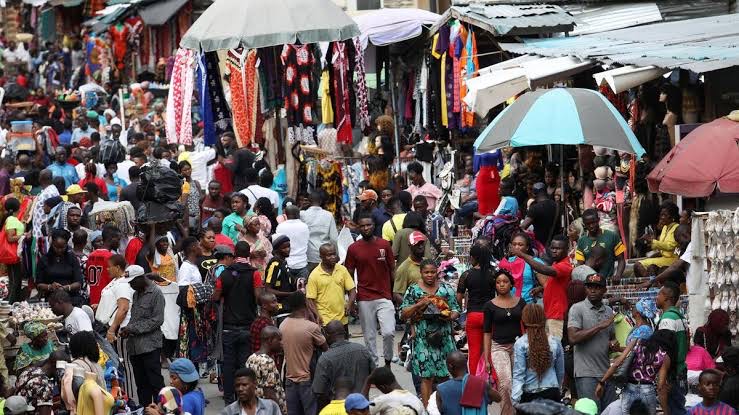 Nigeria's economy will end its current growth rate for the year at 2.5%, the Lagos Chamber of Commerce and Industry (LCCI) has revealed.
This was disclosed by Mrs Toki Mabogunje, President, LCCI, at the 133rd Annual General Meeting (AGM) of the chamber on Thursday in Lagos, according to the News Agency of Nigeria.
The LCCI chief urged that Nigeria's fiscal and monetary sides of the economy should promote growth-enhancing and confidence-building policies that would encourage private capital flows to the economy to achieve the growth, and also a medium-term recovery plan anchored on local productivity, ease of business, attracting private investment, and developing physical and soft infrastructure.
Mabogunje revealed that Nigeria's inflation would be sustained at its double-digit level in the short to medium term due to persistent food supply shocks, foreign exchange illiquidity, higher energy cost, potential removal of fuel subsidy, insecurity and social unrest in the Northern region.
"These structural factors will continue to mount pressure on domestic consumer prices," she said.
She added that despite the non-oil economy growth by 5.4 per cent, insecurity challenges in some parts of the country may cause production to shrink and supply chain to be disrupted.
"Key drivers of the non-oil sector growth were finance and insurance with 23.2 per cent, transport and storage 20.6 per cent, trade with 11.9 per cent, telecommunications 10.9 per cent.
"Others are manufacturing 4.3 per cent, construction 4.1 per cent, real estate 2.3 per cent as well as agriculture 1.2 per cent all year round.
"However, with the worsening security perception about the country, foreign investors are not interested in bringing in Foreign Direct Investments to Nigeria," Mabogunje said.
On the decision of the Monetary Policy Committee of the Central Bank of Nigeria to retain policy parameters, she said that while the CBN has been keen to extend credit to the real economy as a way of supporting the economy, the fact remains that credit provision in recent times has proved ineffective in boosting output growth and stabilising consumer prices.
"This is given the weak pass-through effect of traditional monetary policy instruments on the broader economy.
"A broad-based combination of fiscal and monetary policies is imperative to achieving the twin objective of economic growth and price stability.
"Looking forward, factors such as oil prices, oil production, output growth, inflation, foreign exchange stability, foreign capital inflows, credit to the private sector are expected to influence monetary policy.
"These decisions are decisions in the short to medium term.
"On the fiscal side, we expect to see clear communications and actions on the proposed fuel subsidy removal and how this will ease government's revenue and boost investment in infrastructure," she said
APC Never Won 2018 In Osun in 2018 – Ex- Dep. Speaker Lasun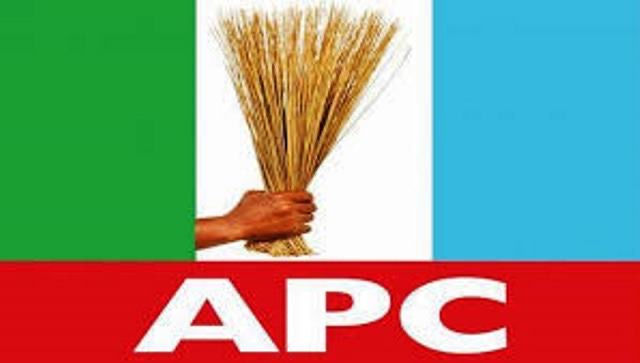 Former Deputy Speaker of House of Representatives, Hon. Lasun Yussuff said the All Progressives Congress (APC) rigged 2018 gubernatorial election that brought Adegboyega Oyetola into office.
He said the party lost the election.
Lasun also revealed that the current Deputy Senate President Ovie Omo-Agege, was compensated for his current office because of the role he (Omo-Agege) played in 2018 in Osun state.
Speaking with newsmen at the APC national secretariat Thursday in Abuja, after he picked his nomination forms to contest the party's governorship ticket, Lasun said, "And let me tell you this, the former governor of Zamfara State (Abdulaziz Yari) was the chairman of that Committee. On the day of primary, Senator Yari did not go to Osun, that is left for you journalists to go and find out, why he did not go.
"But let me give you a glimpse of what actually happened. The man knew I was popular. The man was instructed to go and do a particular thing, but he told them, I have run an investigation and I have discovered that the Deputy Speaker is popular, if you want us to come and achieve this, it might be difficult. That was one of the reasons that the man didn't come.
"The job was undertaken by the current distinguished Senator, Deputy Senate President (Ovie Omo-Agege). He became the Chairman overnight.
"And I want to say, if he likes, he can controvert this, one of the reasons why he is Deputy Senate President today was that he was compensated for that job.
"Omo-Agege was in my home town for four hours on the day of that primary and he actually conducted three Wards primary out of six Wards of my home town and he signed three results. So, if I had wanted to go to court, what happened in Zamfara would have happened in Osun state. But I never went to school because I wanted to start writing petitions.
"But on Thursday when they met at the party secretariat, I warned them, I said if you rig me out of this election, I can assure you that you are not going to win the governorship. They thought I was a small boy and they thought I was just blabbing or just a mere threat.
"But my friends, you are a witness to what happened when the election eventually held. Did they win? They didn't because there is no way they can rig."
Lasun also said he does not believe that the party will conduct a free and fair primaries ahead of the 2022 governorship election, but he warned that "Nobody born of a woman can repeat what they did to me in 2018 because I was rigged out.
"I'm not talking about violence, don't misunderstand me. People know me, I don't use thugs in politics, I don't do violence in Osun, but whoever tries it will have his generation to blame for it.
"There is still a gang up against me. You want to tell me party members have a say in the party? They don't have to say.
"In 2018, when the opportunity came to run for the governorship election presented itself, I came into the race. Though at that time there was a serious gang up against me at the party level within the state. A serious gang up, well orchestrated, well coordinated. Because of the person I am, I don't believe in jumping ship.I have had the opportunity to move from APC to another party, but that is not me. I knew the whole thing was tilted against me, but I never bothered.
"If not for my campaign, because I came out very early for my campaign in 2017, APC was dead in Osun. Dead to the extent that it was not possible for APC to win that governorship election unless it was given to someone like me.
"Let me remind Nigerians today that whether it is a direct or indirect primary, the confusion started in Osun state in 2018, with the sole aim of rigging Lasun Yusuff out of the governorship election. I'm that important in APC."