CBN raises hope of importers with Chinese Yuan invoices
The Central Bank of Nigeria (CBN)-led Bankers' Committee has reassured importers will pay less if they get Renminbi invoices from Chinese exporters.
Rising from its meeting in Lagos, the committee, comprising commercial and merchant banks' Chief Executive Officers, said the discount was meant to encourage importers to go for Renminbi instead of dollars.
This, it said, will help protect Nigeria's foreign exchange reserves, which are in dollars.
The need to keep the naira stable prompted the CBN to sign the bilateral currency swap agreement with the People's Bank of China (PBoC) worth about $2.5 billion.
In local currencies, the swap is worth 15 billion Renminbi (RMB) or N720 billion. The three-year renewable deal will  allow  for  the  direct exchange of RMB and naira for the purpose of trade and direct investment between the two countries.
Stanbic IBTC Bank Managing Director Demola Sogunle, who spoke at the end of the Bankers' Committee meeting, said: "Specifically on the Renminbi and what is in it for importers, the idea is that the CBN is encouraging importers to receive invoices in Renminbi instead of dollars. And one of the incentives is that there is percentage spread, which is yet to be determined. It is actually given to any importer that is bringing Renminbi invoices for settlement, instead of dollar invoices."
Such importers will avoid 10 per cent mark-up prices usually associated with dollar importation. China remains Nigeria's biggest trading partner. The currency swap deal is expected to help small and medium enterprises grow their businesses.
Sogunle said that in terms of the overall cost, importers who submit Renminbi invoices will pay less. "So, when you look at the overall cost, in terms of naira, if you bring Renminbi invoices, it is going to be cheaper for the importer coming to the CBN to get foreign currency, which in this case will be Renminbi. The importer will have to bring lesser amount of naira. If he goes ahead to bring from the same supplier, based in China and makes the invoice in dollar, it is going to cost more, in terms of the naira amount he is going to use to get the foreign currency," he added.
The logic is that "if we are able as a country, to bring in machinery and equipment, without depleting the foreign reserves, the external reserves will not be under threat".
Sogunle also said invoices that are domiciled in Renminbi do not affect the foreign exchange reserves, now at $48 billion. "And do not forget, let's link to what we are talking about in terms of external reserves, the external reserves will not be under threat. There is 15 billion Renminbi in place, in this bilateral currency swap. We are in a very good position, and that is why it is important to encourage importers to bring invoices in Renminbi, instead of dollars".
Also speaking, CBN Director, Banking Supervision, Ahmad Abdullahi, said the drop in inflation rate to 11.61 per cent in May and 448 billion in foreign reserves as well as 2.44 per cent projected Gross Domestic Product (GDP) growth for 2018 are all positive indicators for the economy.
He said the CBN had enough arsenal to keep the naira stable and is prepared to ensure stability in the foreign exchange market.
United Bank for Africa Group Managing Director/CEO Kennedy Uzoka also assured that the CBN was strong enough to keep defending the naira. He said the regulator made it possible for all the banks to sell Personal Travel Allowance and Business Travel Allowance to travellers at all their branches, including persons that do not have bank accounts with the lenders.
"The CBN has been intervening in all the markets and has the capacity to defend the naira,"Uzoka  said.
According to the PBoC, the swap is to facilitate  bilateral  trade,  direct  investment,  and  safeguard financial market stability. The trade is expected to reduce the demand for United States dollar by Nigerians importing from China and consequently  strengthen  the  value  of  the  Naira.  The deal will reduce certain barriers  for  Nigerian  importers  of  goods  from China   and   reduce   the   cost   of   transactions   in   multiple currencies.
China  has  been  one  of  Nigeria's largest  import  partners  over  the  last  five  years, with  imports from  China  accounting  for  an  average  of  20.95 per cent  of  total imports   between   2013   and   2017.
Imports   from   China increased by  21.16 per cent  from  N1.48  trillion in  2013  to  N1.79 trillion in 2017. Nigeria's exports to China averaged just 1.50 per cent  of  total  exports  over  the  period.  Exports  to  China increased  by  28.99 per cent  from  N171  billion  in  2013  to  N220.57 billion in 2017.
*The Nation
Nigerian Senate Confirms Appointment Of CBN Governor Nominee Yemi Cardoso, And Four Deputies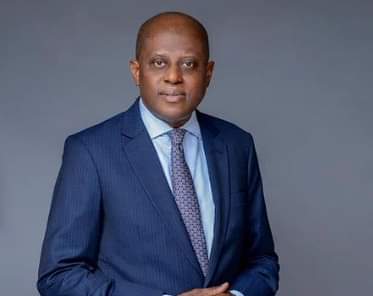 The Nigerian Senate has confirmed the appointment of Yemi Cardoso as the Central Bank of Nigeria (CBN) governor and four others as deputy governors of the apex bank.
Their appointment was confirmed after their screening by the upper legislative bodytoday September 26. The deputy governors who were confirmed are Emem Nnana Usoro, Muhammad Sani Abdullahi Dattijo, Philip Ikeazor, and Bala Bello.
"The nomination of Olayemi Cardoso is hereby confirmed as governor of the Central Bank of Nigeria (CBN)," Senate President Godswill Akpabio said
Before their confirmation, the nominees had answered questions on matters related to economic and other policies. During the screening, Cardoso promised to embrace compliance, assuring that under his leadership, the apex bank would remain apolitical.
"I believe that the Central Bank under our watch will have no choice but to embrace a culture of compliance. We will not wait for oversight to come and tell us what to do. We will ensure that by the time the system is passing through us, we catch it and we deal with it," said Cardoso who promised zero tolerance for abuse of compliance. That is a cultural shift, a change in mindset, but we will make sure it happens," Cardoso said
CBN confirms Emefiele's Resignation As Cardoso Assumes Office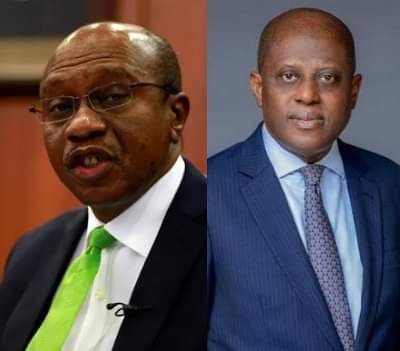 Olayemi Michael Cardoso who was recently nominated by President Bola Ahmed Tinubu, as the acting Governor of the Central Bank of Nigeria CBN on Friday, September 22, 2023, pending his confirmation by the Senate. A statement released by the apex bank says Cardoso's assumption follows the resignation of the immediate past governor of the bank, Godwin Emefiele,
The statement added that the Deputy-Governors-Designate of the bank have also assumed duty, in acting capacities, sequel to the formal resignation of Mr. Folashodun Shonubi, Mrs. Aishah Ahmad, Mr. Edward Lametek Adamu, and Dr. Kingsley Obiora as Deputy Governors of the CBN.
''Dr. Cardoso and his colleagues subscribed to the relevant oaths of office at a brief ceremony held at the Bank's Head Office in Abuja, on Friday, September 2023, and have since settled down to the task of administering monetary and financial sector policies of the FederalGovernment."
An Economic and Development Policy Advisor, Financial Sector Leader, former Chairman Citi Nigeria and Commissioner for Economic Planning and Budget in Lagos, Cardoso brings over three decades of managerial experience on board. He is an alumnus of Aston University, Birmingham, United Kingdom, where he studied managerial and administrative studies. He also holds a Master's degree in Public Administration from the Harvard Kennedy School, United States of America.
It will be recalled that Dr. Cardoso and his colleagues were appointed to their respective positions at the Bank on September 15, 2023, subject to their confirmation by the Senate.
CBN Suspended Governor, Godwin Emefiele Opts For Plea Bargain In Court Case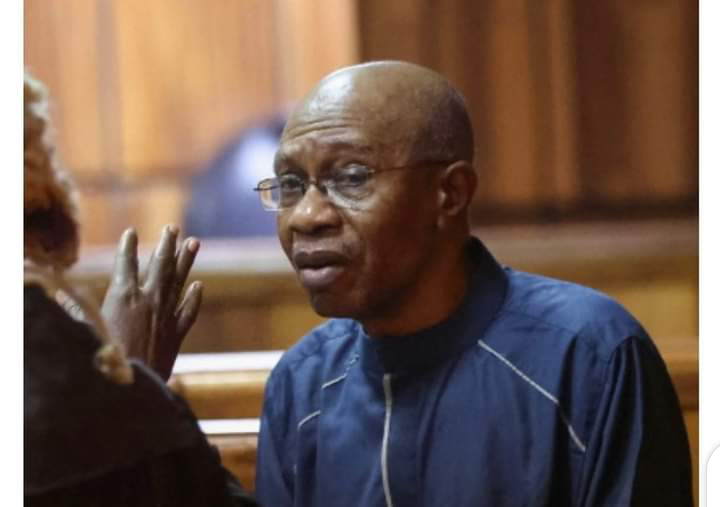 The suspended Governor of Central Bank of Nigeria (CBN), Godwin Emefiele, has reportedly opted for plea bargain.
The Nation reports that as part of the out-of-court settlement terms, Emefiele will forfeit any illicit funds and questionable assets traced to him. It is however not certain if any illicit fund has been linked to him.
The report adds that Emefiele will also step aside as the CBN governor to enable the government to appoint a substantive holder. It was also gathered that Emefiele and his relations will withdraw all matters in court.
On Wednesday, August 23, an Abuja Court struck out a suit filed by the embattled CBN governor challenging his detention. His siblings – George and Okanta – withdrew the two suits they filed against the Department of State Service (DSS) and the Attorney-General of the Federation (AGF).
Some highly-placed Nigerians were said to have interceded for Emefiele to make government accept the plea bargain offer. The turn of event on his trial was said to have both "legal and political tones to avoid anything which may have negative impacts on the economic agenda of the administration of President Bola Ahmed Tinubu."
Emefiele is standing trial for alleged violation of the procurement law to the tune of N6.9 billion.
A source was quoted as saying Emefiele was worried about the likely dragging of his trial for years, as and members his family weighed all options and settled for plea bargain. They added that the Federal Government's legal team and Emefiele's lawyers were perfecting the terms of settlement.