Innovation Support Network Hubs berths to support entrepreneurship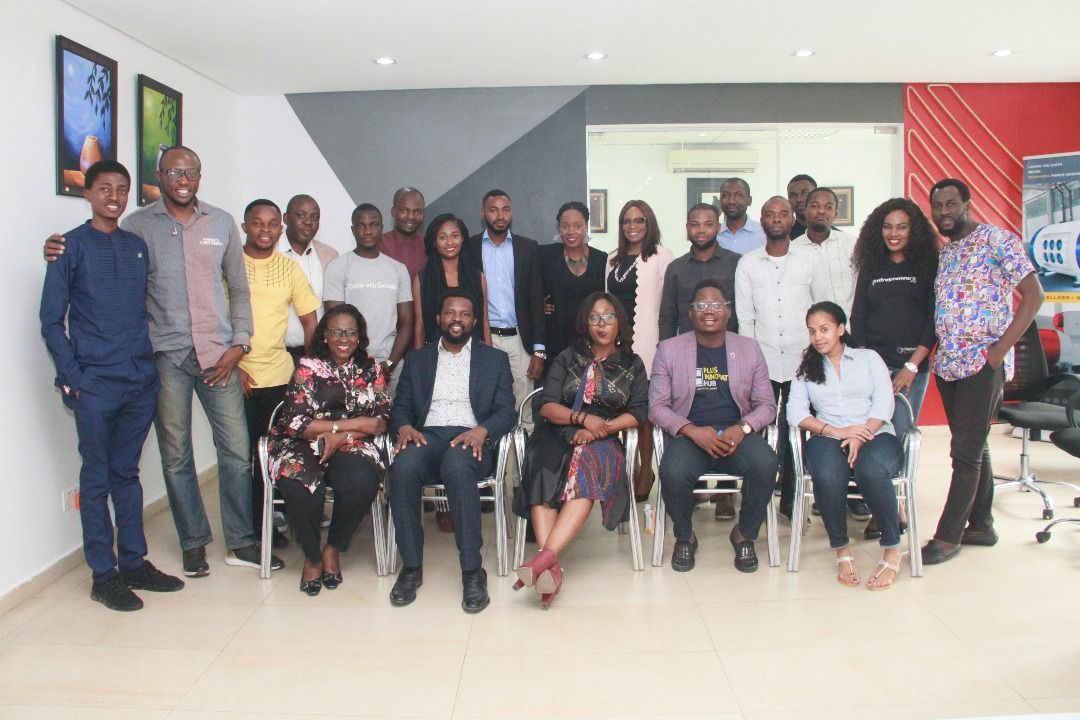 BY Sandra Ani
The growth of the innovation sector in Nigeria over the last decade has been steady and is evident in the quality of start-ups, mentors, angel investors, innovation hubs and other stakeholders that are participating in the fast growing early stage entrepreneurial ecosystem.
To foster greater collaboration and knowledge sharing about providing services that support entrepreneurship, a group of hubs from across the country have come together to establish an organisation whose prime objective is to develop a community of best practices.
We are pleased to announce the creation of Innovation Support Network (ISN) Hubs an organisation of 75 Hubs from across Nigeria that has begun its process of registration as a legal entity which welcomes all members of the growing community of Nigerian Hubs with the goal of promoting collaboration amongst hubs supporting entrepreneurship and innovation in Nigeria.
The mission of ISN Hubs Mission is to foster collaboration, inspire and support Nigerian Hubs in building a diversified economy that promotes the development of technology, innovation and the early stage entrepreneurship ecosystem in Nigeria.
To ensure that ISN Hubs is an organisation that operates with world class corporate governance, member hubs have elected 5 directors to run its affairs and report to an Executive Committee comprising each of the founding Hubs.
The Directors each run five directorates of the organisation namely Corporate, Finance, Partnerships, Ecosystem and Marketing.
The Corporate Director, Abdulganiyu Yakub of DD Hubs, Kano commented that "ISN Hubs will be governed by a constitution written collectively by members and approved by the Executive Committee."
The diverse nature of the organisations members is reflected in the board's gender balance with two female board members and a female company secretary.
The Directors are; Abdulganiyu Yakub, Digital Development Hub, Kano; Fayo Williams, Exponential Hub, Ikeja; Solape Agagu-Hammond, Impact Hub, Ikoyi; Hanson Johnson, Start Innovation Hub, Uyo; Chukwuemeka Fred Agbata, GoDo.ng Hub, Ikeja while Christie Eze, Kedge Anchor Hub, Port Harcourt is the Company Secretary.
Fayo Williams, Partnerships Director, is of the opinion that "the diversity already shown in the board formation will guide future engagements that will ensure innovative women entrepreneurs will be given equal opportunities to succeed."
ISN Hubs believes that with the right kind of collaboration and partnerships, innovation will become deeper entrenched in our entrepreneurs and add tremendous value to the growth of the Nigerian economy.
According to the Marketing Director, Chukwuemeka Fred Agbata Jnr. 'CFA', "ISN Hubs is aiming to create a platform for increasing collaboration between hubs through the facilitation of the identification, exchange and use of commercial best practices by workspaces, incubators and accelerators in Nigeria."
APPLY: Swype Global Announces Entries For Swypatune Naija Contest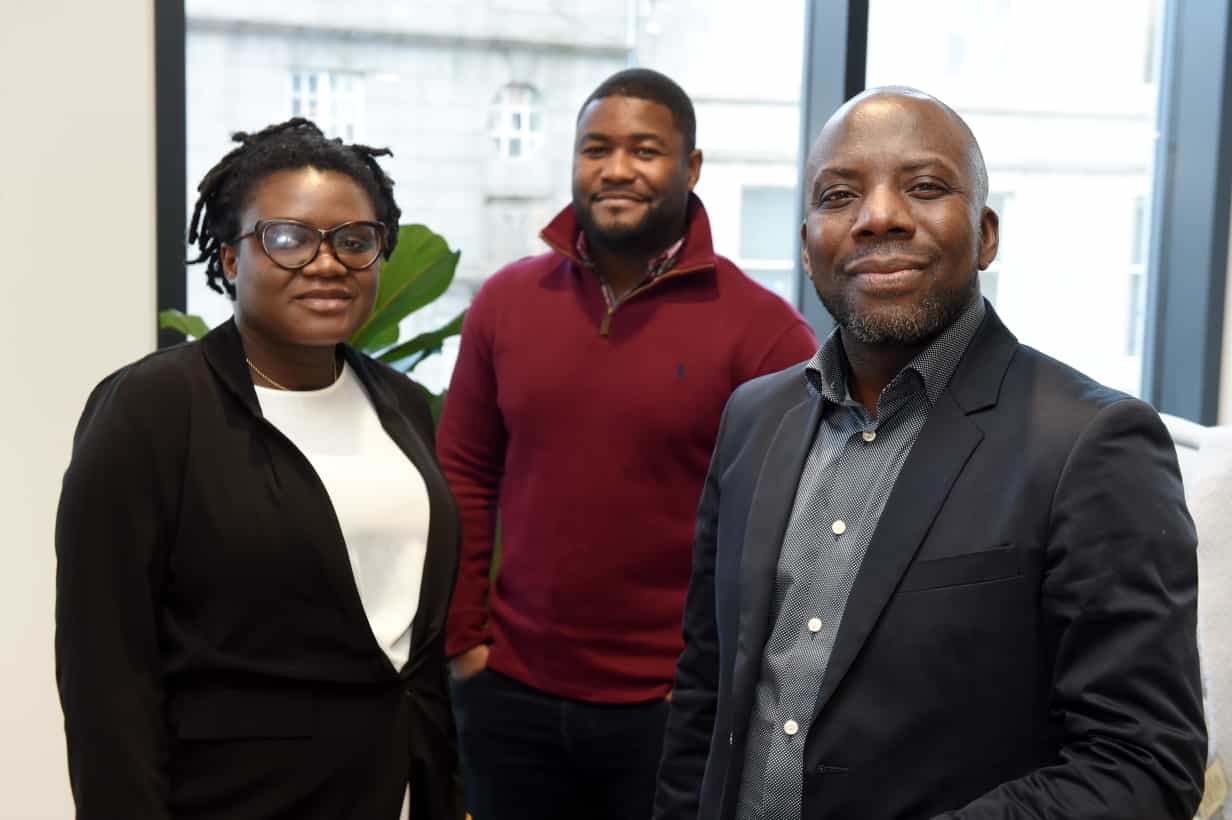 Swype Global, a UK startup operating in the digital technology space, has announced the launch of Swypatune Nigeria Series 1.
Swypatune is theworld's first dedicated digital contest and pitching platform. The Swypatune app offers aspiring artists a new way, to contest and win amazing cash prizes and the opportunity to be discovered, just by downloading the app, signing up, and uploading their content from their mobile devices.
The general public gets to vote for their favorite artists while also standing the chance to win fantastic prizes. Dr. Peter Atorough, the founder and chief executive of Swype Global captures it:
"Our mission is to harness the possibilities of digital mobile technologies and expand access to opportunity for people who live anywhere, wherever there is a connection,"
He says some of benefits of joining the Swypatune Naija contest include: Contestants stand a chance to win cash prizes – ₦10million ultimate winner prize and a song recording deal while Voters get an opportunity to win Swypatune credit coins that can be redeemed for offers on the app.
Atorough adds that contestants get a chance to work with renown producers on the continent and win MULTIPLE CASH PRIZES from a prize pot of ₦20 million.
The Swypatune app is available on Google Play store and Apple store for free download. For more information about the contest, visit here https://myswypatune.com
ESET unveils ESET PROTECT, an affordable and easy to deploy cybersecurity solution
By Sandra Ani
As the coronavirus pandemic has changed the world around us, organizations have had to adapt to a new, remote way of working, and in response, many have shifted to focus on cloud-first strategies.
To streamline this transition, ESET is launching ESET PROTECT, which provides a single pane of glass to gain centralized visibility, management, and insight across the security of your endpoints.
The ESET PROTECT platform is available either in the cloud to accommodate businesses looking for affordable and easy deployment, or on-premises for increased control.
Recognizing the move away from standard software and traditional forms of licensing, ESET PROTECT empowers users with the flexibility of a subscription-based service. As an organization grows and changes, so too do its security needs – and with a wide range of subscription bundles, ESET can protect your business throughout its entire journey.
Save, save, save
As some businesses find their budgets increasingly squeezed in the face of renewed lockdown restrictions, optimizing the use of your money is even more necessary. It may be tempting to leave security aside but moving to the cloud can provide the much-needed savings on cost.
ESET PROTECT Cloud, for example, takes away the typical cost of server provisioning required for on-premises solutions. Instead, imagine getting rid of hardware – physical servers, backup servers, failover clusters – and not worrying about software updates – server software updates, software component updates, console updates – because that's all handled by ESET.
Continue to imagine that your business doesn't need a team of IT administrators to set up and maintain your servers, databases, software and other on-premises infrastructure. Applications that are known to have common vulnerabilities, and which require diligent patching, are no longer your problem.
As a simple, cloud-based subscription, ESET PROTECT Cloud needs just one IT administrator sitting at the console to quickly deploy an entire suite of advanced security solutions that can protect your business from attack.
Seamless, convenient, flexible
Aside from financial benefits, ESET PROTECT offers a wealth of other benefits. With an easy and quick setup process, admins can log in the console and start protecting machines in a matter of minutes. ESET PROTECT's live installers and wide range of deployment methods enable organizations to install endpoint protection seamlessly across all devices in even the largest corporate network.
Adjusting to each customer's individual needs, the solution is scalable, allowing businesses to enlarge or reduce the coverage according to the size of their workforce, whether this is in-house or remote.
Convenient, customizable reports allow IT admins to communicate effectively and can be adapted to fit the dynamically changing needs of large or small organizations.
All this is achieved without the need for specialized IT personnel, extensive training, or additional hardware – and ESET specialists are on hand to provide additional support whenever necessary.
Everything you need in the same place
Not all businesses are the same, and ESET is offering a selection of business subscriptions that ensure businesses of all sizes are equipped with the right solutions.
ESET's business subscriptions all include an endpoint management console – either cloud-based or on-premises – along with endpoint protection by default. ESET PROTECT Mail Plus covers the needs of organizations looking for an advanced mail security solution.
Providing endpoint protection against ransomware and zero-day threats, alongside data protection via full disk encryption, the ESET PROTECT Advanced subscription is perfect for SMBs and MSPs.
The solution is designed to detect suspicious encryption-like activity commonly employed by ransomware and can run machine learning analyses on high performance machines in the cloud to more quickly discover novel malicious software aiming to evade detection by endpoint security products.
For large organizations, the ESET PROTECT Enterprise option provides comprehensive visibility right down to the techniques commonly used by advanced persistent threat groups.
This is because the subscription offers a highly sophisticated endpoint detection and response solution with rule-based detection, threat hunting and remediation capabilities.
By subscribing to ESET PROTECT Enterprise, enterprise customers get all the benefits of ESET PROTECT Advanced plus endpoint detection and response.
Sophos launches four new Open Artificial Intelligence developments
… SophosAI Advances the Practices and Language that Will Transform the Cybersecurity Industry with Much-needed Transparency and Openness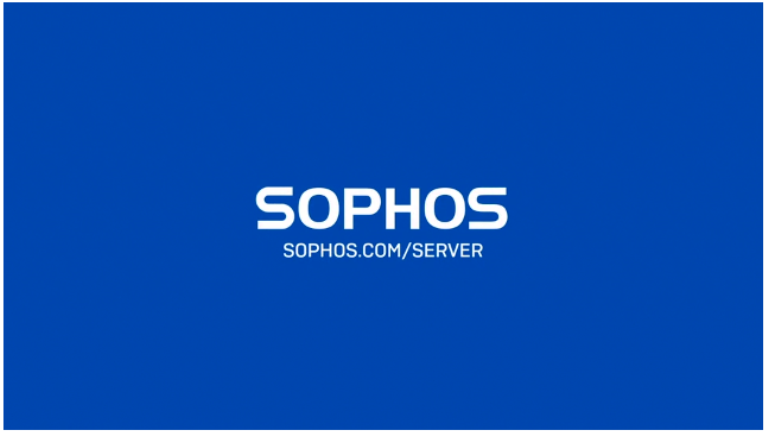 Sophos, a global leader in next-generation cybersecurity, today announced four new open Artificial Intelligence (AI) developments to help broaden and sharpen the industry's defenses against cyberattacks, including datasets, tools and methodologies designed to advance industry collaboration and cumulative innovation.
This move accelerates a key Sophos objective to open its data science breakthroughs and make the use of AI in cybersecurity more transparent, all with the aim of better protecting organizations against all forms of cybercrime.
While it is common practice to share AI methodologies and findings in other industries, cybersecurity has lagged in this effort, creating a noisy understanding of how AI truly provides protection against cyberthreats.
Sophos and its team of SophosAI data scientists are catalyzing this change toward openness, so that IT managers, security analysts, CFOs, CEOs, and others making security buying or management decisions, can discuss and assess AI benefits from a level and well-informed playing field.
"With SophosAI's new initiative to open its research, we can help influence how AI is positioned and discussed in cybersecurity moving forward. Today's cacophony of opaque or guarded claims about the capabilities or efficacy of AI in solutions makes it difficult to impossible for buyers to understand or validate these claims. This leads to buyer skepticism, creating headwinds to future progress at the very moment we're starting to see great breakthroughs," said Joe Levy, chief technology officer, Sophos. "Correcting this through external mechanisms like standards or regulation won't happen quickly enough. Instead, it requires a grassroots effort and self-policing within our community to produce a set of practices and language that will advance the industry in a disruptive, open and transparent manner."
It is difficult to overstate the criticality of this shift given the immense potential of how AI can benefit cybersecurity.
Sophos evidence shows that defenders are increasingly facing human adversaries who are constantly upping their game, launching highly contextualized Business Email Compromise (BEC) forgery campaigns or relentlessly developing new ransomware attacks.
Scalable and effective defenses against these and most other types of cyberattacks require assistance from AI. Openness and peer review among those applying AI to address these security threats stimulate innovation and discoveries, driving the entire industry forward.
Sophos is providing datasets, tools and methodologies in four important areas:
SOREL-20M Dataset for Accelerating Malware Detection Research
SOREL-20M, a joint project between SophosAI and ReversingLabs, is a production-scale dataset containing metadata, labels and features for 20 million Windows Portable Executable files (PE). It includes 10 million disarmed malware samples available for download for the purpose of research on feature extraction to accelerate industry-wide improvements in security. This dataset is the first production scale malware research dataset available to the general public, with a curated and labelled set of samples and security-relevant metadata.
AI-powered Impersonation Protection Method
SophosAI's Impersonation Protection is designed to protect against email spearphishing attacks, where influential people are impersonated to trick recipients into taking some harmful action for the benefit of the attacker.
This new protection compares the display name of inbound emails against high level executive titles – those most likely to be spoofed in a spearphishing attack, such as a CEO, CFO or president – that are unique to specific organizations and flags these messages when they appear suspicious.
Sophos has trained the AI working behind the scenes on a large sample set of millions of known attack emails.
SophosAI has opened up this innovative new protection method, which it has also discussed publicly at Defcon 28 and in an Arxiv paper.
Digital Epidemiology to Determine Undetected Malware
SophosAI has also built a set of epidemiology-inspired statistical models for estimating the prevalence of malware infections in total, which enables Sophos to estimate – and in turn enabling a better chance to find – the needles in a PE file haystack. SophosAI has pioneered and made publicly available this method that helps to determine malicious "dark matter," malware that might be missed or wrongly classified, and "future malware" that is in development by attackers.
The model is designed to be extensible to other classes of files and information system artifacts and is also discussed in the Sophos 2021 Threat Report.
YaraML Automatic Signature Generation Tools
Signature generation for the detection of malware families is a laborious, manual process. Over the years, researchers have proposed a variety of automatic signature generation methods, most of which have not found adoption because they underperform manual methods. SophosAI has developed a new method for automatic signature generation, called YaraML, that's significantly different from previous options by taking an AI based approach to the problem. SophosAI directly "compiles" full-fledged, industrial strength machine learning models, the kinds used in commercial security products, into signature languages, essentially allowing AI to "write" the signatures. This proves to be far more effective than previous approaches and represents a breakthrough for the security community. SophosAI has open-sourced YaraML.
These four advancements are the latest from SophosAI, which works creatively like a start-up incubator, but with the intellectual resources of a near billion-dollar global company, including SophosLabs, Sophos Managed Threat Response and hundreds of thousands of customers. Another advantage is that SophosAI can add new technology directly into shipping products.
This model allows Sophos to react quickly to market needs, predict where the industry must head and advance openness for greater cybersecurity industry collaboration and innovation, all of which is essential when developing defenses against fast-moving adversaries.