Nigeria Innovation Summit 2019 to Focus on Innovations to Accelerate Economic Growth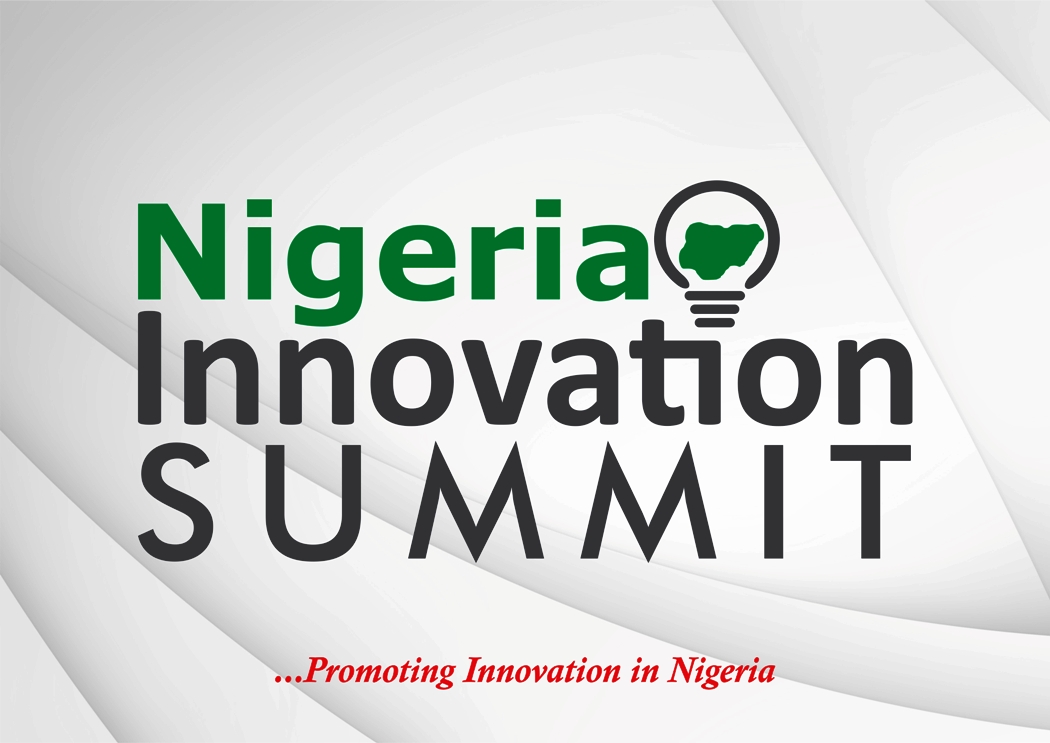 BY: Sandra Ani
The 4th edition of the Nigeria Innovation Summit will focus on the theme: Accelerating Nigeria's Economic Growth Through Innovation.
The summit which will hold on August 20-21,2019 at Sheraton Hotels, Ikeja Lagos, Nigeria is an annual event that promotes the need for businesses, organizations, entrepreneurs and government in Nigeria to become more innovative and use innovation to drive sustainable economic development.
It helps Nigeria embrace innovation and move in the direction of digital transformation through the use of Emerging Technologies and Trends, Research, Development, Commercialization, Entrepreneurship and Investments.
Each year the summit provides a platform that fosters collaborations among Government Agencies, businesses, International organizations, innovators, researchers, Academic community and startups.

While announcing this year's summit, Mr.Kenneth Omeruo,CEO, Emerging Media-the organisers of the summit states "This is the time for Nigeria with her youthful population, to leverage new technologies like Artificial Intelligence, Virtual Reality, Blockchain, Internet of Things, Robotics, Data sciences etc and apply them in sectors like Health, Agriculture, Financial services, Education, Renewable Energy and Clean-techs to solve problems around us. These opportunities are already creating new businesses who are becoming a major source of foreign investments into Nigeria and that is a major way of accelerating Nigerians economic growth. This is our motivation each year to host this summit"
He further explains that small businesses and startups hold the key to a sustainable economic growth for the country as in 2018 according to Partech Africa report Nigerian startups attracted US$ 306 Million in funding over 26 deals, and encourages the government to provide more support and create the enabling environment for Nigerian businesses and innovations to thrive.

Mr Tony Ajah, Program Coordinator for Nigeria Innovation Summit 2019 states" Each year we bring in experts from around the world in several innovation ecosystems to Nigeria to share these global opportunities and network with participants are the summit.
This year's summit will feature keynote presentations, panel discussions, workshops, exhibitions focusing on Healthtech, Agritech, Renewable energy and CleanTech, FinTech, Edutech, Techtainment, Emerging Technologies, Research, collaborations, Women Entrepreneurship, Youths, Technology and Entrepreneurship Development in Nigeria"

The 2019 Nigeria Innovation Summit offers great opportunity through sponsorship, partnership, exhibitions of innovative products, ideas, applications and services. The organisers therefore call for participation from government agencies, international organisations, academics, business leaders, companies, organisations, Smes, CEOs, entrepreneurs, decision makers, innovators.
For more inquiries, please visit: https://innovationsummit.ng/
Hogan Lovells, Bentsi-Enchill, Letsa & Ankomah To Organize Workshop On Dispute Management In Africa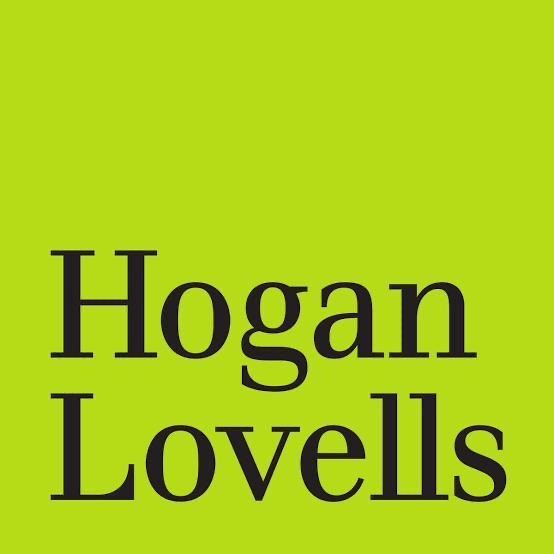 Global law firm Hogan Lovells, in collaboration with Ghanaian law firm Bentsi-Enchill, Letsa & Ankomah hosted a two-day Power Sector focused Virtual Sessions organized as part of the Lagos Chamber of Commerce International Arbitration Centre (LACIAC) & Association for Consulting Engineering in Nigeria (ACEN) Second Regional Training Workshop on Dispute Management in Africa Infrastructure Projects (DIMAP) 2020 with the support of Aluko & Oyebode, and Funmi Roberts & Co.
The workshop which took place virtually on the 6th and 7th of October 2020 focused on construction projects in the power sector and presented an opportunity for participants to engage on prospects and trends in the power sector, and draw lessons and best legal practices in the management of major power projects in Nigeria and beyond.
The training was delivered by a faculty of experts in the fields of construction, project management, dispute management and dispute resolution, and participants included professionals from the public and private sectors active in the power industry.
The panel of speakers included Hogan Lovells London-based Partners Nathan Searle (International Arbitration) and Angus Rankin (International Arbitration, and Construction & Engineering), and International Arbitration and Construction & Engineering colleagues, Dr Ademola Bamgbose (London) and Ilham Kabbouri (Dubai). Also present: Dr. Nelson Ogunshakin, OBE, Chief Executive Officer, FIDIC; George C. Okoroma, President, ACEN Babatunde Fagbohunlu, SAN , Head of Litigation, Arbitration and ADR Groups, Aluko & Oyebode and Chairman of LACIAC; Nania Owusu-Ankomah, Partner, Bentsi-Enchill, Letsa & Ankomah; and Funmi Iyayi, Managing Director, LACIAC.
The discussions were structured around legal risk management in all phases of the project cycle (procurement, negotiation and delivery of construction contracts in the power sector), with a particular focus on recent developments and challenges arbitration practitioners have been seeing following the COVID-19 Pandemic in the Nigerian and West African Market.
The workshop started with a keynote speech given by Dr. Nelson Ogunshakin, OBE, Chief Executive Officer, FIDIC following a Welcome Address by Babatunde Fagbohunlu, SAN, Chairman, LACIAC and Engr George C. Okoroma, President, ACEN. In their Welcome Address, the Organisers spoke of the purpose of DIMAP and explained that the vision of DIMAP is to be Africa's most informational and educational training platform that provides current knowledge and skills to practitioners who manage disputes in Africa, with a focus on engineering and construction projects.
Regarding COVID-19, speaking at the session, Angus Rankin, Partner at Hogan Lovells commented on the unprecedented scale and complexity of the pandemic's impact in contrast to more classic force majeure events of the recent past like the Arab Spring, the unrest in Ukraine or the 2011 Japan Earthquake/Tsunami. He finally, highlighted that we are likely to see changes in the drafting of Change in Law/Force Majeure clauses in the future.
Nathan Searle, Partner at Hogan Lovells emphasised  the importance of training programmes like DIMAP. He emphasized how COVID-19 has led to new challenges but also created an opportunity for forward thinking organizations and bodies to collaborate and ensure improved performance for the industry.
Mr Searle noted that training programmes such as DIMAP, which bring together legal experts and those working directly in industry to share their experience and insights on managing risks, are the right steps towards consolidating and building on best practice in the Nigerian power sector.
With over 40 offices across the world, Hogan Lovells is committed to providing business-oriented legal advice and high-quality service across its exceptional breadth of practices to clients around the world.
Grand Africa Initiative Empowers Young Women Across Nigeria To Mark IWD Celebration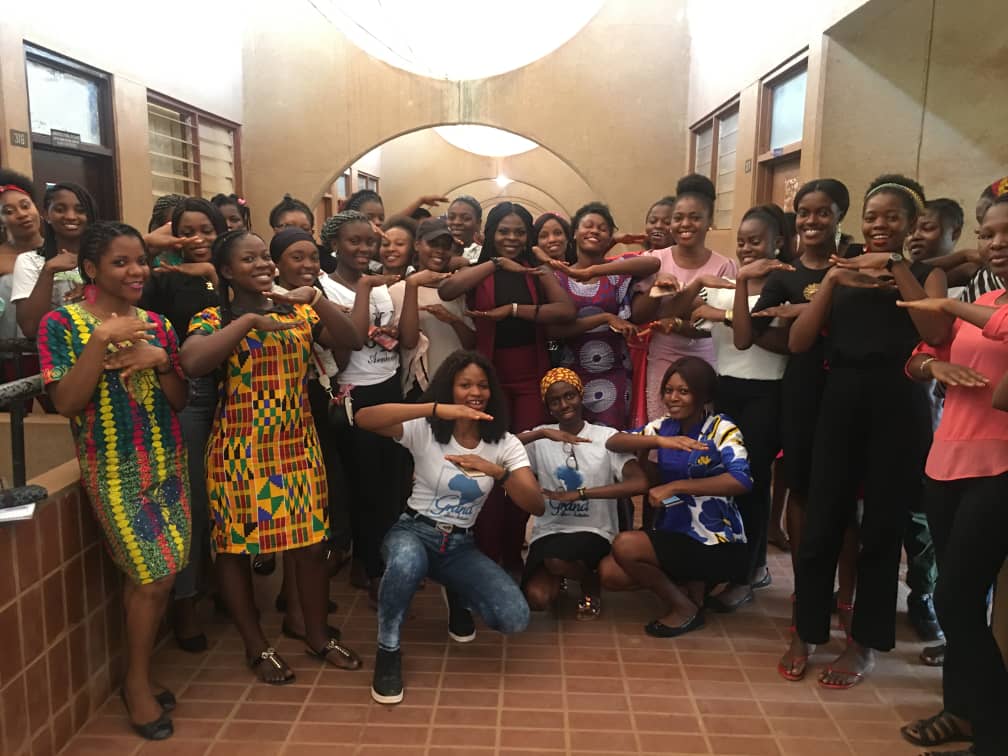 The world just finished celebrating the 2020 International Women's Day (IWD) and Grand Africa Initiative (GAI) was at the forefront of empowering young women across Nigeria.

Being a Pan-African Non-Governmental Organisation, GAI identified International Women's Day as another opportunity to provide grooming, empowerment, and mentorship (GEM) to young minds who were present at the Nsukka, Lagos and Jos meetups.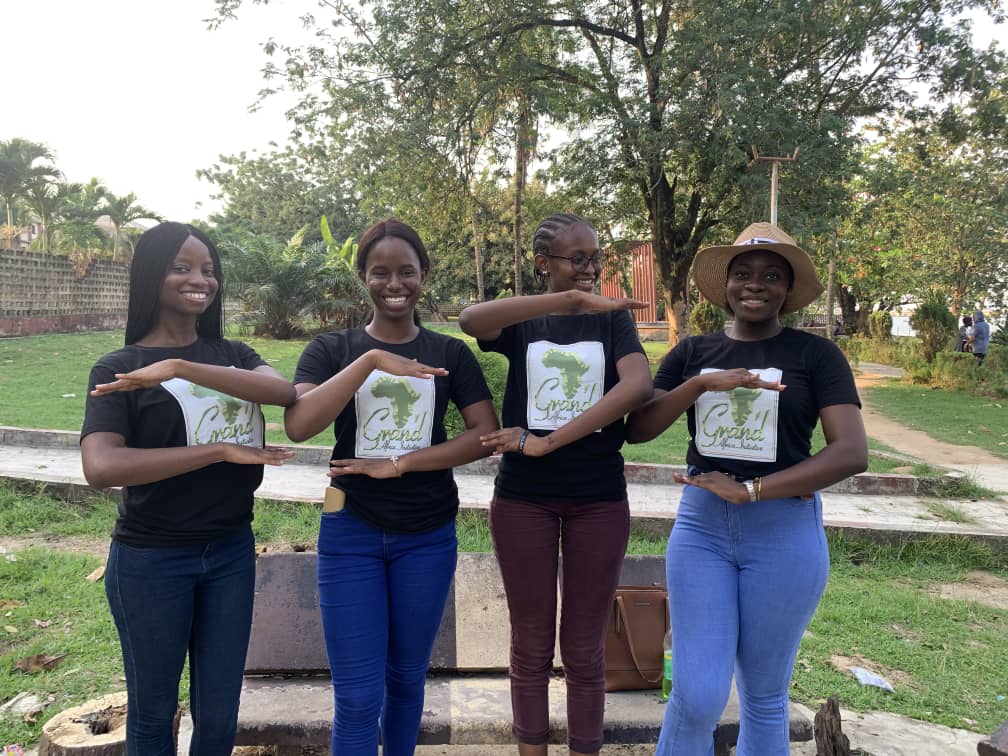 The GAI team is passionate about leading the youth to explore their unique talents and abilities to enable them reach their full potentials.

"We seized the opportunity to equip young women with relevant information and knowledge that would guarantee their success," said Ms. Chinwe Okoli, Founder of GAI.

The 2020 International women's day with the theme "I am Generation Equality: Realizing Women's Rights" was marked with the celebration of distinguishing achievement of women all over the world.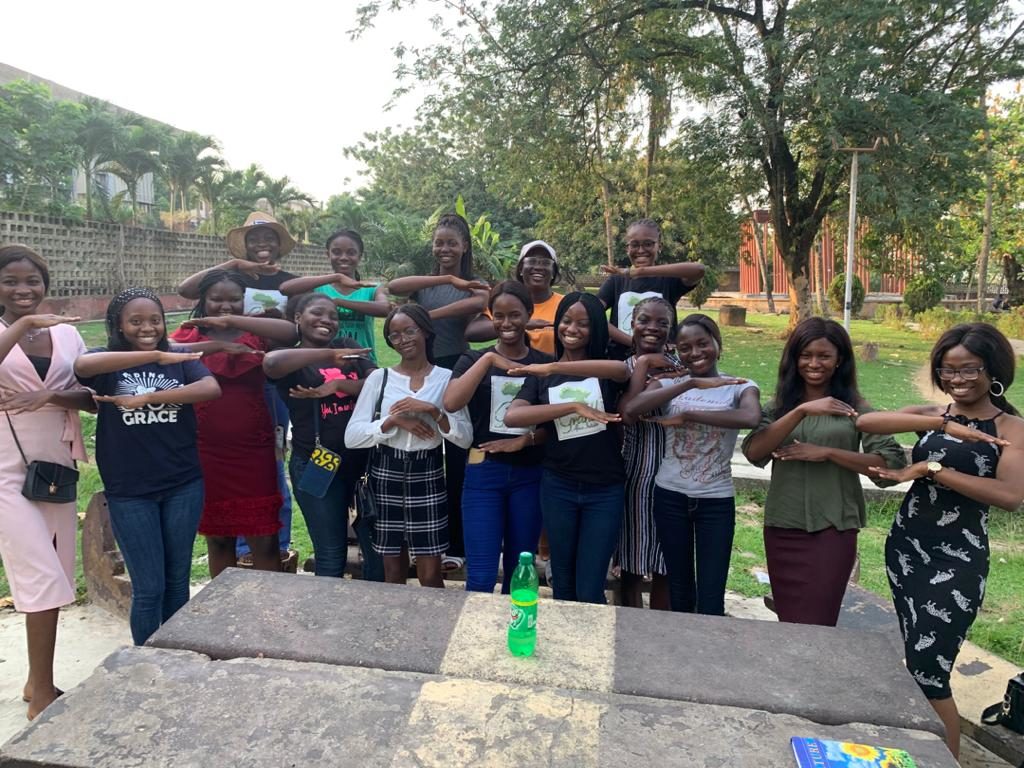 This is the 25th anniversary of the Beijing Declaration for empowerment of women and girls everywhere.

Ms. Okoli revealed that GAI is rolling out life changing programs, symposiums, workshops, advocacy and youth empowerment events promoting education, entrepreneurship and innovation among others.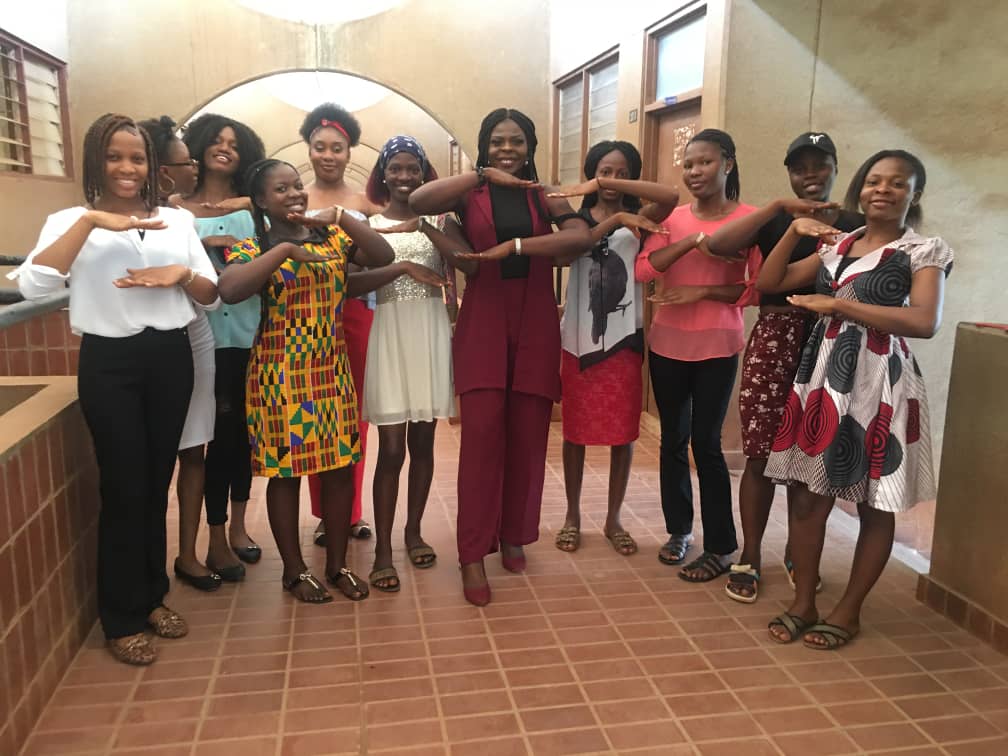 GAI held International Women's Day Meetup in three different locations in Nigeria, viz: Lagos, Nsukka and Jos.

She said it was a great opportunity to engage with young women in a special way as it was imperative to understand why the world celebrates March 8th and what it means to them.

The impact of engaging young people cannot be overemphasized, she said.

GAI boss said from my experience, young people need guidance, so many of them make grave mistakes and take wrong decisions because they do not have mentors.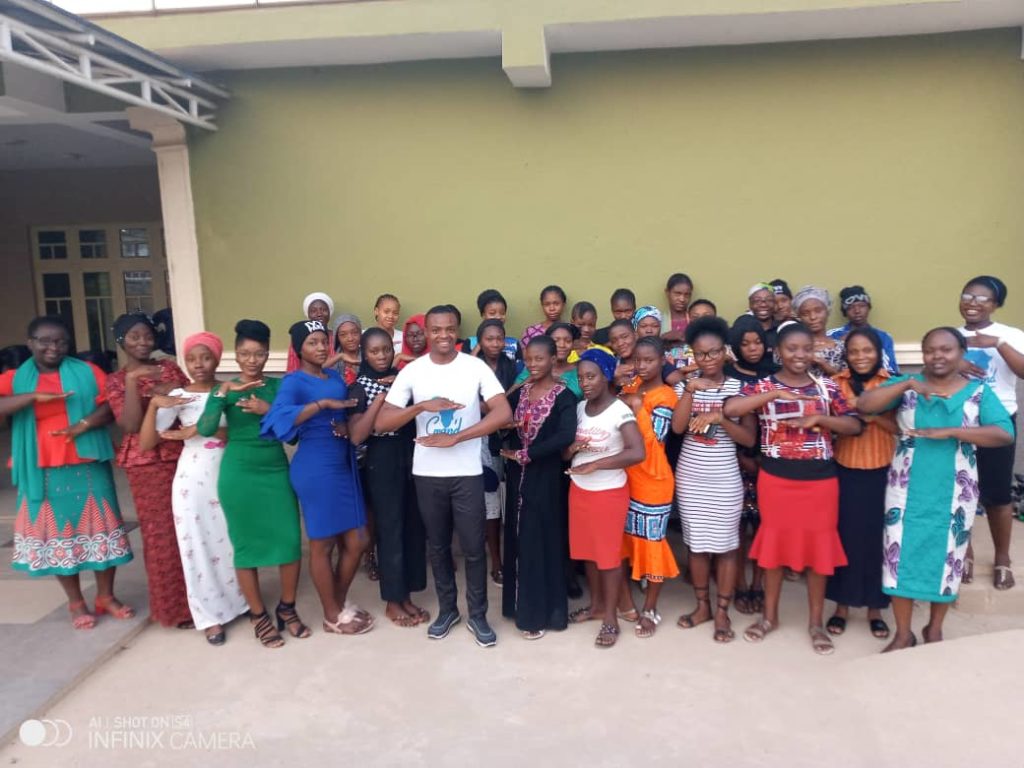 The speakers at the Nsukka meetup includes: Ms Udosen Agnes Grace, Ifeoma Kalu, Chukwuedozie Chiamaka, Aleke Chidinma Nwakaego, Glory Uchechukwu Amadife, Jovita Ezeanyika and Ugboma Chiamaka Anita.
"So Grand Africa Initiative provides a platform to bridge that gap between the role models of today and the younger generation, thus building deeper and stronger connections that will result in grooming more dependable, competent and capable future leaders for the sustainable development of our nation and continent."
The Lagos Meetup had Ofor Nneoma and Kpagban Eseoghene Esther as speakers; while the Jos meetup had Mrs Favour Uzoechi and Joy Ferdinand as Speakers.
They spoke on various topics with the central message of being a phenomenal woman.
According to Chisom Ndubuizu, Organiser, GAI Meetup, Lagos, associating with Grand Africa Initiative and organising the event has propelled her to gain confidence and exposure.
"The success has made me see my capability and I believe I can do anything I put my mind to. I am happy to lead this enlightenment program for fellow young women. I am thankful to my fellow organisers and the speakers for a great event," she said.
Also, Val Okafor, Organiser, GAI Meetup, Jos, explained that the desire to walk the path of success has over the years been the motivation of men to think big and work hard.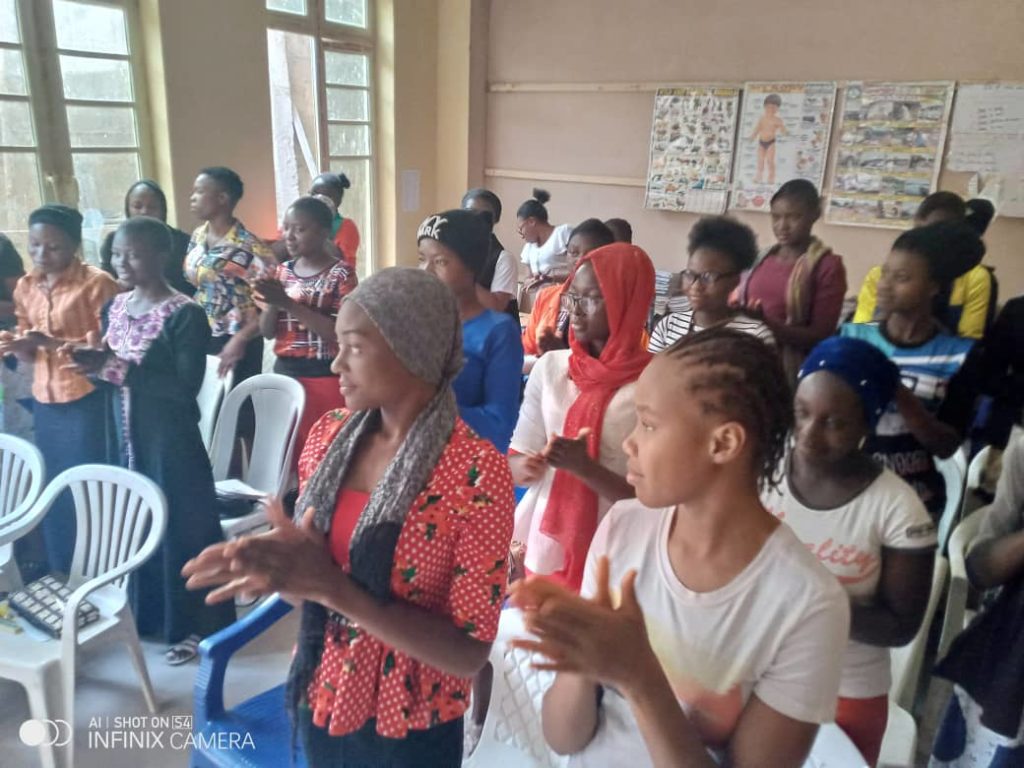 According to Ms.Nwasinachi Anioke, An Author and the organiser of Nsukka Meetup, every young woman that attended the event went home more confident, affirming she is great, special, unique and has all it takes to be a phenomenal woman.
"One question we all went home with was this: as a woman, are you inspiring someone out there or are you just a regular girl on the street? I am super excited to be among the team changing lives under Grand Africa Initiative.
The participants expressed great joy for being part of the event and pledged to implement the learnings from the speakers towards becoming phenomenal women in the future."
James Agada to deliver keynote as SECYCONE lines up expert speakers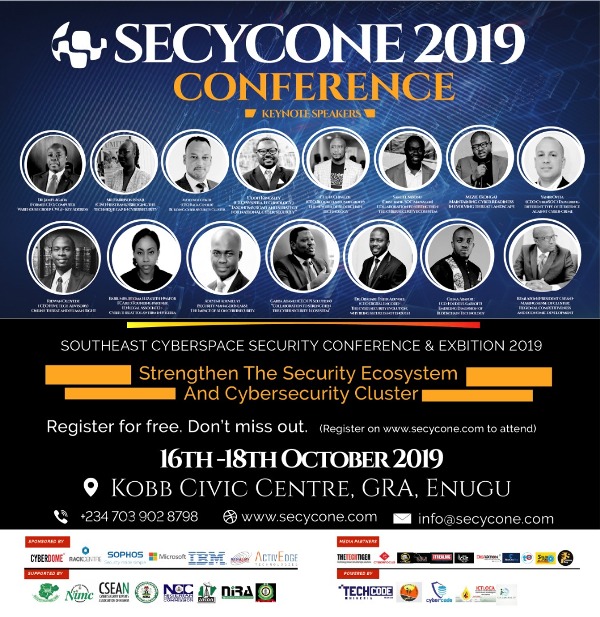 · Expert speakers unveiled
· South East Governors, EFCC Ag. Chairman, NITDA DG, others to grace event
BY: Nmerichukwu Igweamaka
Techcode Nigeria Limited, the Organisers of South East Cybersecurity Conference (SECYCONE), have disclosed that former Chief Executive Officer, CWG Plc., Dr. James Agada is set to deliver keynote address at the event holding in Enugu.
SECYCONE was launched to inform Governments and the private sector in the South-Eastern part of the country about cyber threats and show them ways they can stay safe online.
The first edition, which held in 2018, brought together stakeholders in the cybersecurity space in the country.
For this year, the event is scheduled to hold from Wednesday October 16th to Friday 18th at the Kobbs Civic Center, GRA, Enugu State.
Themed: 'Strengthen The Security Ecosystem and Cybersecurity Cluster', SECYCONE 2019 has been carefully put together to help you grow your business.
Special guests:
Special guests expected at the conference include the Chairman, Southeast Governors Forum, His Excellency David Umahi; His Excellency Ifeanyi Ugwuanyi (Enugu State), His Excellency Okezie Ikpeazu (Abia State), His Excellency, Chief Willie Obiano (Anambra State), and His Excellency, Emeka Ihedioha (Imo State).
Others are, the Agt. Chairman of EFCC, Mr. Ibrahim Magu, the Director General of NITDA, Kashifu Abdullahi, IG of Police, Mr. Mohammed Adamu, the Clerk of Senate Committee on ICT, Mr. Ayo Ogoh, amongst others.
Speakers
Speakers lined up for the Conference and the topics they will discuss include:
Dr. Obadare Peter Adewale (CEO Digital Encode)- The cyber security evolution; why being secure is not enough; Mr Harrison Nnaji (CISO First bank) – Bridging the technique gap in cybersecurity; Chuta Chimezie – (CEO Blockchain user group) The new era of blockchain technology; Yanir Ovita – (CEO CyberSOC) Exploring different type of IT defence against cyber-crime; Ayotunde Coker (CEO Rack Center) – Building cyber security cluster; Mezie Emelonye (CISO FIMC) – Maintaining cyber readiness in evolving threat landscape; Samuel Mbonu (First bank SOC Manager) – Collaboration to strengthen the cyber security ecosystem; Ridwan Oloyede: ( CEO Hive tech Advisory) – Online threat and Human Right; Chima Abafor: (Co-Fouder Ugarsoft) Emerging Dimension of Blockchain Technology and Remi Afon: (President Csean)-Making sense of cluster: Regional competitiveness and economic development.
Others are: Garba Adamu: (CEO IPI Solution) "Collaboration to strengthen the cyber security Ecosystem"; Udoh Kingsley: (CEO Syspera Technology) "Taxonomy, road and strategy for national cyber security"; Barr. Mrs. Ifeoma Elizabeth Nwafor FCArb : (Founding partner IEN legal Associate) :- Cyber threat to law firm in Nigeria; Adeyemi Ademiluyi (Security Manager Inlaks): The Impact of AI on cybersecurity and Dr. Wunmi Hassan (Data protection and information governance).
Speaking on the Conference, the Founder of TechCode Nigeria and the Conference Convener, Mr. Joshua Nwagha, said that they also intend to hold SME Clinic which will offer businesses access to an extensive network and robust meetings with distributors, installers, retailers and influencers playing at distribution and procurement market in Nigeria and Africa.
"There will also be space for Exhibition. The aim is to provide a platform for businesses to display state of the art safety products & solutions, showcase the latest technology, provide networking & marketing opportunities for manufacturers and also attract prospective investors to the South Eastern region".
Follow the link for registration: https://secycone.com