UNN final year student commits suicide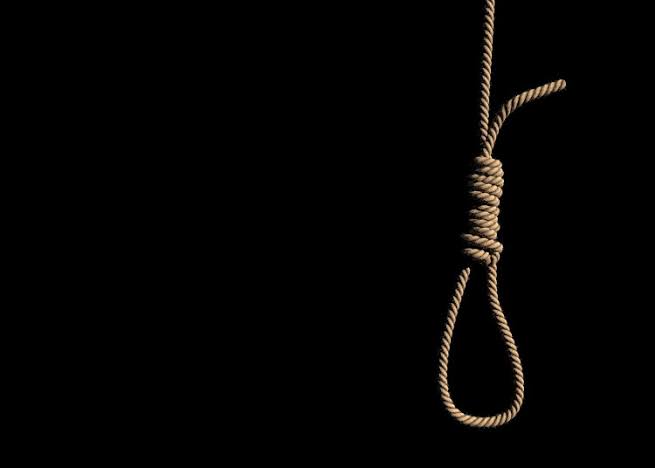 Samuel Elias, a final year student of Department of Religion and Culture, University of Nigeria Nsukka, UNN, has committed suicide by drinking a poisonous substance, according to Vanguard report.
His mother, Mrs Kate Eliias, a staff of the university, told Vanguard that the incident happened on Monday, June 17, at 5.30p.m. in her house at Justina Eze Street, Nsukka. Mrs Elias said: "I came back from work on that fateful day and discovered that my first child was in a bad mood. He was staggering when he came to collect a bottle of coke from the fridge.
"I followed him immediately to his room and started talking to him, but he could not respond and when I looked closely he was clenching his teeth. "I looked around and I saw an empty bottle of a poisonous substance.
At that point, I raised the alarm and my other children rushed to the room and we tried to give him palm oil. But his clenched teeth would not allow the oil enter his mouth. "We immediately rushed him to Faith Foundation Hospital, Nsukka, where we were referred to Bishop Shanahan Hospital, Nsukka, where he died."
Mother give reasons
The mother of seven said her 25-year-old son could have died of depression, noting that he had been lamenting of his inability to graduate from UNN because of his project.
She said also that her son had not been happy about how his late father's family had abandoned them since their father died.
Her words: "I know two things he usually complained about: his inability to graduate from UNN since 2016 because of the project that he has not finished, as his classmates have all gone for National Youth Service Corps, NYSC, programme.
"He also complained of how his father's family in Ihechiowa in Arochukwu Local Government Area of Abia State abandoned them since their father died. "Whenever he complained of these things, I usually advised him to trust God who is capable of solving every problem. I do not know why he went to this extent of committing suicide.
"It still looks like a dream to me that my first son and first child has died." HOD, Police probes Reacting to this incident, Professor Tagbo Ugwu, UNN's Head of Department of Religion and Culture, said somebody called him and told him about the incident.
According to him, "I received the news with rude shock and surprise. I will find out from his supervisor what is wrong with the project that has stopped him from graduating."
Contacted, Mr. Ebere Amaraizu, Enugu State Police Public Relations Office, said: "The Police is aware of Samuel Elias death, a final year student of Department of Religion and Culture in UNN, who committed suicide on Monday. "Police will investigate the circumstances surrounding the death."
How To Identify Someone's True Personality
There are times when you begin to observe somebody in your neighborhood, office, church or place of business. It might be someone you are beginning to like or someone you have interest in. 

If it is any those reasons then you are likely to observe and decipher the person's personality. However, here are some of the clues or things you need to look out for: 

Observe the way they treat common people out there, e.g. Beggars, homeless people, waitress, cleaners etc. You can use this to measure their level of sympathy and empathy.
How do they talk about other people, do they mock, belittle and gossip about them? Such people cannot be trusted.
During difficulties and challenges in life, observe their behaviour. Are they calm or do they let their emotion overwhelm them? It's either the person has the confidence or lacks confidence.
Anytime you are having a conversation with them: can they maintain eye contact or do they avoid eye contact?
Do you have a friend that remembers you only anytime he or she needs your assistance? It is a sign that the person doesn't value a deep relationship and he or she is just using you.
Meet 19-year old Ebube Rebecca Okeke UniLokoja Best Graduating Student – Economics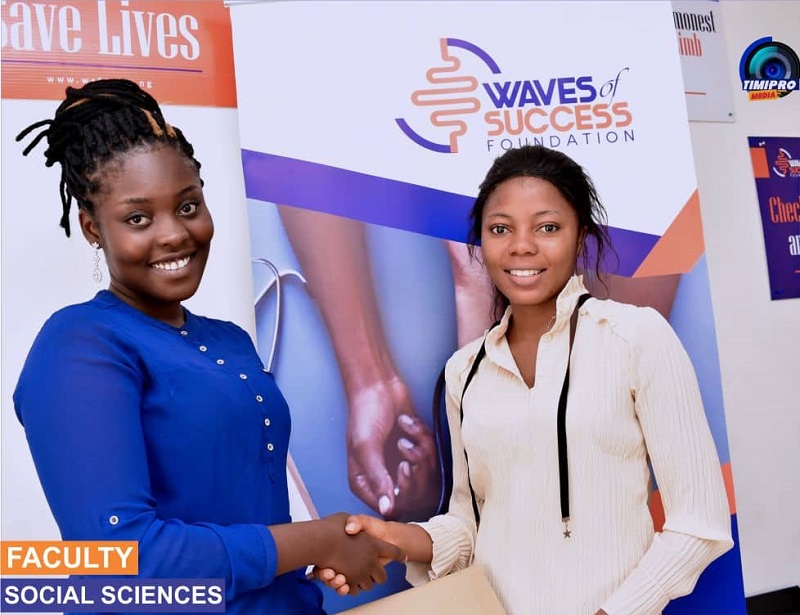 In this era, sorting isn't a way out. If you run out of money, you'll give your body and if they get tired what then do you give? – Ebube
BY: Sandra Ani
Nineteen year-old (19) Ebube Rebecca Okeke has emerged the Best Graduating Students (Department of Economic) and Best Graduating Student from the Faculty of Arts and Social Sciences with a CGPA of 4:71, at the Federal University Lokoja, Kogi State.
She attributed the feat to the mentorship by her mother, hard-work and prayers, stressing that she learnt a lot, not just academically but also about the environment.
GrassRoots.ng has a chat with Ebube…enjoy the dialogue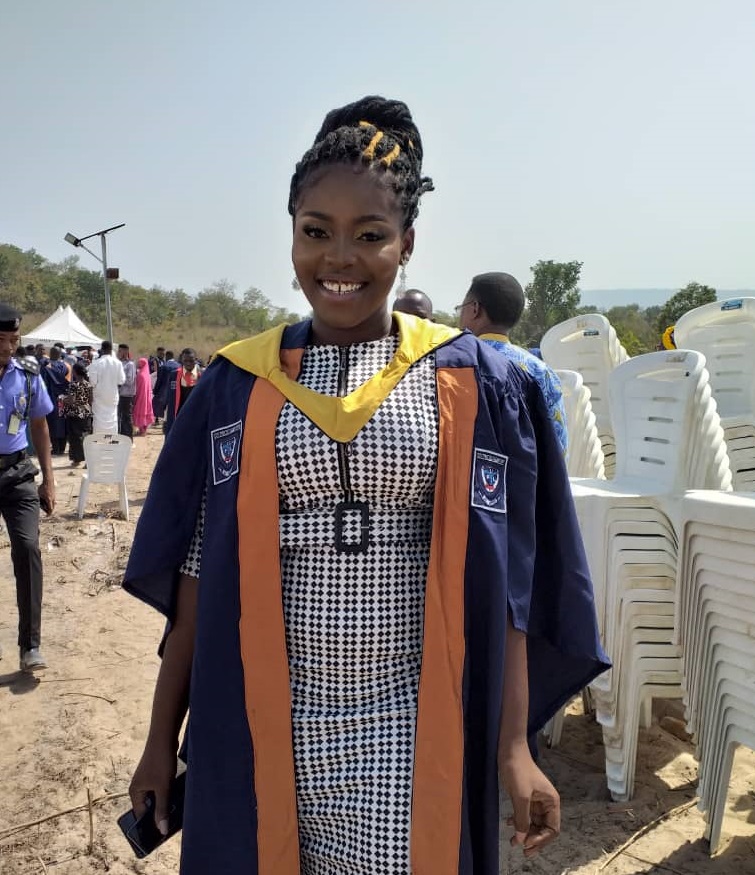 Can we meet you
My name is Ebube Rebecca Okeke, a graduate of Economics from Federal University Lokoja. I am 19 years old and I hail from Enugu State; Isi-Uzo Local Government Area to be precise.
Tell us about this big win of yours
To the glory of God; I emerged the Best graduating student from the Department of Economics and the Best graduating student from the Faculty of Arts and Social sciences with a CGPA of 4:71.
I particularly want to thank God for the grace, wisdom and strength. I also want to specially appreciate my mom; my best friend, mentor, role model and teacher. She thought me the value of hard-work, goal setting and goal getting. I'm grateful mom. To all of my lecturers, the entire staff of federal university Lokoja, my friends and family, Thank you for the support
I started this journey in the year 2015 and made straight A's with a GP of 5.00 during my first semester in the university. That semester was tough and amazing. I learnt a lot, not just academically but also about the environment I found myself and how to make proper and beneficial decisions. I learnt the importance of relationships and diligence too. I made some pretty amazing friends, not just with students alone but with lecturers too and I'm grateful.
Every success story has bumps, but with the help of God, my family and friends I overcame. To everyone reading this, in which ever field you might be in you'll definitely encounter challenges but don't let it stop you, keep pushing.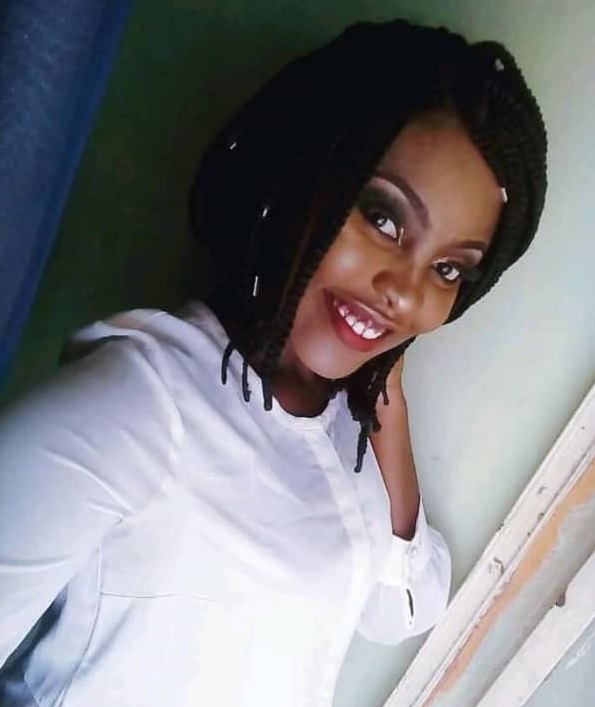 To every student, read like it all depends on you, pray like it all depends on God and get a skill or develop your passion. Improve yourself mentally and other wise. The world's changing, you should too.
How was it like growing up
I had an amazing child hood; went to the best primary and secondary schools; Spring Nursery and Primary school and Harmony Secondary school. Mom was very strict about the kind of movies and TV shows I watched; my social media activities and all that. It was annoying then, but now I'm grateful
Was there a time when teachers or mom had to force you to read?
Teachers; No. Mom; No. She basically just encouraged me, advised me and helped me through it. She was my lesson teacher. We did all my assignments together. During my undergraduate days, there were courses I didn't really understand like Philosophy, Mom would read them and make notes/summaries for me.
In this era, some students believe it's all about sorting, how can one stand out?
In this era, sorting isn't a way out. If you run out of money, you'll give your body and if they get tired what then do you give? Be diligent, don't give the lecturers to put a negative tab on you. Attend classes, write all of your tests and assignments and submit on due dates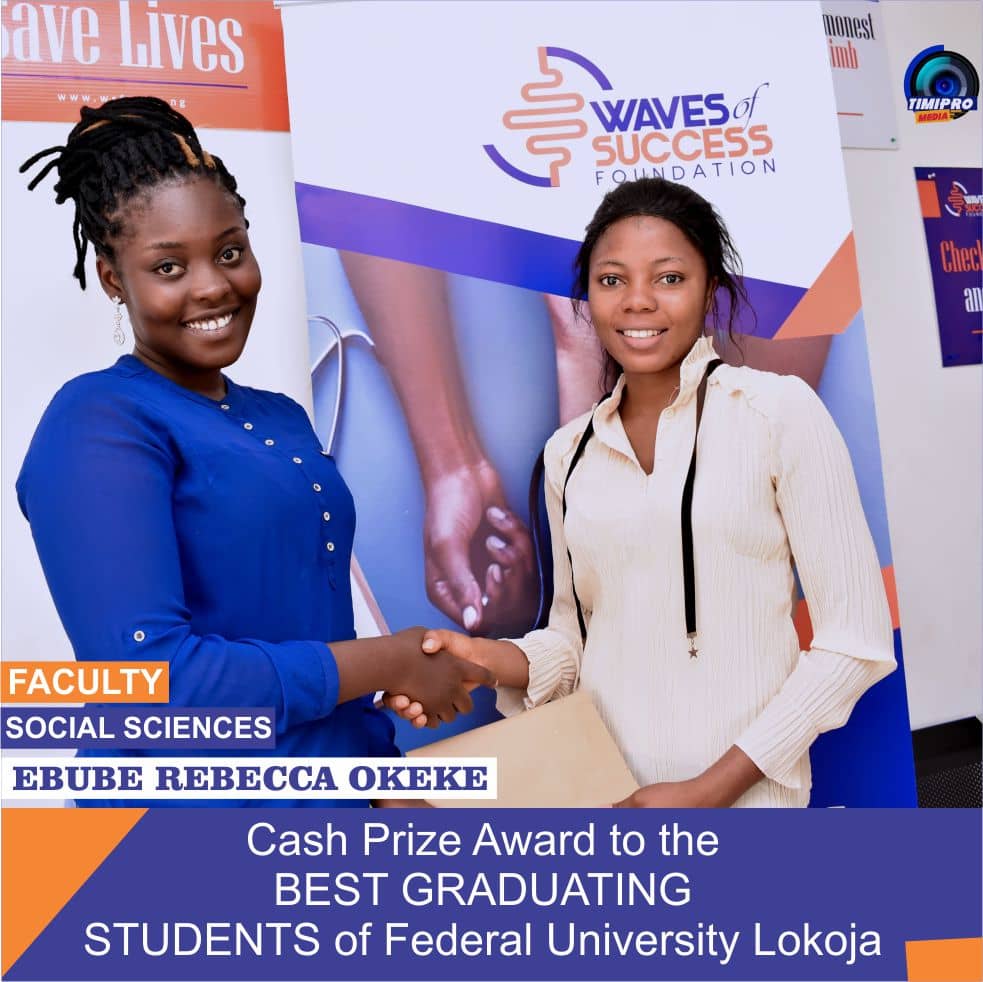 What's your next plan?
To begin the real journey towards greatness. To start living and working towards my dreams and make impacts.
Congratulation, Ebube.
Thank you so much for this great opportunity and the feature.
Reps member donates 200-seater e-library to UNN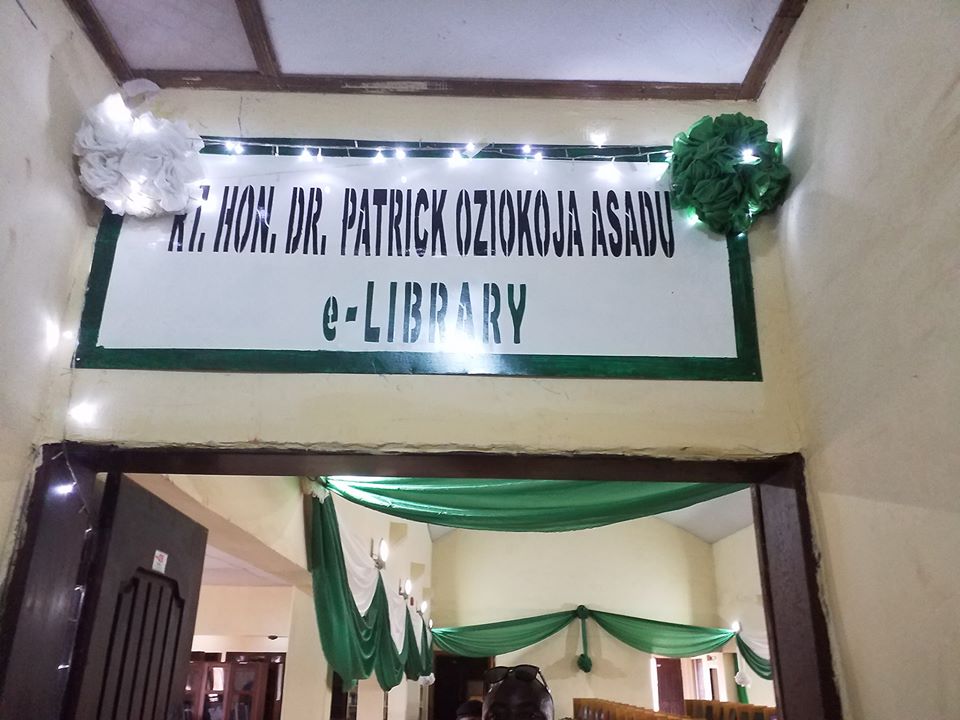 BY: Ikenna Oluka
Governor Ifeanyi Ugwuanyi of Enugu State has inaugurated a 200-seater e-library furnished and donated to the University of Nigeria Nsukka (UNN) by the member, representing Nsukka/Igbo-Eze South Federal Constituency, Rt. Hon. Dr. Pat Asadu.
Inaugurating the e-library, Gov. Ugwuanyi commended Hon. Asadu for the bold initiative aimed at improving the standard of education in the university.
The e-library, which is located at Professor Paul Akubue Building, Faculty of Pharmaceutical Sciences, comprises 200 computers fully installed with internet facilities and office furniture.
Speaking at the event, the Dean, Faculty of Pharmaceutical Sciences, Prof. A.A Attamah described the donation as "marvelous" and "unexpected", adding the gesture has uplifted the university's quest for educational excellence.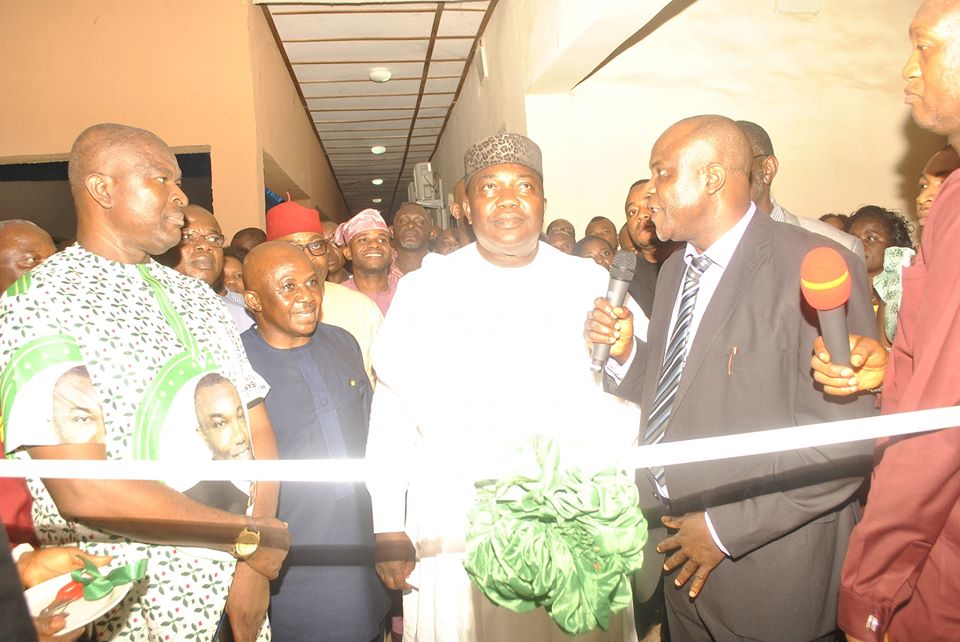 In his remark, the university's Vice Chancellor, Prof. Charles Igwe, who was represented by the Deputy Vice Chancellor, Administration, Prof. Patrick Uchenna Okpoko, thanked the parliamentarian for "the wonderful gesture", commending Gov. Ugwuanyi for his good works in the state.
Shortly after the event, Hon. Asadu was honoured with a grand reception by his community, Ovoko in Igbo-Eze South Local Government Area alongside the member representing Igbo-Eze South Constituency, Hon. Emeka Madu.
The reception, which was attended by Gov. Ugwuanyi and other dignitaries, according to the people of Ovoko, was in recognition of the numerous contributions of their two illustrious sons towards the development of their community, the state and the country.
The community also honoured Gov. Ugwuanyi for his support and participations of their sons in active politics and further to confer on him a chieftaincy title of "Ebubedike of Ovoko".
Speaking, Dr. Pat Asadu, described Gov. Ugwuanyi as a worthy leader and great achiever with human-milk of kindness, whose positive disposition cuts across all segments of humanity.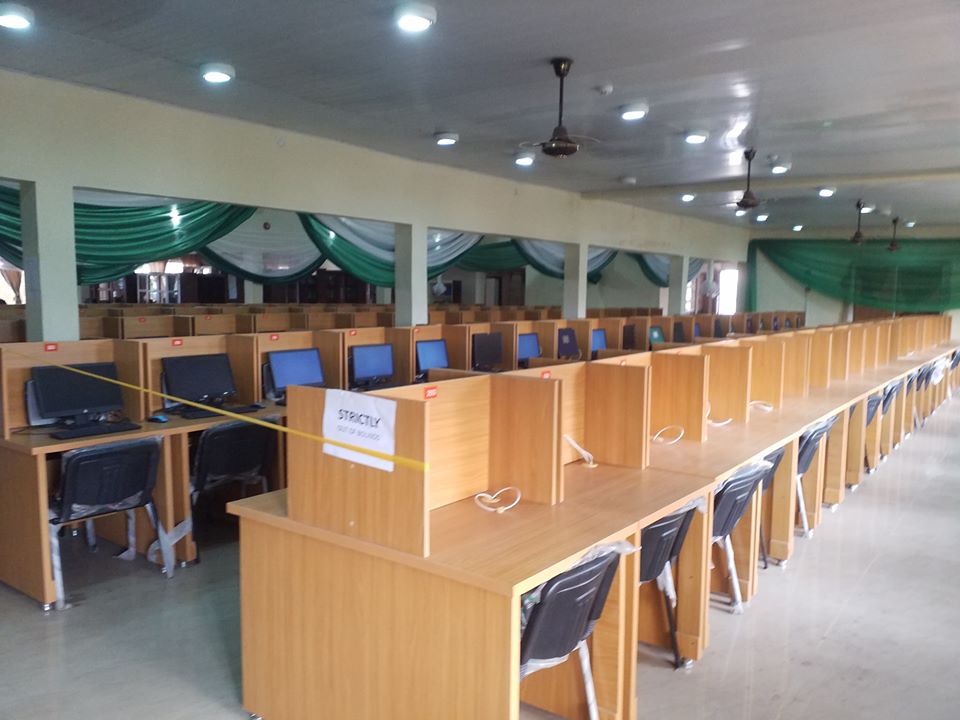 He said the governor has "done so well in office and has positively transformed politics in this state", uniting people and communities that have had issues in the past, such as Ovoko and Ibagwa-Aka after many years of enmity, "courtesy of your humility and forthrightness".
He assured Ugwuanyi of the continued loyalty and support of his people even after he leaves office as the governor and prayed for God's unflinching protection for him and his family.
Also speaking, Hon. Madu who extolled Gov. Ugwuanyi's leadership qualities and the fatherly role he has played in his life stated that the governor has brought smiles to the people of the area through his infrastructural development and human empowerment programme, stressing that "today's ceremony is a clear manifestation of His Excellency's noble achievements.
"You have brought smiles to the people of Ovoko in particular and Igbo-Eze South in general. Without you we wouldn't have been here. Your humility, Godly devotion, peace and infrastructural development are unprecedented and worthy of commendation", Hon. Madu said.
In his speech, Bishop of Enugu North Diocese (Anglican Communion) Rt. Rev. Sosthenes Eze, applauded the governor for entrenching peace and good governance in the state, maintaining that his peace initiative and paradigm shift in developing the rural areas are commendable and unprecedented.
"Your Excellency, your approach to peace and security and your massive infrastructural developments especially in the rural areas, speak volume. We pray God to continue to bless you and your unrelenting efforts to take Enugu State to greater heights.
Earlier, the council chairman, Hon. Dr. Fidelis Odo, disclosed that the governor's recruitment of forest guards and members of the neighbourhood watch groups has given succor to many families and provided security to the people of the state.
He thanked the governor for making it possible for two of their illustrious sons to represent them at both National and State Assemblies, pointing out that many of their people have been appointed into government by the present administration in the state.
Responding, Governor Ugwuanyi thanked them for the reception and reiterated his unalloyed commitment towards serving the people of the state irrespective of political, religious or social affiliation.
He solicited their continued prayers and thanked them for honouring him with a chieftaincy title.