Euracare multi-specialist hospital hosts first Bariatric surgery masterclass in W/A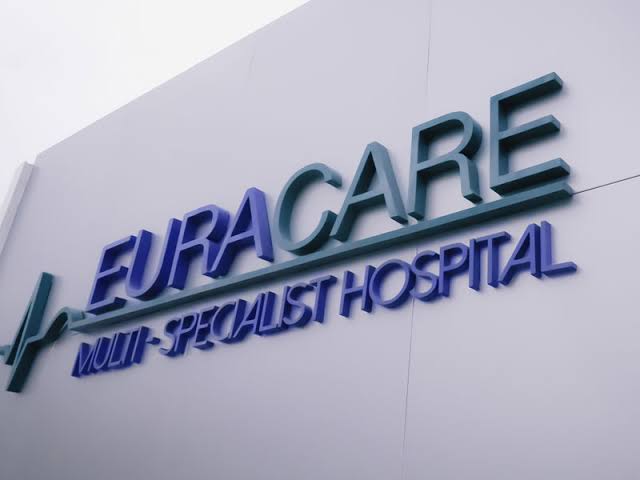 Euracare, the leading multi-specialist hospital in Lagos, has hosted the first ever West African masterclass on minimally invasive bariatric surgery. This is a specialist procedure used to achieve weight loss to control Obesity and Diabetes. 
The symposium which held on the 17th and 18th of October 2019 at Euracare premises in Lagoswas aimed at demonstrating weight loss surgery techniques to bariatric surgeons across West Africa.
The initiative is in partnership with healthcare product manufacturing giant, Medtronic as part of a West African wide campaign to bring together other specialist in this new field for the main purpose of collaborations on issues like best clinic practice, training research, and capacity building.
The team of local medical specialists, led by Consultant General and Laparoscopic Surgeon, Mr Abuchi Okaro, performed a live bariatric surgery witnessed by Six Specialist surgeons across West Arica and crafted interactive sessions covering bariatric surgery field.
The masterclass kicked off with constructive and interactive sessions individually addressing the importance of a multidisciplinary team in the care of a bariatric patient, perioperative care pathway and challenges/opportunities in the practice.
Concluding the masterclass, the second day of the symposium specialists highlighted the importance of an accurate sleep analysis, and how to manage post-operative complications. 
According to Dr Abuchi Okaro, basic bariatric surgical knowledge is lacking in many African countries and there is an urgent need to bridge this gap."Research has shown that obesity and diabetes mortality related cases in Africa is prevalent.
Bariatric surgery is a great way to address these issues, which is why I am passionate to transfer this knowledge. With this masterclass, we hope to make a meaningful, yet practical contribution to assist in reducing obesity related mortality rate among related patients in Nigeria and across Africa", Dr Okaro said.
Also speaking on the masterclass, Medical Director, Euracare Multi-Specialist Hospital, Dr TosinMajekodunmi said, "This masterclass showcased our commitment to breaking boundaries in the medical industry and reinforces our stand as the leading multi-specialist Hospital in Nigeria.
By helping consultants learn the very latest techniques from the very best in the field, we are redefining the healthcare industry in Nigeria and Africa at large".
Bariatric or weight loss surgery comprises a number of gastro-intestinal procedures such as the Lap gastric bypass, Lap sleeve gastrectomy (Gastric Sleeve) and biliopancreatic diversion (BPD). The procedures are performed through the minimally invasive (keyhole) route.
This has the main advantage of resulting in less pain, quicker return to drinking, walking and less scarring. The surgery is specifically most suited for those individuals who need to achieve an amount of weight reduction that diet and exercise only cannot provide.
The benefits of weight loss extend widely from positively affecting control of high blood pressure, high cholesterol, heart disease to resolution of diabetes, and many others. 
Since its opening in 2017, Euracare Multi-Specialist Hospital has serviced over 10,094 patients and completed 1,022 CT scans, 1,219 MRI scans, 108 cardiac procedures, 356 surgical procedures, 1,075 x-ray and 1,107 ultrasound. This masterclass buttresses Euracare Multi-Specialist Hospital's commitment in broadening the medical landscape and redefining standards of healthcare practice in Nigeria.
LUTH Doctor Slumps And Dies After 72hrs Call In The Neurosurgery Unit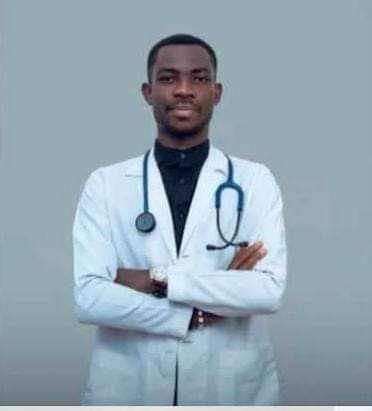 Outrage As LUTH Doctor Dies After 72-hour Non-stop Shift
Tweeps have taken to X to share their thoughts on the death of a young doctor, identified as Dr. Umoh Michael, who died on Sunday after allegedly working 72 hours straight.
According to reports, Michael died during a church service at the United Evangelical Church on September 17. He was said to have worked a 72-hour non-stop shift at the Lagos University Teaching Hospital, Idi-Araba, where he was a resident doctor.
Doctors under the aegis of the Association of Resident Doctors, LUTH chapter, in a letter addressed to the Chief Medical Director, LUTH, Prof. Wasiu Lanre Adeyemo, attested to the fact that the young doctor was overworked.
They claimed Michael returned home at about 3:00 a.m. Sunday after a 72-hour shift in the hospital, adding that he had barely slept in their apartment before that day.
The statement partly read, "We the house officers are in deep grief over the loss of our colleague, a co-house officer (Dr Umoh Michael) who died on 17th September, 2023, after having a 72hrs call in the Neurosurgery Unit.
"He is said to have been on call 72hrs before arriving home on Sunday morning to get set for church service, reaching his worship center (United Evangelical Church) where he slumped in the church at about 11 am."
"His roommate attested to the fact that Umoh Michael had barely slept in their apartment over the past one week as he was always on call or the day he returned home was around 3 a.m. after surgeries and other activities in the Neurosurgery Unit."
Reacting to the sad incident, LUTH's Public Relations Officer, Omolola Fakeye, who spoke on an online platform (not PUNCH) Online said, "It is not true that anybody worked for 72 hours. I have not been briefed about his death.
"We were at a programme yesterday (Monday), but I will find out; I can't say anything now. I will check the medical report of what could have happened because anybody can say anything, but the medical report will show us what happened."
May his soul rest in peace.
Why You Need To Drink More Water Than You Use To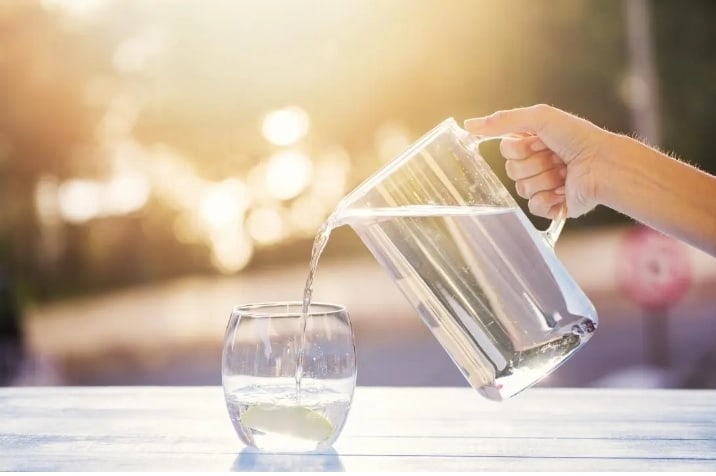 Hello! It's the weekend, And as usual, We want to share some quick important healthy living tips with you.
Today, We will be sharing on the IMPORTANCE OF DRINKING ENOUGH WATER.
Do you know that Adult humans are 60 percent water, and our blood is 90 percent water? Now, There isn't an agreed quantity of water that must be consumed daily. You only need to drink as plenty as you should.
Water can be said to be one of the highest natural medicines to man, As it helps avoid a lot of sicknesses like kidney stones, And it also helps in their healing process.
Here are a few importance of drinking enough water;
1. It boosts skin health and beauty: With dehydration, the skin can become more vulnerable to skin disorders and premature wrinkling.
2. It cushions the brain, spinal cord, and other sensitive tissues: Dehydration can affect brain structure and function. It is also involved in the production of hormones and neurotransmitters. Prolonged dehydration can lead to problems with thinking and reasoning.
3. It regulates body temperature: Water that is stored in the middle layers of the skin comes to the skin's surface as sweat when the body heats up. As it evaporates, it cools the body. In sport.
4. The digestive system depends on it: The bowel needs water to work properly. Dehydration can lead to digestive problems, constipation, and an overly acidic stomach. This increases the risk of heartburn and stomach ulcers.
5. Adequate water flushes body waste easily: For sweating and removal of urine and feces.
6. The airways need it: When dehydrated, Airways are restricted by the body in an effort to minimize water loss. This can make asthma and allergies worse.
7. It helps maintain body blood pressure.
8. It prevents kidney damage: The kidneys regulate fluid in the body. Insufficient water can lead to kidney stones and other problems.
9. Consuming enough water instead of sweetened drinks helps with weight loss.
10. Joint Lubrication: Cartilage, found in joints and the disks of the spine, contains around 80% water. Dehydration can reduce the joints' shock-absorbing ability, leading to joint pain.
Please drink enough water!
Just Eat More Fruits And Vegetables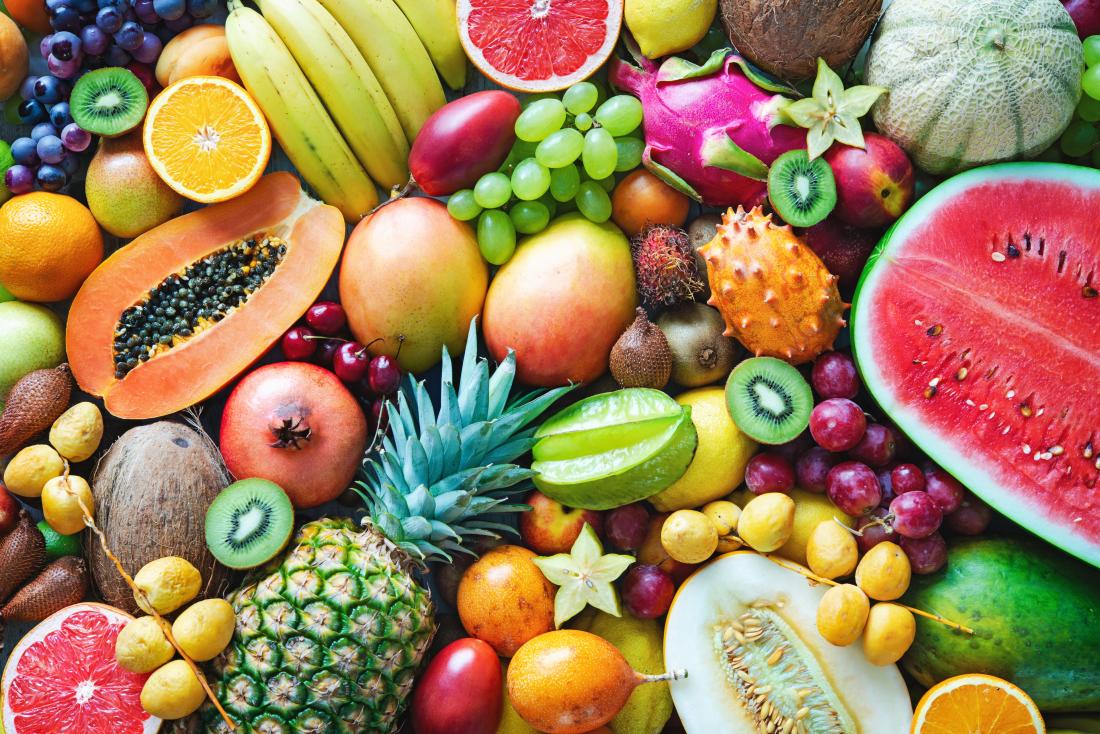 Because It's The Weekend, We want to quickly remind you that eating fruits and vegetables is very Important!
Read with us.
Sufficient intake of fruits and vegetables has been associated with a reduced risk of chronic diseases and body weight management. So in order to equip your body system with all the strength it needs to fight against sicknesses, And to look more good, Eat more fruits.
Make it a habit to add enough fruits and vegetables to your food time table.
Existing data suggests that despite the protective effects of fruits and vegetables, their intakes are still inadequate in many countries, especially developing ones.
The need for adequate intake of fruits and vegetables can not be overemphasized. We can list almost all the health benefits there is in fruits and vegetables consumption, But it still won't be adequately emphasized.
SO, JUST CONSUME MORE FRUITS AND VEGETABLES for your own good!
We hope this information goes a long way for you health-wise.
DO HAVE A BEAUTIFUL WEEKEND!