Footballers 3.5 times more likely to die from brain trauma – Study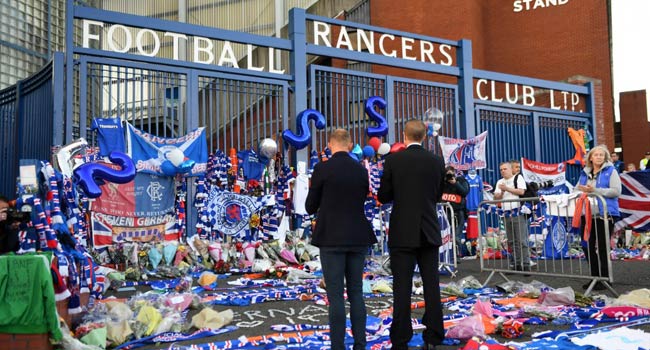 A new study carried out by Glasgow University has found former footballers are approximately three-and-a-half times more likely to die from neurodegenerative diseases than the general population.
The report, released on Monday was commissioned by England's Football Association and the Professional Footballers' Association to assess the medical records of 7,676 men who played professional football in Scotland between 1900 and 1976.
Their records were matched against more than 23,000 individuals from the general population, with the study led by consultant neuropathologist Dr Willie Stewart of Glasgow University.
His findings report that the "risk ranged from a five-fold increase in Alzheimer's disease, through an approximately four-fold increase in motor neurone disease, to a two-fold Parkinson's disease in former professional footballers".
Although footballers had a higher risk of death from neurodegenerative diseases, they were less likely to die of other common diseases, such as heart disease and some cancers, including lung cancer.
The study – titled 'Football's Influence on Lifelong Health and Dementia Risk' found that deaths in ex-footballers were lower than expected up to age 70 and higher than expected over that age.
Dr Stewart said in a statement: "An important aspect of this work has been the ability to look across a range of health outcomes in former professional footballers. This allows us to build a more complete picture of health in this population.
"Our data show that while former footballers had higher dementia rates, they had lower rates of death due to other major diseases.
"As such, whilst every effort must be made to identify the factors contributing to the increased risk of neurodegenerative disease to allow this risk to be reduced, there are also wider potential health benefits of playing football to be considered."
Earlier this year, UEFA requested for a change in the game's laws to reduce the pressure on the medical staff and give doctors more time to assess head injuries off the pitch, so that no concussed player returns to the field of play.
"The whole game must recognise that this is only the start of our understanding and there are many questions that still need to be answered," said FA chairman Greg Clarke said.
"It is important that the global football family now unites to find the answers and provide a greater understanding of this complex issue. The FA is committed to doing all it can to make that happen."
Outgoing PFA chief executive Gordon Taylor has been strongly criticised for his lack of action on the subject, in particular by the family of former West Bromwich Albion striker Jeff Astle, whose 2002 death from chronic traumatic encephalopathy (CTE) was linked to repeatedly heading heavy leather footballs.
Taylor said it was now "incumbent on football globally to come together to address this issue in a comprehensive and united manner".
He added: "Research must continue to answer more specific questions about what needs to be done to identify and reduce risk factors."
AFP
LUTH Doctor Slumps And Dies After 72hrs Call In The Neurosurgery Unit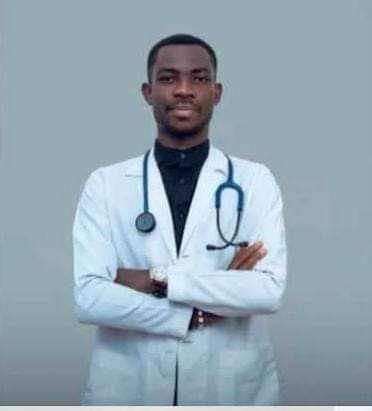 Outrage As LUTH Doctor Dies After 72-hour Non-stop Shift
Tweeps have taken to X to share their thoughts on the death of a young doctor, identified as Dr. Umoh Michael, who died on Sunday after allegedly working 72 hours straight.
According to reports, Michael died during a church service at the United Evangelical Church on September 17. He was said to have worked a 72-hour non-stop shift at the Lagos University Teaching Hospital, Idi-Araba, where he was a resident doctor.
Doctors under the aegis of the Association of Resident Doctors, LUTH chapter, in a letter addressed to the Chief Medical Director, LUTH, Prof. Wasiu Lanre Adeyemo, attested to the fact that the young doctor was overworked.
They claimed Michael returned home at about 3:00 a.m. Sunday after a 72-hour shift in the hospital, adding that he had barely slept in their apartment before that day.
The statement partly read, "We the house officers are in deep grief over the loss of our colleague, a co-house officer (Dr Umoh Michael) who died on 17th September, 2023, after having a 72hrs call in the Neurosurgery Unit.
"He is said to have been on call 72hrs before arriving home on Sunday morning to get set for church service, reaching his worship center (United Evangelical Church) where he slumped in the church at about 11 am."
"His roommate attested to the fact that Umoh Michael had barely slept in their apartment over the past one week as he was always on call or the day he returned home was around 3 a.m. after surgeries and other activities in the Neurosurgery Unit."
Reacting to the sad incident, LUTH's Public Relations Officer, Omolola Fakeye, who spoke on an online platform (not PUNCH) Online said, "It is not true that anybody worked for 72 hours. I have not been briefed about his death.
"We were at a programme yesterday (Monday), but I will find out; I can't say anything now. I will check the medical report of what could have happened because anybody can say anything, but the medical report will show us what happened."
May his soul rest in peace.
Why You Need To Drink More Water Than You Use To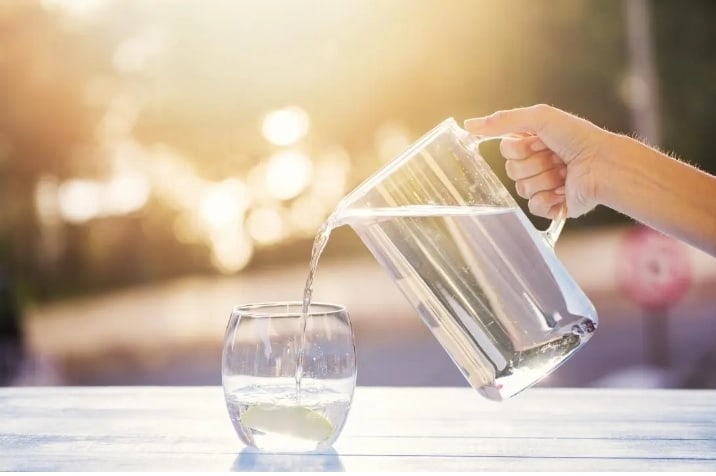 Hello! It's the weekend, And as usual, We want to share some quick important healthy living tips with you.
Today, We will be sharing on the IMPORTANCE OF DRINKING ENOUGH WATER.
Do you know that Adult humans are 60 percent water, and our blood is 90 percent water? Now, There isn't an agreed quantity of water that must be consumed daily. You only need to drink as plenty as you should.
Water can be said to be one of the highest natural medicines to man, As it helps avoid a lot of sicknesses like kidney stones, And it also helps in their healing process.
Here are a few importance of drinking enough water;
1. It boosts skin health and beauty: With dehydration, the skin can become more vulnerable to skin disorders and premature wrinkling.
2. It cushions the brain, spinal cord, and other sensitive tissues: Dehydration can affect brain structure and function. It is also involved in the production of hormones and neurotransmitters. Prolonged dehydration can lead to problems with thinking and reasoning.
3. It regulates body temperature: Water that is stored in the middle layers of the skin comes to the skin's surface as sweat when the body heats up. As it evaporates, it cools the body. In sport.
4. The digestive system depends on it: The bowel needs water to work properly. Dehydration can lead to digestive problems, constipation, and an overly acidic stomach. This increases the risk of heartburn and stomach ulcers.
5. Adequate water flushes body waste easily: For sweating and removal of urine and feces.
6. The airways need it: When dehydrated, Airways are restricted by the body in an effort to minimize water loss. This can make asthma and allergies worse.
7. It helps maintain body blood pressure.
8. It prevents kidney damage: The kidneys regulate fluid in the body. Insufficient water can lead to kidney stones and other problems.
9. Consuming enough water instead of sweetened drinks helps with weight loss.
10. Joint Lubrication: Cartilage, found in joints and the disks of the spine, contains around 80% water. Dehydration can reduce the joints' shock-absorbing ability, leading to joint pain.
Please drink enough water!
Just Eat More Fruits And Vegetables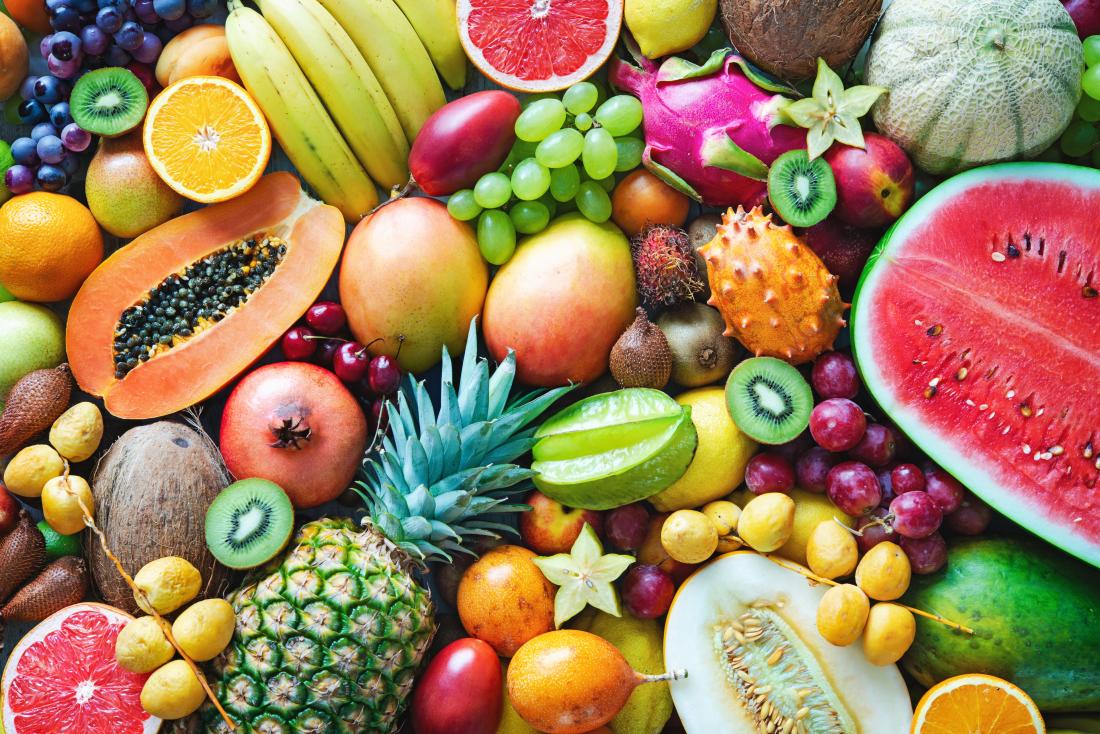 Because It's The Weekend, We want to quickly remind you that eating fruits and vegetables is very Important!
Read with us.
Sufficient intake of fruits and vegetables has been associated with a reduced risk of chronic diseases and body weight management. So in order to equip your body system with all the strength it needs to fight against sicknesses, And to look more good, Eat more fruits.
Make it a habit to add enough fruits and vegetables to your food time table.
Existing data suggests that despite the protective effects of fruits and vegetables, their intakes are still inadequate in many countries, especially developing ones.
The need for adequate intake of fruits and vegetables can not be overemphasized. We can list almost all the health benefits there is in fruits and vegetables consumption, But it still won't be adequately emphasized.
SO, JUST CONSUME MORE FRUITS AND VEGETABLES for your own good!
We hope this information goes a long way for you health-wise.
DO HAVE A BEAUTIFUL WEEKEND!