Sophos identifies Coronavirus "safety measures" scam email, lists measures to avoid it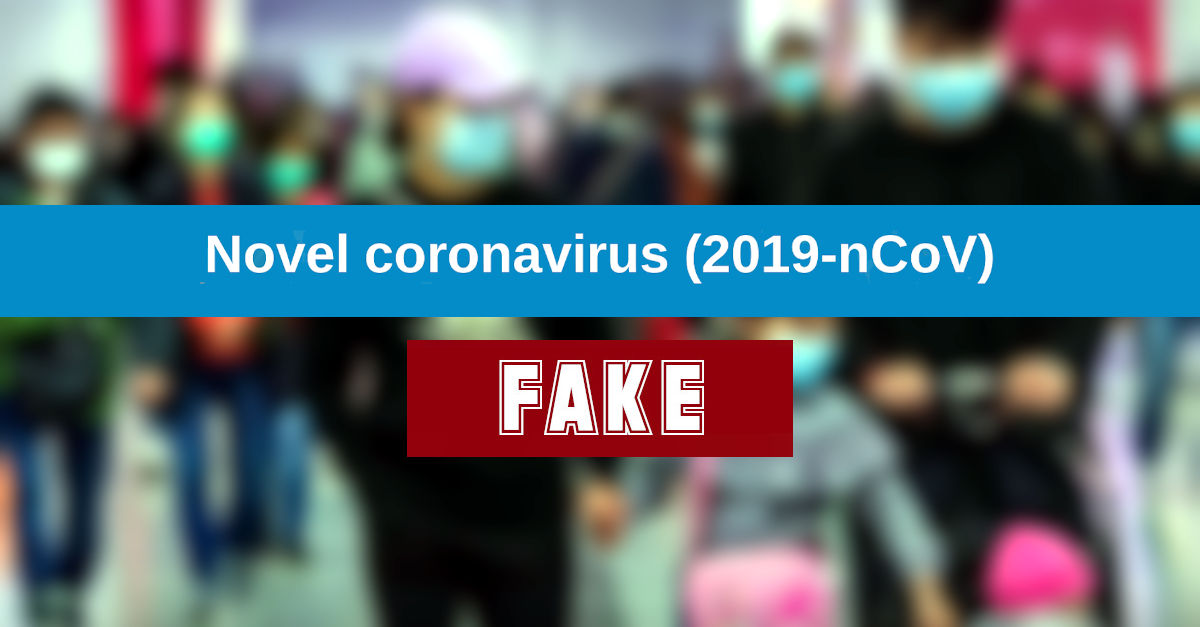 BY: Sandra Ani
Cybercrooks love a crisis, because it gives them a believable reason to contact you with a phishing scam, Sophos has said, as it alerts individuals and businesses on the Coronavirus "safety measures" email is a phishing scam.
Sophos evolves to meet every new challenge, protecting more than 400,000 organizations of all sizes in more than 150 countries from today's most advanced cyber threats.
Powered by SophosLabs, its cloud-native and AI-enhanced solutions are able to adapt and evolve to secure endpoints and networks against never-before-seen cybercriminal tactics and techniques.
Sophos Security Team reported of the current scam that uses the coronavirus to lure unsuspecting businesses and people with the email which carries the logo of the World Health Organization and states:
.Go through the attached document on safety measures regarding the spreading of corona virus.
.Click on the button below to download
.Symptoms common symptoms include fever, coughcshortness of breath and breathing difficulties.
Sophos said that fortunately, at least for fluent speakers of English, the criminals have made numerous spelling and grammatical mistakes that act as warning signs that this is not what it seems.
"The link you're asked to click on is similarly, and fortunately, dubious.
"Firstly, it seems to be a compromised music site with a weird name that doesn't have any obvious connection to any well-known health organisation; secondly, it is an HTTP site, not an HTTPS site, which is sufficiently unusual these days to be suspicious in its own right.
"Nevertheless, the scam page itself is incredibly simple – it can't have taken the crooks more than a few minutes to put together – and visually effective.
"The fake page consists of the official, current home page of the World Health Organisation (WHO) with an unassuming popup form on top of it.
"It doesn't just look like the WHO's page in the background, it is the WHO's page, rendered in a frame that's embedded in the fake site:
"You can see why someone who's nervous about the coronavirus issue, or who has friends and family in the main areas of infection, or who wants to do the right thing by learning more about preventing the spread of the disease…
"…might fill in the form, perhaps because they are feeling pressurised by (or not thinking clearly because of) the subject matter.
"Indeed, many companies have already sent emails to their staff to offer advice, so reading additional information that is allegedly from the WHO sounds like a sensible and responsible thing to do.
"Of course, if you put in your email address or your password and click through, you'll be submitting the filled-in web form to the crooks.
"Worse still, you'll be submitting it over an unencrypted connection.
"So anyone else on the same network as you, for example in your hotel lobby or the coffee shop, could potentially capture your network traffic and see the username and password you just put in.
"Once you've clicked the [Verify] button, the crooks simply redirect you to the real WHO site at who DOT int, which looks just like the previous page you were on, minus the popup form…
"…with the rather obvious exception that the address bar now looks (and is) correct, displaying the genuine WHO website name, showing a padlock and – if you click through and view the web certificate – a certificate that shows up as issued to the WHO itself.
Sophos also offered measures on what to do about it:
Never let yourself feel pressured into clicking a link in an email. Most importantly, don't act on advice you didn't ask for and weren't expecting. If you are genuinely seeking advice about the coronavirus, do your own research and make your own choice about where to look.
Don't be taken in by the sender's name. This scam says it's from "World Health Organization", but the sender can put any name they like in the From: field.
Look out for spelling and grammatical errors. Not all crooks make mistakes, but many do. Take the extra time to review messages for telltale signs that they're fraudulent – it's bad enough to get scammed at all without realising afterwards that you could have spotted the fraud up front.
Check the URL before you type it in or click a link. If the website you're being sent to doesn't look right, stay clear. Do your own research and make your own choice about where to look.
Never enter data that a website shouldn't be asking for. There is no reason for a health awareness web page to ask for your email address, let alone your password. If in doubt, don't give it out.
If you realise you just revealed your password to imposters, change it as soon as you can. The crooks who run phishing sites typically try out stolen passwords immediately (this process can often be done automatically), so the sooner you react, the more likely you will beat them to it.
Never use the same password on more than one site. Once crooks have a password, they will usually try it on every website where you might have an account, to see if they can get lucky.
Turn on two-factor authentication (2FA) if you can. Those six-digit codes that you receive on your phone or generate via an app are a minor inconvenience to you, but are usually a huge barrier for the crooks, because just knowing your password alone is not enough.
"One-Chance" Victim Dies After Abuja Hospital Allegedly Denied Her Treatment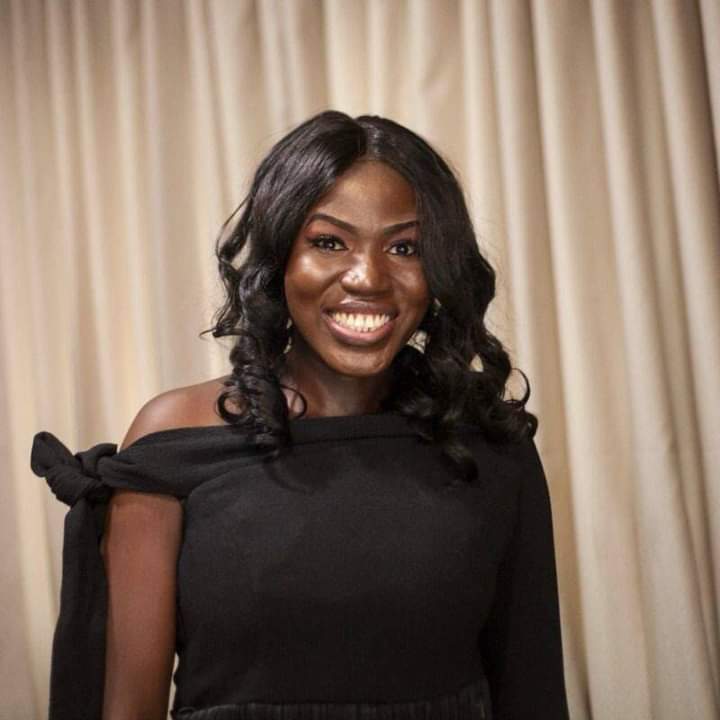 A young lady, Greatness Olorunfemi, a victim of 'one-chance' operators in Abuja, has died after an Abuja hospital allegedly refused to attend to her.
An X user, #Gbemilekhe, who shared the story on Friday, alleged that the hospital in the Maitama area of Abuja asked for a police report before treatment could commence. Olorunfemi sadly passed moments later.
"Greatness was pushed out of a moving vehicle by one-chance criminals in Abuja.
"She was rushed to Maitama General Hospital, and they refused to attend to her, demanding a police report. She died afterwards," the tweet read.
One #Nwaadaz on X, who claimed to be a friend of Olorufemi, shared more details of the sad incident, saying the assailants stabbed Olorunfemi, who bled to death after the hospital rejected her.
"Maitama General Hospital refused to attend to my friend who was stabbed by a one-chance driver in Abuja. They allowed her to bleed to death and locked the emergency ward against her because she didn't have a police report!! Nigeria has failed Greatness!," the user tweeted.
Here's the video report.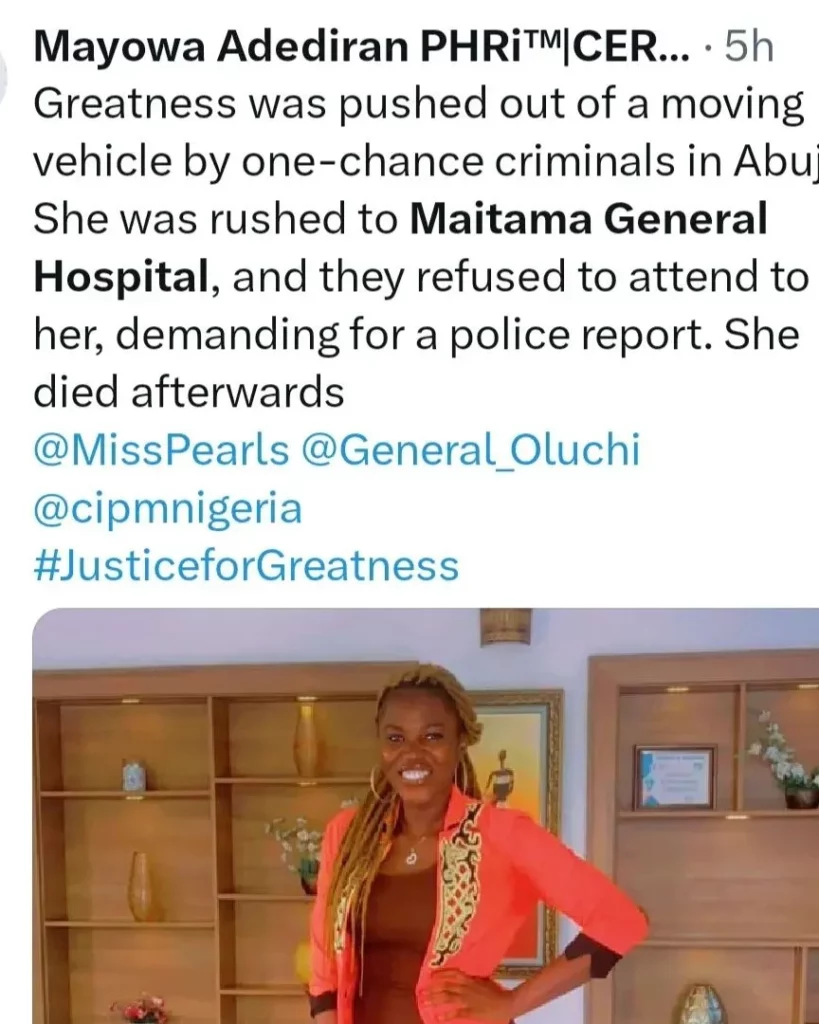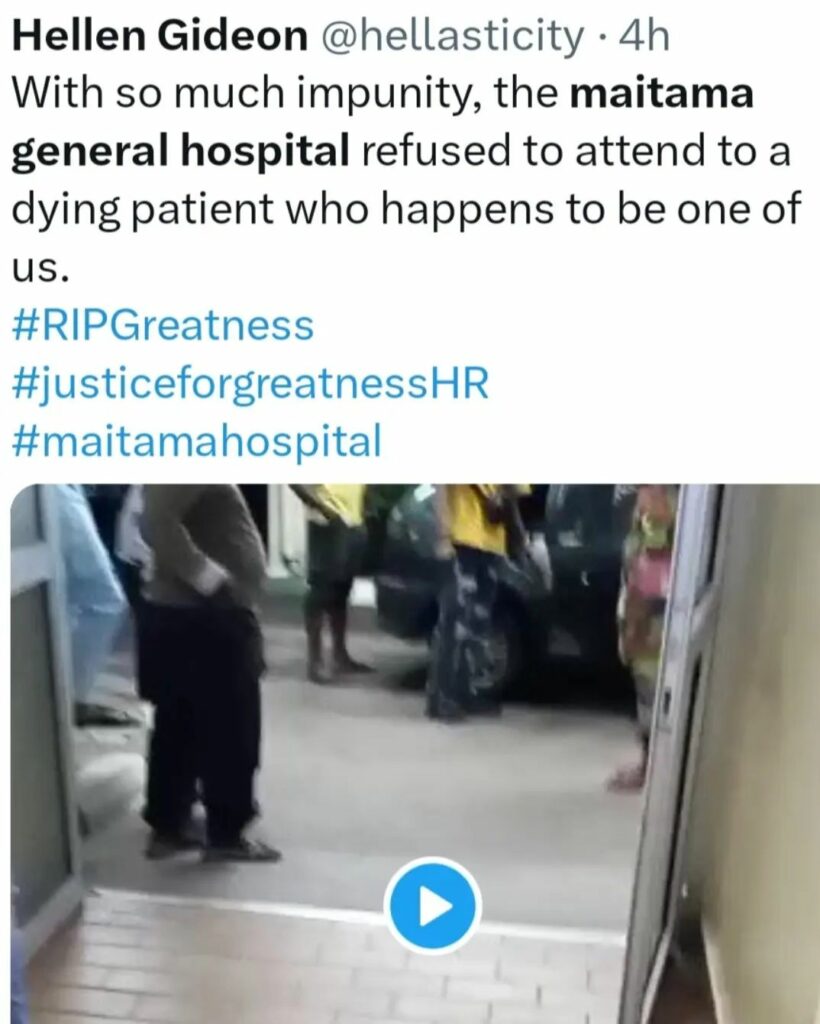 Nelson Mandela's Granddaughter, Zoleka Dead; She Wrote A List Of People Not Allowed At Her Funeral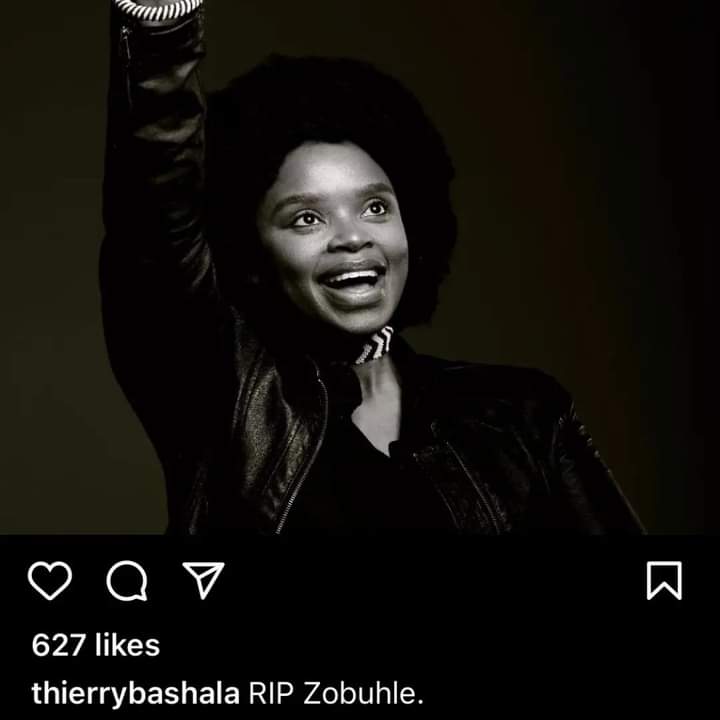 The list revealed includes her ex-husband and father of two of her kids, Thierry Bashala.
Although Bashala had mourned her on Instagram after her death.
Zoleka also listed some relatives who sexually abused her. She said those on the list with a dot (.) against their names abused her sexually and are not allowed near her dead body.
She added on the list that she is close to including her sisters, dad, and step mom to the list.
Zoleka died on Sept. 25, 2023, after a long battle with cancer.
The author had survived cancer twice, before it came back a third time and she passed at the age of 43.
She was treated for breast cancer in 2011. It returned in 2016 and she beat it again. Sadly, she announced in August 2022 that she had been diagnosed with bone metastasis.
Via her instagram account where she documents her journey, she disclosed that the cancer had mestastasized to her bones and liver.
Sadly, she died earlier this week, leaving behind 4 of her 6 children.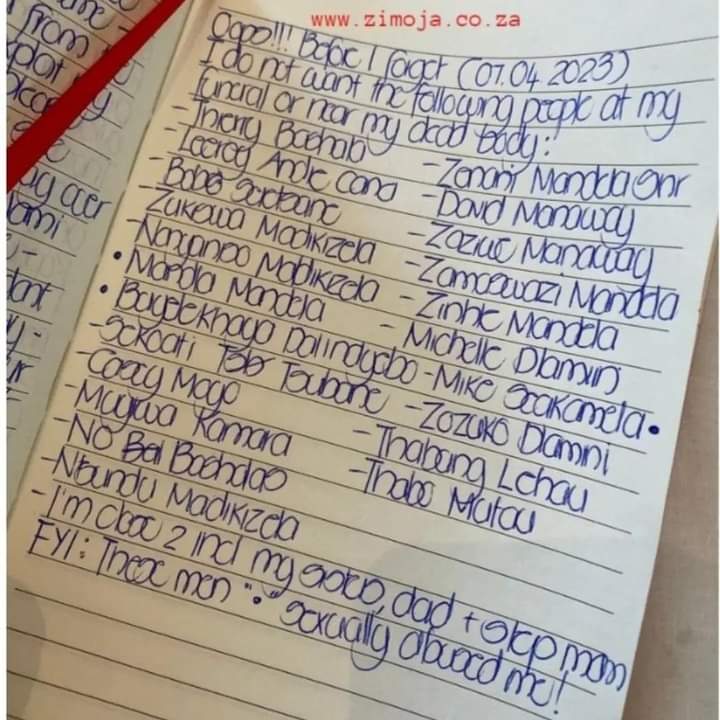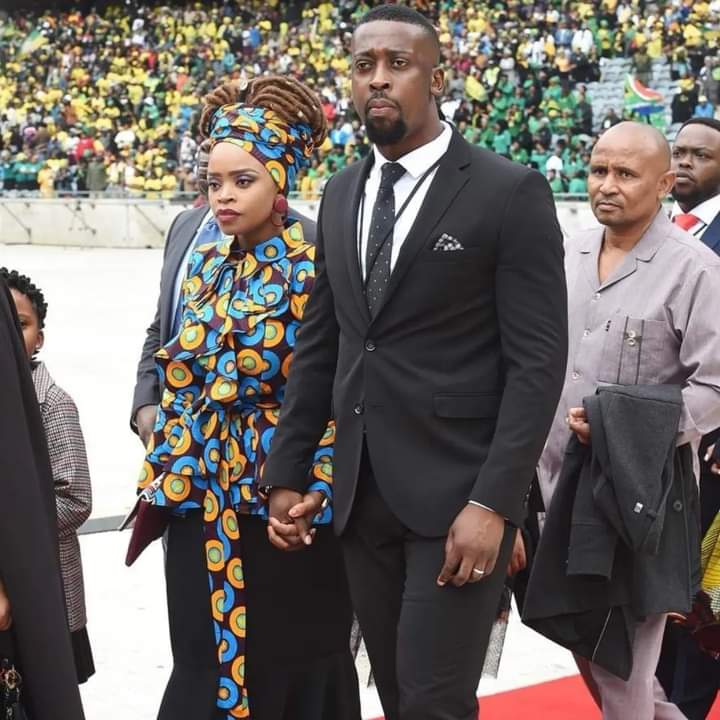 May her soul rest in peace.
Protest As New Minister For Works, Dave Umahi Locks Out Late Comers From Work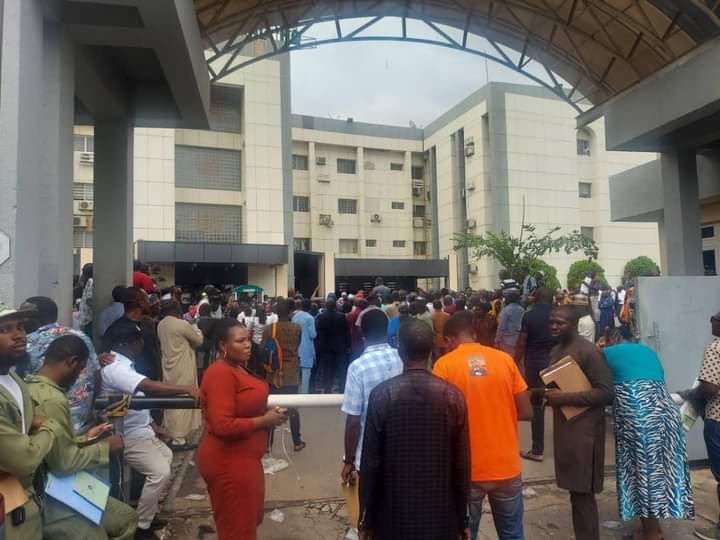 There was apprehension at the Works ministry on Thursday as protesting civil servants asked for the Removal of the new minister, Dave Umahi, After he locked out over 300 staff and directors who resumed work late.
The public servants expressing their displeasure also demanded an apology from the minister.
Earlier, the minister upon resumption at 9.30 am was said to have prevented workers who came to work late from gaining access to the ministry for over four hours.
However, after the gate was opened, the workers, comprising both Housing and Works Ministry, refused to enter the ministry and resorted to an impromptu protest barricaded the entrance gates.