Sophos introduces "Xstream" version of XG Firewall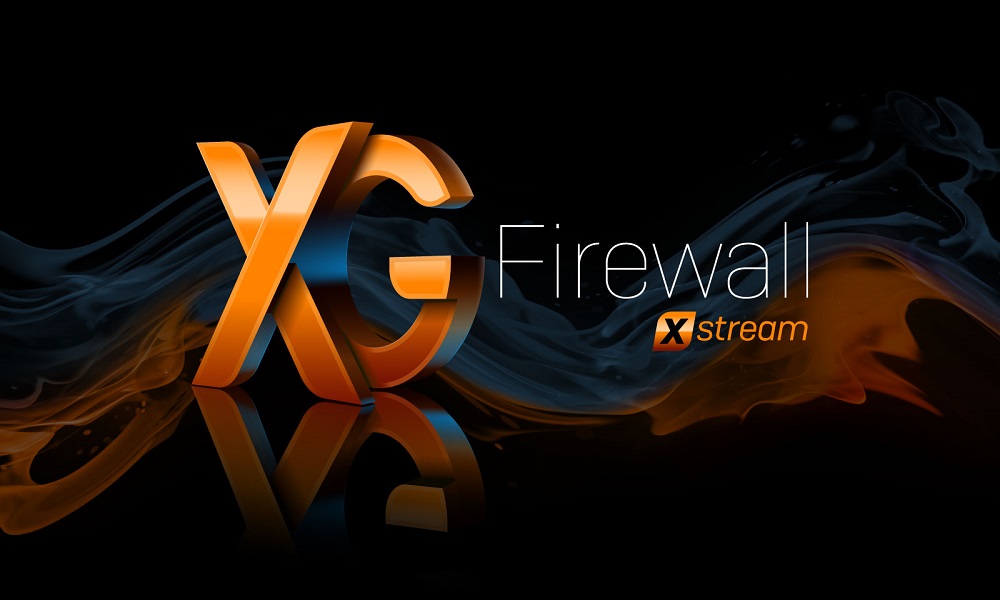 BY: Nmerichukwu Igweamaka
The global leader in next-generation cybersecurity, Sophos has introduced a new "Xstream" architecture for Sophos XG Firewall with high performance Transport Layer Security (TLS) traffic decryption capabilities that eliminate significant security risk associated with encrypted network traffic, which is often overlooked by security teams due to performance and complexity concerns.
GrassRoots.ng understand that the XG Firewall now also features AI-enhanced threat analysis from SophosLabs and accelerated application performance.
Sophos today also published the SophosLabs Uncut article, "Nearly a Quarter of Malware now Communicates Using TLS," which explains how 23% of malware families use encrypted communication for Command and Control (C2) or installation.
The article details, for example, three common and ever-present Trojans – Trickbot, IcedID and Dridex – that leverage TLS during the course of their attacks. Cybercriminals also use TLS to hide their exploits, payloads and stolen content and to avoid detection. In fact, 44% of prevalent information stealers use encryption to sneak hijacked data, including bank and financial account passwords and other sensitive credentials, out from under organizations.
"As SophosLabs' research demonstrates, cybercriminals are boldly embracing encryption in an attempt to bypass security products. Unfortunately, most firewalls lack scalable TLS crypto capabilities and are unable to inspect encrypted traffic without causing applications to break or degrade network performance," said Dan Schiappa, chief product officer at Sophos.
"With the new Xstream architecture in XG Firewall, Sophos is providing critical visibility into an enormous blind spot while eliminating frustrating latency and compatibility issues with full support for the latest TLS 1.3 standard. Sophos' internal benchmark tests have clocked a two-fold performance boost in the new XG TLS inspection engine as compared to previous XG versions. This is a game changer," Dan added.
Latency too often deters IT admins from using decryption, as seen in an independent Sophos survey of 3,100 IT managers in 12 countries. The survey white paper, The Achilles Heel of Next-Gen Firewalls, reports that while 82% of respondents agreed TLS inspection is necessary, only 3.5% of organizations are decrypting their traffic to properly inspect it.
Key new features of XG Firewall include:
· Inspection of TLS 1.3 to detect cloaked malware: New port-agnostic TLS engine doubles crypto operation performance over previous XG versions
· Optimized critical application performance: New FastPath policy controls accelerate performance of SD-WAN applications and traffic, including Voice over IP, SaaS and others, to up to wire speed
· Adaptive traffic scanning: The newly enhanced Deep Packet Inspection (DPI) engine dynamically risk-assesses traffic streams and matches them to the appropriate threat scanning level, enhancing throughput by up to 33% across most network environments
· Threat analysis with SophosLabs intelligence: Provides network administrators with the SophosLabs AI-enhanced threat analysis needed to understand and adjust defenses to protect against a constantly changing threat landscape
· Comprehensive cloud management and reporting in Sophos Central: Centralized management and reporting capabilities in Sophos Central provide customers with group firewall management and flexible cloud reporting across an entire estate without additional charge
· Integration with Sophos Managed Threat Response (MTR) service: Customers of XG Firewall who also subscribe to the Sophos MTR Advanced service will have deeper actionable intelligence to prevent, detect and respond to threats, as a result of the integration
"Sophos' new XG Firewall offers a wide array of enterprise-caliber features, with a growing installed base that is now one of the industry's most widely deployed next-generation firewalls," Eric Parizo, senior analyst for enterprise IT strategy, (according to Omdia, Enterprise Decision Maker, January 2020. Results are not an endorsement of Sophos or SophosLabs. Any reliance on these results is at the third-party's own risk). "XG Firewall can win against industry competitors in large part because of Sophos Central, its SaaS-based, single-pane-of-glass management system for overseeing deployment, management, policy, updates, and response, with optional log management and analytics. This cloud management platform with the Firewall Management and Reporting feature, plus the TLS inspection, position Sophos XG Firewall as a compelling option for a wide variety of organizations."
"At Convergent Information Security Solutions, we are engaged in the management and monitoring of both perimeter and internal cybersecurity for our customers, and until now we were somewhat limited in our ability to monitor SSL/TLS encrypted data streams. Sophos XG Firewall helps us solve this problem efficiently and affordably with the new accelerated DPI engine in the latest version.
"This, combined with new automatically-managed custom IPS rule sets, gives us much more visibility into encrypted traffic going through the network than we ever had before. This feature will immensely improve our customers' security and we consider this to be critical, based how broadly cybercriminals are capitalizing on TLS encryption to cover-up and carry out their attacks," said Bruce Kneece, CTO of Columbia, S.C.-based Convergent Information Security Solutions. "We're also aware of how fast cyberattacks are morphing. With the ability to scan for potentially dangerous files transported inside of SSL/TLS tunnels, in addition to the zero-day detection engine of Sandstorm, we can provide better, faster customer protection, detection and service."
Sophos XG Firewall is available in the cloud-based Sophos Central platform alongside Sophos' entire portfolio of next-generation cybersecurity solutions. Sophos' unique Synchronized Security approach empowers these solutions to work together for real-time information sharing and threat response.
Nigerian Senate Confirms Appointment Of CBN Governor Nominee Yemi Cardoso, And Four Deputies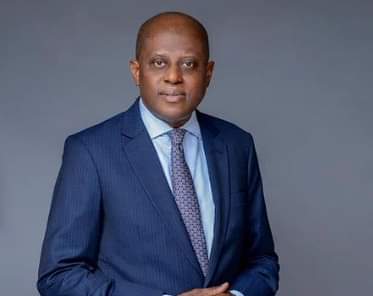 The Nigerian Senate has confirmed the appointment of Yemi Cardoso as the Central Bank of Nigeria (CBN) governor and four others as deputy governors of the apex bank.
Their appointment was confirmed after their screening by the upper legislative bodytoday September 26. The deputy governors who were confirmed are Emem Nnana Usoro, Muhammad Sani Abdullahi Dattijo, Philip Ikeazor, and Bala Bello.
"The nomination of Olayemi Cardoso is hereby confirmed as governor of the Central Bank of Nigeria (CBN)," Senate President Godswill Akpabio said
Before their confirmation, the nominees had answered questions on matters related to economic and other policies. During the screening, Cardoso promised to embrace compliance, assuring that under his leadership, the apex bank would remain apolitical.
"I believe that the Central Bank under our watch will have no choice but to embrace a culture of compliance. We will not wait for oversight to come and tell us what to do. We will ensure that by the time the system is passing through us, we catch it and we deal with it," said Cardoso who promised zero tolerance for abuse of compliance. That is a cultural shift, a change in mindset, but we will make sure it happens," Cardoso said
CBN confirms Emefiele's Resignation As Cardoso Assumes Office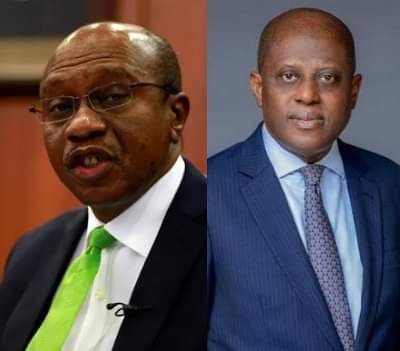 Olayemi Michael Cardoso who was recently nominated by President Bola Ahmed Tinubu, as the acting Governor of the Central Bank of Nigeria CBN on Friday, September 22, 2023, pending his confirmation by the Senate. A statement released by the apex bank says Cardoso's assumption follows the resignation of the immediate past governor of the bank, Godwin Emefiele,
The statement added that the Deputy-Governors-Designate of the bank have also assumed duty, in acting capacities, sequel to the formal resignation of Mr. Folashodun Shonubi, Mrs. Aishah Ahmad, Mr. Edward Lametek Adamu, and Dr. Kingsley Obiora as Deputy Governors of the CBN.
''Dr. Cardoso and his colleagues subscribed to the relevant oaths of office at a brief ceremony held at the Bank's Head Office in Abuja, on Friday, September 2023, and have since settled down to the task of administering monetary and financial sector policies of the FederalGovernment."
An Economic and Development Policy Advisor, Financial Sector Leader, former Chairman Citi Nigeria and Commissioner for Economic Planning and Budget in Lagos, Cardoso brings over three decades of managerial experience on board. He is an alumnus of Aston University, Birmingham, United Kingdom, where he studied managerial and administrative studies. He also holds a Master's degree in Public Administration from the Harvard Kennedy School, United States of America.
It will be recalled that Dr. Cardoso and his colleagues were appointed to their respective positions at the Bank on September 15, 2023, subject to their confirmation by the Senate.
Federal Government To Stop Fuel Importation In February 2024 – Minister Of State For Petroleum Resources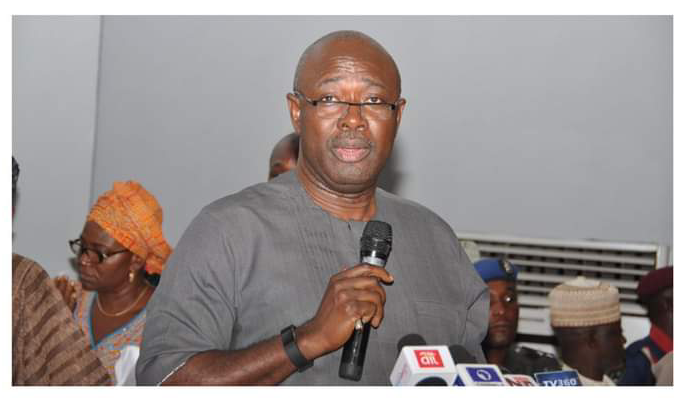 The Minister of State for Petroleum Resources, Oil, Heineken Lokpobiri has said that the federal government will stop fuel importation in February 2024.
Speaking during a working visit to the Port Harcourt Refining Company in Eleme, Rivers State, Lokpobiri stated that Port Harcourt refinery would commence operations before the end of 2023, precisely in December, while Warri refinery which is also undergoing rehabilitation and will start refining petroleum products by February.
The Minister who expressed happiness with the level of work done at the Port Harcourt refinery, said the $1.5bn rehabilitation work will ensure that the facility refines up to 60,000 barrels of crude per day when completed by the end of 2023.
Lokpobiri said the essence of the inspection was to ensure the timely rehabilitation of the Port Harcourt Refinery and the completion of other refineries in the country at the scheduled dates.
The Minister said;
"The essence of today's inspection is to come see the extent of work done at the Port Harcourt Refinery and we are happy with the level of work done here.
"From what we have seen here, we believe the project will be completed as scheduled. The Port Harcourt Refinery will come on board fully by the end of this year, 2023. Warri will start operating by the first quarter of next year and then, Kaduna will come on stream towards the end of next year.
"The Port Harcourt Refinery when completed is expected to produce about 54 to 60 barrels per day, while Warri refinery when it comes on stream by February, 2024 will produce 75 barrels of oil per day. If we add that to Dangote refinery we will be able to stop fuel importation and Nigeria can now have the benefits of full deregulation.