Enugu Nike Lake Hotel: Board Sends SOS To ECTDC As illegal Structures On Waterway Cause Overflow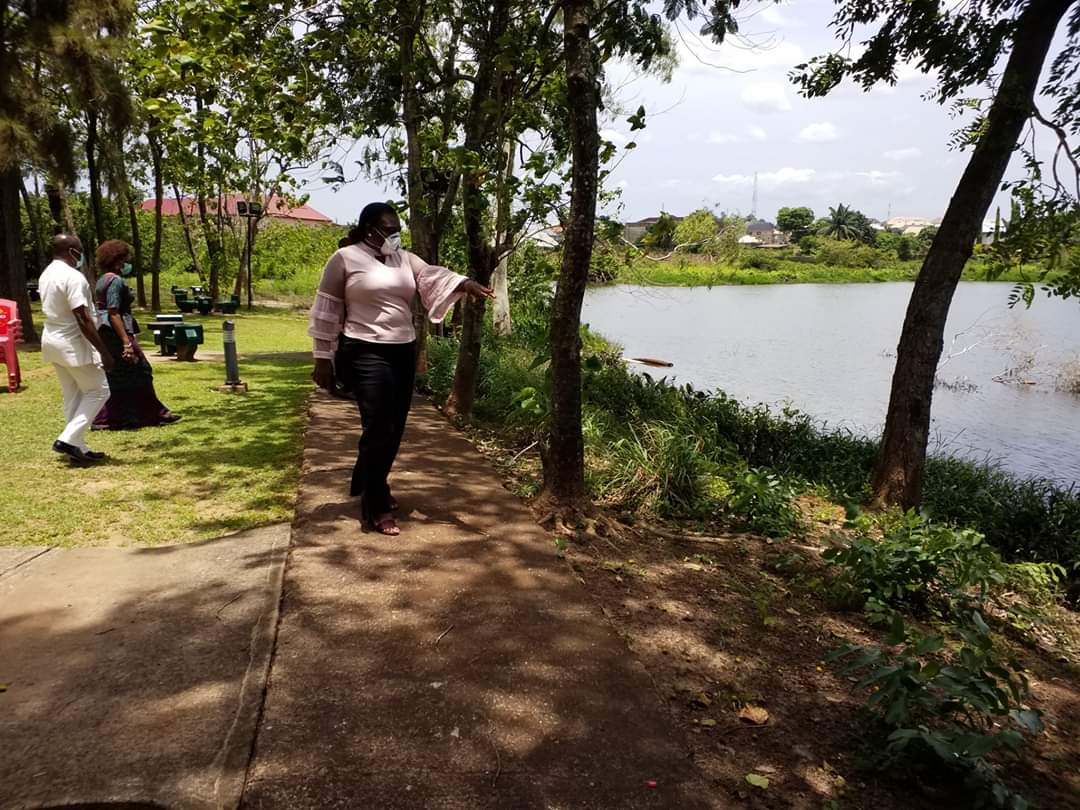 The Board of Directors of Nike Lake Resort Hotel, Enugu, has sent an SOS to the Enugu Capital Territory Development Authority (ECTDA) following the blockage of the lake with illegal structures which caused an overflow at the popular 'Omenala Bar' section of the hotel during the last rain in the state.
The Board made the call through its Chairperson, Dame (Barr.) Ugochi Madueke, when she led other members to identify some illegal structures that are blocking the flow of water in the lake.
The structures include concrete retaining walls and buildings.
Addressing newsmen, Dame Madueke expressed concern that if urgent intervention is not carried out by the ECTDA and other relevant government agencies to remove the illegal structures and protect the lake from such avoidable overflow, a recurrence of such ugly experience may pose a threat to the hotel "which this state and entire South East geo-political zone hold in high esteem".
The Board Chairperson noted that Governor Ifeanyi Ugwuanyi's administration is desirous of repositioning Nike Lake Resort Hotel, Enugu, to continue to play its leading role as a tourist attraction and centre for relaxation, stressing that "any act that is capable of undermining the realization of this vision will be discouraged".
According to her, "We are here on a rescue mission. As you can see, this is a water retainer built by whoever that owns this place. You can see "Stop Work" and "Remove" signs marked on the structure by the State Ministry of Environment on the 13th of February, 2020, and the owner has not done anything about it.
"This water retainer is stopping water from flowing in the lake. This retaining wall and other illegal structures inside and beside this lake were responsible for the recent overflow we encountered at the 'Omenala' Bar of this cherished hotel.
"If we don't stop this wall now as well as other structures affecting this lake, then it is going to be a problem not just to the 'Omenala' Bar but also to the main hotel and we won't allow it to happen.
"So, we are calling on the State Capital Territory Development Authority to come to our rescue and pull down these illegal structures on the waterway.
"This gas plant here, part of it is on the waterway and blocks the lake. The other buildings over there are also on the waterway and if we don't rescue this hotel now, especially the 'Omenala' Bar, we are going to have a big problem.
"So, we are begging the government, we are calling on Enugu Capital Territory Development Authority to come to our rescue.
"This is a matter of urgent public interest".
Other members of the Board who were part of the inspection include Barr. Francis Nnamani, Chijioke Jude Ugwu, Chris Ezema, Engr. Okechukwu Michael Igbonekwu, Mrs. Uche Onwuzu and HRH Igwe (Engr.) Chukwudi Ejeh.
N1Billion: LASG Designs Eligibility Form For Tourism Fund Applicant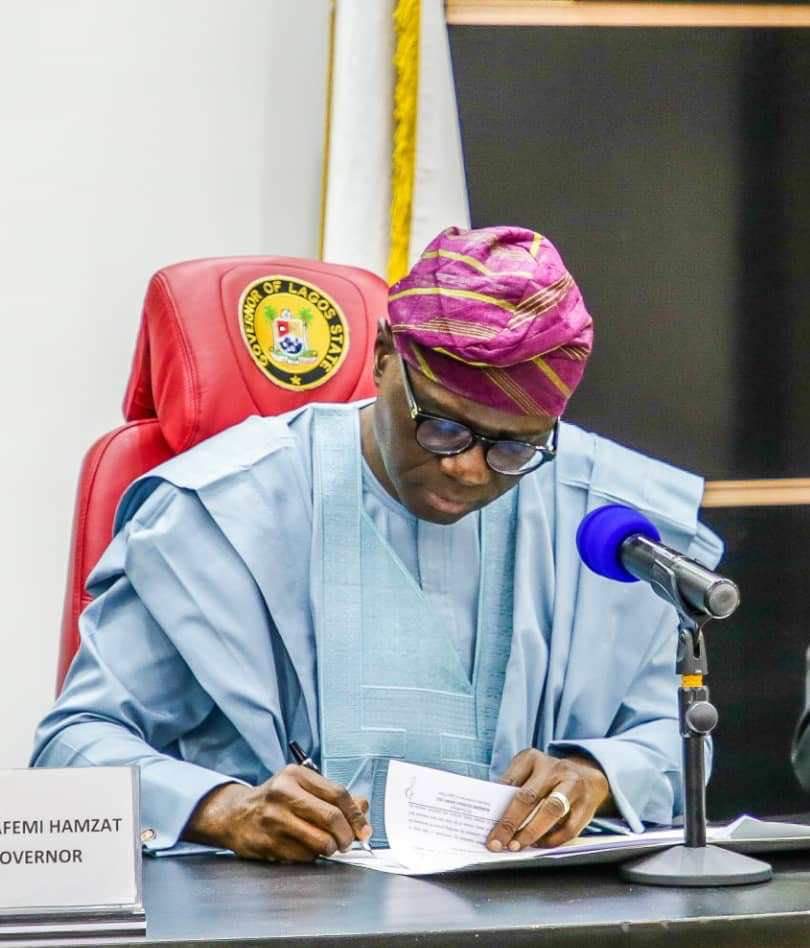 The Ministry of Tourism, Arts and Culture has designed an eligibility form for interested practitioners to have access to the N1 Billion seed capital for investment in the tourism and hospitality sector.
A statement issued at the weekend by the Commissioner for Tourism, Arts and Culture, Mrs. Uzamat Akinbile-Yussuf, said that the eligibility form is available at http://tsp.lagosstate.gov. ng for all interested persons to fill and generate a code upon completion of the online form.
Akinbile-Yussuf recalled that Governor Babajide Sanwo-Olu, as a result of the COVID-19 pandemic that shut down all tourism and entertainment-related businesses, announced the approval of N1 Billion seed capital to help drive new growth in the tourism sector, being one of the sectors affected by the deadly disease.
She stated that although the seed capital for the recovery and revitalisation of the hospitality sector is domiciled with Lagos State Employment Trust Fund (LSETF), the Ministry of Tourism, Arts and Culture decided to design a form that would help identify genuine practitioners, who have verifiable information domiciled with the Ministry.
Explaining the rationale behind the online form, the Commissioner stated that the exercise is to ensure judicious disbursement of funds to genuine and qualified practitioners in tourism, hospitality and entertainment-related businesses.
According to her, applicants for the seed capital must have their business within the creative and hospitality sector, been in existence for one year and duly registered with the Ministry of Tourism, Arts and Culture or Corporate Affairs Commission, CAC, depending on the nature of the establishment.
She added that the applicants must provide Evidence of Tax Compliance, register with Lagos State Residents' Registration Agency, LASRRA and provide Guarantors with sizable income, among other requirements.
Akinbile-Yussuf, however, implored interested and qualified practitioners to visit the Hotel and Licensing department of the Ministry of Tourism, Arts and Culture at Block 10, The Secretariat, Alausa Ikeja for further clarifications about the eligibility form and any other assistance or call 08023320906.
We Are Owners of Oriental Hotel, Lagos, Not Tinubu" – WEMPCO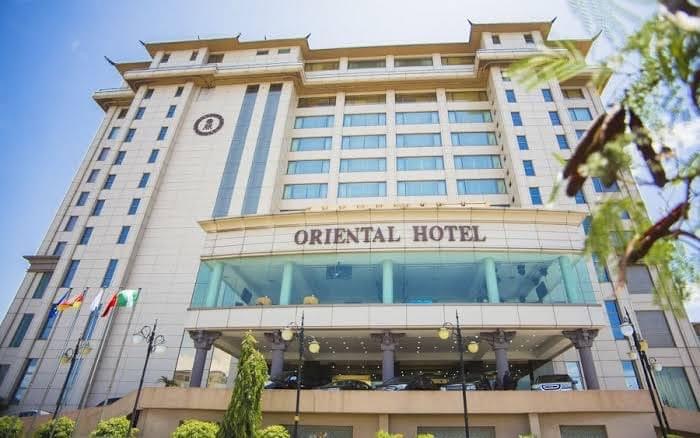 Western Metal Products Company (WEMPCO) Group, owners of Lagos Oriental Hotel, has denied insinuations in some quarters that it is owned by the national leader of the All Progressives Congress (APC), Asiwaju Bola Ahmed Tinubu.
In a statement by Taiwo Alli, Executive Director Corporate Affairs, Wempco Group the hotel's management said: "Western Metal Products Company (WEMPCO) Group, owners of Lagos Oriental Hotel, formally acknowledge that there was an attack on our property on October 20, 2020, when hoodlums armed with guns, knives and bottles, forcefully gained entrance to our facility, assaulted some of our security personnel and damaged properties.
"Unidentified individuals whose motives remain unknown to us have gone to town with a rather unfortunate narrative claiming that the Lagos Oriental Hotel is the investment of politicians, thereby exposing it to unwarranted attacks.
"Lagos Oriental Hotel is owned by the WEMPCO Group with 99percent shareholding. The WEMPCO Group of Companies was founded by businessman and entrepreneur Mr. K.F. Tung over fifty (50) years ago.
"The Lagos Oriental Hotel is a flagship in the Nigerian hospitality business but is not a flagship of the WEMPCO Group. It is an investment made by the Group in 2008, but not part of their core manufacturing business.
"At present, WEMPCO Group provides jobs for over 25,000 young Nigerians, affording them the opportunity to earn a living and gain useful experience. It is therefore unfortunate the attempt to disrupt our business and tarnish our image painstakingly built over the years.
"Speaking on the development, the Managing Director, Mr. Lawrence Tung noted that 'like other responsible businesses operating in Nigeria, Lagos Oriental Hotel is hopeful that closure will be brought to cases of injustice identified in the country. It is however important to protect our businesses from unwarranted attacks by individuals who may not be aware of the facts around our existence.
'We are fully cooperating with the authorities in their investigations into the remote and immediate causes of the incident that occurred on 20, October 2020 and assure our numerous clients and partners that we are working to ensure that normalcy returns to the hotel."
Transcorp To Reduce It's Workforce By 40 % Due To Covid-19 Impact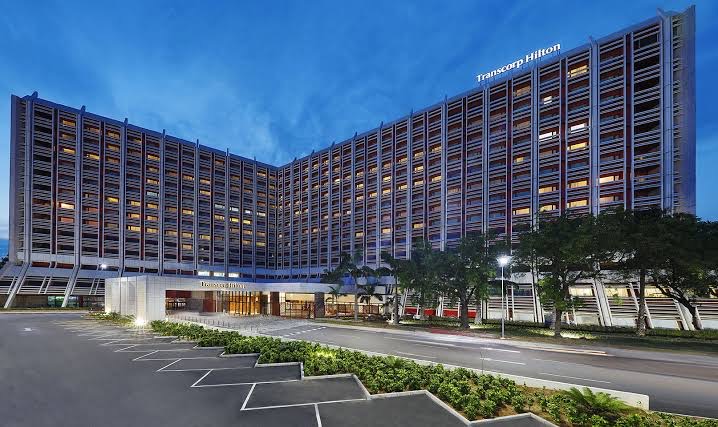 Th hospitality business remains of the most affected industry due to Covid-19 and Transcorp Hotels in Abuja is not left out.
The management announced on Thursday that it will reduce its workforce by 40 percent due to the impact of the COVID-19 pandemic on the hospitality business.
All executives of Transcorp Hilton in Abuja have also taken a pay cut as part of cost-saving strategies and we are looking at restructuring our business strategy and optimise operations, Dupe Olusola, the Managing Director said on Thursday.
According to Olusola, the occupancy level at the hotel dropped to its lowest of less than five percent.
"The impact of COVID-19 on the business is like nothing the company has ever witnessed. The hotel and hospitality industry in Nigeria has never faced a crisis that brought travel to a standstill, including the Ebola Virus Outbreak of 2014 and the recession of 2015," she said.
"The slow pick up of international travel, restriction on large gatherings, the switch to virtual meetings and fear of the virus, has drastically reduced demand for our hotels and occupancy levels to its lowest of less than 5%."
The managing director said staff were paid full salaries in March and April when the lockdown first began and has had to adopt several cost-saving initiatives since then.
"Despite the losses incurred we have fulfilled our obligations to staff. At the inception of the pandemic, we maintained a 100% salary payment to our over 900 employees in March and April. We also activated various cost-saving initiatives such as renegotiations of service contracts and restructuring of our loans.
"We suspended further commitment to buy fixed assets and operating equipment as well as reducing our energy consumption and maintenance costs. Despite undertaking these, it has become apparent that more fundamental changes need to be made for the business to survive.
"To this end, our workforce headcount will be reduced by at least 40%, and our reward system will be optimized."