LASG Distributes Maize, Sorghum To Farm Settlements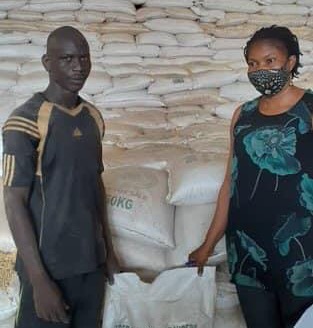 Lagos State Government has commenced the distribution of maize and sorghum to feed millers, farm settlements and other stakeholders in the livestock industry as mitigation measures to the COVID-19 pandemic, to boost agricultural production in the State and avert food scarcity in the coming years.
The State's Acting Commissioner for Agriculture, Ms. Abisola Olusanya, who made this known over the weekend, noted that the injection of these ingredients into the feed mill industry would have a multiplier effect on the input and output of the feed millers and consequently on food production.
Olusanya explained that maize being the major source of energy in the feed mill industry, as well as accounting for between 60 and 70% of the total ingredients used in feed formation and production, usually determines the final cost of the finished feed such that any fluctuation in the market price of maize also has direct effects on the finished feed.
She explained that the country's animal feed mill sector is undeveloped due to high production costs, stressing that the distribution of these ingredients to feed millers and farm settlements in the State would lead to a significant reduction in the production costs, increase of quality feeds and consequent availability of quality food to Lagosians.
In her words: "Nigeria's animal feed sector remains underdeveloped, largely due to high production costs. 70% of the operational costs of most poultry, aquaculture and other livestock operations go to feeds. The animal feed sector at over $2 billion continues to attract significant local and foreign investment in large scale feed mill operations".
"Recently, during the COVID-19 lockdown, the Federal Government of Nigeria presented the Lagos State Government with consignments of maize and sorghum; thus, the State Government approved the distribution of 3,300 Tonnes of Maize and 900 Tonnes of Sorghum to Feed Millers, Farm Estates and Settlements and other stakeholders in the animal feed industry across the State", Olusanya averred.
According to her, these feed millers include commercial feed millers, toll millers, ingredient sellers, distributors of finished feed and other stakeholders, as well as investors in the industry including the smallholder private livestock farmers such as the Sheep and Goat Farmers, and the Lagos Chapter of the Poultry Association of Nigeria, among others.
She gave the list of Farm Settlements and Estates that have benefited from the scheme to include the Ikorodu Farm Settlement, Odogunyan; Ajara Farm Settlement, Badagry; Araga Farm Settlement, Epe; Imota Farm Settlement, Ikorodu; Agbowa GFS/NDE Estate, Epe; Igboye Farm Settlement, Epe; Poultry Estates at Erikorodo, Ikorodu and Ayedoto in Ojo; Piggery Estates at Gberigbe, Ikorodu and Oke-Aro; Arable Crop Estate, Agbowa, Epe; Vegetable Estate, Yafm, Badagry; Fish Farm Estates at Odogunyan, Ikorodu and Ketu Ereyun in Epe.
Olusanya noted that the distribution would help the feed millers save time and money spent on searching for quality maize, shorten production time as well as reduce wastage of ingredients during production.
"Apart from ensuring that quality and affordable feed is produced, this distribution will also help our feed millers and other key actors in the animal feed industry to produce feed according to the recommended standard.

It is important to note that the overall aim here is to produce good quality feeds for our animals which will in effect help livestock and animal farmers to generate low mortalities, stimulate high productivity, produce a high rate of return on investments, produce quality food to Lagosians, sustain the industry's integrity while encouraging more investors to support the animal feed industry", Olusanya asserted.
The Acting Commissioner opined that the distribution is coming on the heels of the empowerment of 650 farmers in the State with maize seeds for the new planting season, adding that all these measures by the State Government were to cushion the effects of the COVID-19 pandemic and its threat to food security and availability in the State.
She, therefore, urged beneficiaries to make judicious use of these inputs to improve the animal feed industry, as it would go a long way in rearing healthy animals and in return produce quality food for Lagosians.
USAID partners WACOT Rice on N5b deal to boost Rice production in Kebbi State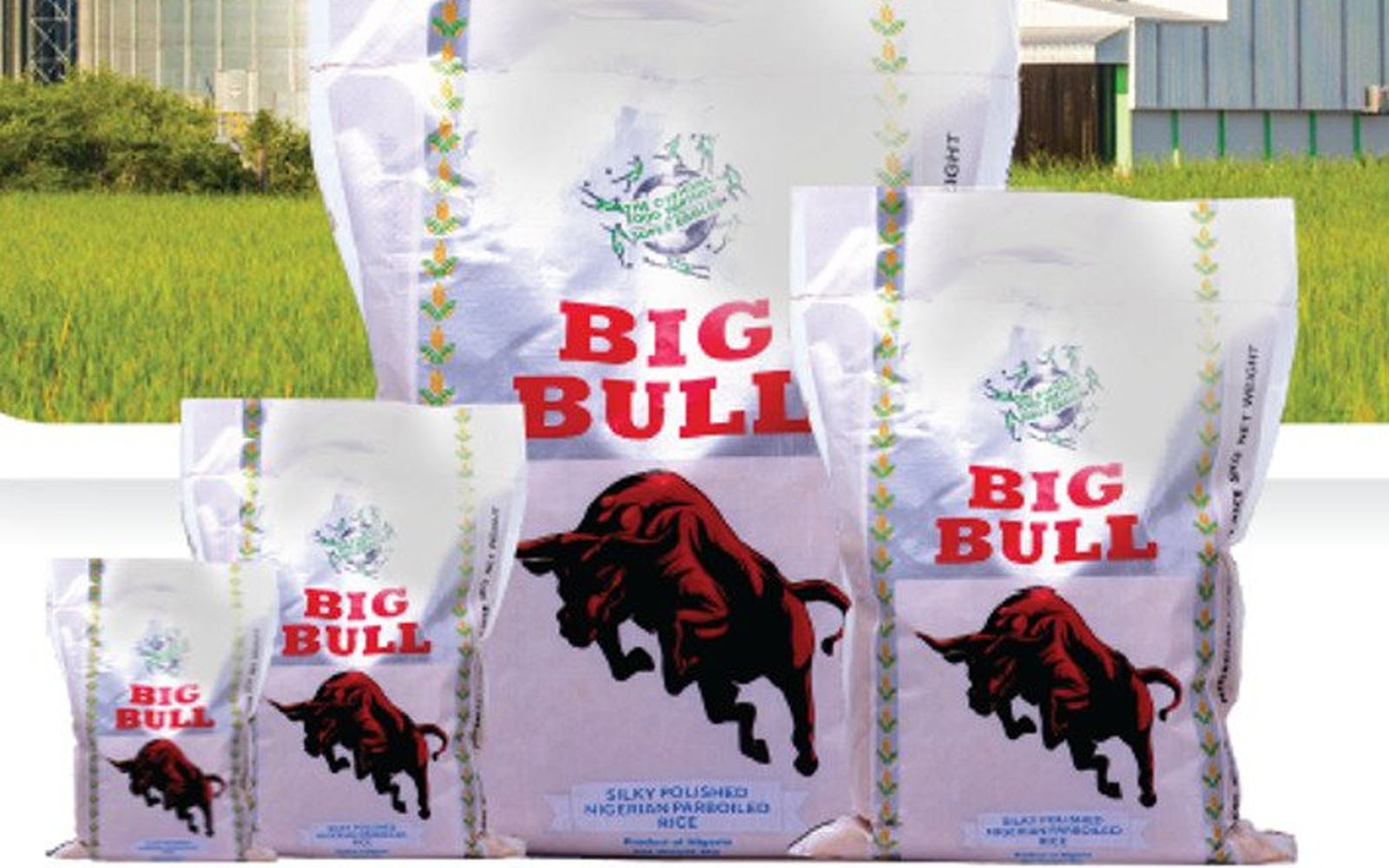 WACOT Rice Limited's (WRL) strategy to become West Africa's leading rice producer got a massive boost from the USAID-funded West Africa Trade and Investment Hub (WATIH).
The Nigerian based subsidiary of TGI Group recently signed a co-investment partnership with WATIH to the tune of $10.5 million (about N4.99 billion) to support the company's Argungu Rice Outgrower Expansion Project based in Kebbi State.
In this partnership, WRL will register an additional 5,143 farmers to complement its already existing outgrower network in the state.
These new farmers are expected to cultivate over 5,000 additional hectares of land thereby producing over 20,000 tons of paddy which will be utilised at WRL's 120,000-ton rice mill in Kebbi.
While receiving the good news, Executive Governor of Kebbi State, Senator Abubakar Atiku Bagudu said that the state government was pleased that the efforts of the Federal Government in agricultural revolution was being recognised by international bodies like USAID and WATIH.
He further said: "WACOT Rice Limited is the first major rice mill commissioned under the President Muhammadu Buhari administration and the support by both globally reputable organisations is a big boost for private sector investment in the Nigerian agriculture sector".
Governor Bagudu, who is the Vice Chairman of the National Food Security Council and also National Champion on Nigeria Rice Revolution, commended WRL for boasting the drive towards food security in Nigeria.
It is expected that this project will improve the lives and livelihoods of smallholder farmers in the region while addressing Nigeria's food security concerns.
The average smallholder farmer in Argungu, Kebbi State cultivates about half a hectare of land and earns less than $200 (N95,000) net income annually, barely sufficient to cover the needs of a household.
Although the Central Bank of Nigeria's Anchor Borrower Program has provided significant funding to rural farmers thereby increasing yields, many other farmers still struggle to get access to any form of finance.
This has hindered their ability to scale up their activities by increase the size of land they cultivate as well as yield and productivity.
Commenting on the development, Emir of Argungu, Alhaji Samaila Muhammad Mera described the partnership and the investment by WRL as a welcome development. "It is a win-win situation for our farmers, the state government and the people of the state generally", the traditional ruler further said.
He described the WRL project as timely coming shortly after the farmers experienced devastating flooding that wiped out their farmlands.
The partnership between WRL and WATIH will complement and enhance the on-going Central Bank of Nigeria and Federal Government programmes by helping farmers access finance, high quality inputs and technical extension services leading to higher yields and quality.
The guaranteed paddy off-take agreement between WRL and the farmers, which is a key pillar of this partnership, will provide a sustainable market going forward.
On the partnership with USAID and its benefits, Strategy and Business Development Manager of TGI Group, parent company of WRL, Habiba Suleiman, says: "The overall impact is to enhance yield per hectare and help farmers better their livelihoods. In terms of their earnings, this project will help them to be able to send their kids to school, access better livelihoods, access better healthcare and to have better nutrition, and quality of life".
Anne E. Patterson, USAID Mission Director, said of the partnership: "The US government is pleased to partner with the private sector in Nigeria to develop market-driven solutions and sustainably improve food security by supporting local rice production".
She added that, "with this new co-investment partnership, smallholder farmers in Kebbi State can increase yields and improve the livelihoods of their families".
Working in partnership with USAID its Feed the Future strategy, the Federal Government has prioritised local production of rice, a major staple in the country.  By supporting smallholder rice farmers to increase their yields by 50 to 100 per cent, the co-investment will help farmers earn more and lift themselves out of poverty, create thousands of jobs, and attract further private investments in the agriculture sector.
WACOT Rice disclosed that it would be placing a strong emphasis on women and youth, with at least 50 per cent of the new farmers trained to be women and 70 per cent of all the farmers under 30 years old.
Commending the team for the laudable feat, Group Managing Director of TGI Group, Rahul Savara laid emphasis on the Group's mission to always add value to its communities. "No doubt, this project not only supports our drive to support the government in achieving food security in Nigeria, it also allows us to support our community, Kebbi, which was ravaged by flood just a few months ago. For us, sustainability is a way of life. Therefore, we will continue to explore avenues to grow sustainably, while supporting others".
WACOT Rice Limited operates a state-of-the-art rice mill in Argungu where it produces Big Bull Rice. It is one of the largest rice mills in Africa and sources paddy from various paddy producing states across Nigeria.
WACOT Rice also engages in out-grower farming programmes with paddy farmers to boost their yields and guarantees off-take of paddy from farmers through buyback arrangements. WACOT Rice is a subsidiary of TGI Group.
Tropical General Investments (TGI) Group is a global conglomerate with a majority of its investments based in emerging markets. TGI's investments focus on driving inclusivity and value addition using locally sourced raw materials, state-of-the-art manufacturing facilities and a highly skilled workforce to produce world class products that are consumed both locally and exported to global markets.
43 Farmers Who Were Killed Didn't Have Clearance To Farm- Presidency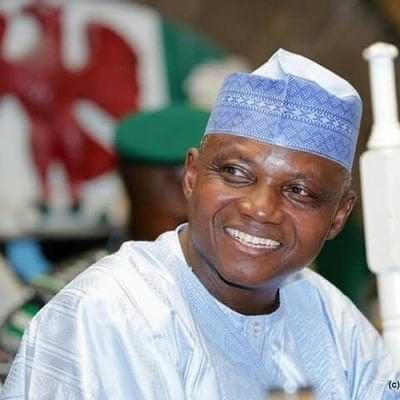 The Presidency has finally reacted to the trendy reports of how 43 farmers were killed by Boko Haram on Saturday in Borno State.
In a monitored interview by Grassroots.ng on BBC, the Senior Special Assistant to the President on Media and Publicity, Garba Shehu, said the farmers did not have military clearance to be on the rice farms when the attack happened.
He said while not blaming the victims for the incident, the truth must be said.
Shehu said, "The government is sad that this tragic incident has happened. 43 or thereabout of innocent farm workers, most of them had their throats slit by a heartless band of terrorists. People need to know what it is like in the Lake Chad Basin area.
"Much of those areas have been liberated from Boko Haram terrorists but there are a number of spaces that have not been cleared for the return of villagers who have been displaced. So, ideally, all of these places ought to pass the test of military clearances before farmers or settlers resume activities on those fields."
When asked if he was not blaming the farmers for going to the area, Shehu responded, "Not exactly but the truth has to be said. Was there any clearance by the military which is in total control of those areas? Did anybody ask to resume activity? I have been told by the military leaders that they had not been so advised and certainly, therefore, it was a window that the terrorists exploited."
43 farmers killed by Boko Haram didn't have clearance to farm —Buhari's aide
.
The President's spokesman said terrorists had planted land mines in several places in Borno State and nobody ought to go to these places until the military has cleared such places.
He added, "The military is not present in every inch of space in that area. Even if the people are willing to go back, a lot of those areas have been mined and mine clearance needs to be carried out and those areas must be cast as being ok for human habitation or agricultural activity."
BREAKING: FG Hints On Reopening Land Borders Soon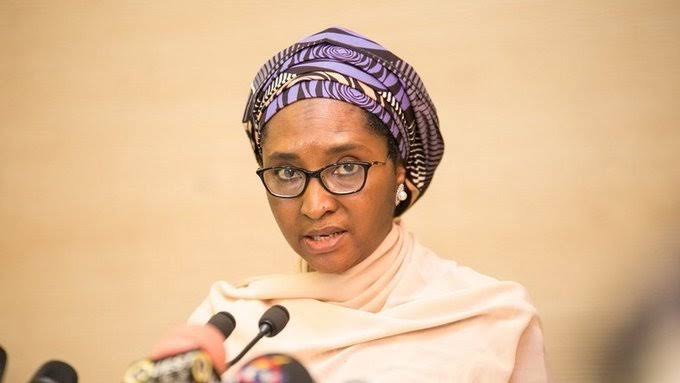 The Federal Government has hinted that the nation's land borders, may be reopened soon, Minister of Finance said on Wednesday. 
Zainab Ahmed said the presidential committee set up on the border closure had recommended reopening.
Nigeria, the largest economy and the most prosperous of the 15-member Economic Community of West African States (ECOWAS), last August closed its land borders over the proliferation of illegal importation of drugs, small arms and agricultural products into Nigeria from neighbouring West African countries.
Ahmed said after assessing the gains of the closure, the committee recommended to the president to reopen the borders.
She said once members of the committee sign the report, it will be submitted but she was silent on the day of submission and also date of the reopening.
During a session at the ongoing summit of the Nigerian Economic Summit Group, Ahmed had explained that Buhari set up a committee to assess the situation with other countries.
According to the minister, all members of the committee recommended that the borders be reopened.
"We have made an assessment, the president set up a committee to carry out an assessment and all the members of the committee recommended to the president that it is time to open the borders," she had said.
"The objectives have been met in the sense that we have been able to work with our partners in a tripartite committee and reinforce the sanctity of the commitment that we made to one another so each side has learnt its lesson.
"Nigeria has been affected as well as our partners in terms of businesses so we will be expecting that the border will reopen very soon. The date will be decided by the president."