Enugu State beyond Prebendalism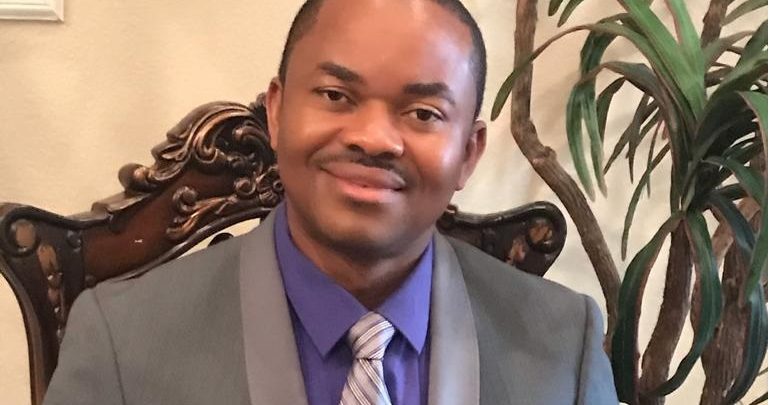 BY: Osmund Agbo
When​​ a recent NBS data reported Enugu as one of the only two states in the southeast with a poverty rate above the national average, my heart sank.
How could my very dear 042, a shining city on the hills compete for such unenviable spot with states of the northeast devastated by years of murderous rampage of Boko Haram.
Was I surprised? absolutely not. Here is a shocker for you; the old Nsukka zone where the current governor hails from likely contributed more than her fair share in this ignominious tragedy.
If you are a friend of mine, you might have noticed some reluctance to host you in my country home. It has nothing to do with me not being proud of where I come from. It's more like not having the conscience to let you gallop down a treacherous alley of deep gully in what looks like a foot path on the way to explore a cave. And so if you insist, I have to warn you to dare visit at your own risk. Such is the fate of thousands of families that call my home town of Imilike-Agu home. Yet my friends don't believe I have any right to complain since my "brother" is now the governor of Enugu state.
There is the temptation for an average Igbo man to think of Nsukka simply as a town or in a broader sense, just a local government unit. It's akin to a culturally naive American thinking that Africa is one tiny little village where everyone knows everybody. Of course we are all Africans but Africa is not a country and certainly not a village.
When someone identities as an Nsukka man, it may just mean that he was part of the old Nsukka zone and not necessarily from Nsukka as a local council unit or Nsukka town as one of 402 autonomous communities that constitute the now Enugu state. It's similar to an Nnewi man being called an Onitsha man simply because Nnewi belonged in the old Onitsha senatorial district. Then to add to the confusion, there is the culturally identified Nsukka man which may now include people of Isi-uzo in today's Enugu east senatorial district.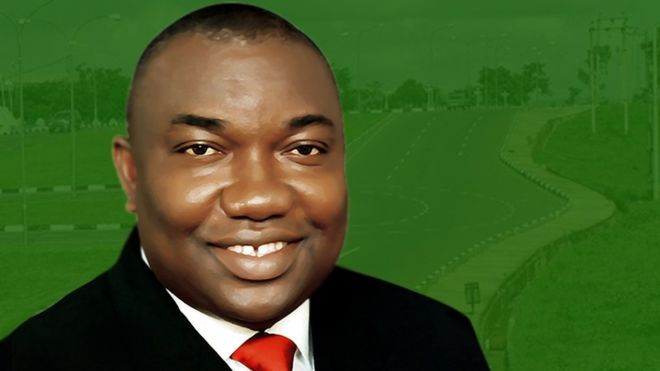 When it comes to Nsukka, it appears there is a very poor understanding of the aforementioned nuances of what one has to concede is an ambiguous nomenclature. That informs the basis for the total lack of appreciation of the huge population of people residing in the geographical space loosely lumped together as just Nsukka. For ages, this confusion had had a negative impact on attracting development to the area and hurt the region both politically and economically.
To put it in context, the old Nsukka zone had the same status as the old Enugu zone. Both were part of a five zonal structure comprising Enugu, Nsukka, Awka, Onitsha and Abakaliki in the old Anambra state.
Today, that same Enugu zone is now split in half into Enugu East and West senatorial districts with eleven local council areas within her borders whereas the old Nsukka zone still remains one senatorial district with only six council areas. In what looks like a sham attempt to placate, Isi-uzo was carved out to join with the old Enugu. The old Enugu zone with roughly same population as old Nsukka zone would have to produce two governors before Nsukka can produce one in the current zoning arrangement. Of course that was possible because those who mattered at the time were all from the old Enugu zone. We are a people with a warped sense of justice and fairness, enmeshed in the most primitive politics of prebendalism.
You can now begin to appreciate how the problem was compound for a people who starting out were already a whole generation behind in terms of economic development. Which is why the loud cry of marginalisation that gave birth to Enugu state in 1991 still re-echoes loudly today for the creation of Adada state.
In governor Ugwuanyi's first inaugural speech, he rightly identified the huge lopsidedness in development of Enugu state to the disadvantage of Nsukka area. He made it pretty clear that he would seek to address those. Up until now, there is nothing to suggest he had ignored other regions of the state in terms of political appointment and allocation of infrastructural projects in pursuit of that goal . Even then, there is this unfounded narrative that he may have left Enugu to rot in favour of his very dear old Nsukka.
I think it's fair game to interrogate Gov. Ugwuanyi administration's overall performance in governance. I believe it's the civic duty of every citizen and should be encouraged. But there is no question that he has not only been fair in his distribution of political appointments and allocation of state resources, he is just. That said, it's doubtful that his best effort will help his approval in the eyes of those who see things a little differently. It's akin to how Jonathan was perceived by the north despite all the massive development effort he channelled to the region, which arguably was more in comparison to his home state of Bayelsa. For some, any development effort outside Enugu city doesn't just seem to count at all.
We are not suggesting any form of favoritism to the benefit of one region of the state over the other. Not at all. On the contrary, we are against that since Enugu belongs to us all. Enugu however, need to carry all her citizens( rural and urban) along the path of development as well as put her best foot forward if she plans to break through the shackles of under-development. Her growth for sure will be stunted if all efforts are concentrated in maxing out a city that is already as modern as it could get, at least by Nigerian standard.
Enugu should be ready to pay more attention to her rural communities as a way to lift her citizens out of chocking poverty.
Dr. Agbo is the President/CEO of African Center for Transparency
[OPINION] Fraudsters' University of Technology Owerri (FUTO)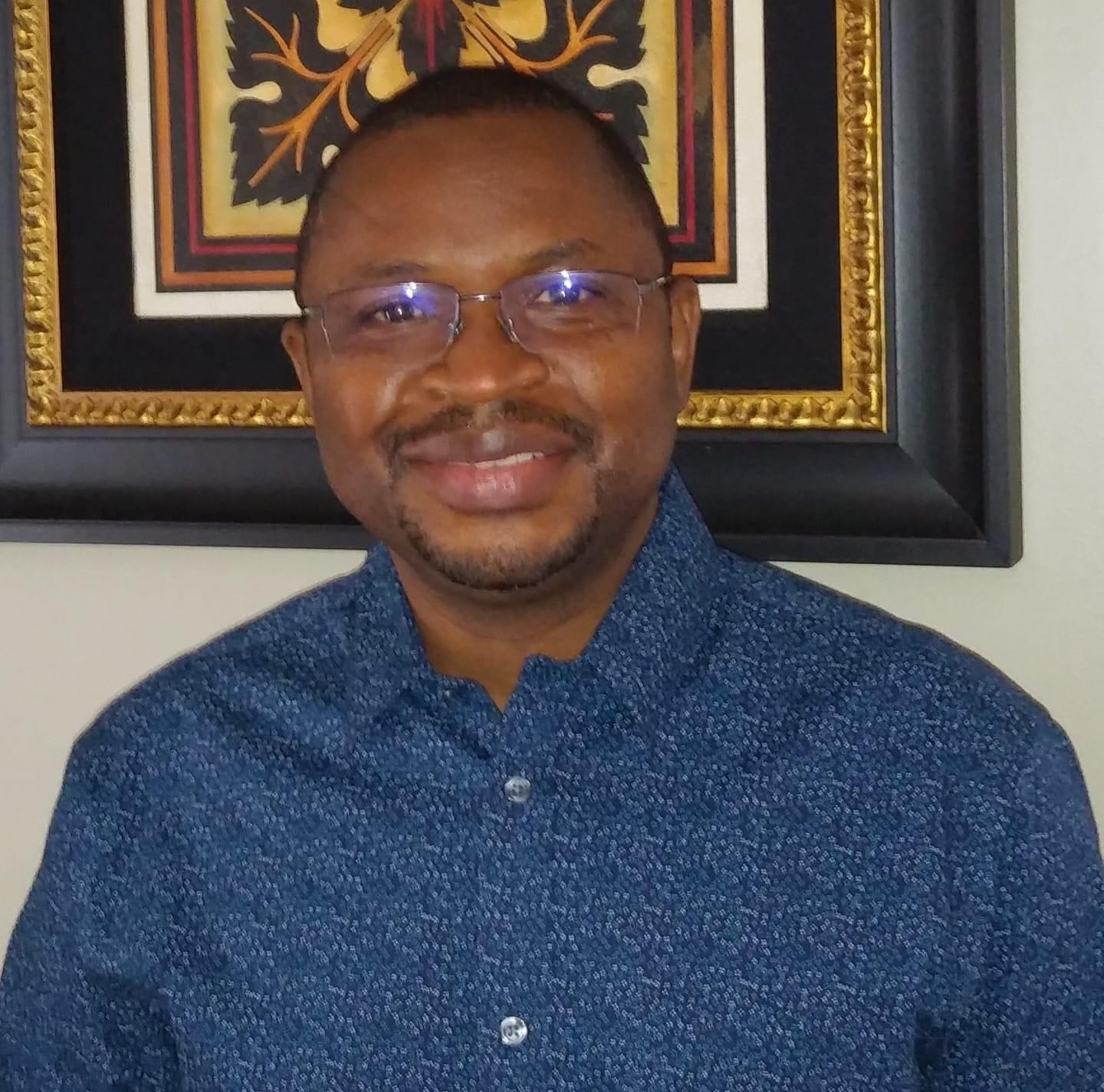 By Farooq Kperogi
In this ongoing Pantamized fraudfessorial saga, the Federal University of Technology, Owerri, which I've chosen to rechristen as the "Fraudsters' University of Technology Owerri" until it rescinds its fraudulent appointment to Pantami, isn't getting the deserved censure its fraud invites.
In an interview with Saturday Tribune, FUTO's registrar by the name of John Nnabuihe spouted many outrageous inaccuracies, which has caused me to question the very academic integrity of the entire university.
First, he said Pantami was an "Associate Professor" at the Islamic University of Madinah. He wasn't. Saudi Arabia's university system is modelled after the American system, and the minimum number of years required to be promoted to an associate professor from an assistant professor is 5 years. Pantami was an assistant professor for only two years.
Second, the registrar said the National Information Technology Development Agency (NITDA), which Pantami was a Director-General of, was "like a research institute." That's demonstrably false. NITDA, as its very name suggests, is a government agency, not a research institute.
Finally, the registrar said FUTO advertised the position of professor of cybersecurity, along with other academic positions, in September 2020 and that Pantami applied for it and got it. So, Pantami applied for an academic vacancy while he was (still is) a serving minister, in violation of the terms of his current employment, which should earn him consequences if Nigeria had laws.
What is worse, though, is that the registrar told Saturday Tribune that it is Pantami's "business" whether or not he chooses to perform the duties of the vacancy he has filled! "He applied and FUTO has assessed and appointed him; it's not my business [if he comes here to teach and research]," he said. Huh?
A university spent money to advertise a position in newspapers (by the way, can we see the newspaper ads for the position?). Then someone who isn't qualified for the position applied for it and was mysteriously "assessed and appointed" to it. Nonetheless, the institution that advertised the vacancy because it had a need for it suddenly doesn't care if the candidate "assessed and appointed" to the position performs the duties and responsibilities of the position. Ha!
What is the point of spending money to advertise a vacancy if you have no "business" with ensuring that the candidate who fills the vacancy performs the duties of the position? That doesn't sound even halfway reasonable or sane. That registrar needs a psychiatric evaluation!
And, obviously, FUTO has no standards and does not examine the claims of people who apply for their academic positions. Pantami told them he had over 160 publications, and they believed him without verification.
He told them he was an "Associate Professor" in Saudi Arabia, and they're too ignorant to know you can't jump from assistant professor to associate professor in two years—with one publication in a predatory, non-peer-reviewed, garbage-in-garbage-out journal that is not indexed in any respectable scholarly database.
He told them NITDA is "like research institute," and they couldn't be bothered to question the accuracy of his claim even when the "A" in NITDA stands for agency, not "institute."
Note, too, that when Pantami applied for the position of professor of cybersecurity in September 2020, he wasn't at NITDA. Or is being minister of communication and digital economy also equivalent to being a researcher at an institute in FUTO's guidelines and procedures for Pantamized Fraudfessorship?
What kinds of people work at FUTO? How many more Pantamized fraudfessorships have been hatched at FUTO that we don't know about? It doesn't look like there are any standards there—or that false claims are ever verified there.
And where is the FUTO alumni association? Are the school's alumni at peace with how their school's reputation is being dragged in the mud all over the world? Where are the legitimate professors at FUTO? Does their silence suggest that they're probably also Pantamized fraudfessors?
Until FUTO rescinds its fraudfessorial appointment to Pantami, let everyone who gives a thought to basic decency and standards in Nigerian universities rechristen the university as the Fraudsters' University of Technology, Owerri. It's still FUTO, you know, but it's a FUTO that "appoints" fraudfessors.
Interestingly, by a sheer stroke of phonological accident, the Hausa word for professor is "farfesa." That's awfully close to "fraudfessor" in pronunciation! Make of that what you will.
Finally, imagine for a moment that FUTO was a northern university that perpetrated this fraudfessorial antic!
[OPINION] Pantami: Congratulatory Letters Don't Legitimize Fraud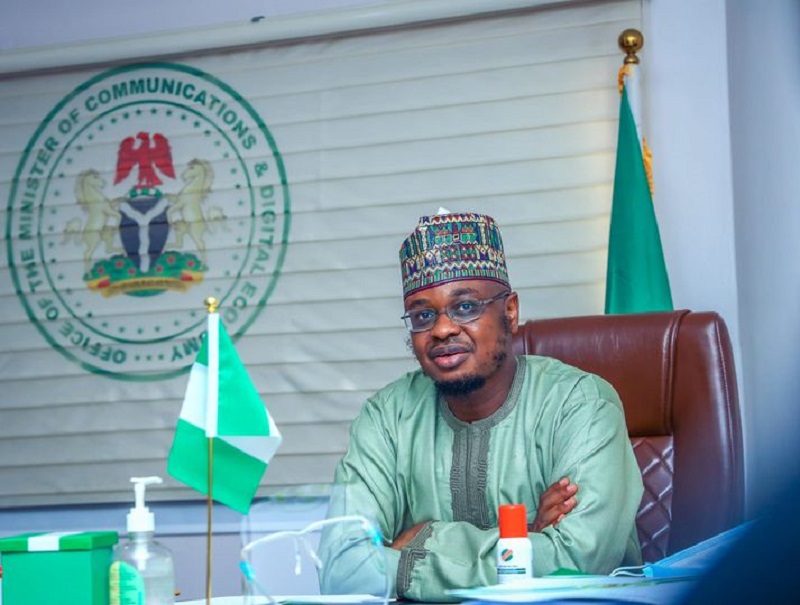 By Farooq Kperogi
Isa Ali Pantami and the gang of unconscionably mercenary and dizzyingly shallow PR team around him seem to think that if they can get enough people to congratulate Pantami on his fraudulent professorial "promotion" (or, if you will, "appointment") and say it is "well-deserved," that it would somehow deodorize its overpoweringly malodorous ethical stench and perhaps even legitimize it.
But it doesn't work that way. Fraud is fraud irrespective of what the beneficiaries of fraud do to defend it.
Someone from Gombe shared with me this congratulatory letter on Pantami's fraudulent "professorship" that the Gombe chapter of the Christian Association of Nigeria (CAN) was instructed to write. I hope it's a spoof because the atrociousness of the grammar in the letter is almost criminal!
Where next should we expect a congratulatory letter from to lend legitimacy to Pantami's professorial fraud? After the cringeworthy letter from ATBU's VC, I won't be surprised if Pantami approaches the National Universities Commission (NUC). Although people do change, the Professor Abubakar Abdulrasheed I know would rather resign than endorse intellectual fraud.
Look, Pantami's professorial appointment is undeserving, illegitimate, even illegal. Period! You can insult, smear, and attack me till the end of time. It won't change that fact.
Pantami can bribe the Christian Association of Nigeria (CAN), the Nigeria Supreme Council for Islamic Affairs (NSCIA), Jama'atu Nasril Islam (JNI), VCs of universities, governors, and so on to congratulate him on his fraudulent professorship in the most fawning ways imaginable, but it won't legitimize the fraud of his unmerited professorial appointment.
In fact, the fact that he has a need to bribe and beg people to congratulate him is prima facie evidence of his self-awareness that he is perpetrating sky-high intellectual fraud.
This is frankly sad because Pantami, whatever you may think of him, is a supremely intelligent man who has the potential to become a legitimate professor if he wants to. But he has allowed himself to be held hostage by conceit and a thirst for cheap, unearned glory.
[OPINION] How Buhari Broke The Jinx At NNPC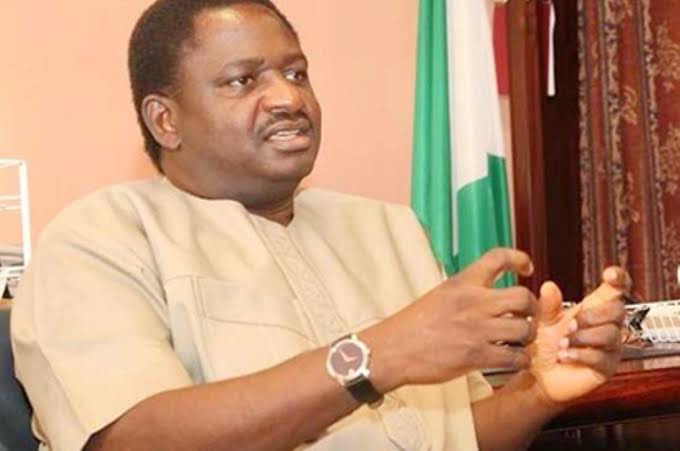 The news came like a thundering typhoon last week. For the first time in its 44 years history, the Nigerian National Petroleum Corporation (NNPC) had made a profit.
Net profit after tax stood at N287 billion in Year 2020, sequel to the completion of the statutory Annual Audit exercise. What year? 2020. Year of the Coronavirus pandemic, when most of the world, including Nigeria, was under lockdown! And here was NNPC, recording profit first time in its history. How did it happen? How can it?
Well, it happened because perhaps for the first time in the history of the country, and of the NNPC, there is a President who is not using the place like a personal automated teller machine. He's not collecting millions upon millions of dollars by fiat, nor is he giving directives for any under-the-table deal. And that President also happens to be the Minister for Petroleum Resources.
Before we discuss how Muhammadu Buhari broke the jinx, let's consider how naysayers responded to the good news. They first pretended it didn't happen. The announcement came, and it didn't resonate. They didn't share it widely on social media, some traditional media platforms didn't even publish it. Those who reluctantly did, made it sound more like an obituary announcement. What a country!
Remember they had said they would sell NNPC before the 2019 elections, which they had thought they would win. They lost. Flat. And the would-be sellers, and the prospective buyers, were naturally not happy that the oil corporation had made profit: under Buhari.
After first trying to downplay the news, they began to pick holes in it. The profit was only on paper and didn't exist in real terms. It was money that should have gone into the Federation Account and was withheld by NNPC. Blah, blah, blah. The same NNPC they had wanted to sell to their friends.
I like the online interventions to the development by two friends and patriots. Simbo Olorunfemi, author and publisher, said: "To habitually doubt good news, yet never hesitant about embracing bad news, is an eloquent proof of the state of mind."
Profound. Deep. Food for thought. All the years oil prices hit the rooftops, and NNPC recorded losses, they believed. Now, to hear that the same outfit made profit in a lockdown year, they disbelieved. Thomases! Doubters. Unless I see the mark of nails on his hands, and the spear wound on his side, I wouldn't believe. "Then said he to Thomas! Be not faithless but believing."
The second intervention online is by Kurtis Adigba, a lawyer and 'one-man battalion' for Buhari, and for Nigeria. He submitted: "Hate is not a stock or equity we must own a piece of. It pays dividends but only in death and destruction."
Yes. They hated the news of NNPC profit because it came under a most unlikely man. How dare he? Who permitted him! Anything we don't do, can't be done by anybody else.
Now, how did Buhari do it? What did he do differently, that made NNPC a winning corporation? Permit me to recall this piece I did in November last year, which answers most of the questions. It was under the headline; The Essential Buhari: NNPC GMD's Testimony:
On Friday last week, Mallam Mele Kolo Kyari, Group Managing Director of Nigeria National Petroleum Corporation (NNPC), held an engagement with energy editors across diverse media platforms. Yours truly was invited.
I currently serve as media adviser to President Muhammadu Buhari, but I remain essentially a newspaper man. There's nothing I love better. And when done in government, the media still beckons, by the grace of God. So, I felt quite at home at the NNPC event, which was designed to update the media on current developments in the petroleum industry.
When a General Officer Commanding (GOC) moves, the brigade commanders and all other brass hats move too. At that outing with the GMD were the managing directors of subsidiaries, group general managers, and Who is Who in NNPC. The information garnered was worth its weight in gold.
NNPC is transforming from an integrated oil and gas company into an energy company, Mele Kyari disclosed. And quite contrary to the opacity of the past, operations of the energy company are as transparent as possible. His words:
"Over the past one and a half years, we have tried to keep that promise by sustaining the publication of our Monthly Financial and Operations Report (MFOR). No company, to my knowledge, does this.
"We have taken our transparency drive a notch higher by publishing our Audited Financial Statement for the 2018 and 2019 financial years on our website for all interested persons to see the significant turnaround in our performance recording 99.8% year-on-year."
Which corporation was the GMD talking about? NNPC? Didn't we know the place as the automated teller machine of presidents, oil ministers, any political party in power, and also the object of pillage by those who run the place? But under President Muhammadu Buhari, it is a new energy company, because a new broom was in town, and was sweeping so clean. More about that later.
Kyari said there was no information anybody wanted about NNPC operations that was not already in the public domain, adding: "I can say that we have kept our word as far as transparency and accountability are concerned. We will continue to do more until the word opacity is no longer associated with the Nigerian oil and gas industry."
Some exploratory successes by NNPC, according to the GMD, include oil find in commercial quantity in the Upper Benue Trough, very high prospect of oil find in Kolmani River III Well, while seismic data collection is ongoing in the Bida Basin, "and we are relaunching exploration work in the Chad Basin."
The world focuses more on gas as energy of the future, rather than petroleum, and the NNPC Boss said Nigeria was not left behind:
"We are investing aggressively in gas to take advantage of the energy transition and get Nigeria ready for the future in the face of the dwindling fortunes of petroleum liquids.
"You may be aware of the NLNG Train 7 and other gas infrastructure projects…all these are aimed at ensuring that Nigeria takes its rightful place in the emerging global energy order where natural gas is envisaged to play a pivotal role."
The Yuletide season is often characterized by severe fuel scarcity. But the GMD assured that the energy company has solid arrangements in place to sustain fuel supply across the country., "and we are sure of maintaining zero fuel queues throughout the Christmas and New Year festive season into 2021."
Can there be a parley between the media and NNPC at this time, and deregulation of the prices of petrol not feature? It would sure be incomplete. Hear the GMD: "Even though gasoline price is as high as N464/liter in Niger and more than double our N160/litre range in most West African countries, we would continue to ensure Nigerians benefit from lowest comparative prices in West Africa and beyond."
He gave comparative prices of gasoline in some West African countries as of November 16, 2020, thus: Senegal, N549. Mali, N438, Chad, N368, Sierra Leone, N274, Liberia, N328, Ghana, N325, Cameroon, N446, and many others.
The GMD used the opportunity of the parley to debunk allegations that NNPC failed to remit funds that should accrue to the Federation, and that it illegally withdrew money from the NLNG Dividends Account.
"Such is not possible under the TSA (Treasury Single Account) arrangement," he posited.
Talking further on the new order of transparency in NNPC, he said President Muhammadu Buhari, who doubles as Minister of Petroleum, "has never made any demand of us, has never asked for a single thing for himself, or for any individual."
He added: "Anytime I see him, and we need to take a decision, he only asks; 'is this in the interest of the ordinary Nigerian? Is it in the interest of our country?' Once we can defend that, he gives approval. Not once has he asked for anything personal."
In this Nigeria? A President will not give orders to NNPC to cut corners, and bring out millions upon millions of dollars, to fund private projects, or simply stash such money away? This Buhari is sure a strange one, a worthy example of probity, transparency, accountability. No wonder the Hausa man calls him Mai Gaskiya (the honest one).
He was military governor. Oil Minister for over three years. Head of State for 20 months. Chairman, Petroleum Trust Fund. Now President for six years running. Yet, he owns no petrol station, not to talk of an oil bloc. Do they make them like this anymore? I doubt.
I recall a testimony also given by Mr Babatunde Raji Fashola, former two-term Governor of Lagos State, when he was Minister of Power, Works, and Housing. He said not once, not even half of a time, did President Buhari ever send anyone to him for patronage of any kind, nor did he show a preference for anybody. And I ask again: do they make them like this anymore? I doubt.
A final recall. One night, I had visited the President at home, just on a social call. It was about 8 pm, and just two of us were in his waiting room. The other man is ex-this, ex-that in the country, having held many prominent positions. He told me: "Look at this sprawling place. Only two of us waiting to see the Big Boss. It didn't use to be like this. This place would be like a market till about 3 am daily, as people come to cut deals and take a slice of the National cake. But President Buhari does no deal with anyone. That's why only two of us are here."
What a man! What testimonies all round! Surely, they don't make them like this anymore. Or do they?
Adesina is Special Adviser to President Buhari on Media and Publicity